Last August, two tiny kittens were rescued just the day before a typhoon.
A good Samaritan was out shopping when he heard a cat crying in a parking lot near the bushes. Two kittens, just a few days old, were found in a box. A few hours later, no one came back to claim the kittens, and that's when the kind person knew he had to do something. Knowing the typhoon was approaching, he decided to take the kittens home. (nekomemo)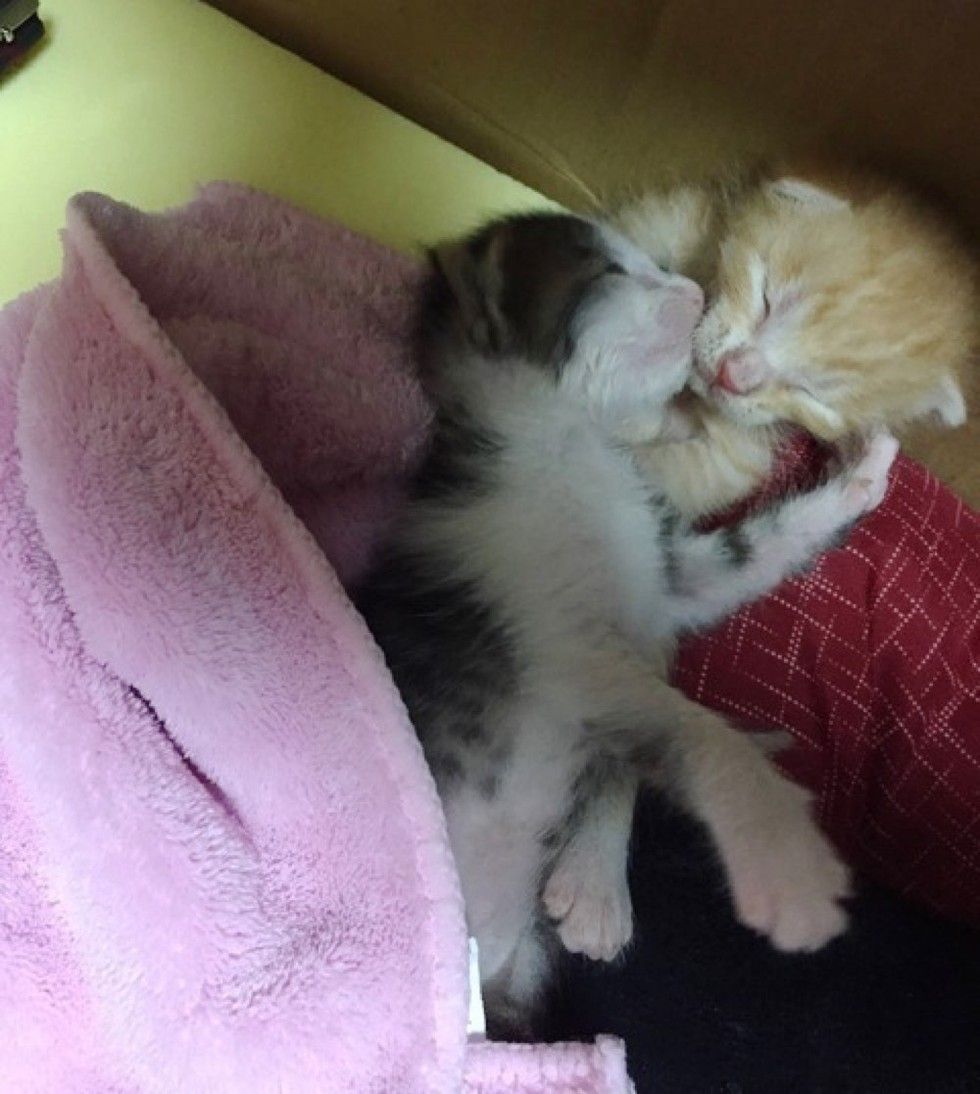 He brought them blankets, all sorts of cushy things and even a bottle filled with warm water to keep the kittens warm as they were out for too long.
He put a watch next to the kittens so the ticking sound would remind them of their mother's heart beat.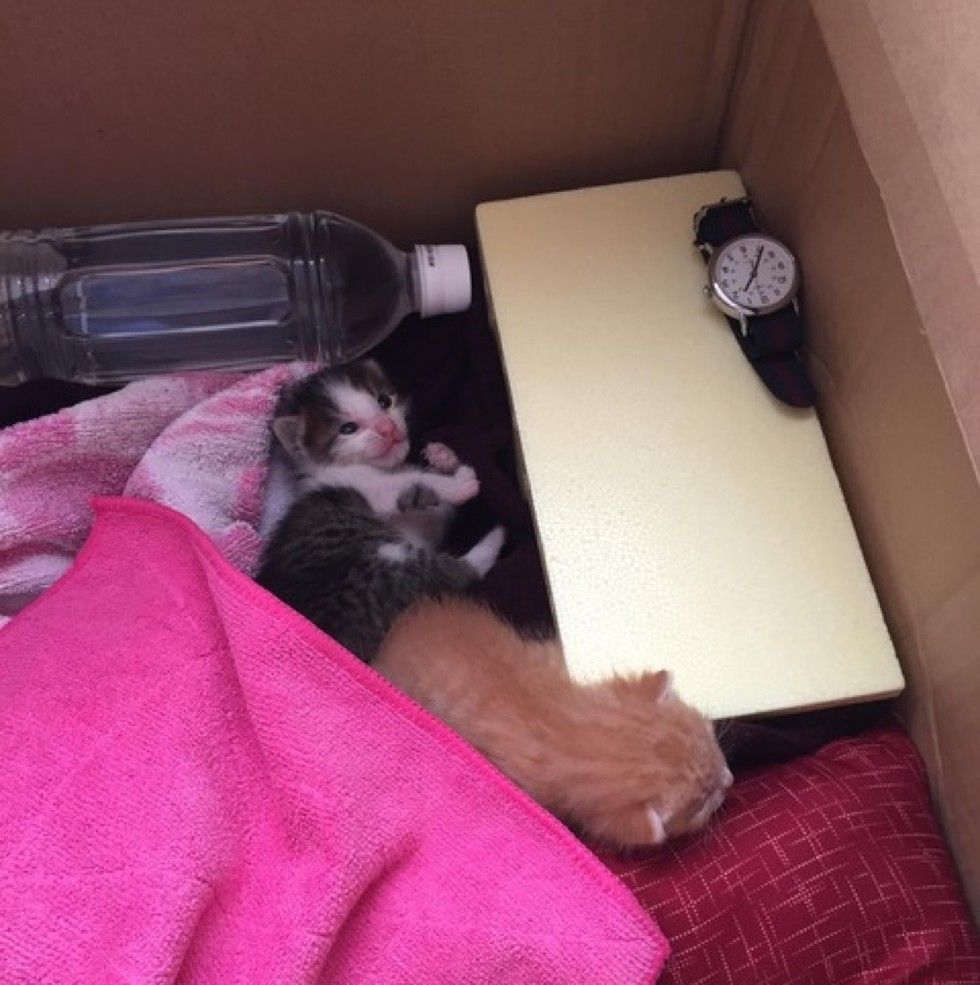 The babies fell asleep in their comfy, warm bed for the first time.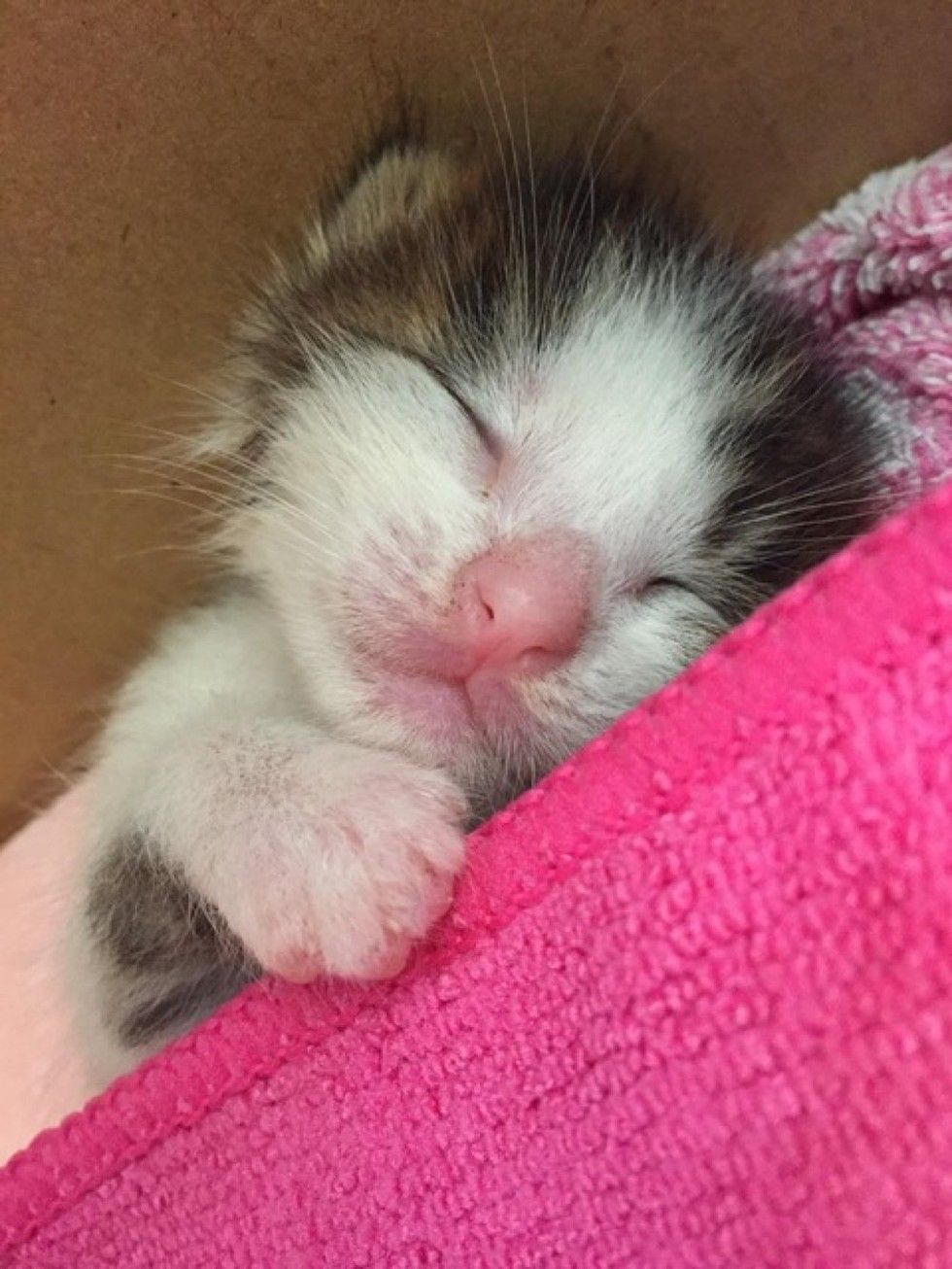 He set alarms so he could get up to feed them every couple hours.
The kittens were loving their new home.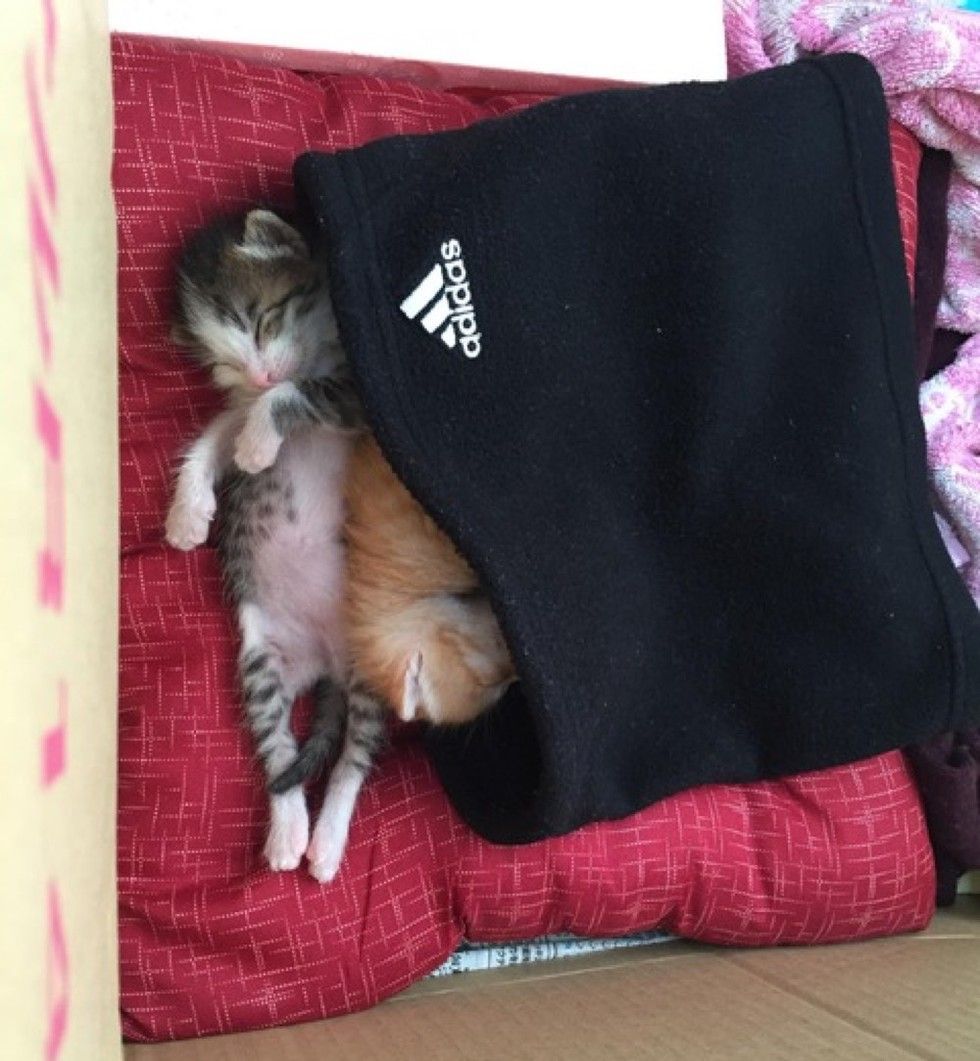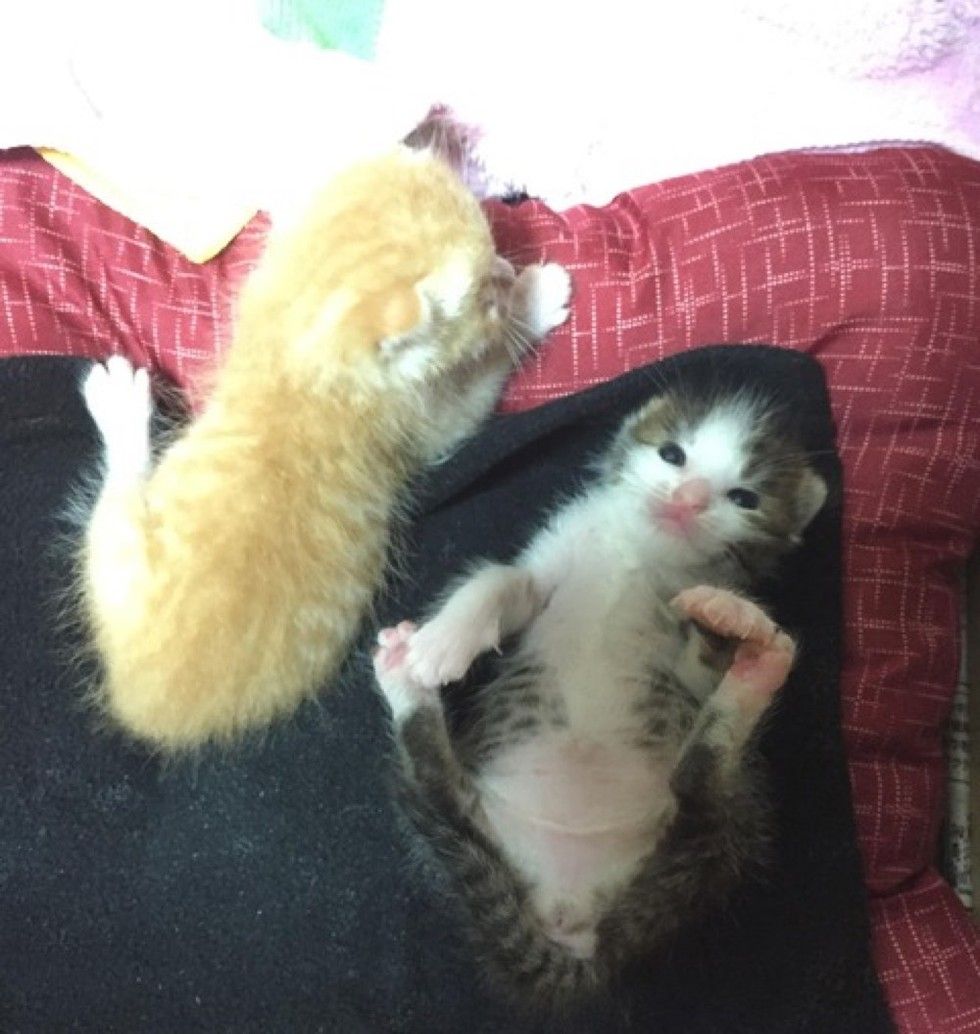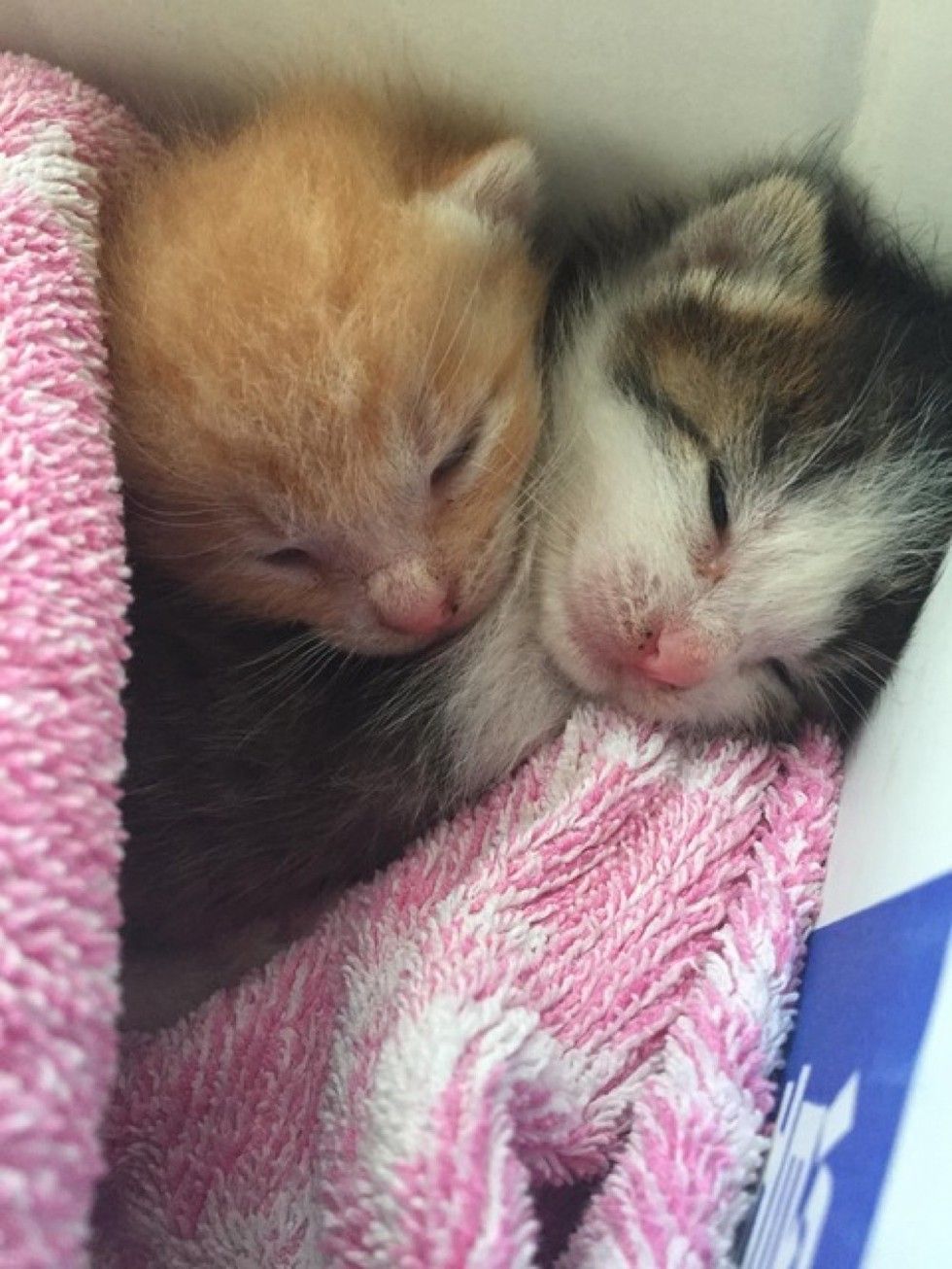 A few months later, look how much they have grown!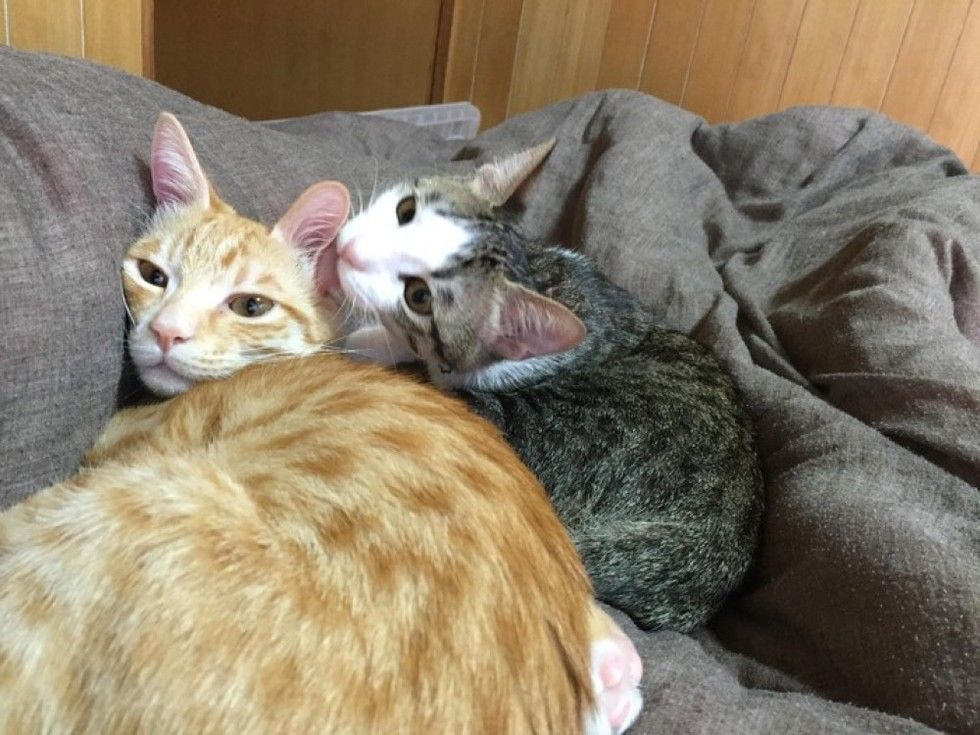 8 months old now!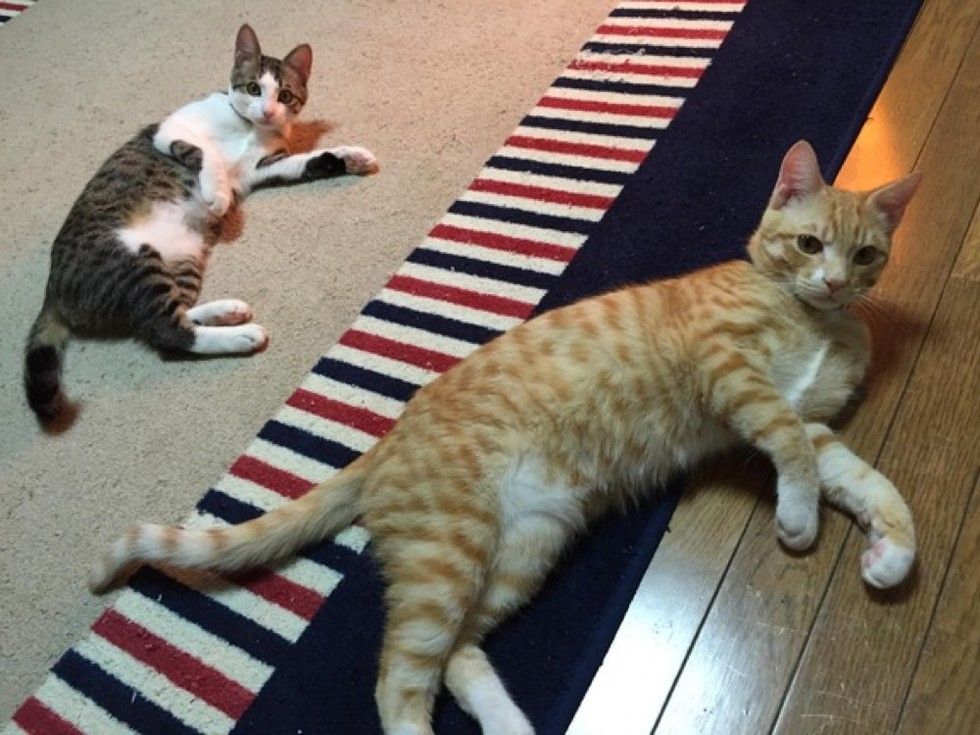 The brother and sister are happy, healthy and can't get enough love from their forever human!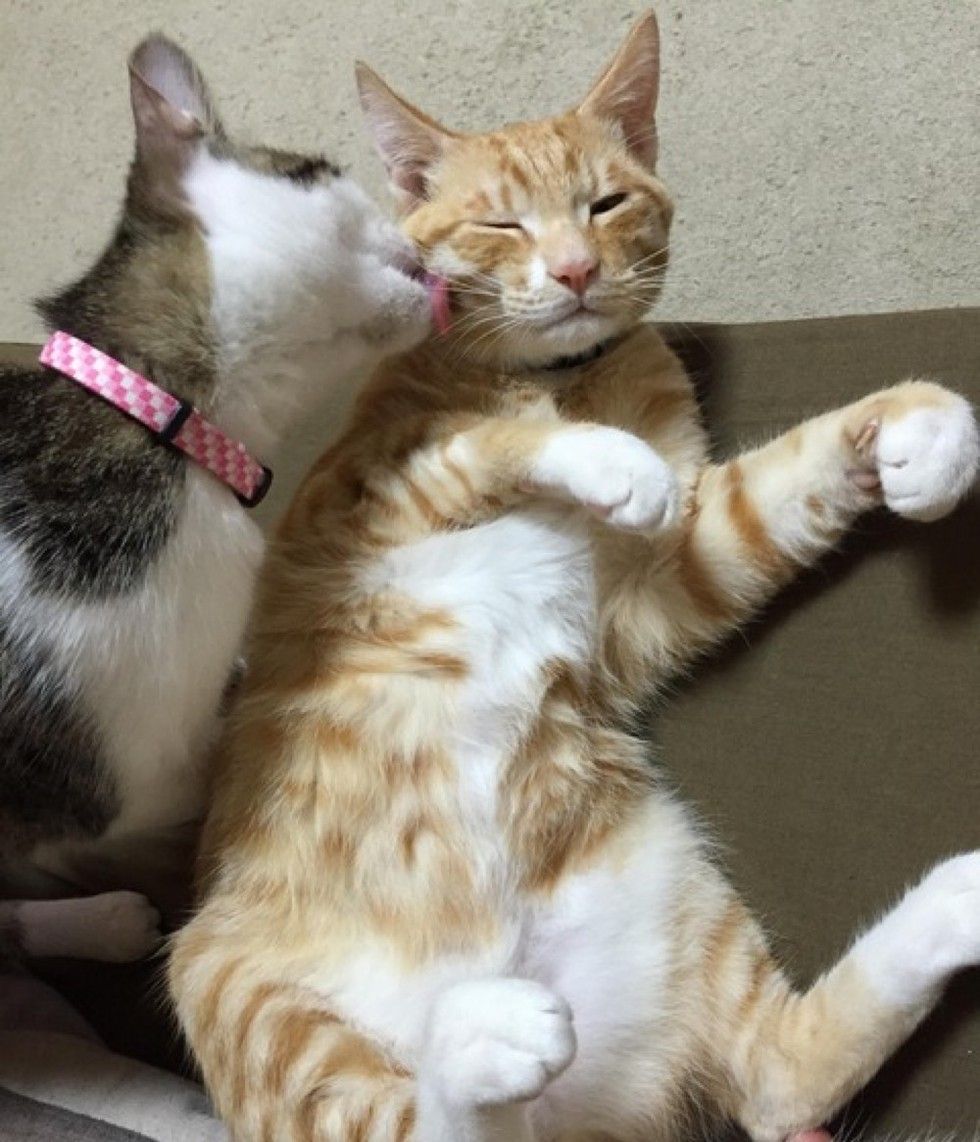 Share the cute!