A veterinarian brought his guitar to his animal hospital one day and serenaded a furry patient there to help her through her surgery.
It wasn't the first time that he sang to an animal to help ease their anxiety.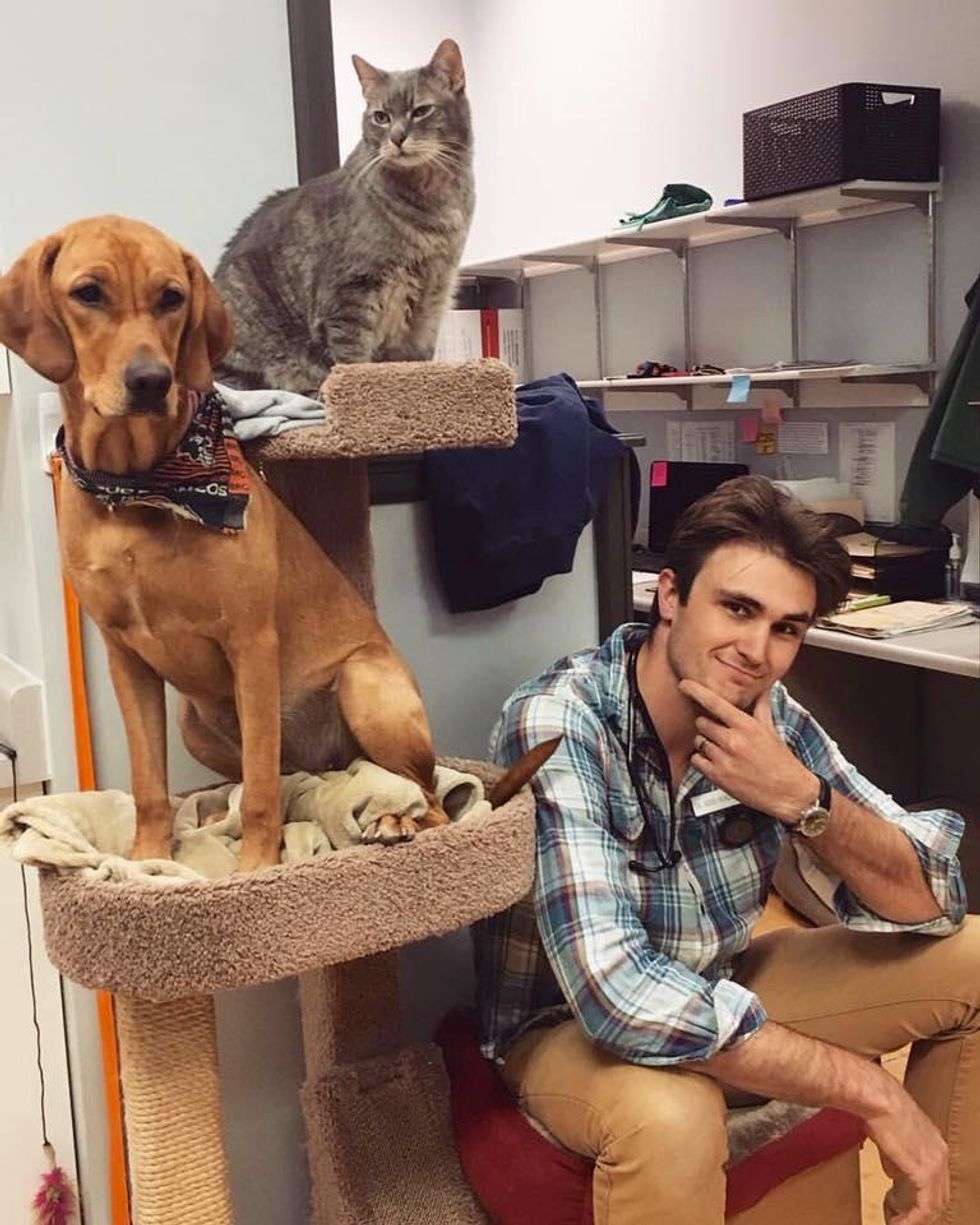 Fox Hollow Animal Hospital
Dr. Ross Henderson, veterinarian at Fox Hollow Animal Hospital has been singing to animals for as long as he can remember.
"Growing up I had always played music to animals. I would be playing the piano, and my family cat would jump on the top and sit and listen. Through vet school, I would be doing music on the side. One of my roommates had a cat. She would come in and sit down (when I played)," Dr. Ross told Love Meow.
He began singing to animals at the hospital when he was doing surgery. Dr. Ross would sit down by the furry patients and sing to them as they were waking up from anesthesia.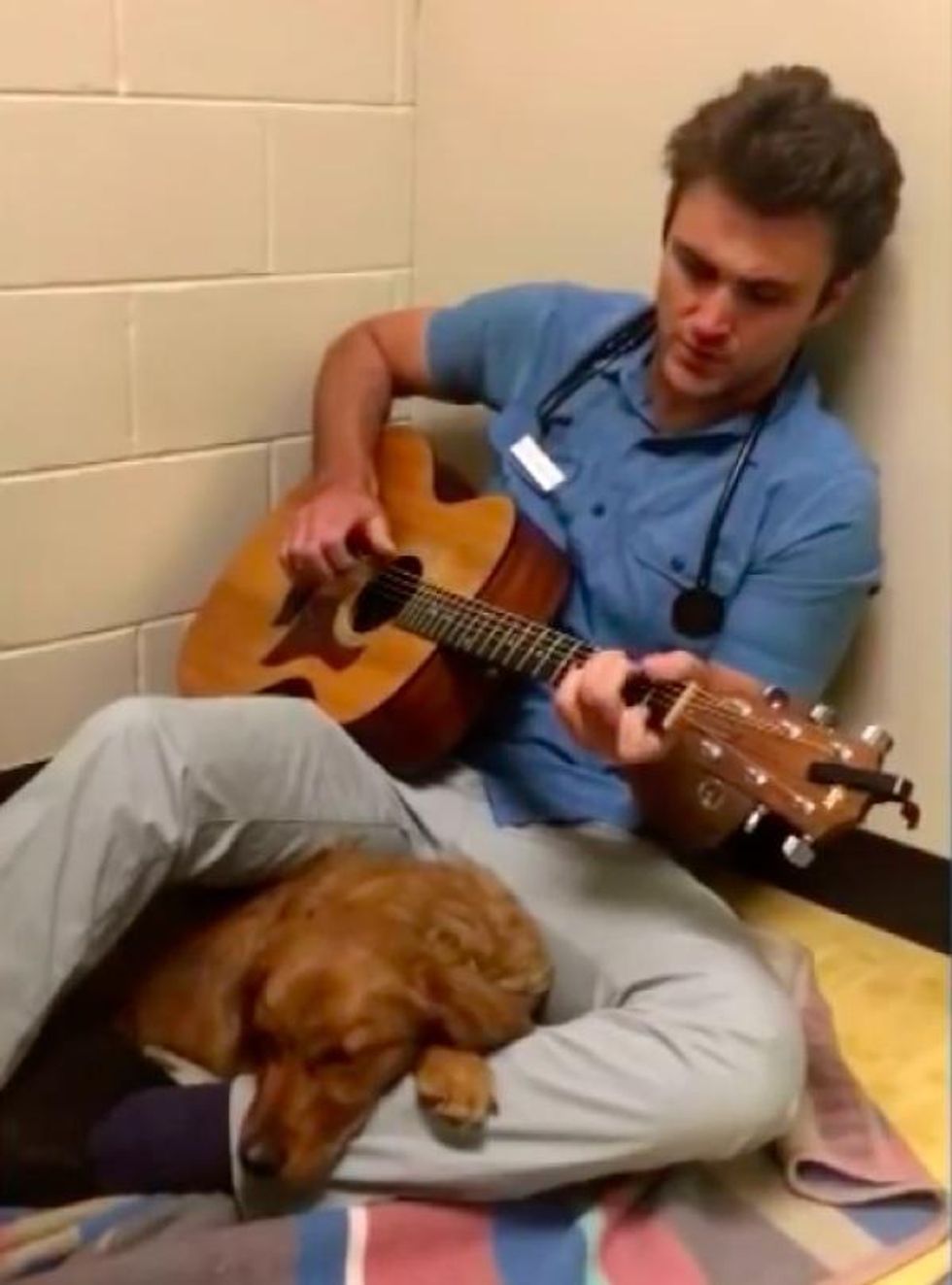 Fox Hollow Animal Hospital
A few weeks ago, a puppy named Ruby came in one day for her spay surgery. She felt a bit nervous, so Dr. Ross sat down with her and started serenading the golden retriever with Elvis Presley's "Can't Help Falling in Love".
When he started singing, Ruby put her head down in his lap. "Our office manager came in, saw me singing and broke my cover," Dr. Ross told Love Meow.
A couple weeks later, a beautiful Ragdoll with crossed eyes came for a checkup.

"The cat was a super social personality kitty. She was sitting in the cage just brushing up," Dr. Ross told Love Meow.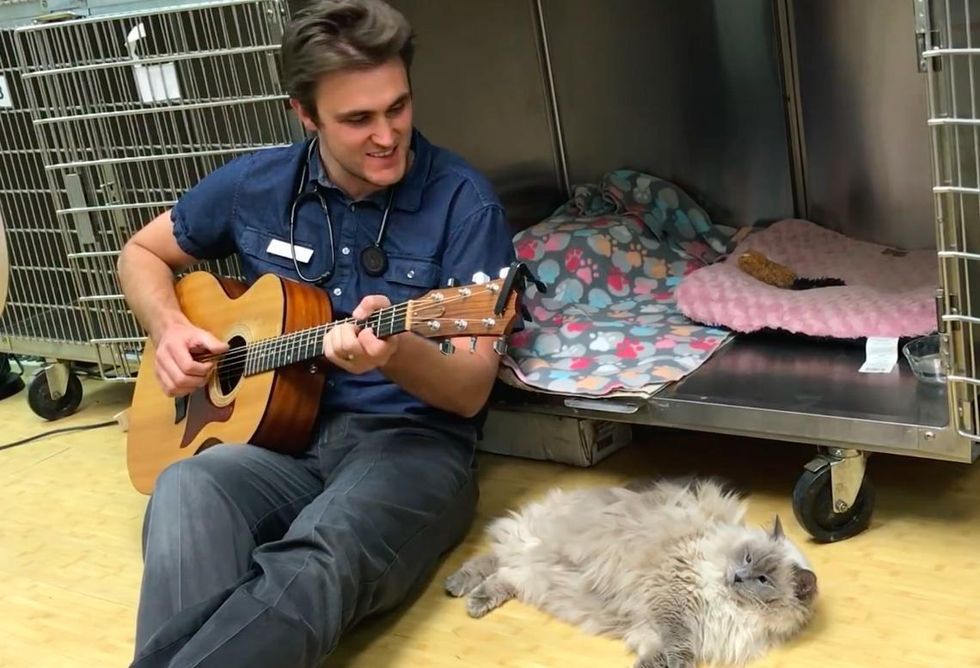 Fox Hollow Animal Hospital
As Dr. Ross sat down and started to play his guitar, the kitty strutted out and lied down next to him, enjoying the beautiful tune of "Fly Me to the Moon."
"The second I stopped, she was like, 'what are doing? keep going.'" [Watch the video]
"I will say, cats are a more difficult audience. You have to work harder to earn their admiration," Dr. Ross told Love Meow.
Dr. Ross believes that music can make a huge impact on these animals and bring them comfort in stressful situations. "For me animals and music are my two favorite things."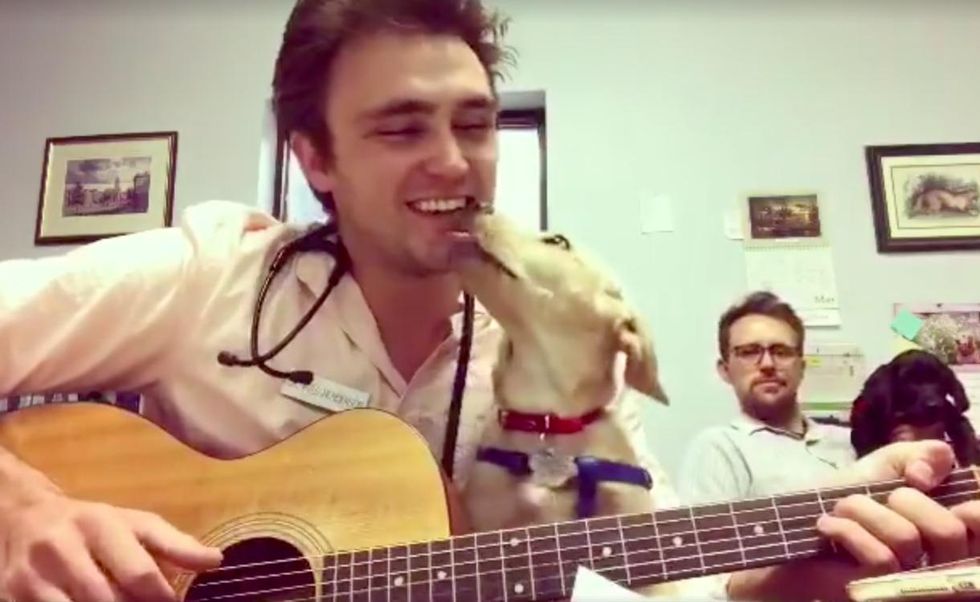 Fox Hollow Animal Hospital
"My guitar lives here now," he said.
"A lot of animals have never been to a veterinary hospital before, so anything we can do to love on them is good, especially considering how much love they give to us."
Little Duet with a pup. "The second I started singing, he just wanted to lick my nose," Dr. Ross told Love Meow.
Share this story with your friends. Follow Dr. Ross and his furry friends on Facebook and Instagram.

Related story: Man Serenades to 4 Kittens and Keeps Them Enthralled