Vera an animal lover came to the coast of Kartal, in Istanbul with bags of cat food on a heavy snowy day. She and other volunteers make sure these kitties have enough food every day no matter what the weather is.
"In this video, the sea coast of Kartal in Istanbul is around 8 km long. There are around 350 cats living on the coast between the stones," Atalar Sahili Kedi Kisirlastirma Grubu (a cat TNR group) told Love Meow.
When winter comes, it's difficult for the cats to find food. Volunteers come every day with bags of food, even during the coldest time.
"Apart from this, we pick up sick cats and send them to vet for treatment," the rescue group told Love Meow. "Last year we sterilized 167 cats. This year we are continuing the effort."
Vera cleaned out the snow and created a feeding spot for one of the kitties.
Watch the full video here:
This man also came to help feed the cats.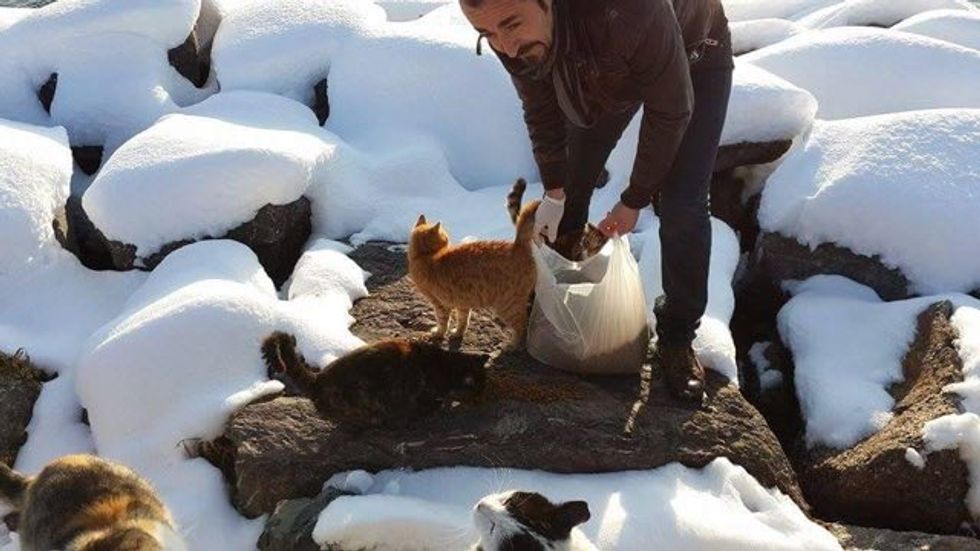 The snow starts to melt.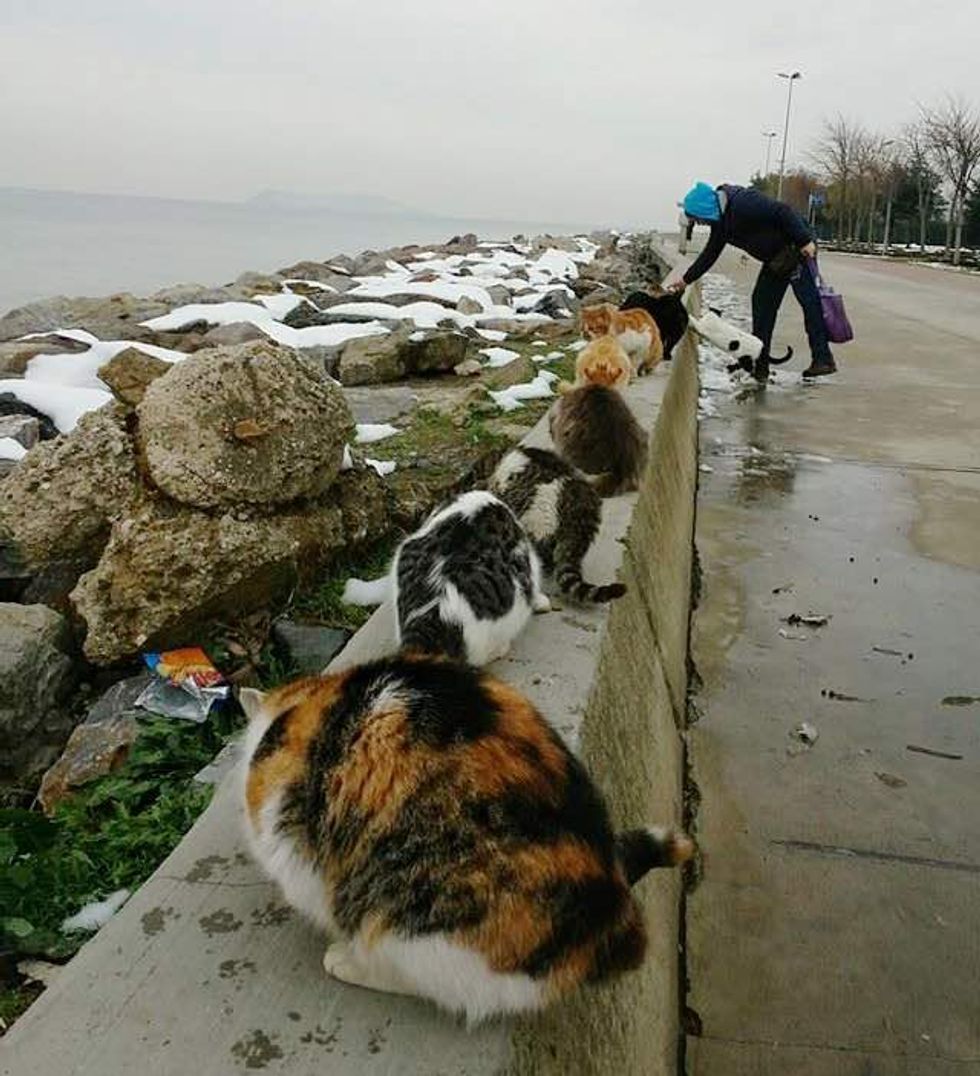 This kitty is loving his food! It's moments like this that keeps volunteers coming back to help.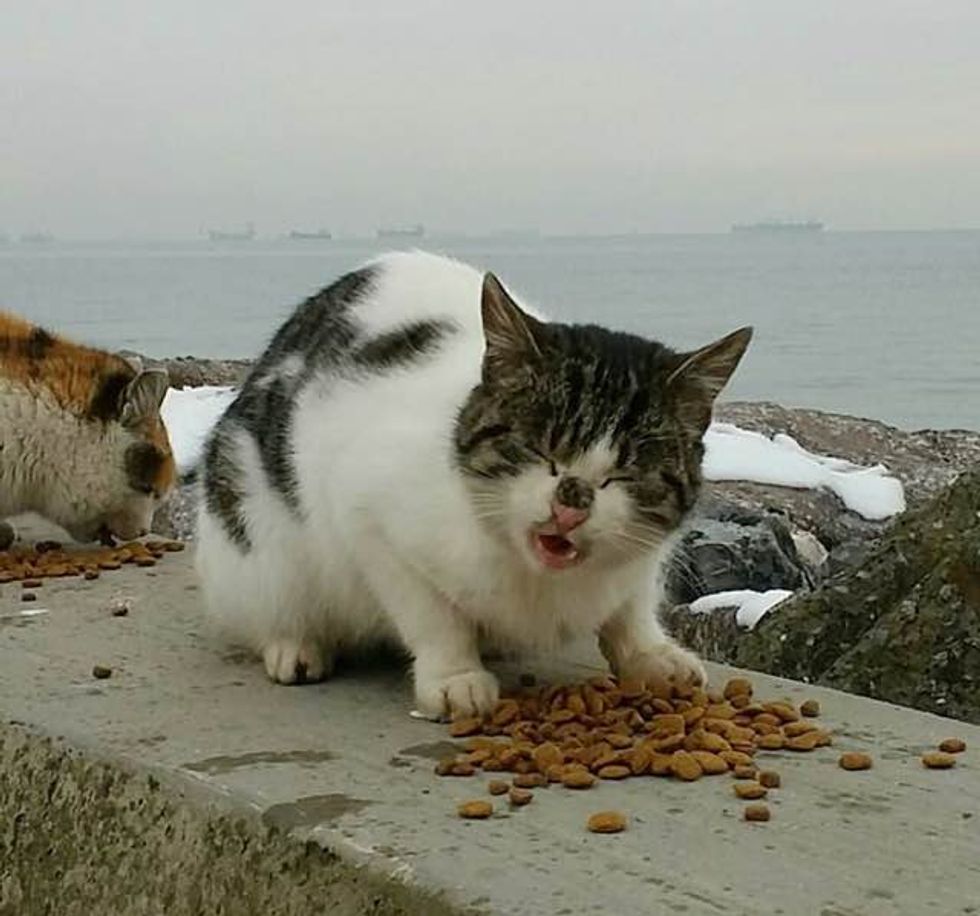 Share this story and help support their rescue effort! Follow them on Facebook.