A foster mom from Princeton, New Jersey, documented the beautiful growth of one of her foster babies from the first day of her life to the day of her adoption.
Meet Tiddlywinks!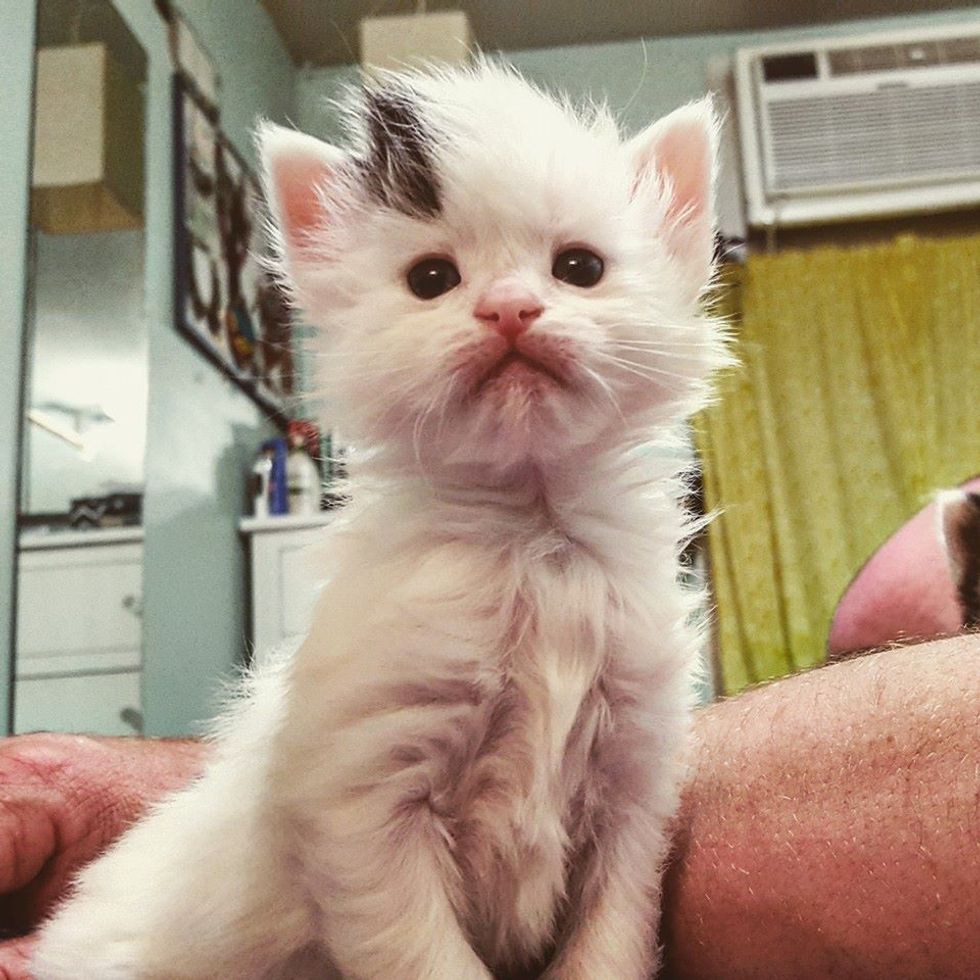 Courtesy: Sarah Donner
When Tiddlywinks came to Sarah Donner, she was a tiny newborn.
A feral mother cat gave birth to three kittens. Sarah kept them safe in her basement and provided food and comfort for the fur family. "I have to thank Tiddlywink's momma for being a champ. Her mom was found with her babes in an attic in Trenton New Jersey," Sarah Donner told Love Meow.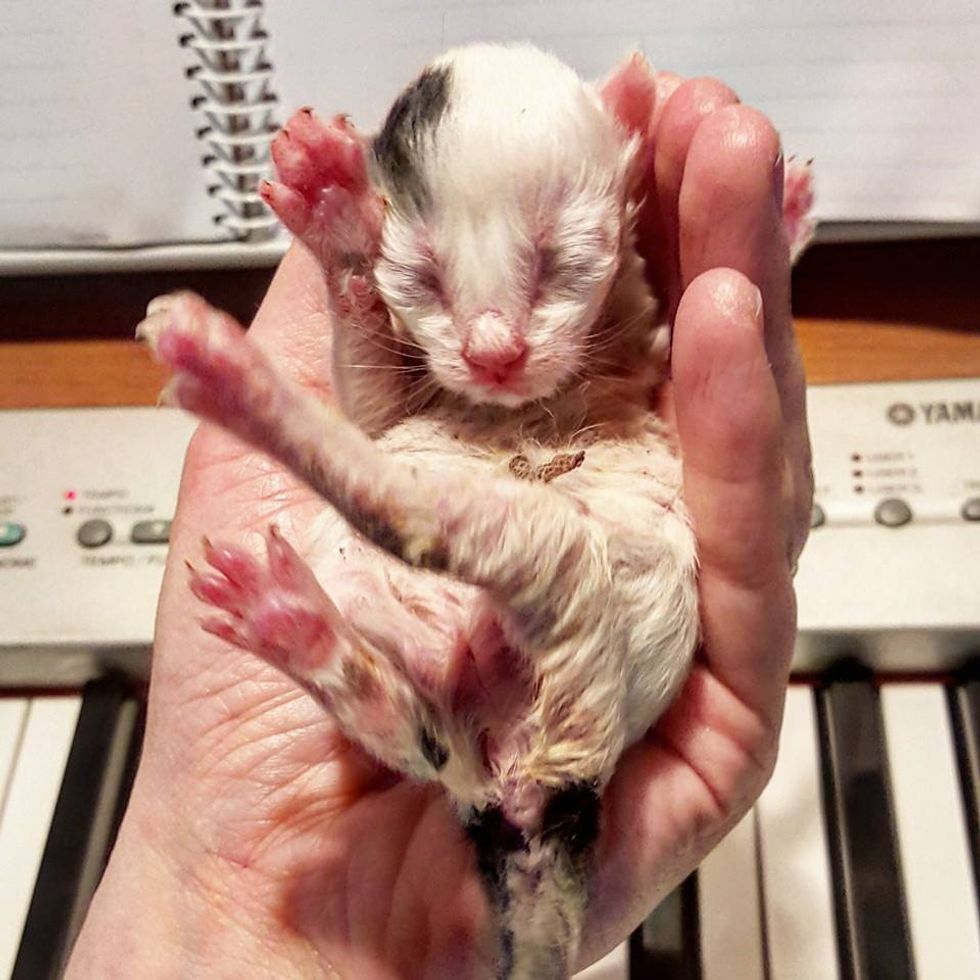 Courtesy: Sarah Donner
Once the kittens started eating solid food, she began to prepare them for their next chapter in life. "We fostered her newborns from Day 1, and it made all the difference."

"From March 5th to May 22nd, I recorded daily footage holding foster kitten Tiddlywinks." Sarah said on her blog.

"Tiddlywinks was the star of the litter, even before she could see. She was the boss of her brothers Hungry Hippo and Meeple. She was the first to walk, the first to use the litter box...," Sarah told Love Meow.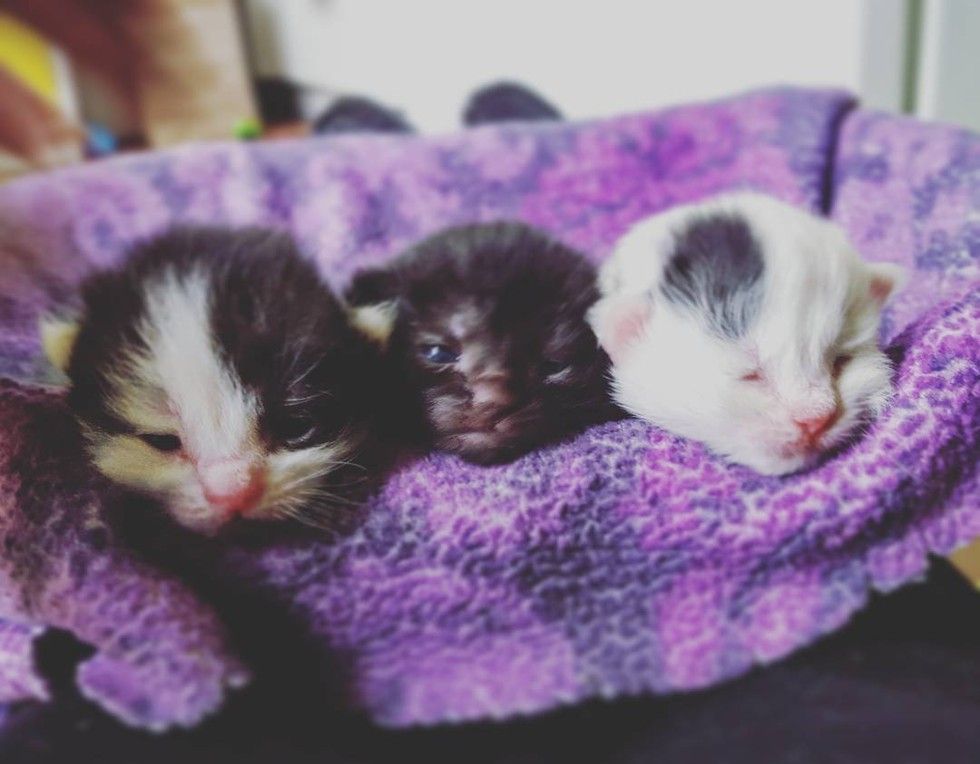 Courtesy: Sarah Donner
"It brings me so much joy to tell this happy ending."

Watch the full video here:
Sarah was there when Winks used the litter box for the first time.

She was very proud!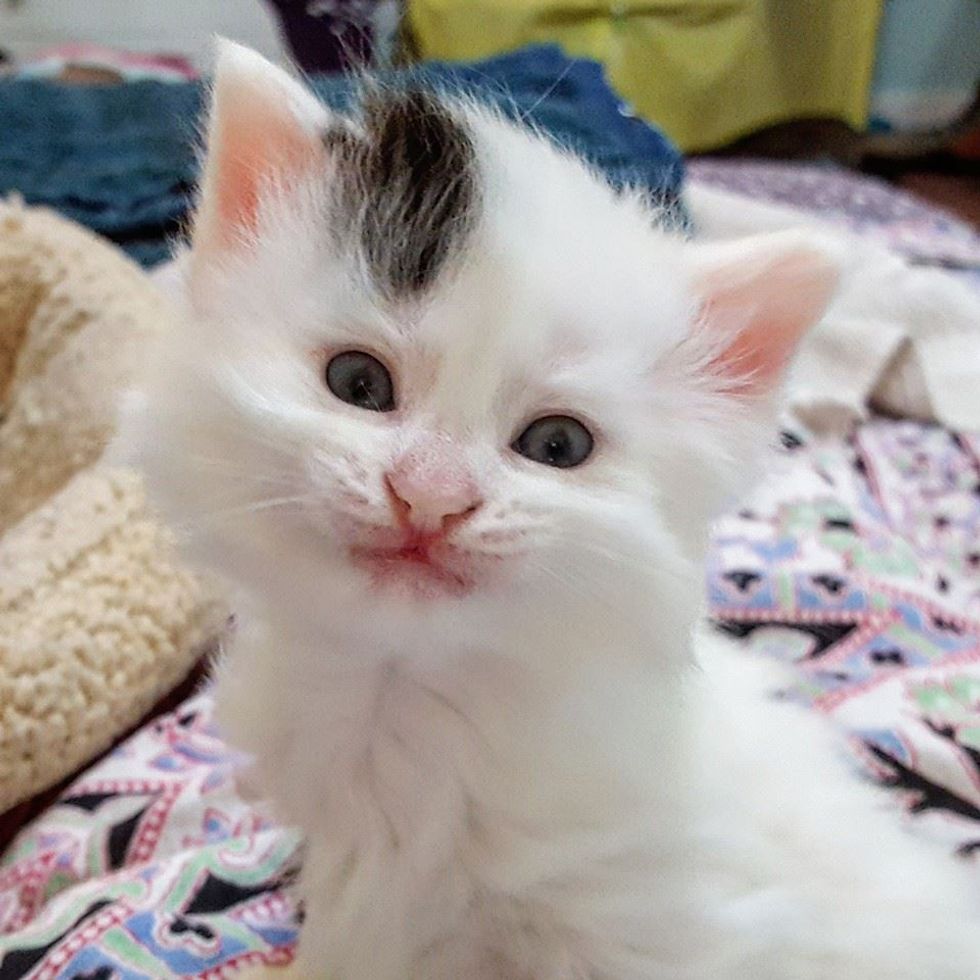 Courtesy: Sarah Donner
She watched her fosters form various purr files and cuddle puddles.
Meeple, Hungry Hippo, and Tiddlywinks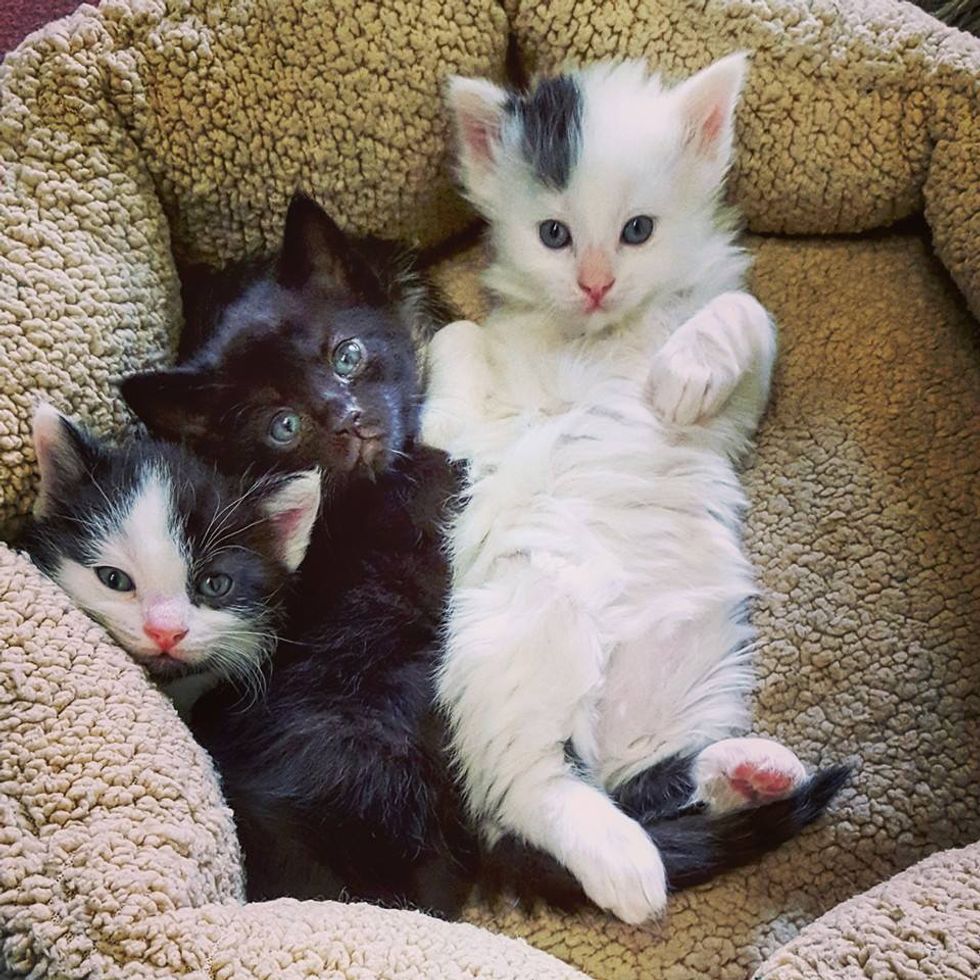 Courtesy: Sarah Donner
Melon, a resident cat (fostered and adopted by Sarah), took to little Winks right away, and they began to snuggle.

It's a tunnel of Aww! As Winks grew bigger and fluffier, their cuddles also multiplied.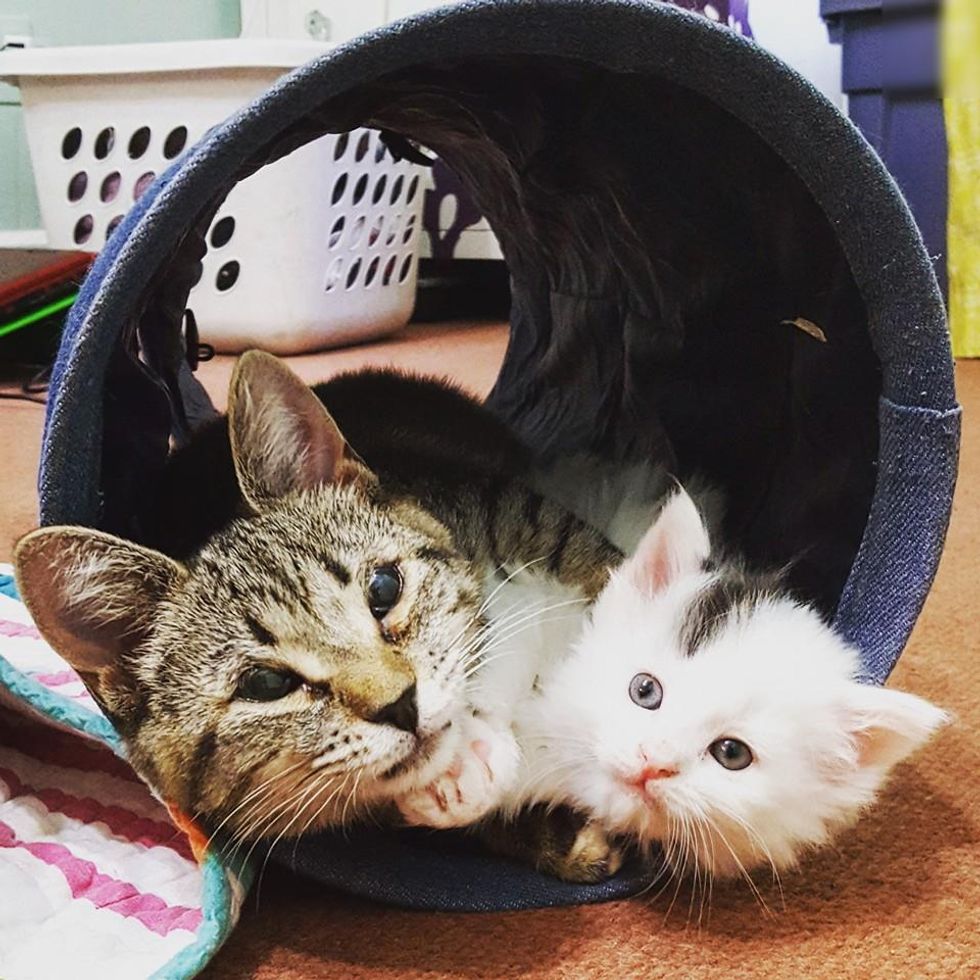 Courtesy: Sarah Donner
It's a band of kitties!

Melon gathers all the fosters in their humans' bed. "Sorry, the bed is occupied!"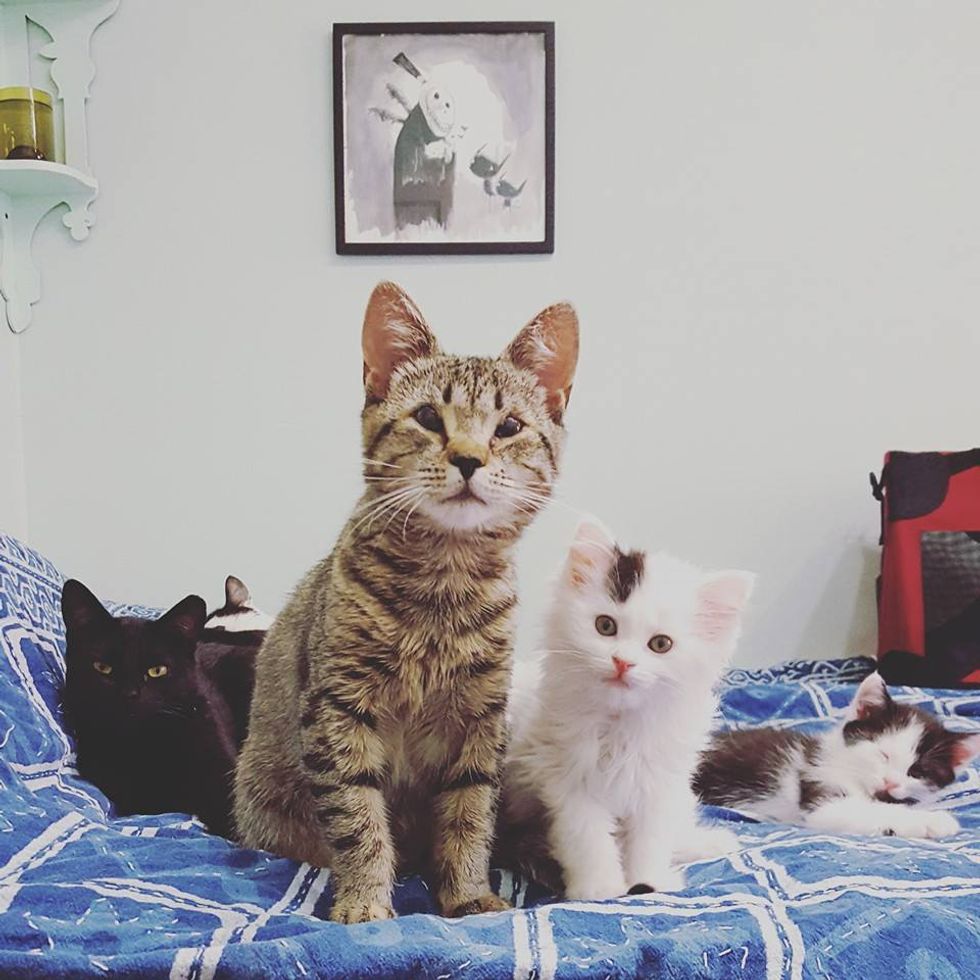 Courtesy: Sarah Donner
Someone is leading the pack.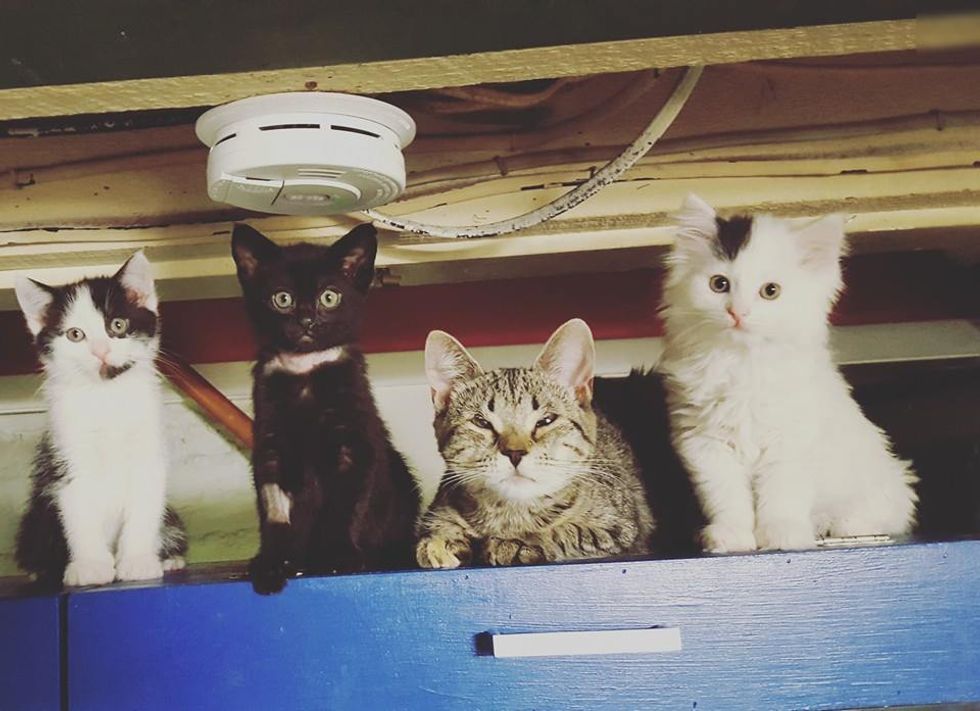 Courtesy: Sarah Donner
Before Winks went to her forever home... a very needed hug from her best friend!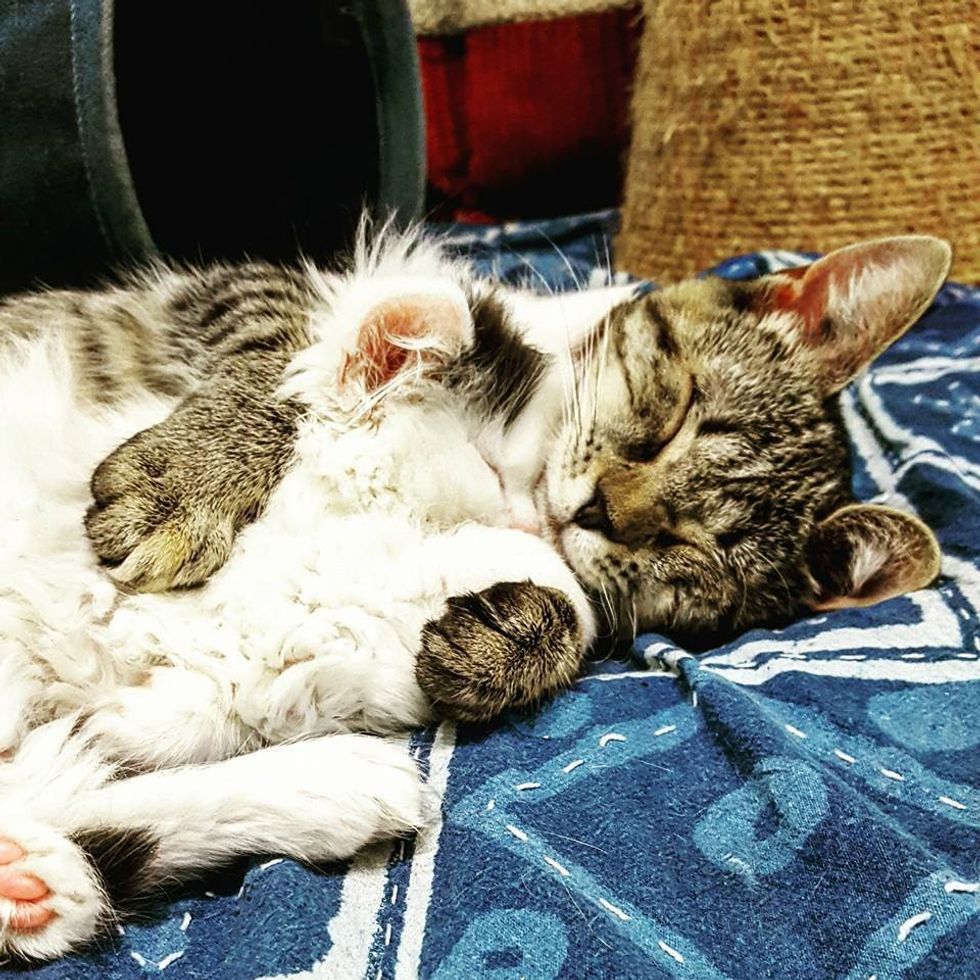 Courtesy: Sarah Donner
"This is why I foster, and this is why you should adopt," Sarah said.

Update:
Winks at her forever loving home:
Share this beautiful video and story with your friends!