A woman from Los Angeles found a newborn kitten crying outside her house. After waiting for hours, the cat mother never returned.
It was getting darker and colder, so she took the kitten inside and tried to feed her and keep her warm.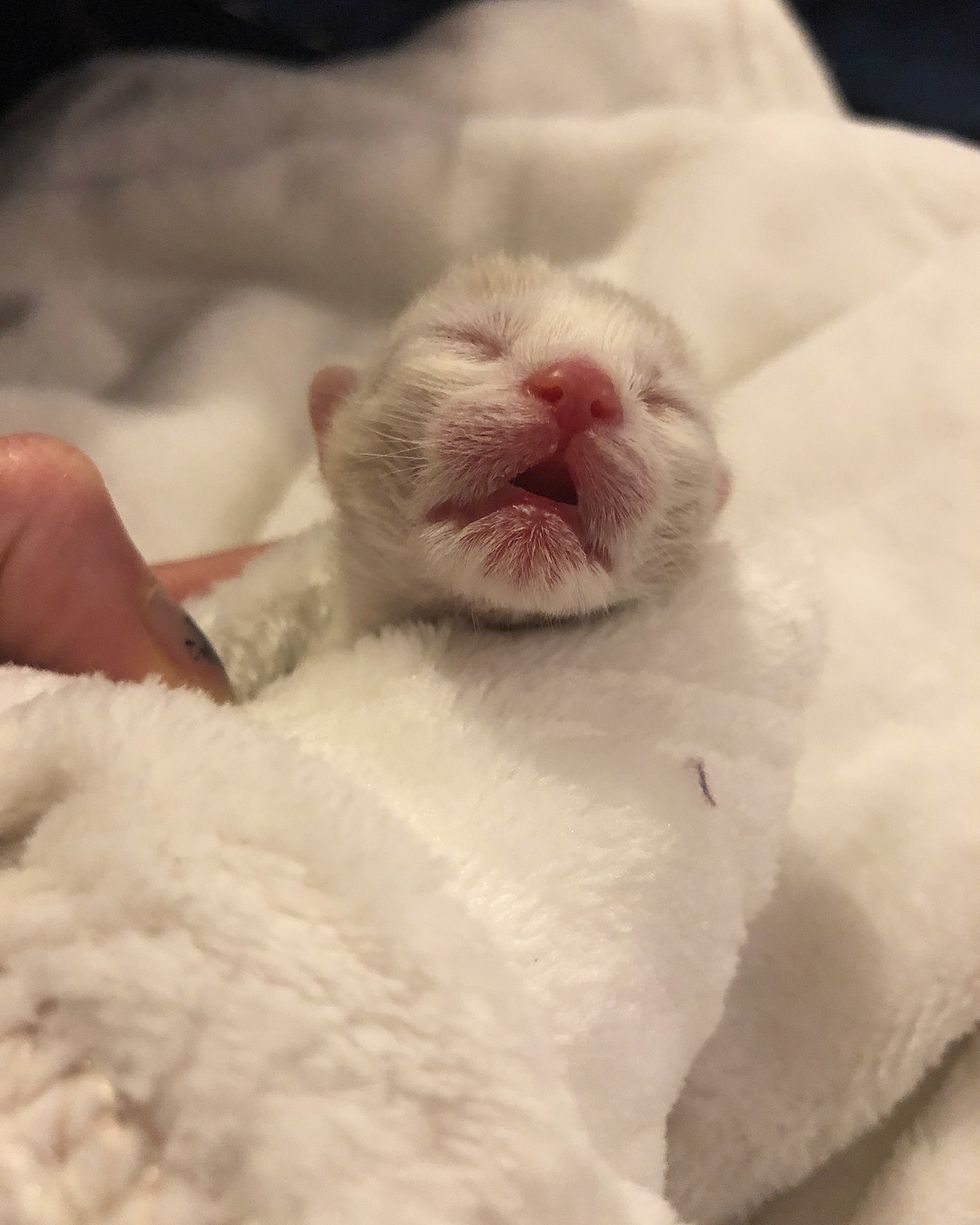 CottonAnais Brochard
The kind woman contacted a few local rescuers, and Anais Brochard, a foster carer of Kitten Rescue (in Los Angeles), offered to take the kitten. Another kind person arranged a ride so the kitty could be transported to her foster home that night.

"They put the kitten in a box with some warm socks filled with rice in the passenger seat and drove 20 minutes to me. I had the bottle ready, and she ate very well from the start," Anais told Love Meow.
The woman who found the kitten, continued her search for the mother cat.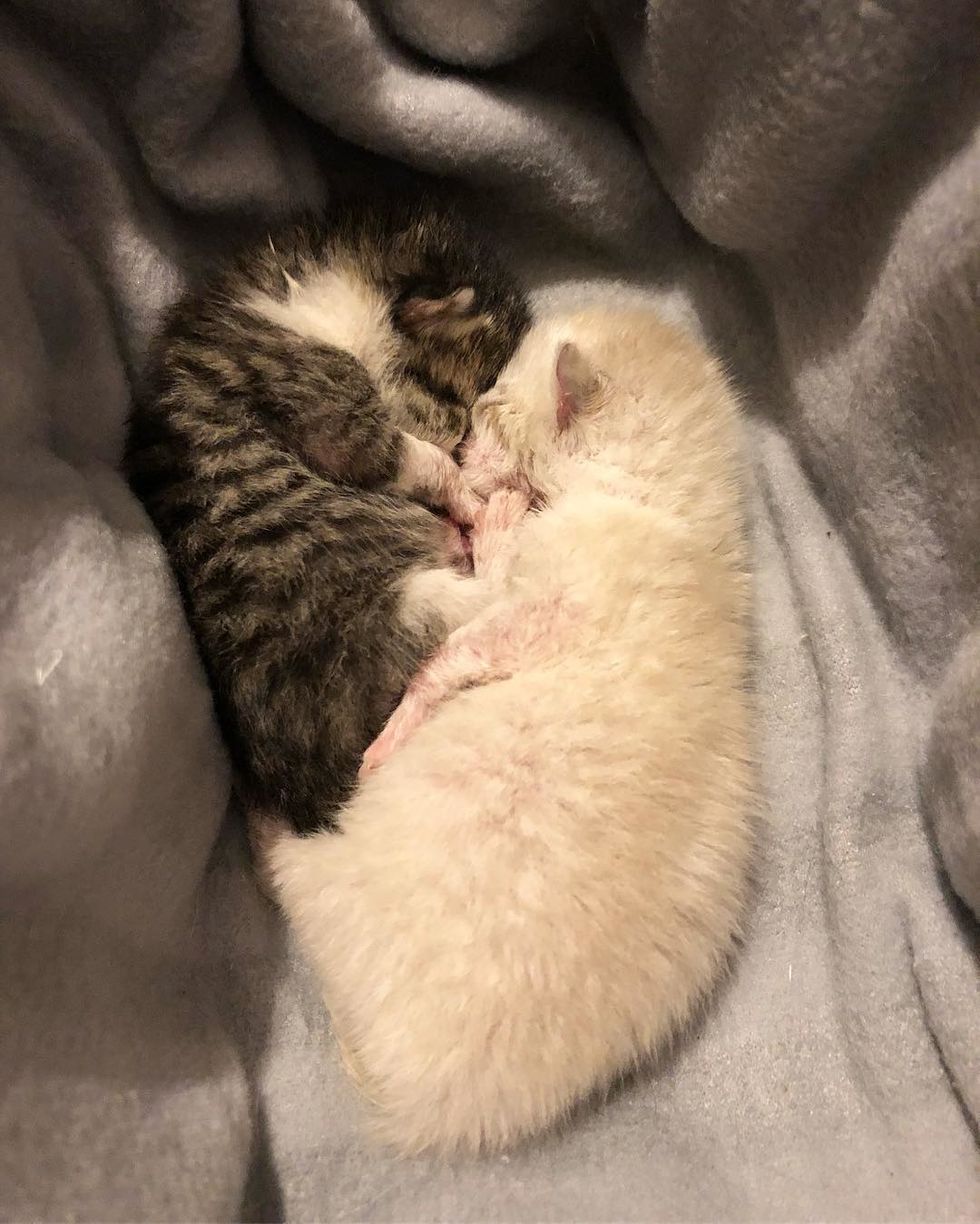 Button and Cotton reunitedAnais Brochard
Two days later, she found the cat mama and another feline baby in a little cave under her chimney outside the house.
"She decided to give food and water, but the mom was fearful and hissed at her. The next day, she found the kitten alone, leaving the nest under the chimney," Anais told Love Meow.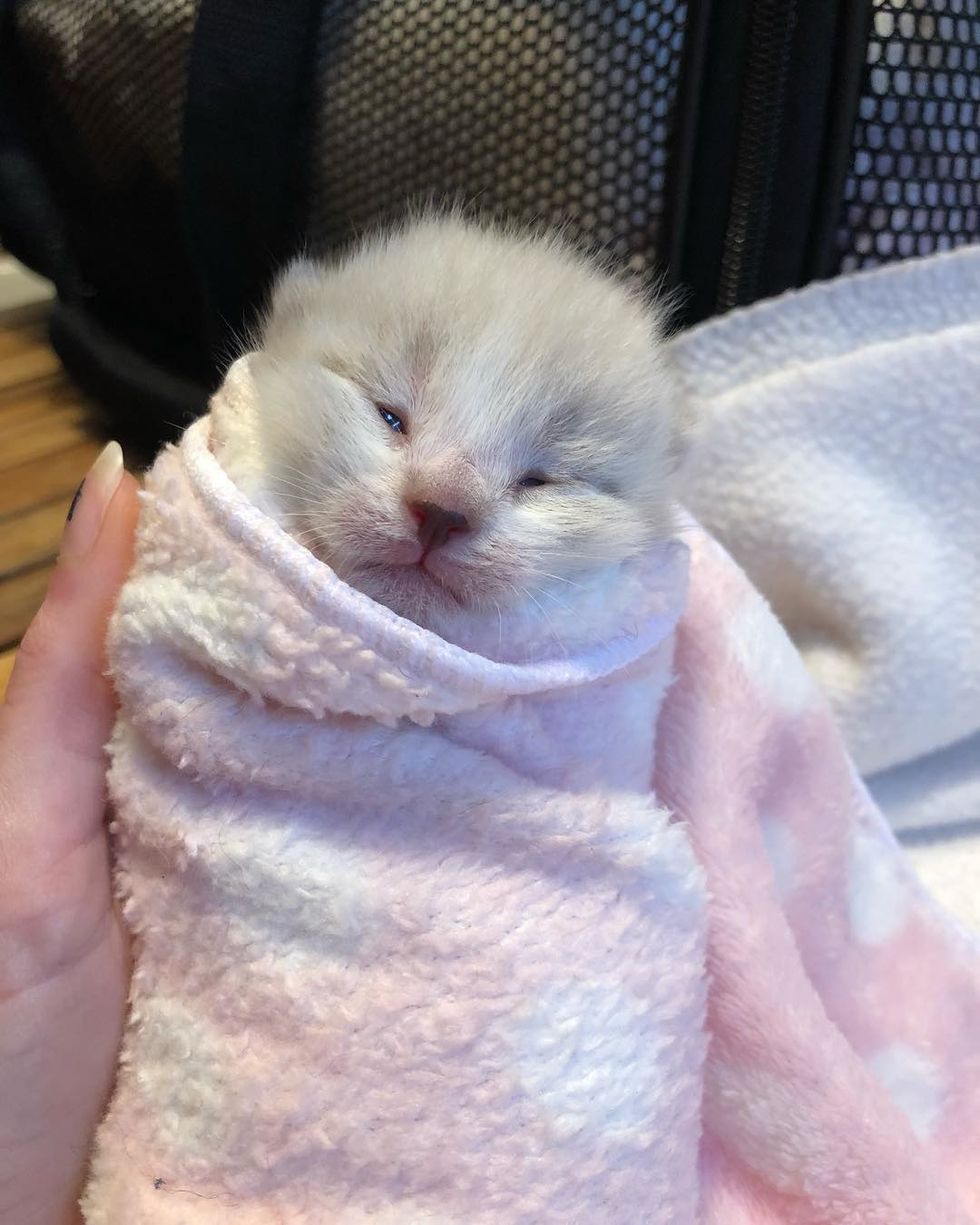 CottonAnais Brochard
The mama cat never came back for the little tabby, despite him meowing loudly searching for his mother. Knowing the kitten wouldn't be able to survive on his own, the woman took him in.
"We arranged to have him transported to me that night," Anais told Love Meow.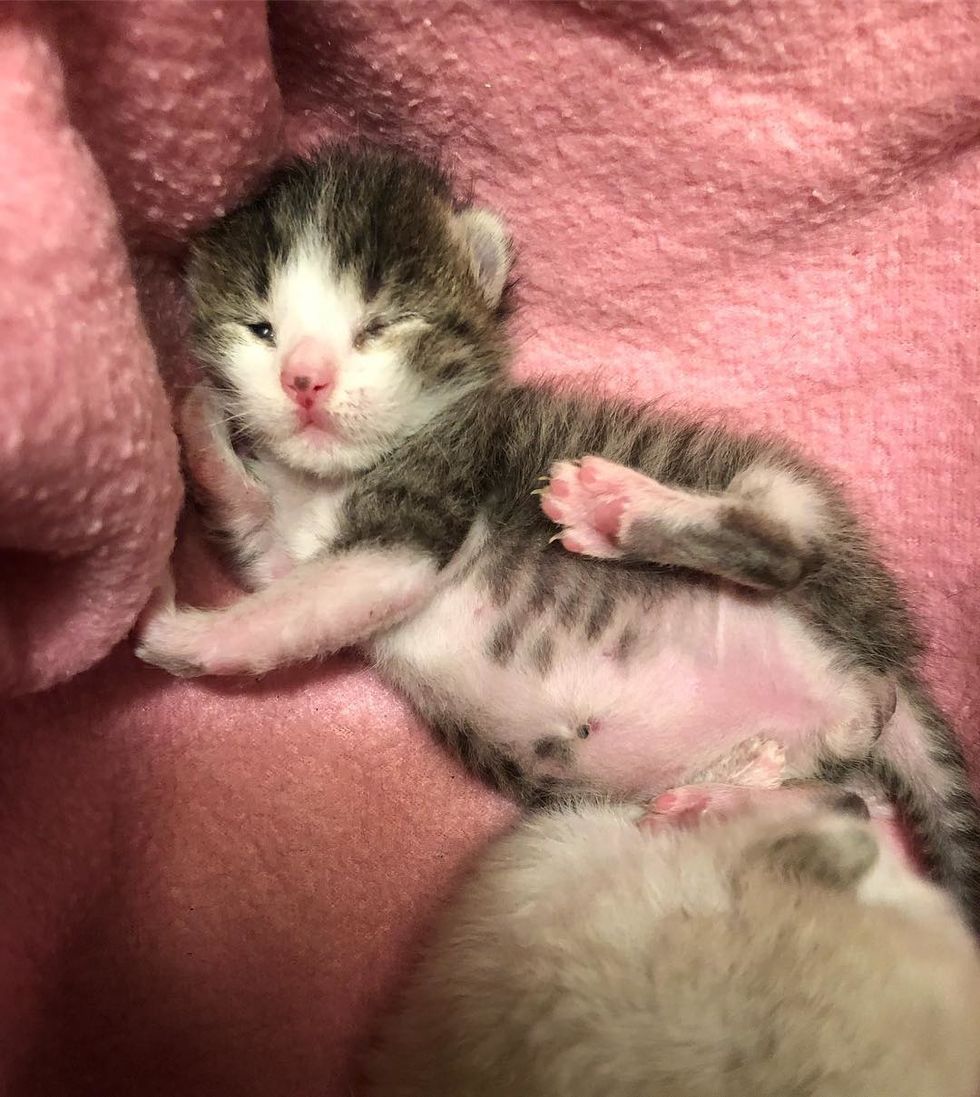 Anais Brochard
"When the kitten arrived, we put him with his sister, and they immediately started to cuddle together for warmth."
The sister snuggled up to her brother and started purring. They were named Button (tabby) and Cotton (Siamese). They have been cuddling ever since.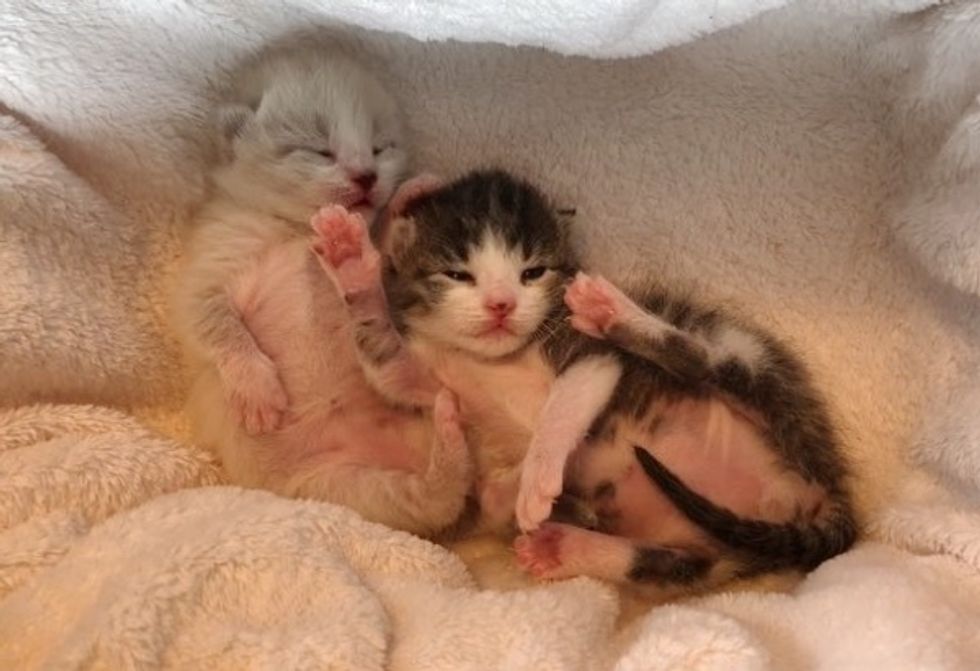 Anais Brochard
Button was about 10 grams lighter than his sister when Anais took him in.
"He was very hungry when I first got him, after a few days, they were both 100 grams exactly," Anais told Love Meow. "Their backs are always next to one another."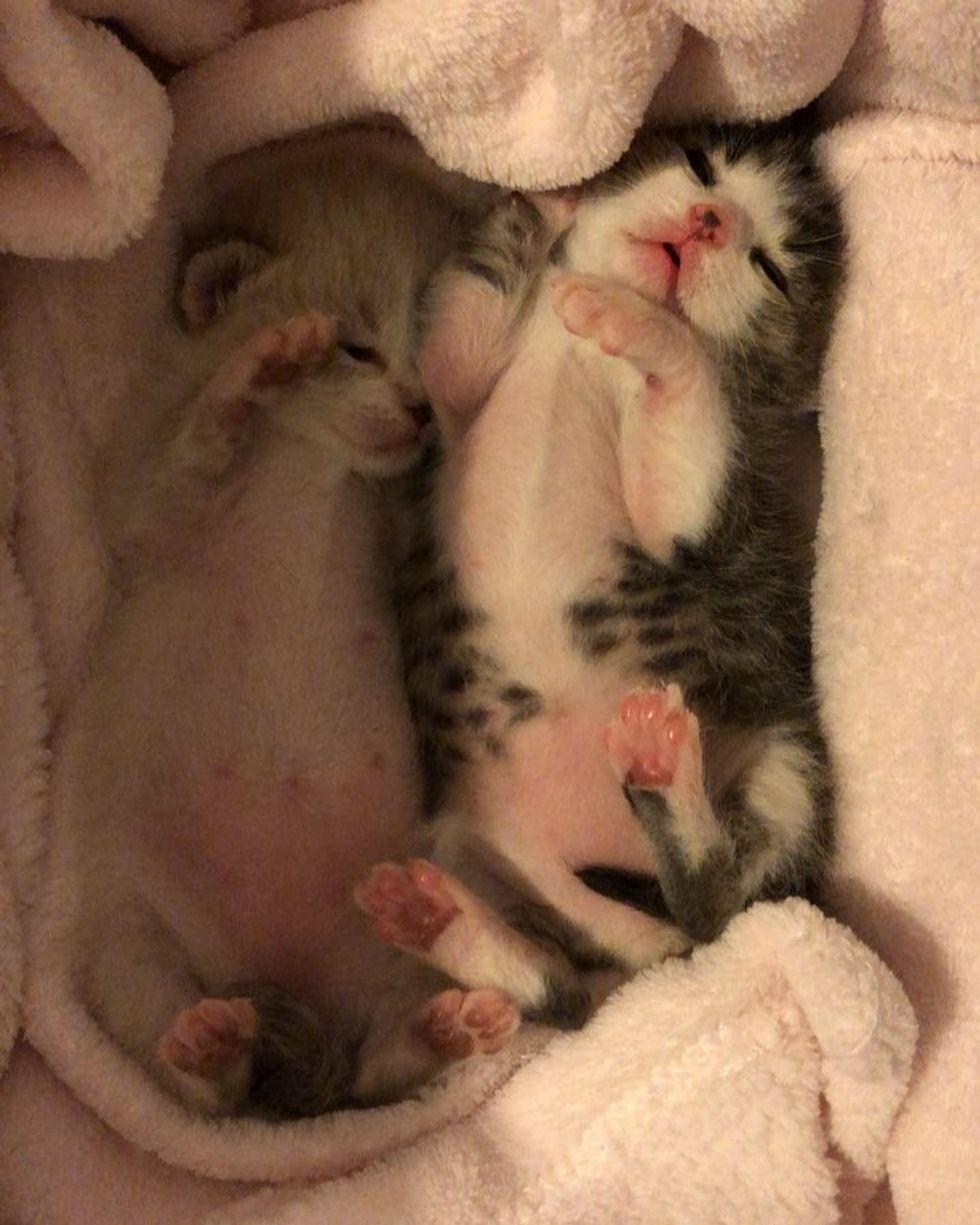 Anais Brochard
The two siblings are thriving, having each other by their side. The house is filled with purrs and endless cuteness.
"They are always together cuddling and sleeping. They like to get belly rubs next to each other."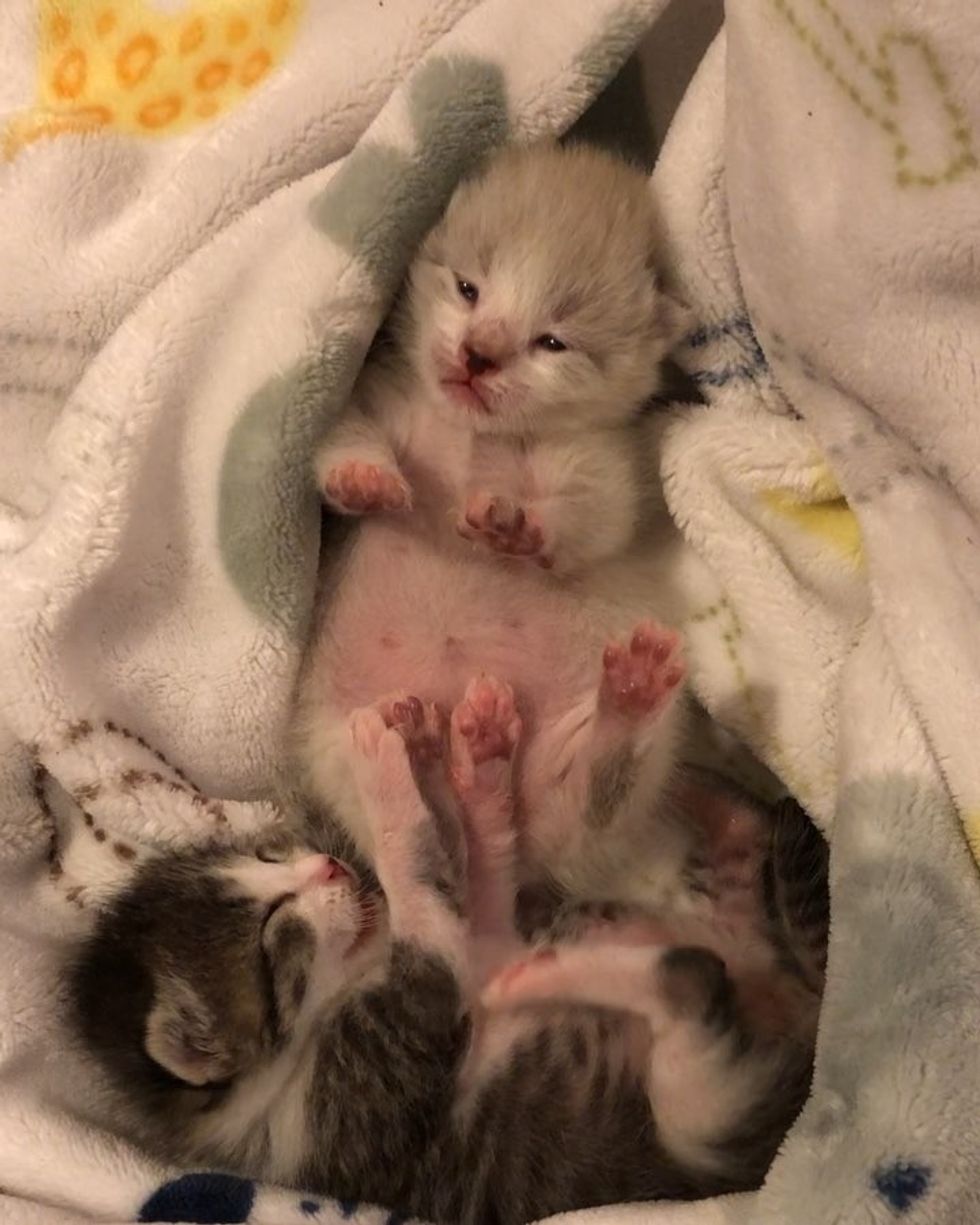 Anais Brochard
"This week they are learning to play fight with each other," Anais told Love Meow.
Cotton and Button now both weigh 10 oz, and their bond is stronger than ever.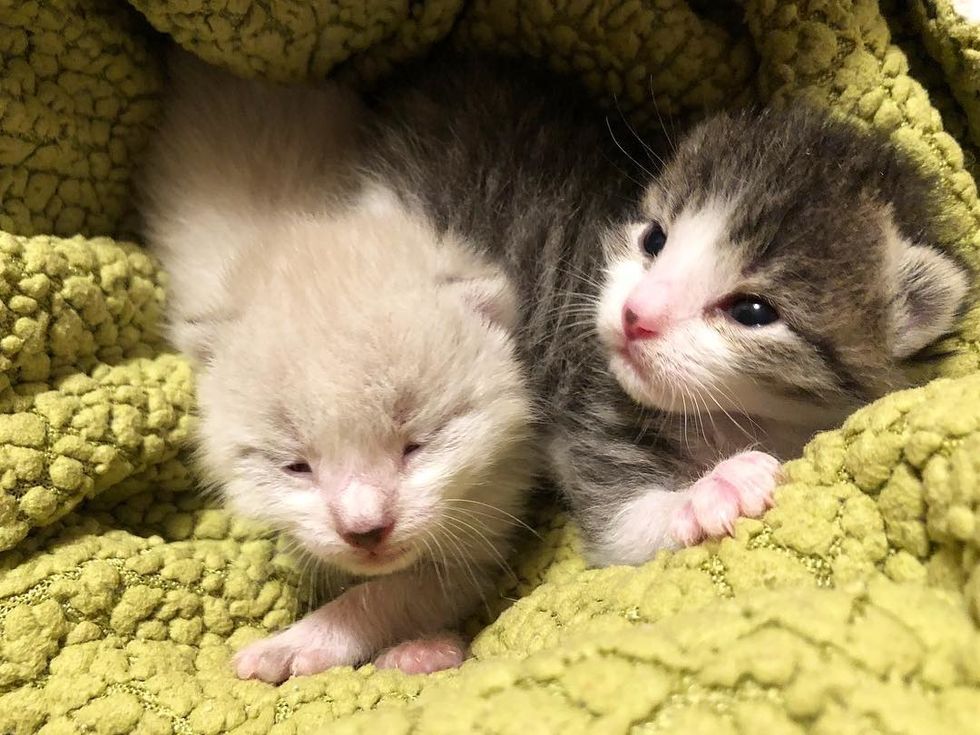 Anais Brochard
Button who was rescued two days after Cotton, is growing by leaps and bounds.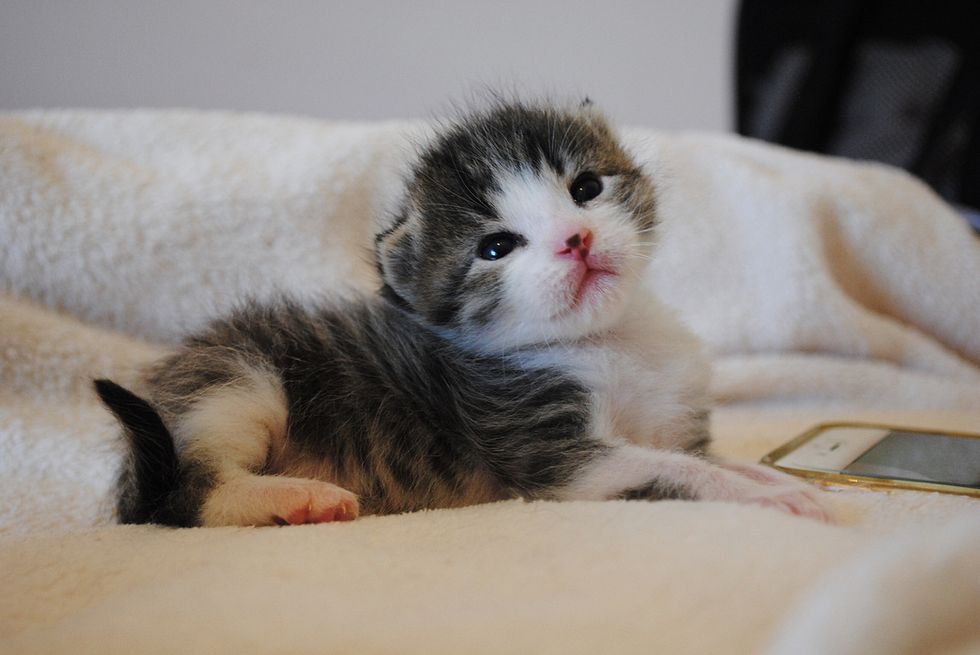 Anais Brochard
Now their eyes are wide opened and ears all perked up. They have started to learn to walk and explore.

They do everything together and are completely inseparable.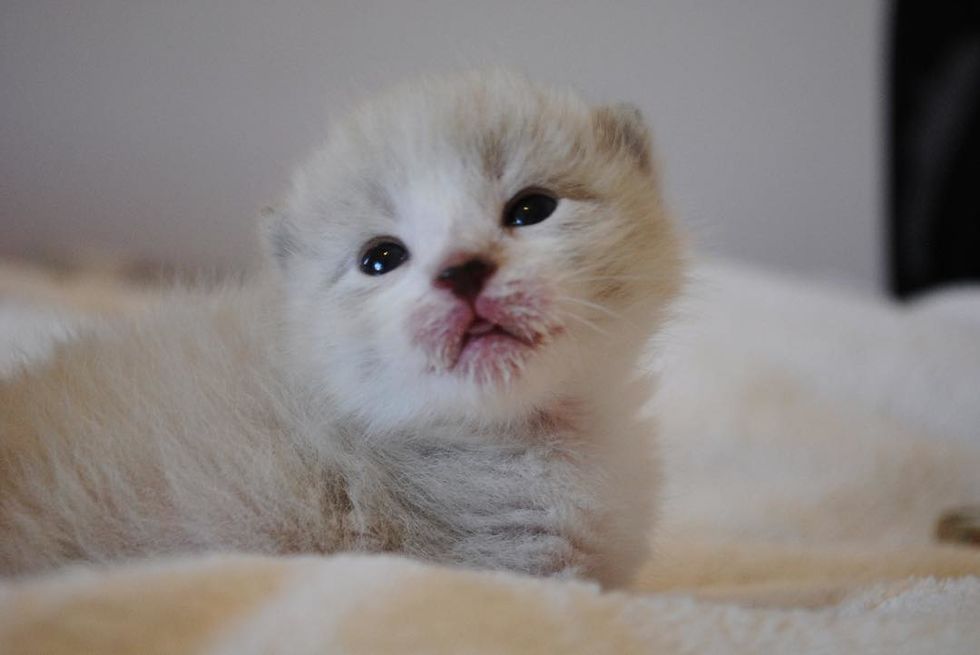 Anais Brochard
Follow updates on these two kitten siblings on Instagram. If you would like to support their rescue group, click here to see how you can help.
Watch their story in this cute video:
Share this story with your friends!
Related story: Woman Saves Blind Cat From Shelter and Comes Back to Find His Brother.