A woman said goodbye to her beloved senior cat of 15 years but was found by a little furry angel that very same day.
Meet Champion!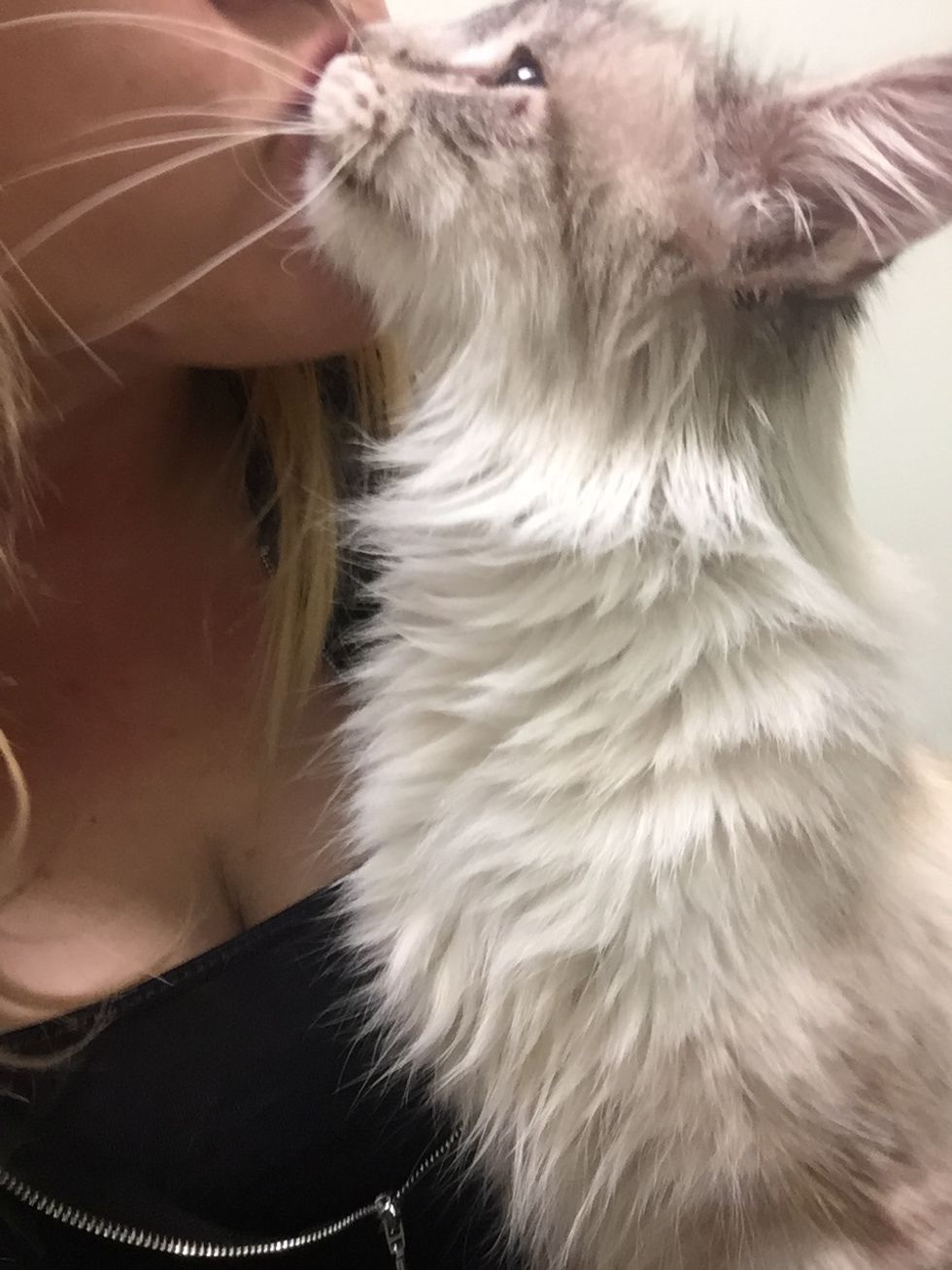 Kirsten Seeger
Kirsten Seeger is a volunteer for Stray Cat Alliance. She drives kittens and cats to vet appointments, foster and forever homes, and pick them up from shelters.

"One day I was asked to take a cat named Champion to the dermatologist. He had been found in south Los Angeles in October or November, freezing, sick, cold, and sad," Kirsten told Love Meow.
"He had initially been picked up for TNR, but the cat trapper didn't have the heart to release him once learning how sweet he was, and knowing he wasn't feral."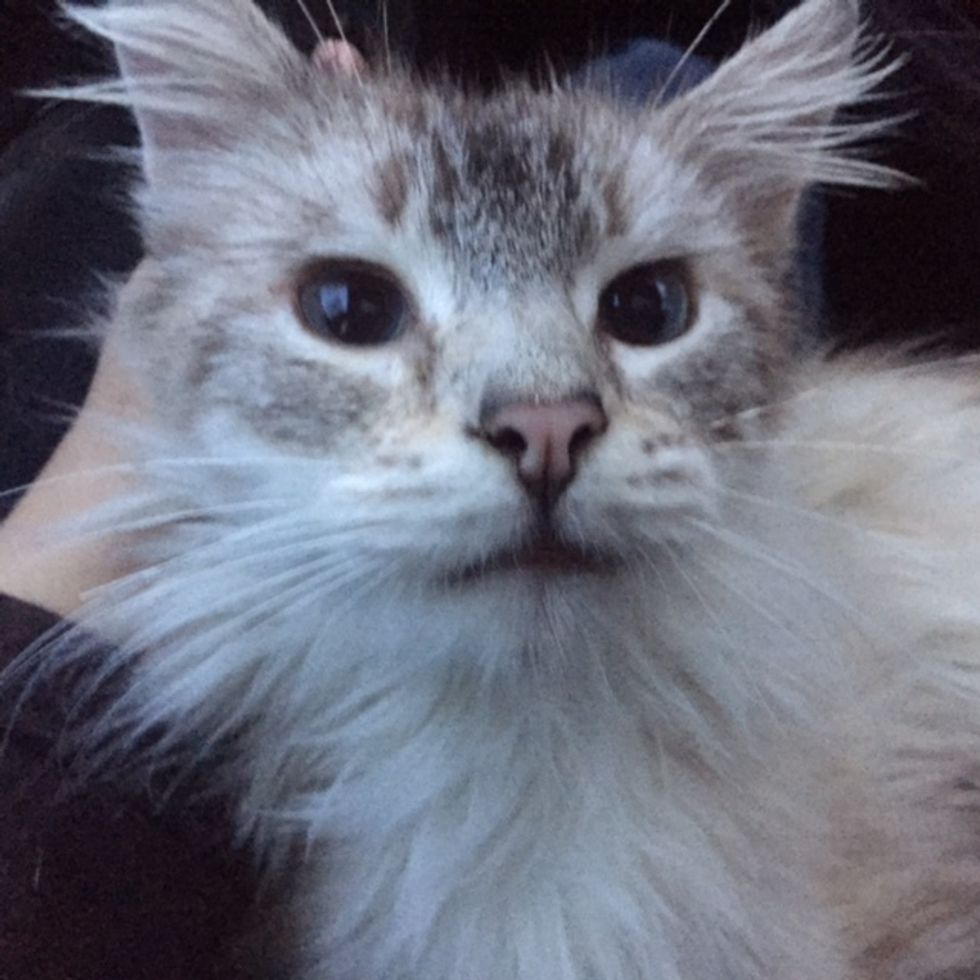 Kirsten Seeger
Kirsten picked up the kitty early December for an appointment with the vet. During the ride to the animal hospital, he kept trying to pop his head out of the carrier.
"I finally opened it and spent the rest of the ride rubbing and scratching him and he purred his little heart out."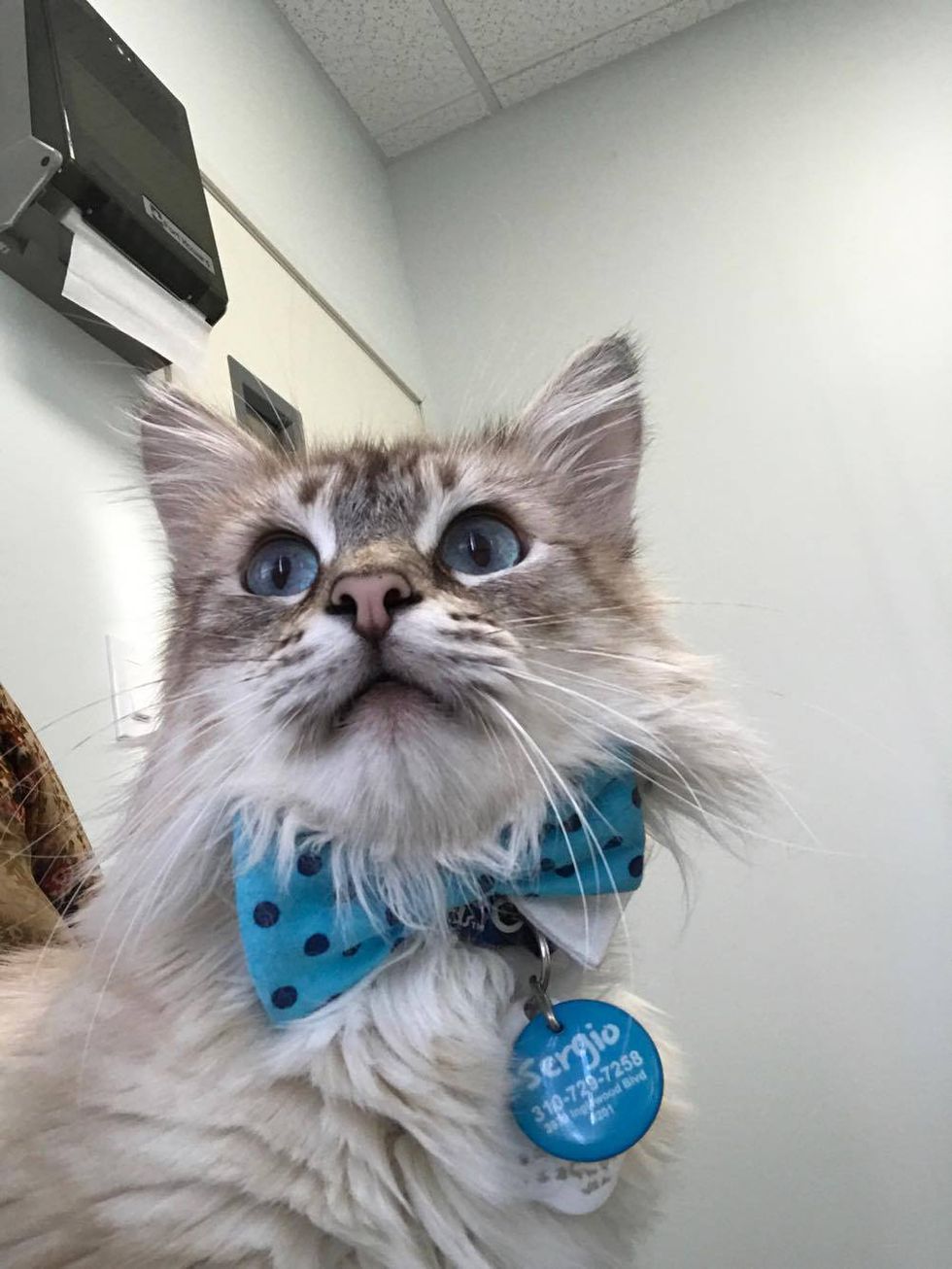 Kirsten Seeger
Once at the vet, Champion continued to rub his face all over her, being extremely affectionate.
"When the vet met him, she asked if this was my cat and I said 'no'. She said 'I think he has a different idea.'"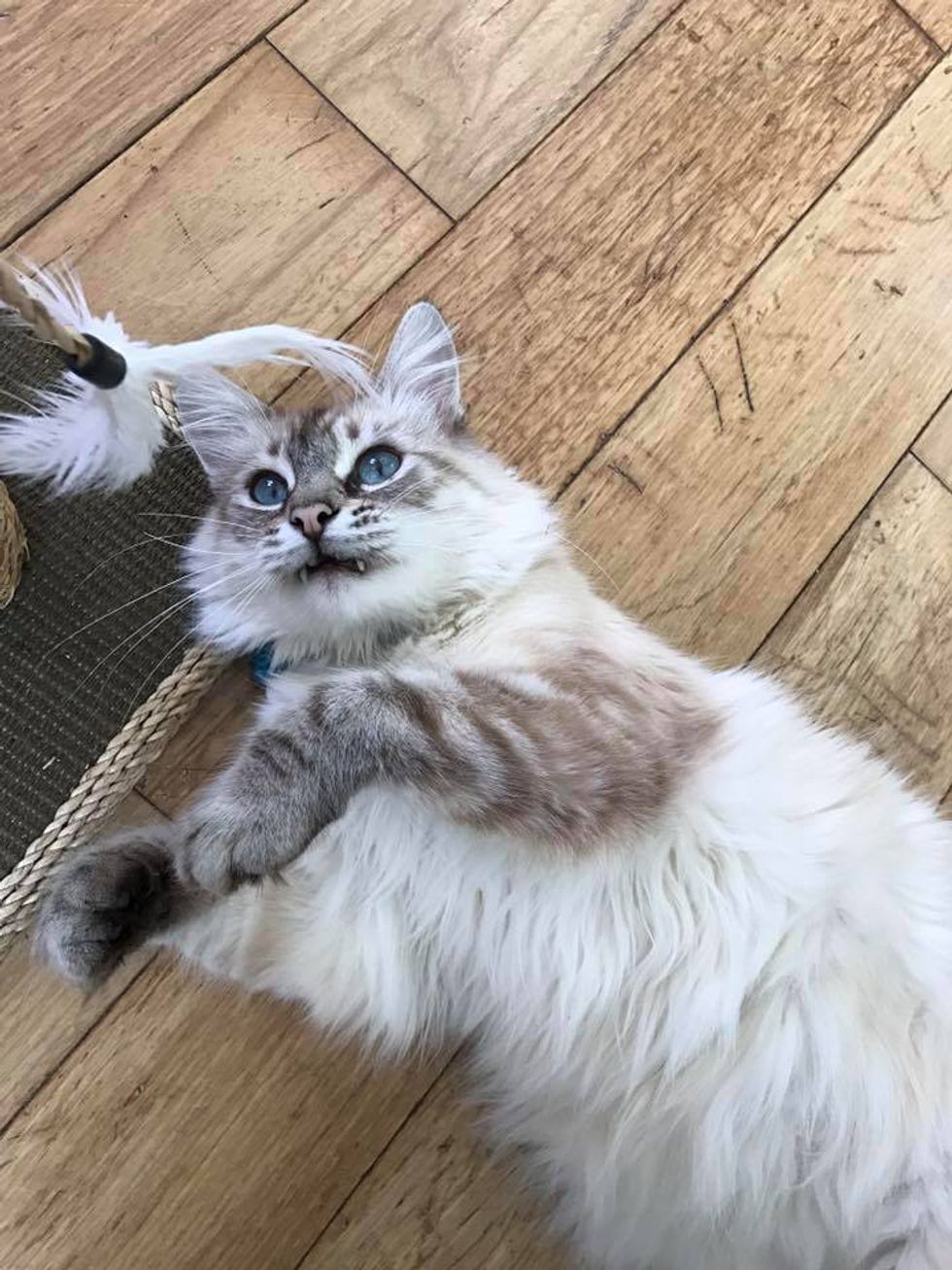 Kirsten Seeger
Right before Kirsten met Champion, she said her emotional goodbyes to her beloved cat of 15 years that morning. It was as if Champion could sense her pain and wanted to help fill that void in her heart with his love and purrs.
That following week Champion went to his forever home with Kirsten and was renamed Sergio.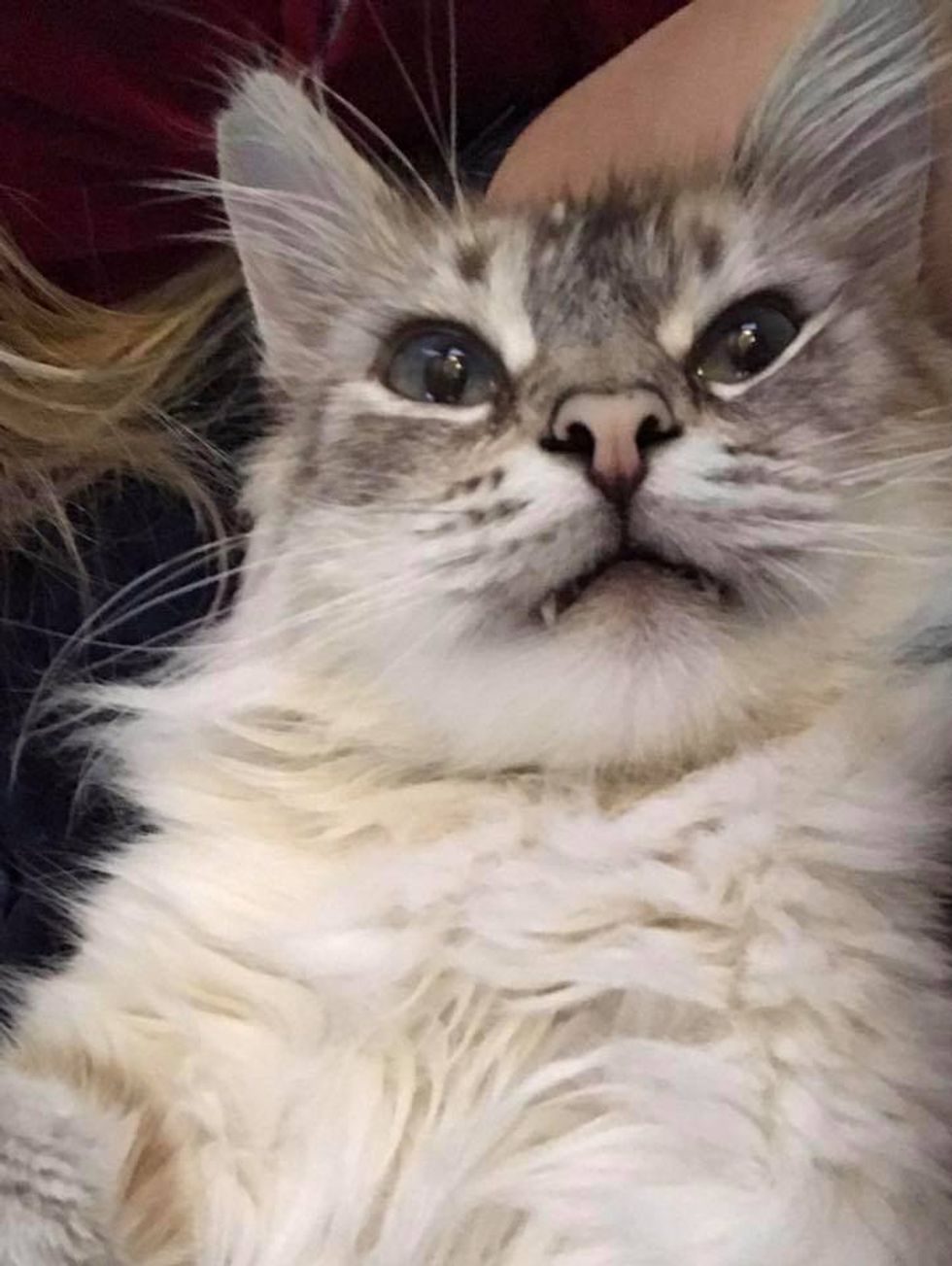 Kirsten Seeger
"He has a brother and a sister cat, as well as a sister Pomeranian all to himself. He's doubled his body weight, is so spoiled, and is one of the great loves of my life.
"I can't imagine a world that he isn't mine. Vets think he's about 8, and he will live the rest of his life with me."
Little Sergio may just be an angel in disguise.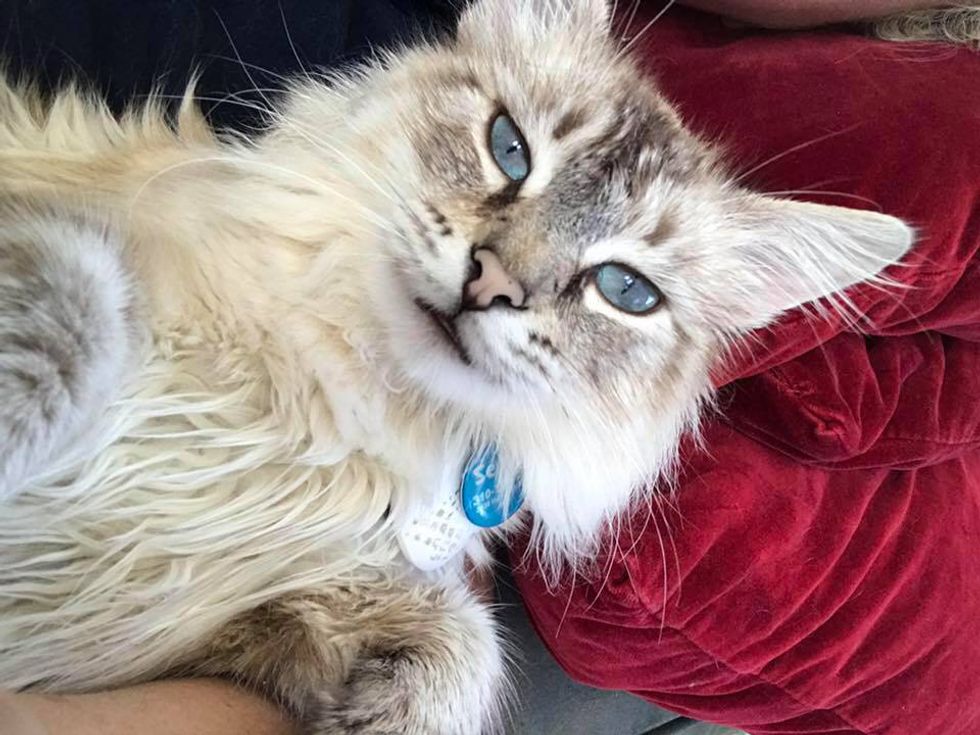 Kirsten Seeger
Share this story with your friends.
Related story: What They Get When They Let Their Puppy Pick Out a Kitten