Meet Lunchbox! She was badly overweight and couldn't walk across one room without getting winded and having to rest when she came to the Kitty Adventure Rescue League, a cat sanctuary for disabled, special needs, and elderly cats. "Now she runs across the house, jumps on chairs, tables, couches, everything, and grooms places on her body she never knew existed.
Not only is she a super impressive cat ... BUT SHE'S 14 YEARS OLD! We were just shooting to get her to 20 lbs, but she's soared past it and we couldn't be more proud of her," Kitty Adventure Rescue League wrote.
When Lunchbox came to the cat sanctuary, she couldn't clean herself properly. They bathed her and gave her lots of cuddles.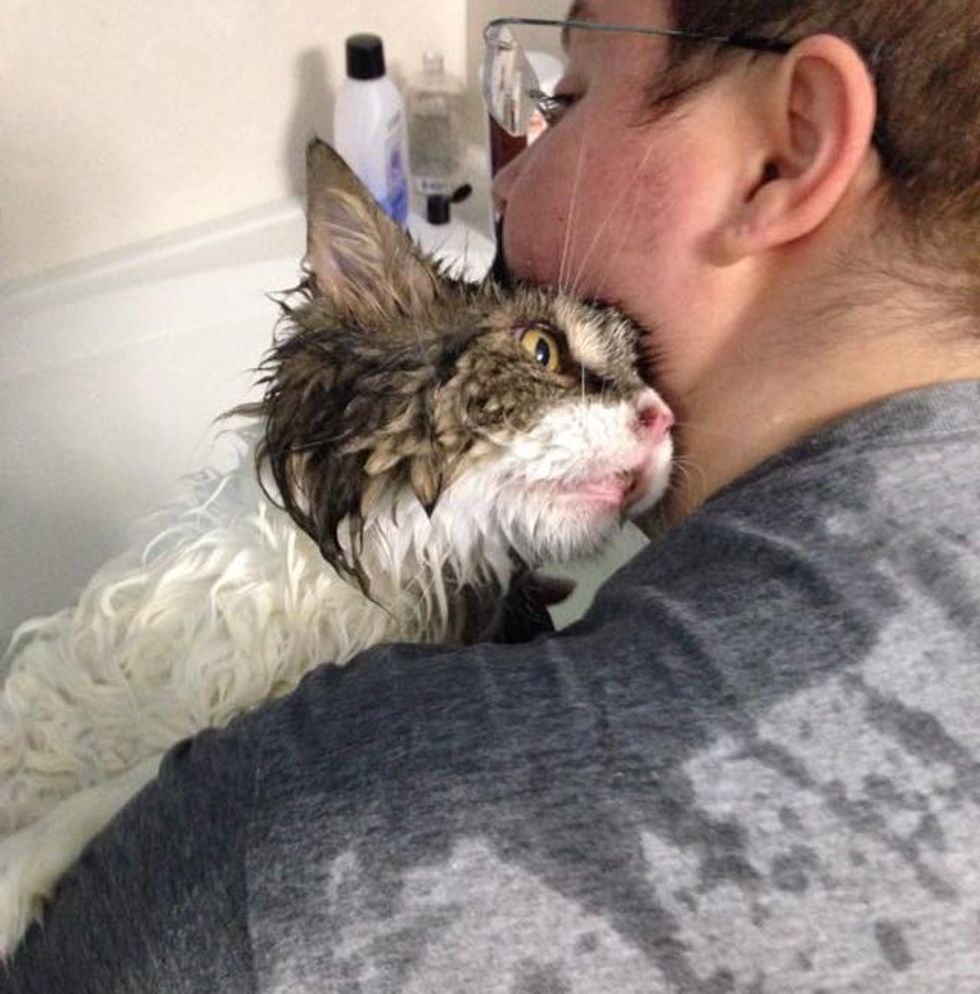 Lunchbox (aka Bertha) weighed in at 28 lbs when she first moved into the sanctuary.
"She was so out of shape, she couldn't walk more than a few feet without getting winded and having to rest. Her stomach was barely an inch off the floor. She couldn't groom at all, she was matted and we had to clean up her backside regularly because, well she couldn't so someone had to."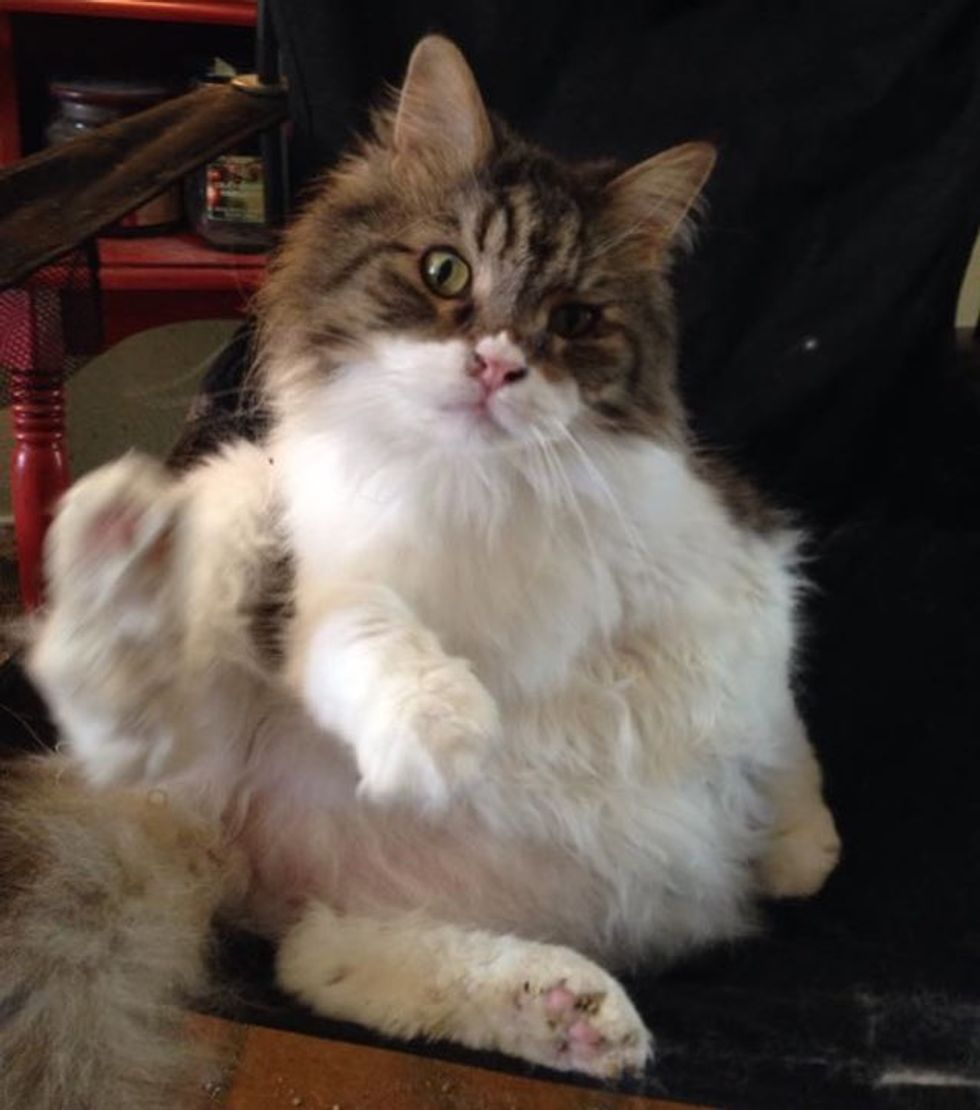 Now she weighs in at 14.9 lbs and even runs across the house, and jumps, and grooms! "She's an amazing old lady, and we're so happy to get her into a healthier weight range."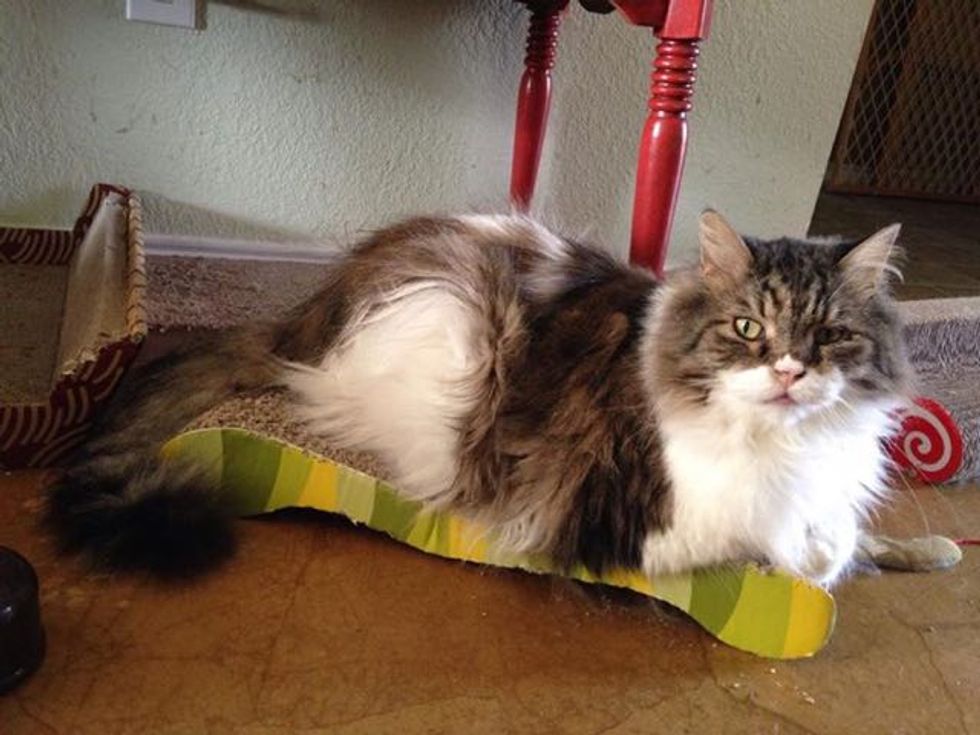 "We have no idea what her previous diet was before she came to us, so I can only assume that played some part in her weight loss. She was likely fed quite a bit of table scraps, and had limited reasons to move around much."
Here is Lunchbox (back in May) next to a normal sized cat, Olive. Olive isn't a kitten, she's almost 5 years old!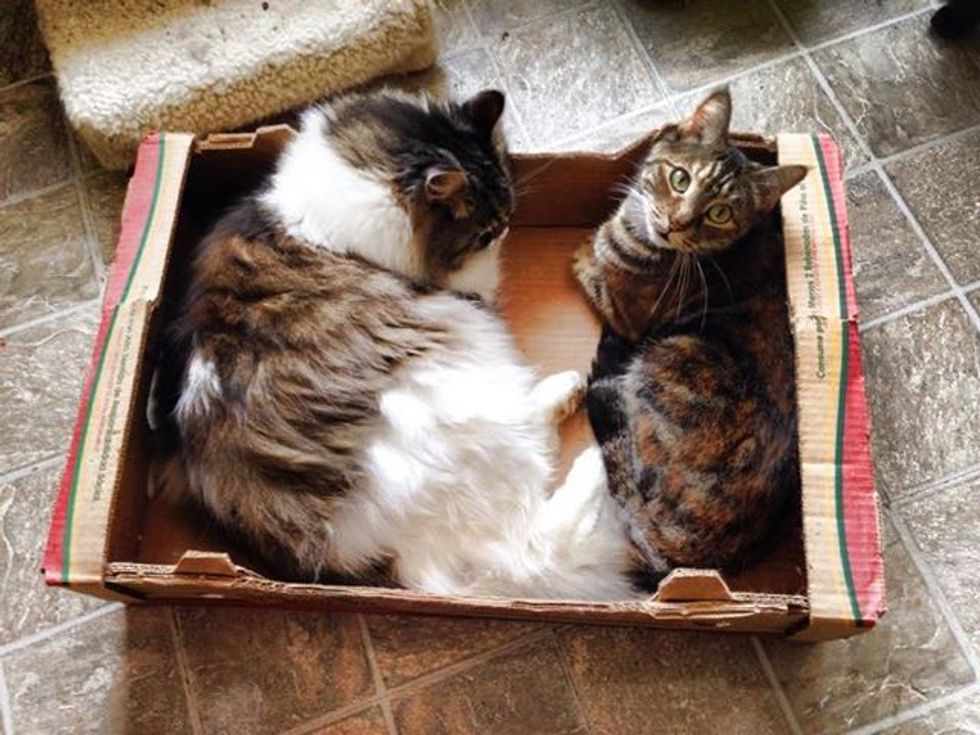 "Lunchbox lost the weight by having to walk much further distances that she was used to, to get to the essentials. We also made her walk up small steps or simply stand up for treats."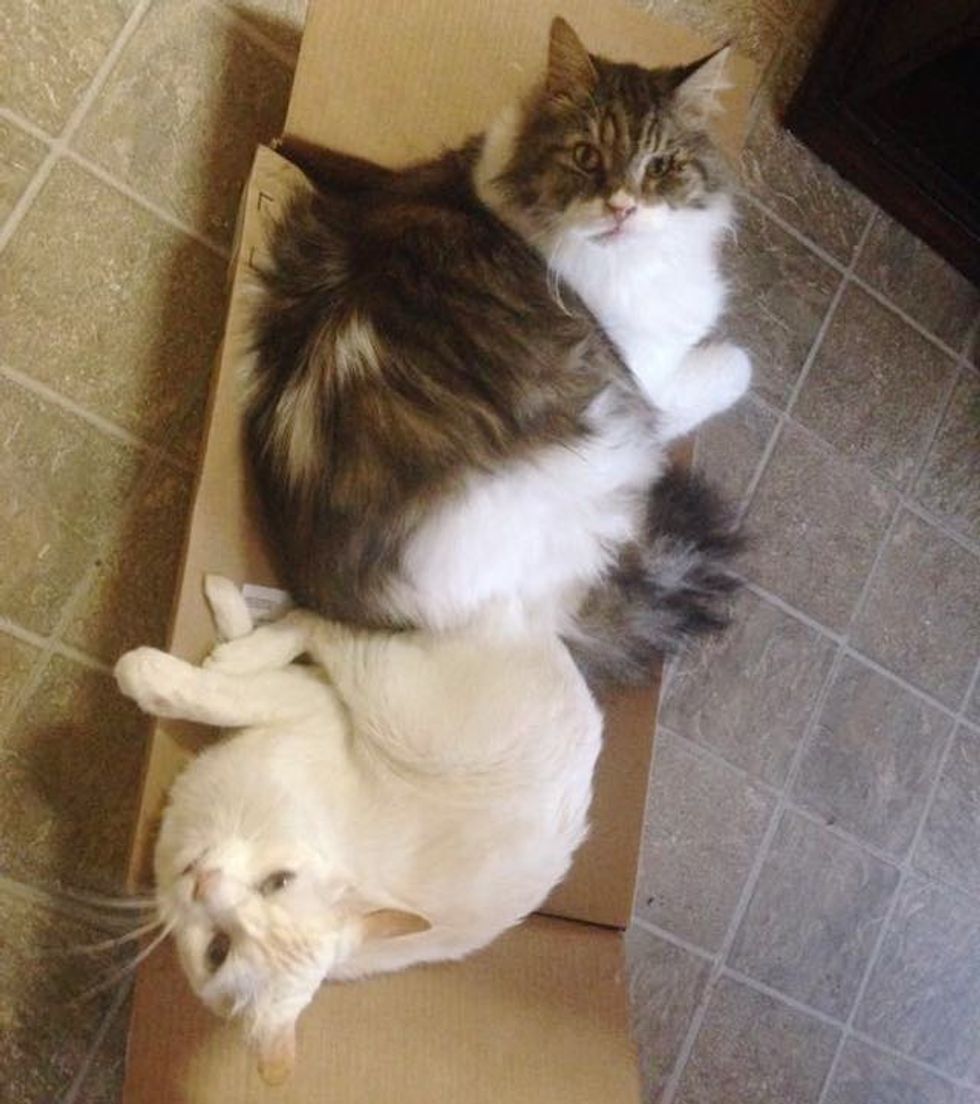 "She's still a big cat (a maine coon, after all!), but we're so proud of her. Not only is it a lot of weight, it's incredibly difficult for a geriatric cat to lose it.
We didn't change too much, just love and some discipline, and she's a smart girl so she figured it out pretty quick."
Lunchbox at 14.9 pounds now!