An 18 year old cat has decided to live in the window of a shop in the Scottish Borders one day. No matter how the store owner has tried to get her to move into a more comfortable home, she is not pleased with the alternative and demands to stay in the window.
They put up a sign on the window that says:
"This cat is not for sale! She is 18 years old and has decided she wants to live in the window.
She won - we lost!"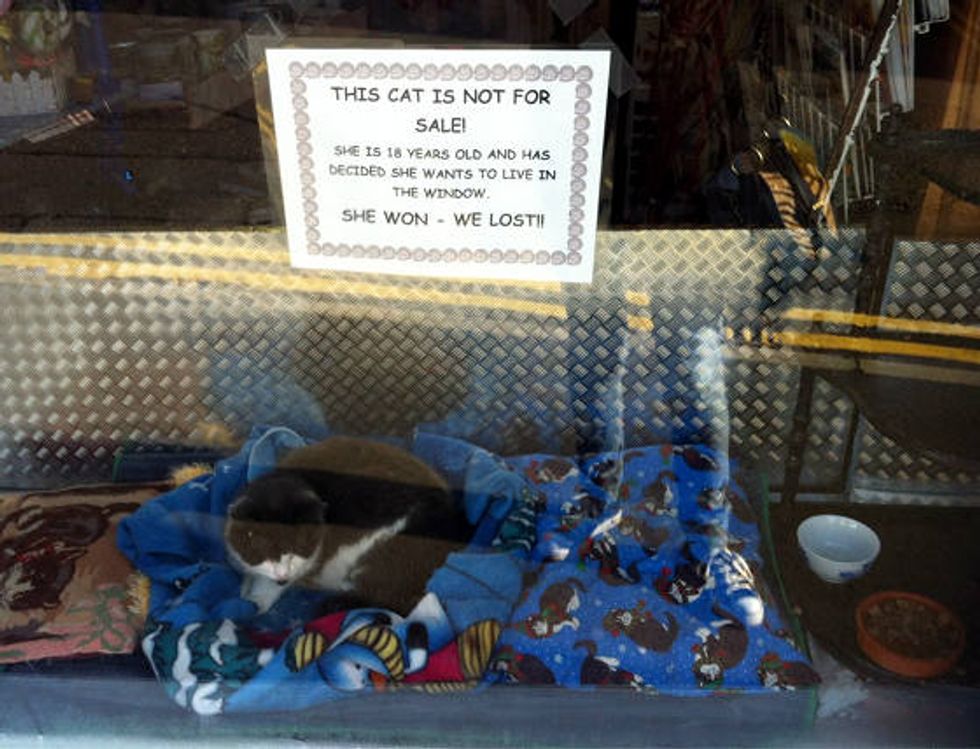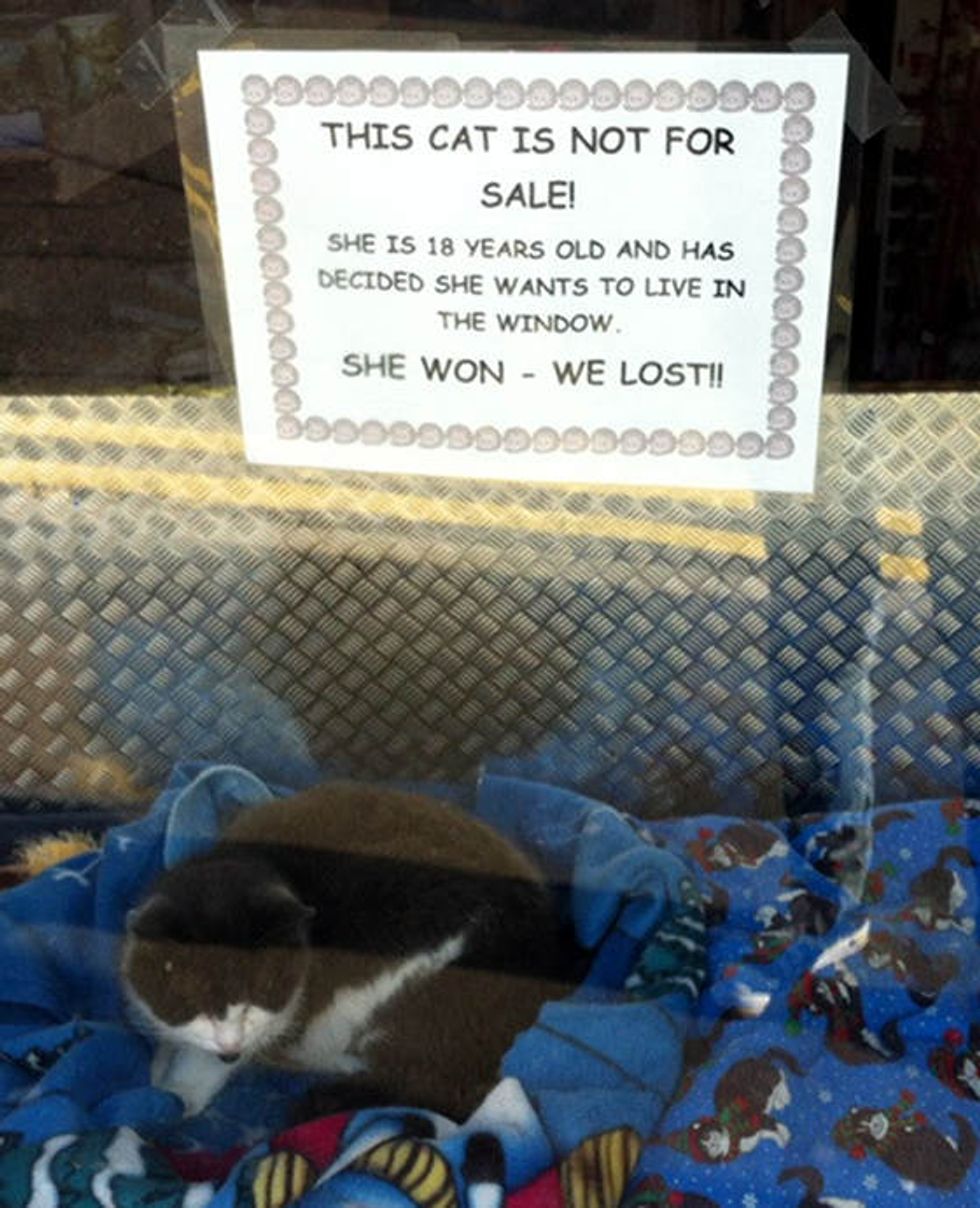 Meanwhile in London, a cat has settled down at the Lewisham Hospital and become a permanent resident there. A patient spotted the cat in a waiting room with a sign that reads:
"Notice Regarding the Cat
We are aware that the cat is frequently in the health centre and we do all we can to remove it but it comes back every time there is an opportunity to do so.
Please do not touch the cat and if you do then you will do so at your own risk."
Another sign nearby ensures that the cat will be both respected and revered.