An abandoned Bengal Cat found a second chance at life when he was saved by the Savanna Cat Rescue. He had been waiting for someone to love him, then one day he found his human.
"He was a strong breeding candidate. He was abandoned by a breeder along with 13 or 14 other Bengals and Savannah cats. The breeder quickly moved to a different country and left the cats in his family's cabin. The family gave all the cats to the rescue organization for adoption. One of the requirements of adoption was that we had to 'retire' him. We were considering naming him Jackpot since he was their 'money maker' but ended up naming him Duma (cheetah in Swahili)," said the human dad via reddit.
When they let him out of the crate after Duma arrived at his new home, the Bengal cat hopped on his human dad's lap and started purring away. It was as if he was saying "Thank you for being my human."
"I just adopted an abandoned cat. This is the first thing he did when we got home and I let him out of his crate," said the human dad.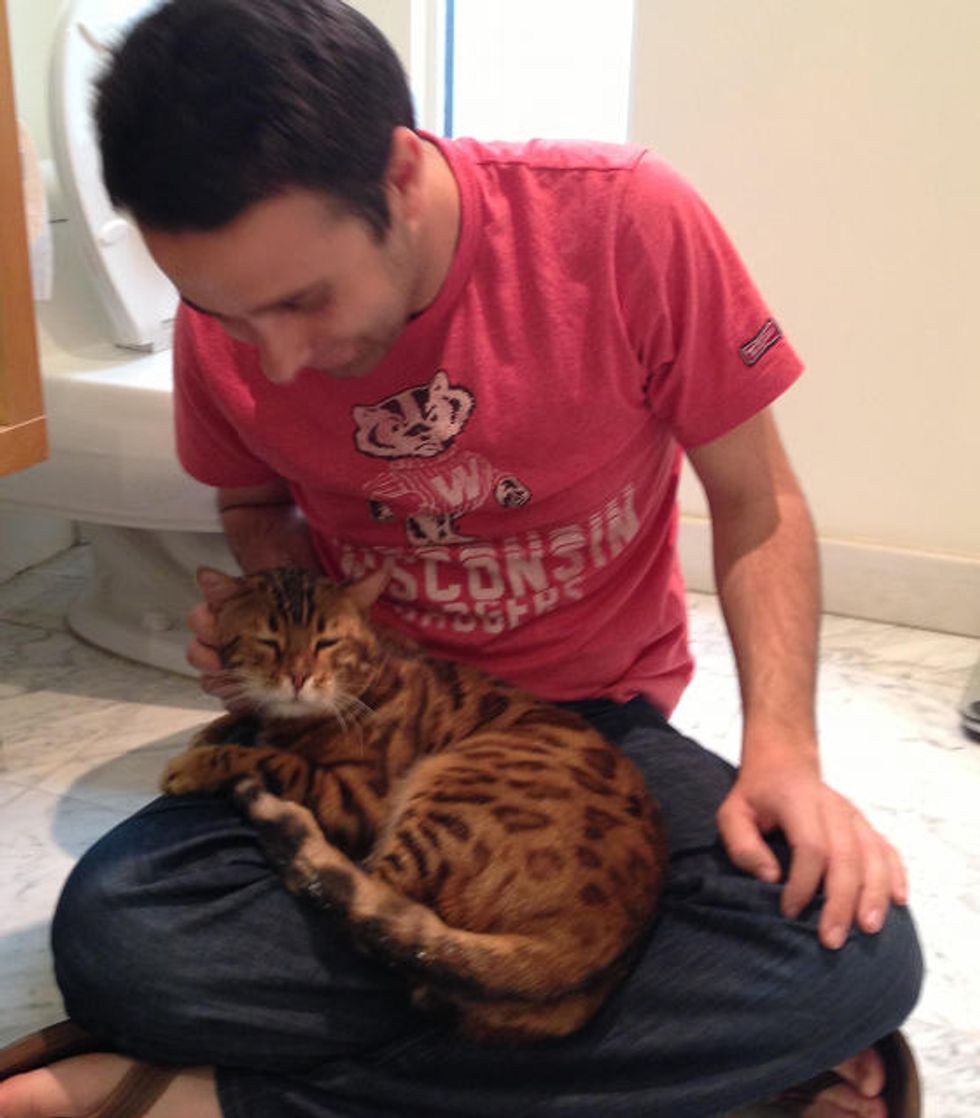 Story via reddit.