Rosemary the cat mama came to Purrfect Pals as a stray. She gave birth to her kittens on October 5th. Estimated about two years old, Rosemary is doing a great job nursing and caring for her kittens. "The two orange boys are Basil & Mace. The buff boy is Sage. The B&W girl is Pepper."
John, a volunteer from the shelter has set up a kitty cam for the furry family so the world can enjoy anything from kittens playing to snoozing, waking up for a second and then snoozing again. They are in the foster care of Purrfect Pals, a no-kill shelter based in Arlington, Washington. Watch their kitty cam.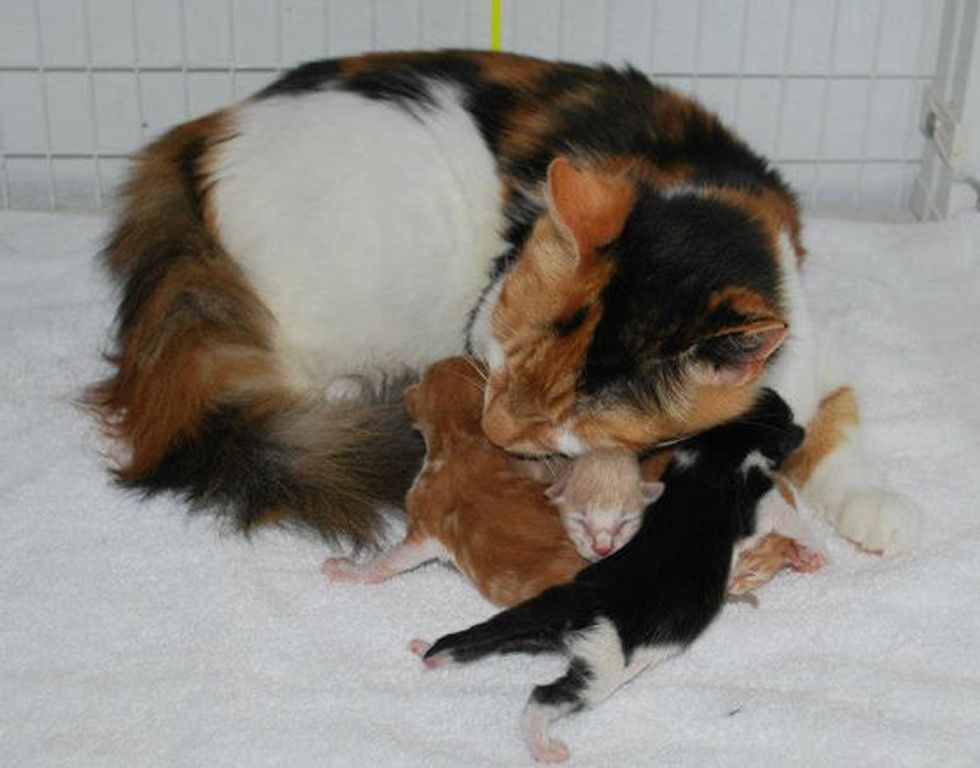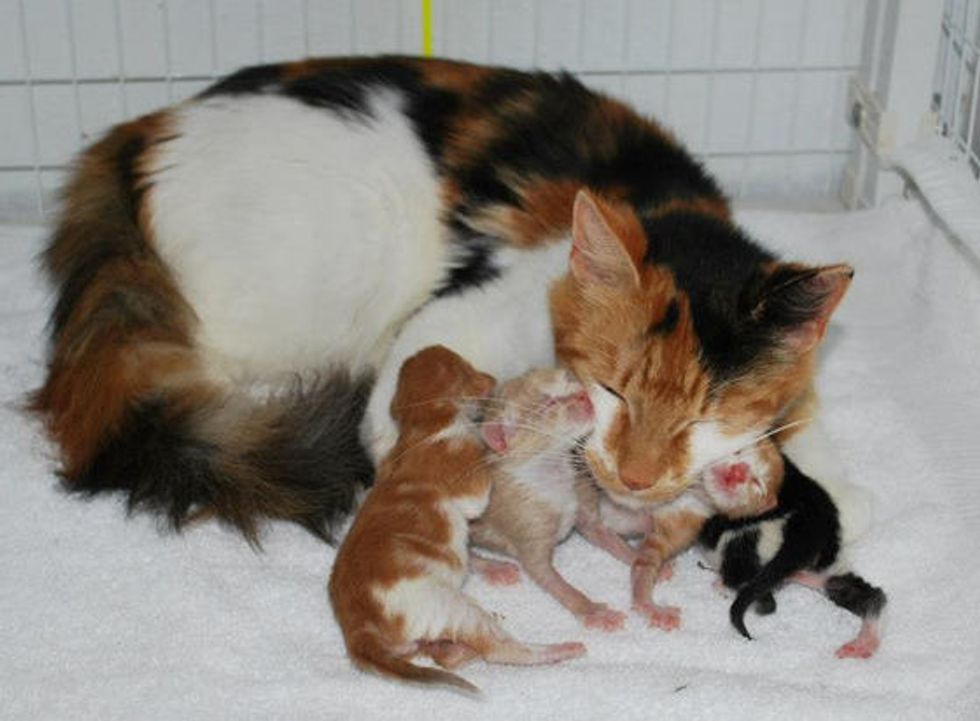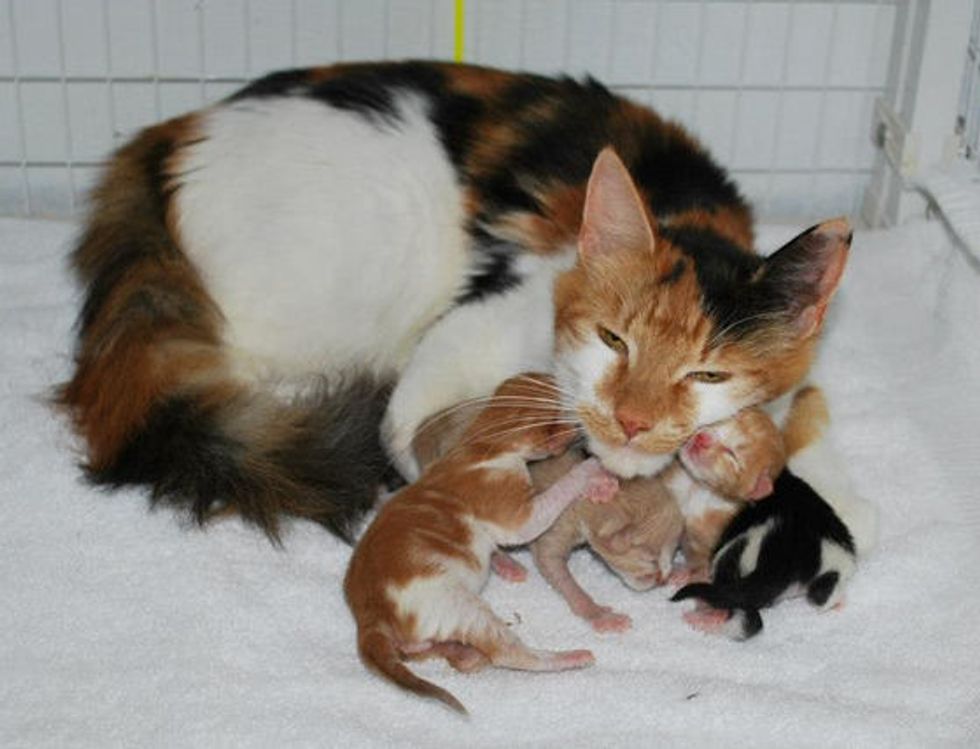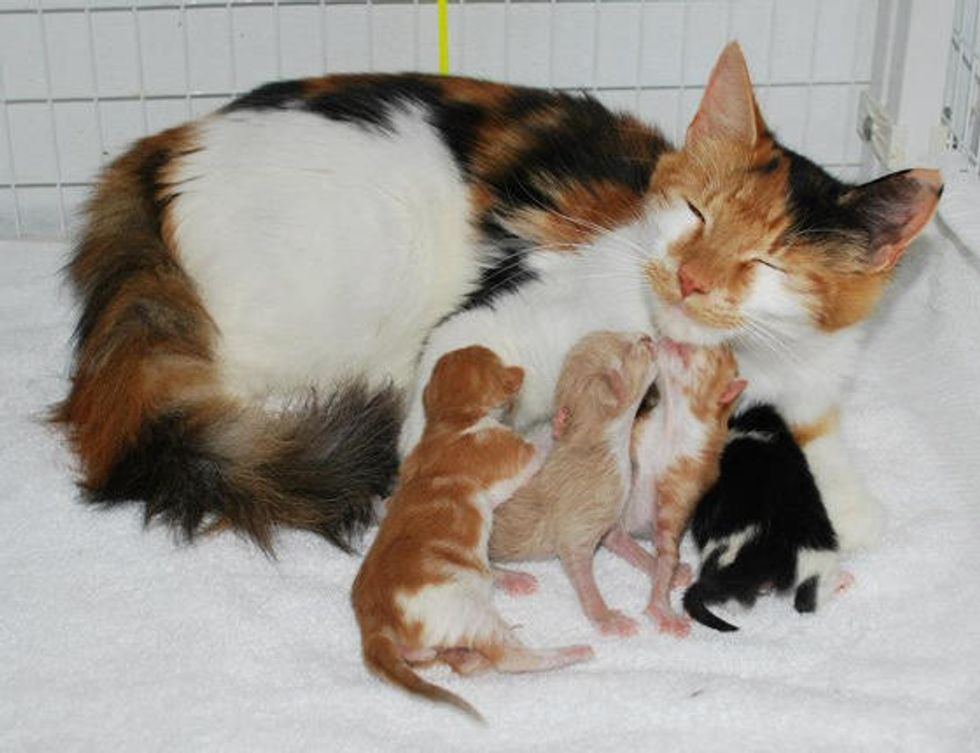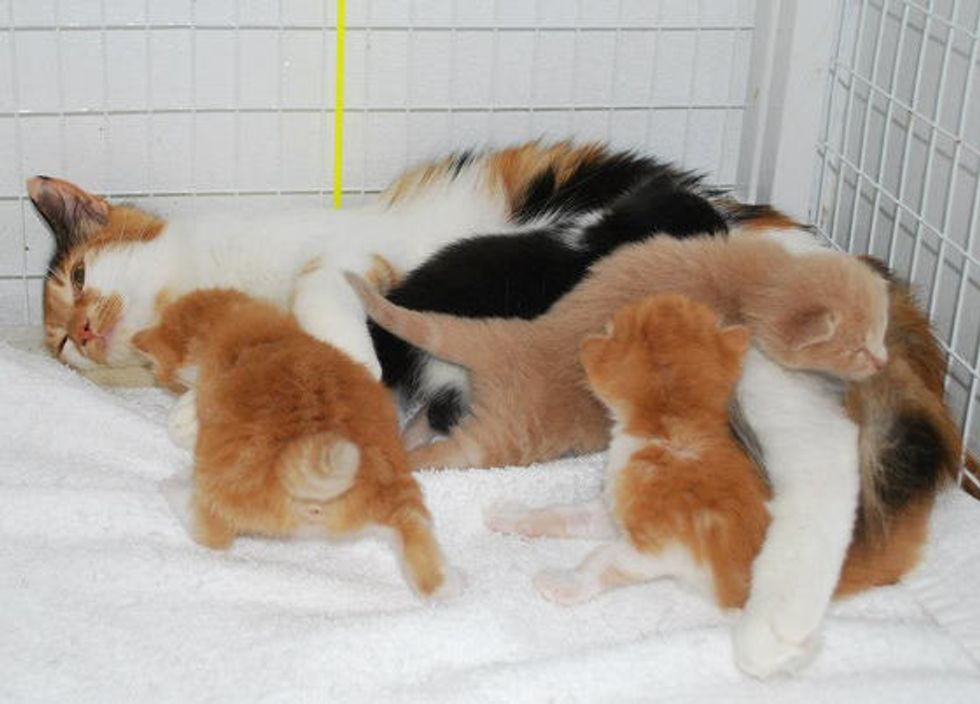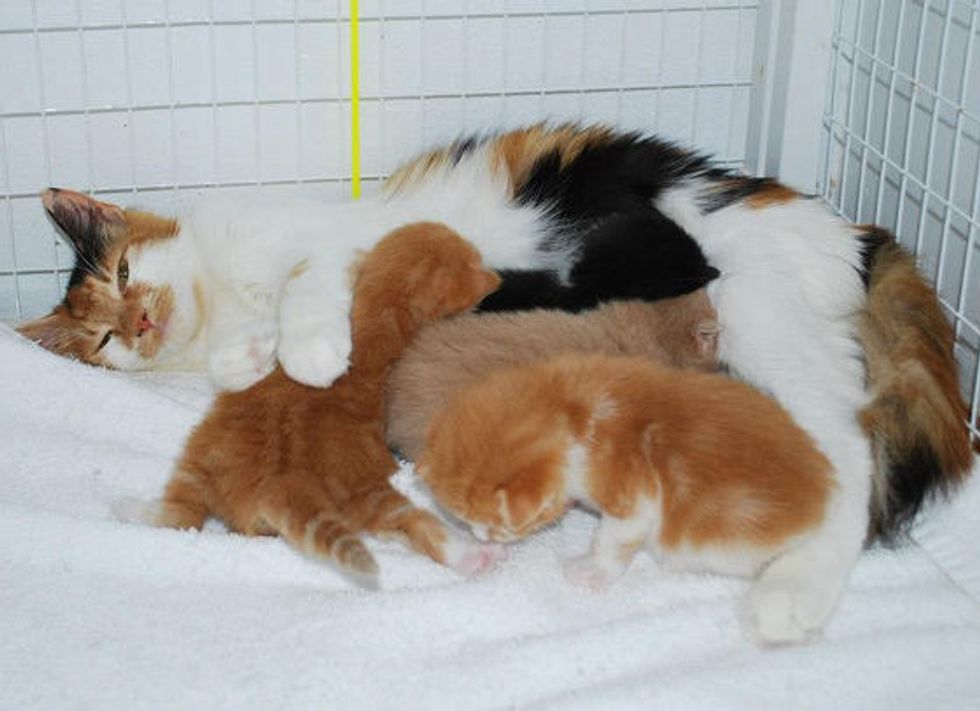 Photos by The Critter Room.