Baba the cat has a special hobby. He likes watching a live feed of golden retriever puppies on the computer.
"He fell asleep like that, too! After watching for several minutes he just dozed off. It was the best thing I've ever seen," said mseling via reddit.
When Baba needs a break from the puppy live show, he'd tune in to watch the tropical fish which is only able to keep his attention for a minute. But with the puppies, "he wouldn't take his eyes off them. Now we must get a puppy. It's clearly what he wants."
Baba watching a live feed of golden retrievers - his favorite pastime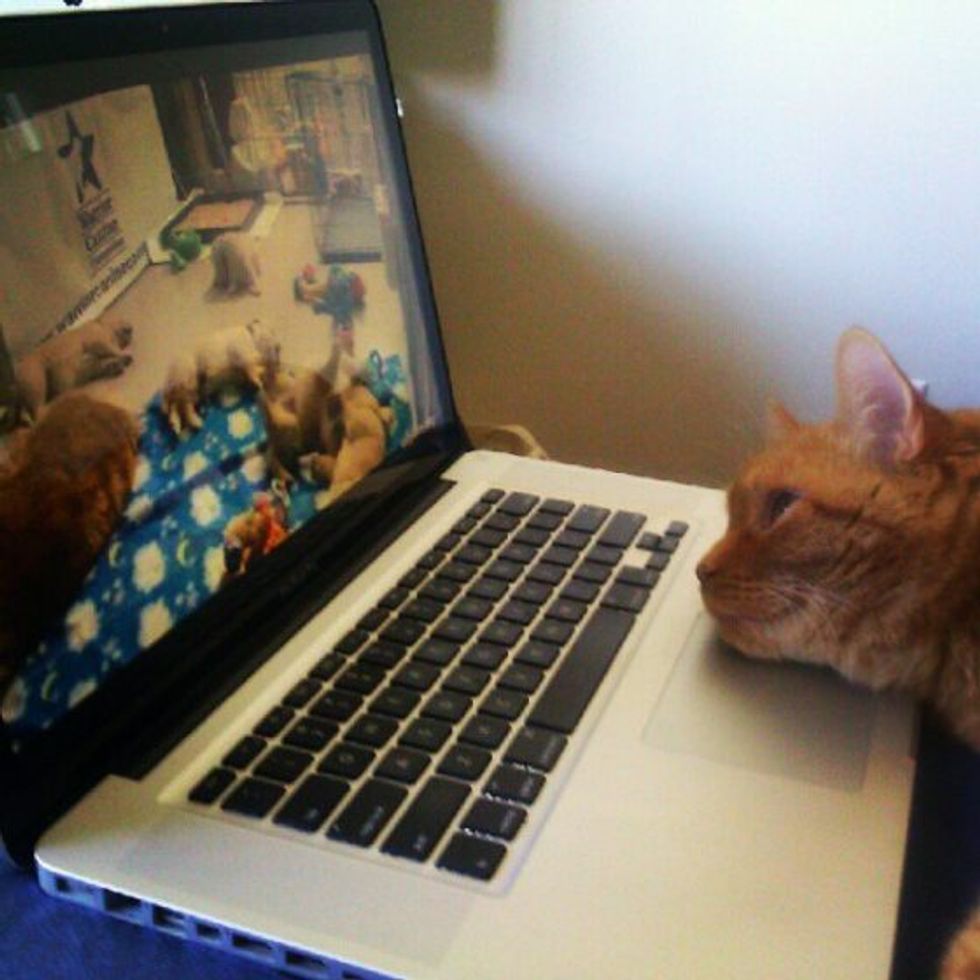 During break, he watches tropical fish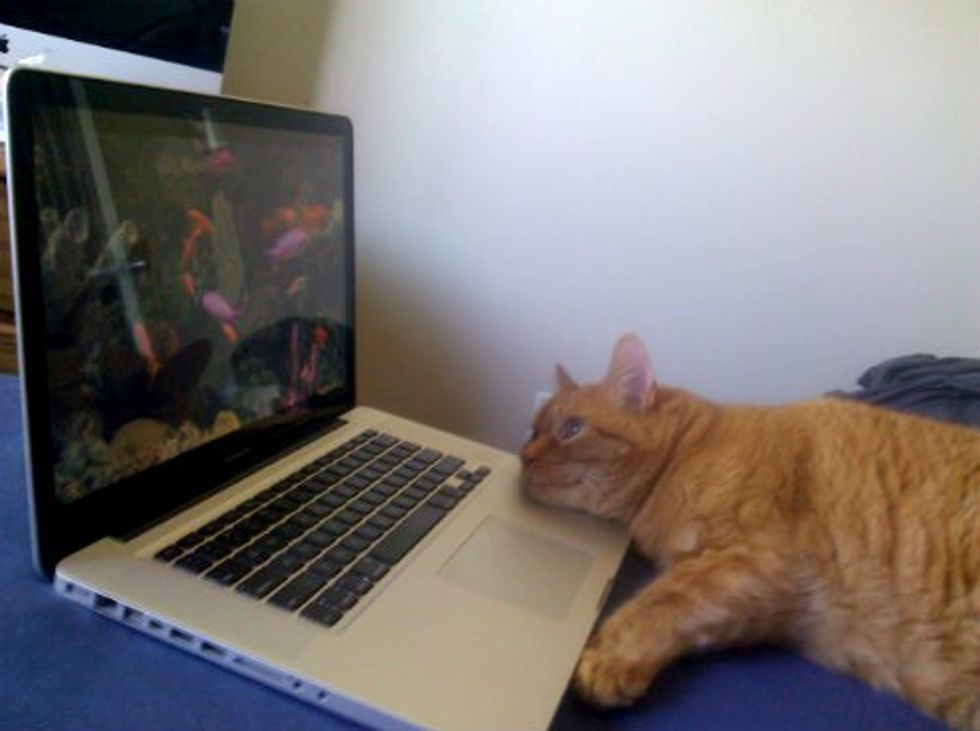 After a while, Baba falls asleep on the show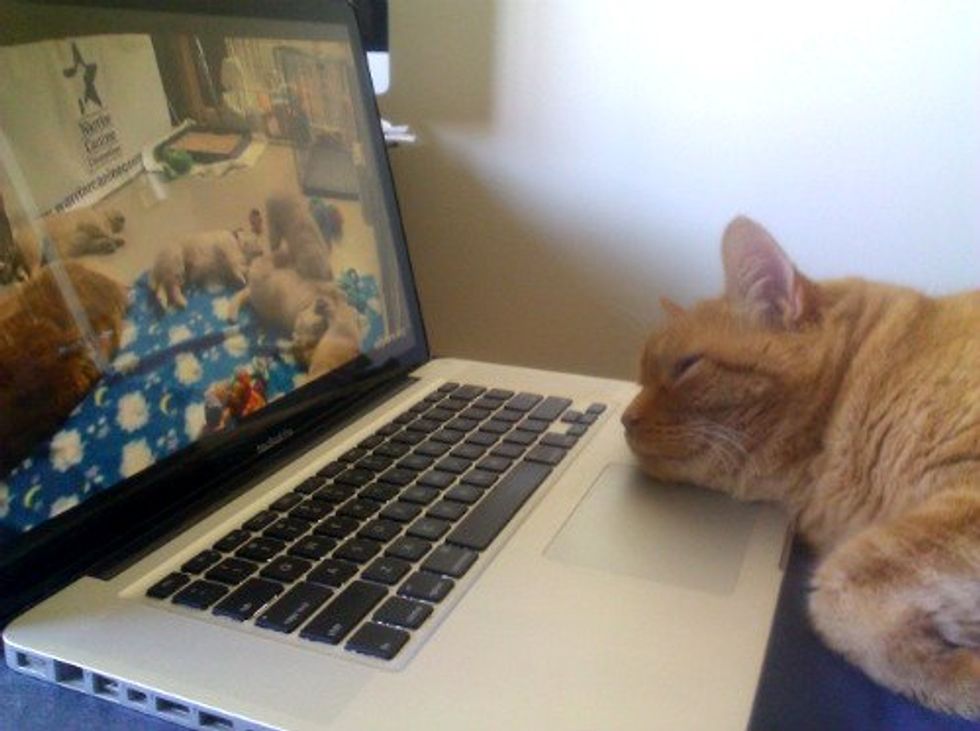 Photos by mseling via reddit.