Millie the Bengal cat was found wandering in the aisles in a toy factory. The factory workers spotted him and thought he would be their purrfect security guard for their top selling toys.
Her "excellent climbing abilities and loud purr made her" the perfect candidate. According to Bendai's warehouse via Metro, "with the appointment of Millie the security cat, our toys are now very well protected."
Millie has a personality like a canine, agility of a feline and keen awareness of her surroundings. She is a purrfect crime stopper at the factory. In return, Millie gets a lot of cat food and fish from the factory and love from all the workers.
Millie is world's first feline security cat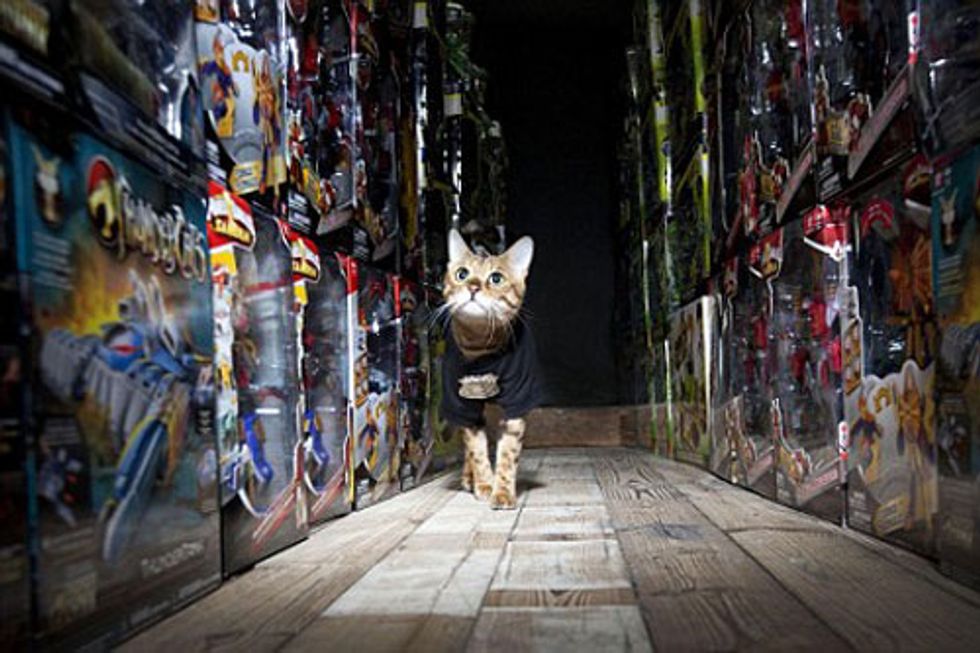 She guards some of the best-selling toys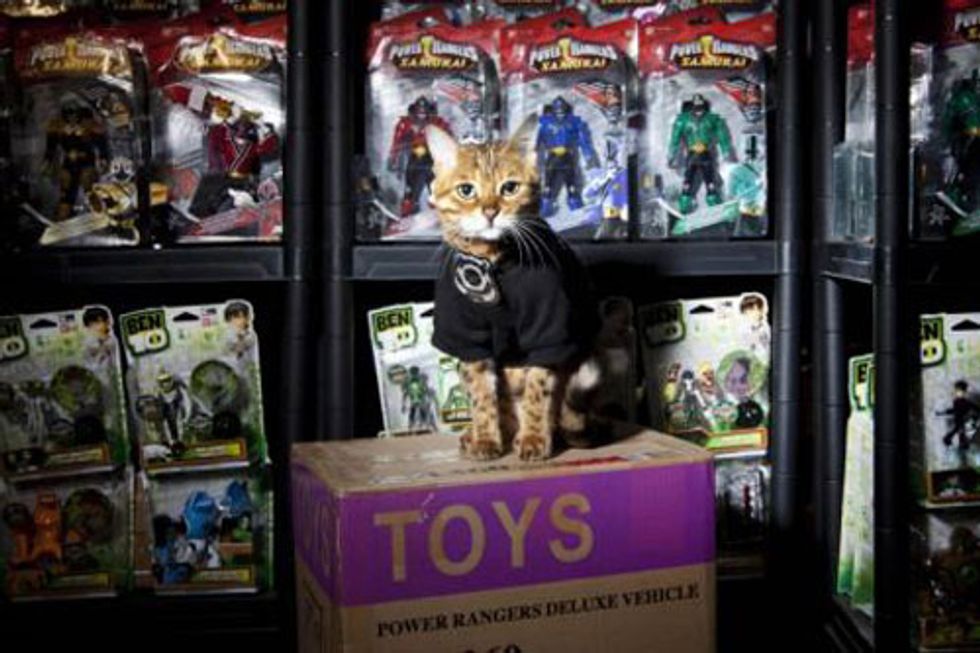 on patrol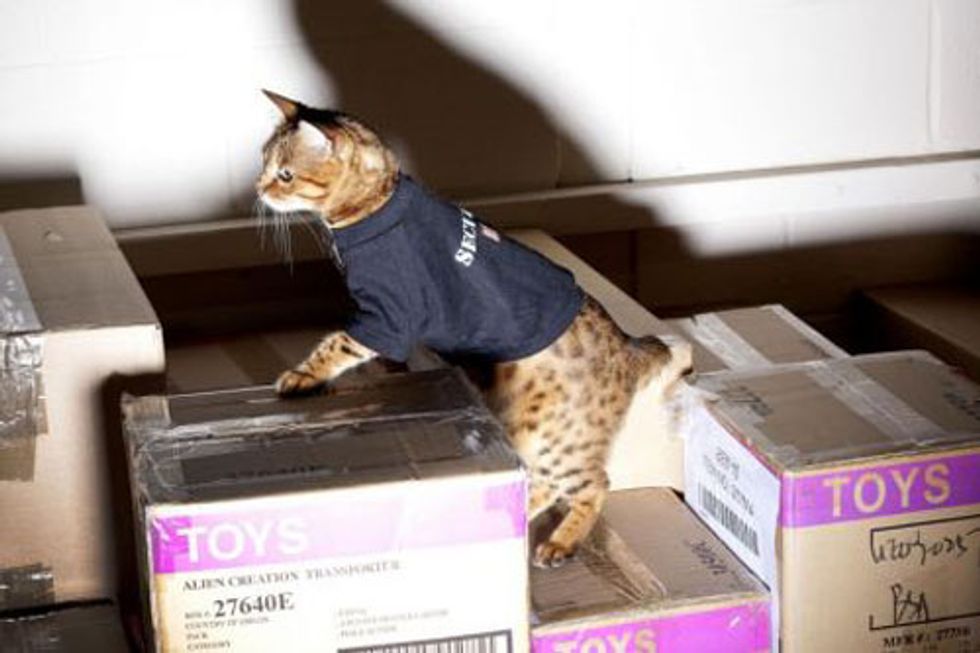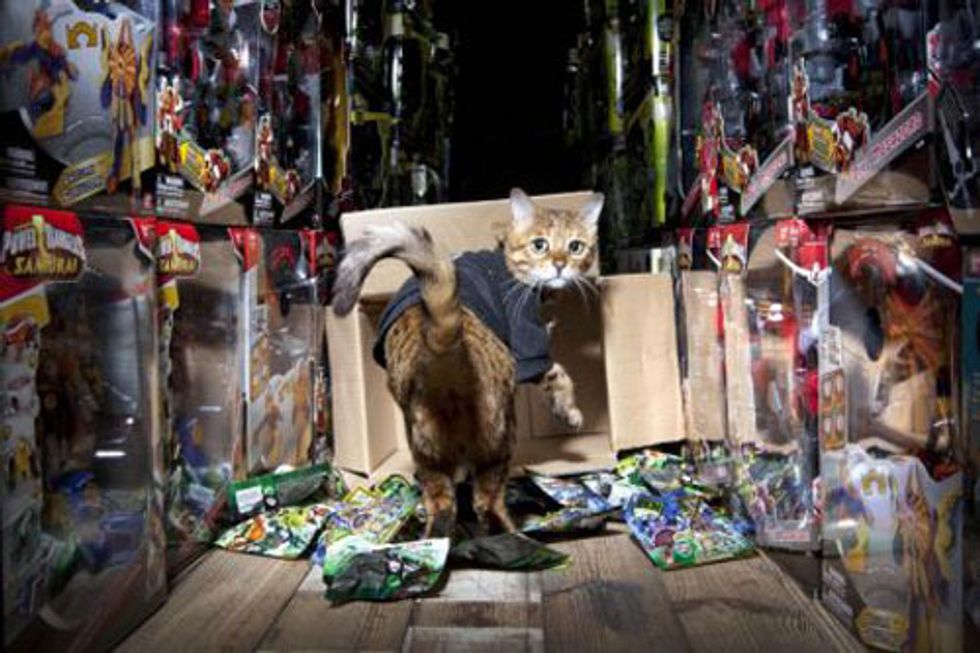 Source via Metro.