Kally the Calico cat was found in the wreckage of homes destroyed by the massive tornado that hit Moore, Okla. Her rescuer wrapped her up with her shirt to keep her warm.
After the tornado, Kally's family posted a search ad on the OKC Lost Pets website, hoping to find their beloved cat. The next day, people started responding to the post with a link to a photo of a Calico cat that was just rescued by a kind person. It was Kally who was found alive.
"...this little girl was taken to the vet just in time. She wouldn't have made it much longer with her liver in the shape it was," said Shannyn P via Moore Oklahoma Tornado Recovery.
"Truly a blessing to know there are so many wonderful people out there ready to drop everything at a moment's notice to help those in need, two and four legged," she added.
Kally saved by the kind person who found her and has reunited with her family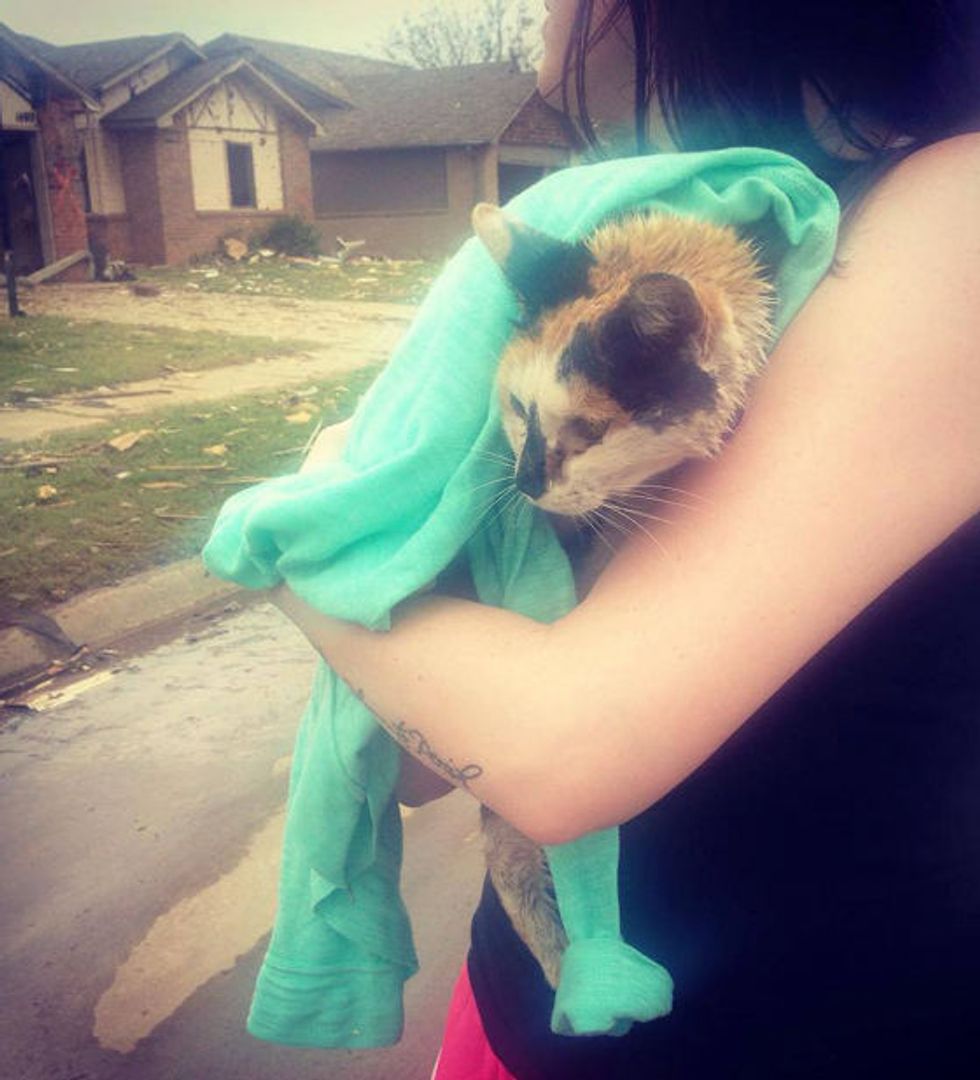 Photo via Moore Oklahoma Tornado Recovery