Sputnik was born at her foster home along with her brother Hubble the tabby. She is only 3 weeks old to date. The little one just opened her eyes not too long ago. Already she's been exploring around house with Hubble. Mark and Jill, volunteers from Fredericton SPCA (Canada) are helping their mother Agatha look after the little fuzzy balls, making sure they are growing into healthy and happy kitties.
Sputnik and Hubble will be ready for adoption when they weigh enough. Sputnik and Hubble have been adopted to their forever homes.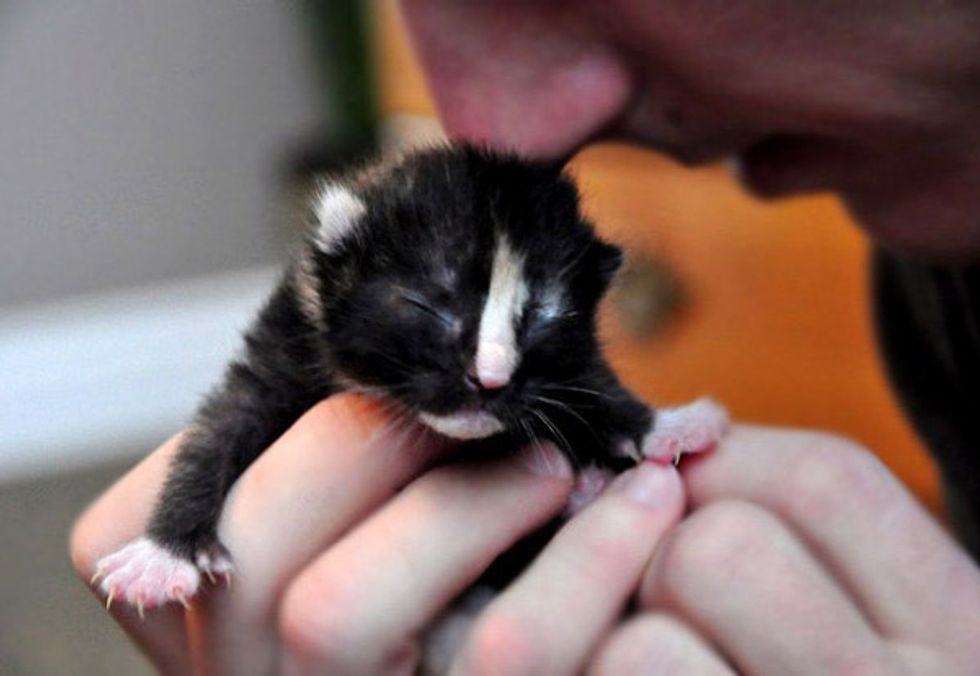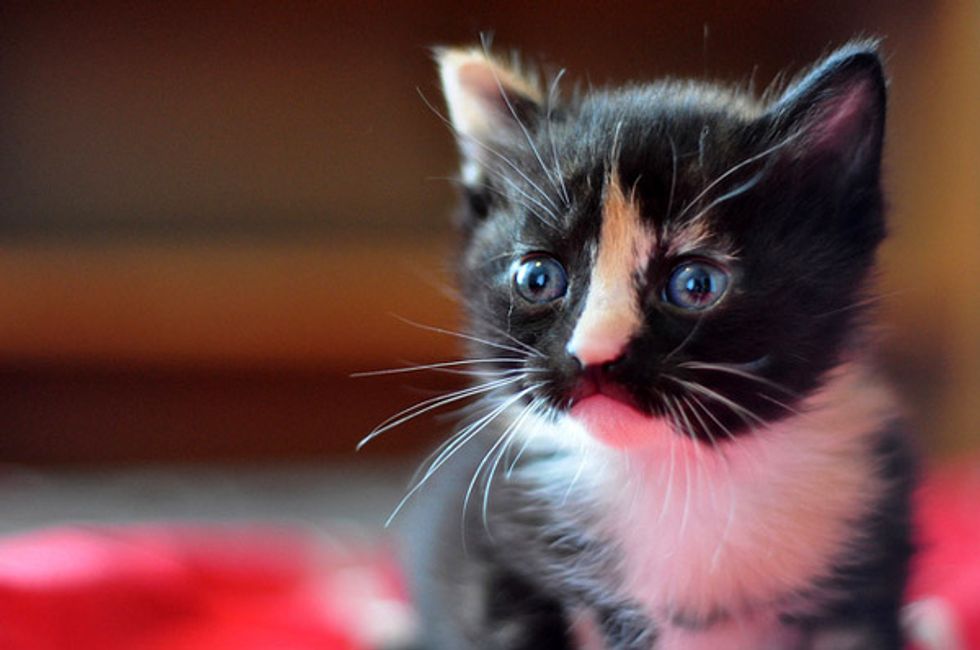 Photos courtesy of Jill Hudgins (flickr: jillhudgins).