A cat named Camber has a penchant for boats. He lives on a house boat with his owners in Australia. Whenever they are about to sail off, Camber gets up and helps his human dad with the prep work.
"My aunt's picture of 'her men working on the new sail.' This is their second houseboat cat, it seems to work well for them," said Artemisian11 via reddit.
Camber and his human dad working on the new sail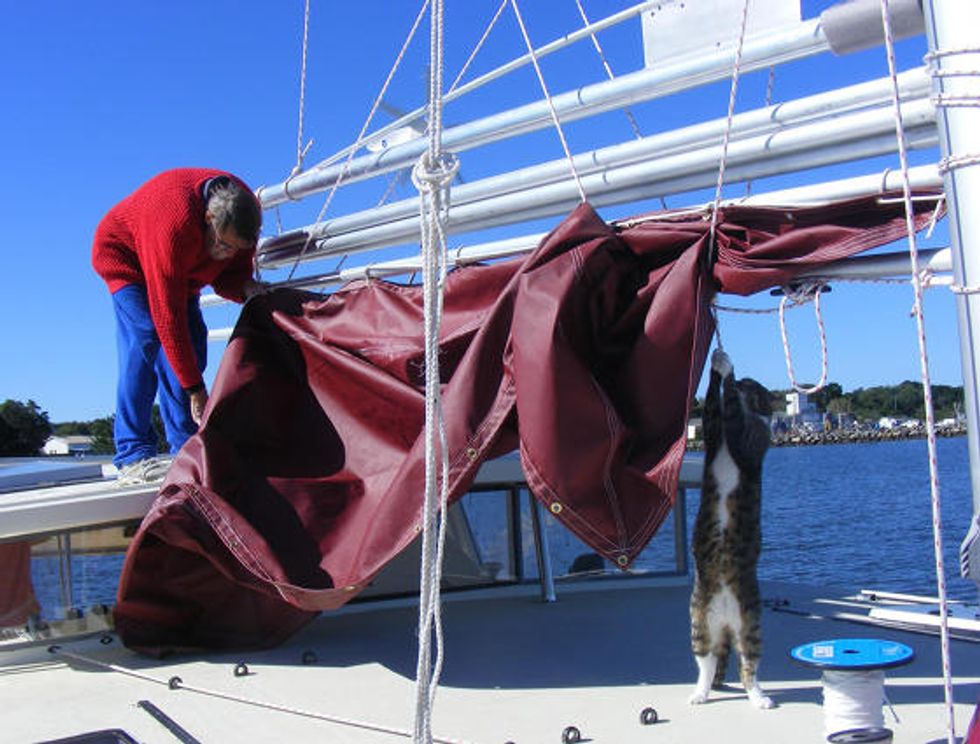 He's fond of the boat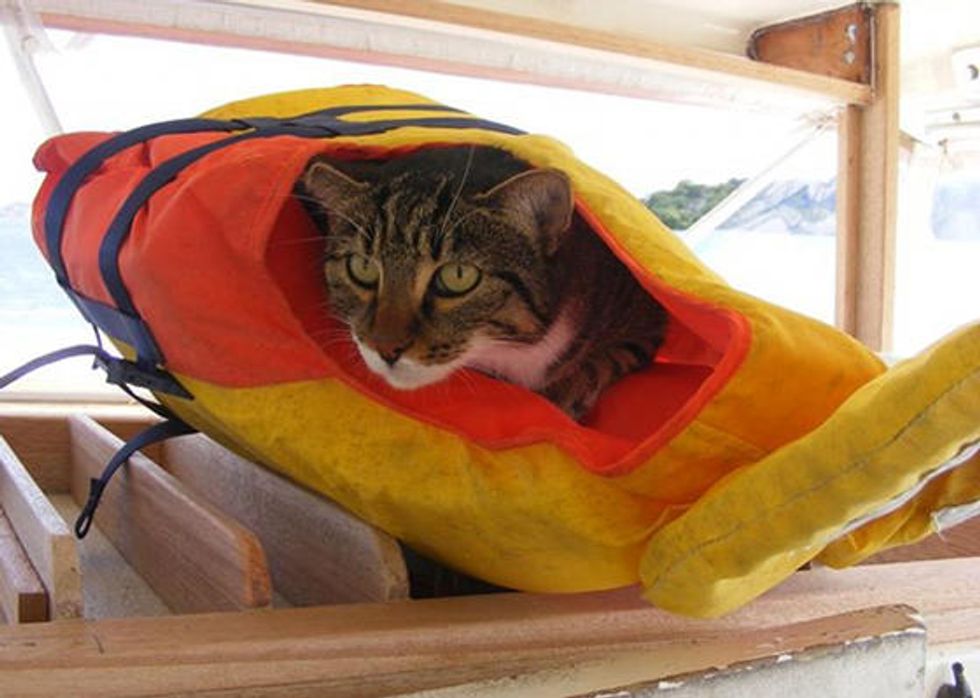 Source: reddit.