A Siamese mix mama cat named Nessie took in two premature puppies this week at the Brevard SPCA. "She really loves them and takes great care of them," said Brevard SPCA.
These preemie babies were rejected by their mother dog and were in desperate need of a mother's care in order to survive. That's when Nessie stepped in and saved their lives. She has been nursing the pups along with her own four kittens ever since.
Nessie is a great mother and works very hard for all her babies. The little puppies now are in good 'paws.'
A Siamese mama cat, Nessie, took in 2 preemie puppies, nursing and caring for them like her own.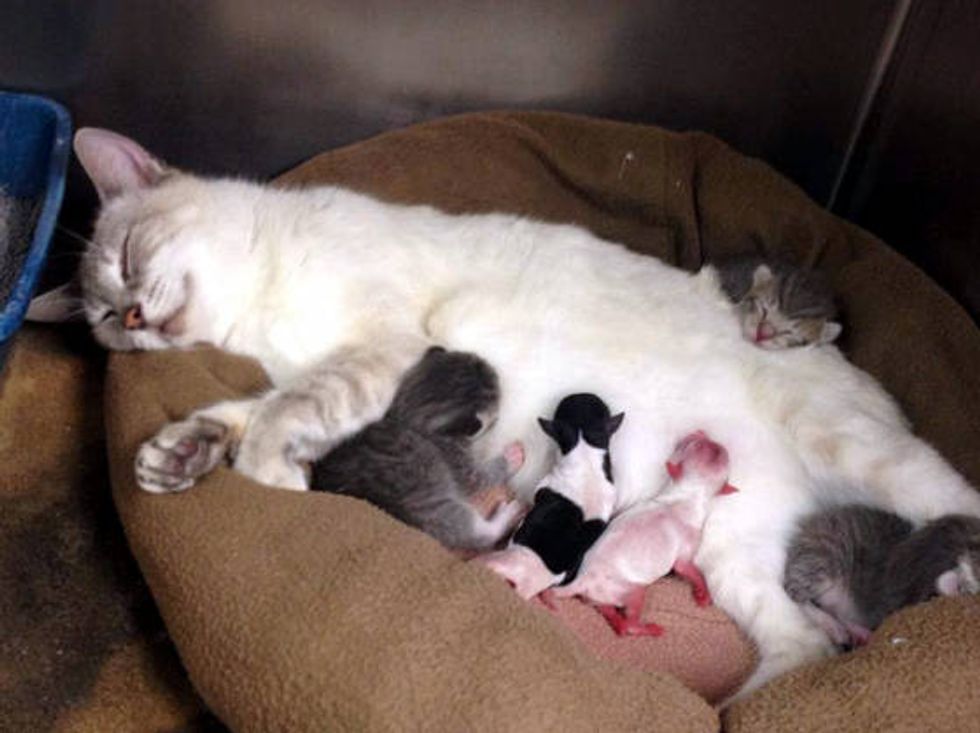 The little baby pups were rejected by their mother dog and wouldn't have survived without a mother's care. They introduced them to Nessie who became their new mom.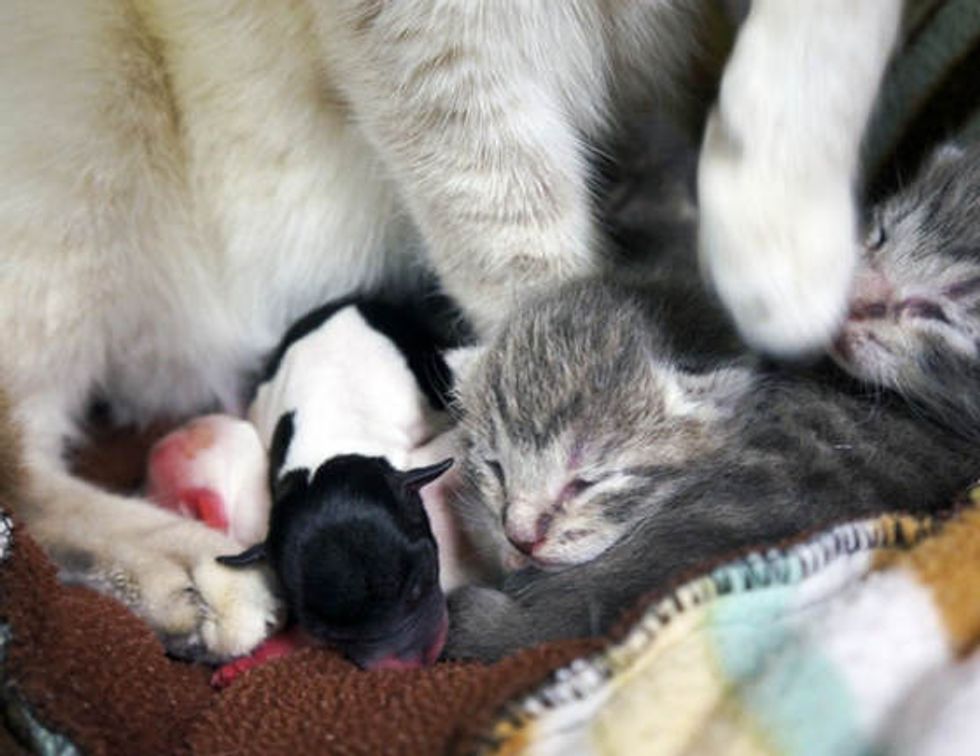 Florida Today reported on the story [Video]: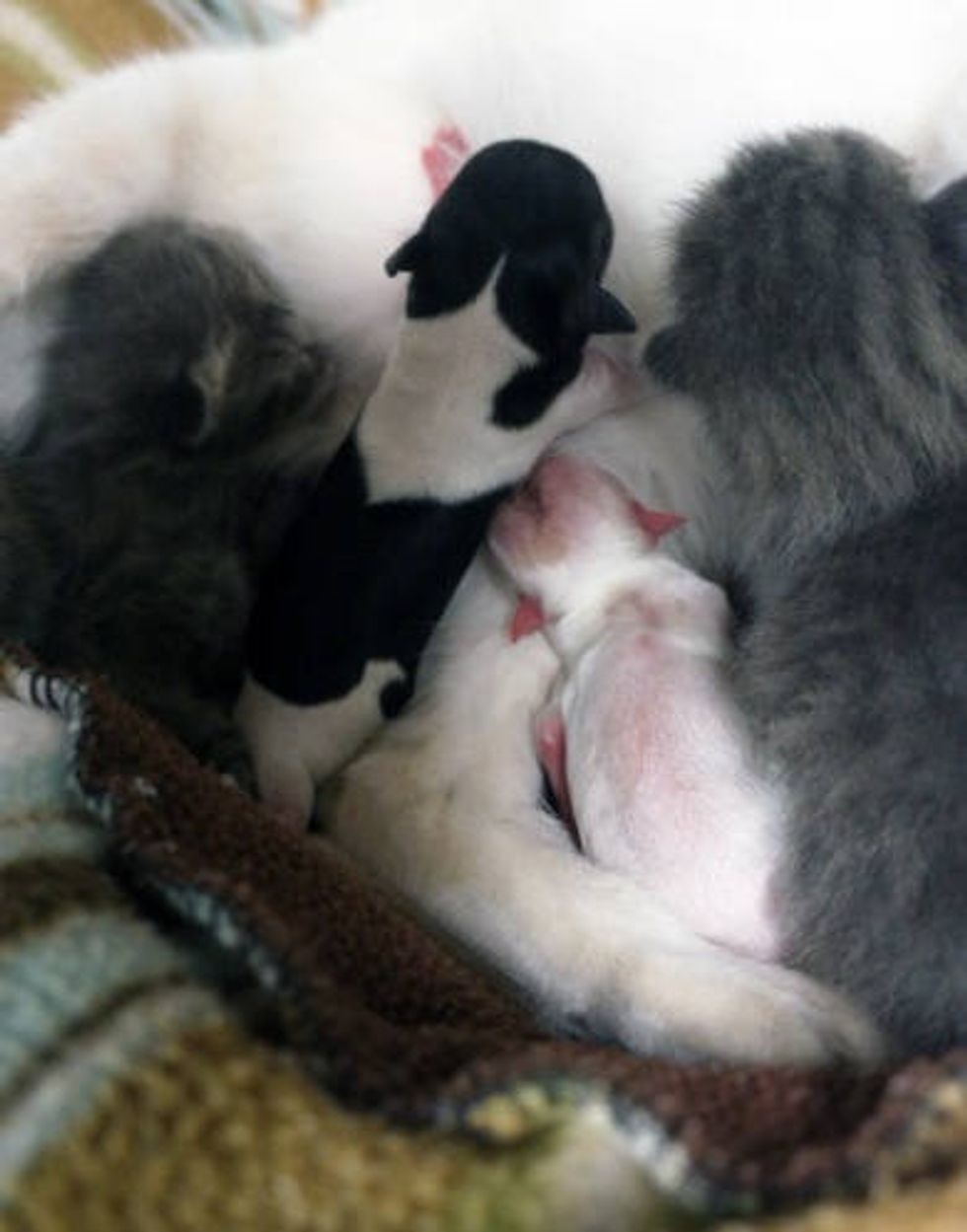 Nessie works hard to make sure all her babies are well taken care of.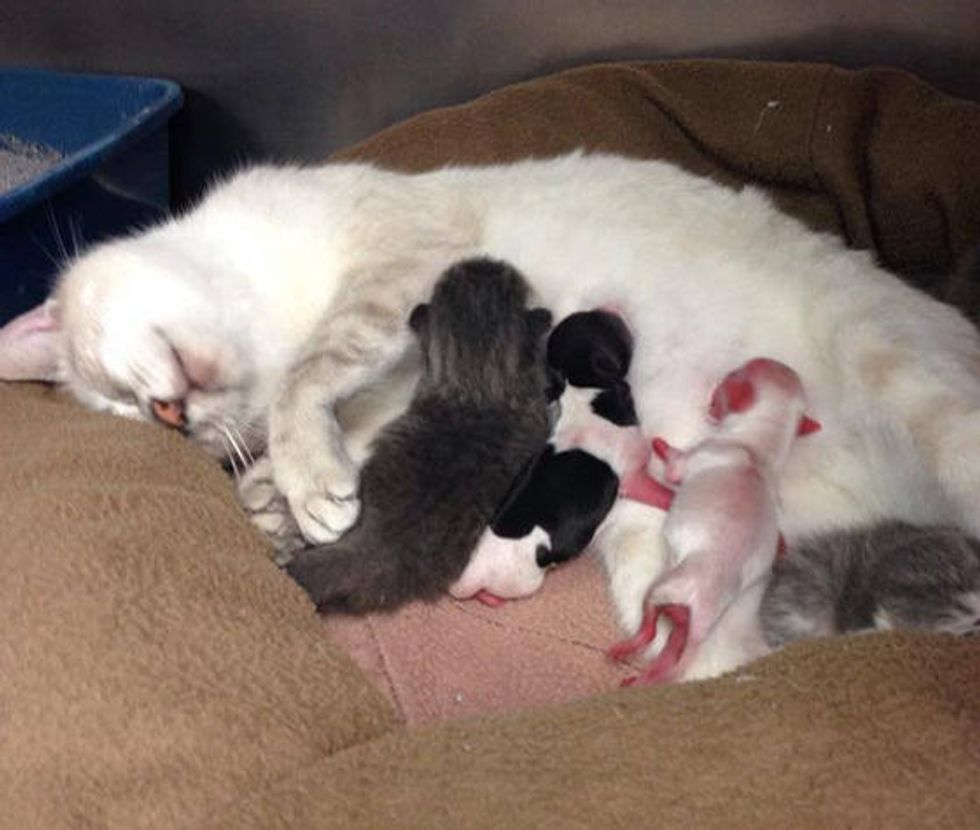 She loves them, kittens or pups. They are all her babies.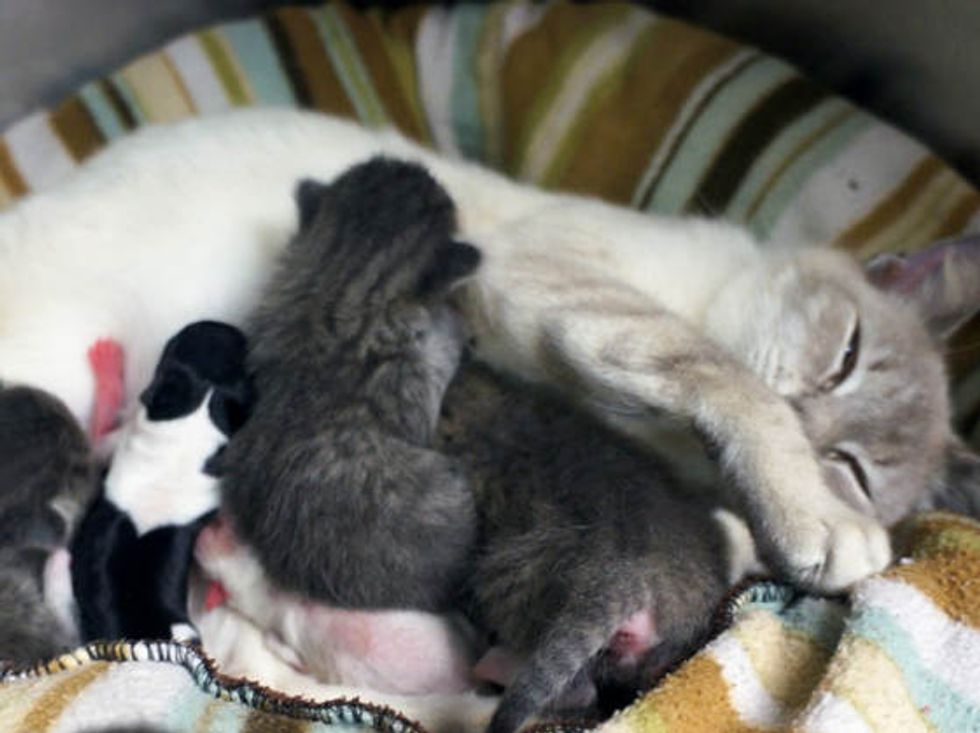 Watch video of Nessie and her babies:
Photos by SPCA of Brevard. Follow them on Facebook.