A ginger cat decided to help a Portland police officer look for clues by standing on her shoulders during a burglary investigation.
The resident tabby cat wanted to be part of the investigation when Officer Sarah Kerwin searched the ransacked home.
While Kervin was looking for clues that might lead to the suspect of the burglary, she noted broken glass on the floors of the basement and a bathroom, so she picked up the cat to make sure he didn't step in the glass.
The cat was happy to be on Kerwin's shoulders and stayed there the entire time during the search.
Though the officers didn't find the burglar, they got some feline help along the way.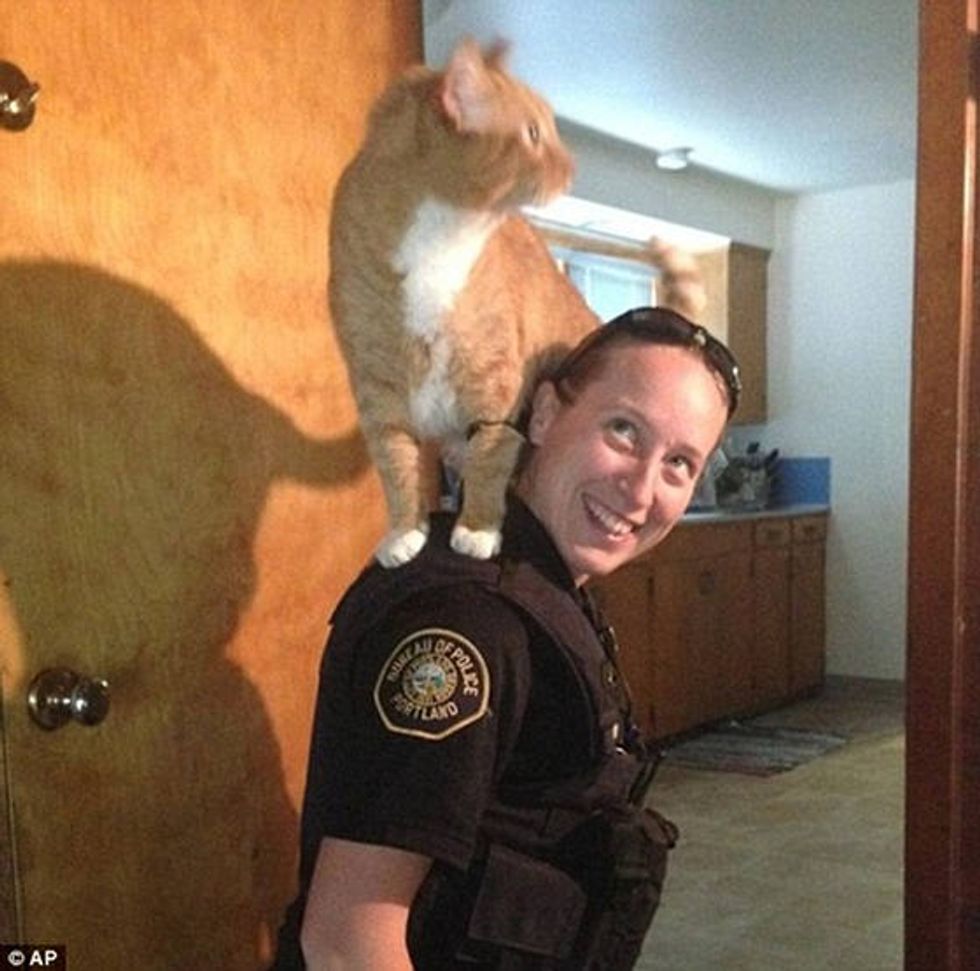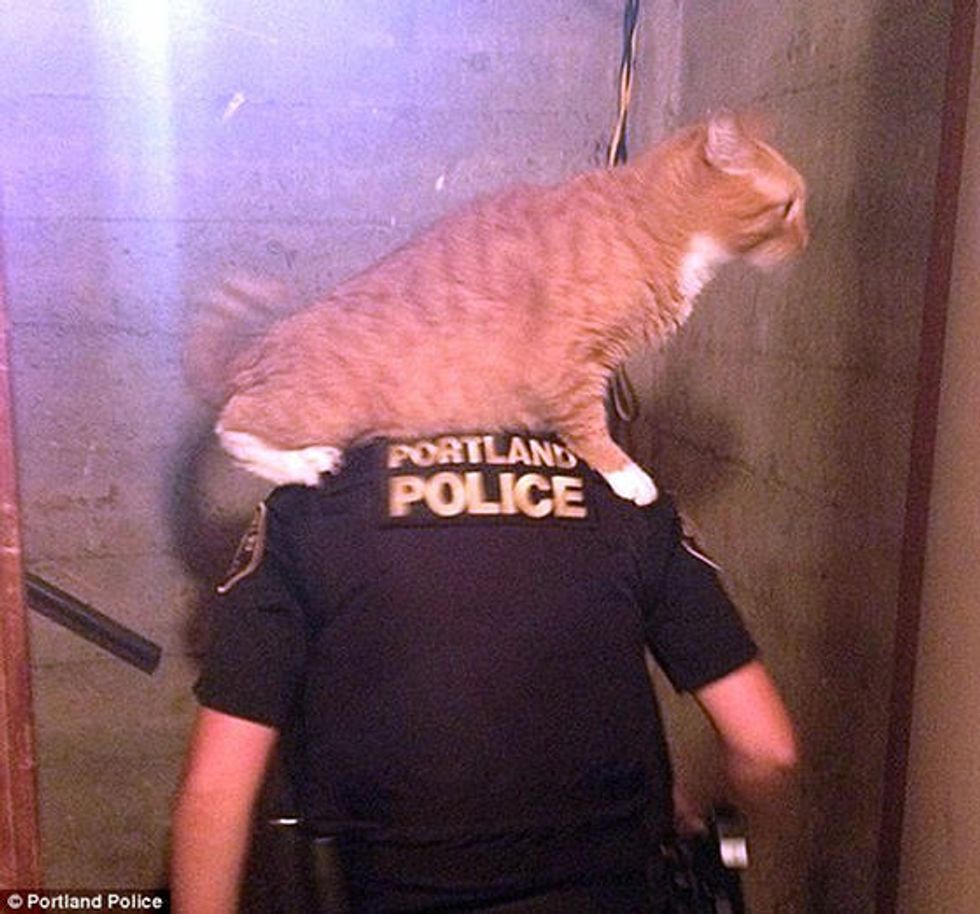 Source: Daily Mail & KATU.