A ginger mother cat , Sonya, took in a litter of prickly orphan critters. Four orphaned hedgehog babies found their new mom after they lost their own. The cat mama started nursing them alongside her own kitten when they were introduced to her. Her motherly instinct kicked in and she adopted them as her own.
The little hedgehogs not only have gained a new mom, but also a furry kitty brother. It is an unusual but very happy and adorable family.
Cat mama nursing her hedgehog babies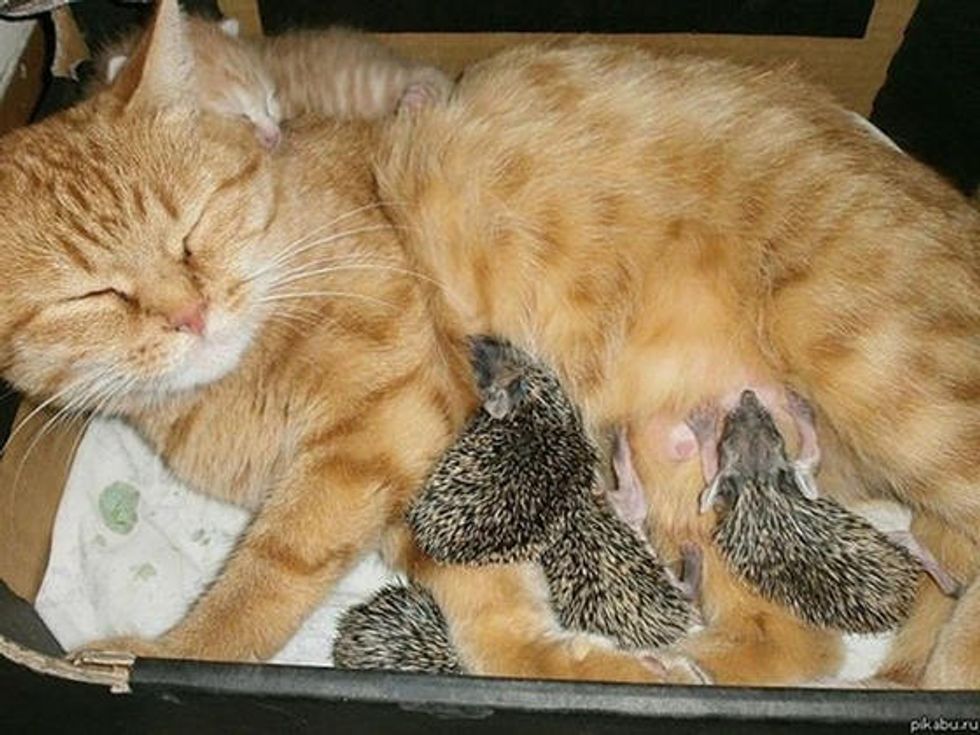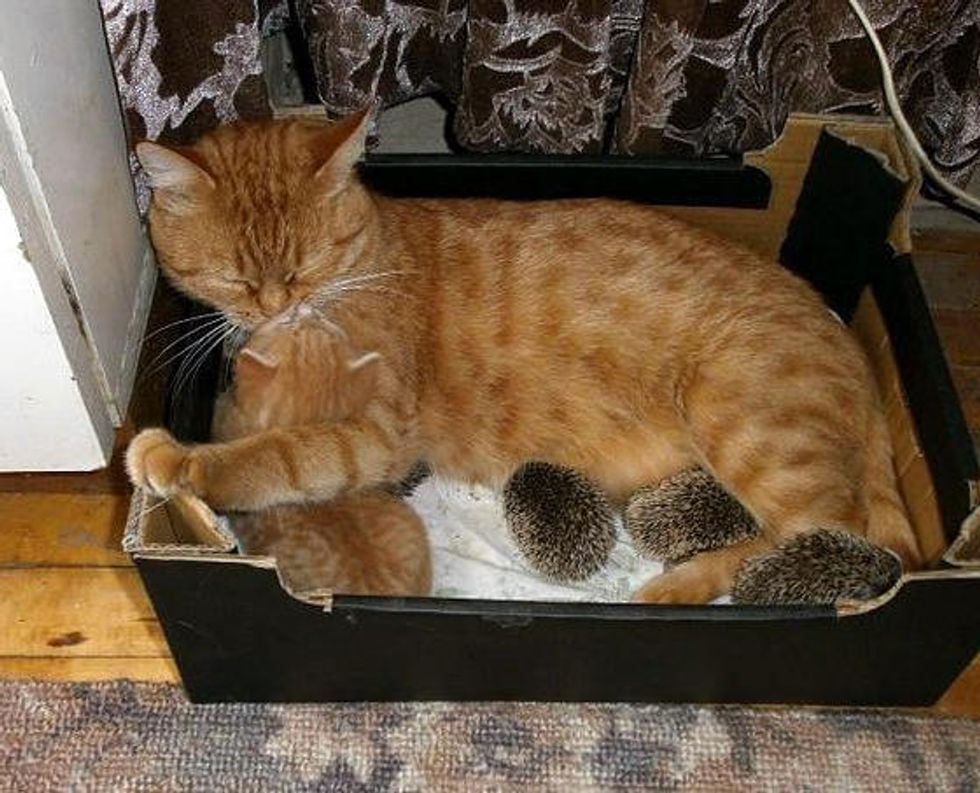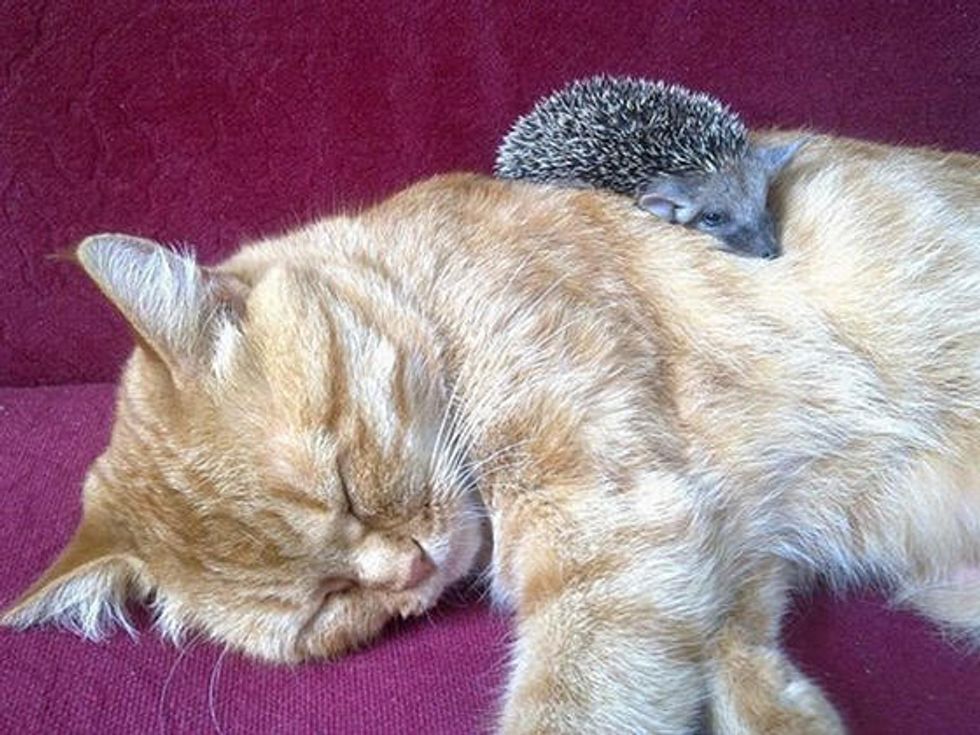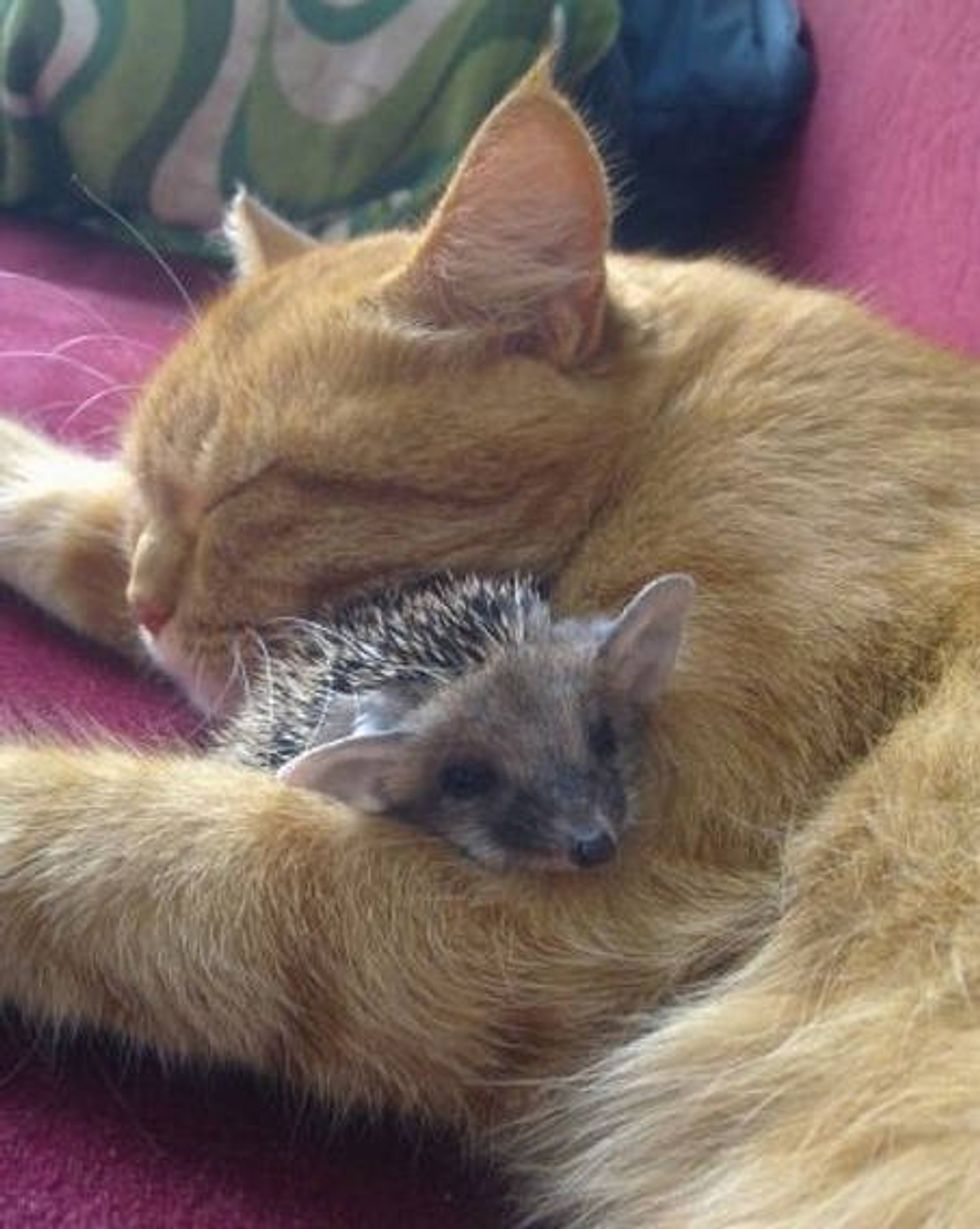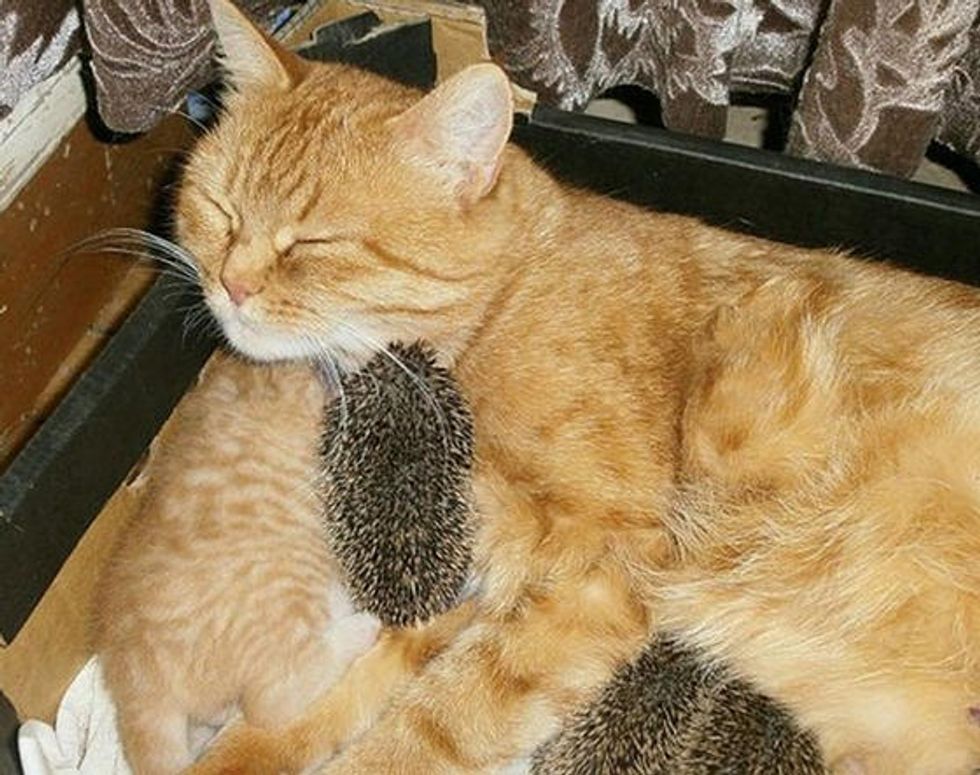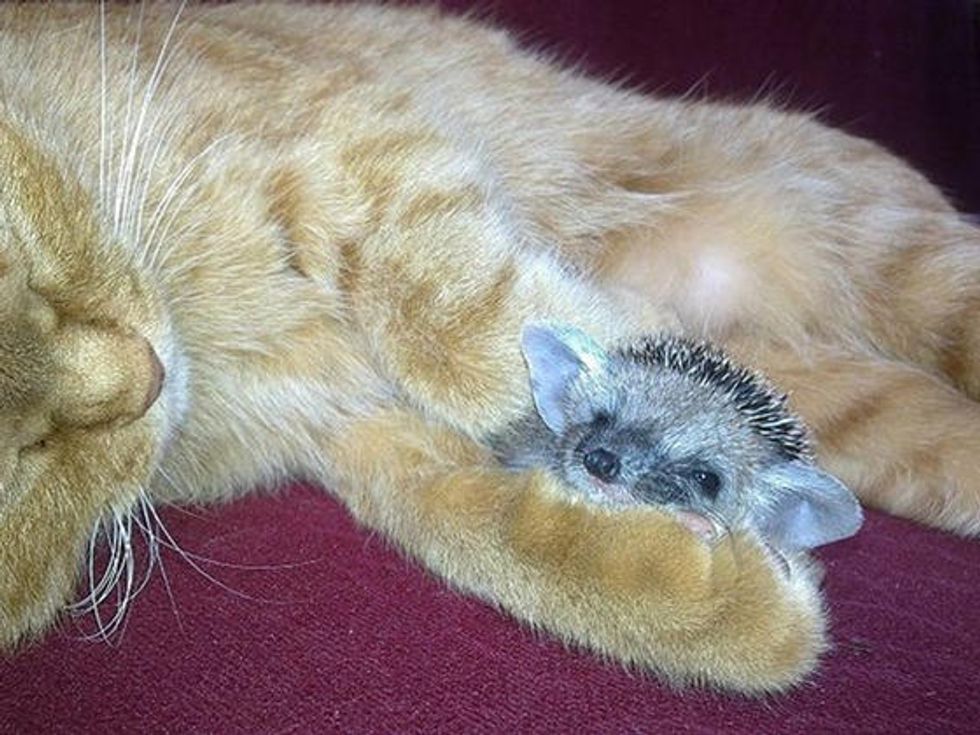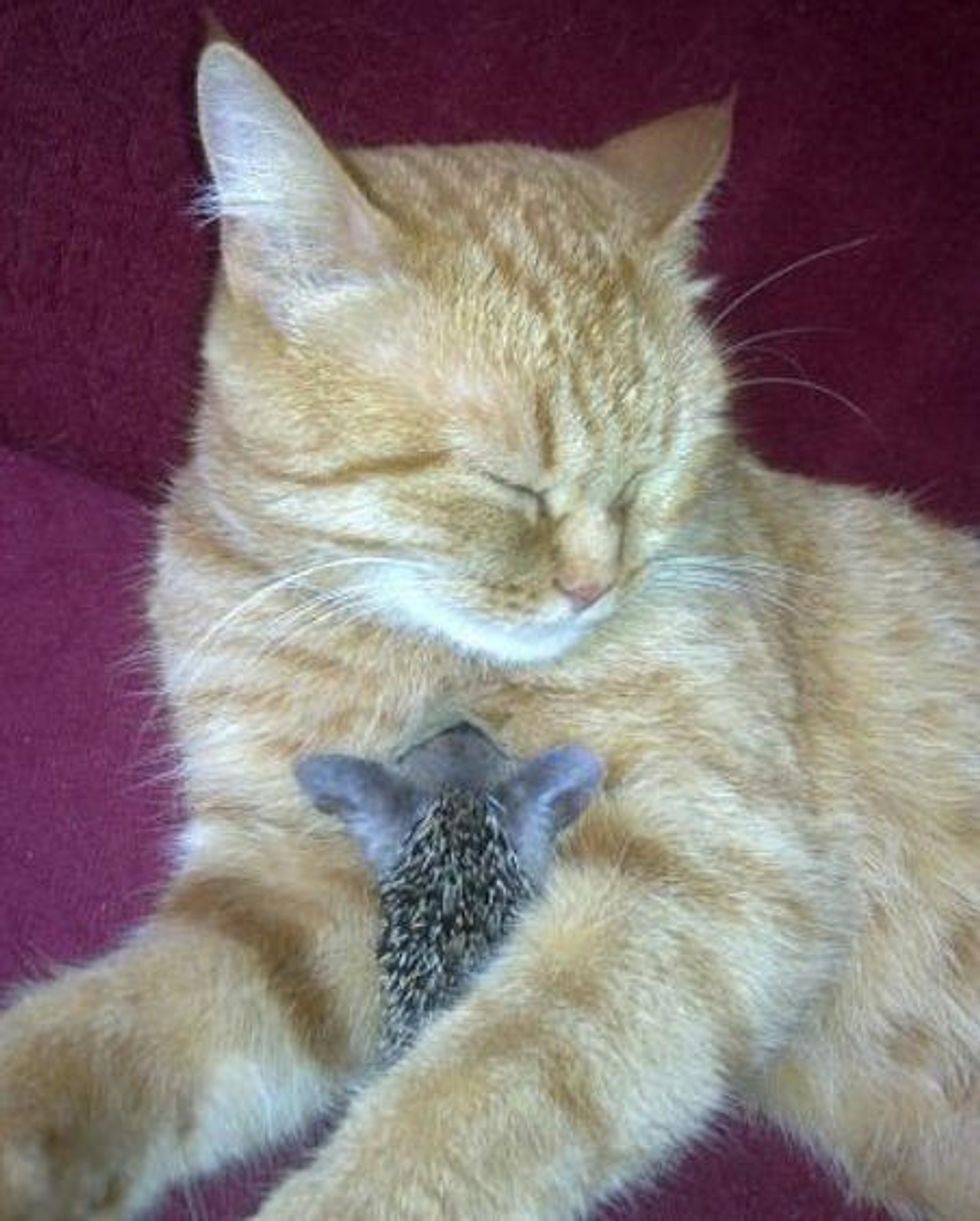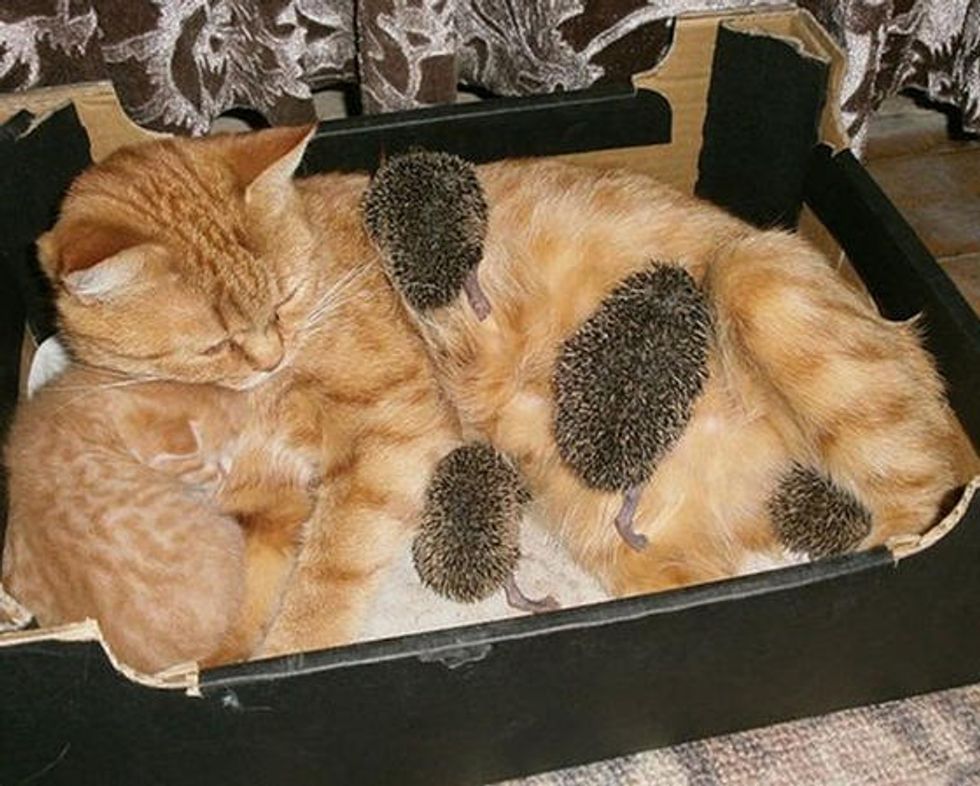 Source: White Wolf Pack via Cuteoverload.