A cat mama was brought to the vet to be euthanized because she was sick, but they couldn't do it.
They began treating her to help her get better, so she could be back with her kittens.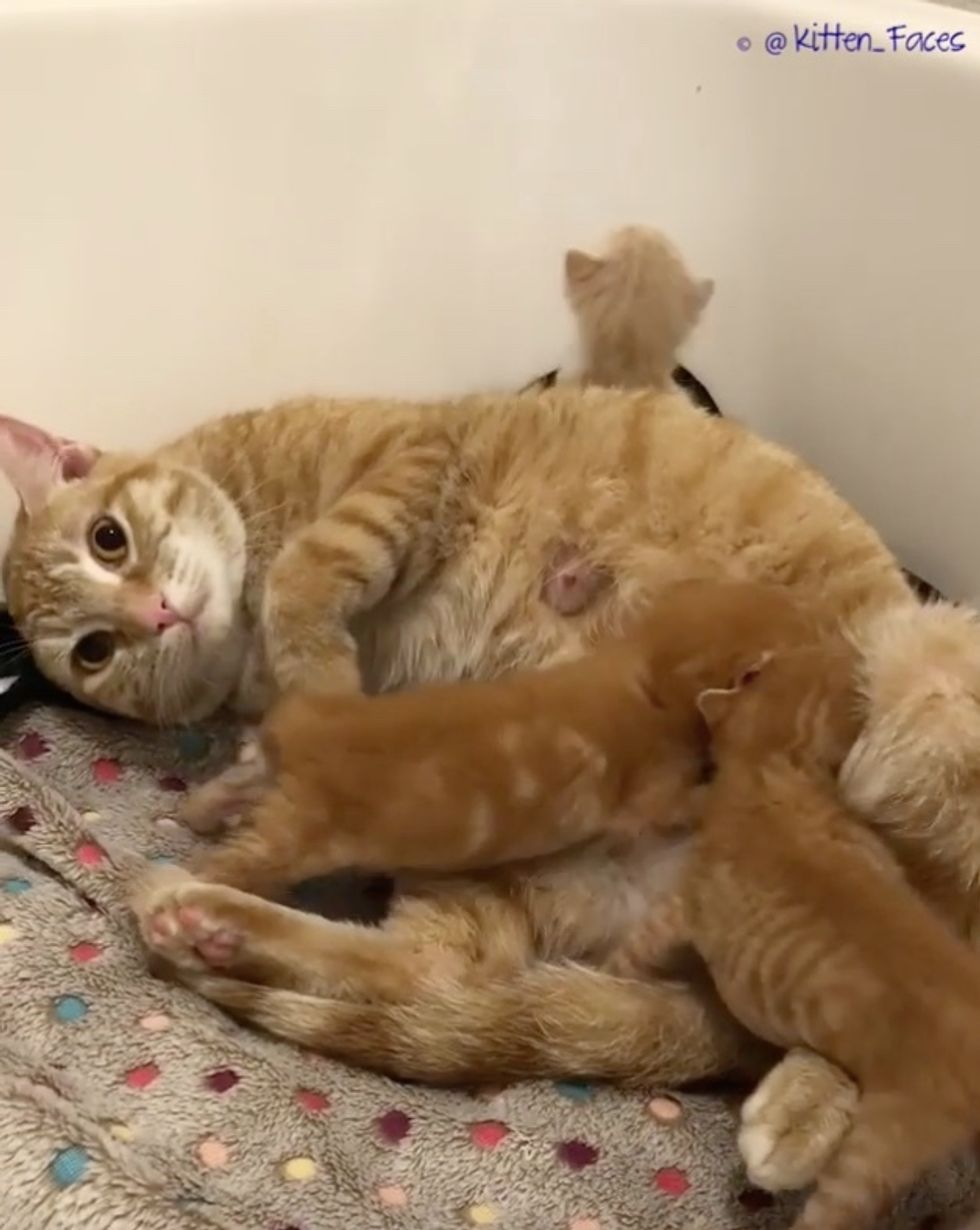 Barb @kitten_faces
A few weeks ago, the Allen county SPCA rescued a litter of 2-week-old kittens. Barb, an avid foster based in Fort Wayne, Indiana, took them in as they needed round-the-clock care and feedings.
Their mother cat Chi Chi was not with them. "She came from less than desirable living conditions. About a week after she delivered, she became gravely ill," Barb told Love Meow. "She supposedly suffered a blood clot that caused some paralysis, and the owner chose euthanasia."
The vet at Animal Care and Control decided to treat the cat instead, and soon the mama started to show improvement. They continued treating her toward full recovery.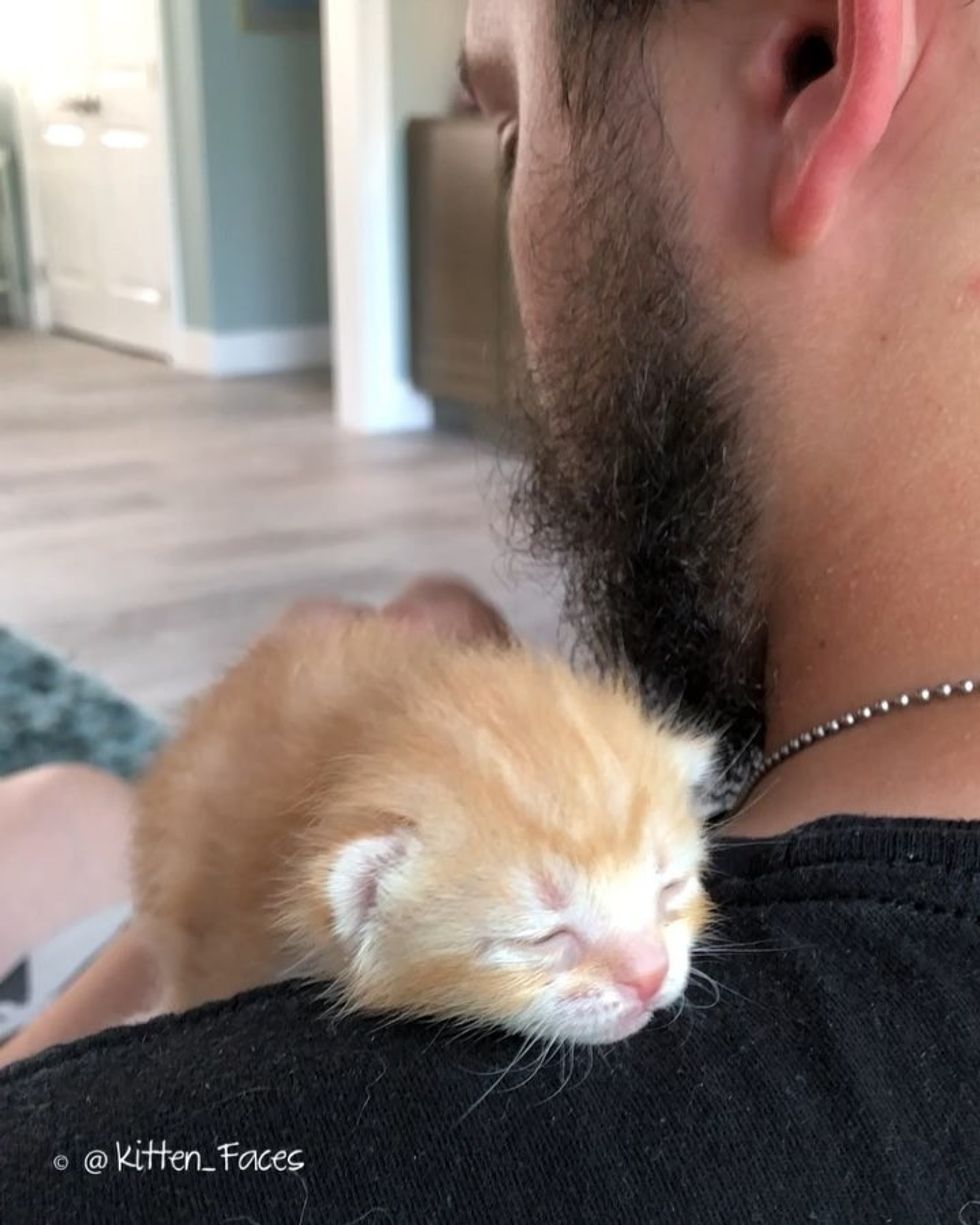 Barb @kitten_faces
Meanwhile, the kittens were being cared for in the comfort of a foster home. Barb kept them warm and bottle fed them every couple of hours.

They purred up a storm after meal time and crawled around on her lap and fell asleep.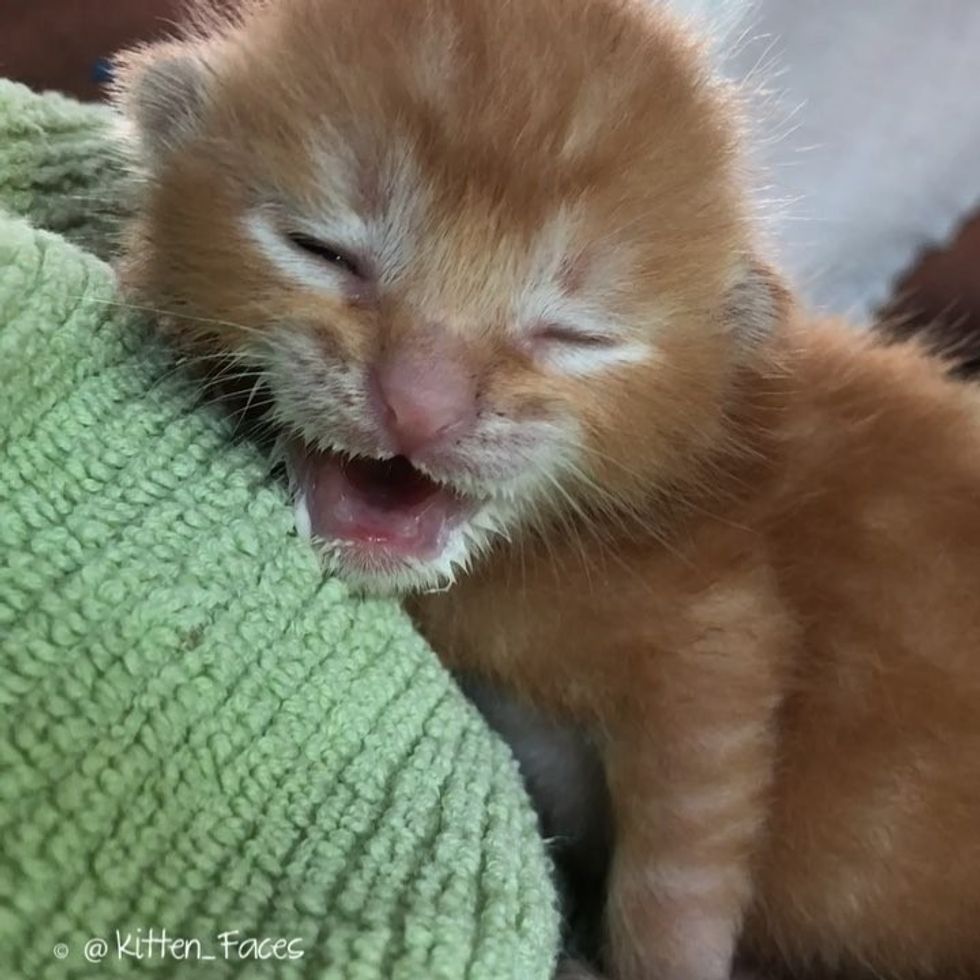 Barb @kitten_faces
Mama Chi Chi was brought back from the brink and recovered five days later. She was taken to the SPCA to be reunited with her kittens. (scroll down for video)

"Chi Chi was making sure her babies were all clean. She didn't seem to have a lot of milk, so I was supplementing and also had started her on something to increase milk production," Barb said.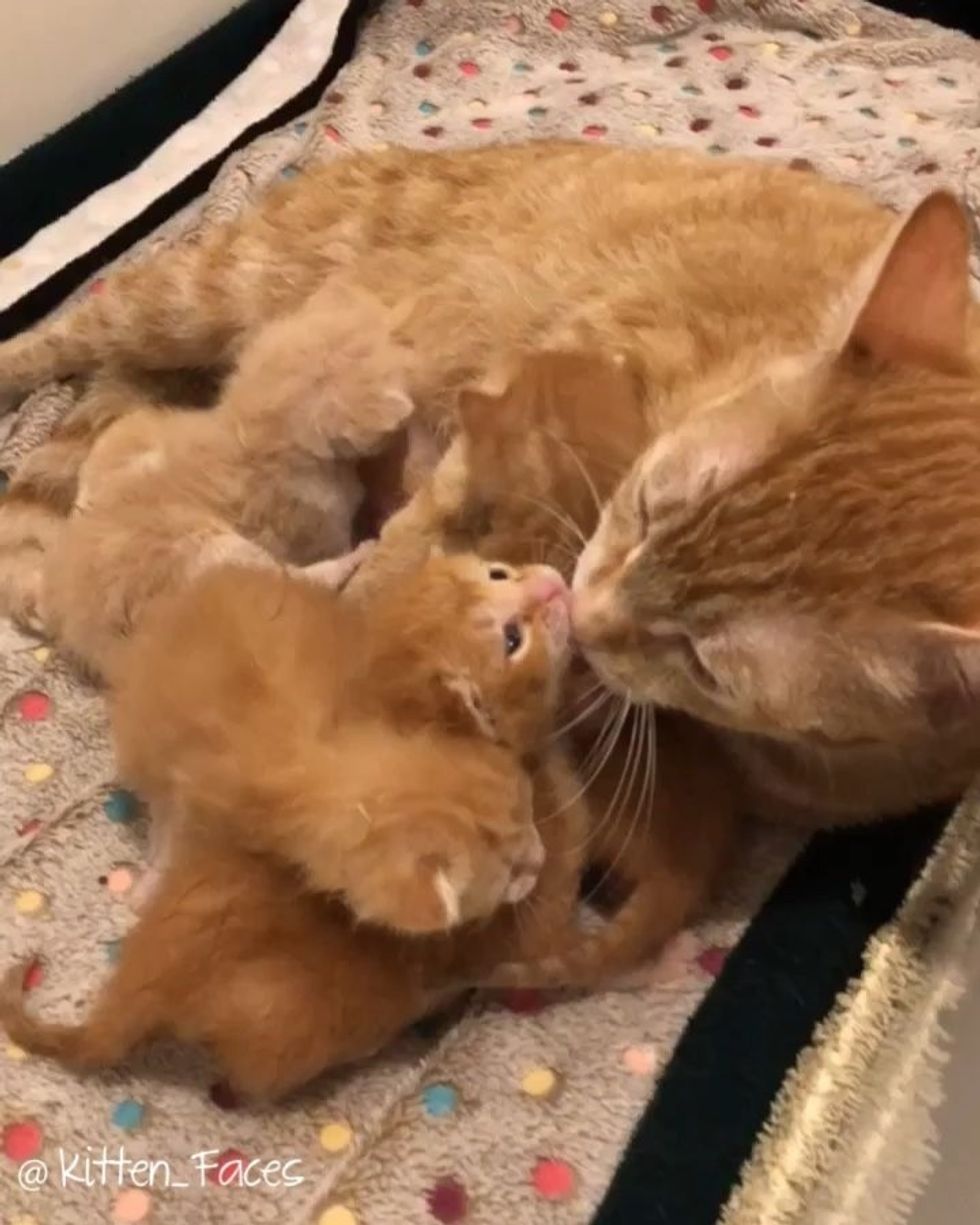 Barb @kitten_faces
Barb and Chi Chi were working side by side to raise the kittens. "My duties included supplemental feedings, laundry and keeping mommy kitty fed, while her duties were baths and pottying them."

The ginger babies had improved since they were back with their mama, but it was apparent that Chi Chi had dried up and could no longer nurse.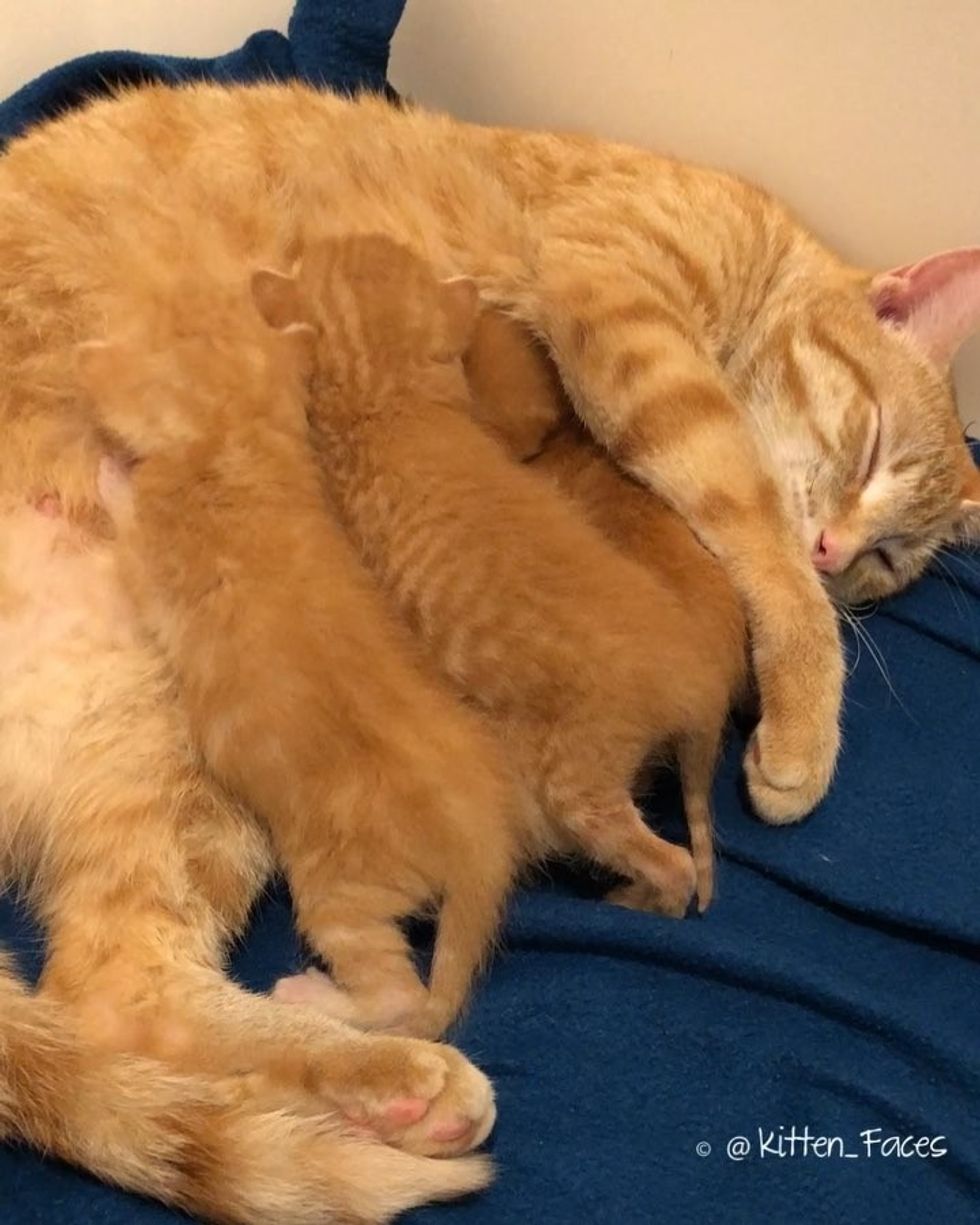 Barb @kitten_faces
She was worn out, stressed, in pain and started taking more breaks from her kittens. "She was found to have no more milk. She was dehydrated and had the beginning of a kitty cold."

Chi Chi was then taken to the vet to receive fluids and treatment for an upper respiratory infection.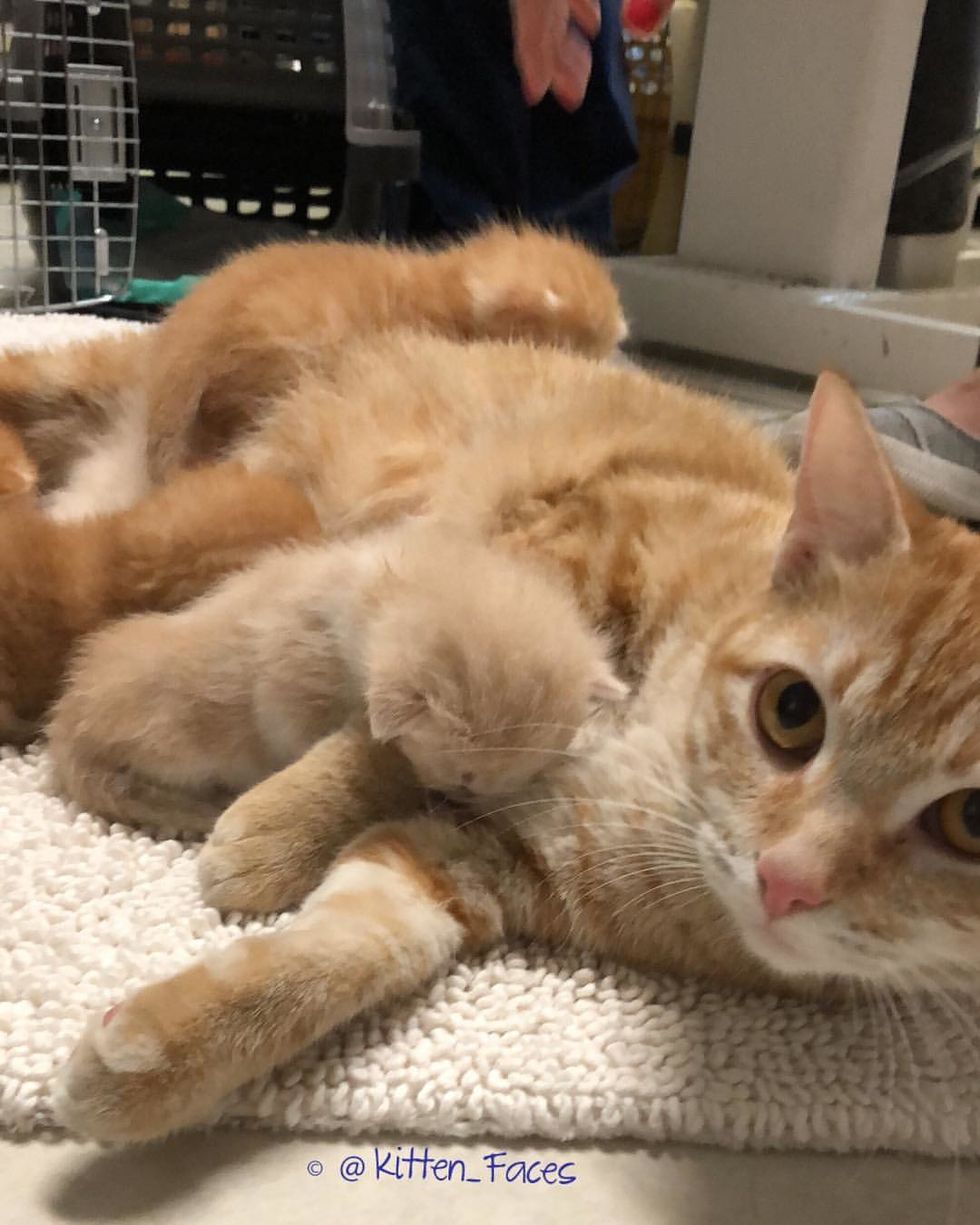 Barb @kitten_faces
"She survived that life-threatening illness, she got to see her four beautiful kittens, and she is getting healthy and will become a beloved pet in a forever home where she will be wanted," Barb said.

Her days of being a mom are over. Chi Chi is soaking up the love from her caretakers and getting ready for her forever loving home.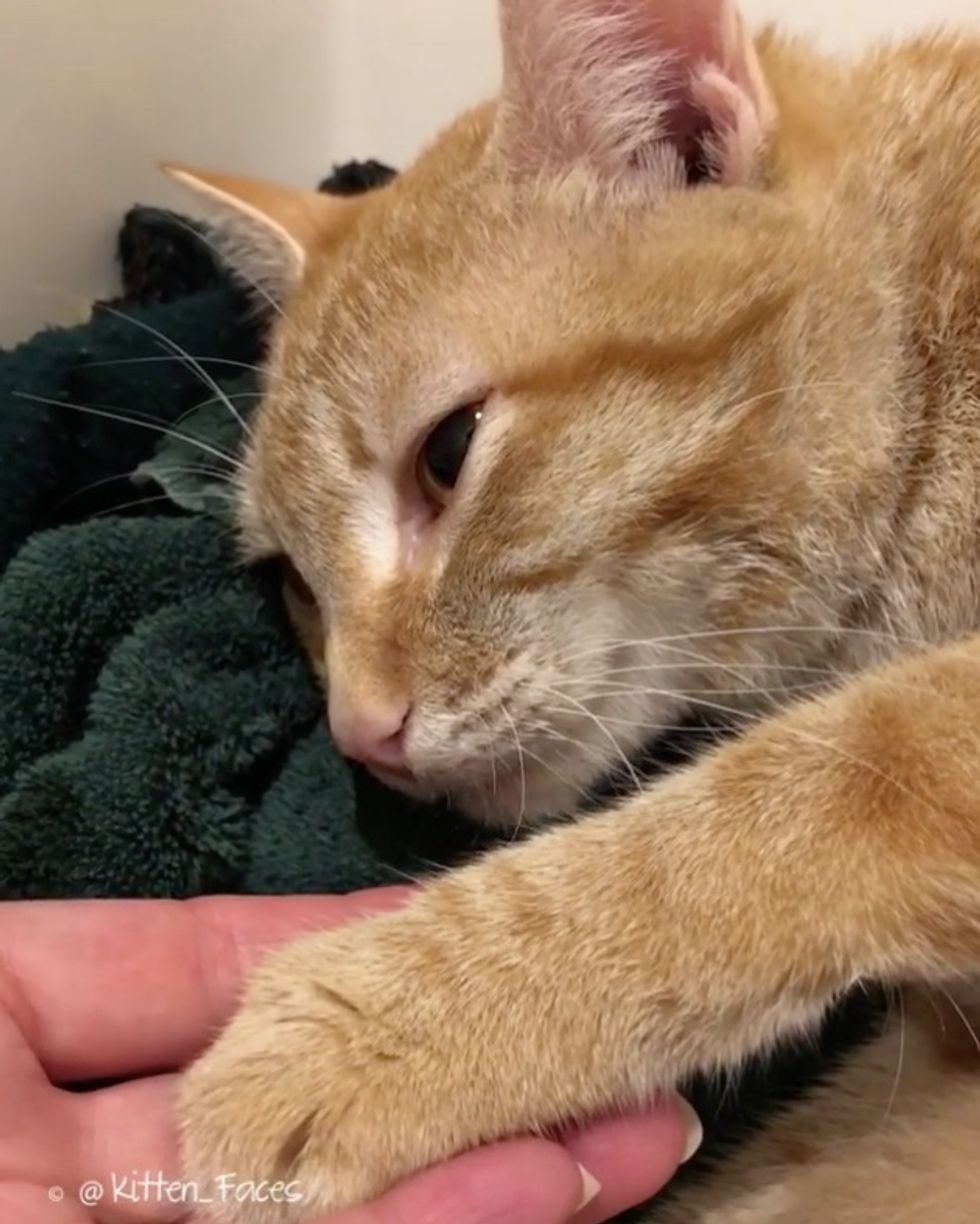 Barb @kitten_faces
The sweet mama trusts her foster mom and is happy to see her kittens with her.
Watch mama Chi Chi and her kittens in this video:
It took days of subcutaneous fluids, tube feedings, and antibiotics to bring the little kittens around. When they finally regained their appetite, it was a milestone which the whole family celebrated.

"3 AM feeding went really well! The babies were almost fighting to get to the bottle. They all drank from the bottle and I couldn't be happier," Barb added.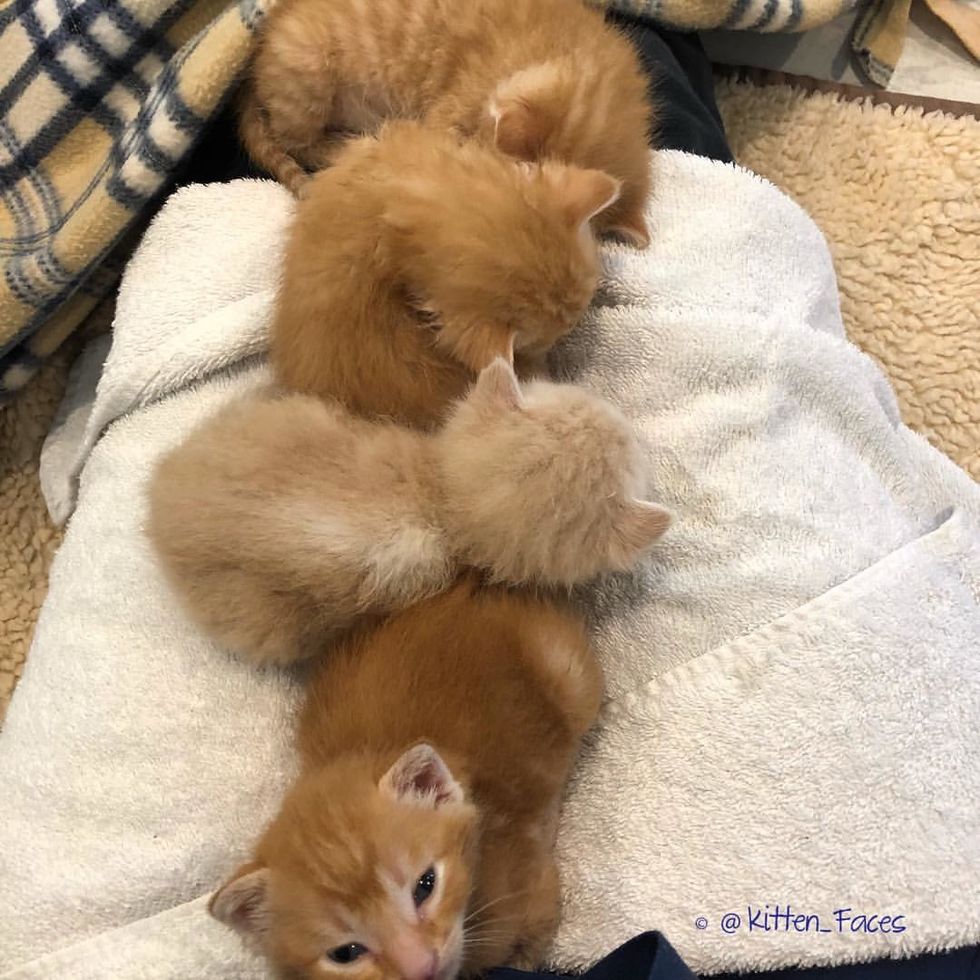 Barb @kitten_faces
They were slowly but steadily gaining weight. As they got more strength in their tiny legs, they spent more time exploring around the kitten room, and some even started using the litter box.
It was then, Barb introduced them to their first can of kitten food.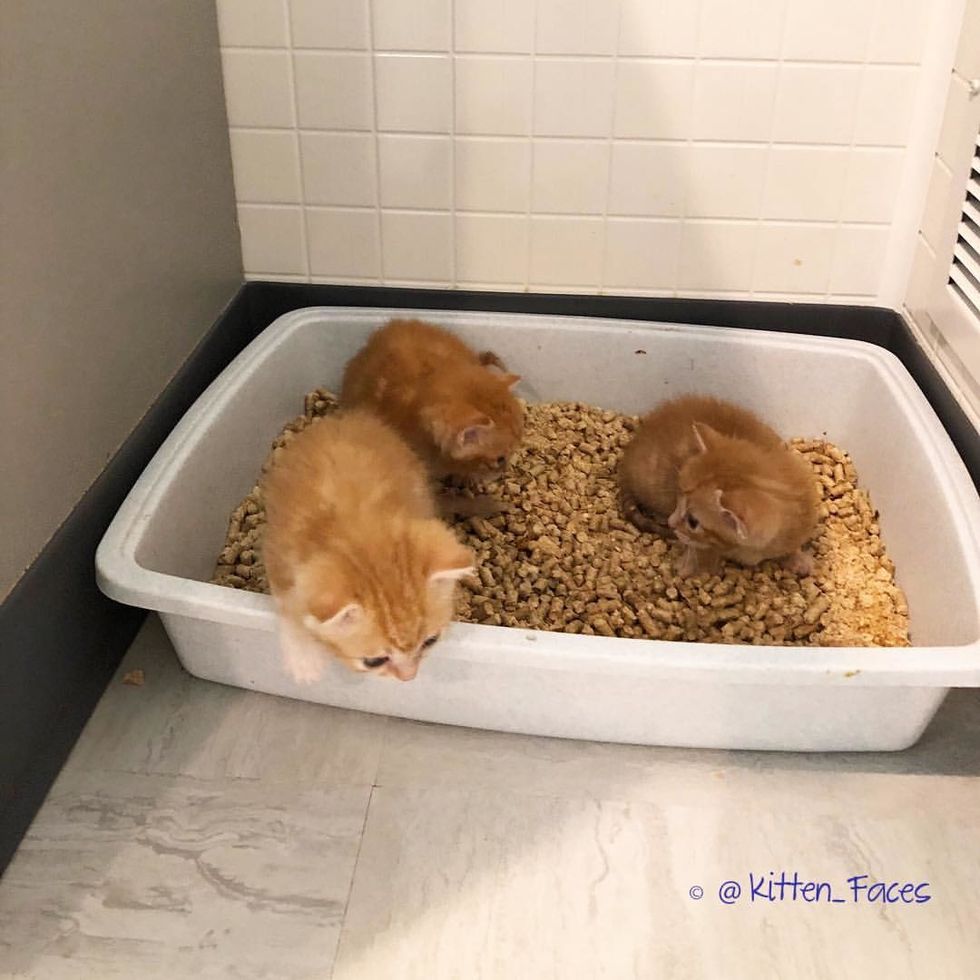 Barb @kitten_faces
"I was going to mix a bit of kitten formula in with some wet food but no, they wanted to eat like big kids. Once they got a taste of it from a tiny spoon, they were 'all in'."
The four ginger kittens are thriving in foster care.

After a rough start in life, Mama Chi Chi is on her way to a happy ending, and she seems so content to know that her kittens are in good hands.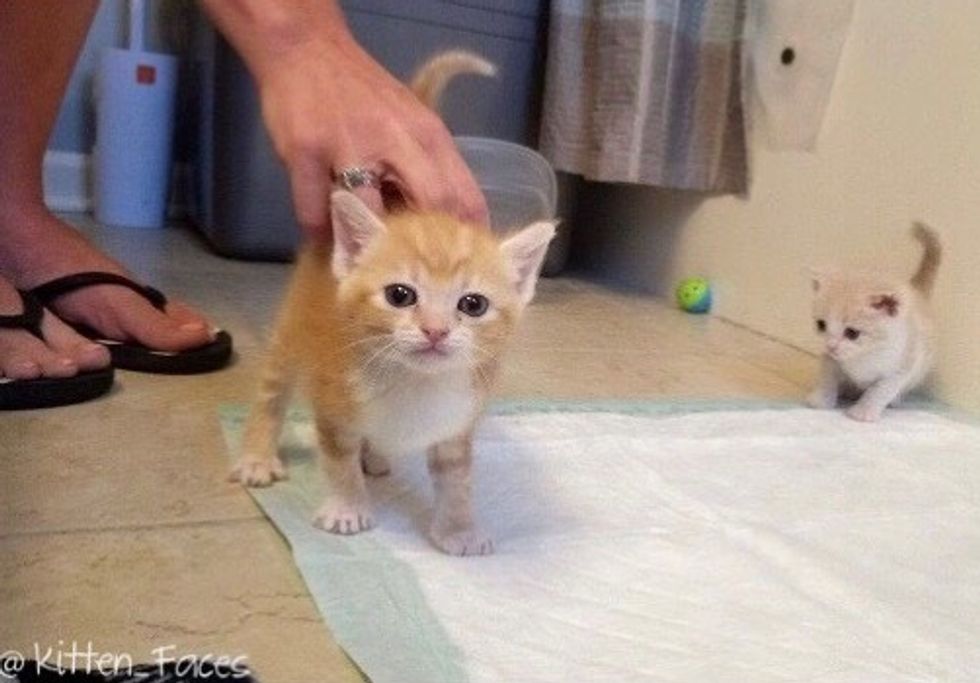 Barb @kitten_faces
Share this story with your friends. Follow updates on Barb's foster kitties on Instagram @kitten_faces.
Related story: Cat Brings Her Kittens to Man Who Helped Her and Gave Her Food - She Won't Let Him Go