A kitty was in a terrible condition when they rescued him, but was turned around by love. A few months after the rescue, he surprised his rescuers with his glorious fluff.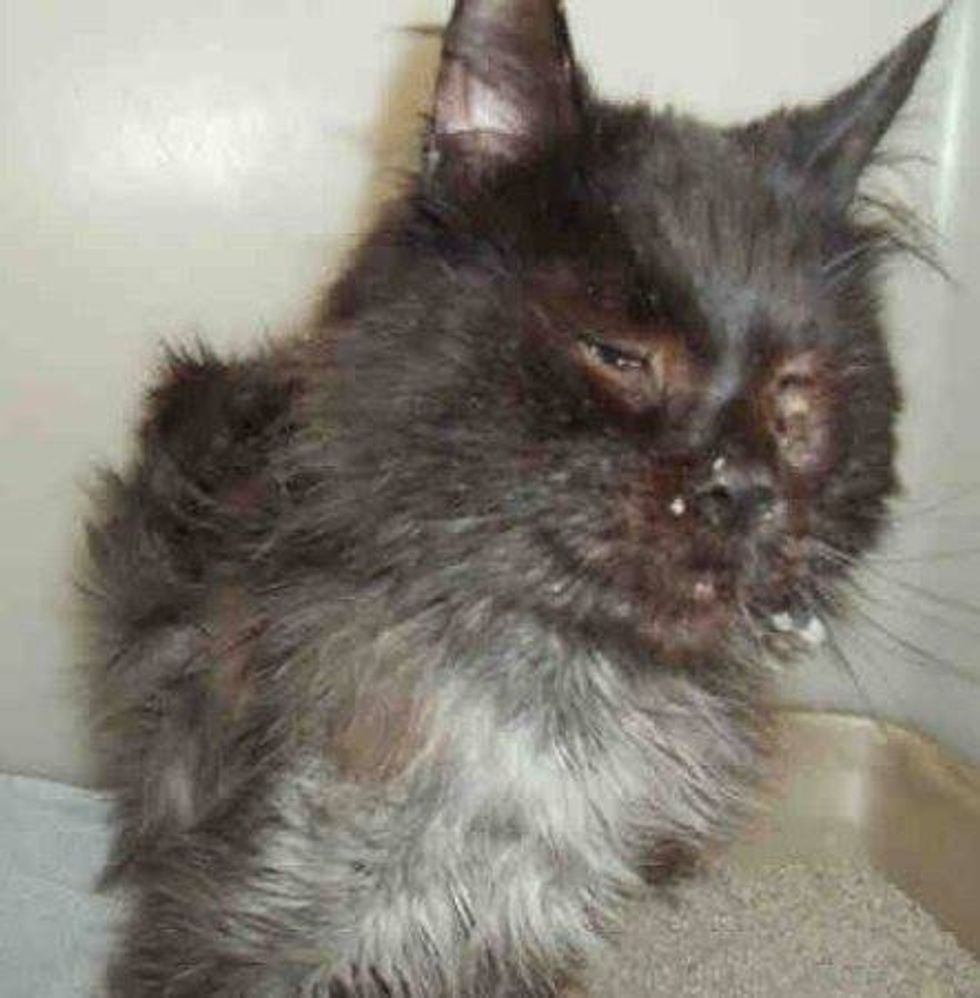 Photo: Lorin Thomas
Almost three years ago, a very scraggly cat, at least 8 years old, was rescued from a house in very bad shape. He was severely malnourished, weighing in at just five pounds. He was so thin that his ribs were protruding under the thin coat. The kitty also had an upper respiratory infection.

The county shelter treated him and he started to look better. The sweet kitty was hungry for love and affection. The shelter staff named him Cuddles because that's all he wanted to do.
After months of waiting, his time at the shelter was running out.
That's when Maine Coon Adoptions (MCA), a rescue in Oakland, California, came to save Cuddles and gave him a second chance at life he so deserves.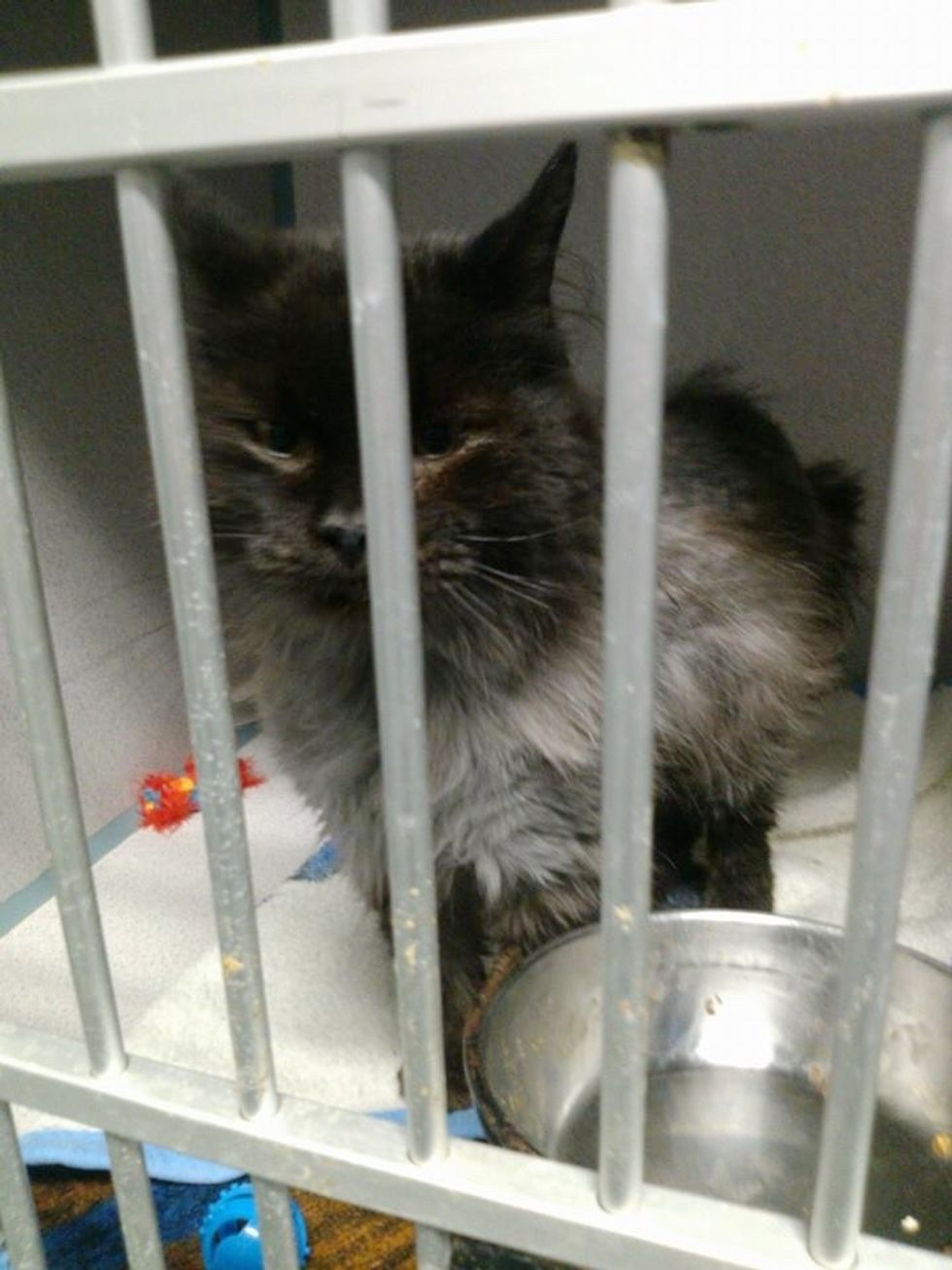 Photo: Lorin Thomas
"He was taken into Maine Coon Adoptions from a shelter in Southern California, where he was on the list of cats who had run out of options," Josh Norem of the Furrtographer said.
They renamed him Jameson after a boy whose family adopted a cat from MCA. He came with an array of ailments, but with a lot of love, Jameson pulled through two tooth extractions and antibiotic treatments. The fluffy boy is a fighter!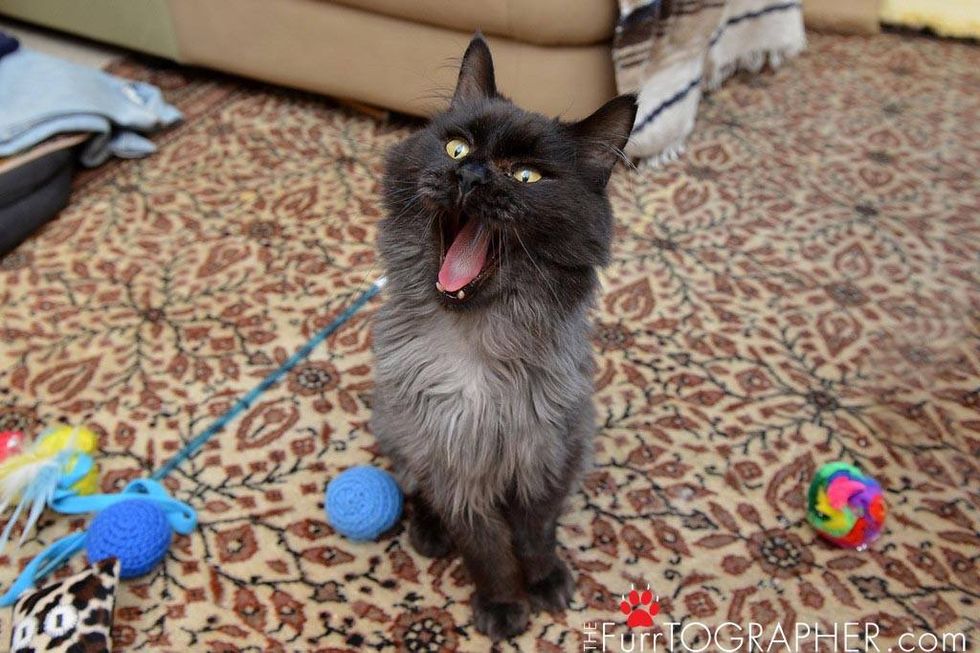 Photo: Josh Norem, the Furrtographer
At first, it was touch and go, but Elaine Lyford-Nojima, founder of MCA, worked around the clock to help him get better. She gave him all the medication he needed to fight the illness, and put him on a special diet to help him gain strength.

With a lot of hard work and love, Jameson started to put on weight, and his fur began to grow back.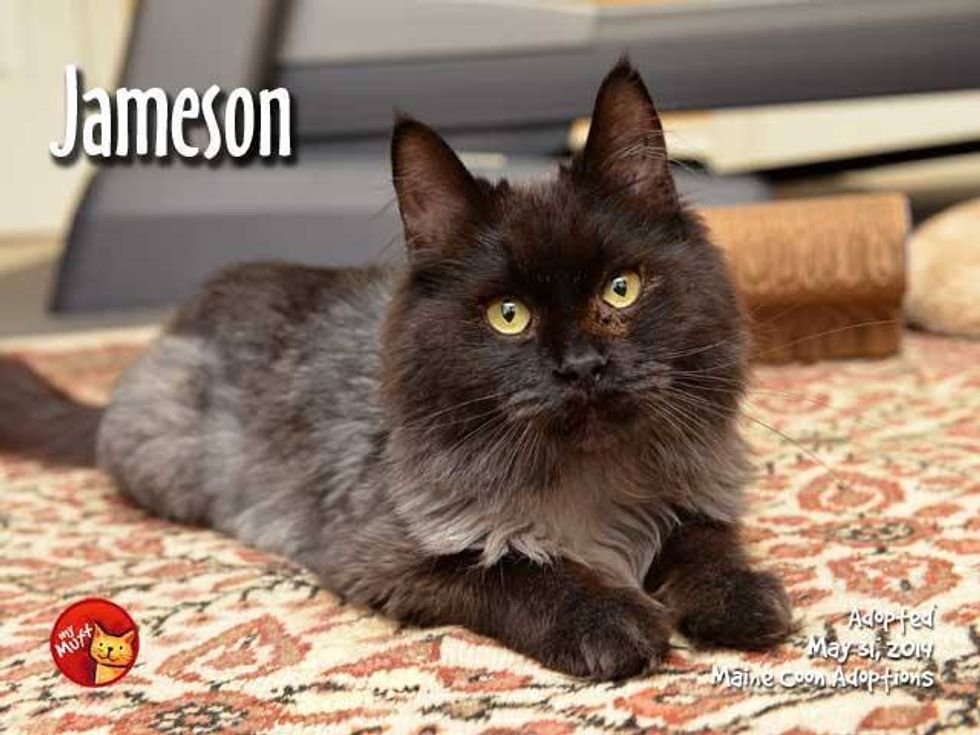 Photo: Josh Norem, the Furrtographer
When Jameson reached seven pounds, he grew a magnificent thick layer of smokey-grey fur.
The kitty came back from the brink triumphantly.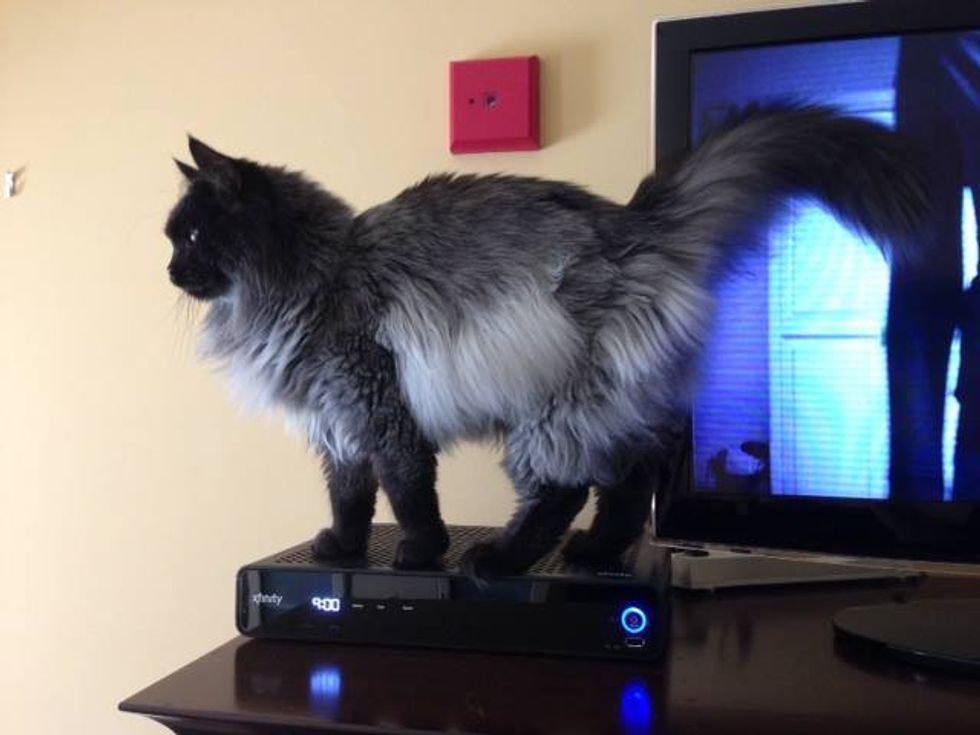 Photo: Maine Coon Adoptions
Today, Jameson is a little over 10 years old. He has been taken off his medications and is fluffier than ever.
The kitty has transformed into a gorgeous cat with the most glorious fluff.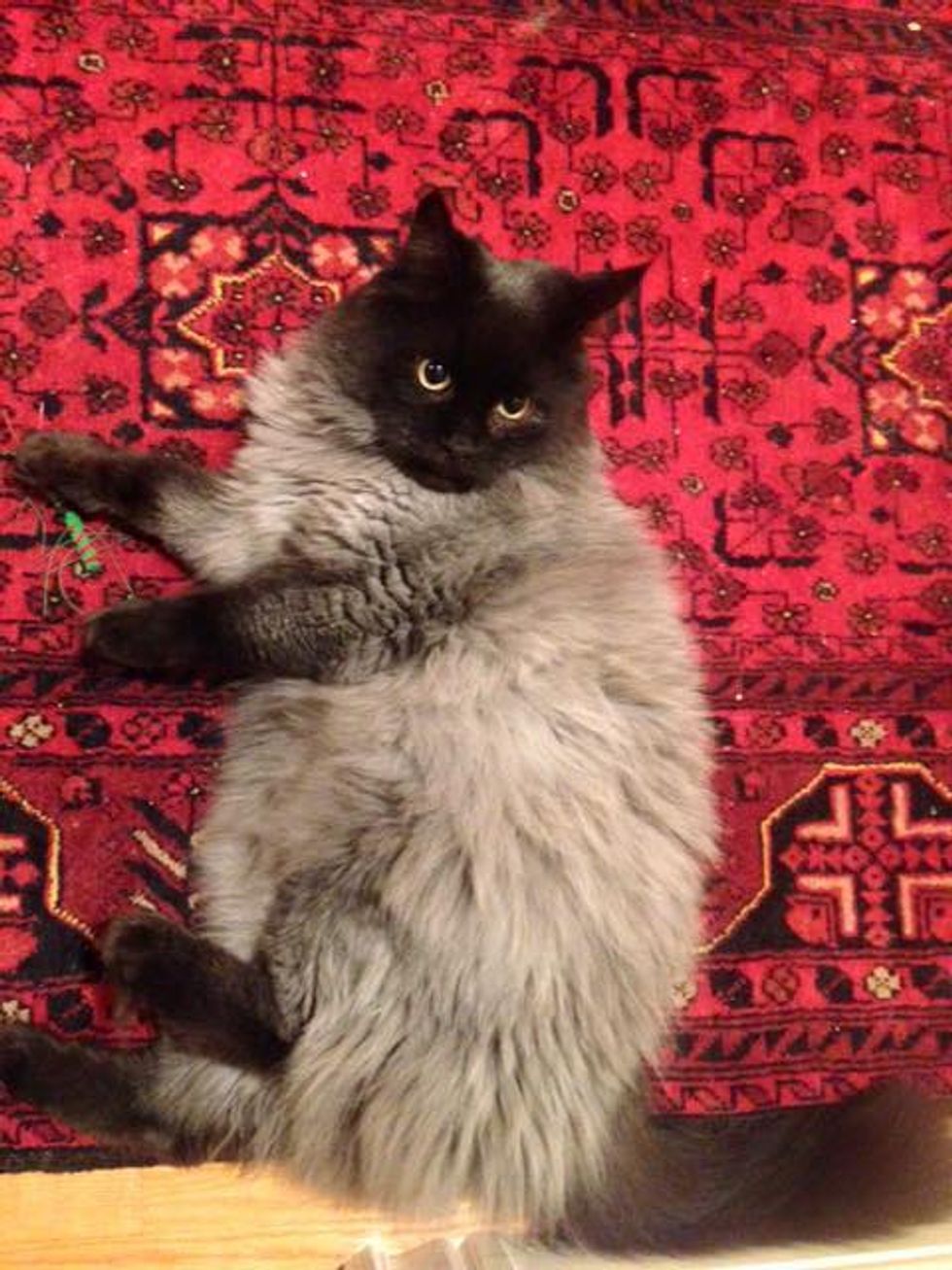 Photo: Maine Coon Adoptions
It's hard to believe he's the same cat that they rescued from a terrible situation.

Jameson has doubled his size from a pitiful 5 pounds to now 11 pounds.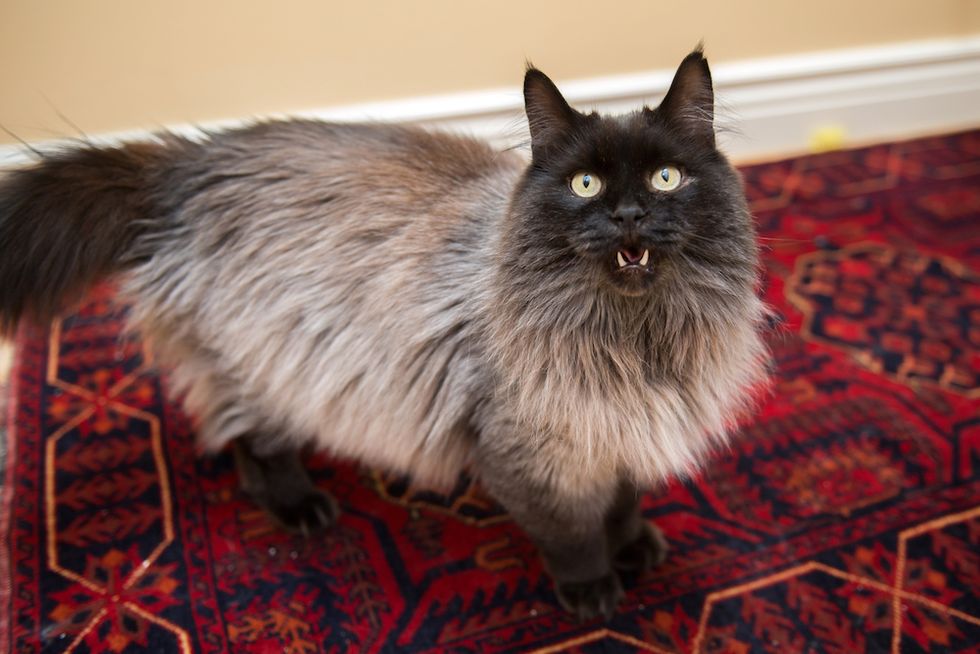 Photo: Josh Norem, the Furrtographer
He's healthy, happy and extremely loving.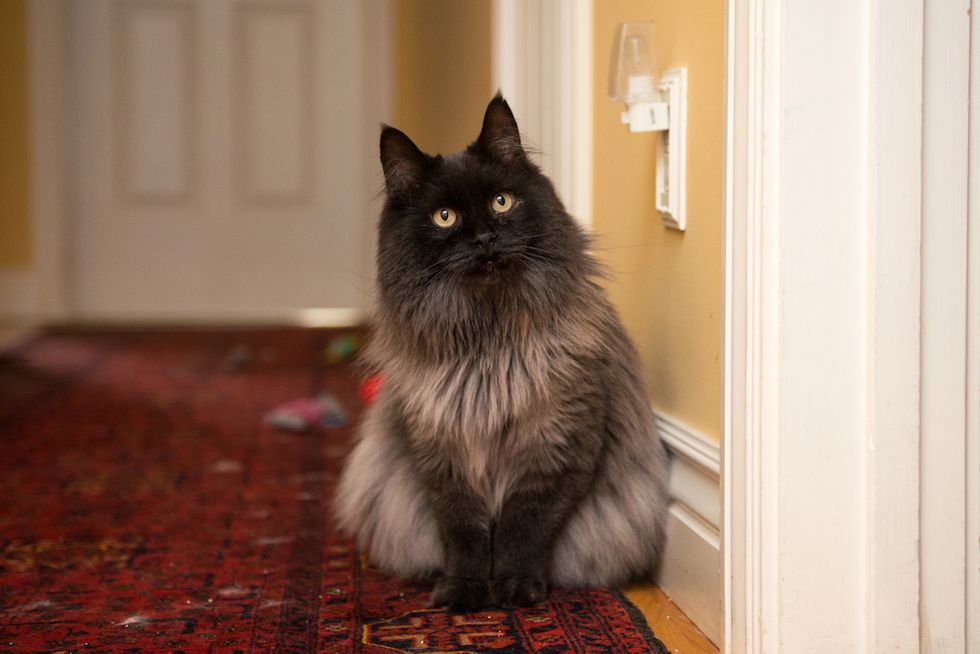 Photo: Josh Norem, the Furrtographer
This incredible feline survivor has been adopted to a wonderful home with kitty siblings to play with.
Despite his sad past, Jameson was eager to love and trust when he came to his rescuers. Now he has found love and a place to call his own.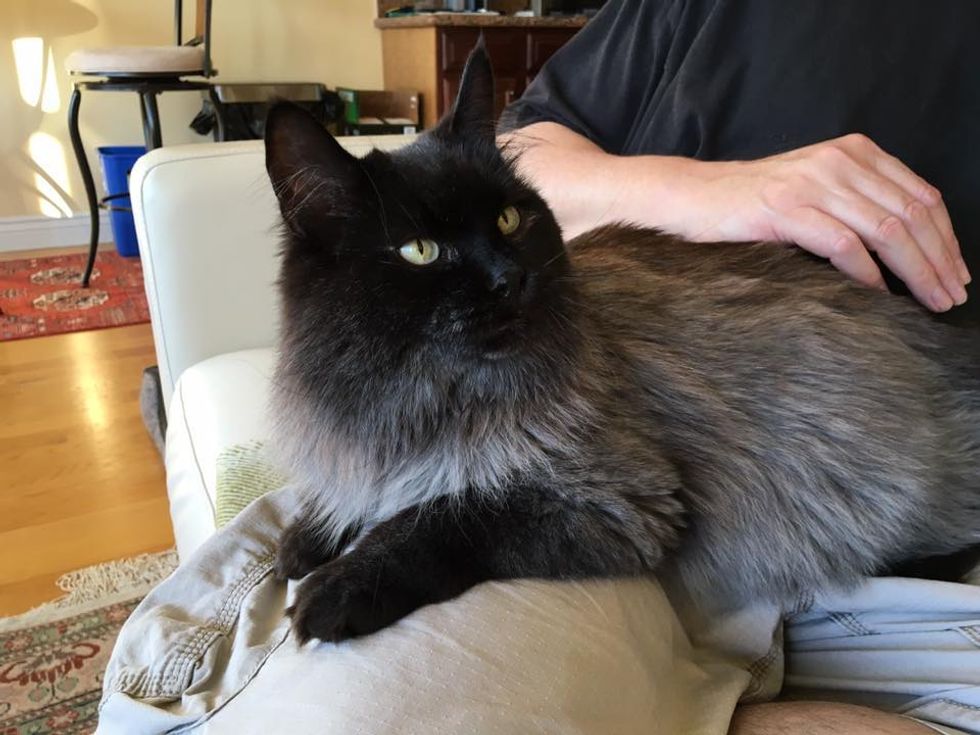 Photo: JC Paul
Share this story with your friends. If you would like to support their rescue efforts, click here to see how you can help. Follow Maine Coon Adoptions on Facebook.
Related story: Cat is Blind Due to Neglect, Her Life Turned Around by Love