A group of avid animal rescuers from Cat Snap have been on a crusade to reduce feral overpopulation and to improve the welfare of animals in the greater Champaign County Illinois area. They are on a mission to advocate the importance of spaying/neutering in order to reduce the number of cats and dogs born into situations of inadequate care and abuse and limit the numbers of unwanted animals relinquished to shelters.
Phil the cat has made an incredible transformation since he was rescued from a car accident. "He was hit by a car 6 weeks ago and ended up at the U of I vet school emergency room.  He had surgery to fix the jaw fracture, plus remove some broken teeth.  He was also neutered and went into foster care," said Susan Norris, president of Cat Snap. "His front leg was splinted while it healed.  He is a shy but amazingly sweet boy."
Royal Canin recently gave us an opportunity to donate 100 bags of Royal Canin's new Spayed/Neutered cat food. We are happy to choose Cat Snap and their spay/neuter and adoption program to be the recipient for the $2,500 food donation. [Information about Royal Canin's Spay/Neuter cat food] Share this infographic about feline health to help us spread the word about the benefits of spaying/neutering and the nutritional needs it creates.
For the past 7 years, Cat Snap has saved and homed countless lives. All animals they rescued are placed in foster homes or up at PetSmart in line for adoption. Here are some of the stories that will touch your heart.
Meet Belle, a 5-week old fat, fluffy tortie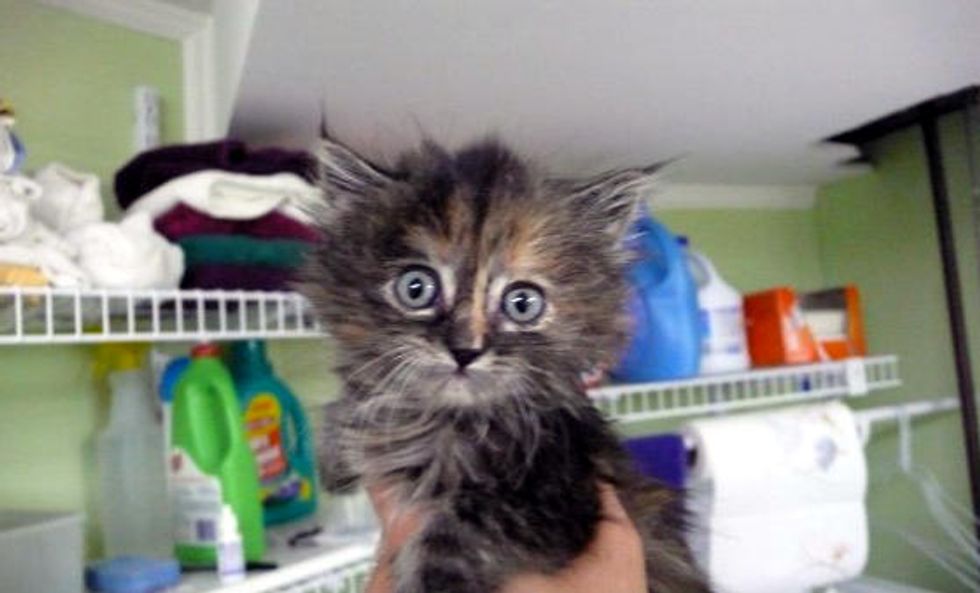 Megan, Priscilla, and Nicki, 3 girl kitties sitting on their little brother at their foster home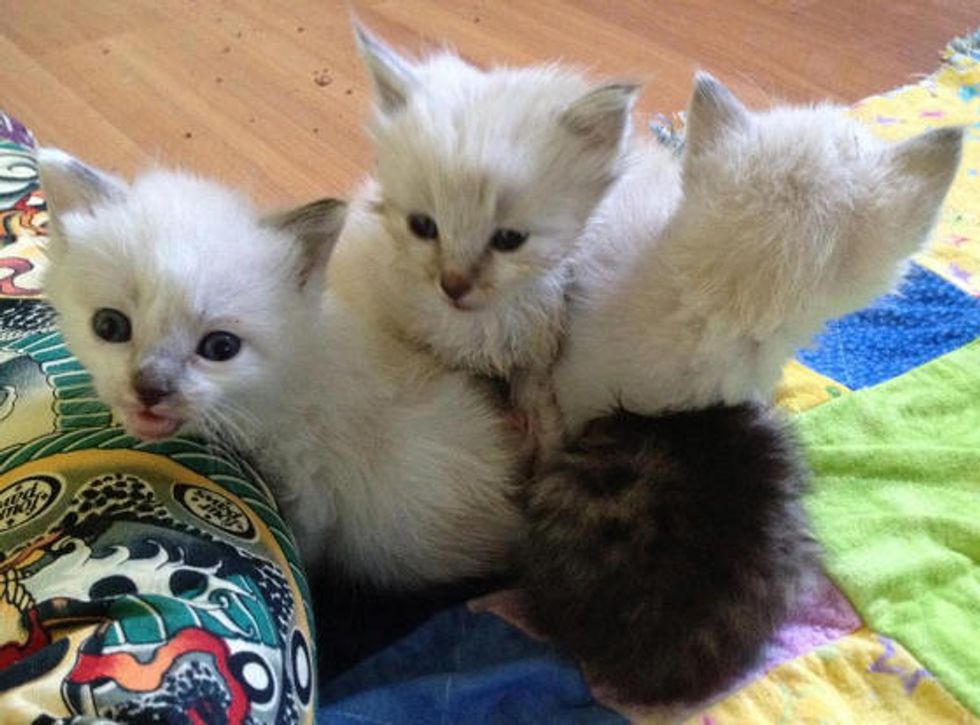 Little Duchess, the rescue, getting medical treatment and a lot of love and TLC from everyone especially her foster sister.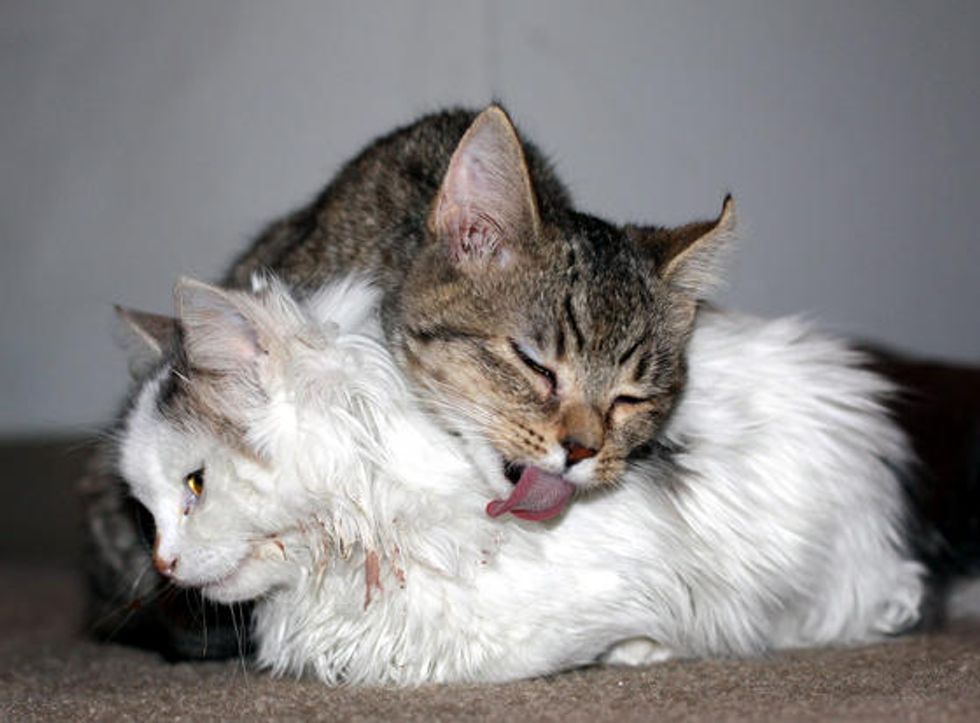 Kim wrote: "When my husband and I first adopted Ginny, it was clear she was once a hoarder's cat; she couldn't be held, didn't even know how to play with a toy, and had chronic eye discharge, most likely from Feline Herpes. Now, a year later, she absolutely loves to cuddle, loves to play even more!, and a daily lysine supplement has made her eyes much better. She is such an amazing cat; she will actually sit and yell at us to play with her, and is the only cat I've ever met that will consistently fetch her toy and bring it back you! thank you, Catsnap, for bringing her in to our lives, I couldn't imagine life without her."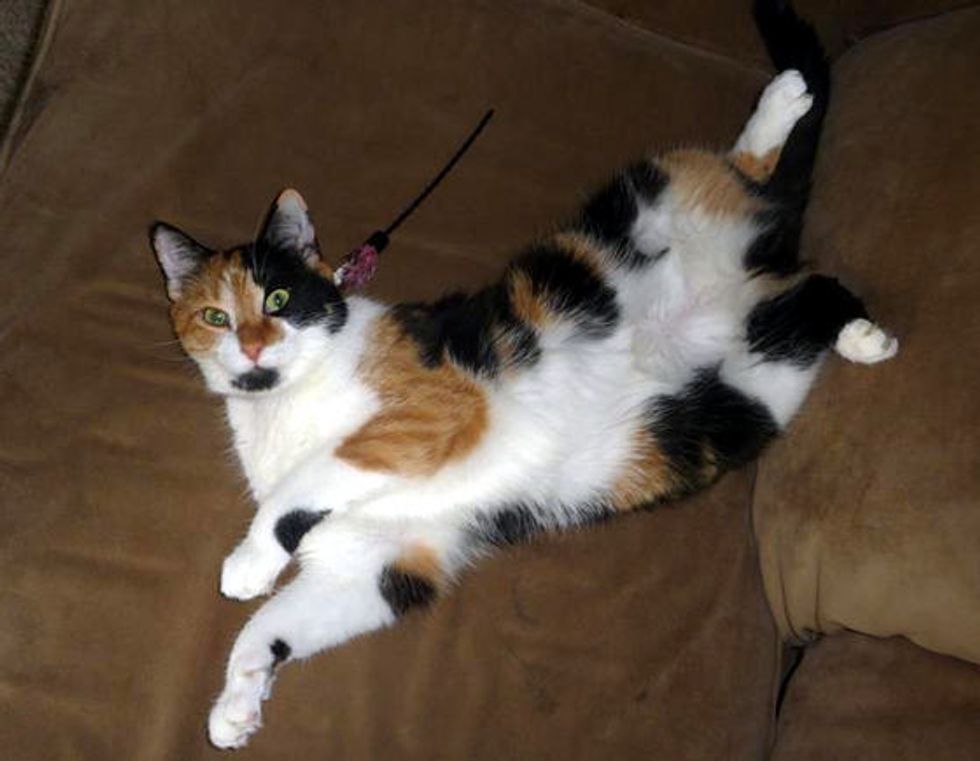 Meet Mischief, Cat Snap's very own robo-kitty. "She came to us with a severely broken leg and had the leg surgically repaired at the U of I vet school... We expect her to make a complete recovery and have full use of her leg."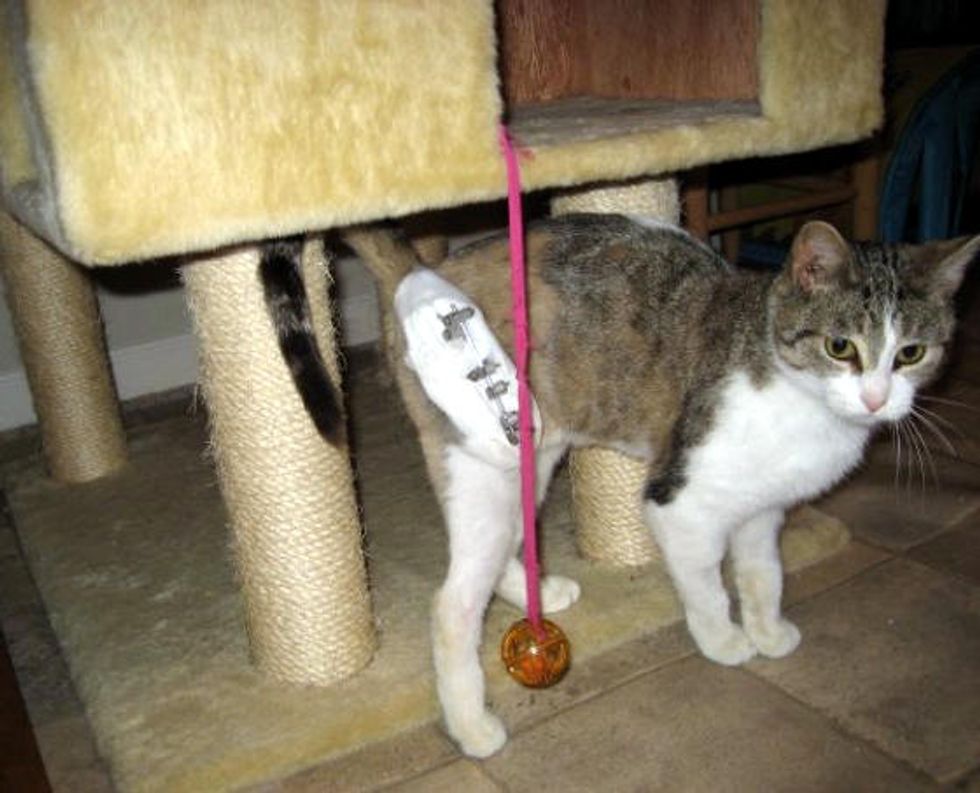 The Fab Five. They are all doing well since their big trip to be spayed and neutered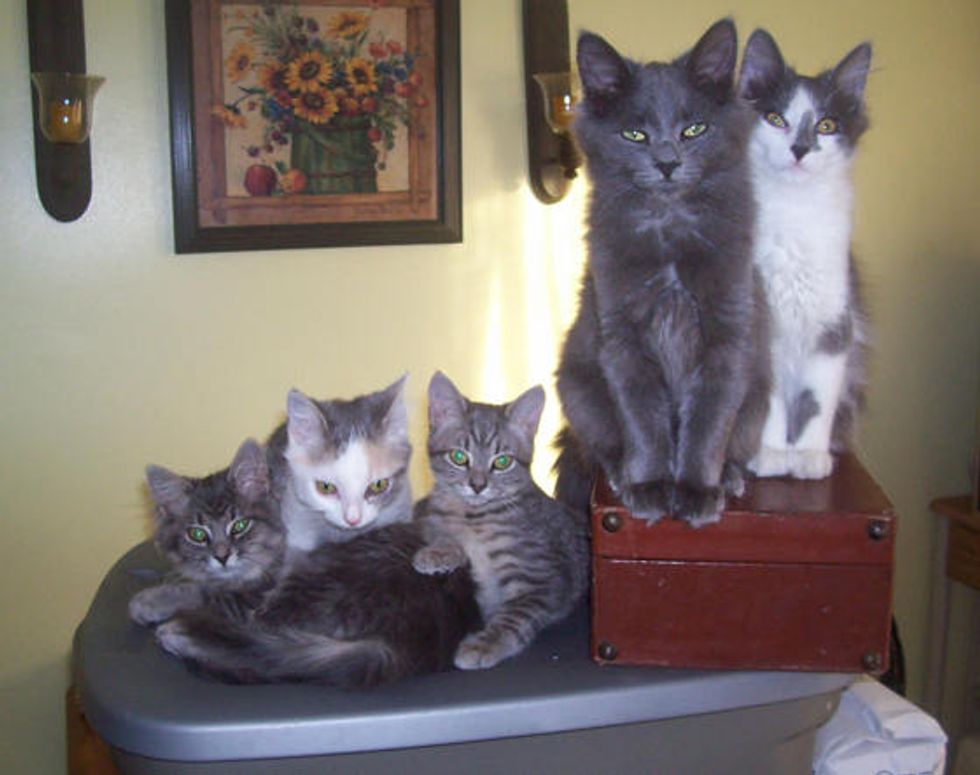 Trista D. wrote: "This is Eleka. Catsnap helped me during my time of need when I rescued her and her 5 kittens. They spayed and neutered all 6 of them, microchipped and vaccinated Eleka for a small fee."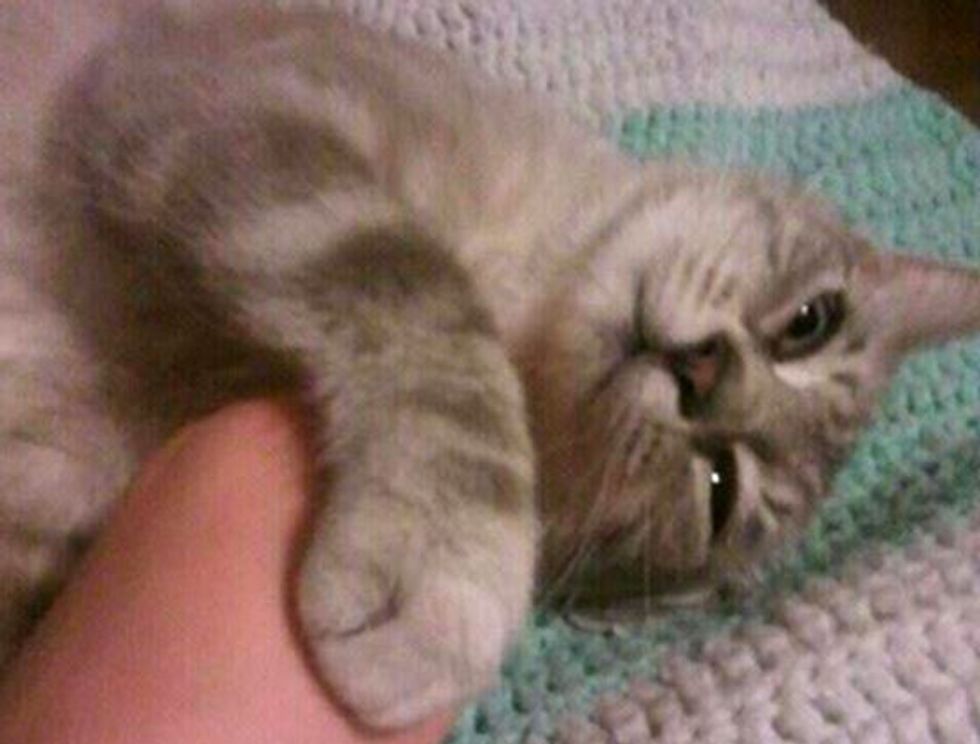 Eleka holding her mom
Photos courtesy of Cat Snap. Follow them on Facebook. Check out Royal Canin's spayed/neutered cat food.