A cat surprises his humans when he is able to quiet a barking pup (and even get him to sit) with such a quick and effective way.
"We've been monitoring our pup at home to get a sense of how much barking he's been doing. Chazz (the pup) had just started barking after my wife and I left for work but luckily our cat, Greyscale, shuts that down," Devon Meadows wrote.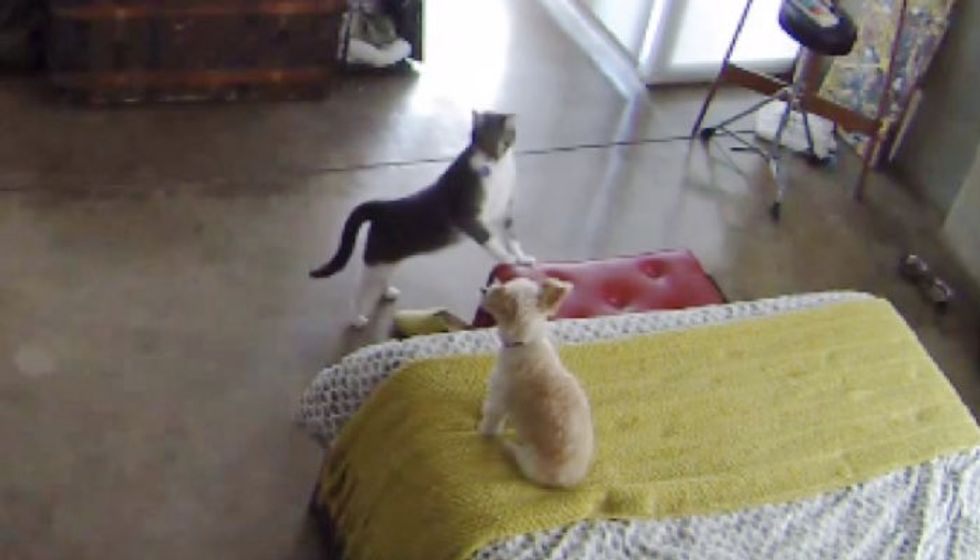 "I work close to home so when he barks for a while I'll go home and settle him down." But with help from their cat, the puppy has learned to bark less and chill more.
Watch the full video here: