This kitty wouldn't let his little human go until he gets a hug.
The child and the orange and white kitty are taking a walk together on a snowy road. The cat follows the toddler around, trying to get some attention and a hug.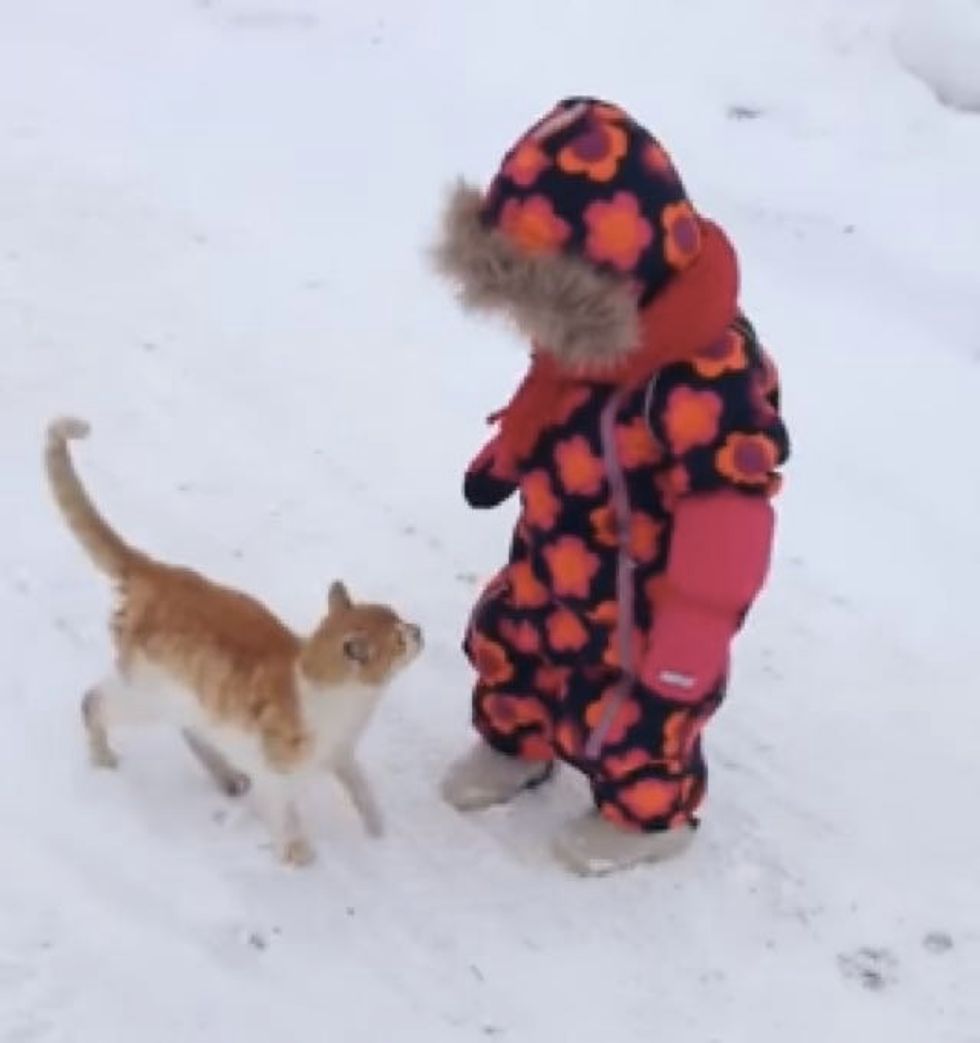 He won't take no for an answer.
After several hand kisses in an attempt to get his human's attention, the affectionate kitty decides he wants more, and launches for a BIG hug!
Watch the video here:
Leaping for a hug!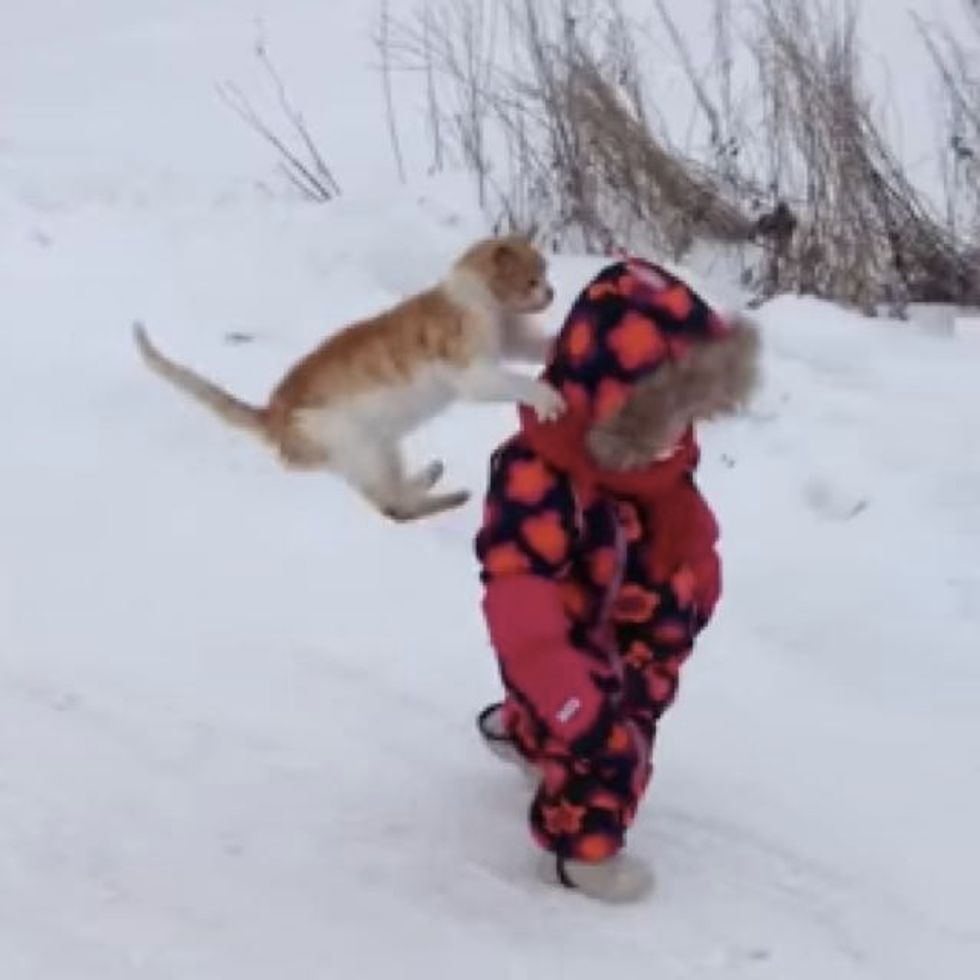 The little kitty just wants some love. :)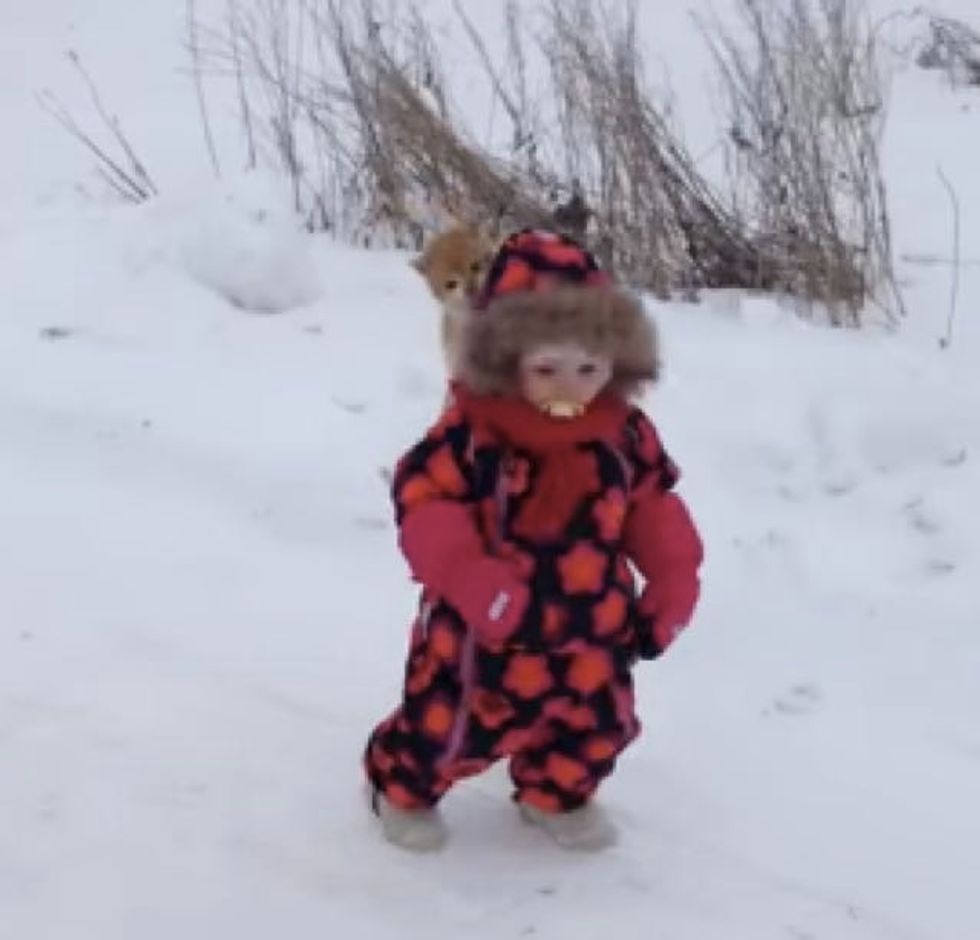 Here's another cat who loves playing in the snow with her human. (Watch video)
Share the videos with your friends!