A tiny ginger kitten was found alone with two broken legs by kind-hearted construction workers. They rushed the kitten to the vet to get help.
Meet Rodknee!
Photo: Heritage Pet Hospital
"Rodknee came into our clinic last week as a stray after being hit by a tractor. Some kind, construction gentlemen brought him to us after they saw him running from under one of their tractors," Heritage Pet Hospital said.
The tiny ginger boy was in poor shape when he arrived in the hospital. It didn't take long for the veterinarians to notice that something was wrong with his two hind legs.
"Rodknee was in bad shape. Suffering from 2 broken legs and shock."
They immediately took the kitten to surgery, hoping to save his legs. "We were all hoping that we wouldn't have to amputate his right leg, and wanted to give him a chance at a four legged life."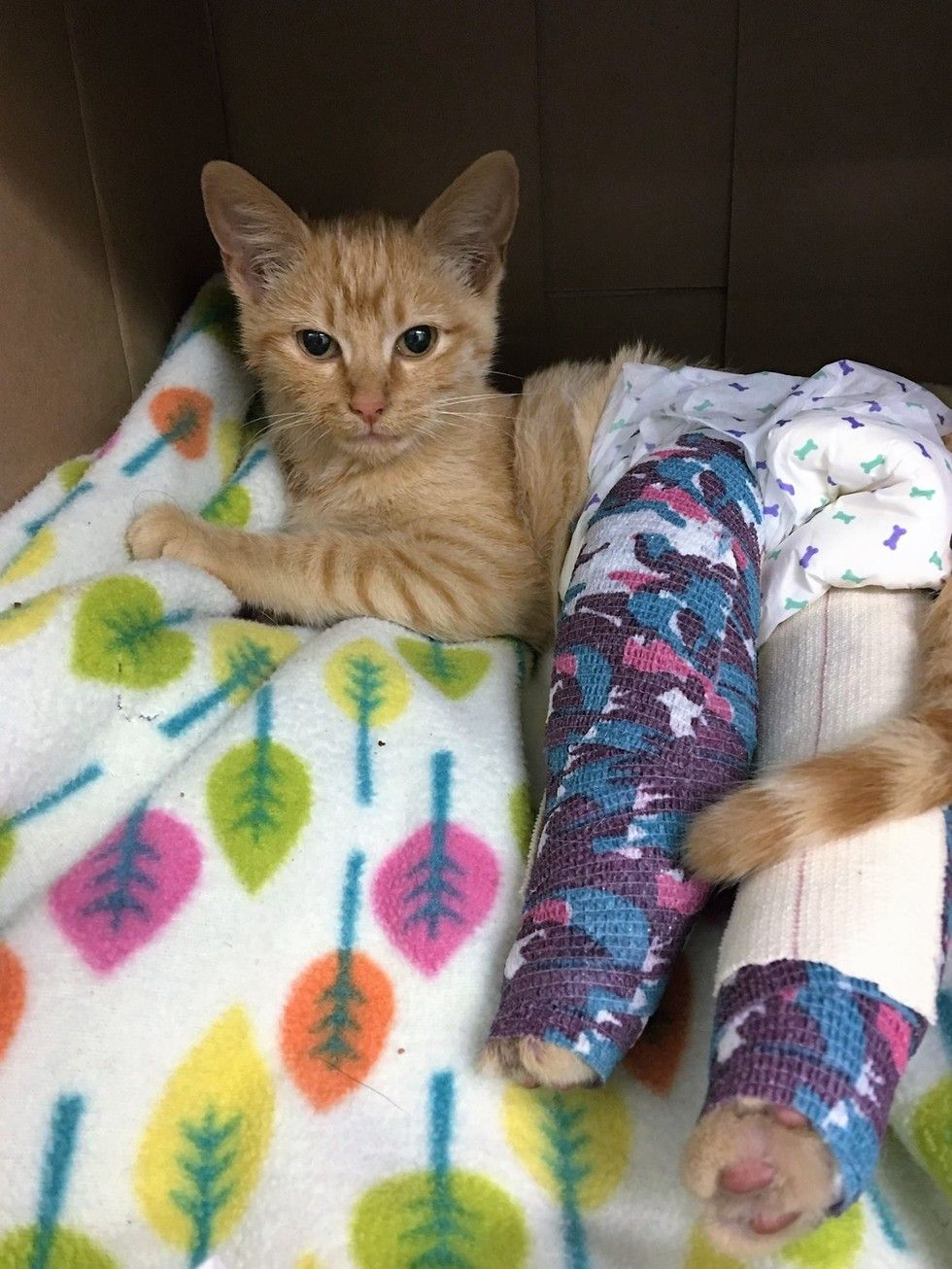 Photo: Heritage Pet Hospital
Dr. Travis Einertson didn't think twice and wanted to do the best they could to save his legs. "Dr. Einertson wanted to at least try, and was successful!"

They placed two metal rods in his legs. "It turns out that Rodknee is a fighter and he now has full use of both rear legs!"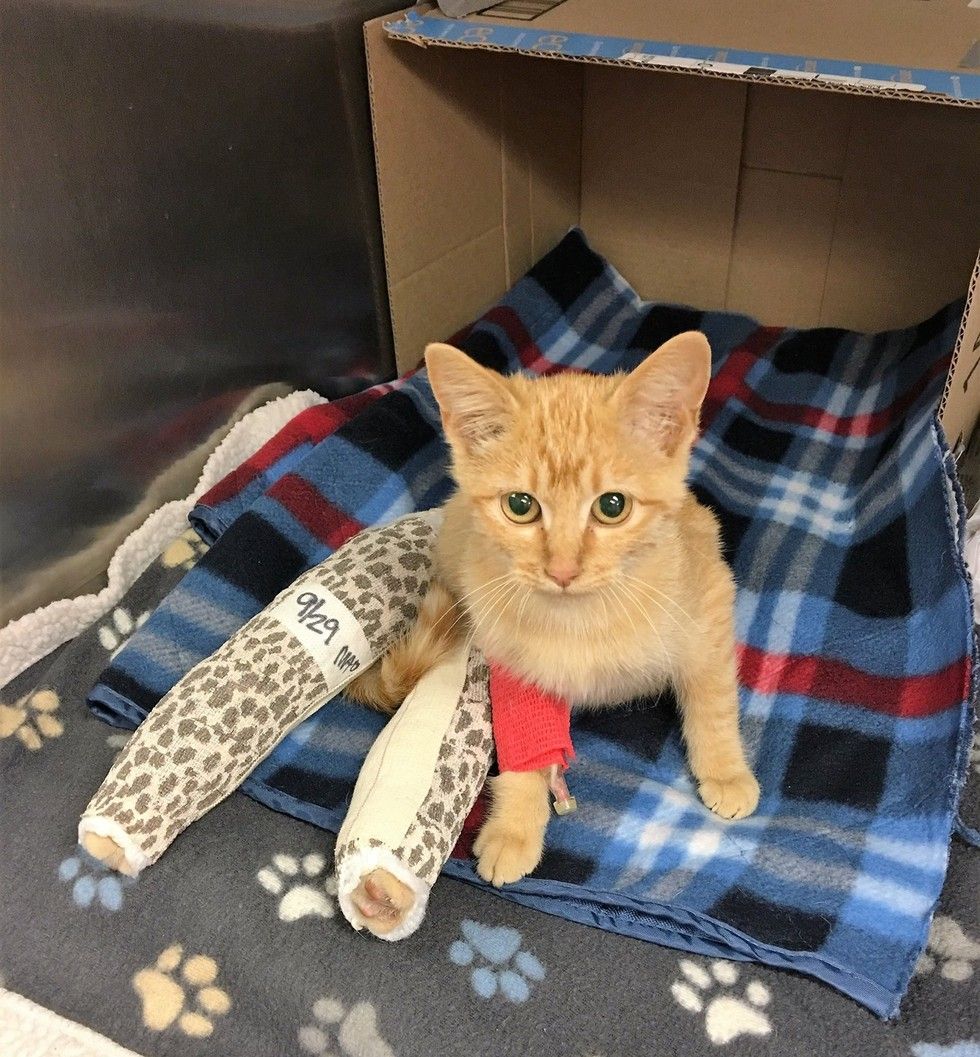 Photo: Heritage Pet Hospital
Little Rodknee stole everyone's heart.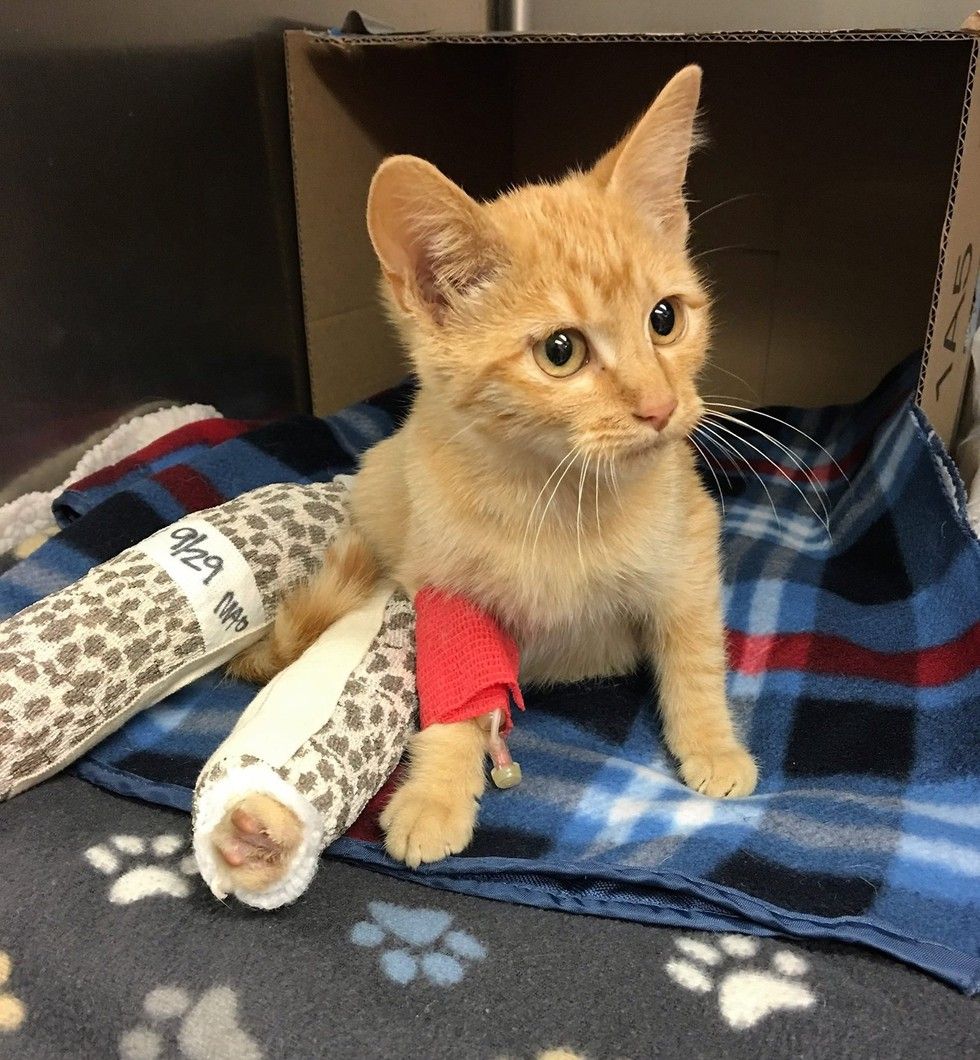 Photo: Heritage Pet Hospital
Every morning Rodknee is exited to greet his human friends at the hospital and purrs aloud when they pet him.
In less than two weeks, he can now walk around the office with all four legs, and even snuggle up to his human friends for some love and TLC.
"He is always waiting for us," staff told KTTC.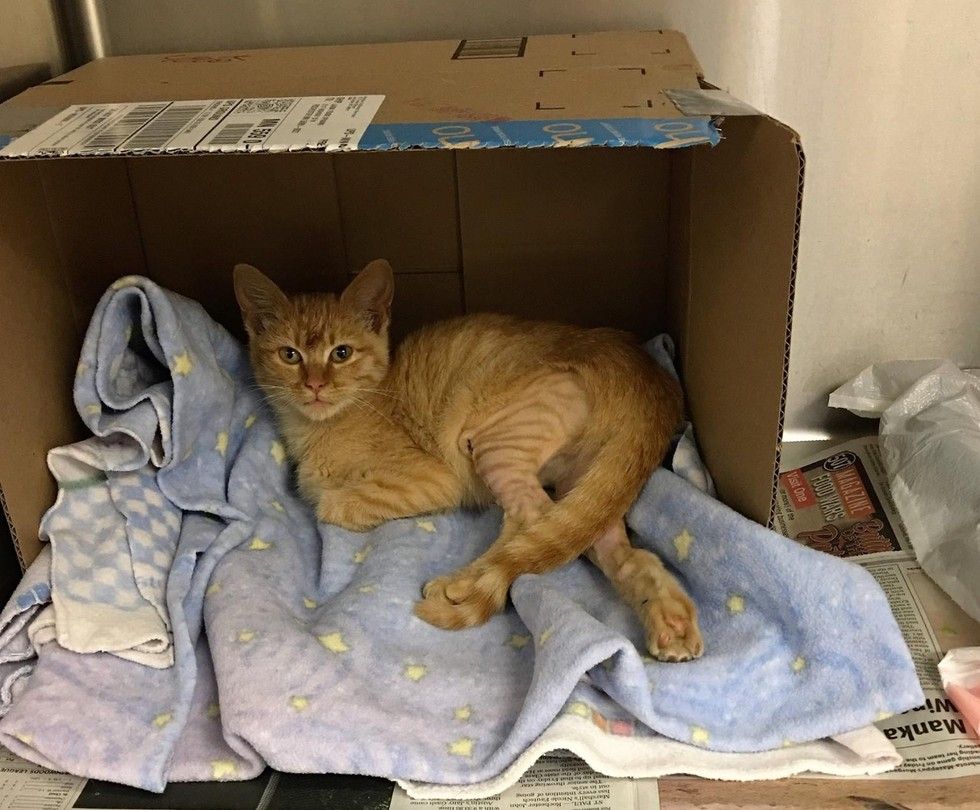 Photo: Heritage Pet Hospital
"Thanks to the construction workers for caring enough to get Rodknee to us in time, and thanks to Dr. Toddie, Dr. Einertson, Dr. Watson and the entire staff for giving him a chance.
"He is a lover and is going to a loving indoor home."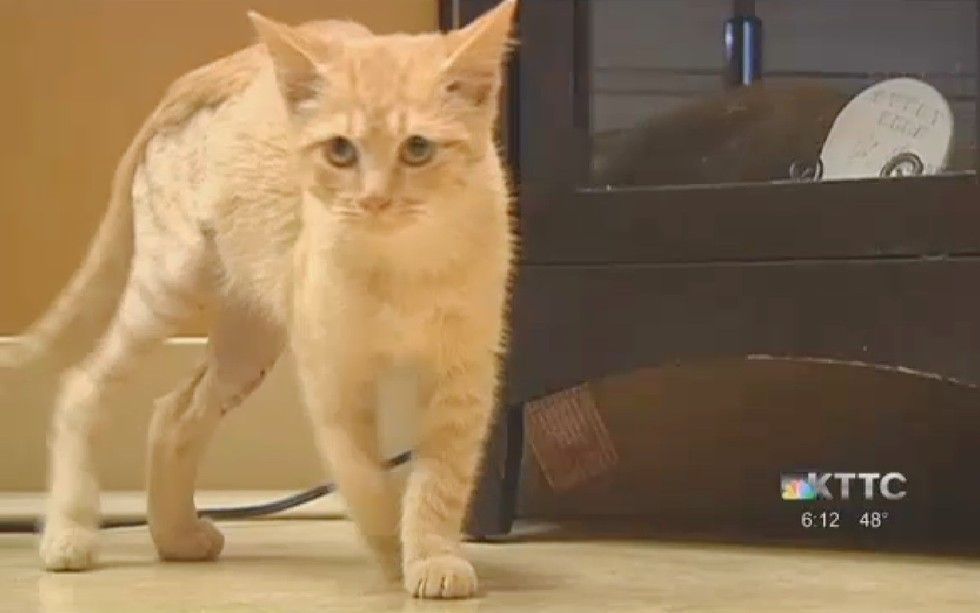 KTTC
"He was found by chance, and has now given a second chance at life," Shannon Rousseau of KTTC said.
Meet RodKnee, a 3-month-old kitten. A construction worker found him, barely alive. Find out how he got his name on… https://t.co/ZvcUrU0Od6

— Shannon Rousseau (@Shannon Rousseau) 1475868233.0
Rodnee walking around loving his brand new life.
He will soon be moving into his forever home where he will be loved and spoiled.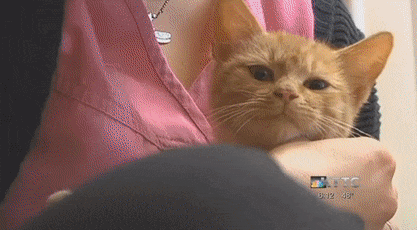 KTTC
Share this story with your friends.
Related story: Kitten Saved from Fire Surprises His Rescuers with His New Fluff