A stray cat showed up at a family's doorstep a couple years ago and decided to make it her home. "We immediately bonded so she stayed for good. A few weeks later I realized that she was pregnant," Alex told Love Meow.
One of the kittens she had is quite special.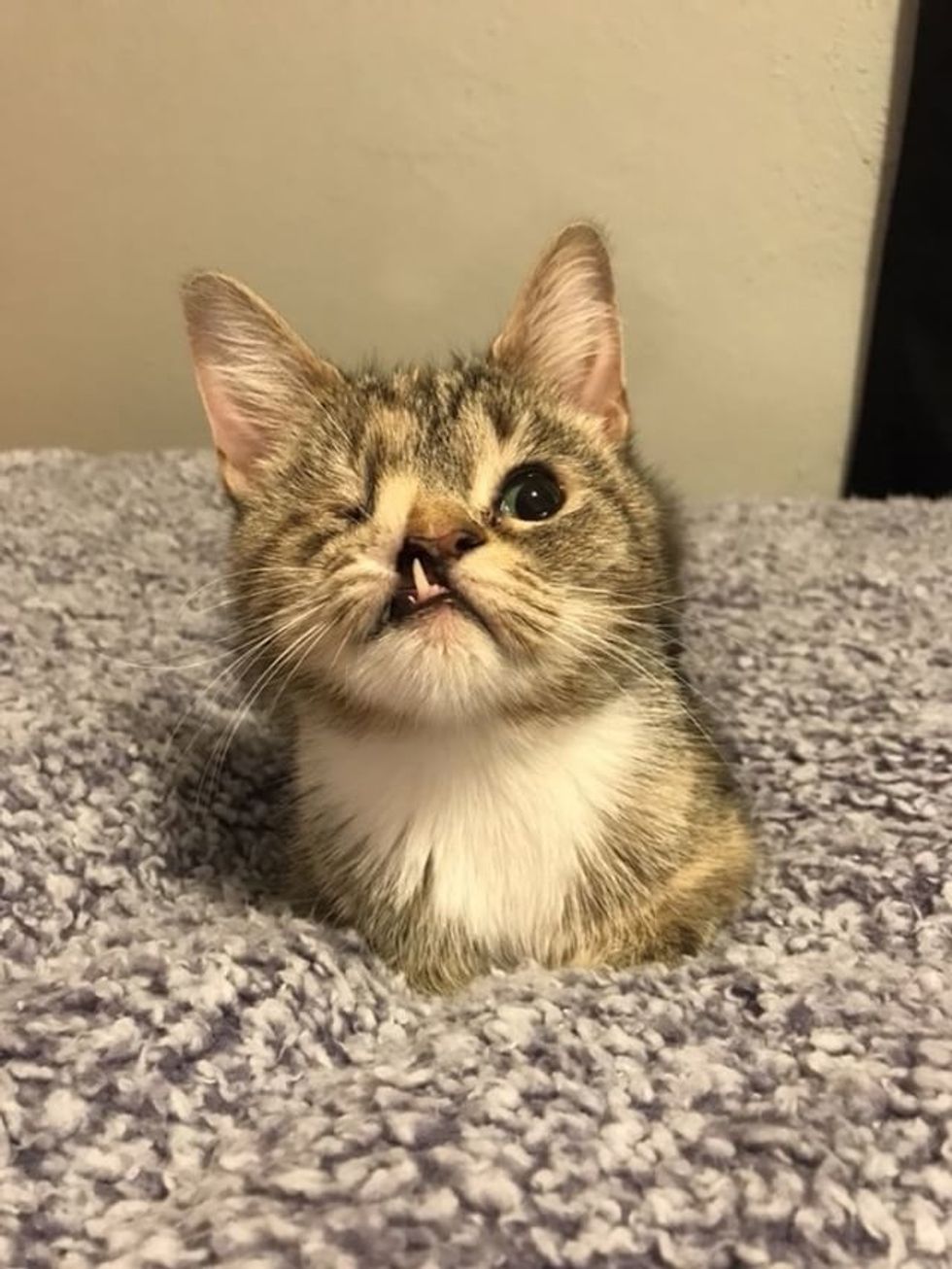 Alex @peanytodd
Mama Plop gave birth to four beautiful kittens and the little runt was called Peanut aka P because she was the tiniest little thing.

"I realized quickly that she was different when she wasn't able to feed from her mom like the others so I bottle fed her until she was old enough to eat wet food," Alex told Love Meow.
P was so tiny that she was just half the size of her siblings. "She hardly weighed enough for them to actually tell what her weight was for a long time at the vet. It didn't even register!"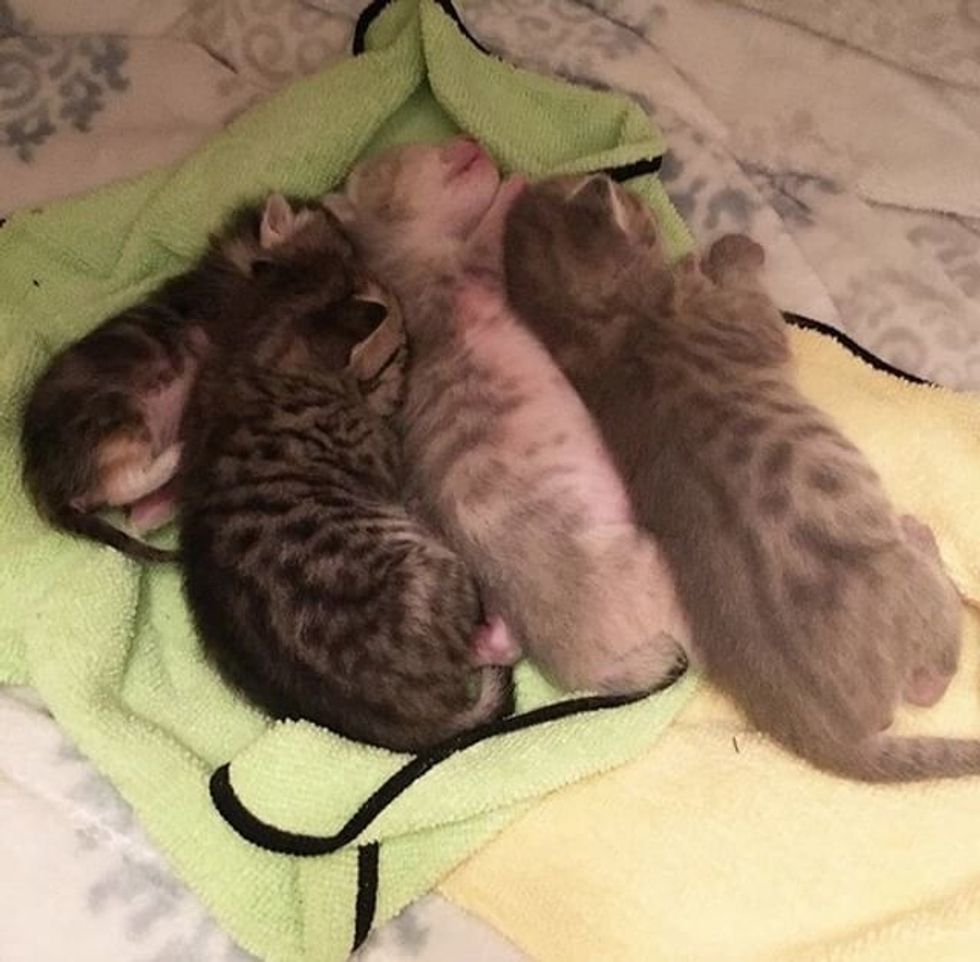 Alex @peanytodd
Peanut couldn't see until one day her good eye cleared up and opened. She was born with only one eye and missing part of her nose but the little buddy let nothing slow her down.
"She had defects on specifically one side of her body with the eye and nose. Luckily she is purrfectly healthy otherwise," Alex said.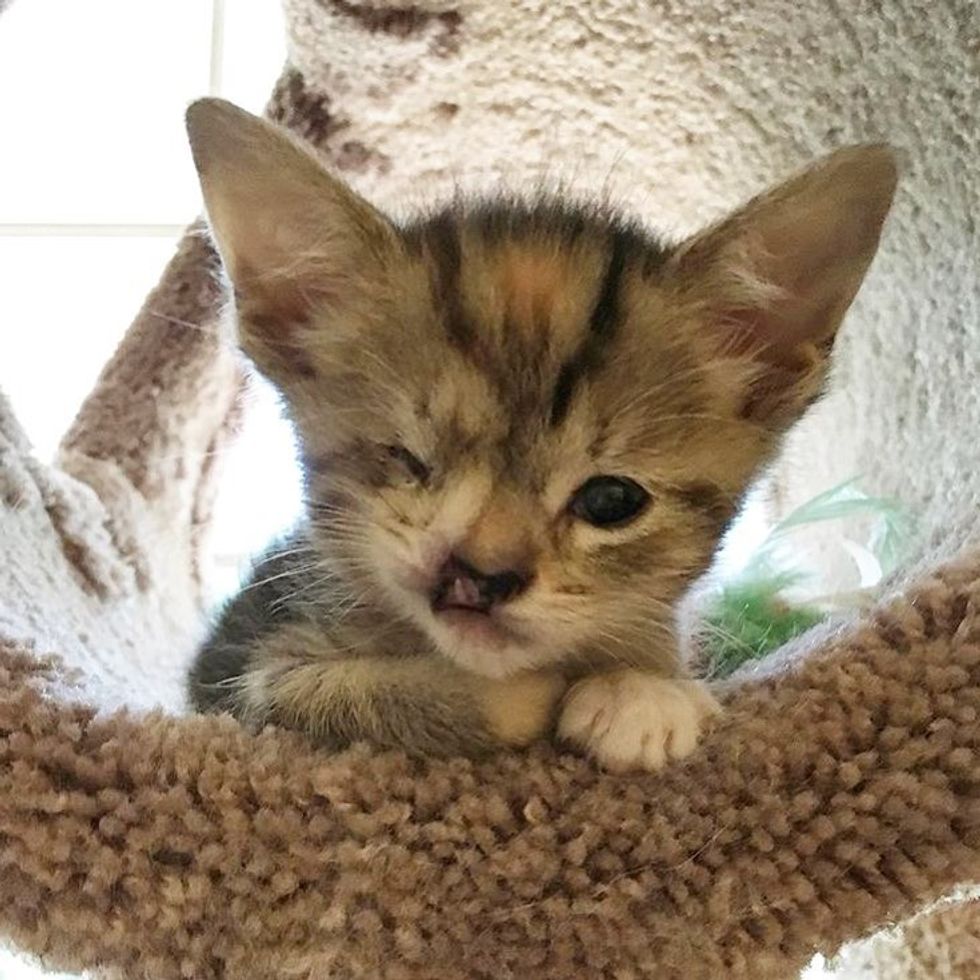 Alex @peanytodd
As P grew bigger, her snaggletooth became more prominent. It only added more cuteness to the sweet one-eyed kitty.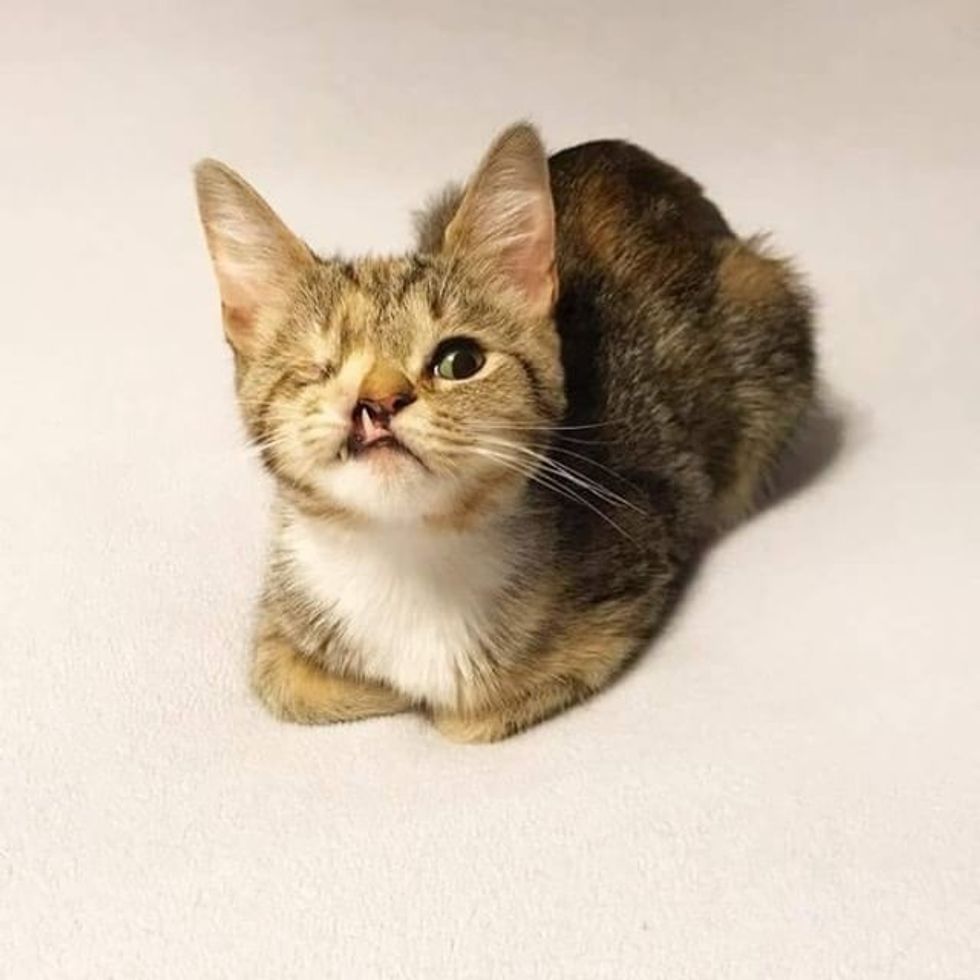 "She has the sweetest neediest personality of any cat I've ever seen. She will come find me around the house and lead me to her food bowl to be petted.

"She sits on her human dad's shoulders every night around dinner time to watch me cook and get some treats. She is truly my best friend," Alex told Love Meow.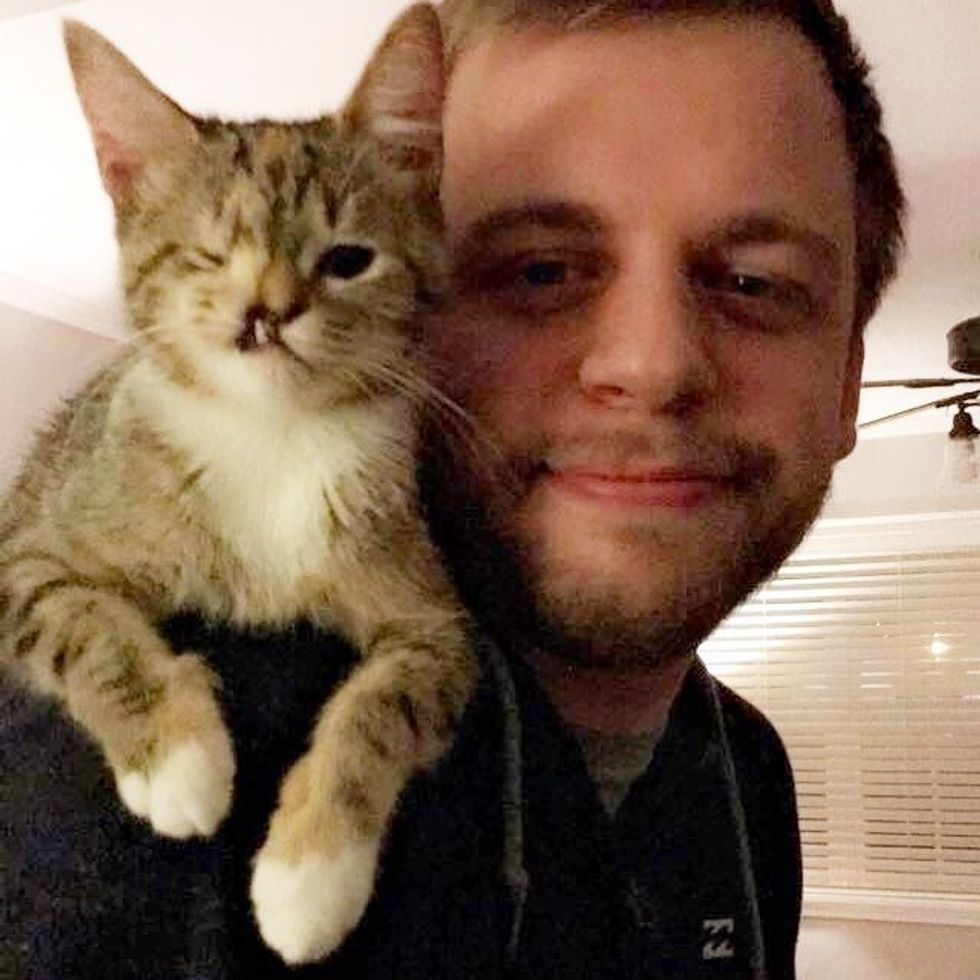 Alex @peanytodd
Hanging out with Mama Plop in a laundry hamper.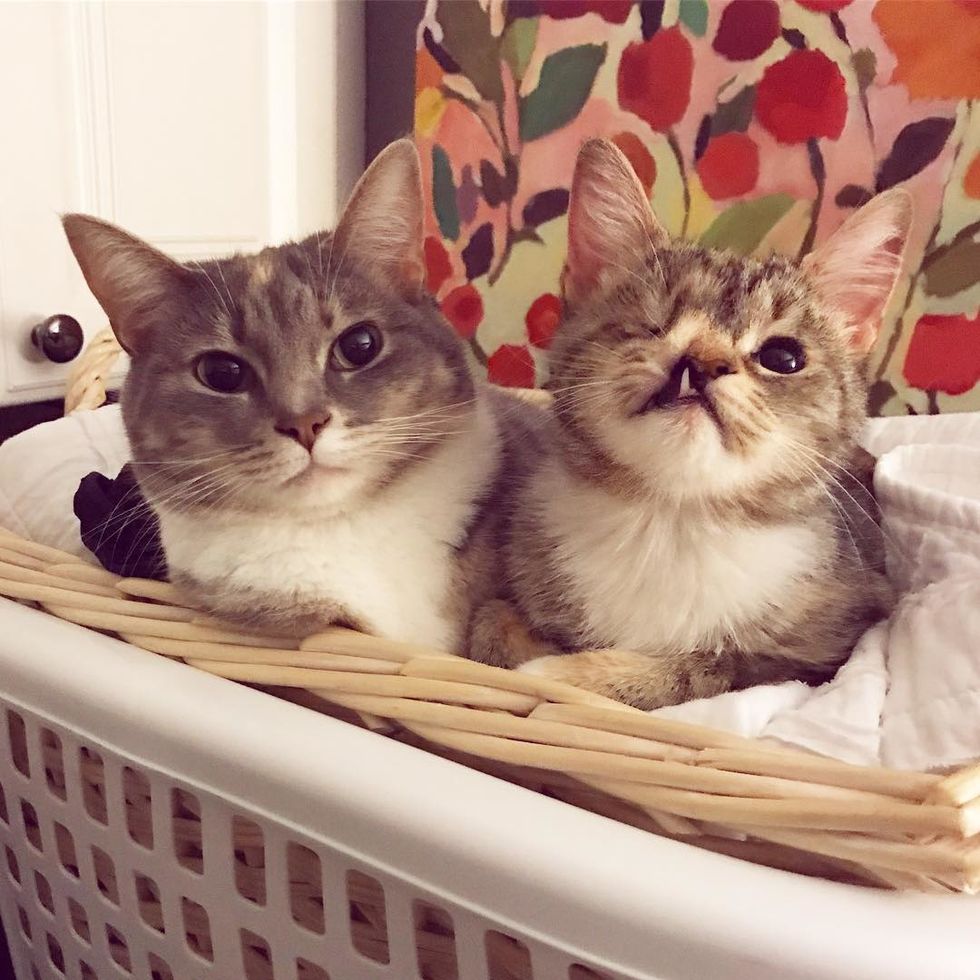 Alex @peanytodd
Now P is two years old, weighing about four pounds.
She is a forever kitten, but what she lacks in size, she makes up in personality.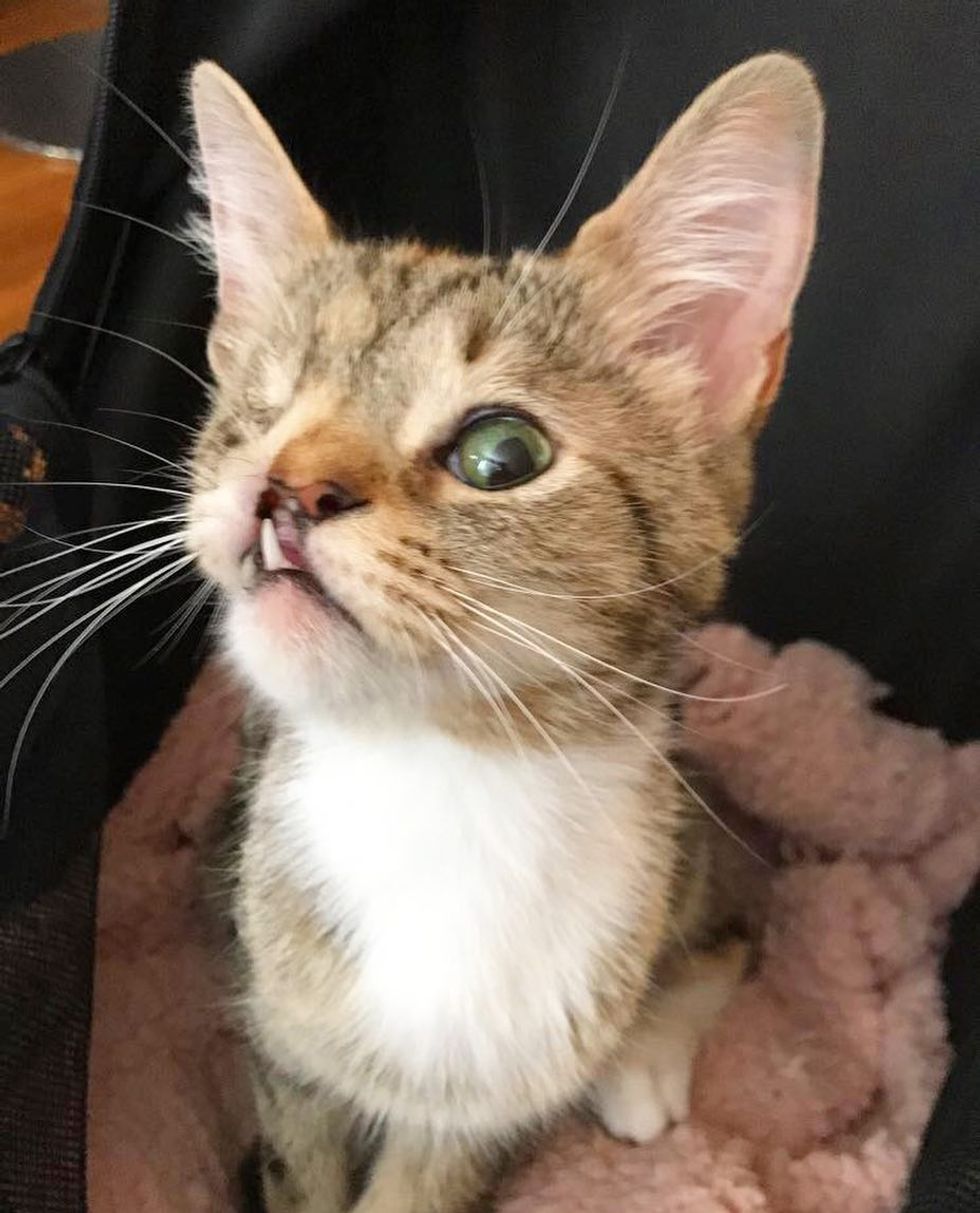 Alex @peanytodd
Can you see me meow?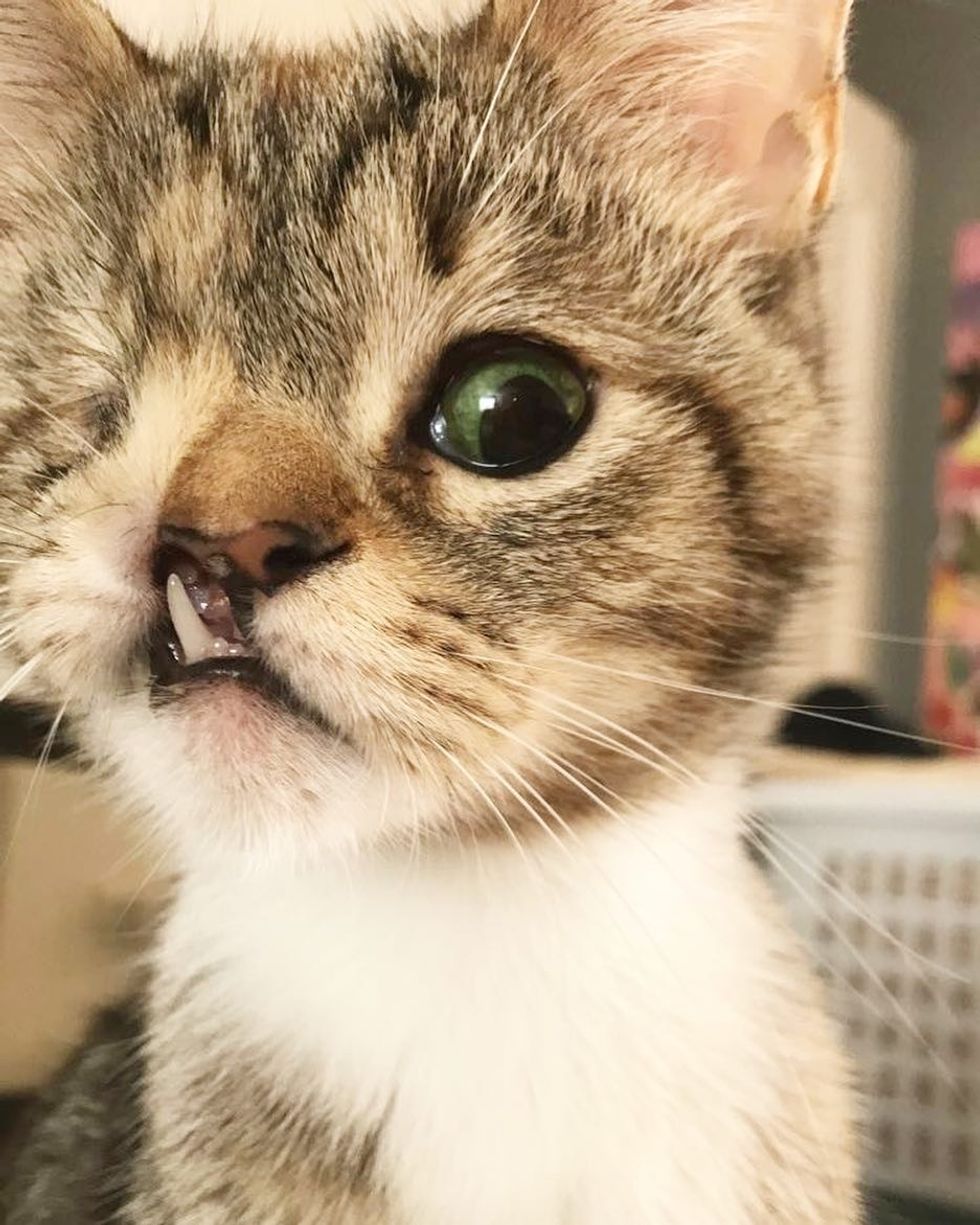 Alex @peanytodd
Recently, P got a new sister, named Phoebe and they immediately became bonded friends.
At six months old, Phoebe has already outgrown P. The two are completely inseparable.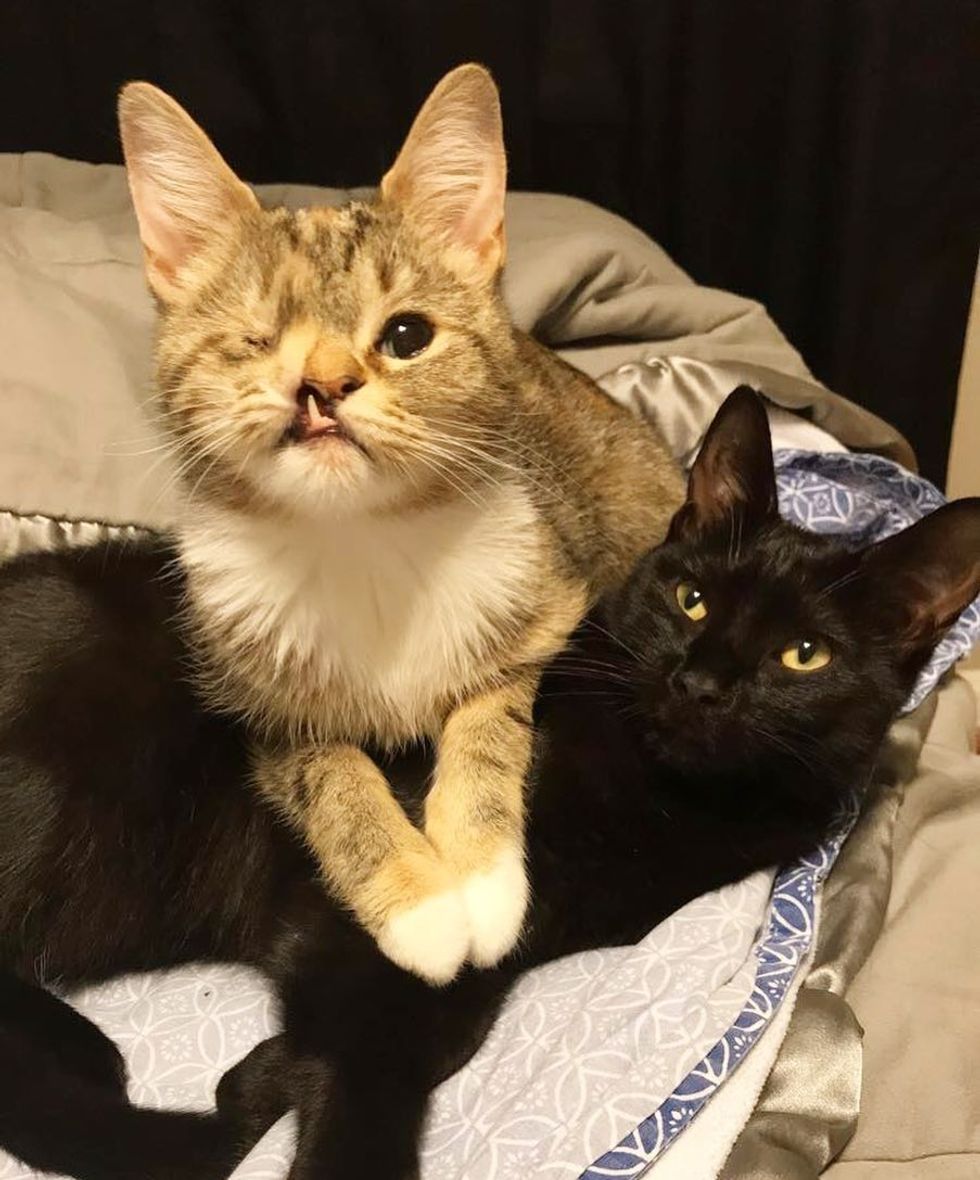 Alex @peanytodd
Purrfect little feline family!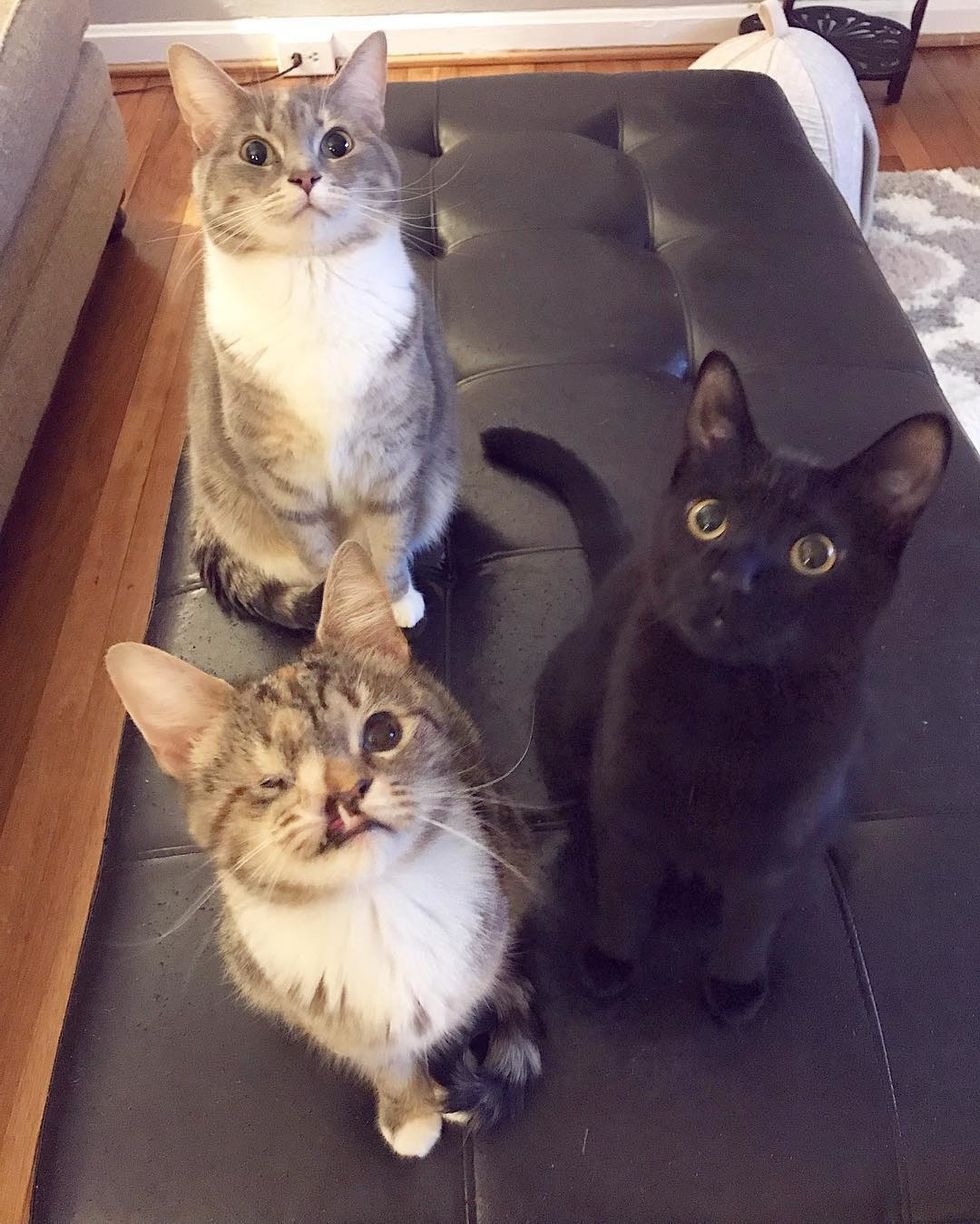 Alex @peanytodd
"I remember almost a dozen people told me it wasn't 'worth it' to keep P alive or see how she turned out," Alex told Love Meow.
"A little compassion goes a long way because by giving P a chance I gained one of the biggest blessings in my life today."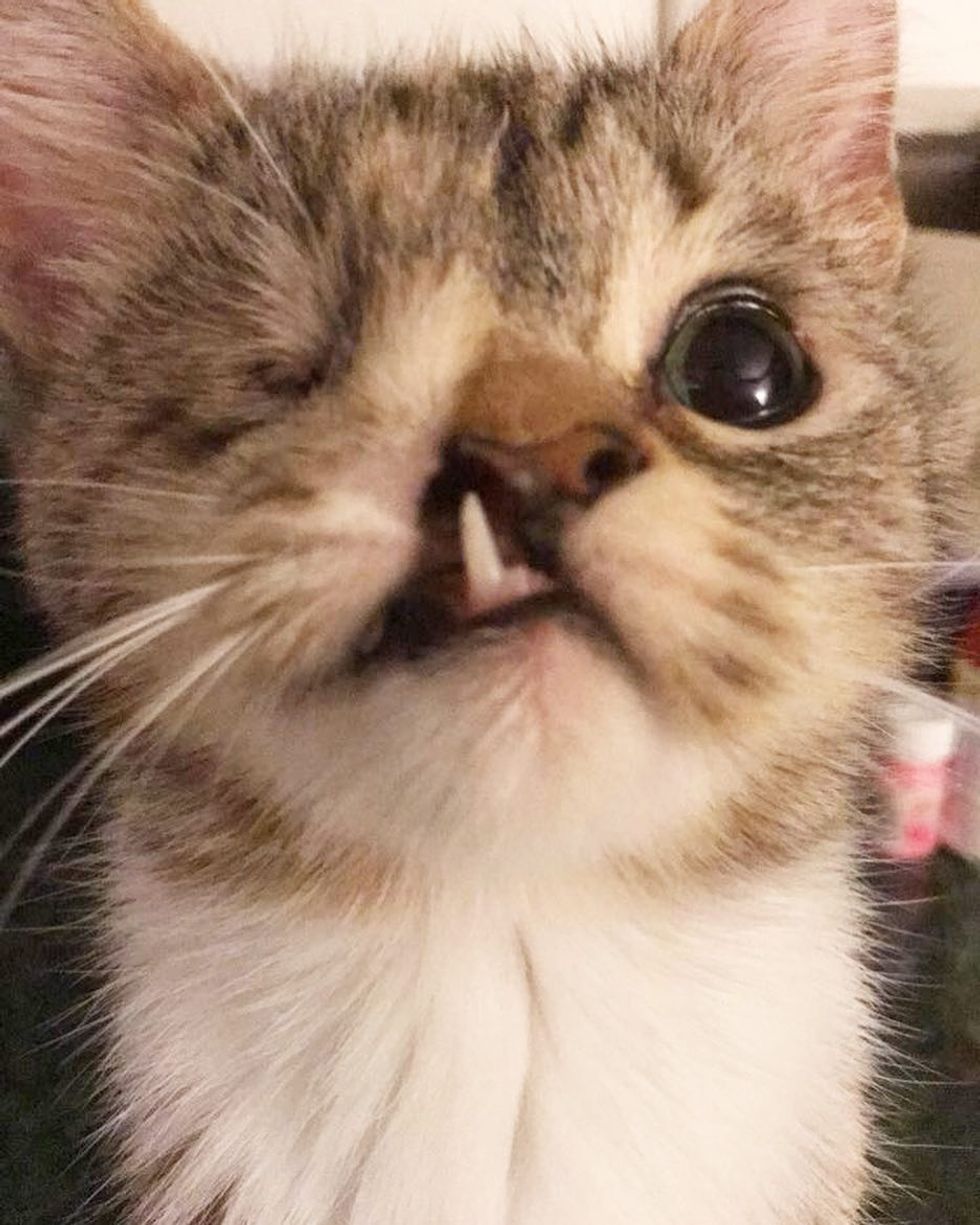 Alex @peanytodd
Follow P and her adventures on Instagram.

Bath time!
Share this story with your friends.
Related story: Cat Never Grew, a Forever Kitten, Surprises Everyone With Her Fight to Live