This man's best friend aka his cat wakes him up every morning like this. What a lucky guy!
"This is how I get woken up every morning," he wrote. When kitty is not rubbing and kissing his nose, he lays himself on his face for a less gentle wake-up call.
Watch the full video here:
Cats are men's best alarm clock!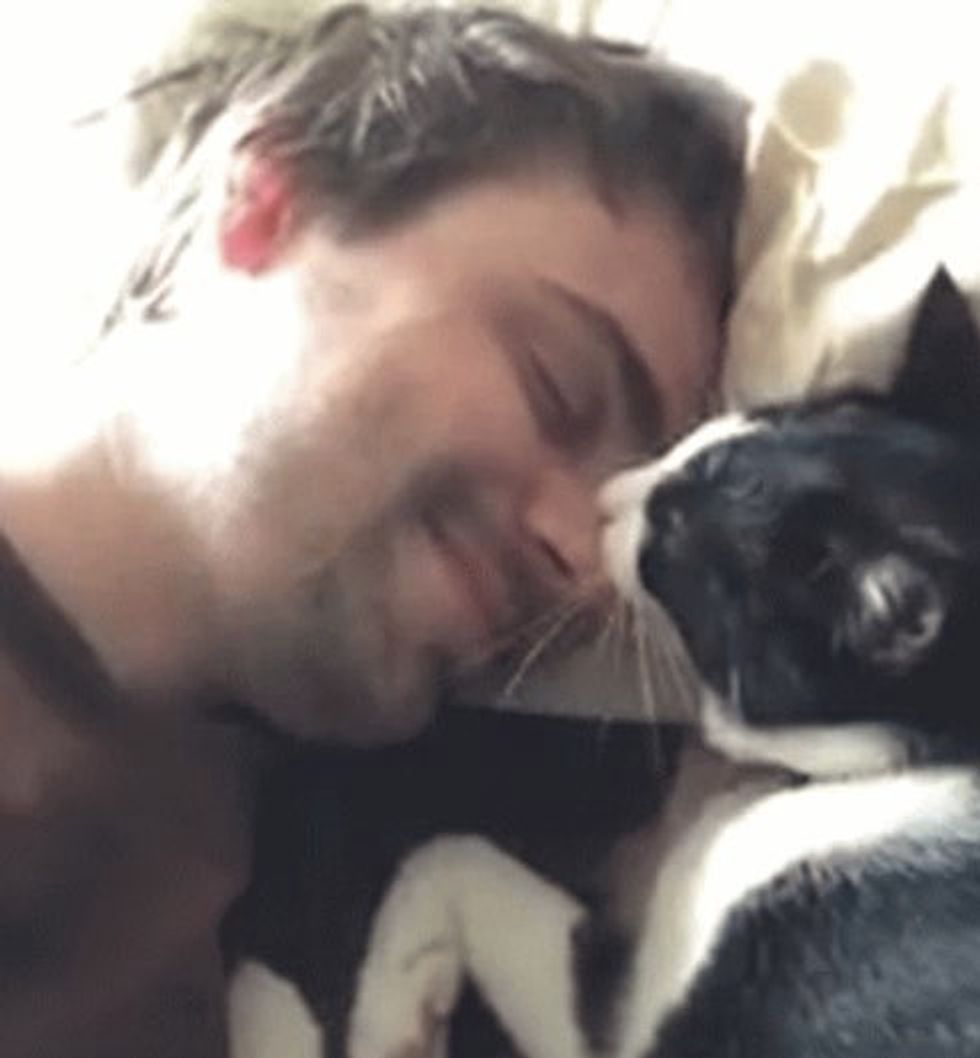 On the other hand, this ginger kitten named Zatochi is too sleepy to wake up his human dad :). "Can we go back to sleep?" the human asked.
Watch this cute video:
A man and his cat :). Share these adorable videos!