A litter of wriggly Sand Cat kittens were born at Zoo Tel Aviv Ramat-Gan in Israel early in August this year. It was great news to the zoo keepers since these tiny wild cats are extinct in the wild in Israel and gradually going on a decline in their native habitats in Asia and North Africa according to zooborns.
The mother cat was doing a great job caring for the litter of four squirmy little kittens. They started exploring out of their den at three weeks old.
They are one of the smallest wild cat breeds, next to Rusty-spotted cats. These small, shy animals are adapted to living in the desert. They can thrive in some of world's most deserted areas. They have large ears that give them acute hearing and work as radiators to release heat.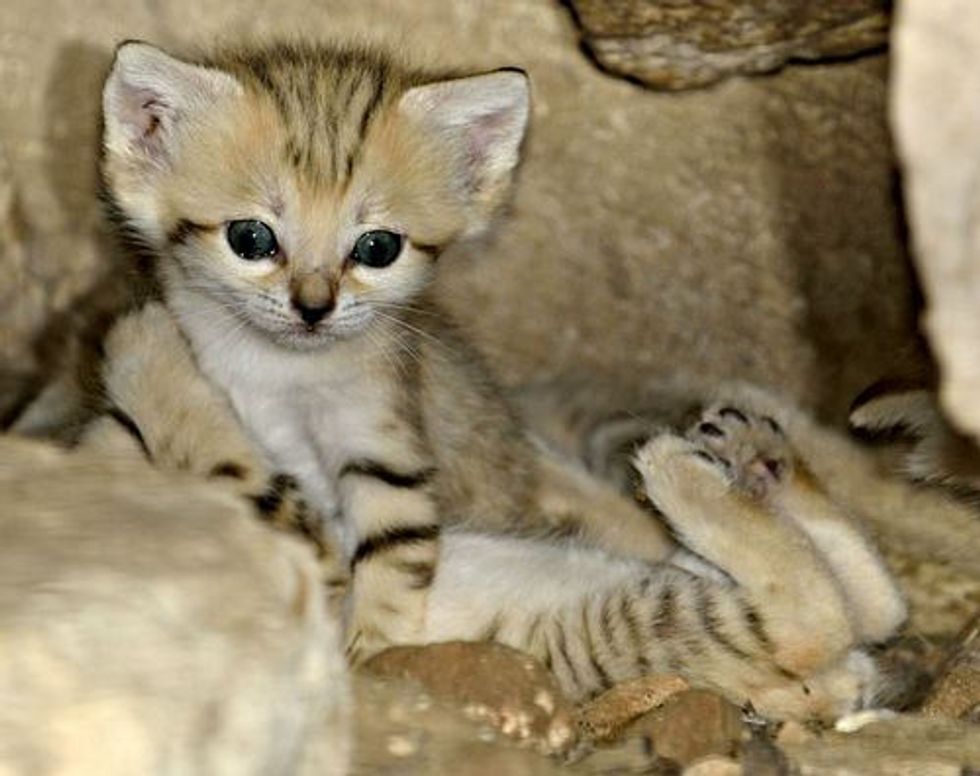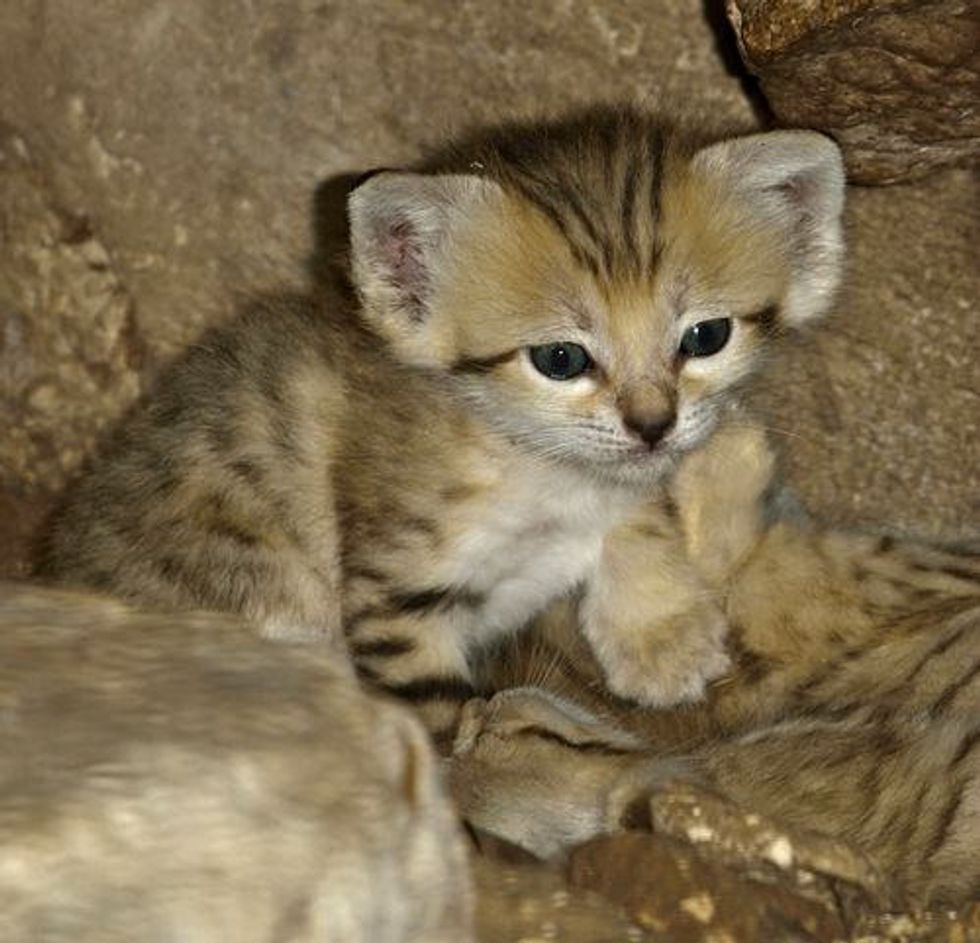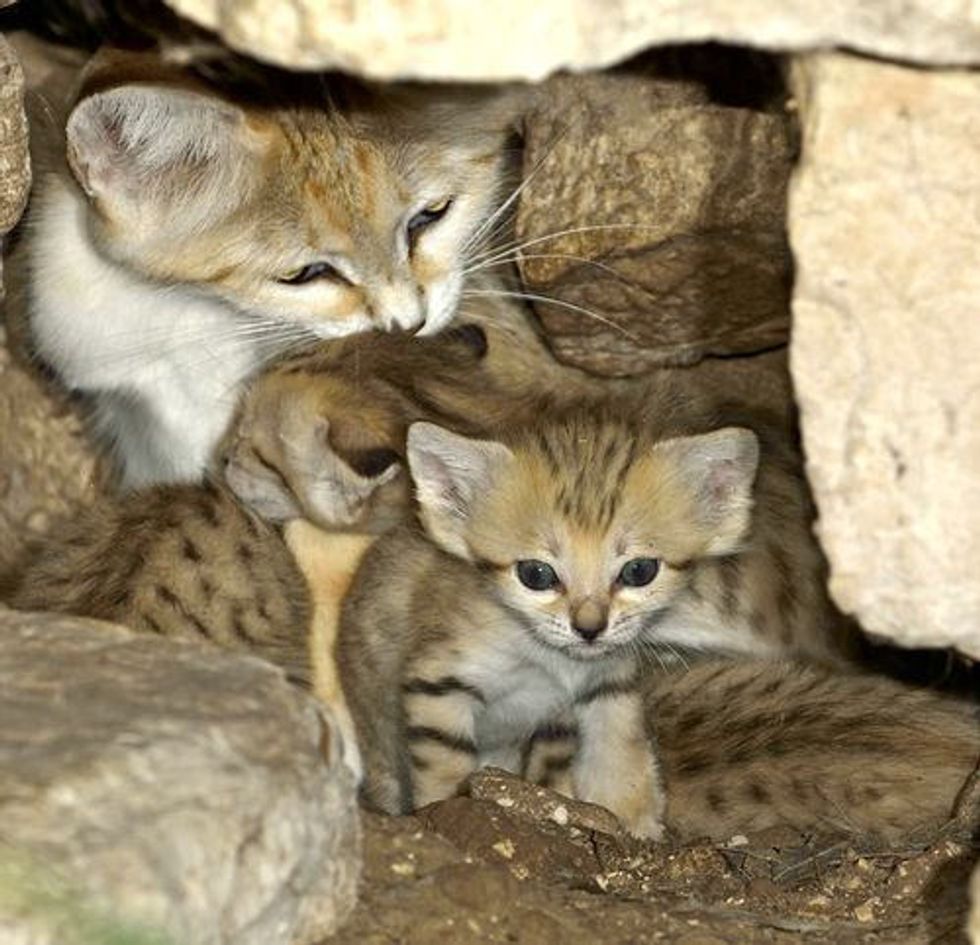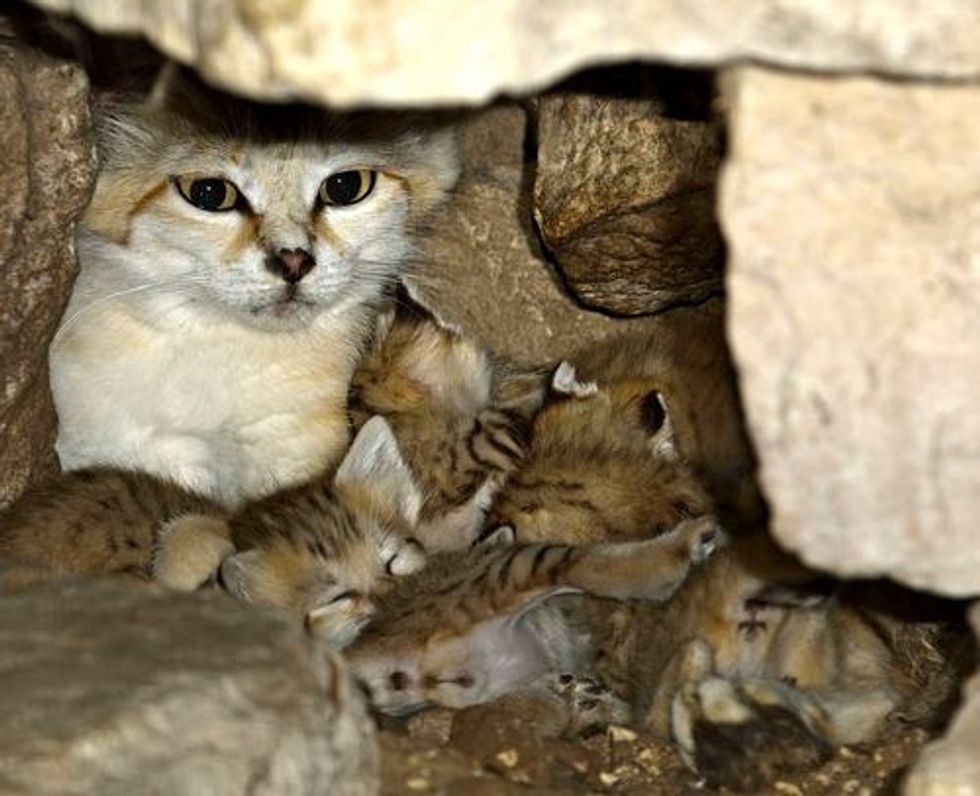 Source: zooborns.