A family was looking to adopt two kittens but couldn't leave the third kitten of the litter behind.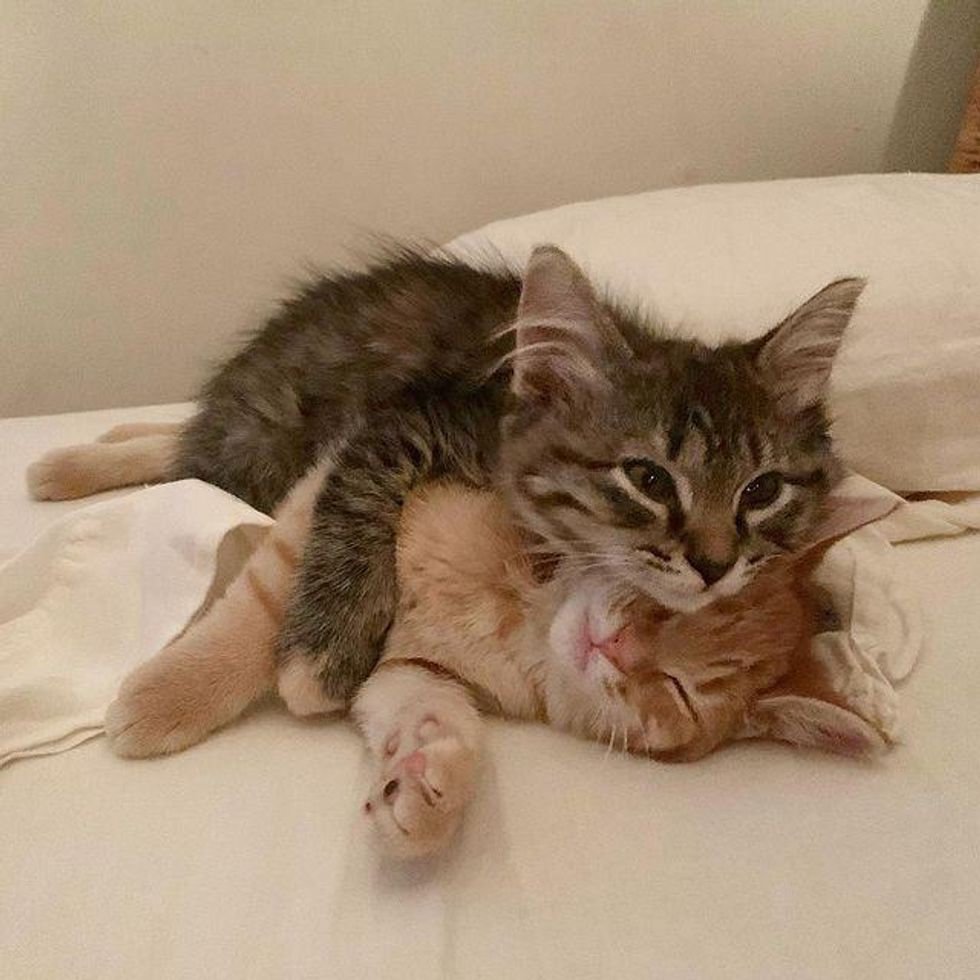 Hattie and GinnyMolly @nycfosterkittens
Three kittens were rescued and transported to Meow Parlour (in New York City) all the way from Kentucky, so they could have a better chance at life.
The feline sisters were eight weeks old and almost ready to find their happily ever after. Molly, a foster volunteer of the rescue, took them on and quickly noticed their big personalities. As soon as they got in the car, one of the kittens had a lot to say and her sisters echoed along.
"Hattie (long hair tabby) seemed to be a bit of a diva, making her wishes known loud and clear," Molly shared with Love Meow.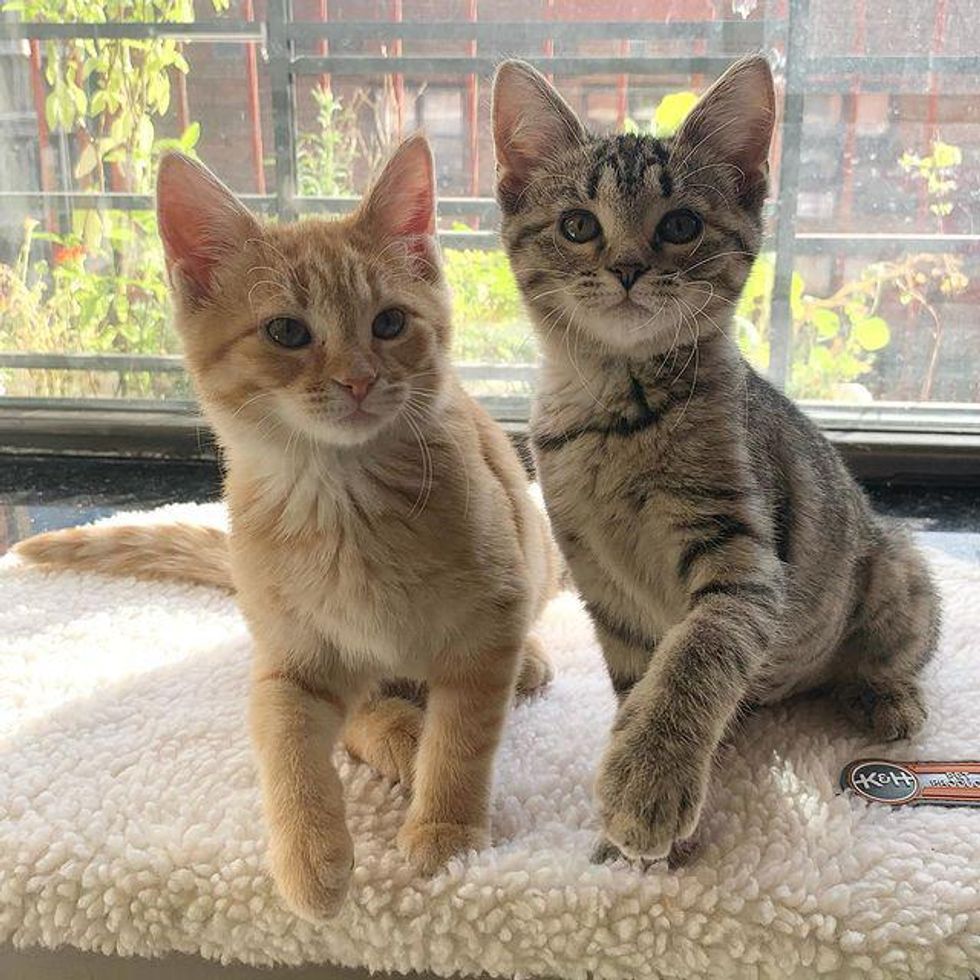 Ginny and Lucy
"When we got to my apartment and I opened the carrier, all three kittens (Hattie, Ginny and Lucy) jumped out and proceeded to explore and play nonstop for hours."
The kittens weren't shy at all, demanding pets and attention from the start. They ran around their new digs and ate to their hearts' content before settling in for the night as a trio.
"They skipped the multiple cat beds I had set up for them and jumped right into my bed. They all slept there every night of their stay," Molly told Love Meow.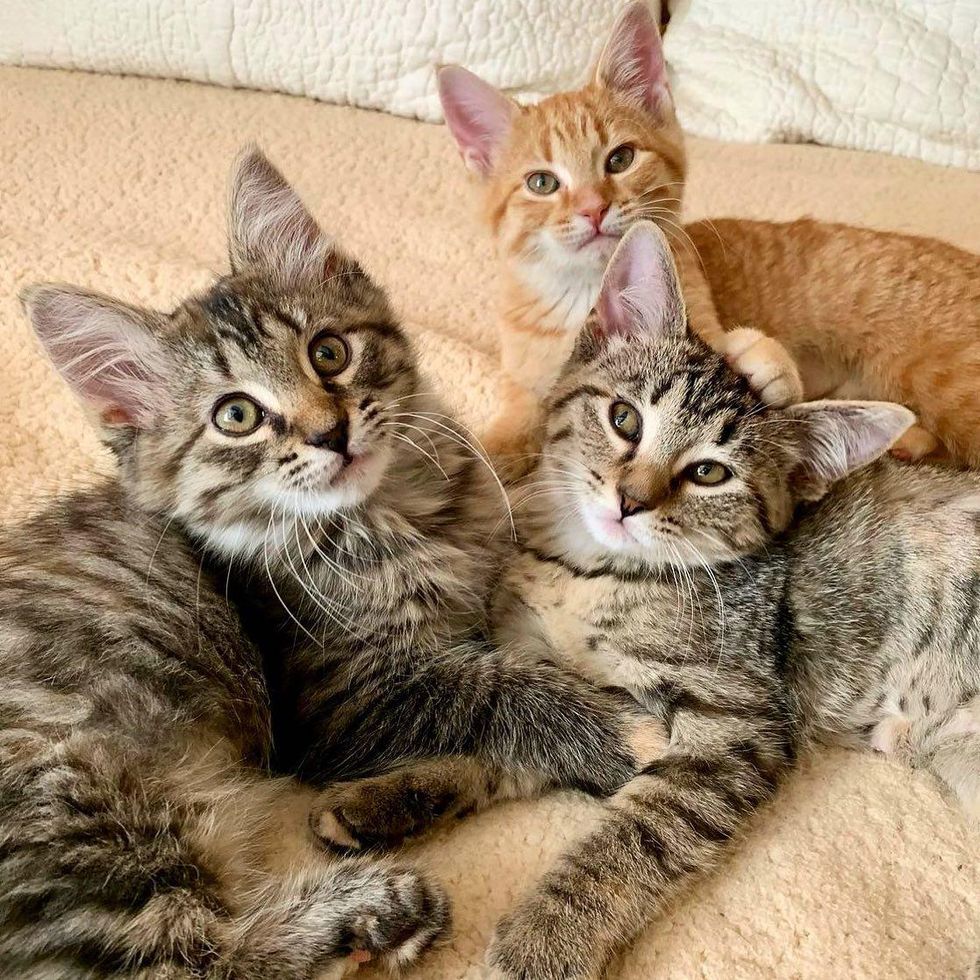 The tabby sistersMolly @nycfosterkittens
Adoptions were really slow over the summer, so Molly wasn't sure how easy it would be to find them homes.
"I especially worried about the fact that there were three of them, so they'd likely need to find one home as a pair and another home that already had a kitten or young cat looking for a friend," Molly shared with Love Meow.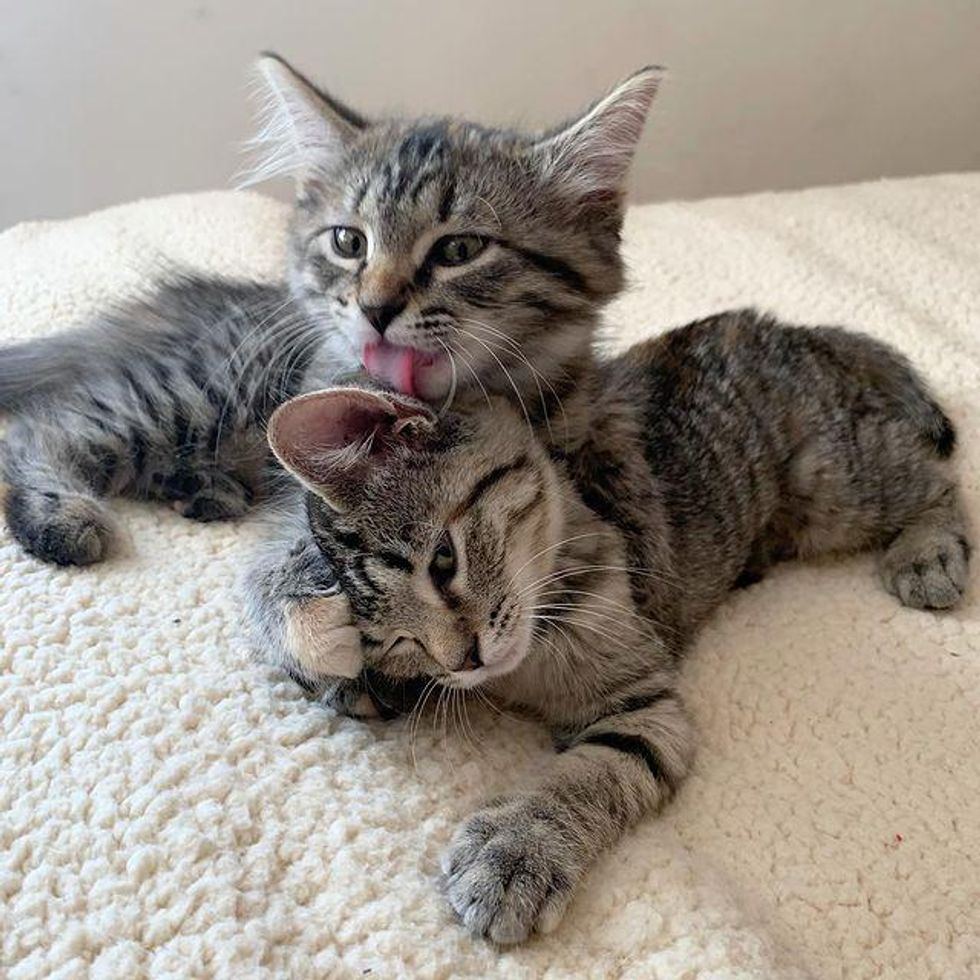 They do everything together and feed off each other's energyMolly @nycfosterkittens
Every morning, Hattie would jump down from the bed to fetch her favorite fuzzy jingle ball, and her sisters would quickly join in the fun. "All three kittens loved to play in their tunnel, to wrestle, and to chase one another around my apartment."

"When they would finally take a break, they loved to cuddle up together on my bed or on one of their Meow Parlour beds. They could often be found giving one another baths, which sometimes turned back into wrestling."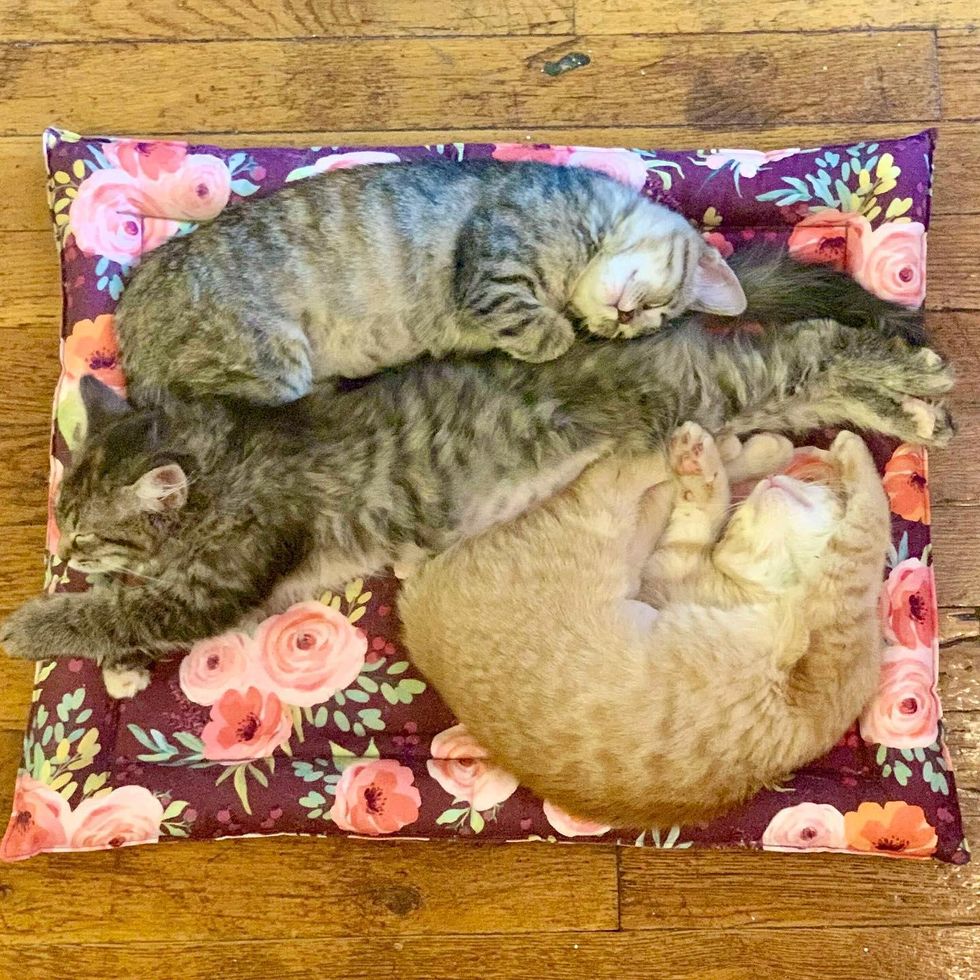 Napping on their comfy Meow Parlour bed
Molly hoped to at least get the tabbies rehomed in pairs, but was really wishing for a triple adoption miracle.
A few days later, she received a big surprise when a family reached out and said they were interested in adopting all three kittens together.
"I tried not to get my hopes up because so much can happen throughout the adoption process," Molly shared with Love Meow.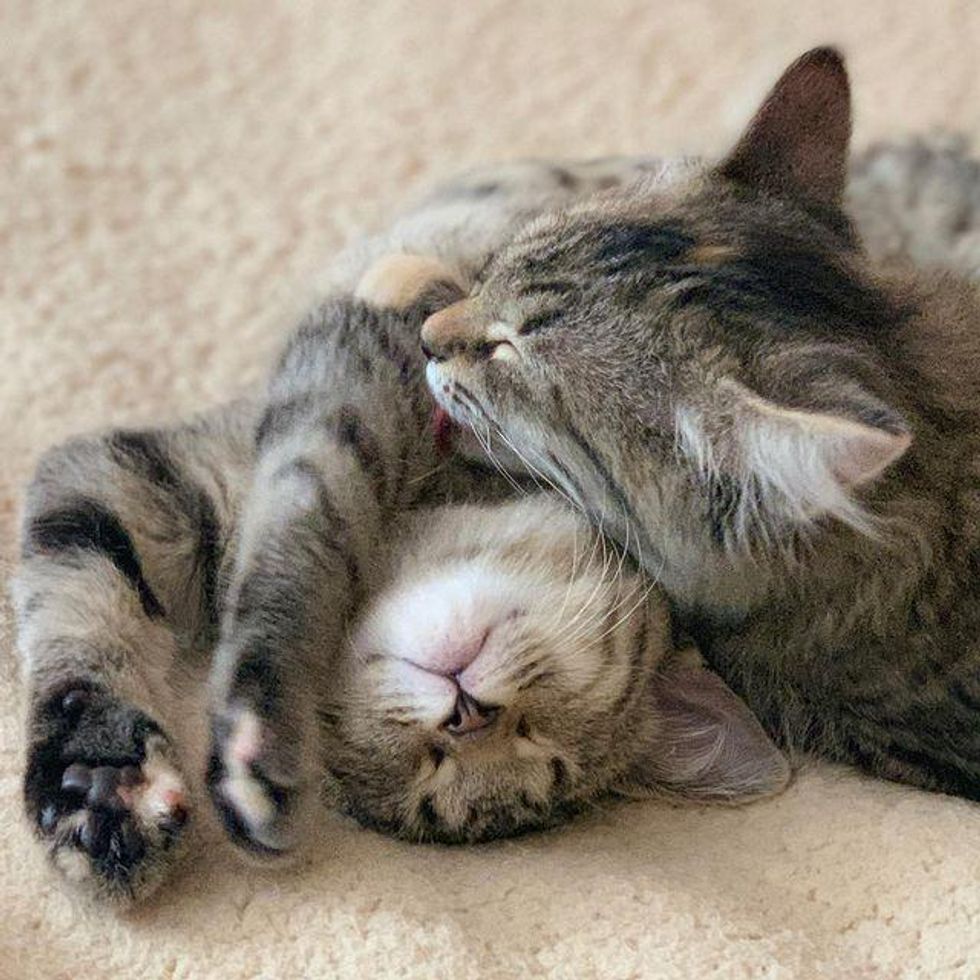 Molly @nycfosterkittens
As it turned out, the family were originally looking to adopt a pair of kittens after losing their two longtime cats to old age. "When the adopter saw the photos of the three, she just couldn't imagine splitting them up."
They had a virtual meet-and-greet and the family fell even harder for the trio. "A few days later, the adoption was finalized — What's extra special is that the adopter is a 5th grade teacher, just like me," Molly added.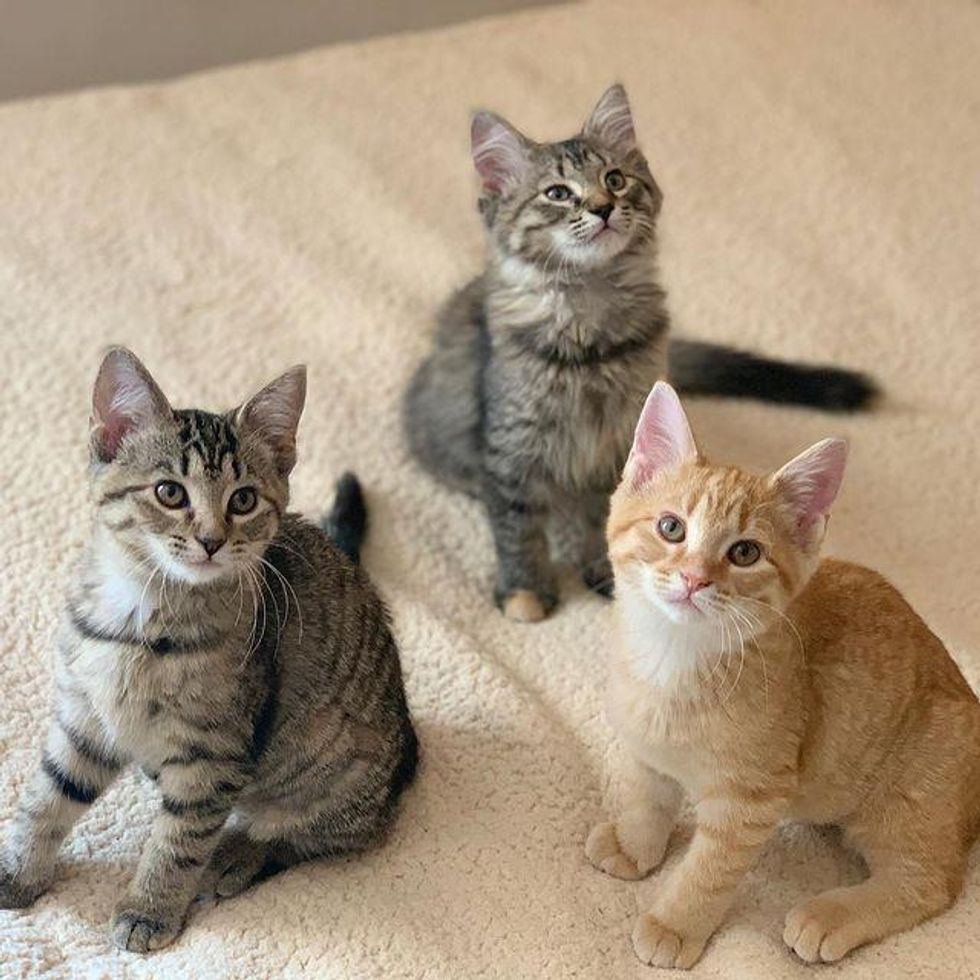 They were adopted togetherMolly @nycfosterkittens
Hattie, Ginny and Lucy (now renamed Teddy, Rose, and Rain) are thriving with their big family. "They're already settling into their forever home, where they have two human siblings to love them like crazy."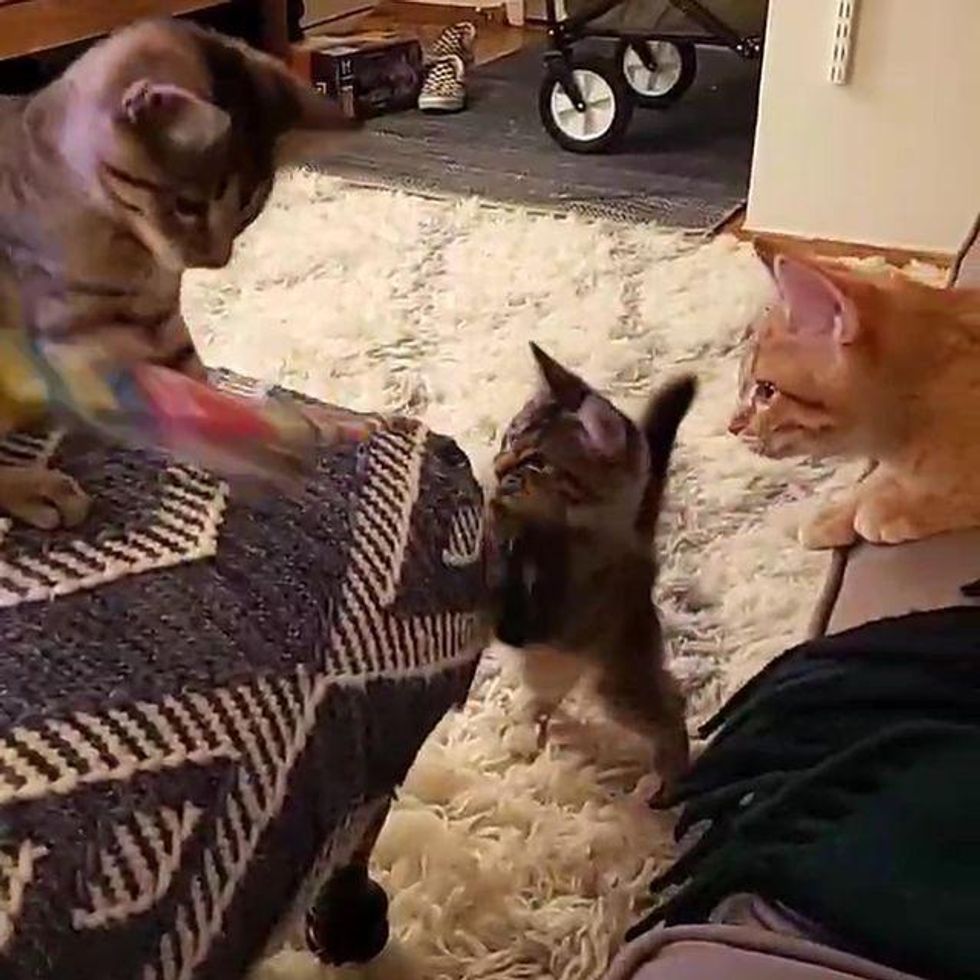 Playing together at their forever homeMolly @nycfosterkittens
The kittens enjoy running around the house and wrestling on the big table, providing endless feline entertainment.
"They sleep like champs, and they are explorers. They are better than I could have dreamed," the adopter shared with Love Meow.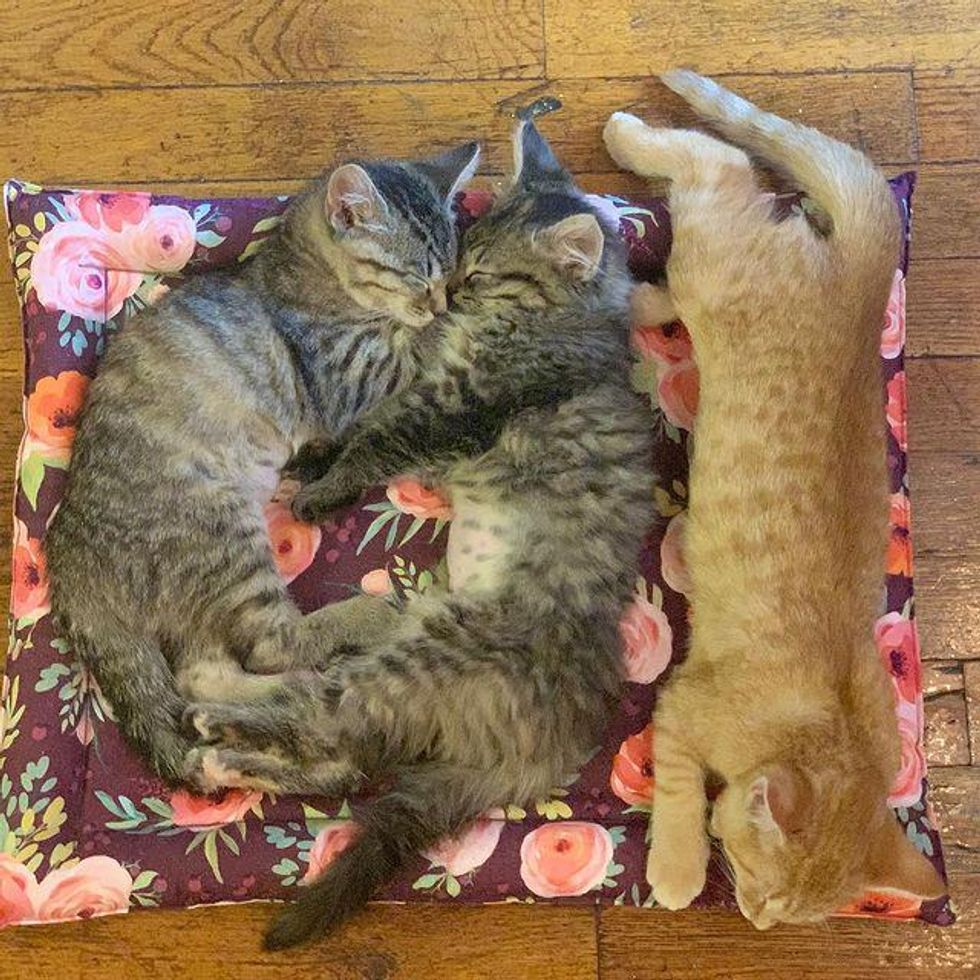 Molly @nycfosterkittens
Share this story with your friends. Follow Molly's foster kittens on Instagram @nycfosterkittens and follow Meow Parlour and their available kitties on Instagram @meowparlour.
Related story: Cat Brings Kitten to Family She Trusts and Comes Back Next Day with Another One