Three new born kittens were saved from fire debris of a burnt RV by St. Johns County Fire Rescue firefighters who pulled them out to safety and revived them with an oxygen mask.
The RV was engulfed in fire when the firefighters arrived. Once they extinguished the fire, they could hear meowing coming from the debris. Alton Robey and his colleagues started searching through the wreckage. What they found were two kittens covered in soot. Right away, they supplied the kittens with oxygen. "We put them in a box, wrapped them in a towel. They came back around pretty quick," Robey said.
Robey continued to search the debris and found another kitten. "The little blonde one was the one that I pulled out of the wreckage," he added.
The three kittens appeared to have just been born under the RV. Knowing that they wouldn't be able to survive without someone to take care of them, the firefighters decided to find homes for all the kittens and the little blonde one was adopted by his rescuer.
"I have a little 2-year-old. She just got a new kitten," Robey said.
Firefighters pulled out three new born kittens from a burnt RV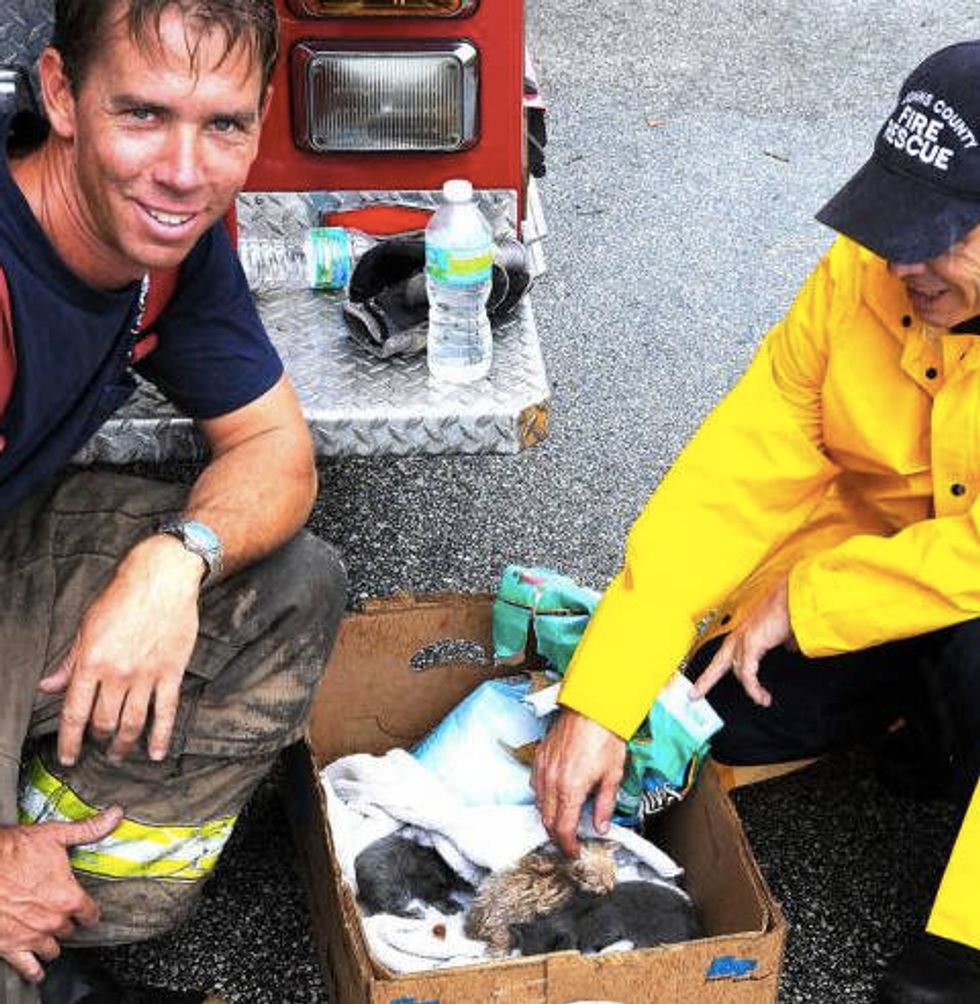 The kittens were found in the debris of the burnt RV.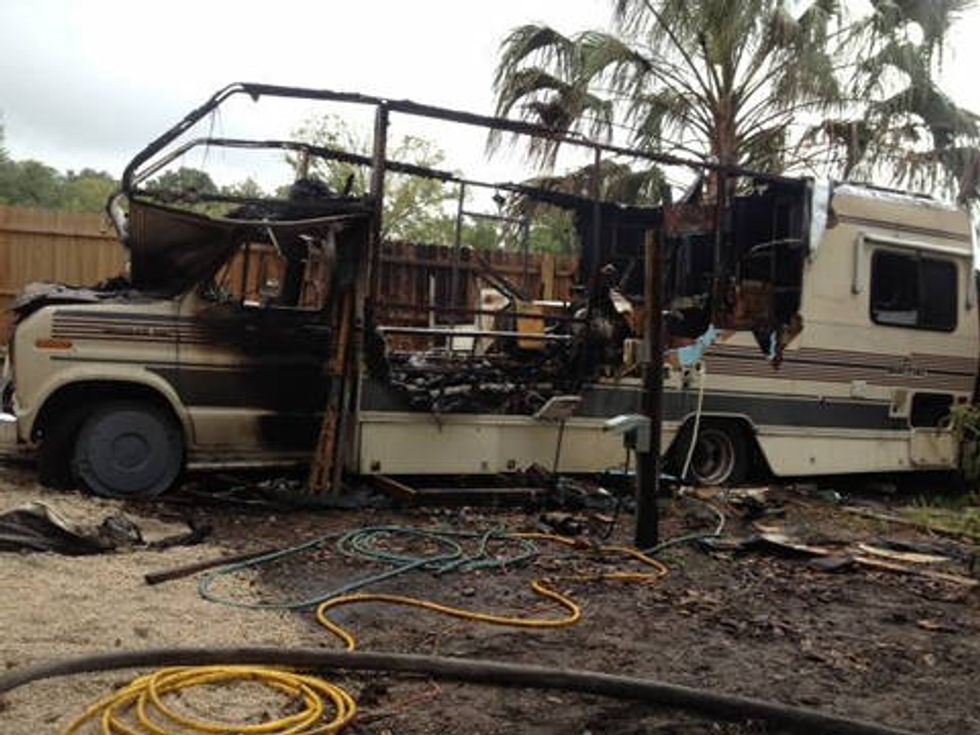 They came back quickly after receiving oxygen through the mask.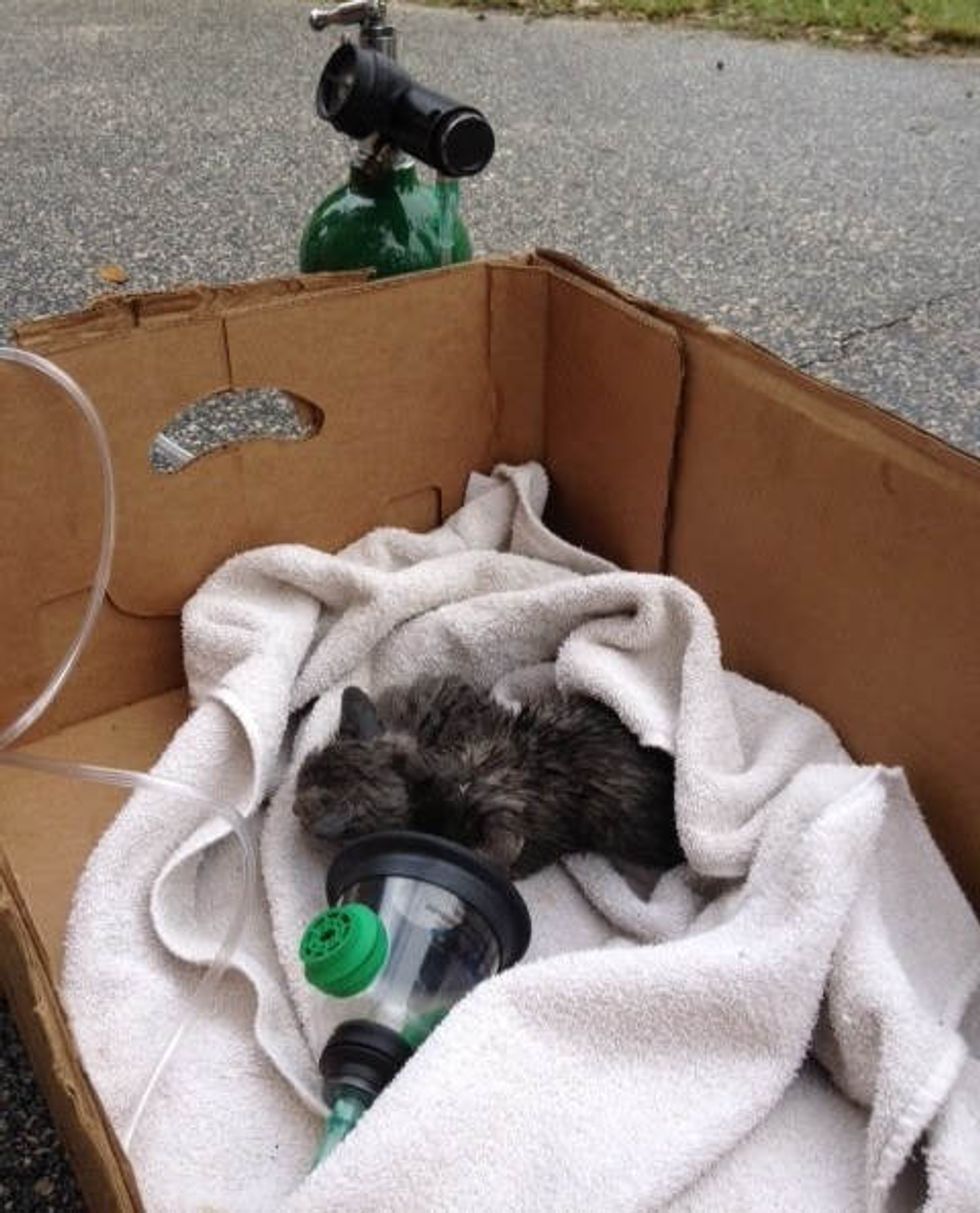 This tiny blonde kitten went home with Alton Robey who saved him from the wreckage.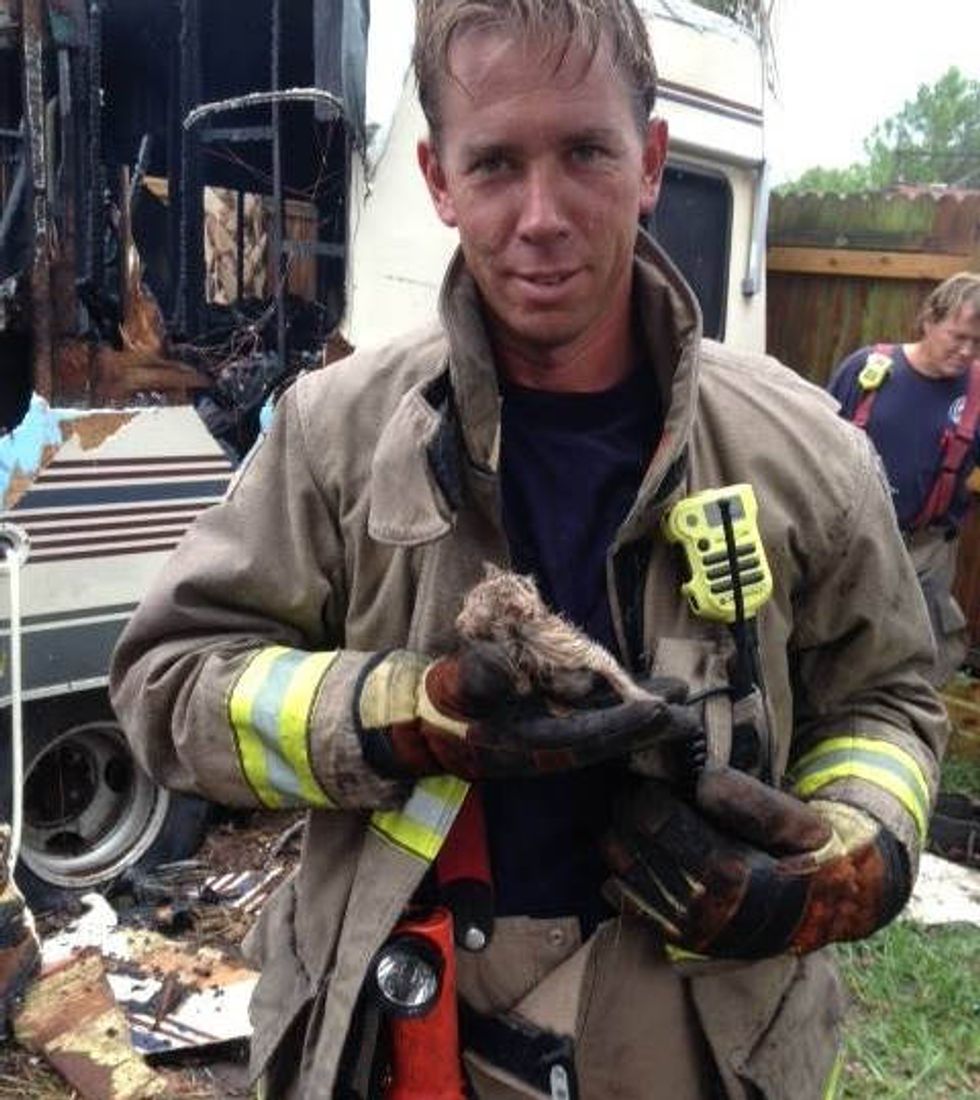 Source: The St. Augustine Record. Photos via St. Johns County Fire Rescue.