Fruit, a fluffy Himalayan kitty from Taiwan (born in 1996), may look a bit pudgy, but he is not fat. He is just wonderfully fluffy. Fruit only weighs about 13lbs (6.06kg). He has some of the most beauitful pinkish ginger markings on his face and his back.
Fruit is the third oldest cat in the house a.k.a. the Neko Mansion run by a total of seven cats. Their mommy spoils and pampers every single of them.
Me and my piggy buddies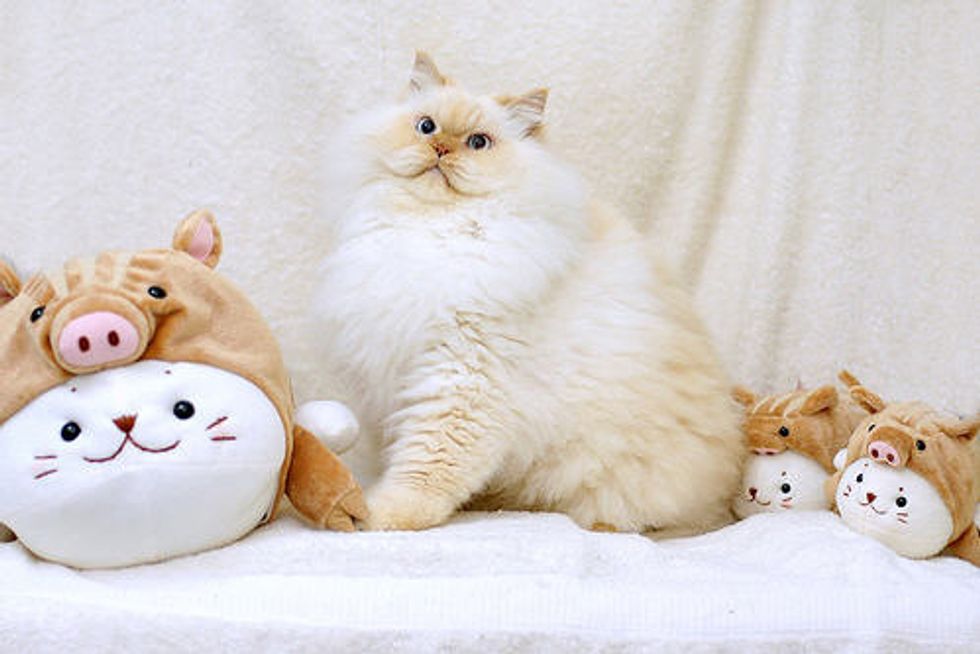 Are you done taking pictures yet? *yawn*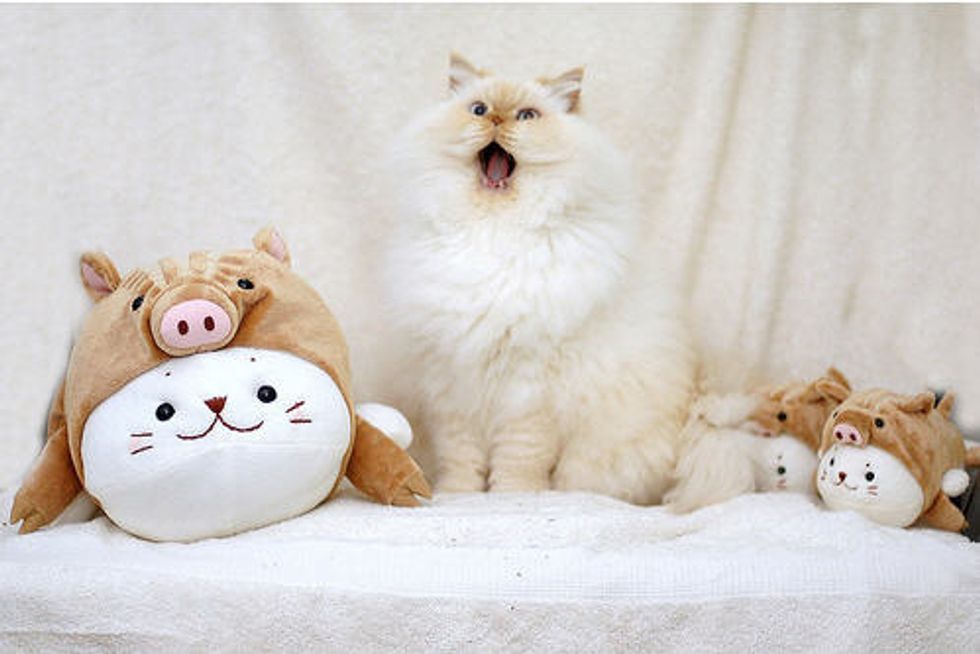 The fluffy boy is funny and silly. He never runs out of ideas for new antics in the house. One time his mommy brought back a small cardboard box. It was barely big enough to fit half of his head, but Fruit thought it otherwise. He tried persistently getting his head in the box. Though he did not quite make it, he got a kick out of it.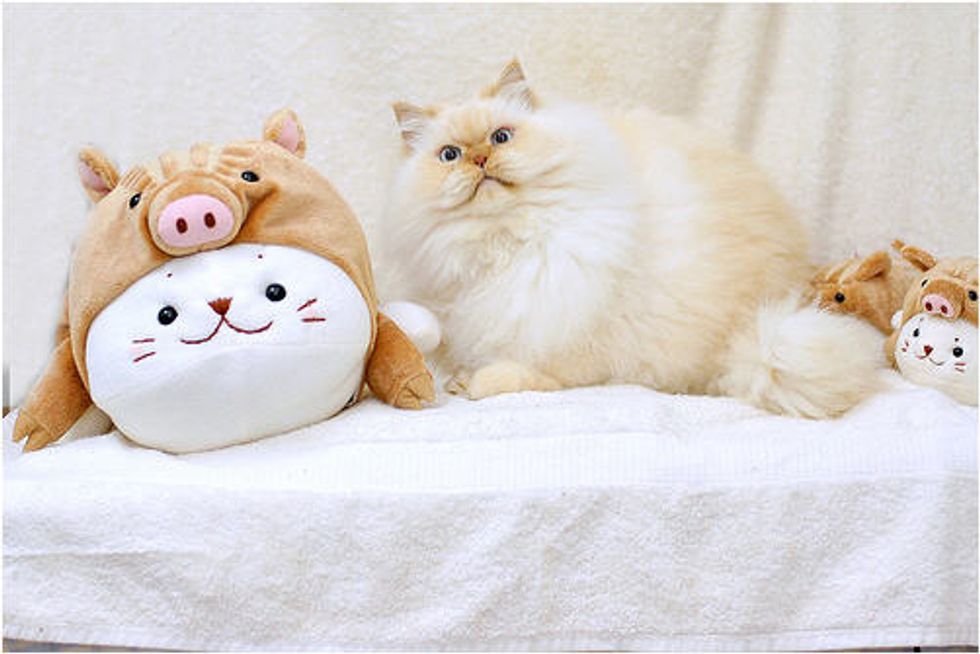 Another strange habit that Fruit has is to nap in a large sleeve. Whehter it is a jacket sleeve or something else, he will snug in from one side and stick his head out the other, napping like a cute caterpillar.
As fluffy as he is, he likes places that are snug and cosy.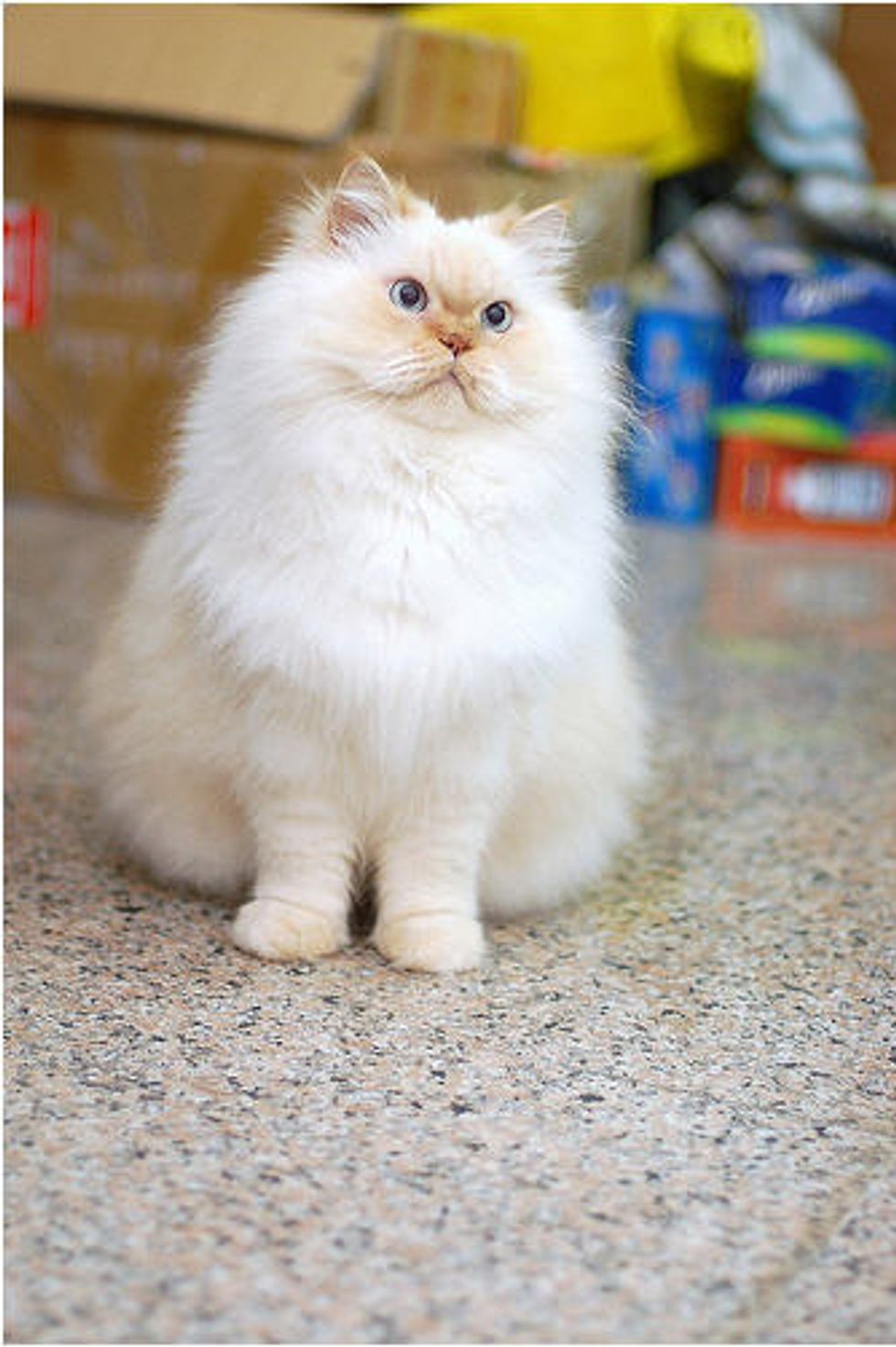 Don't let Fruit's size fool you. He can jump very high and is agile and fast.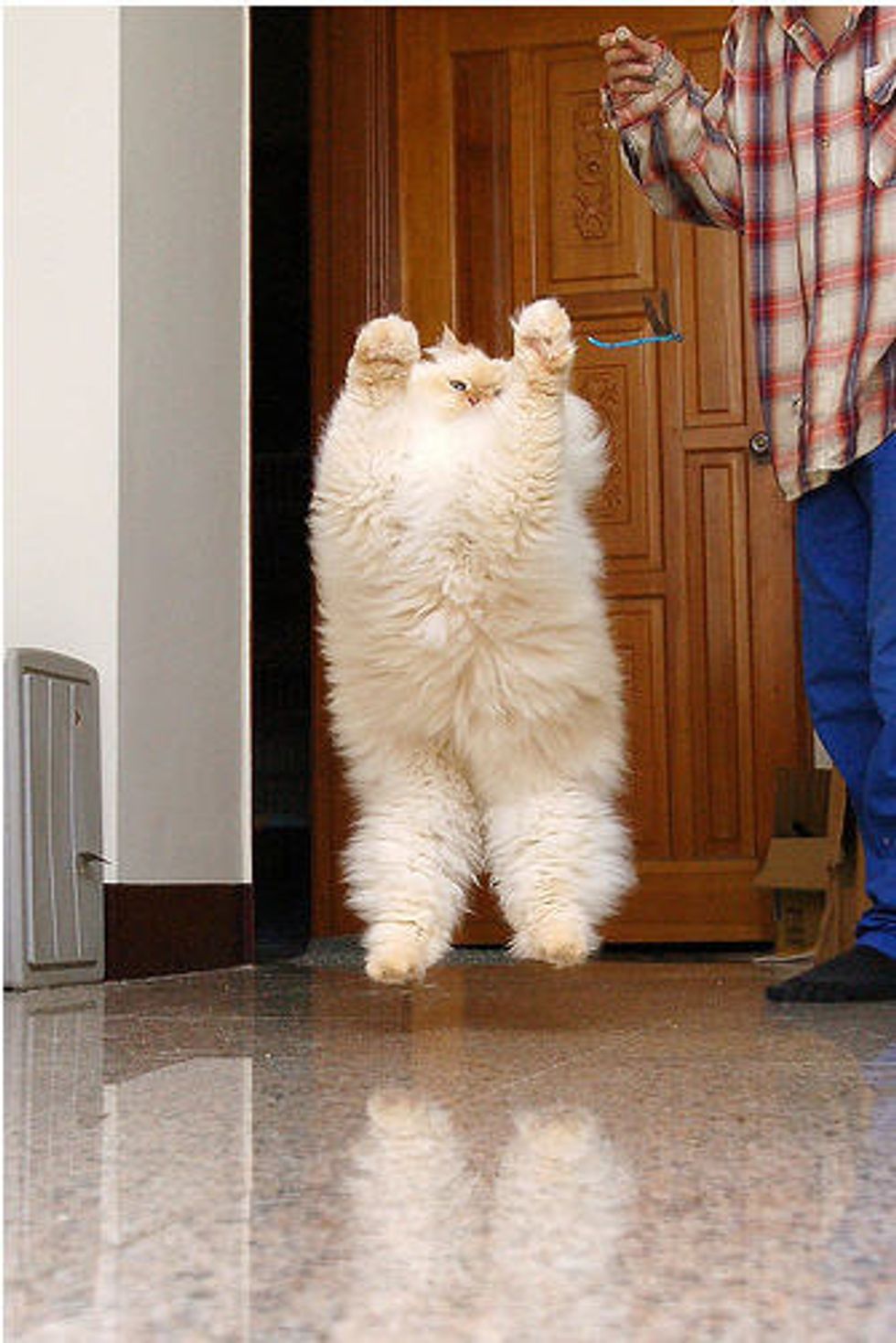 This is how I nap.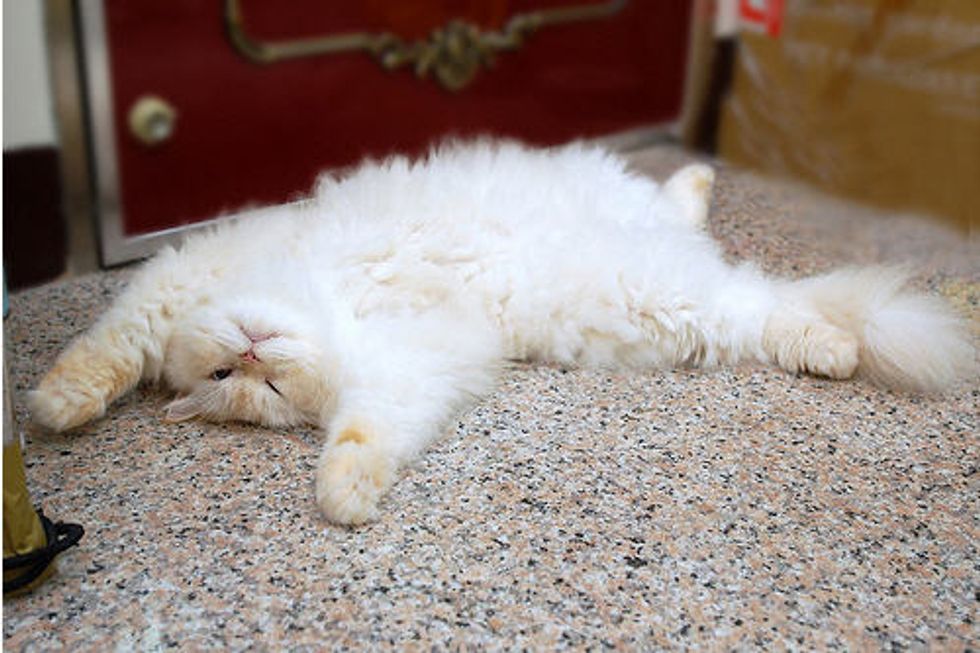 He likes to sit like human.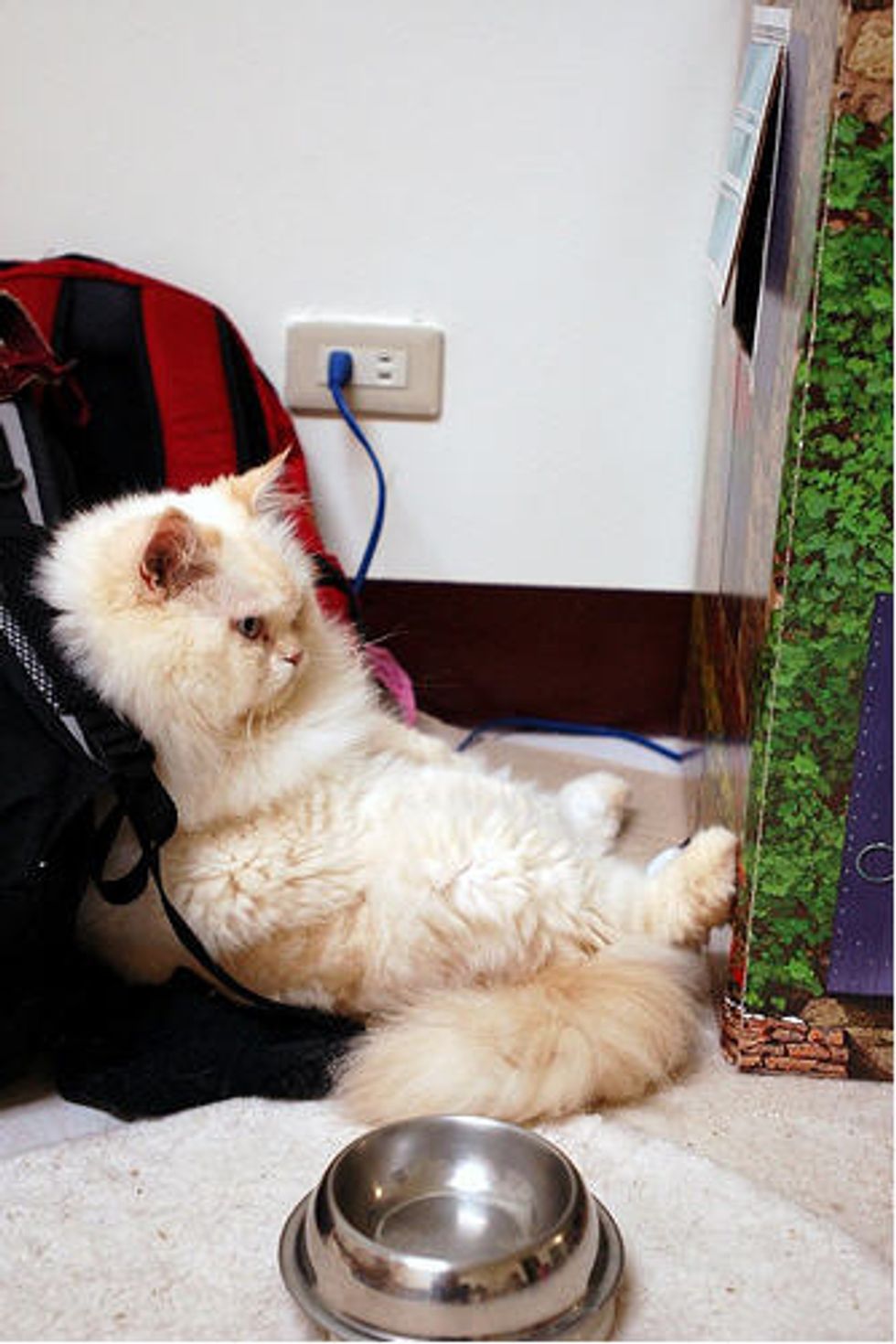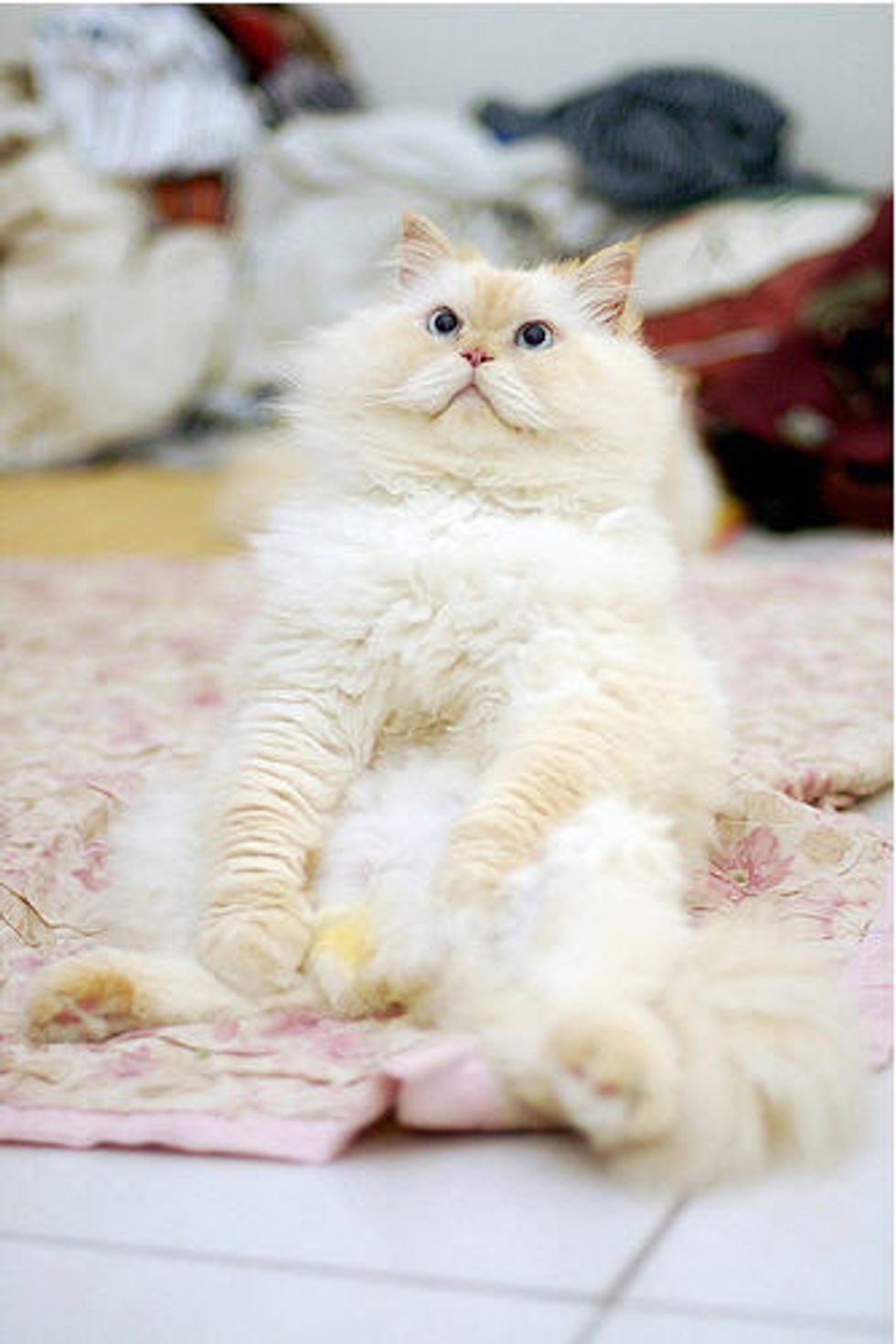 Holy Tail!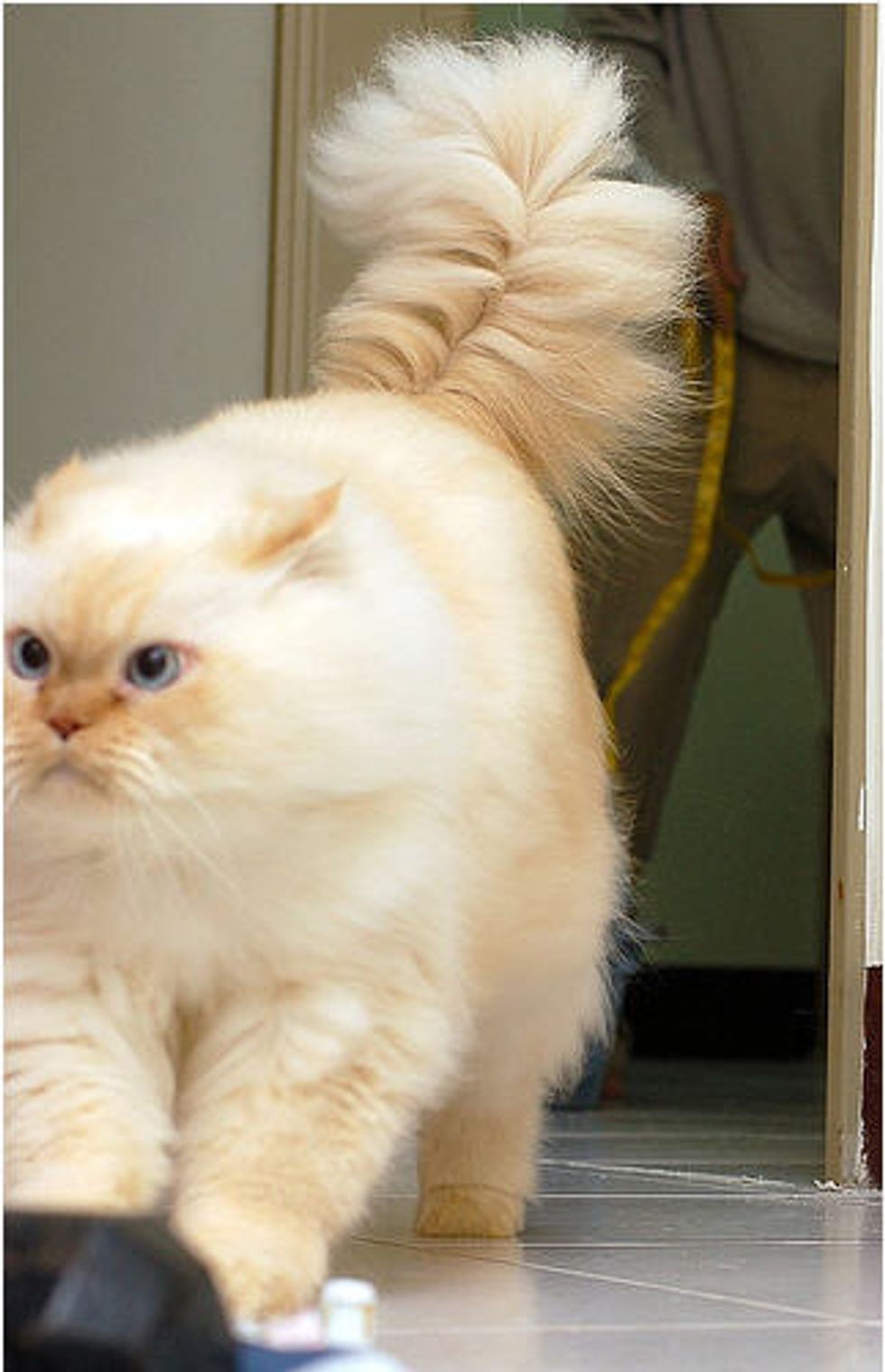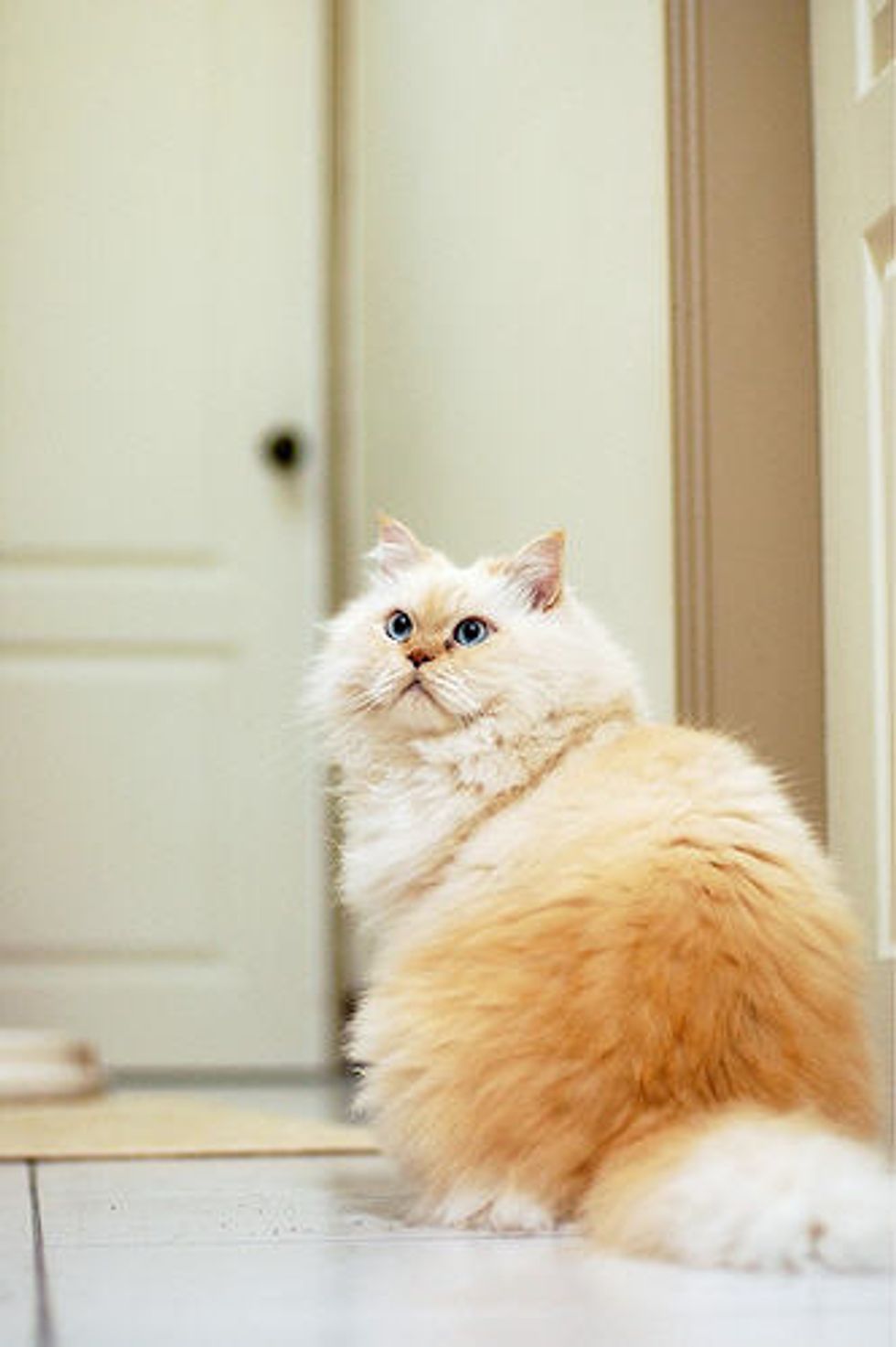 Photos courtesy of ©faureing. You can visit Fruit and the Neko Mansion at their mommy's flickr, YouTube channel and blog (Chinese).