A kitty got caught in traffic, but thanks to a Garland police officer and his quick actions, the kitty was saved and unharmed.
Paul Clark, a motorcycle cop spotted a tiny yellow kitten running across the street and climbing up the back of an SUV that was pulled over behind a truck.
Clark immediately informed the driver of the SUV about the cat, and tried to reach the kitten who by then had squeezed onto the top of the gas tank, out of reach (wfaa).
The officer directed the driver to slowly pull into the nearby bank parking lot. The two worked together to save the kitten.
"Officer Clark crawled under the SUV and loosened the gas tank enough to lower it. By this time, several people had gathered to watch the rescue attempt and an employee from the nearby bank could see the kitten on top of the gas tank. She was able to reach in and rescue the kitten while Officer Clark held the gas tank," according to the statement released by Garland police.
The bank employee, Bianca, offered to adopt the kitten. "Officer Clark had one request of Bianca, name the kitten KIA, after the model of the SUV it was found under," the statement read.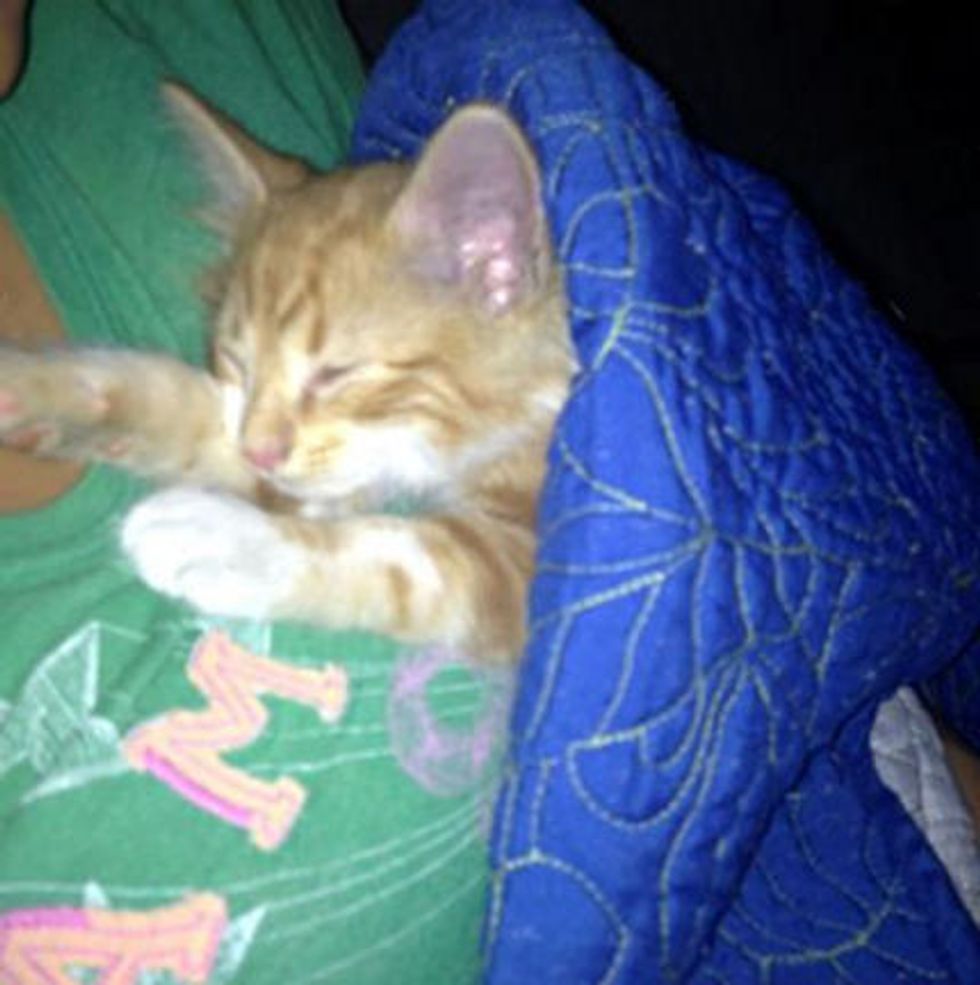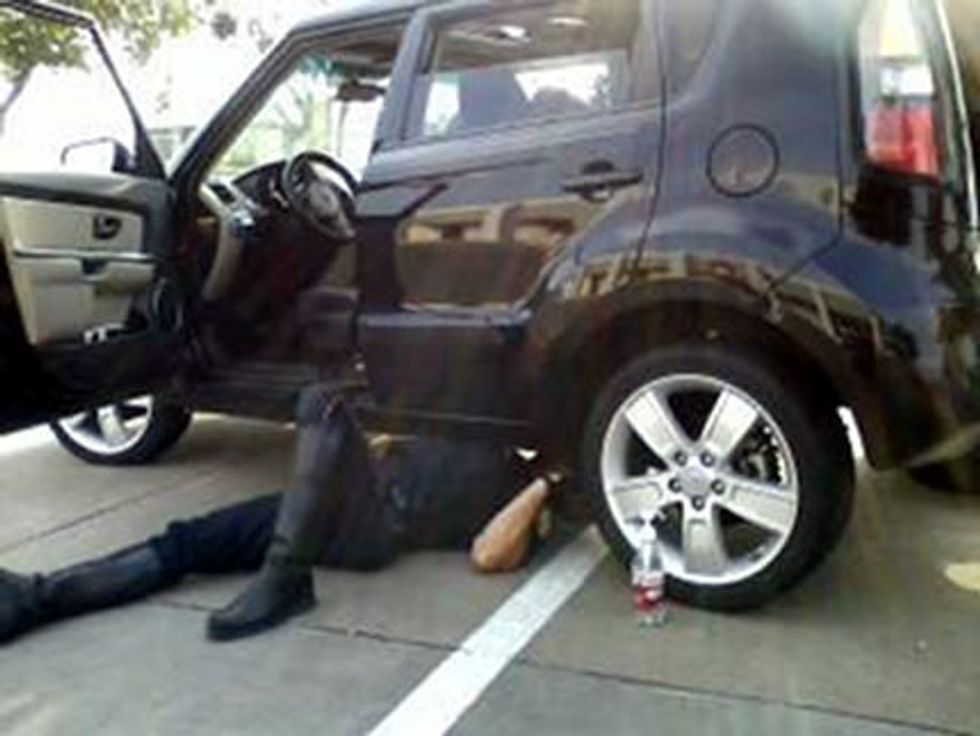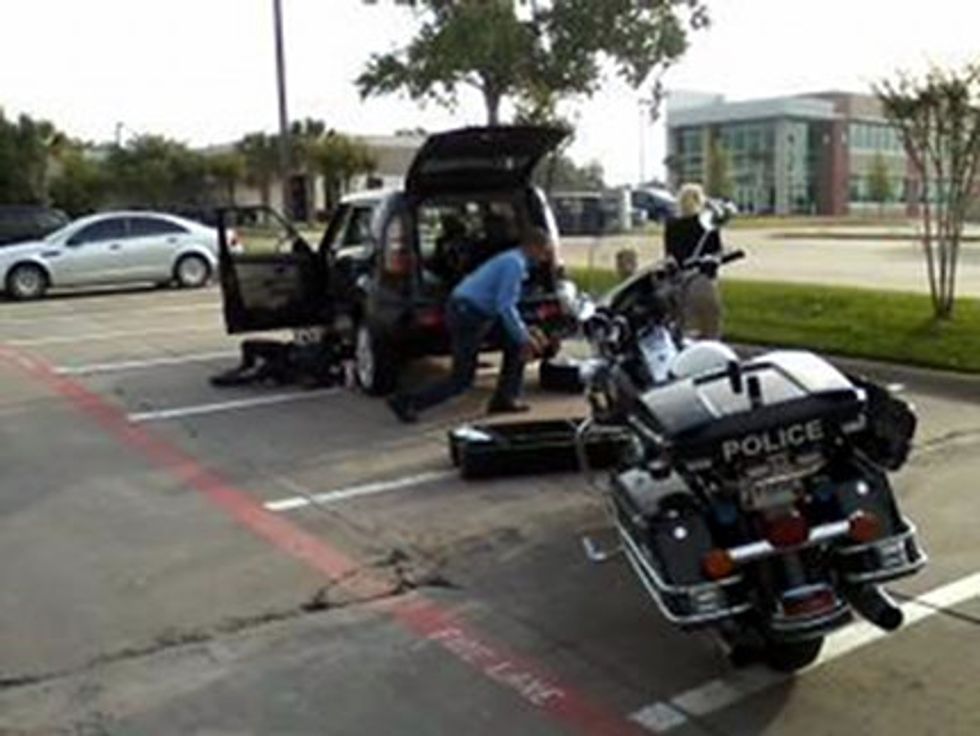 Source: WFAA.