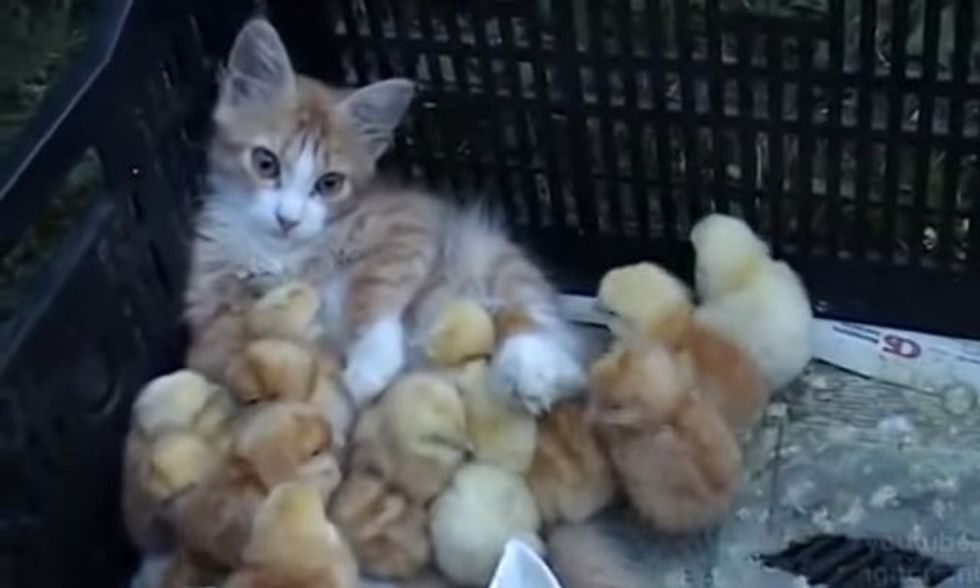 This ginger kitty gives love and cuddles to the little chirpy chicks he adopted. It's a big ginger family.
[Scroll down for videos]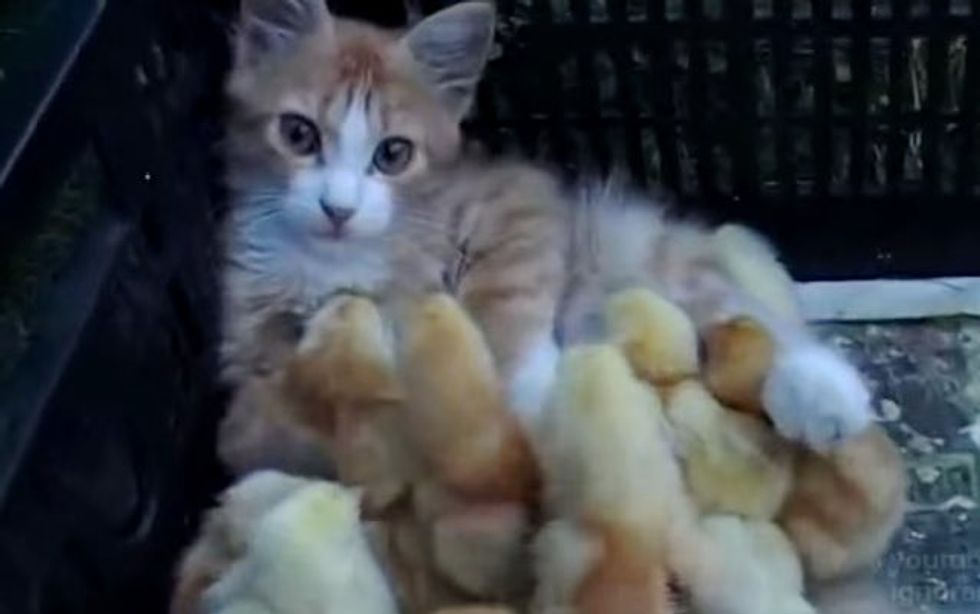 After babysitting for a while, it's time for a cat nap.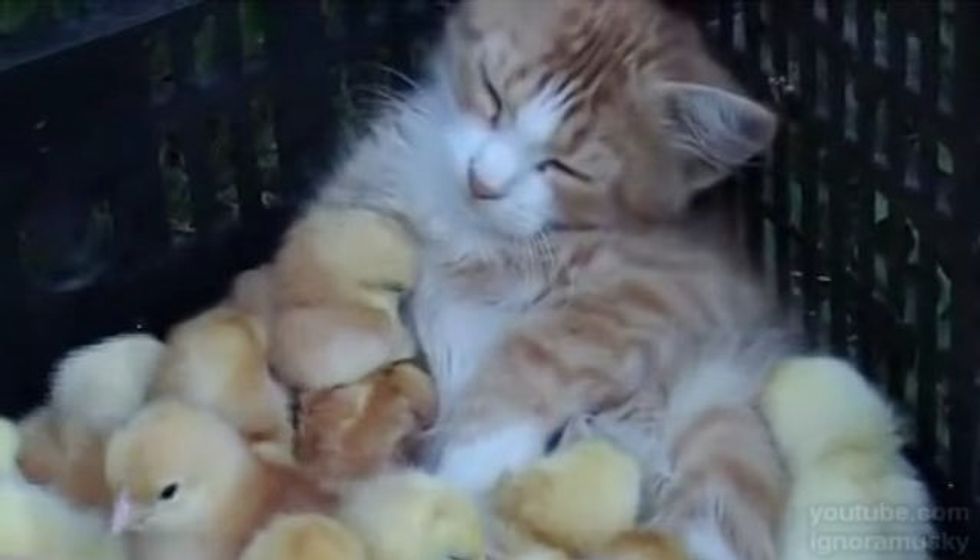 WATCH VIDEO: Ginger kitty and his baby chicks!
WATCH VIDEO: Love doesn't have boundaries. This hen helps a cat look after her babies when she needs a break. "The mother cat is almost always with them and feeds them. When she's away, the little kitties crawl underneath the chicken," said Laurens.