These stories from 2013 will melt your heart.
A 10 year old boy courageously saves a cat from a group of bullies. Thanks to his compassion and bravery, Jackson the cat is recovering well at Outer Banks SPCA and ready for his forever home. (See full story)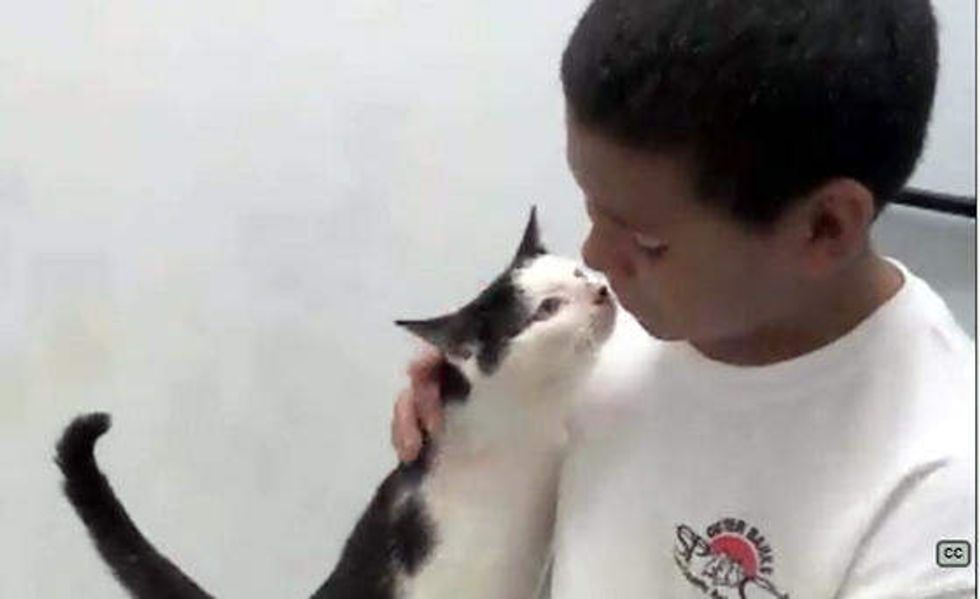 Staff Sgt. Jesse Knotts rescued a cat while he was serving in Afghanistan, but the kitty became his saving grace during difficult times. "He pulled me out of one of my darkest times so I had to pull him out of one of his darkest places." (See full story)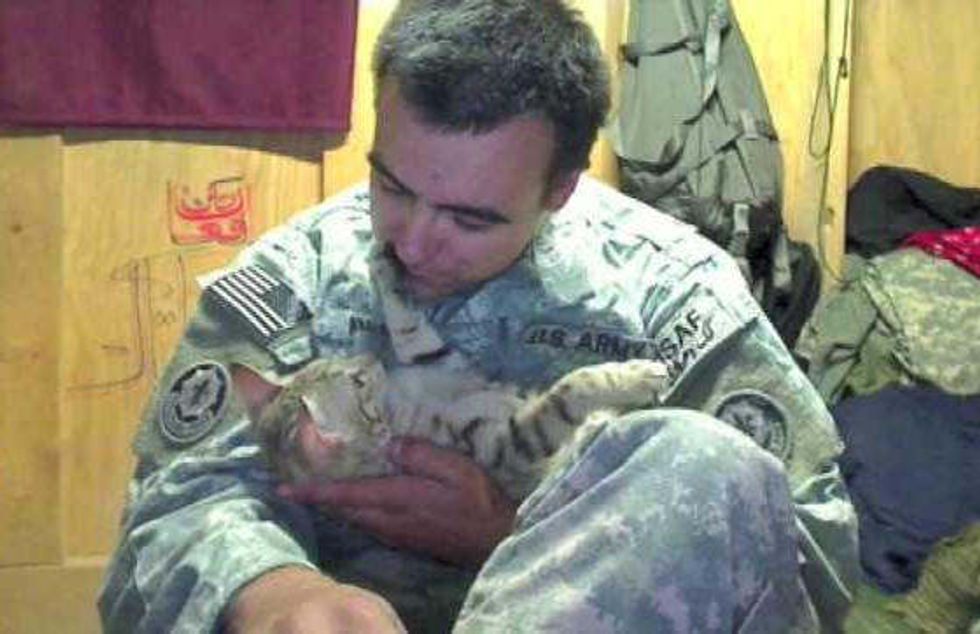 Lincoln the kitty was found quadriplegic & taken in by Tenth Life. With a lot of love, this miracle baby has not only learned to walk, but he can run like any other kitties today. (See full story)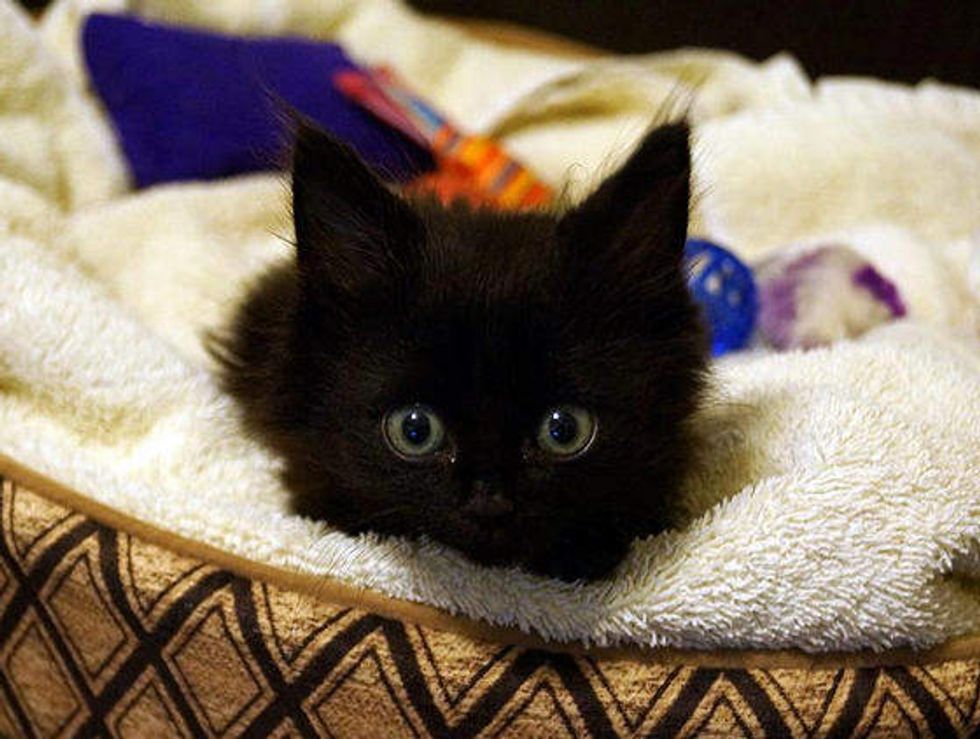 Ichimi the kitten was rejected by her cat mother but taken in by a Golden Retriever who started caring for her and became the father she never had. (See full story)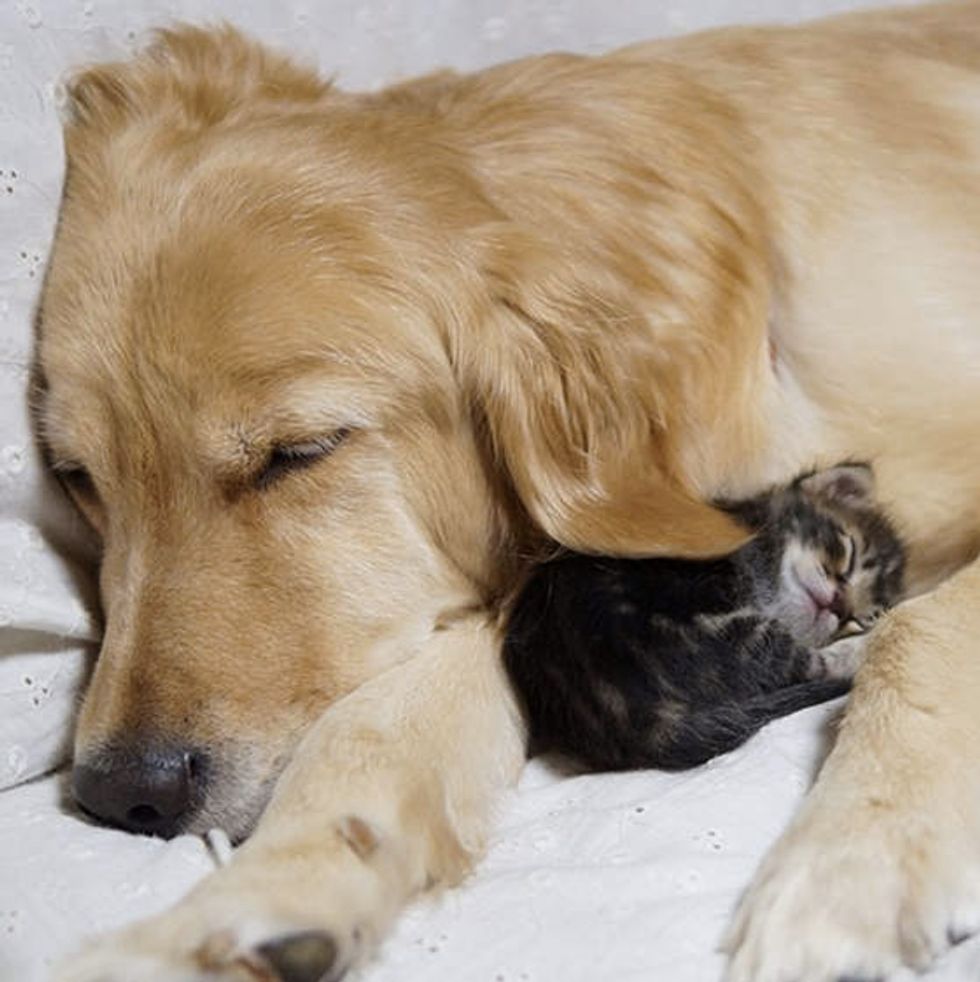 Mr. Magoo the cat cannot see, but he managed to survive living on the streets blind. This is his journey from a homeless stray to a happy, healthy cat today. (See full story)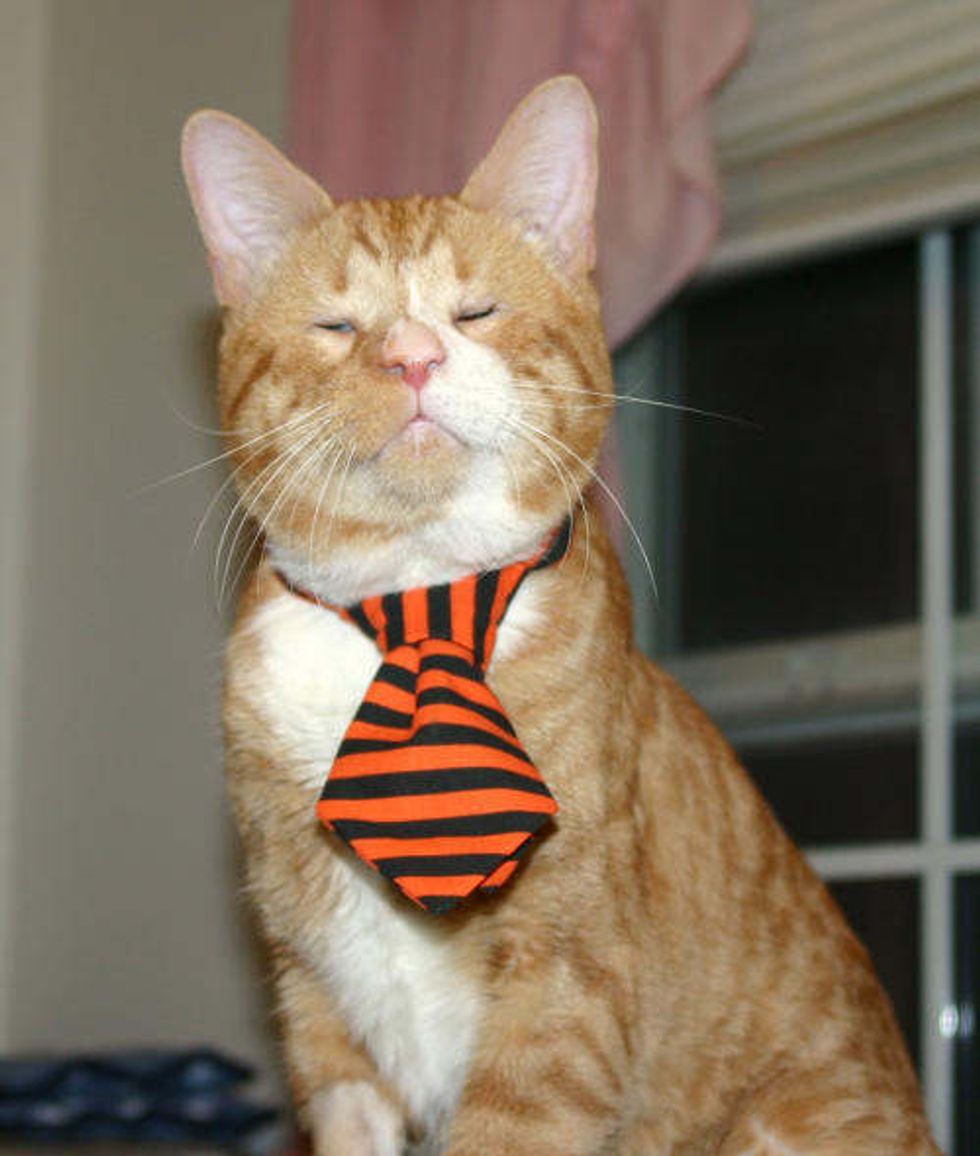 A tabby cat and her little human both turned two this year. They have been together since birth and share a very special bond. (Read full story)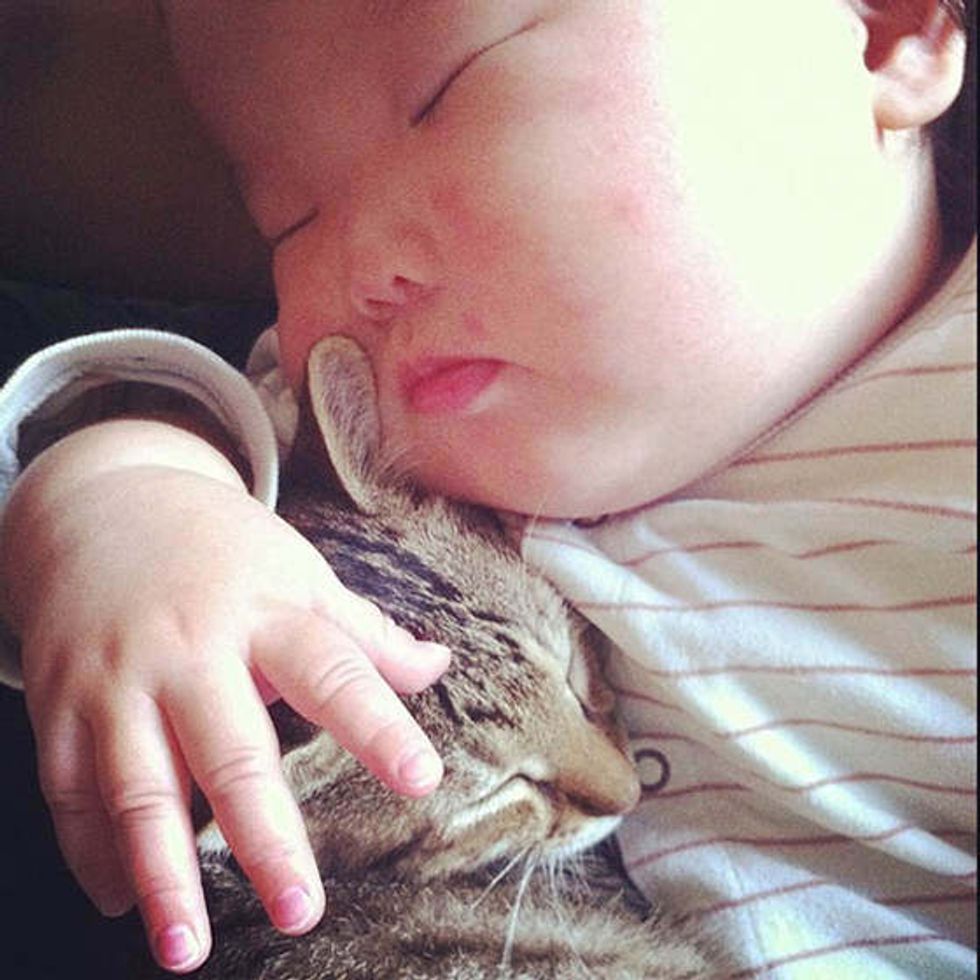 Being a mama is no easy work. Khaleesi the rescue stray has definitely done her share of parenting. She gave birth to 4 and adopted one little orphan. (See full story)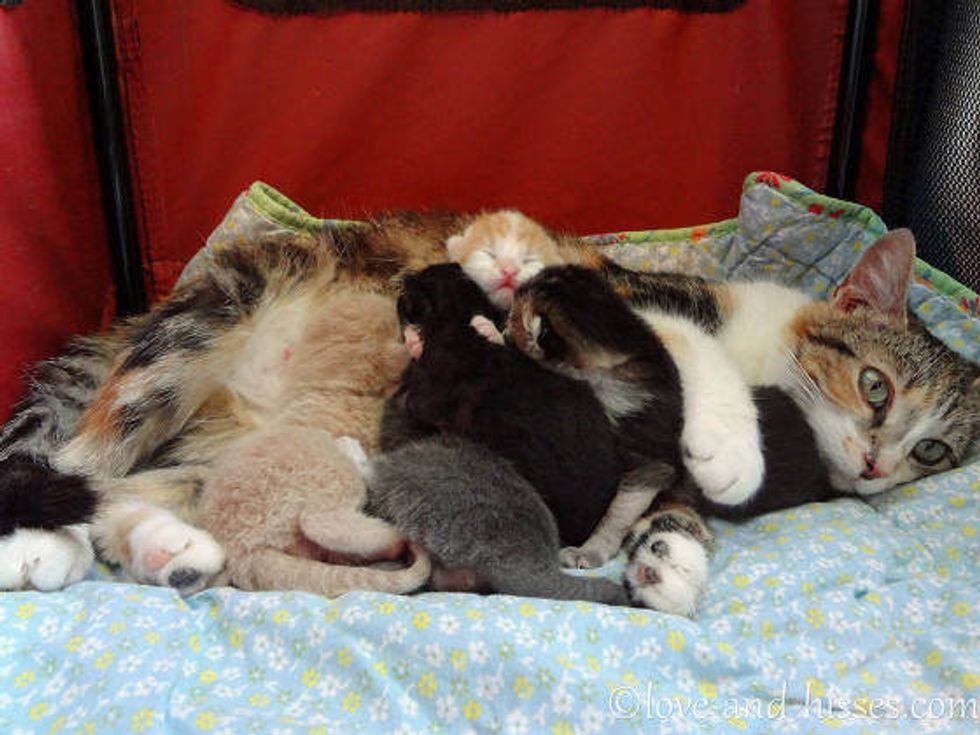 Meet Sir Stuffington, an one eyed kitty who survived a raccoon attack and was saved by a kind person along with his 2 brothers. (
See full story
)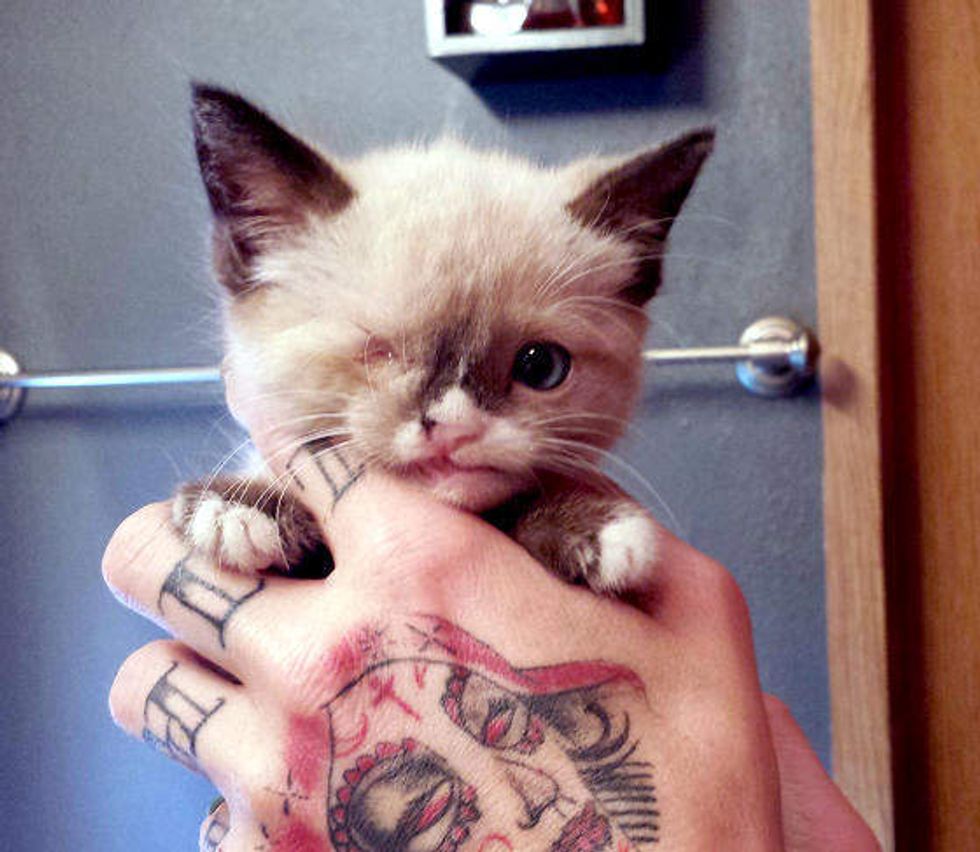 Two 14 year old cats were left behind and were overlooked at the shelter because of their age until they met the person who fell in love with them. "No one wanted them because they are older, but I think they are pretty cool." (
See full story
)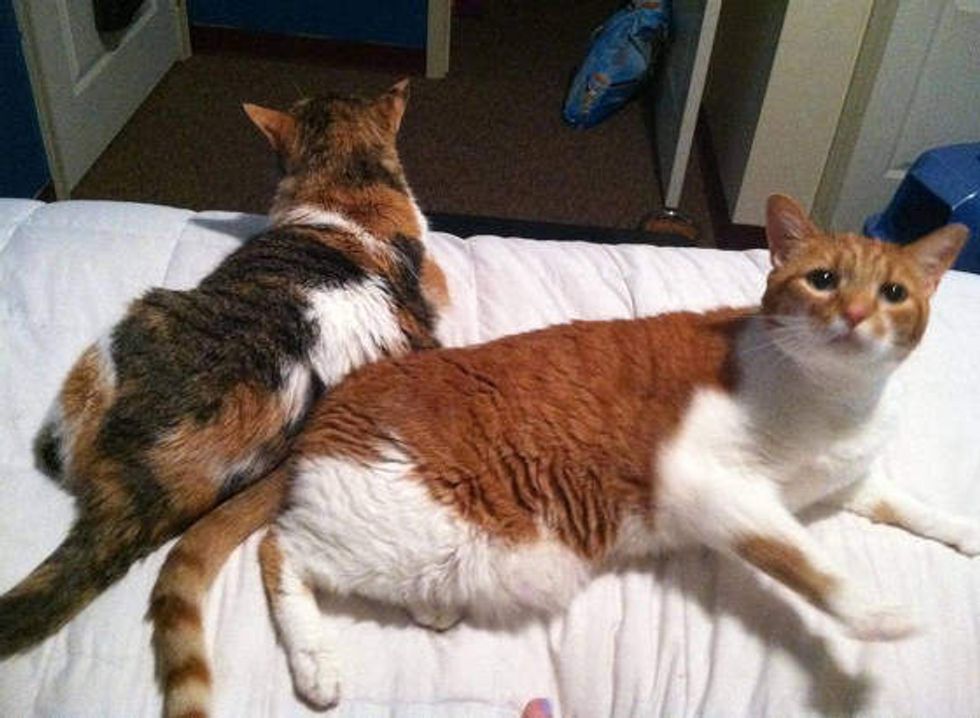 A stray cat visits his unlikely friend, a cow, every day on a dairy farm for love and affection. Sometimes when he comes over, the cow welcomes him with a slobbering kiss. (See full story)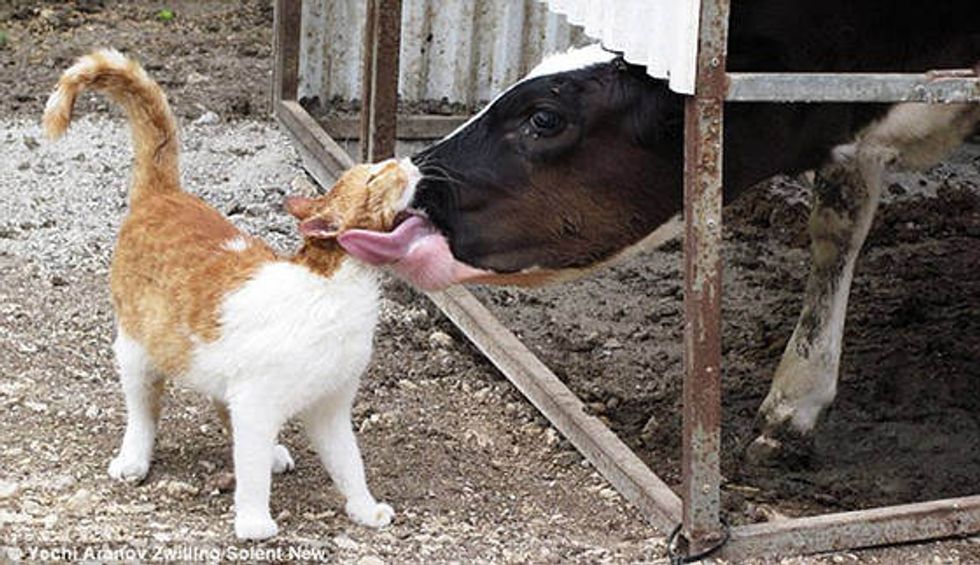 Little Ash was found behind the dumpsters, dirty and hungry. A man saved his life, but what he didn't know was that Ash was about to change his life too. (Read full story)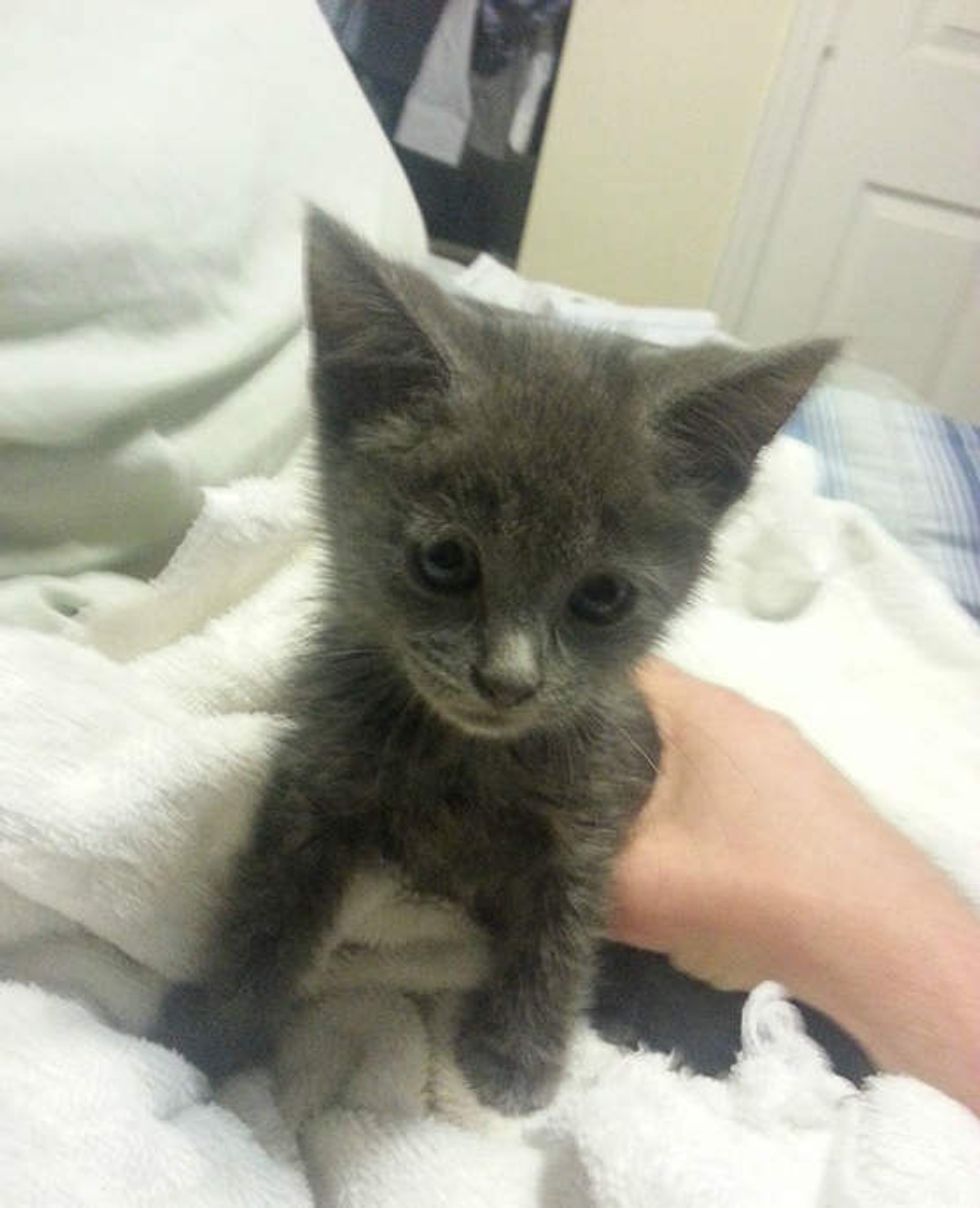 Ash all grown up today.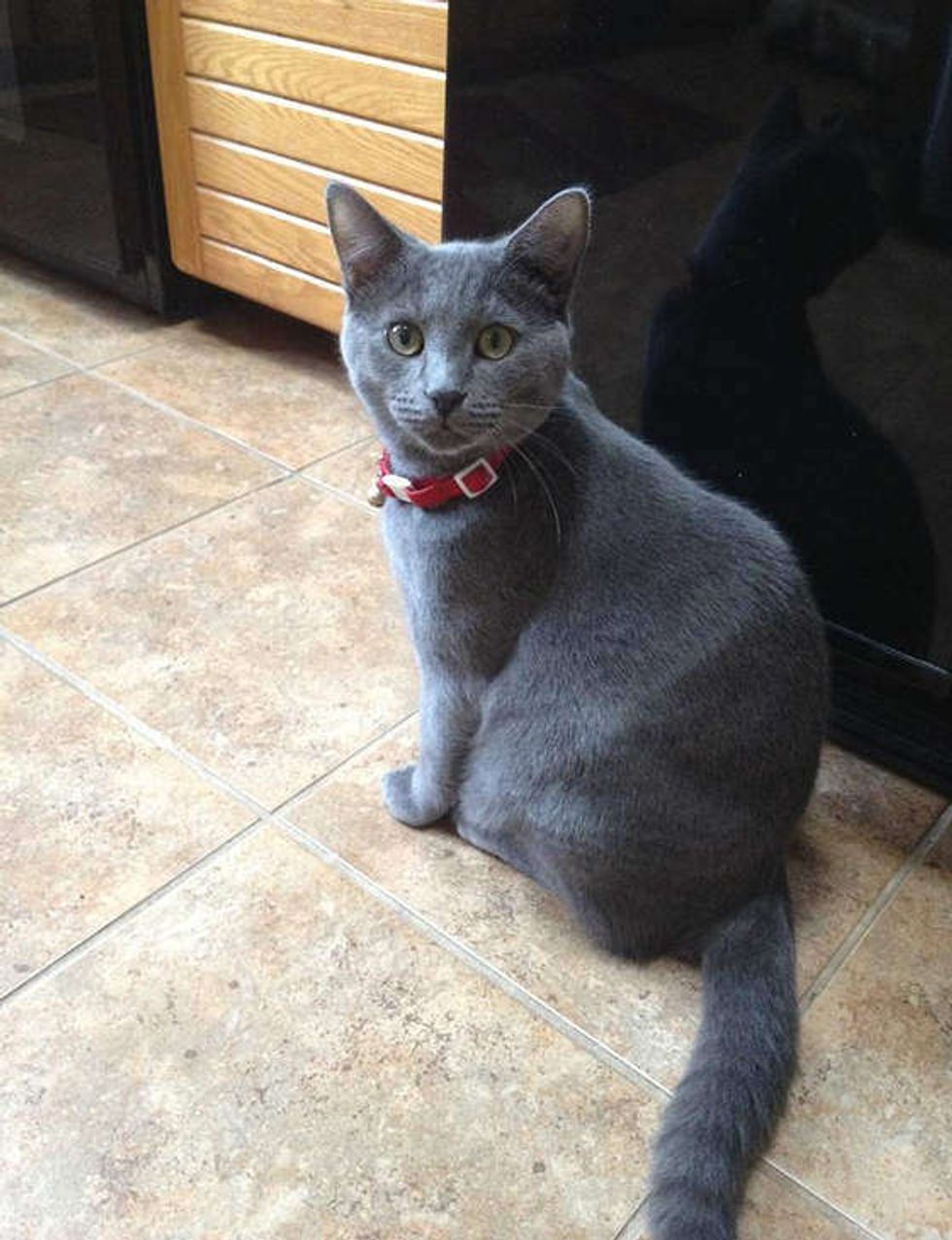 When Chester was adopted, his new family realized there was much to be done to help the little ginger. He couldn't lay in any other position, never played, ate, and was sick. They were determined to bring him back to health. It changed his life. (See full story)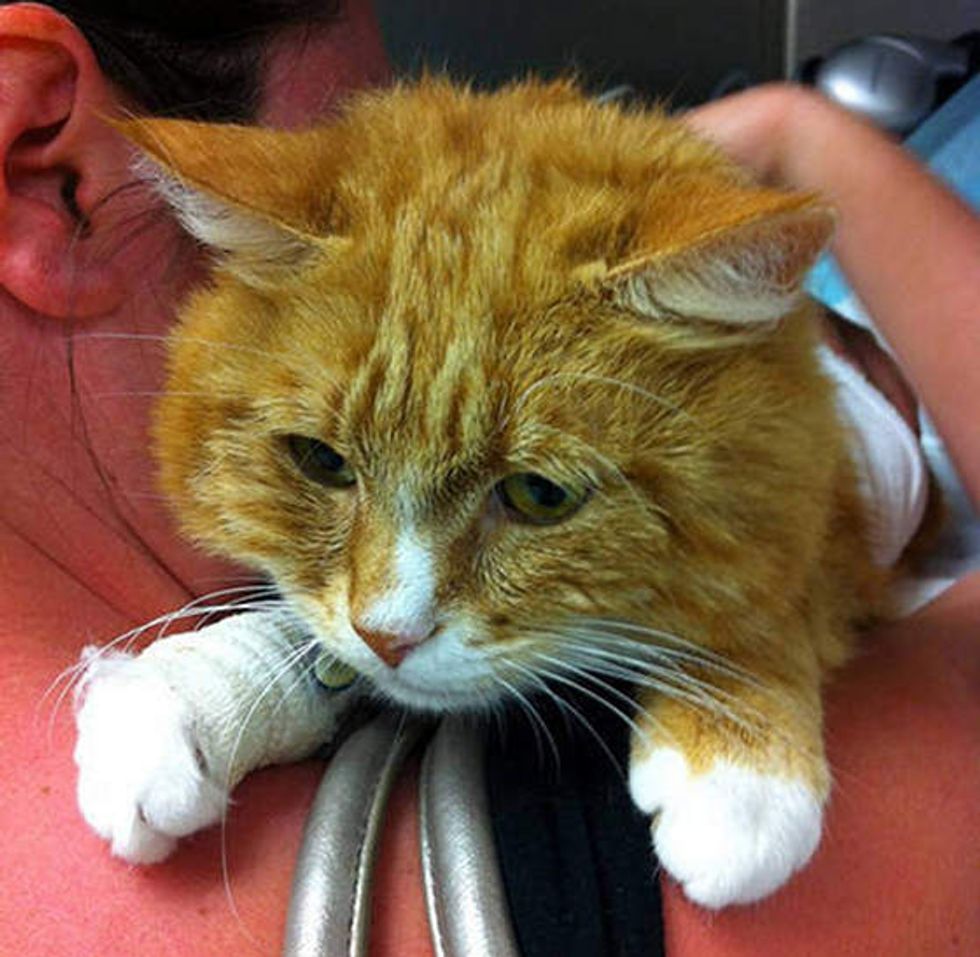 A 6 year old girl saved a stray kitten by meowing to her for a week until she gained the kitty's trust. Here she is saying "Thank you." (Read full story)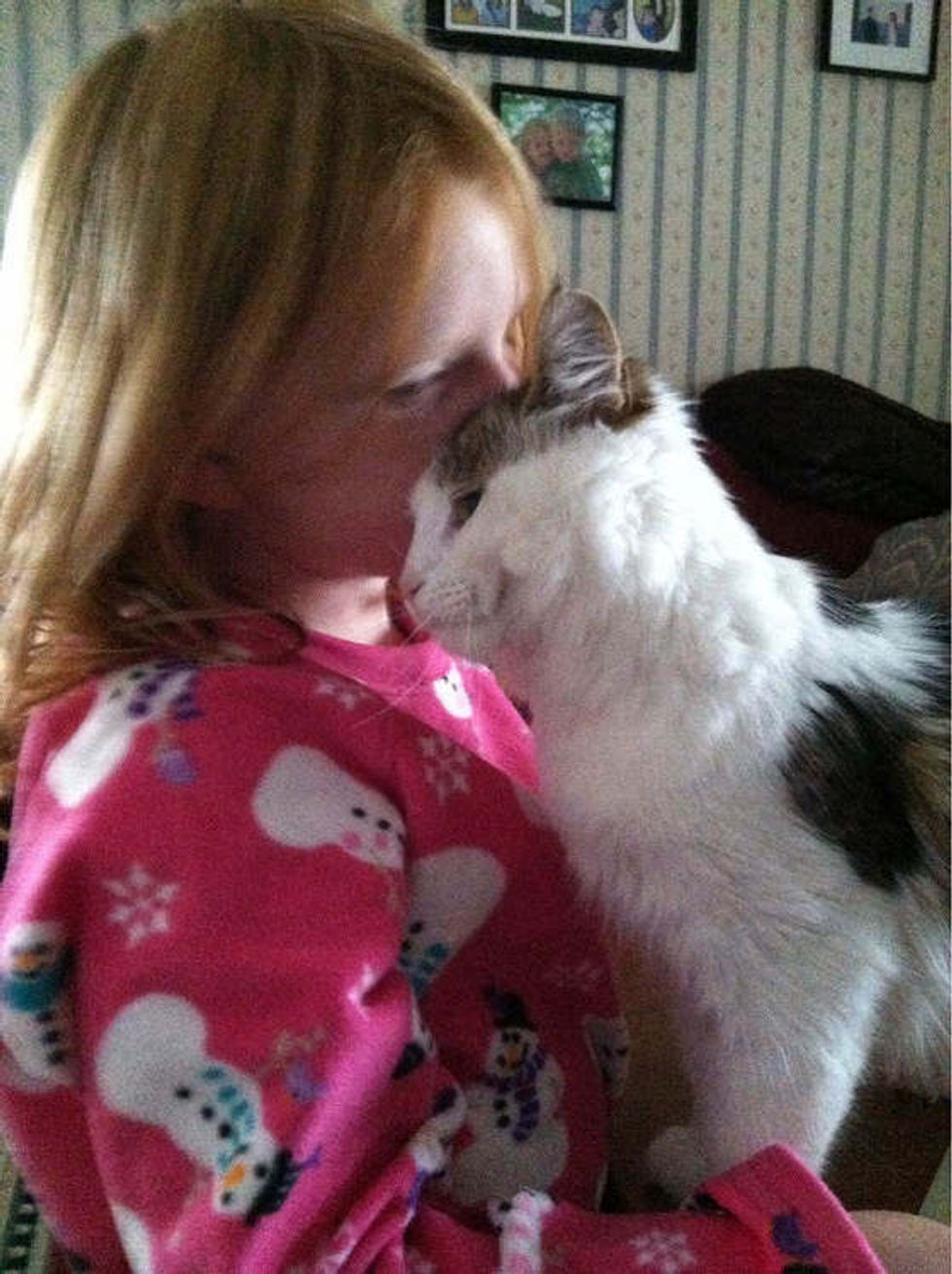 A stray cat waited everyday outside the door to see a dog. The family caught them meeting each other daily, and had to take him in. They have been inseparable since. (See full story)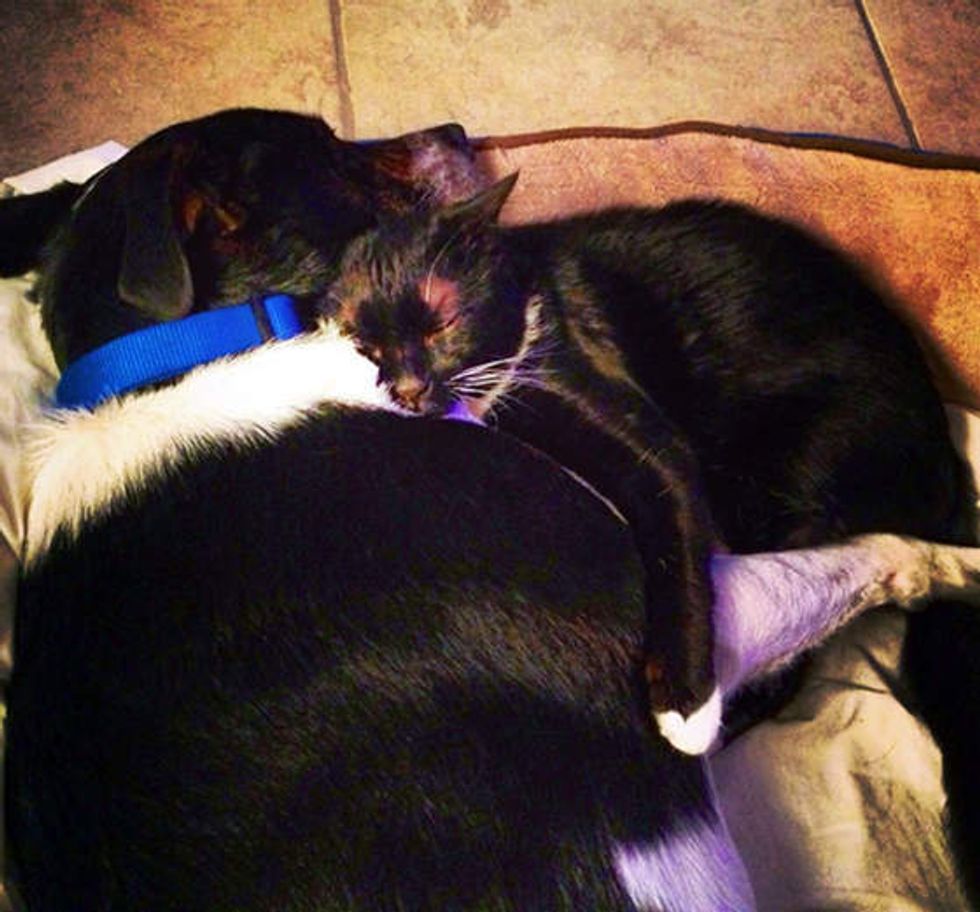 A 12+ year old ginger stray cat came to the doorsteps of PurrEverRanch Sanctuary for help and love. They took him in and now he has lots of food, warm blankies and a place to call home. (See full story)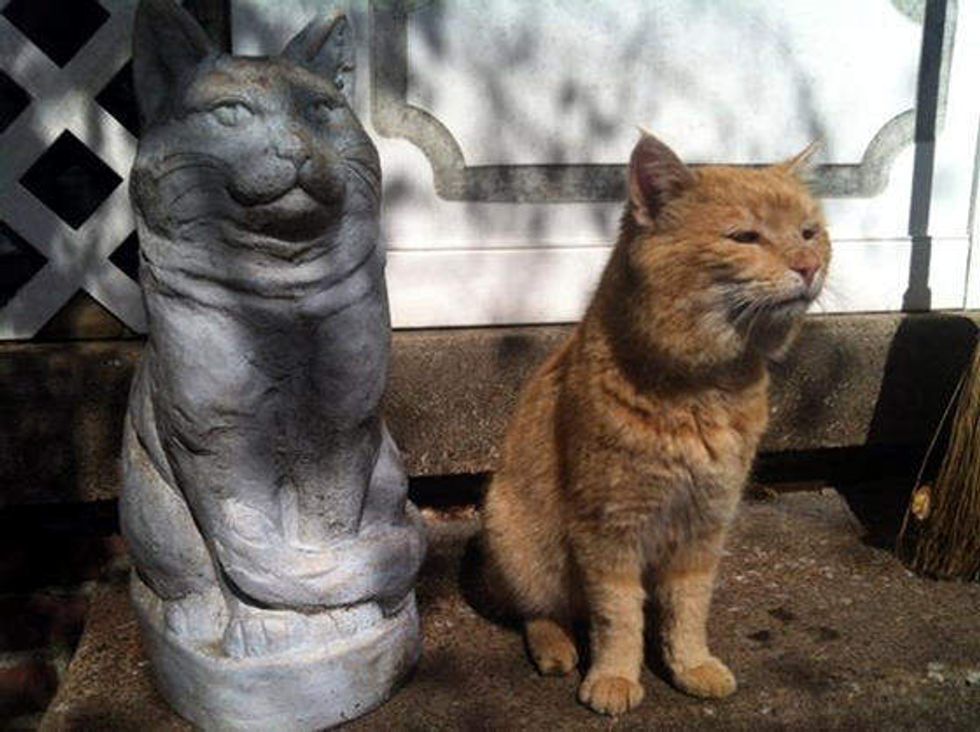 A cat was saved by a homeless man from the rain and traveled with him over thousands of miles, was to be reunited with her family. It was emotional for the man who had grown very attached to the cat, his best friend. (See full story)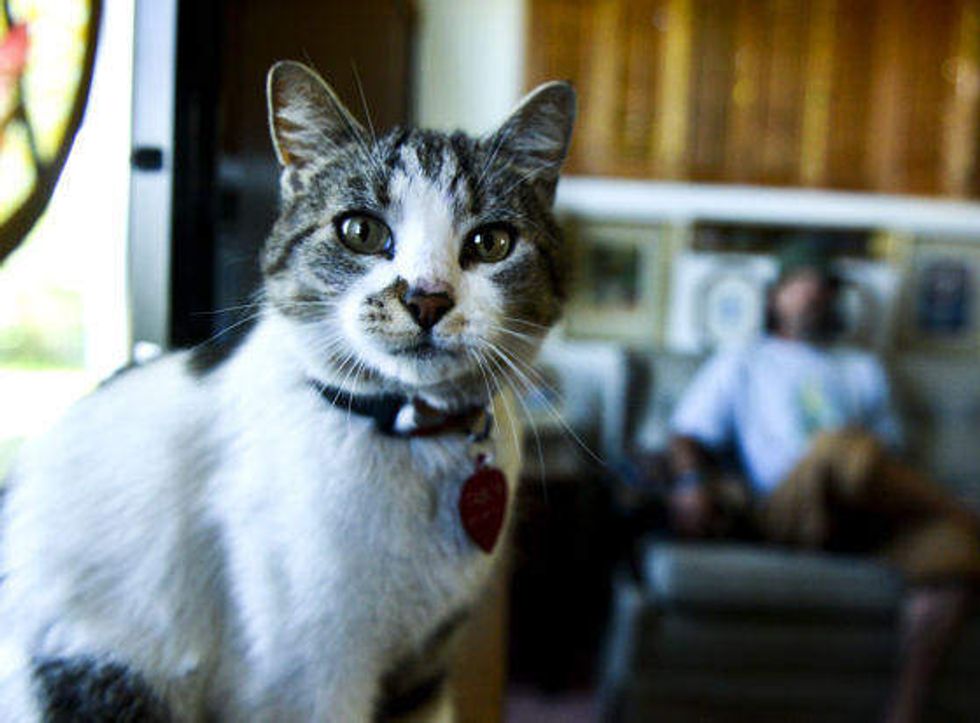 A very loyal cat, Toldo, has been visiting his beloved master's tomb almost daily, bringing all kinds of little presents since the day of the funeral. (See full story)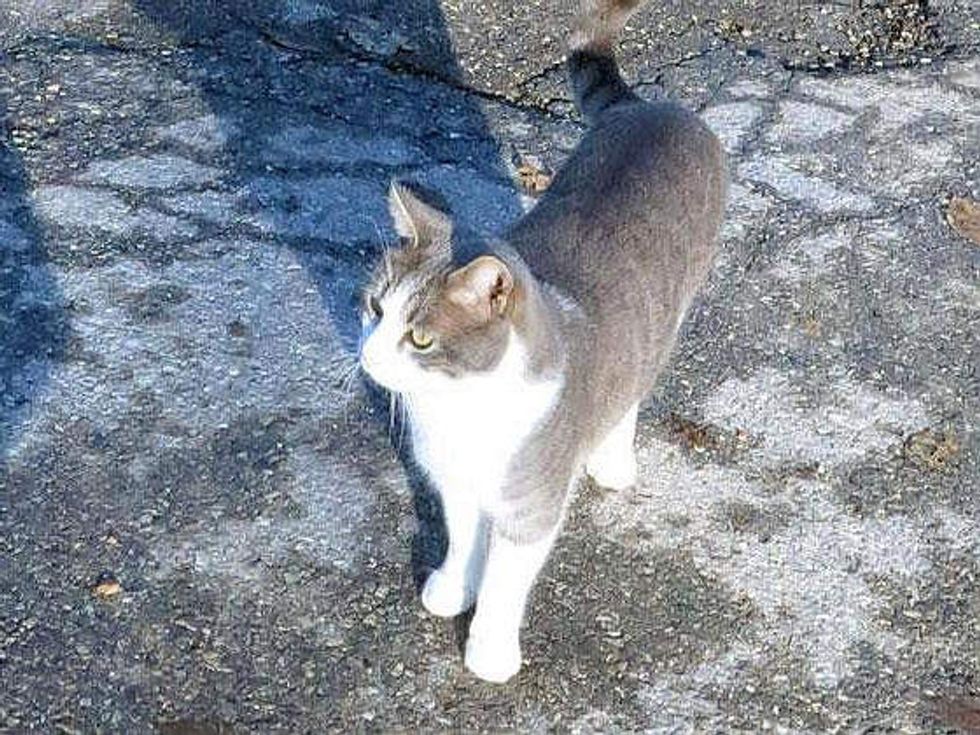 In early June they took home a kitten, worried about introducing him to the ferrets. Now the kitty has grown up, and they have really bonded. (See full story)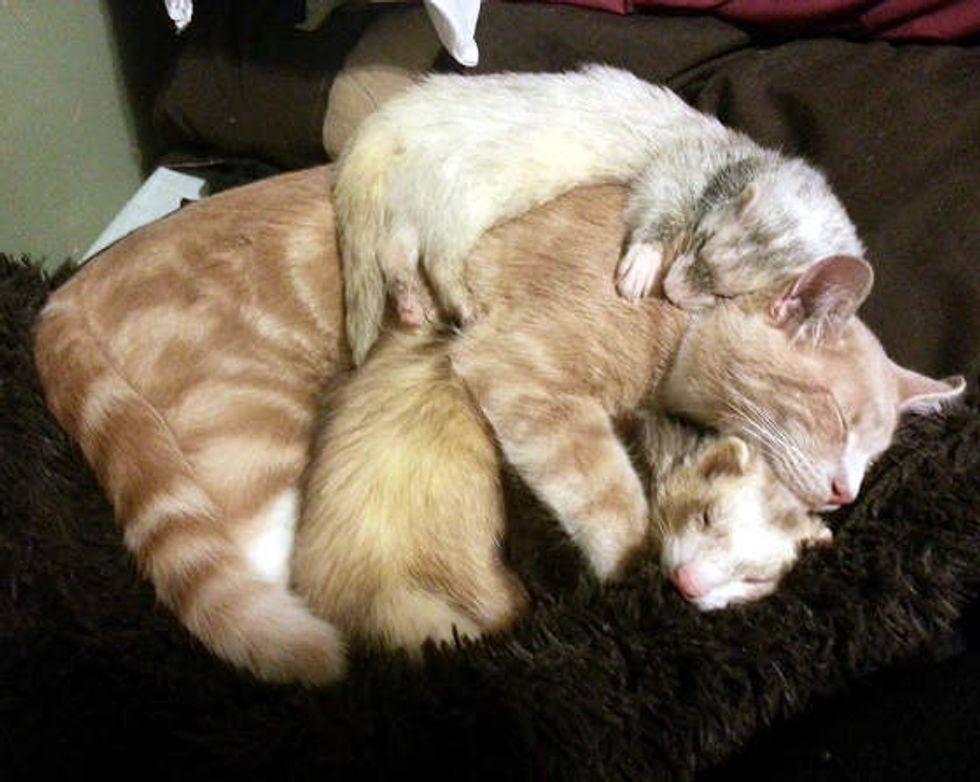 A man keeps his beloved cat with him as their truck gets submerged in flood waters. They swim to safety where he follows closely behind to keep his cat safe. (See full story)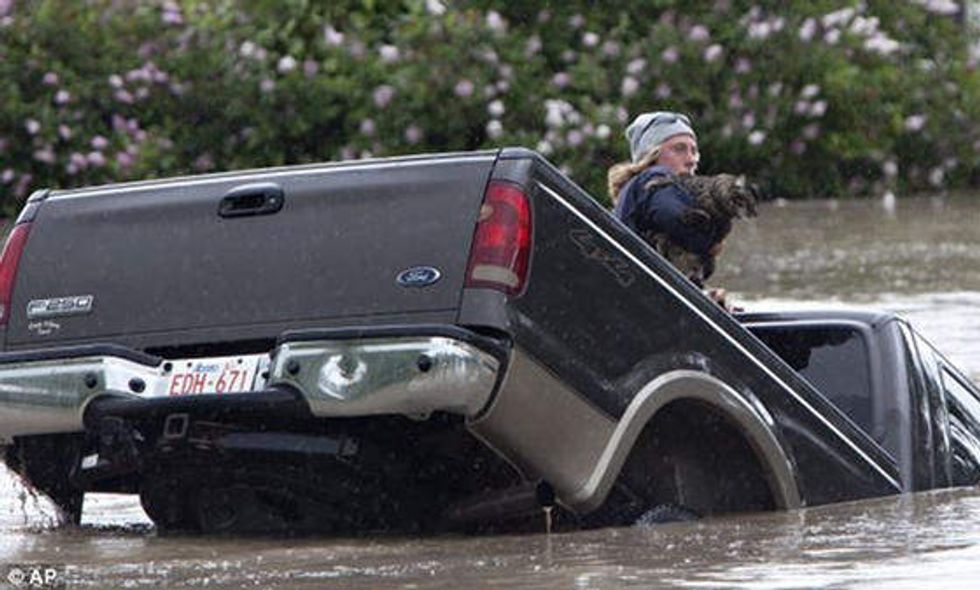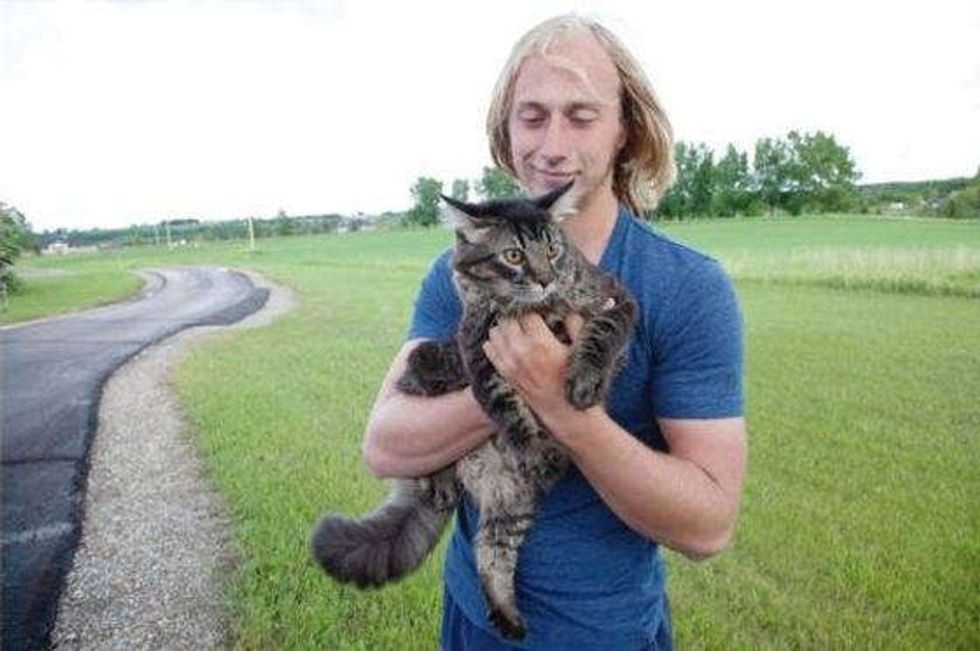 This girl has spent 19 years with a ginger kitty since the day she was born. The best 19 years of her life. (Read full story)