A high school student wanted to have his beloved cat Mr.Bigglesworth in his senior yearbook portrait. And he sort of got his wish.
"I don't want to go in the yearbook with the generic 'I-look-like-everyone-else' photo," Draven Rodriguez said. "When people look at it, they will know that was me."
The Schenectady (N.Y.) High School senior even started a petition online to get school officials to allow him to use the photo.
"That will not appear in the portrait section," Karen Corona from the school district said. "There are other places in the yearbook where those photos can be placed." (Dailygazette)
"I can work with that," said Draven.
Draven and his beloved cat Mr.Bigglesworth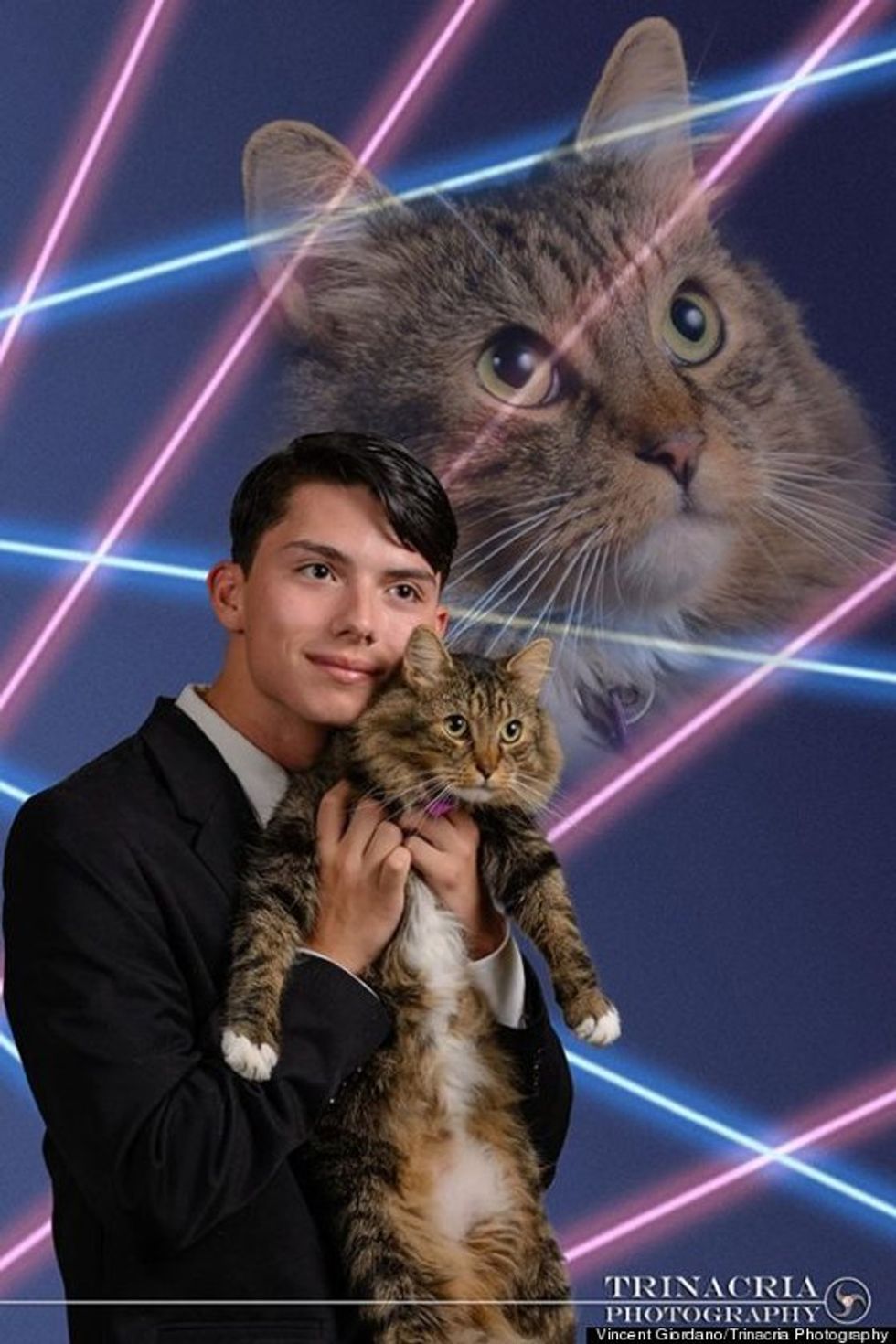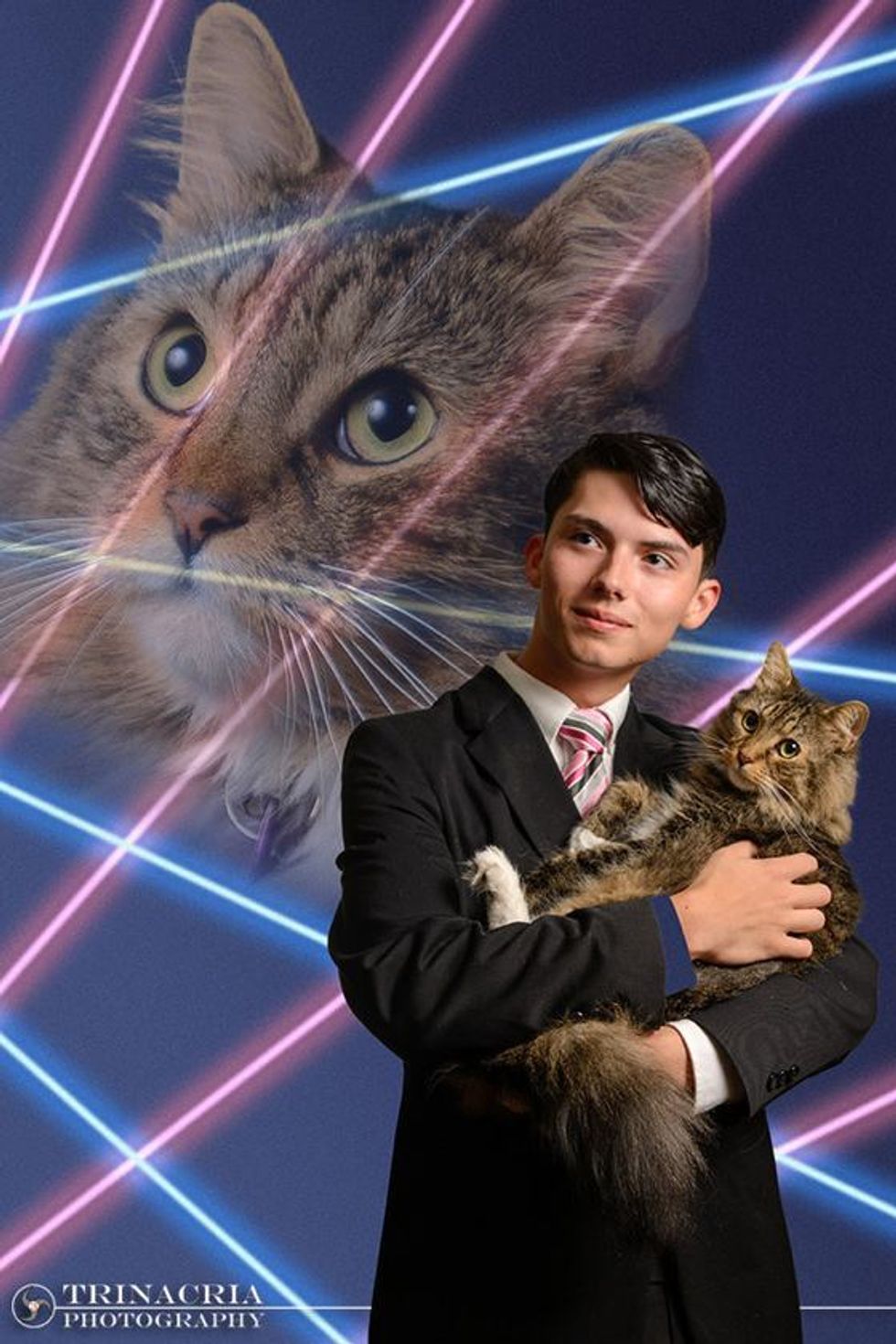 Photo by Patrick Dodson
Source: Dailygazette.