A homeless man from Thailand sells limes every day on the streets so he can raise enough money to buy cat food for the local strays.

He always feeds the homeless cats before himself.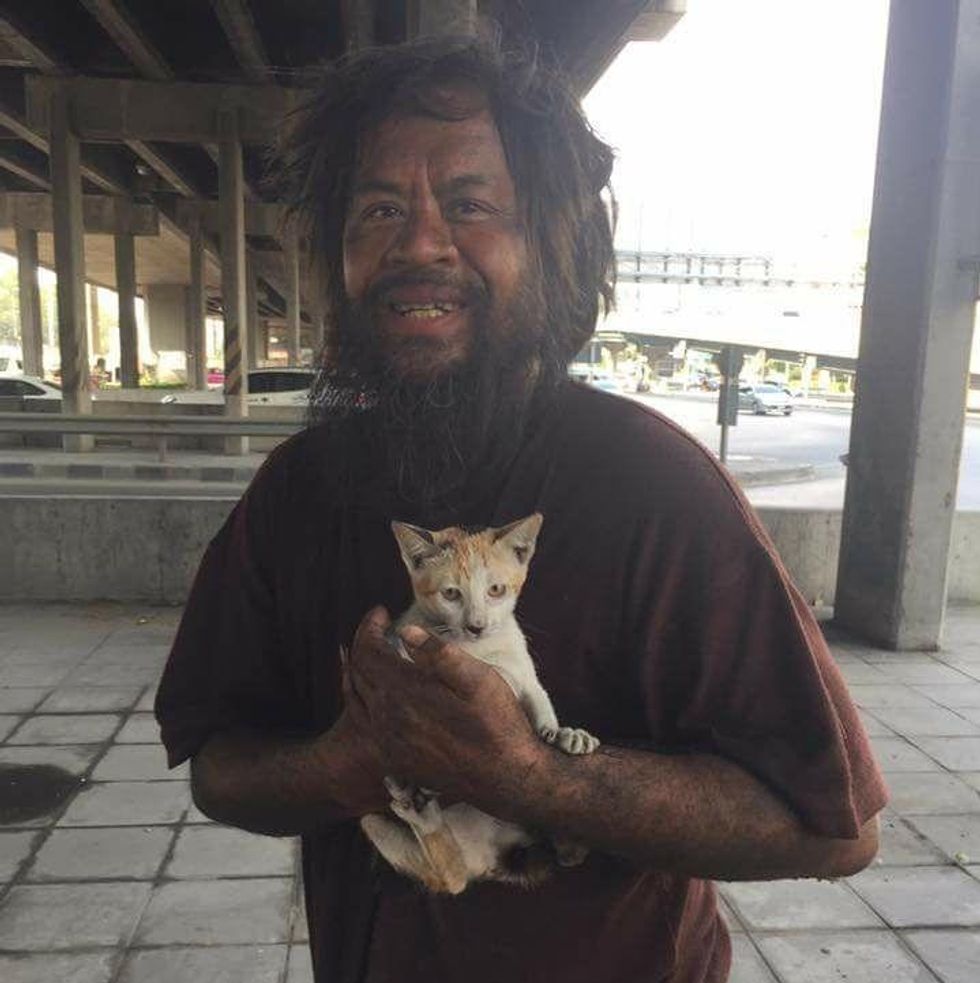 Cat Lover Loong Dum
It all began when a young woman, Warunya Wattanasupachoke, spotted the homeless man selling limes with a sign saying, "20 baht per bag, profits will pay for stray cat's food expenses."

She decided to purchase a few limes but soon she learned that the man got his lime supply from a kind citizen who gave him the fruit free without charge.
The man, "Loong Dum", has been caring for the local homeless cats since he first came across one. Every day he sells limes to raise funds to feed the strays. To him, they are his family, and they rely on him.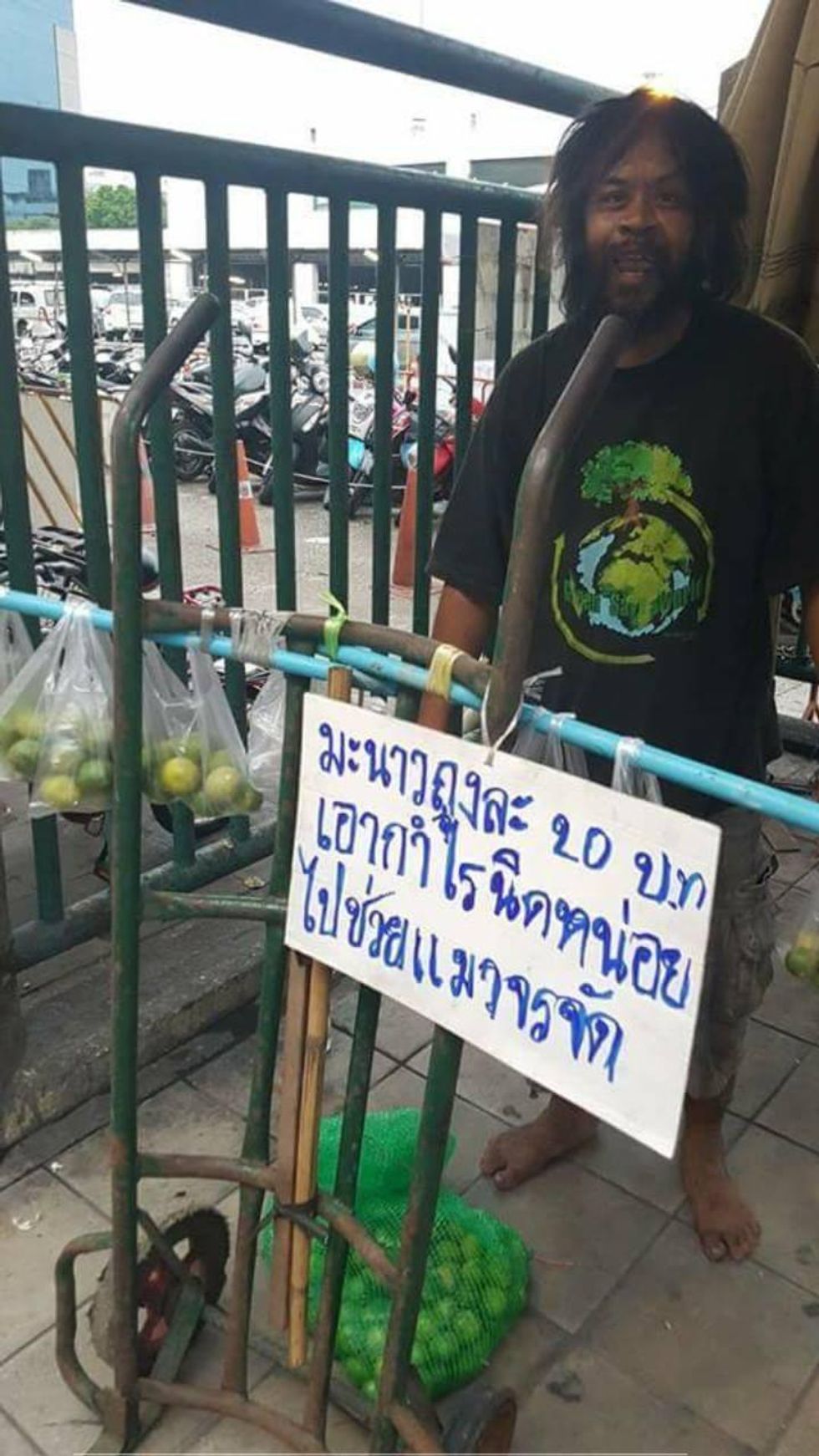 Cat Lover Loong Dum
"We shouldn't judge someone based on their appearance," Warunya said. "Take Loong Dum for example. Though he is homeless and rugged-looking, he has a big heart."
The kind man makes sure that all the stray cats get fed every day even though it means that he will not have enough food for himself.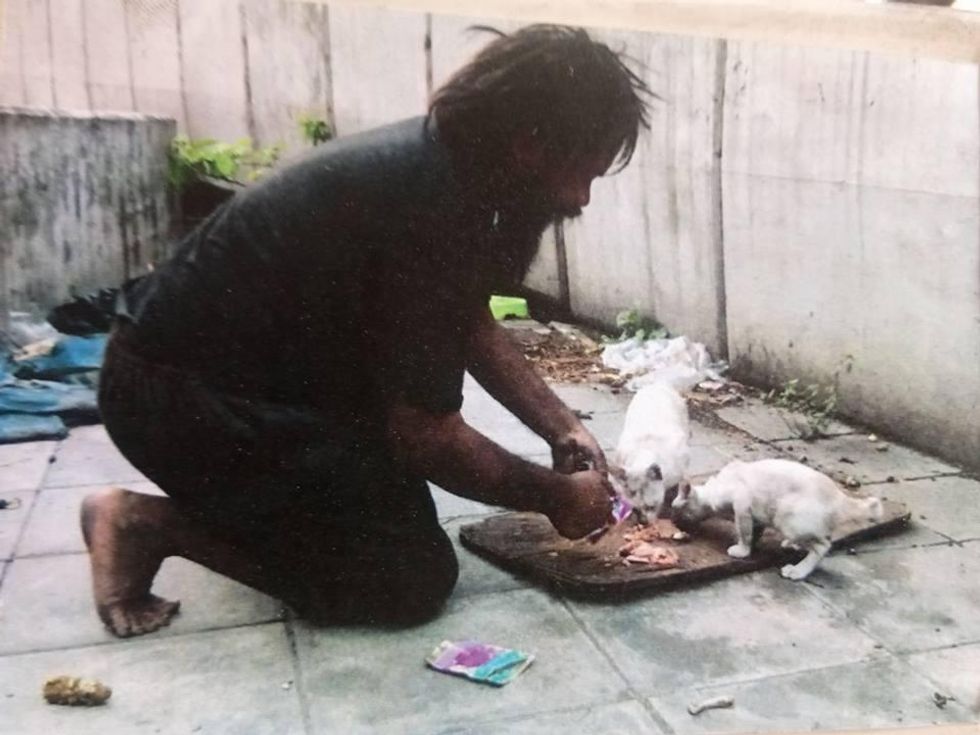 Cat Lover Loong Dum
"I'm fine with skipping meals, but the cat needs to eat," he said.

Loong Dum and his beloved cat.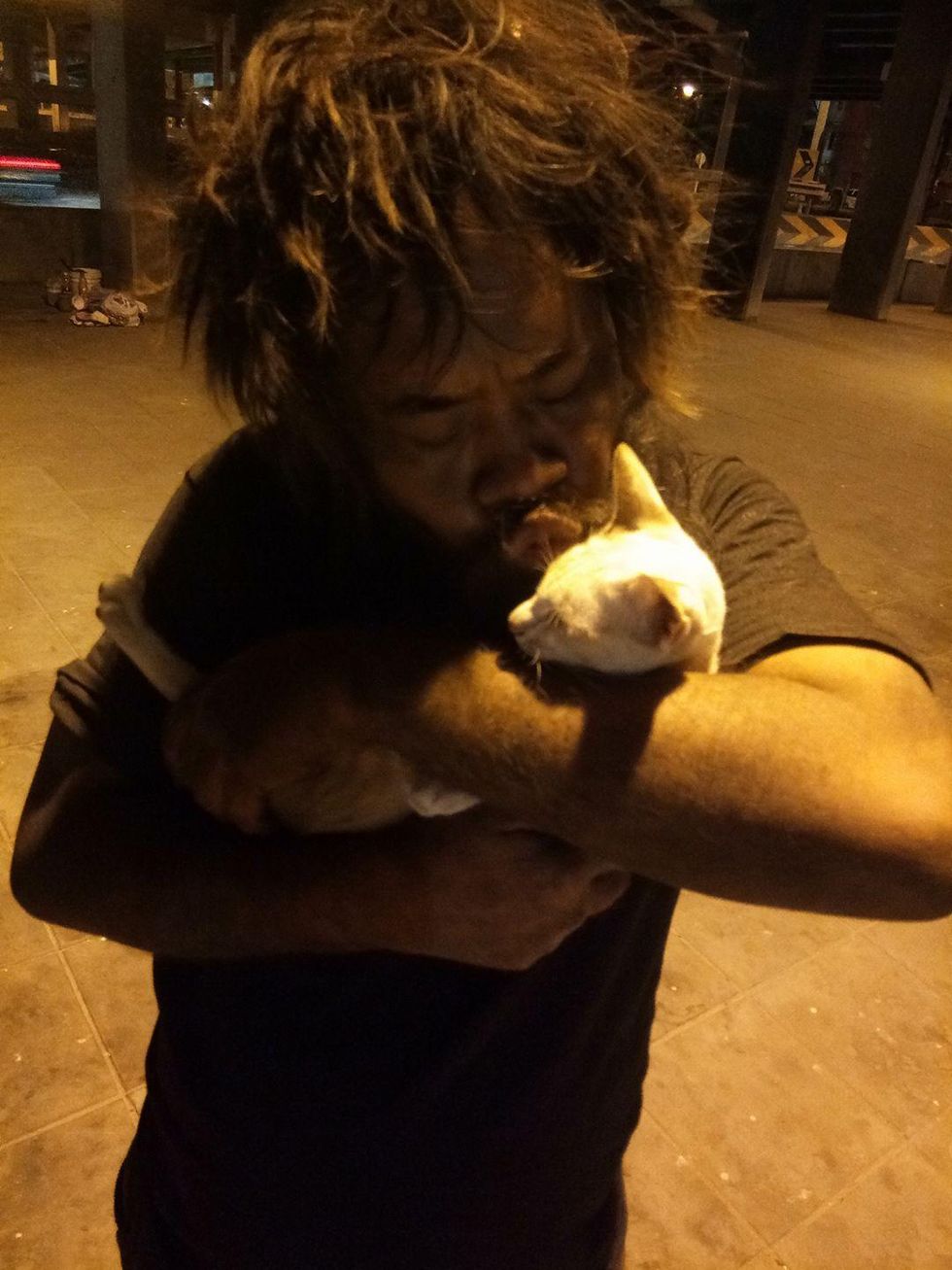 Cat Lover Loong Dum
After his story was posted on Facebook, many Thai people offered to help. Some came to buy limes from him and others dropped off cat food and supplies every day to help him and the local strays.

The excitement he gets when he receives cat food for his feline friends.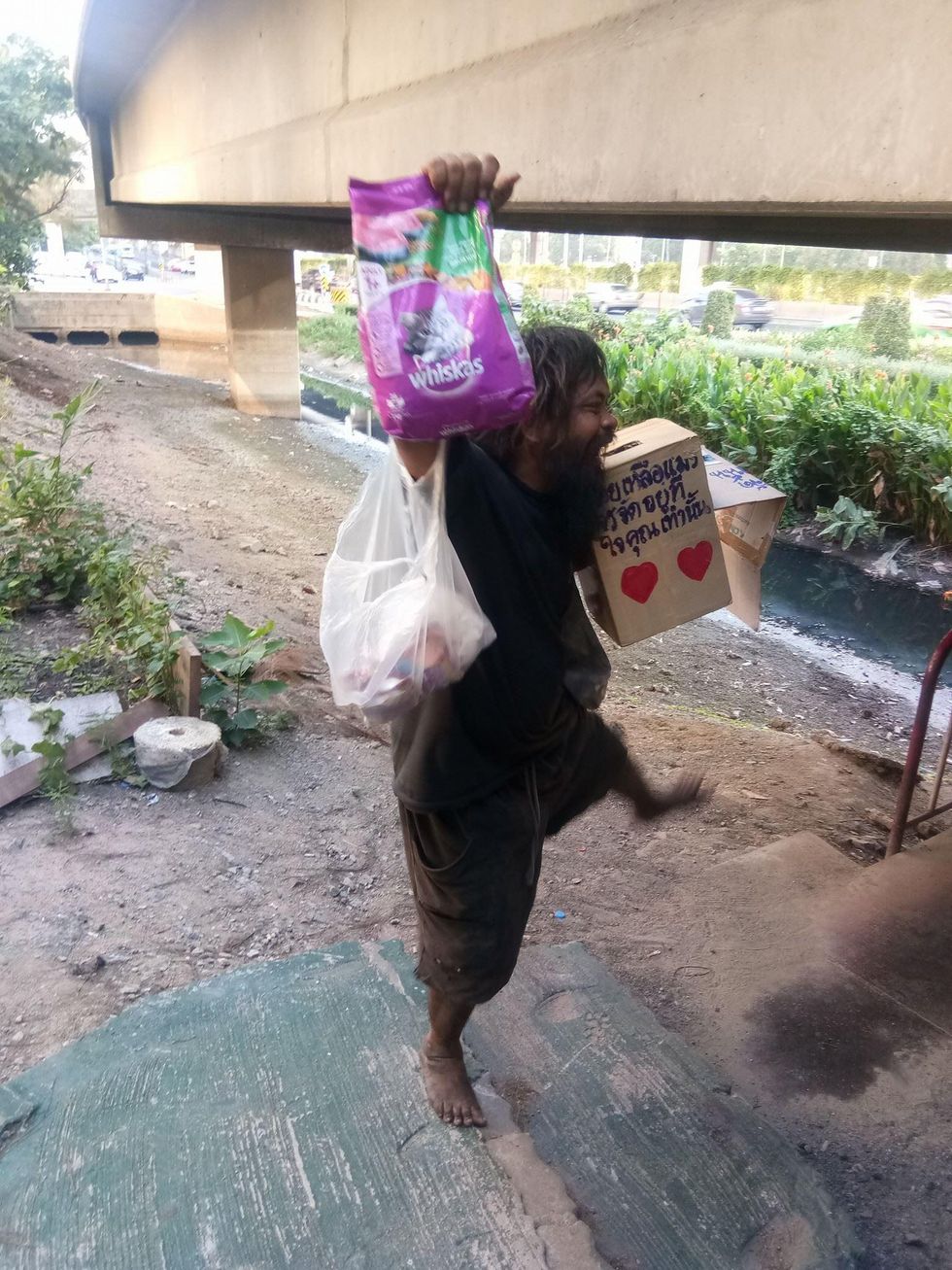 Cat Lover Loong Dum
A Facebook page was created to share updates about Loong Dum and his cats.
"Your outer appearance doesn't matter. At the end of the day, your self-worth is defined by how good of a person you are," the admin of Cat Lover Loong Dum said.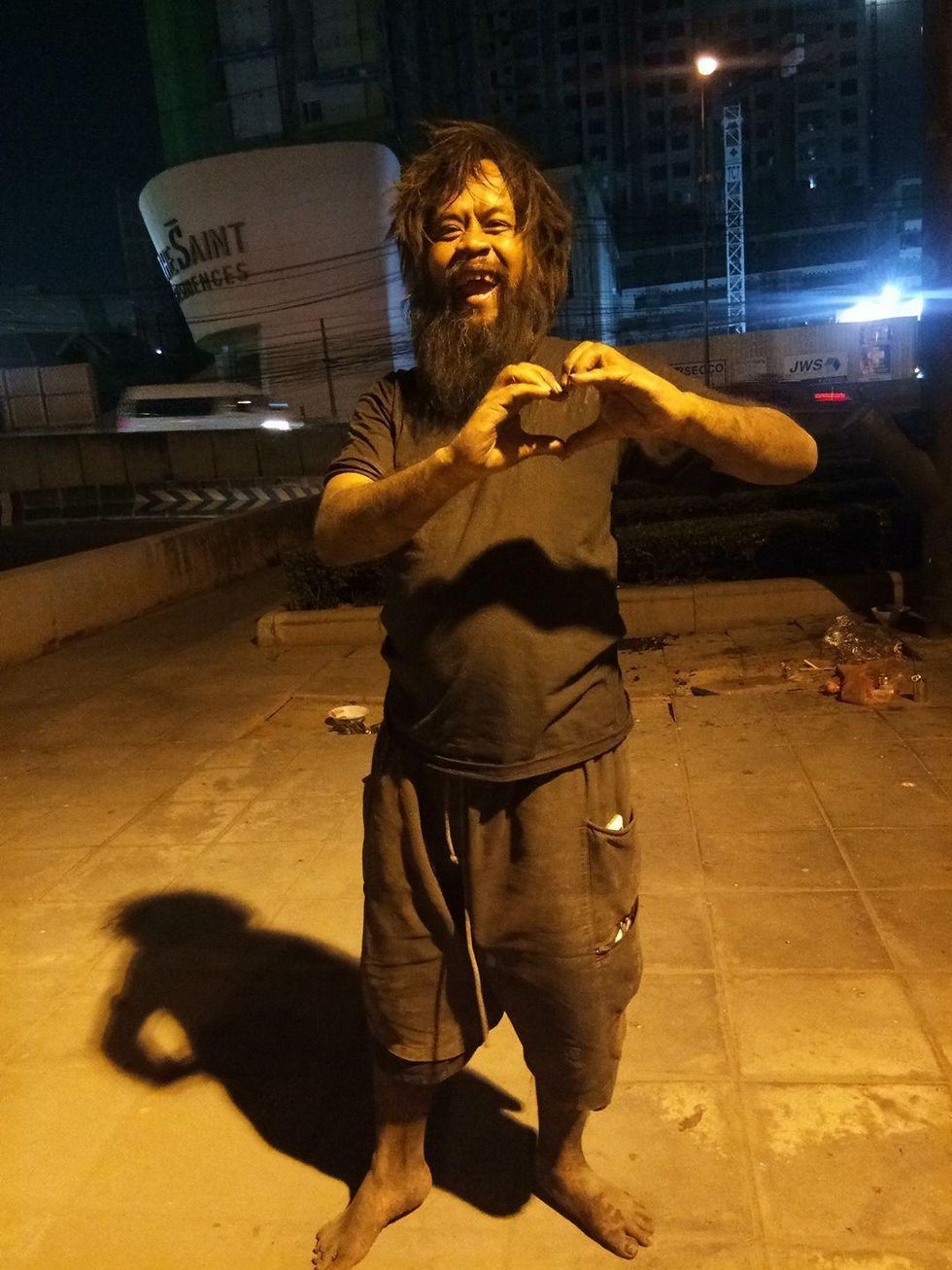 Cat Lover Loong Dum
The kitties are his family that he loves so dearly.
He wants them to know that they always have him to look after him.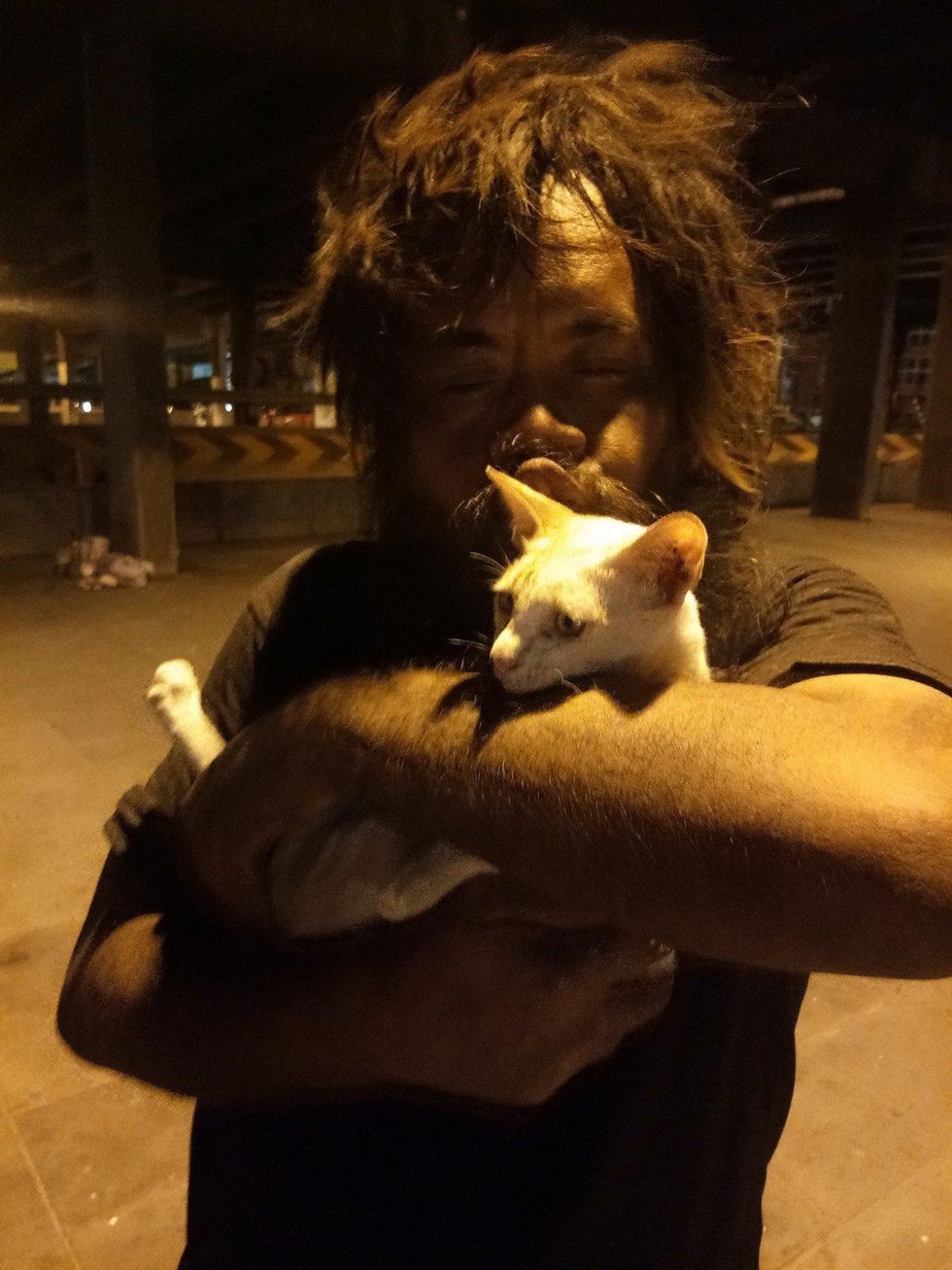 Cat Lover Loong Dum
Recently, some good Samaritans took him to get a haircut and gave him some new clothes and a few other supplies.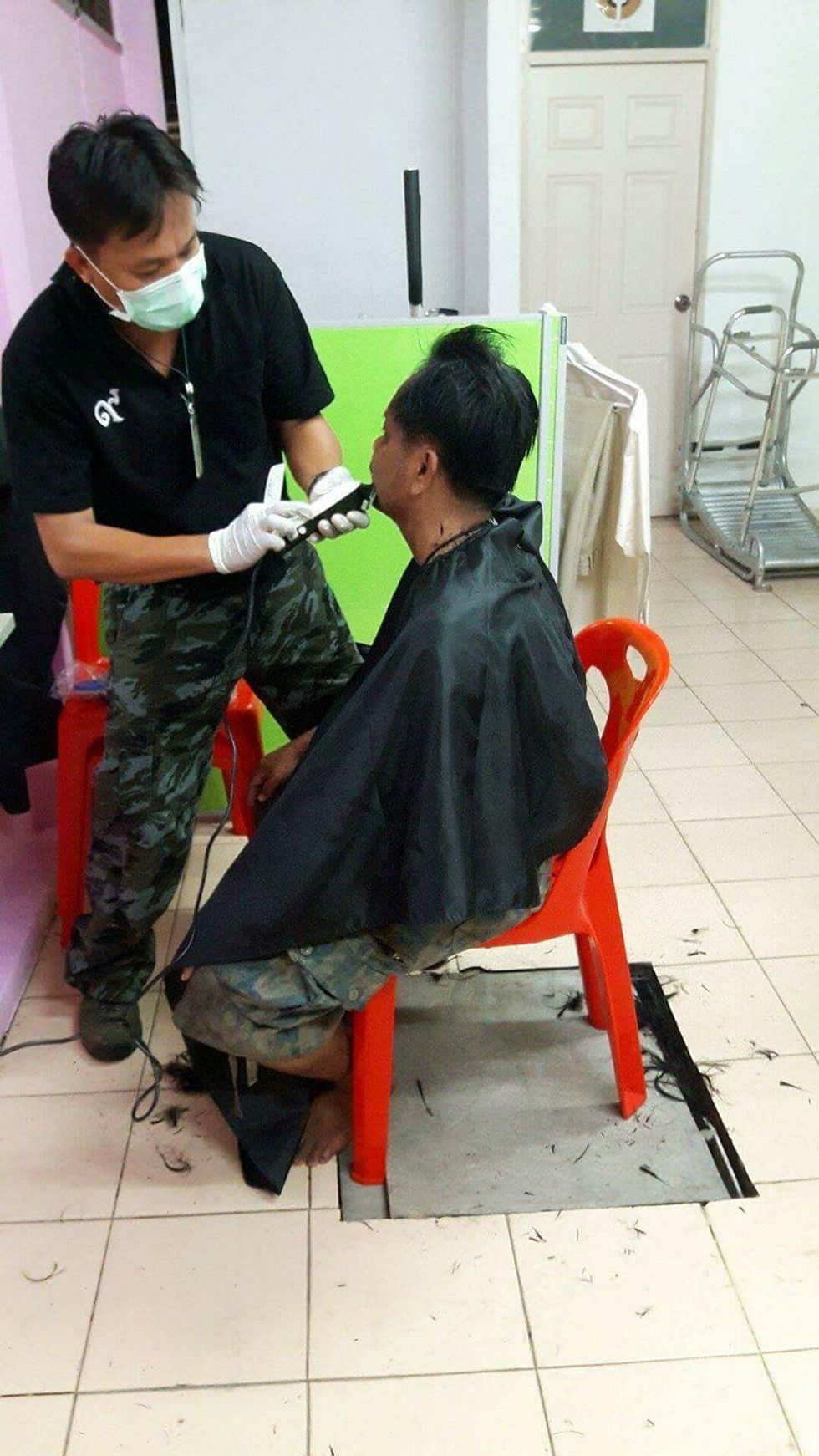 Cat Lover Loong Dum
Right after Loong Dum got his makeover, he went back to the streets to sell limes because he never forgets the kitties who depend on him.

This wonderful man has inspired the locals to show love, compassion, and a helping hand to those animals in need.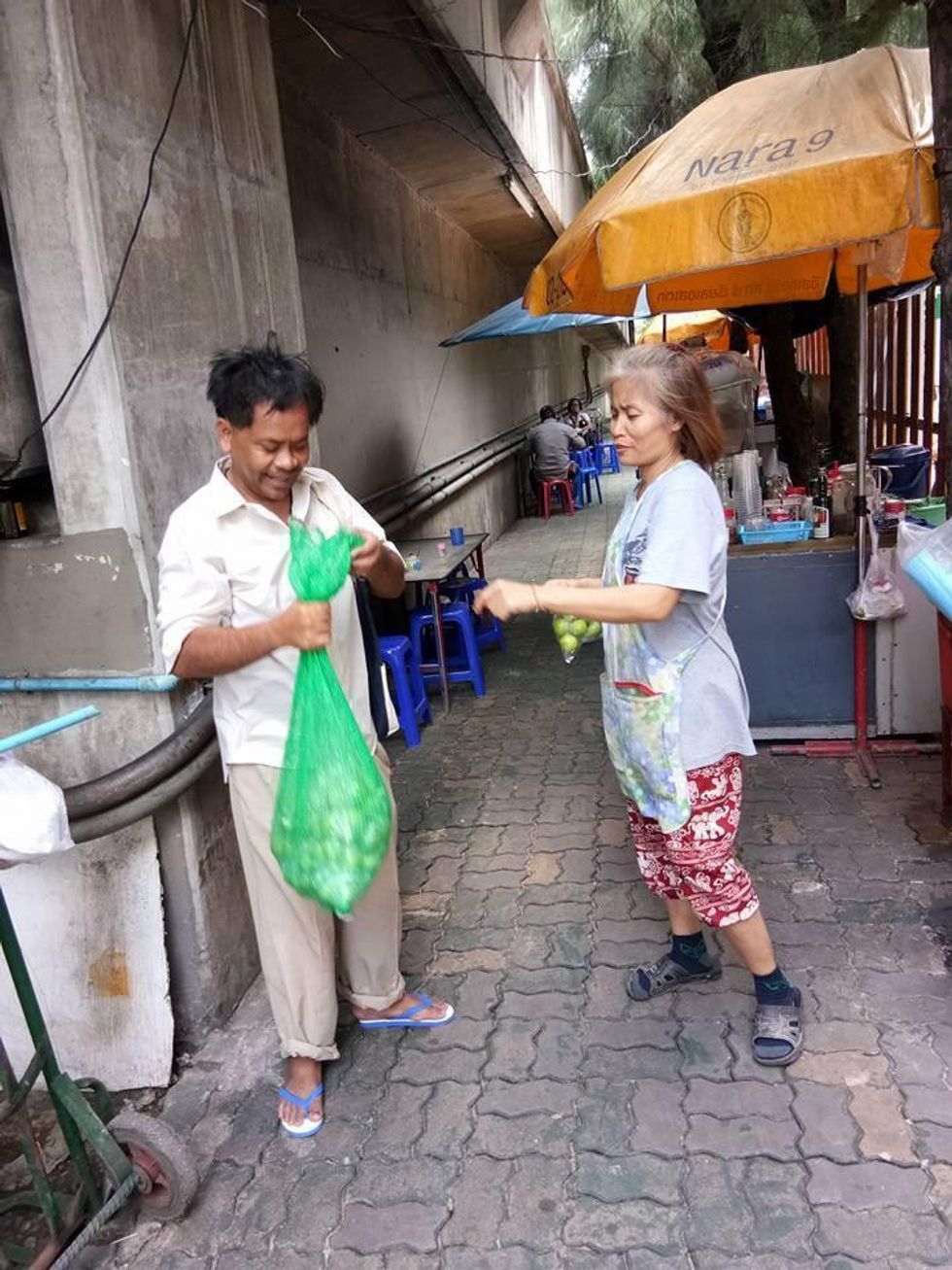 Cat Lover Loong Dum
Knowing that the cats are getting their daily meals and care, it gives the man a big smile.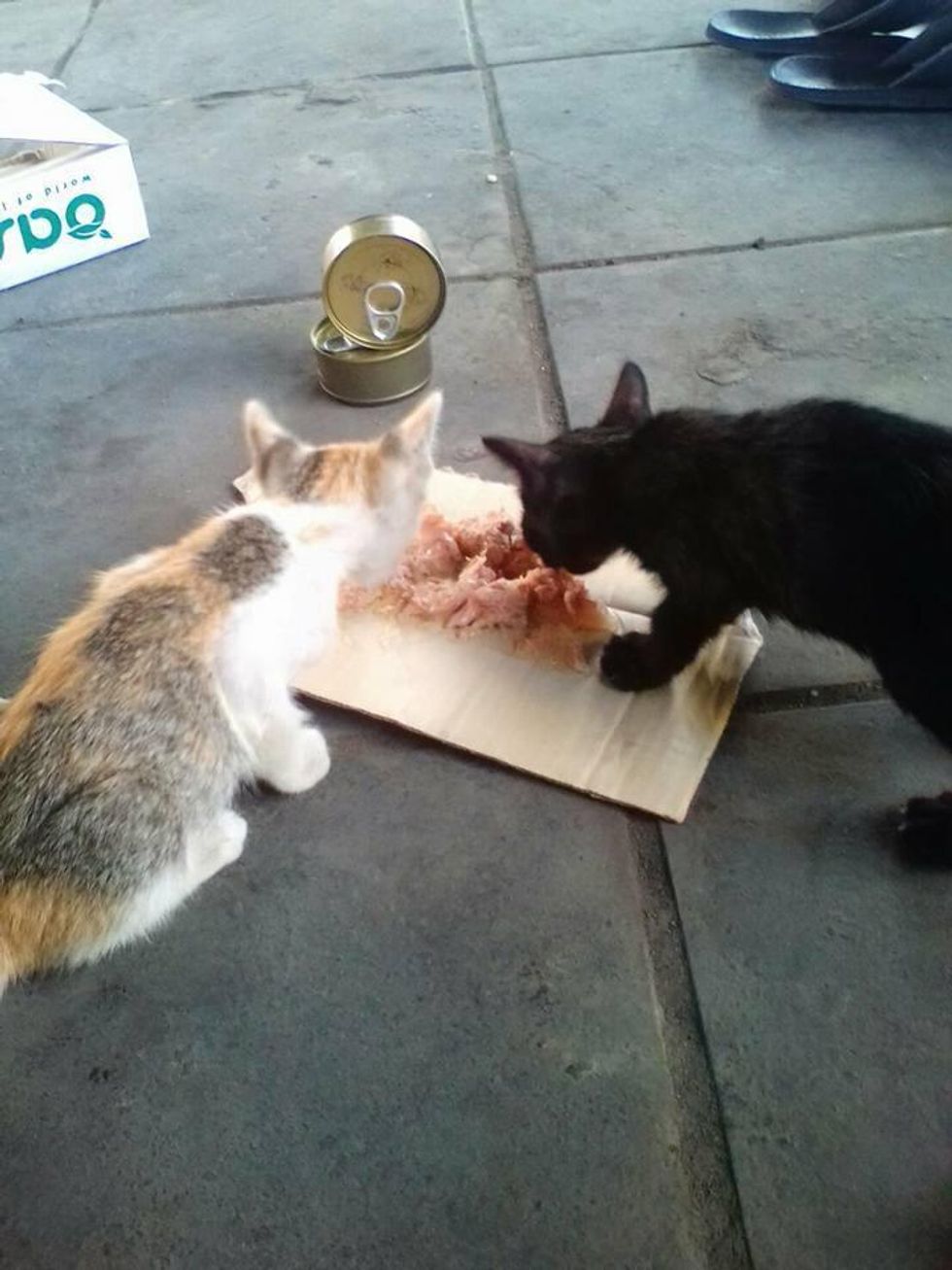 Cat Lover Loong Dum
Share this story with your friends. Follow Loong Dum's updates on Facebook. (h/t: Coconuts.co)
Related story: Man Saves Over 300 Homeless Cats After Losing His Son in an Accident