A tiny kitten was saved thanks to the firefighters from the Mentor Fire Department Station #5 who flushed a crying kitten out from an Ohio drain pipe. The rescue was incredible!
The kitten was lodged in a drain pipe underneath a concrete driveway unable to get out. "Upon arrival fire crews from Mentor Station # 5 found a small kitten stuck in a PVC pipe drain extending from a downspout on the building that was under the concrete drive. The kitten was about 15 feet in from the end of the PVC pipe which put the kitten in the pipe underneath the concrete. Mentor Station # 5 was able to finally flush the kitten out of the drain without event. Staff from Governor's Port Independent Living took the kitten to the vet for evaluation," Mentor Fire Department said.
[Scroll down for video]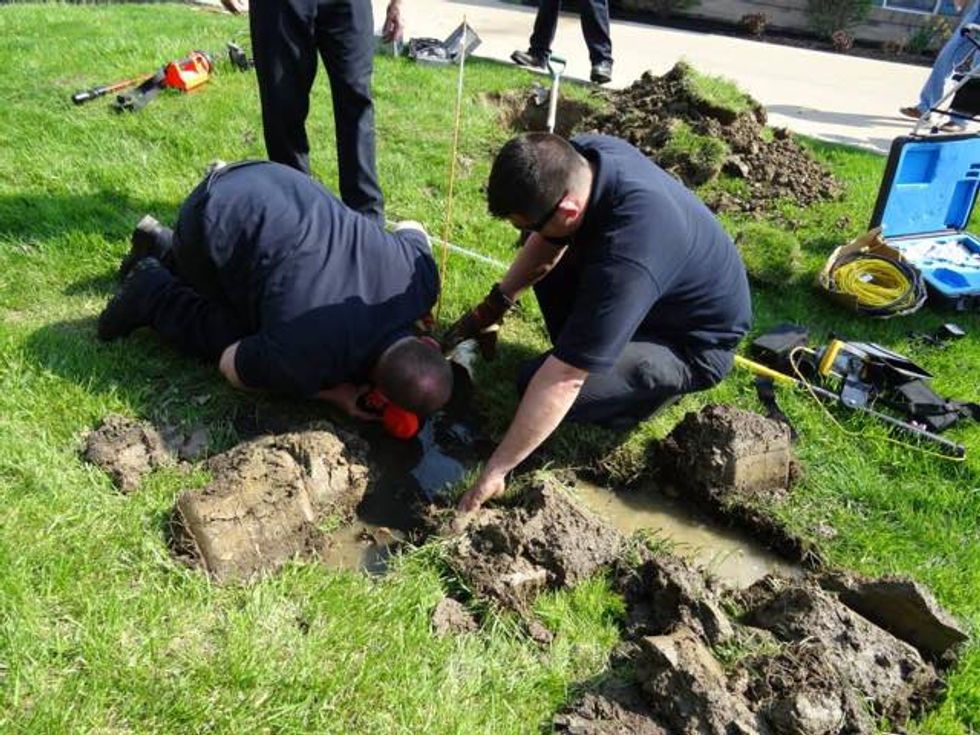 Saved!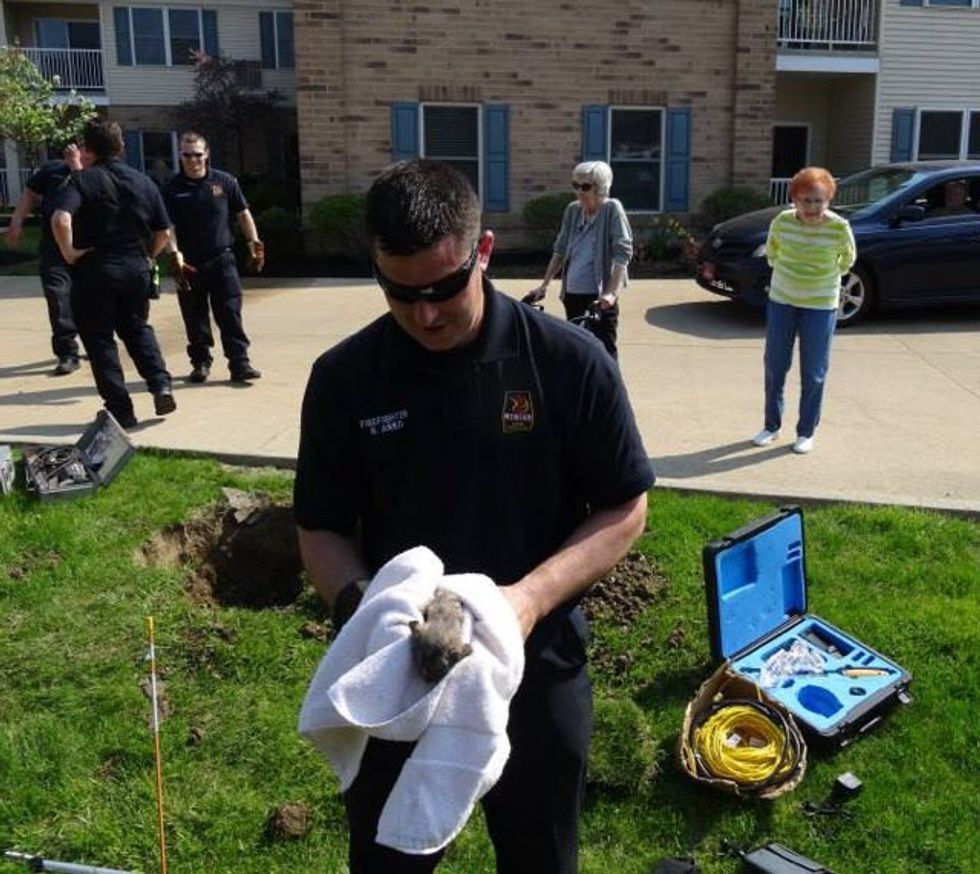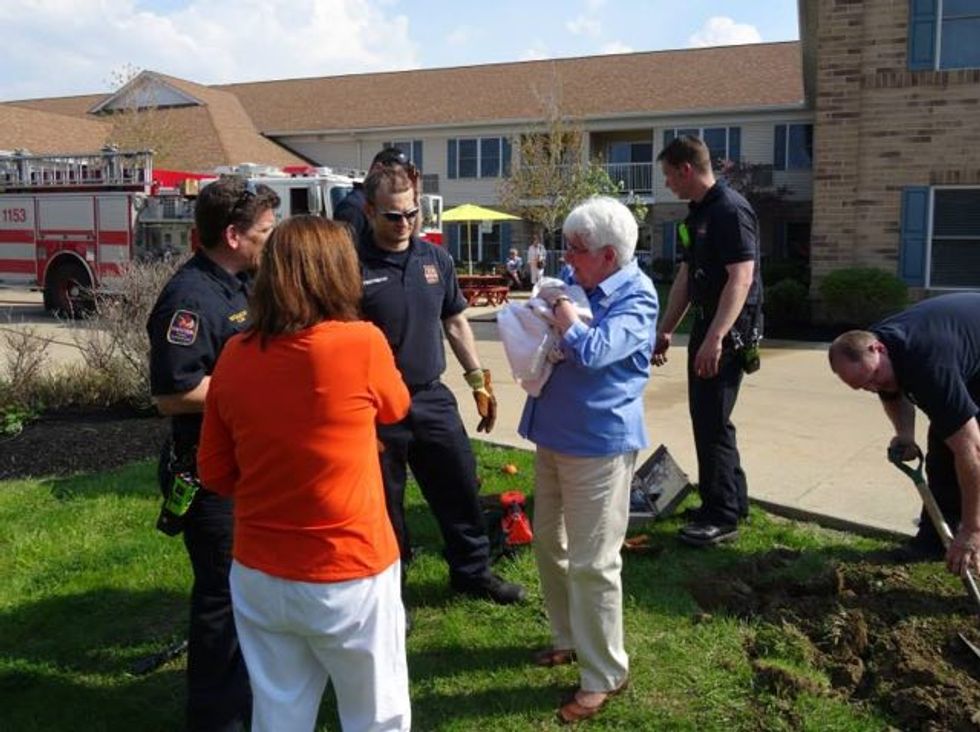 They took the kitten to the vet to get the help it needed.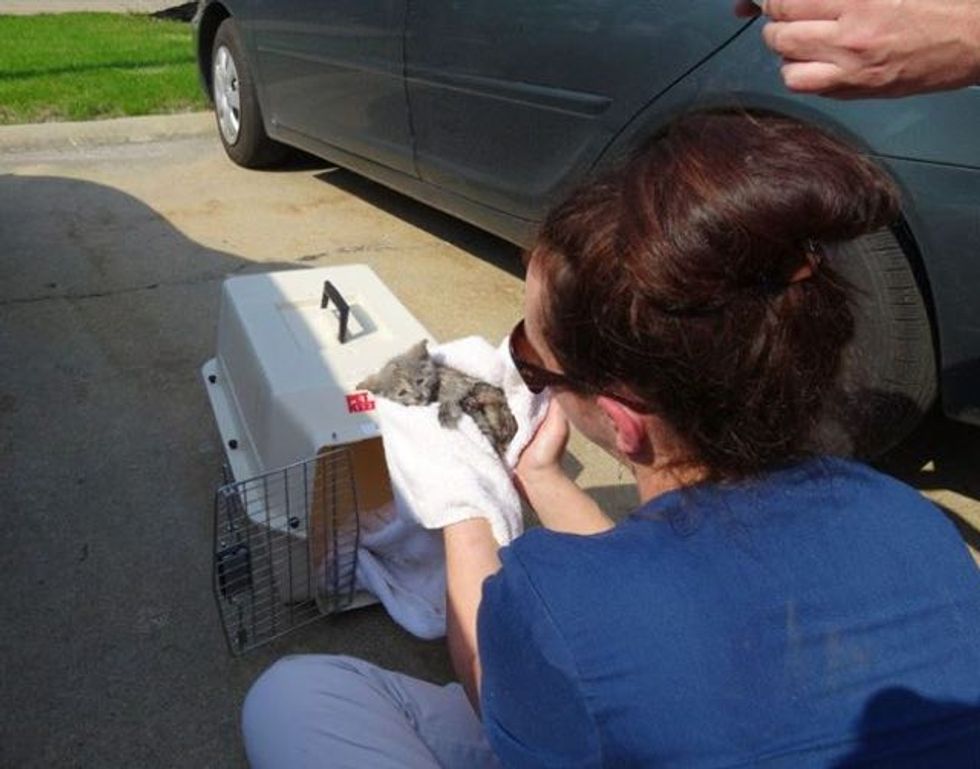 Watch this amazing rescue: