Echo the cat was found in Afghanistan but made it all the way to her forever home in America. This is her journey to a second chance at life.
"We first met Bacon Cat when she crawled out from under our barracks building looking like she was starving and meowing up a storm. As you can tell from the photos, when we found her, she wasn't even as big as my foot. She's just a tiny little thing, and she quickly won the hearts of me and my fellow soldiers and we did the only thing humane individuals could do. We offered her food and water and play. We started calling her Bacon because when she first came to us, it was the only food we had to give her. Once we started getting other kinds of food for her to eat, we realized she had a favorite. She would devour any bacon thrown her way with a quickness. Thus the name," said the soldier to Nowzad.
"We told our wives about the kitten we had rescued and they started sending real cat food for her to eat. We want her to find a home in the US because she is the sweetest little kitty. For being a feral cat from a harsh country, she loves to snuggle and play. She always keeps us company when we're up on guard and is quick to occupy a lap if she sees one open. She has been a definite morale boost as we spent our time in a remote area with very little in the way of amenities."
Nowad posted Echo's story to help raise money to send the little kitty to a home she deserves. A lot of love and help poured in. They were able to arrange a trip for Echo and today she has settled down into her new home and is loving it in America.
Nowzad Dogs has helped many furry animals from Afghanistan to get a second chance at life. Like them on Facebook.
Echo rescued by soldiers in Afganistan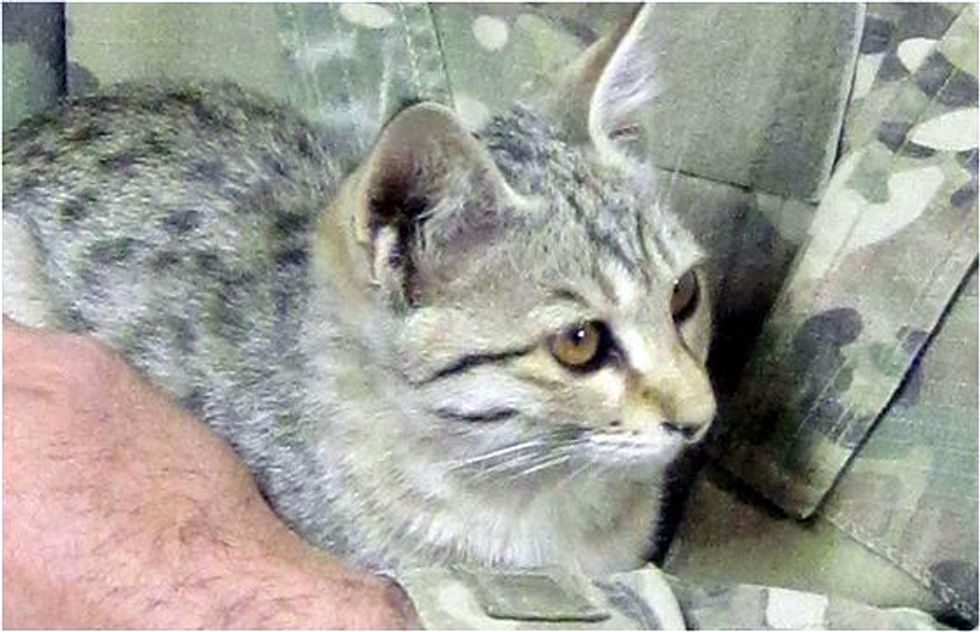 She was as big as the soldier's foot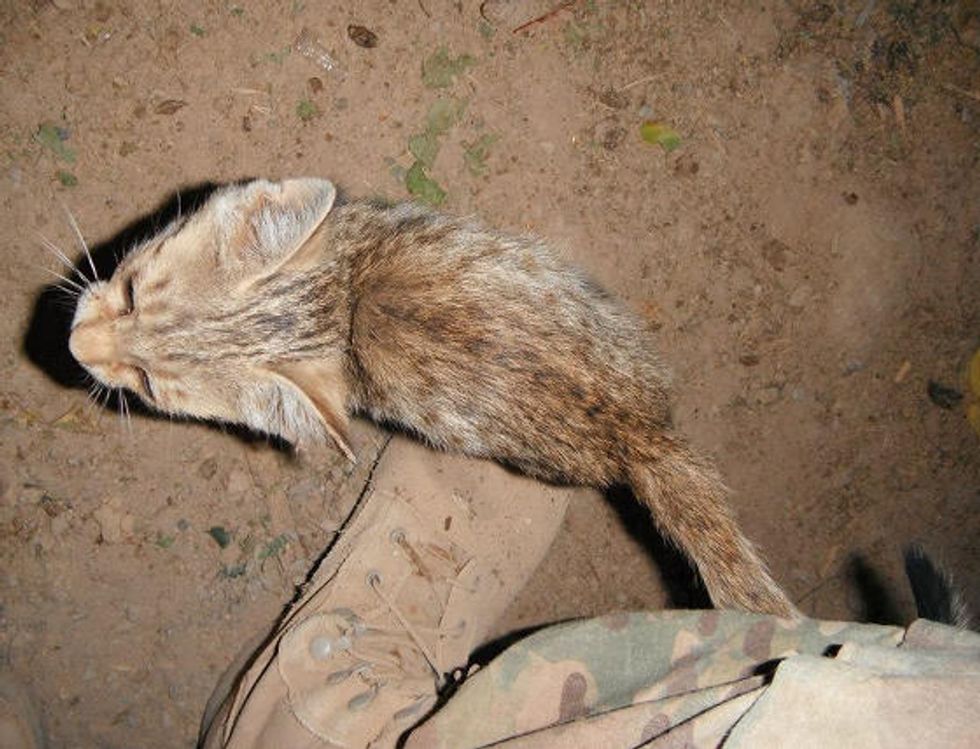 She was starving and meowing up a storm. The soldiers fed her and started looking after her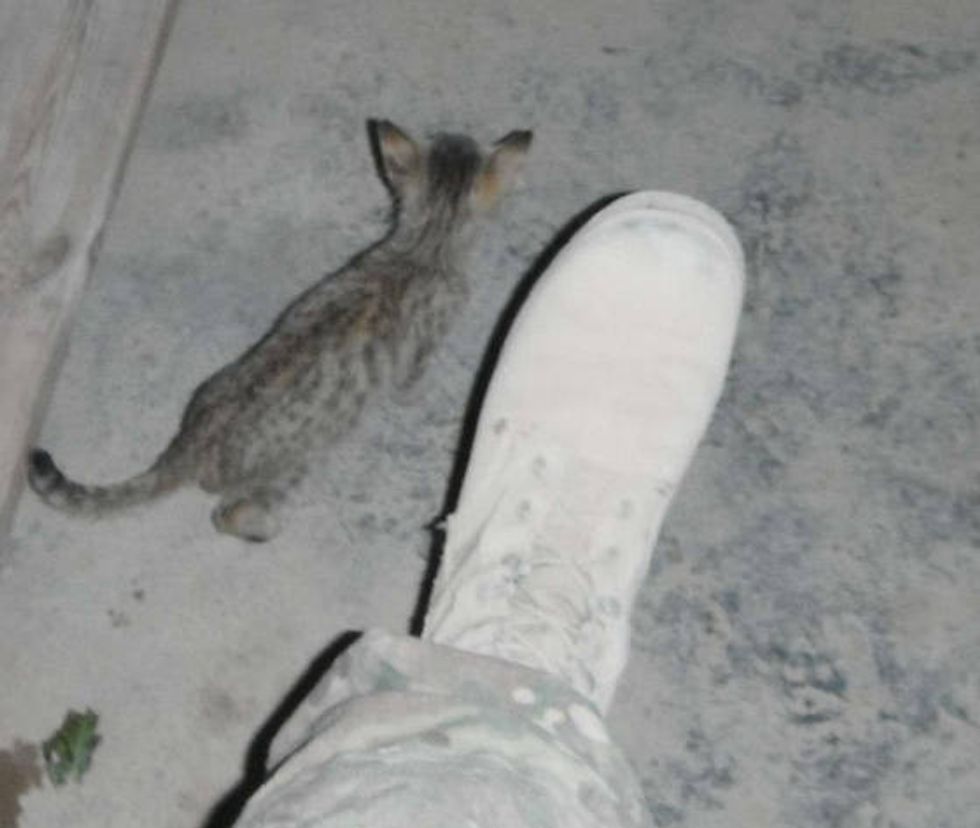 They found Nowzad. With their help, Echo was departing Afghanistan, on her way to her forever home in America.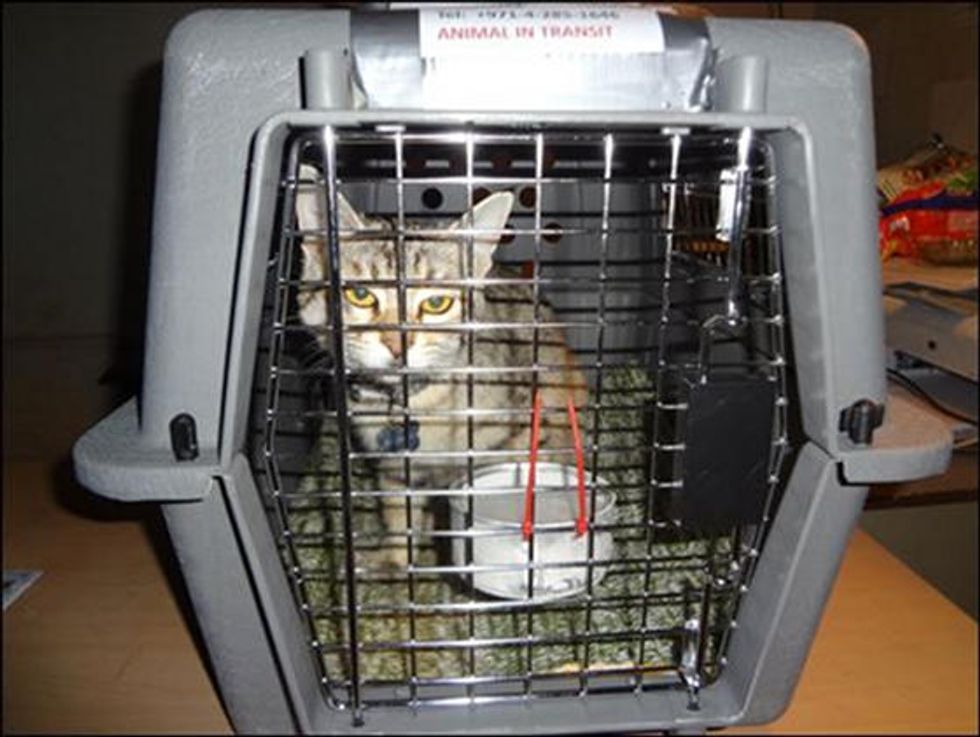 Echo the Bacon cat is home!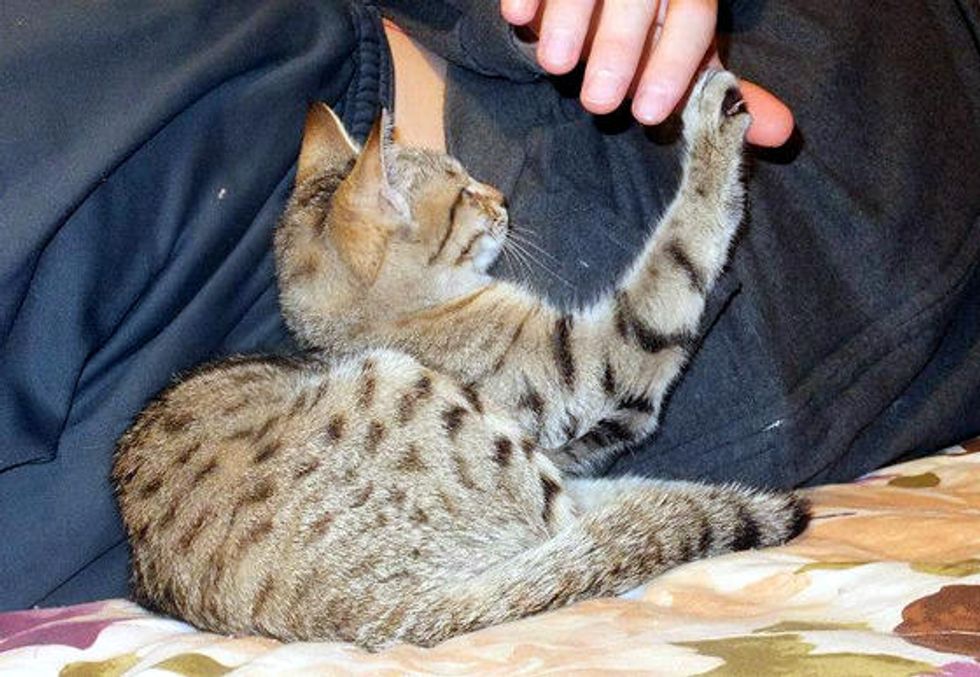 She is loving it in America.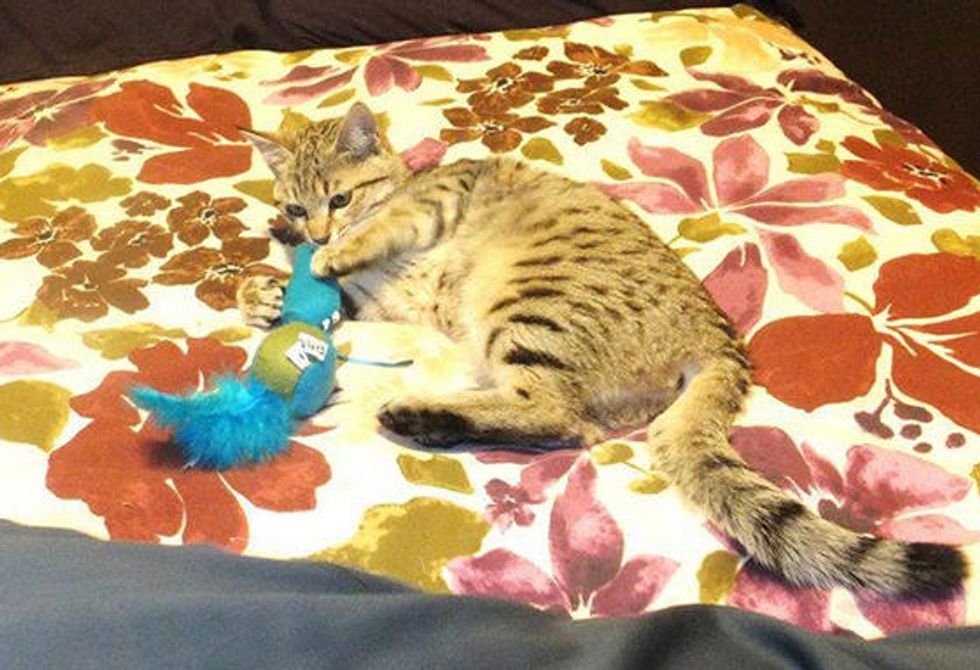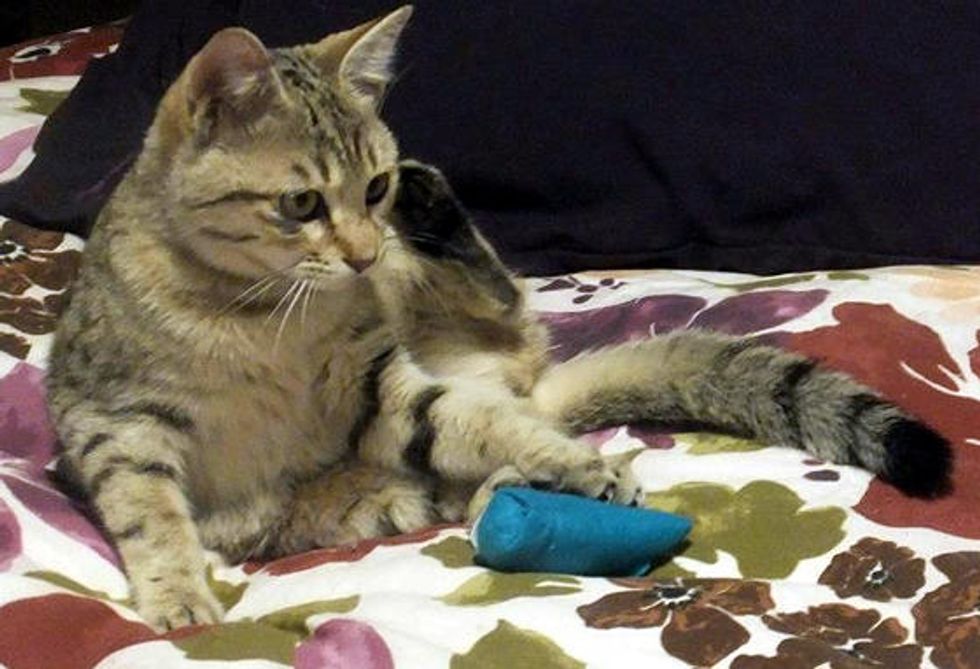 Photos via Nowzad.