A kitten with twisted legs and a brave heart found the perfect family she always wanted.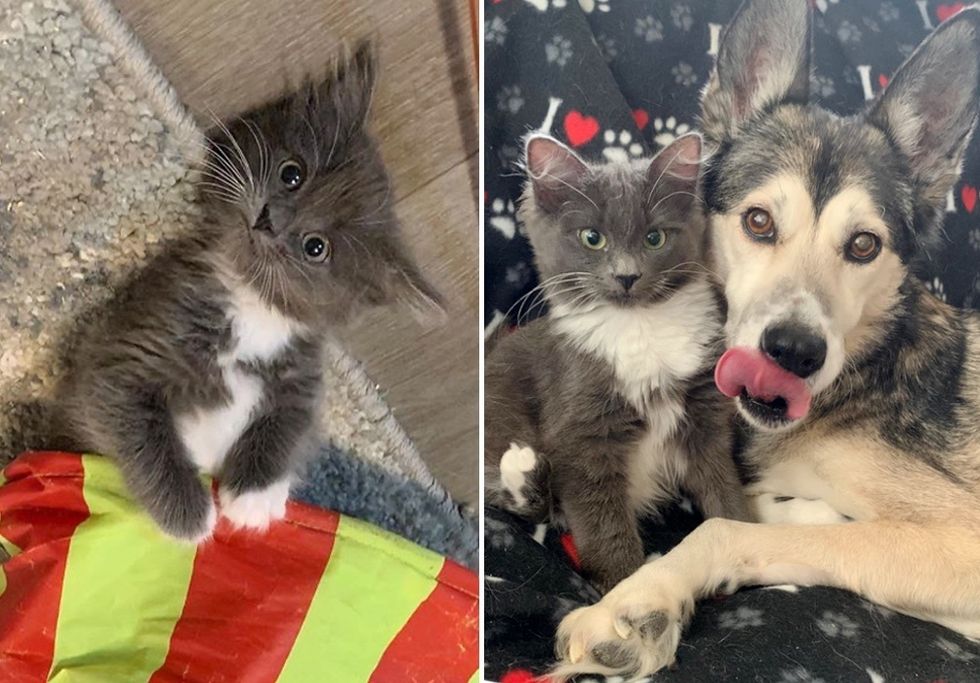 Shannon Basner
A tiny 9-week-old kitten came to Mojo's Hope, an animal rescue group in Alaska, for a chance at a better life. Despite having a pair of twisted hind legs, all she wanted was attention and pets.
She settled into her new home at Alaska's KAAATs, where she will be provided life-long care. After several vet visits, they believed that a congenital condition might have been the cause of the deformity.
The kitten, however, never let anything slow her down. She was a busy body, scampering around the house, climbing anything she could lay her paws on, and chasing after toys with all her might.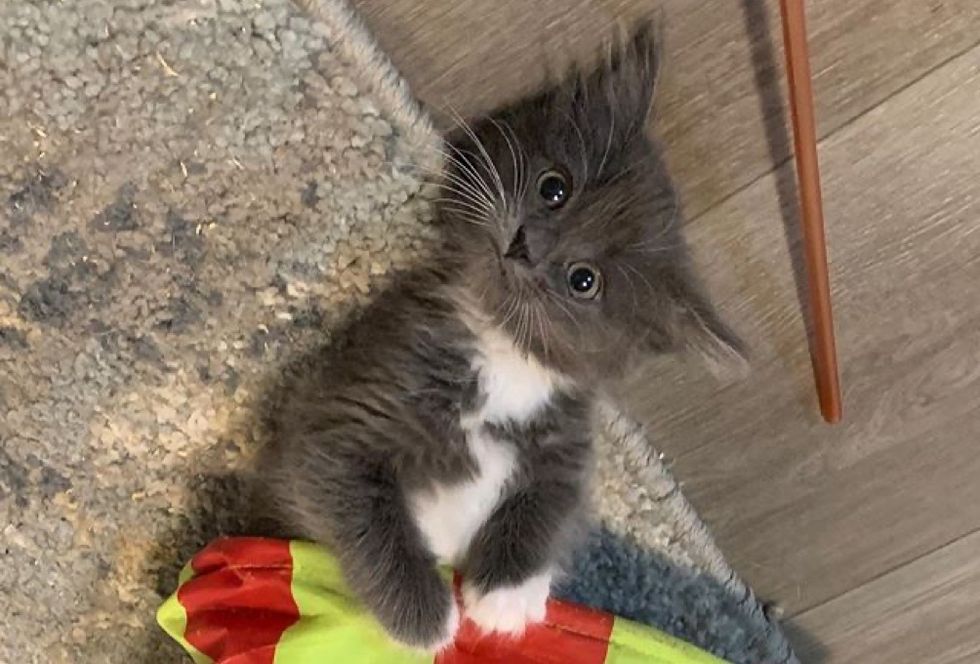 Shannon Basner
"She was born with twisted legs but had never been to a vet (until she came to us)," Shannon Basner, founder of Alaska's KAAATs, shared with Love Meow. "This little nugget of adorable fluffiness has tons of charisma, personality and perseverance."

They named the kitten Lady Purrl and introduced her to some of the residents at the rescue. Right away, the little feline took to Cinder the dog, and they instantly connected.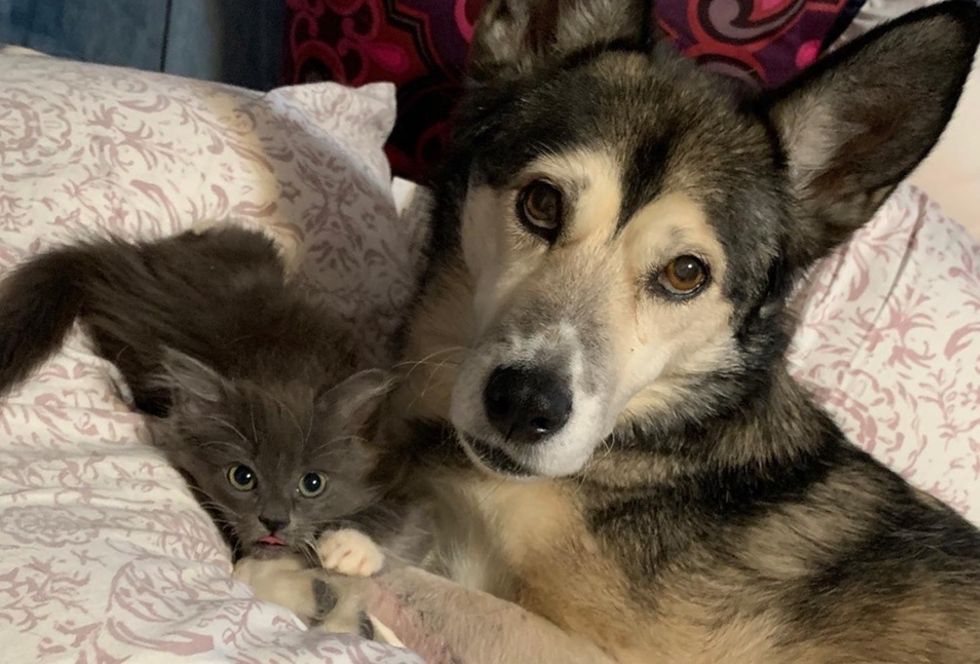 Shannon Basner
The gentle canine has a soft spot for kittens and puppies in need. At the time, she was recovering from surgery but nothing could stop her from loving on other animals. She took the kitty under her wing and started cleaning her like her own.
"We truly believe these two have helped each other heal. They bonded almost immediately and to this day, Lady Purrl still nurses on Cinder, and Cinder is giddy in love," Shannon said.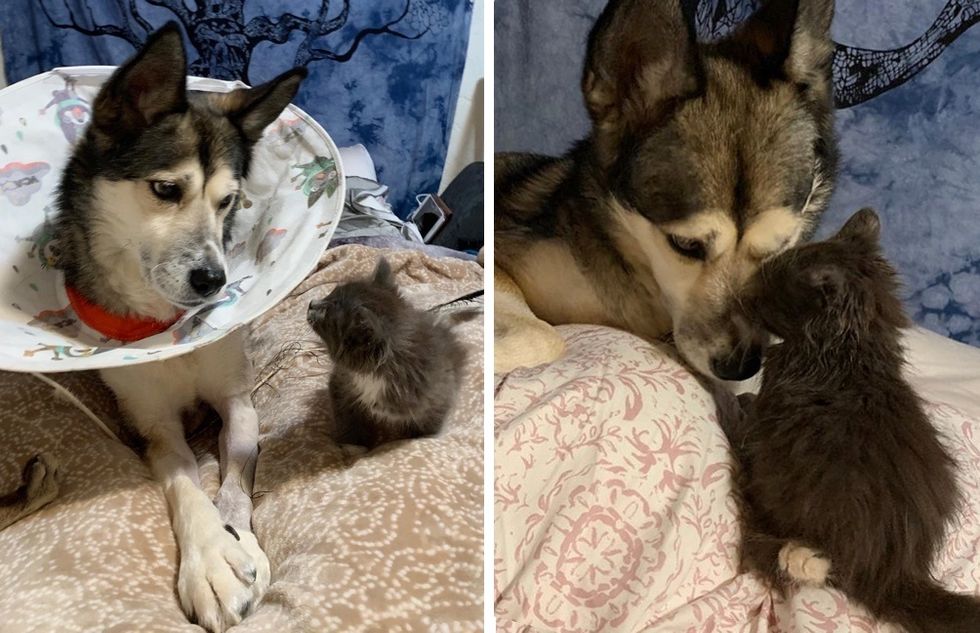 Shannon Basner
Purrl is equipped with a loud purr motor that is constantly running. She adores her canine mama and always scoots back to her for cuddles after playing.
Watch the kitten and her journey in this cute video:
Lady Purrl the kittenwww.youtube.com
"The kitten took to Cinder as her furry mom. Cinder is such a patient and loving dog who has so much to give to others," Shannon added.
"Having Lady Purrl here is truly helping Cinder heal."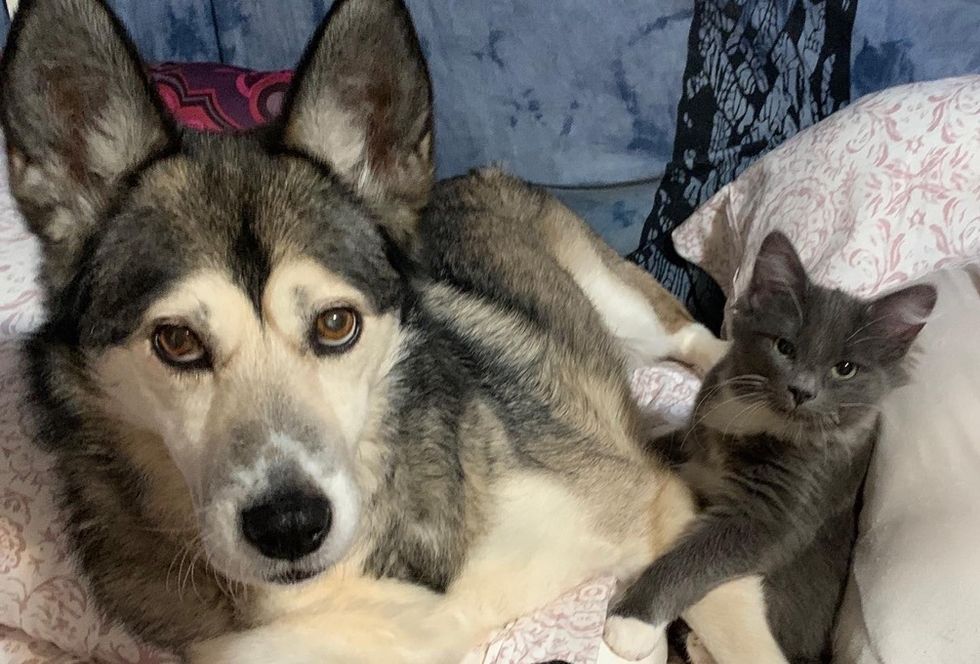 Shannon Basner
The kitten will cling to the canine when she wants an extra dose of TLC. Cinder adores her and doesn't mind the comfort-nursing.
The fearless kitty doesn't know she is any different. Whenever she hears "dinner time," she will be the first to zip over to the dining area. She moves so fast that even other cats can't keep up with her.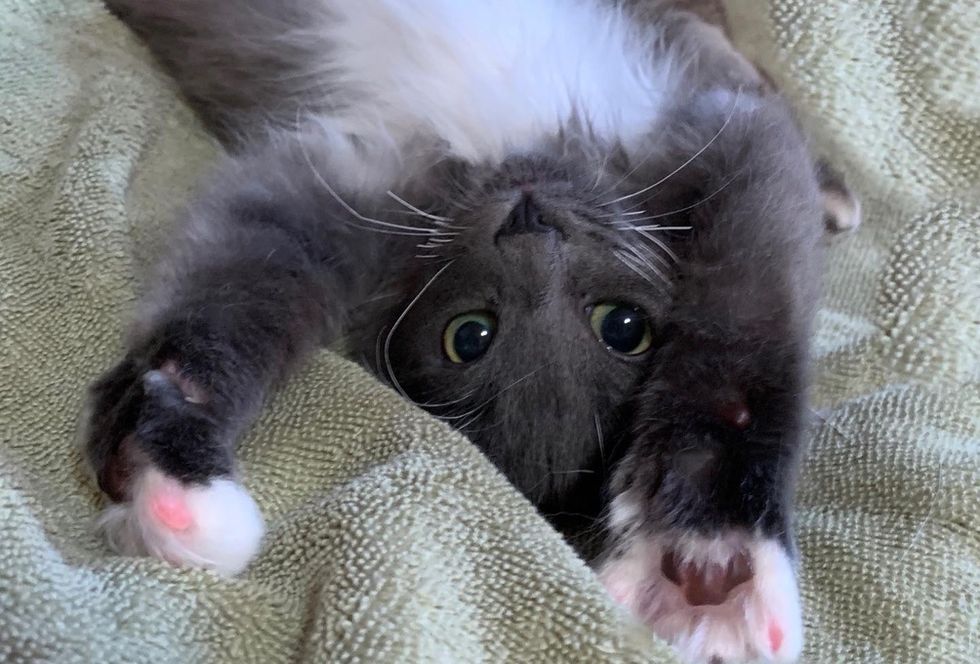 Shannon Basner
"When Lady Purrl came into our rescue, she was just 1.7 pounds and the vet was unsure about her quality of life. We are so grateful that she is thriving and growing strong," Shannon shared with Love Meow.
"She is truly a beautiful kitty warrior with sass, love and a spirit filled with determination."
Shannon Basner
"These precious animals with special needs never cease to amaze me with their ability to shine from inside out," Shannon shared with Love Meow.

Purrl uses her strong front legs to do things just like any other kitten. She absolutely loves life and purrs like a machine. "She loves to nestle in close to your ear, so you can hear her soothing purr up close and personal."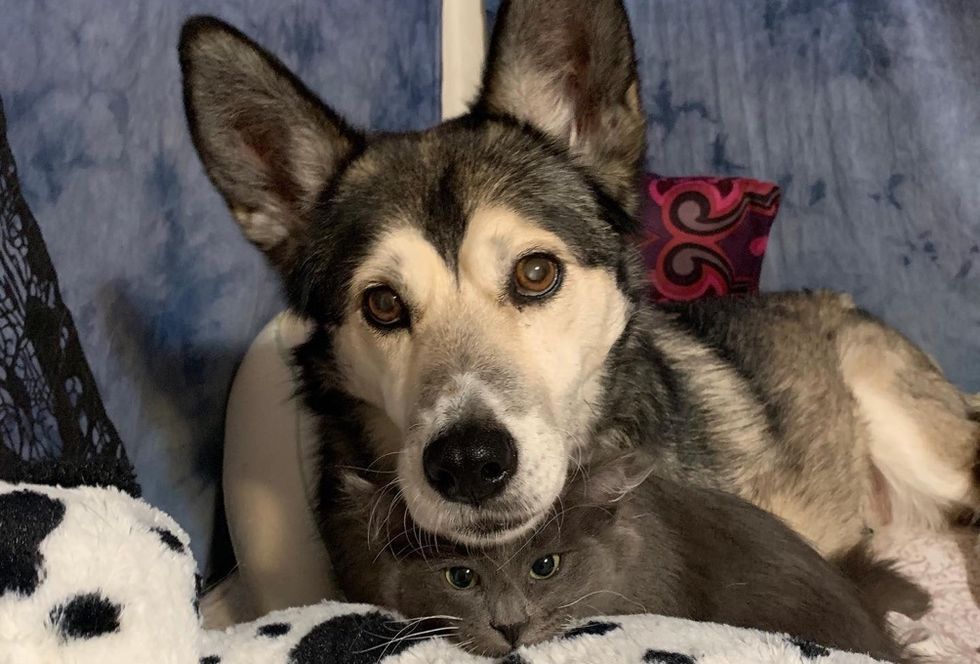 Shannon Basner
The little warrior kitty has exceeded everyone's expectations with her incredible spirit.
"These animals let nothing stand in their way. They show us all how to set aside what others may think is different and embrace our individual spirits and zest for life."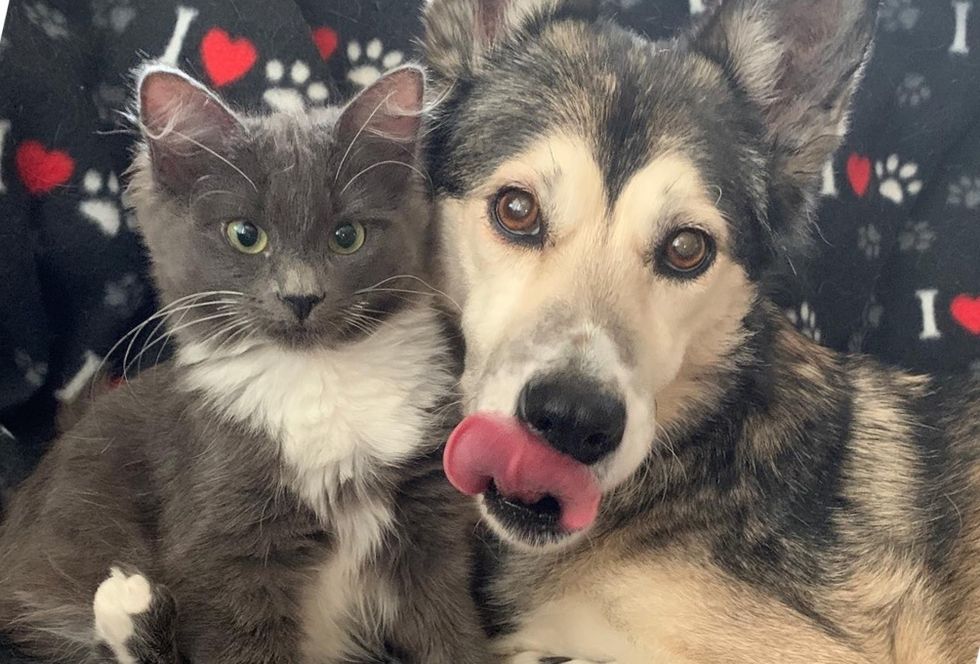 Shannon Basner
Share this story with your friends. Follow Alaska's KAAATs on Facebook and Instagram.
Related story: Kitten With Only 2 Legs Hops Her Way into the Perfect Home