A kitten with a sweet little face was found left behind in a car engine when someone heard his cries.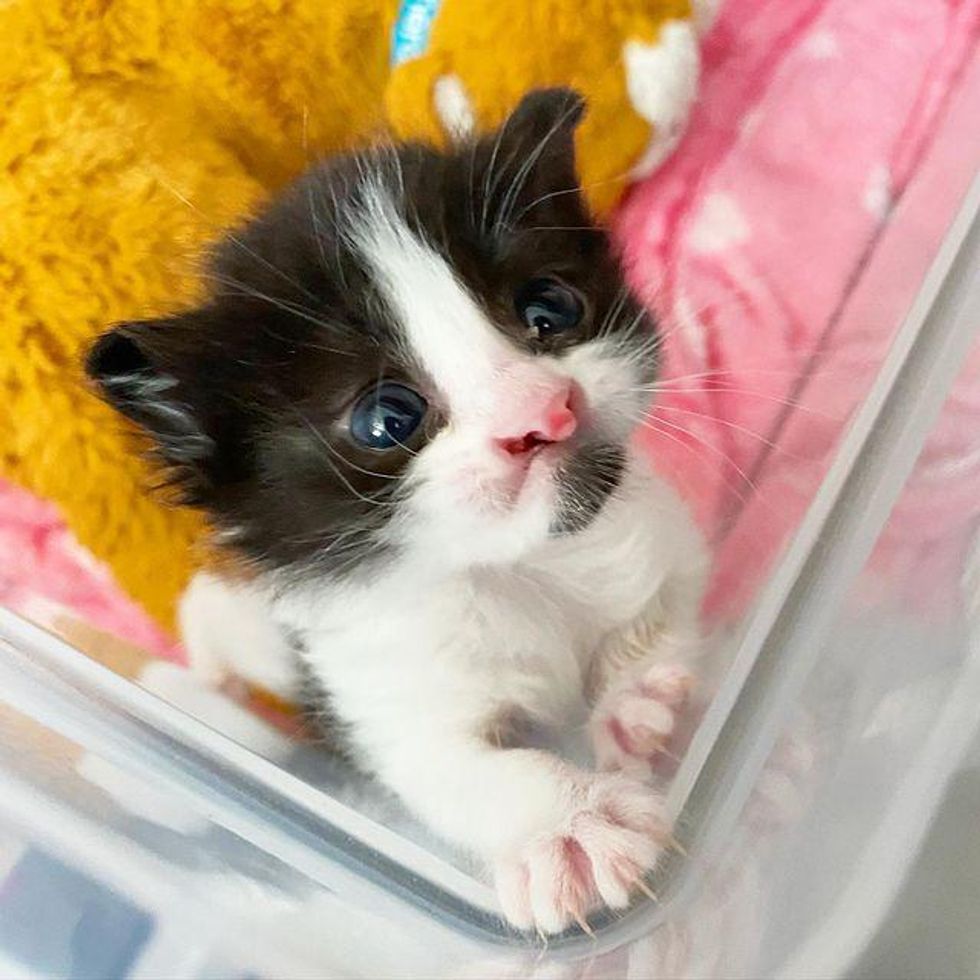 Tuxedo kitten born with a bilateral cleft lipAshley Kelley
Last month, Ashley Kelley, a foster volunteer of Wrenn Rescues (an animal rescue based in Southern California), was contacted about a pint-sized kitten needing specialized care. A Good Samaritan found him in a car engine bay when they heard his cries.

Once they got the kitten to safety, they noticed something unique about him. The tuxedo was born with a condition called a bilateral cleft lip, though his palate appears to be intact.
The kitten arrived with his umbilical cord still attached and eyes closed. Despite being so small, his will to live was strong from the start. Ashley sprang into action and took him into her care.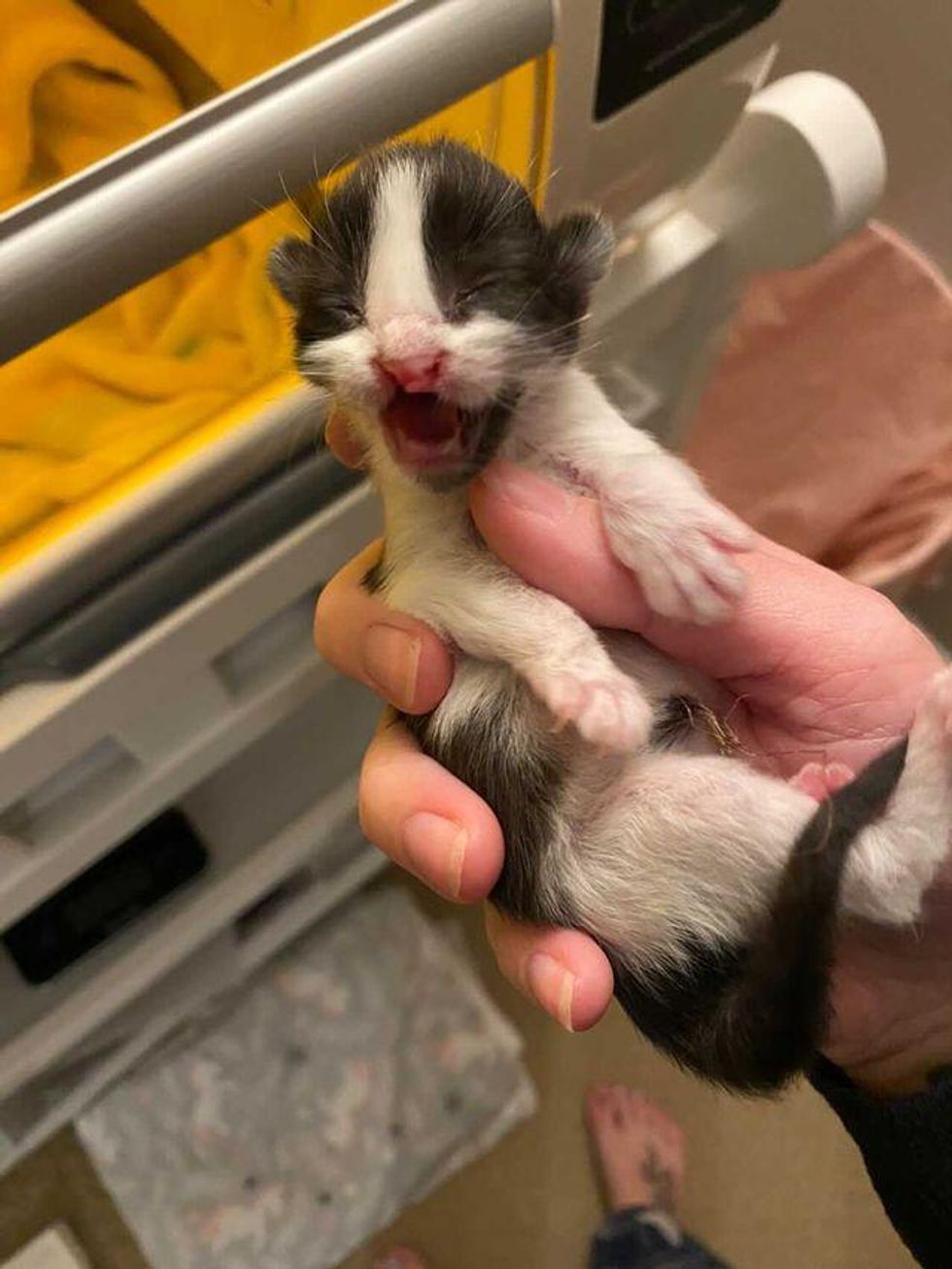 Ashley Kelley
She began round-the-clock tube-feedings and provided supportive care to get the little guy back on track. "He had a bit of an upper respiratory infection at first, so needed antibiotics and nebulizer treatment," Ashley shared with Love Meow.
The kitten was placed in an incubator with soft blankets and snuggle toys surrounding him. He fell fast asleep in the comfort of his warm bed, and was so content with a full belly.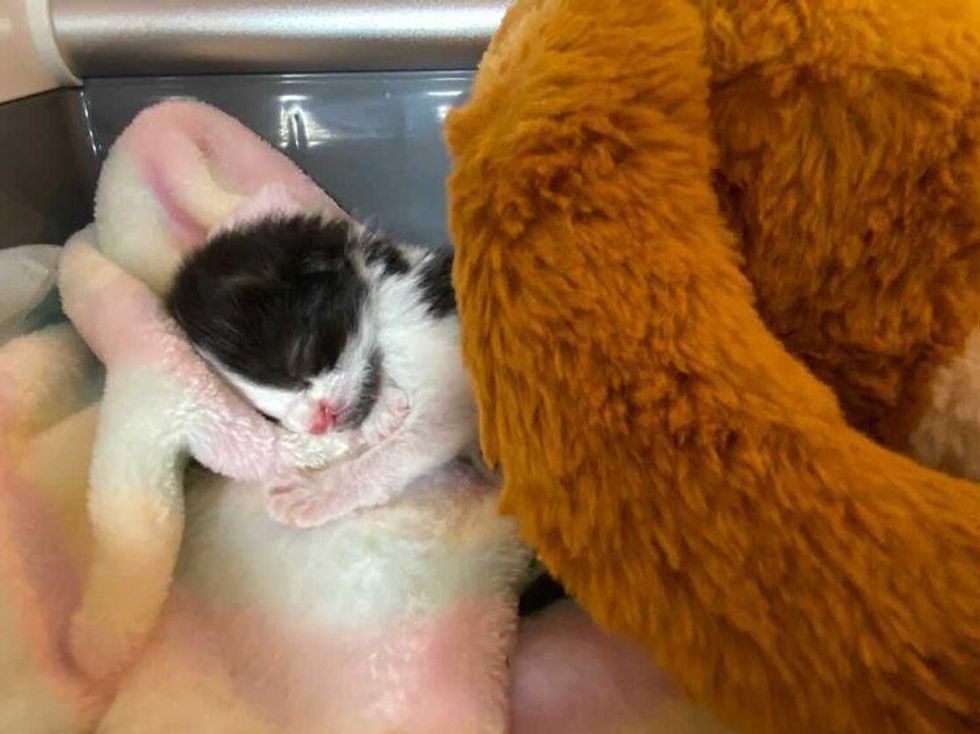 Ashley Kelley
The kitten named Odahviing (after a video game character) was a little fighter to be reckoned with. With good food, plenty of love and snuggles, he started to put on weight and gain strength.
The young tuxedo was quite demanding and never shy of telling his foster mom what he wanted.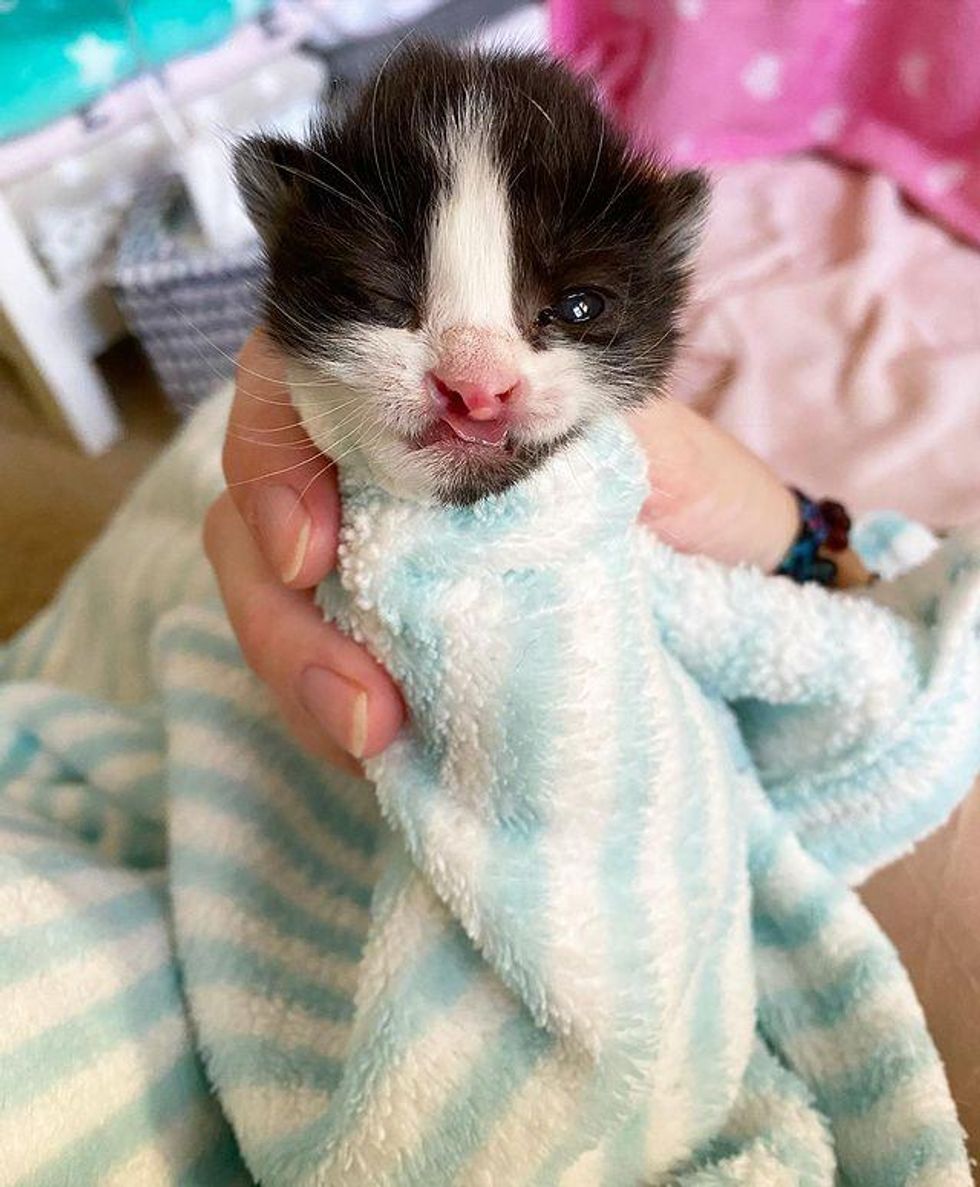 Ashley Kelley
At 11 days old, the kitten opened his eyes to see for the first time. He proudly showed off his healthy, chonky belly, and absolutely enjoyed being held and loved on after every meal.
Once his eyes were fully opened, he checked out his surroundings, attempting to explore, and became more curious and active each day.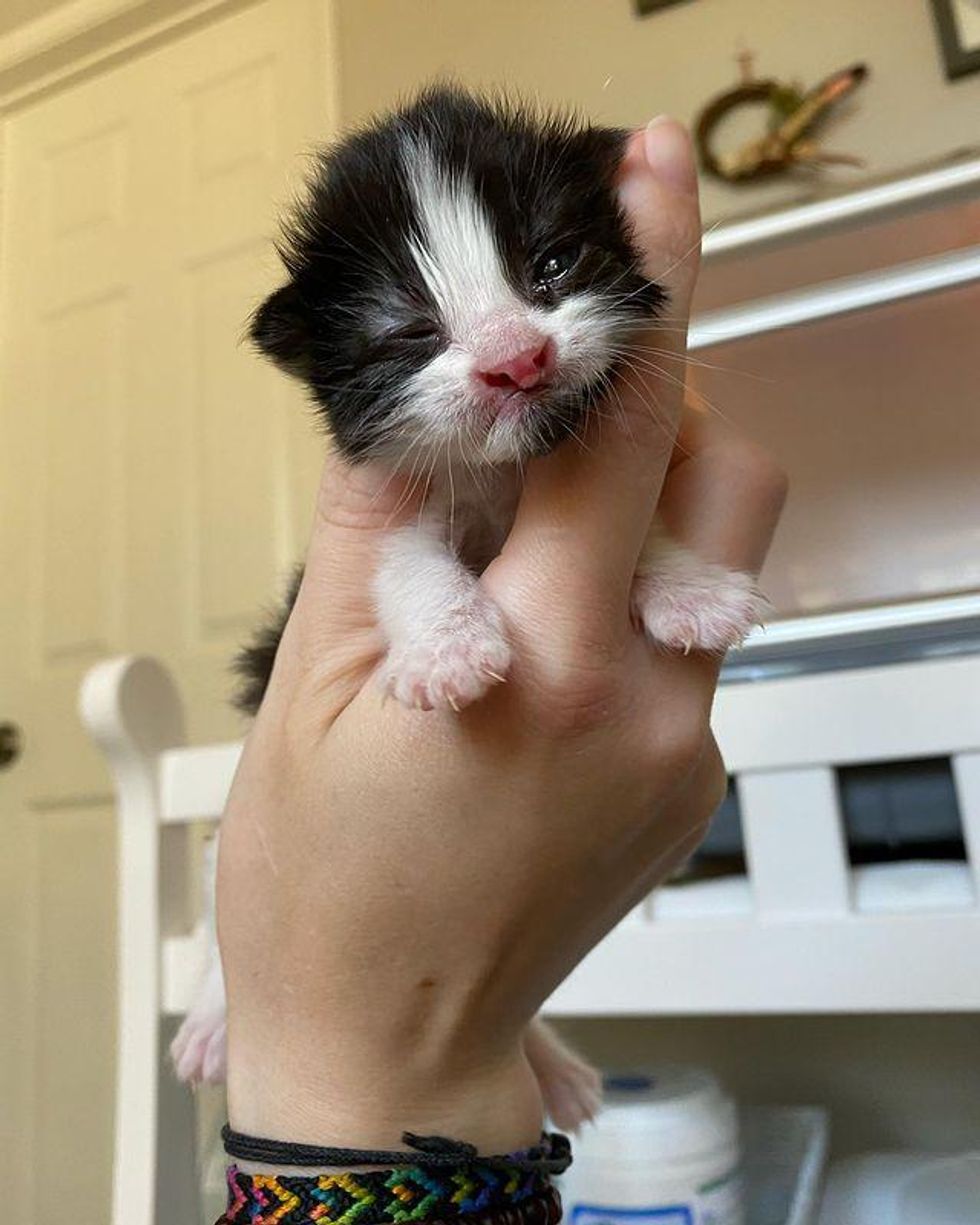 Ashley Kelley
The little guy hit another milestone when he graduated from tube-feeding after the second week.
"He was able to switch to the longer nipple and syringe combo, so I could help him get the milk out. He can't create suction with his cleft lip," Ashley told Love Meow.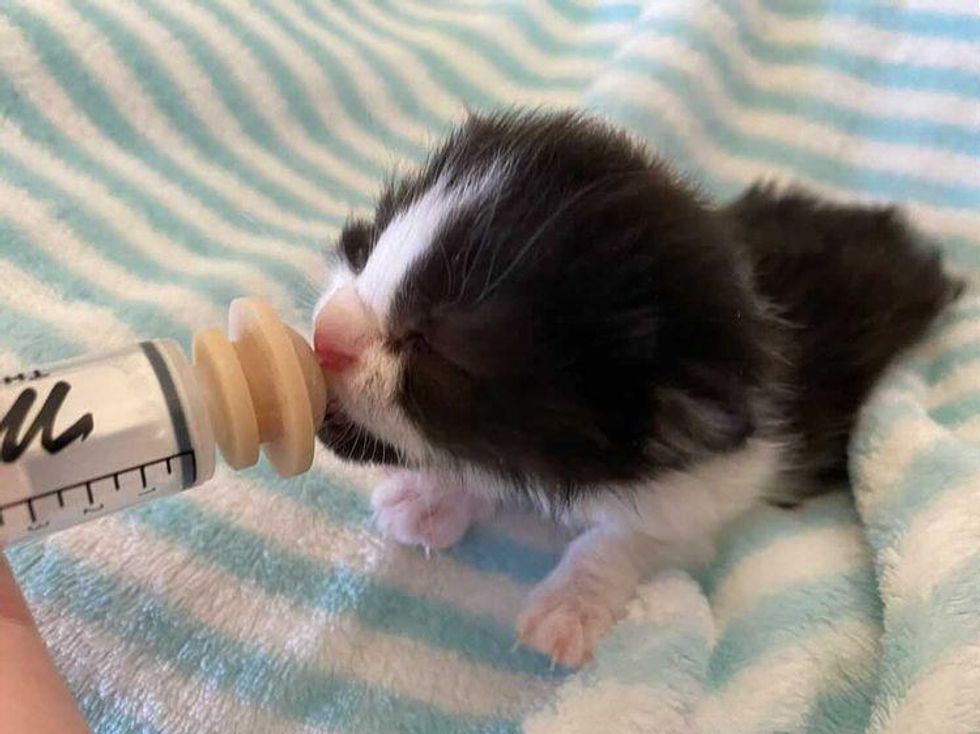 Ashley Kelley
Not only did he quickly grow in size, but also his personality started to emerge. In just three weeks, the kitten completely outgrew his foster mom's hands, and transformed into a chubby, happy, vocal kitty.
"He has a big loud voice, a lot of opinions, and a long, solid little body. I can't wait to watch him blossom."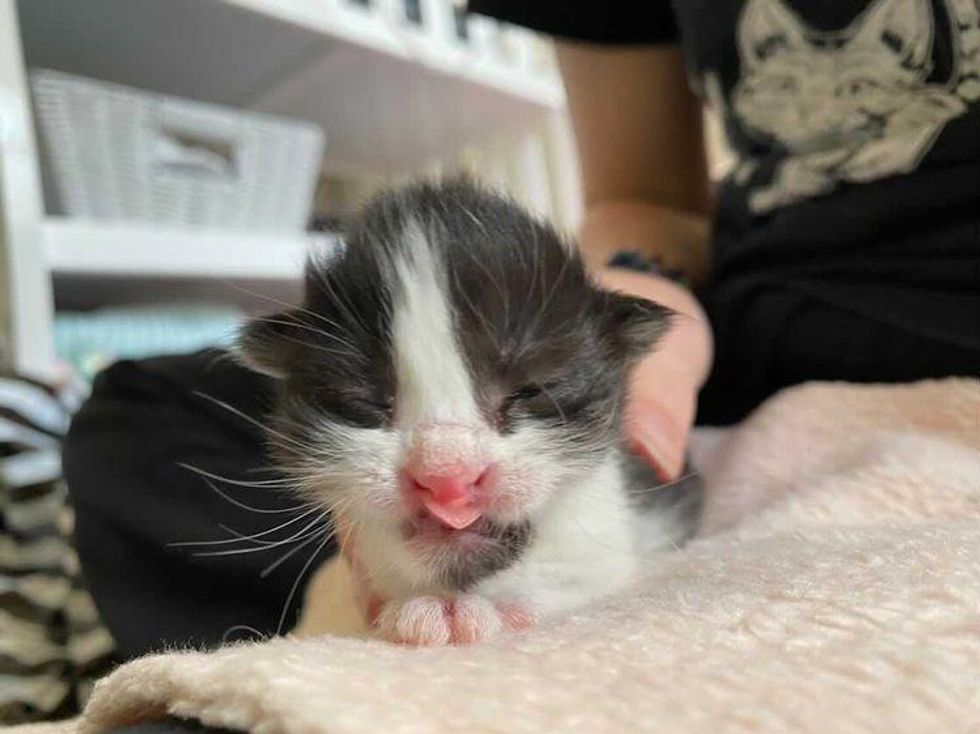 Ashley Kelley
The sweet kitten is thriving with a loving foster family that caters to his every need. He insists on getting a snuggle session with his people after feeding time, soaking up the love while rumbling with his adorable purrs.

"He loves tummy rubs and kisses, and is very purry and sweet," Ashley shared with Love Meow.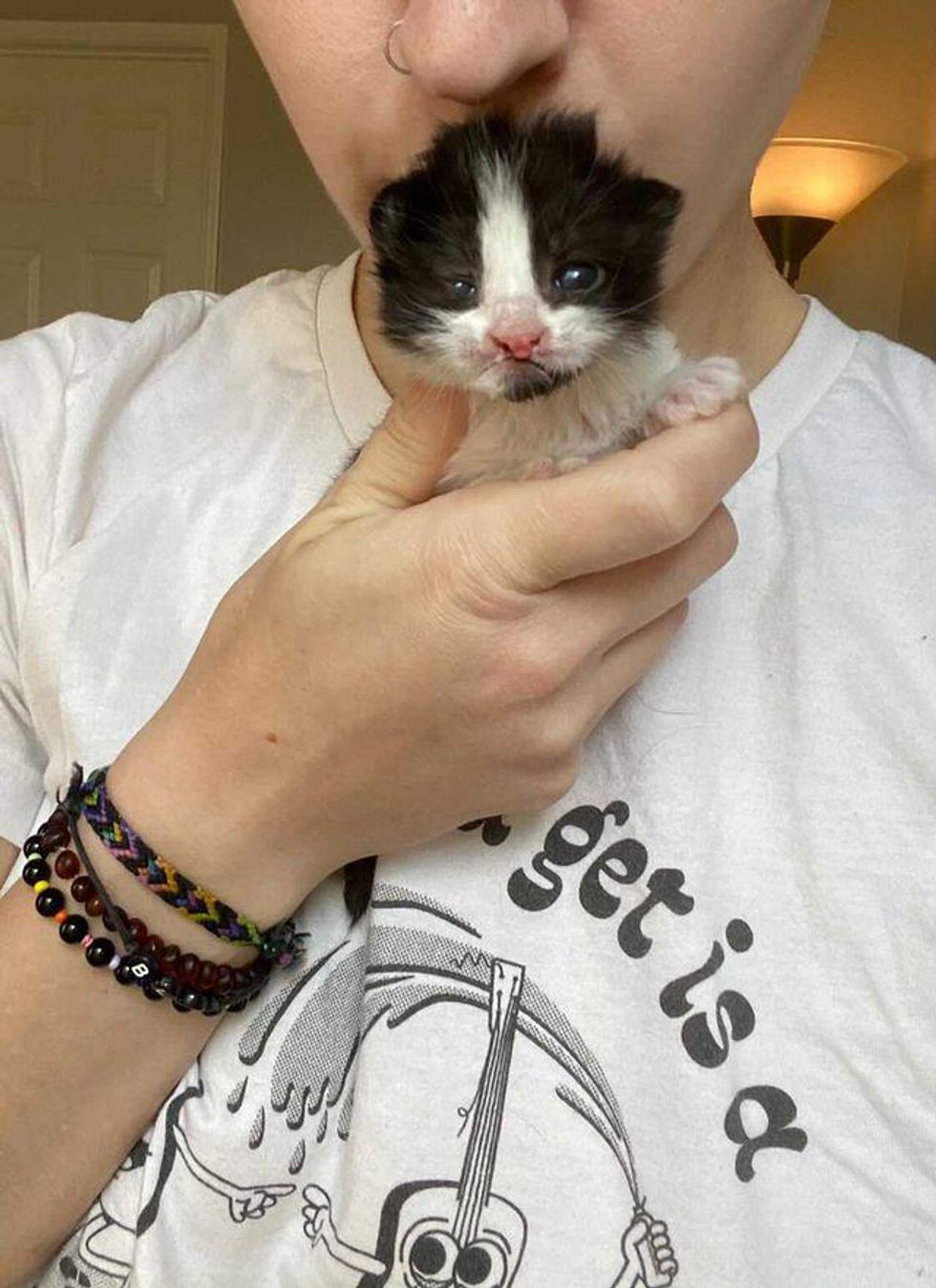 Ashley Kelley
Odahviing is turning four weeks old, and his little baby teeth are germinating. He is starting to learn to waddle and working on strengthening his leg muscles as if he's ready to take the world by storm.
Once he is big enough to wean, he will learn to eat from a dish like a big kitty. His cleft lip won't be a problem for the little champ.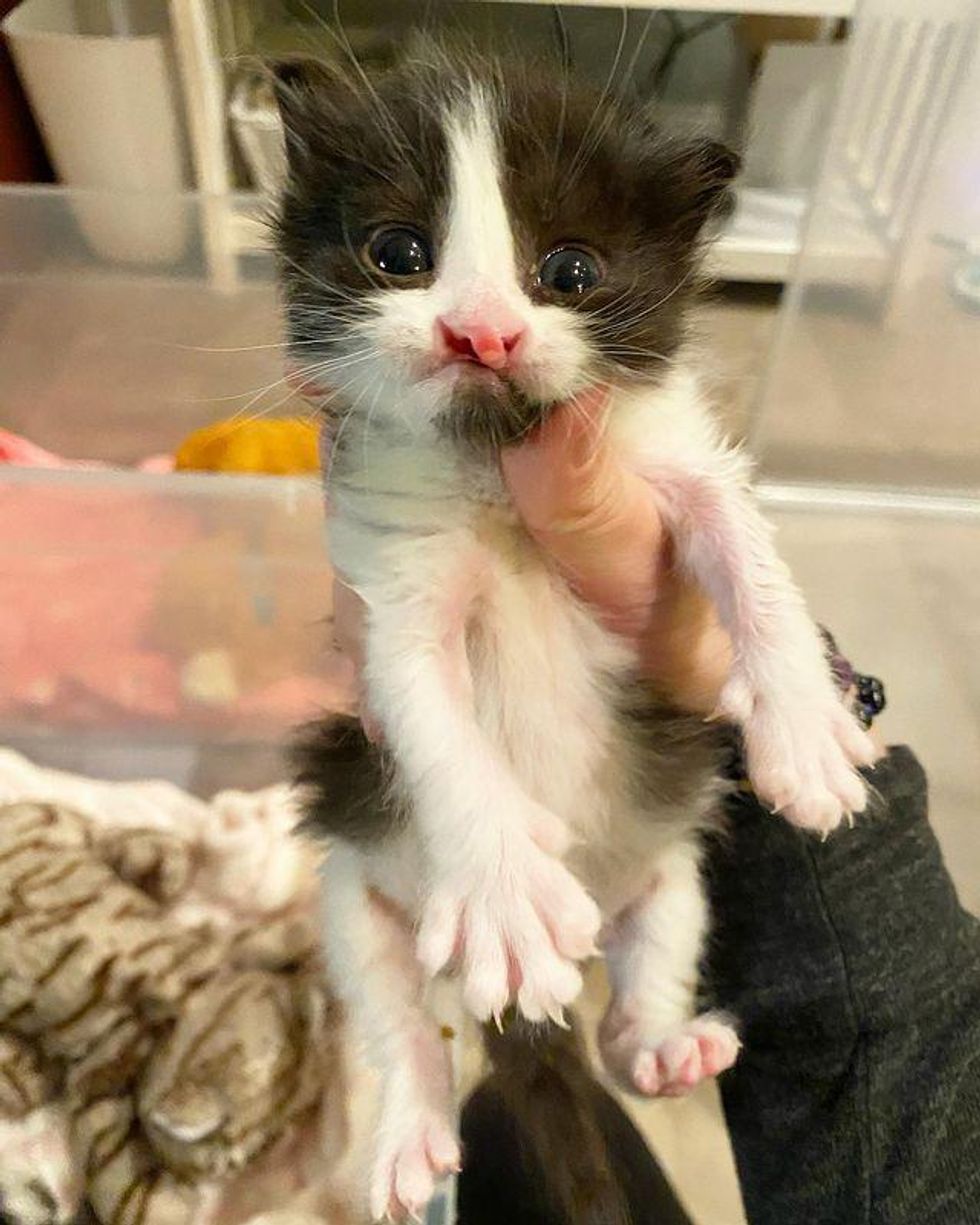 Odahviing the kitten has grown by leaps and boundsAshley Kelley
"He won't need any surgery (for his cleft lip). He will be able to eat and drink normally, and his cleft will only be a cosmetic issue."

The little palm-sized wonder has come a long way!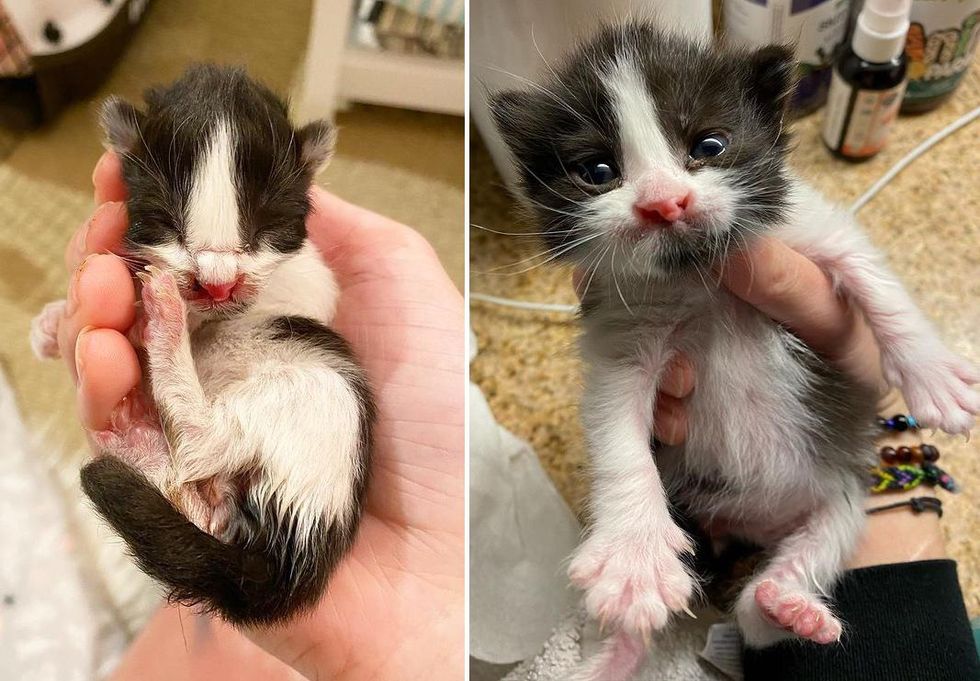 Kitten with cleft lip, then and nowAshley Kelley
With the help of rescuers and volunteers, the kitten's future is looking bright and he is as happy as can be.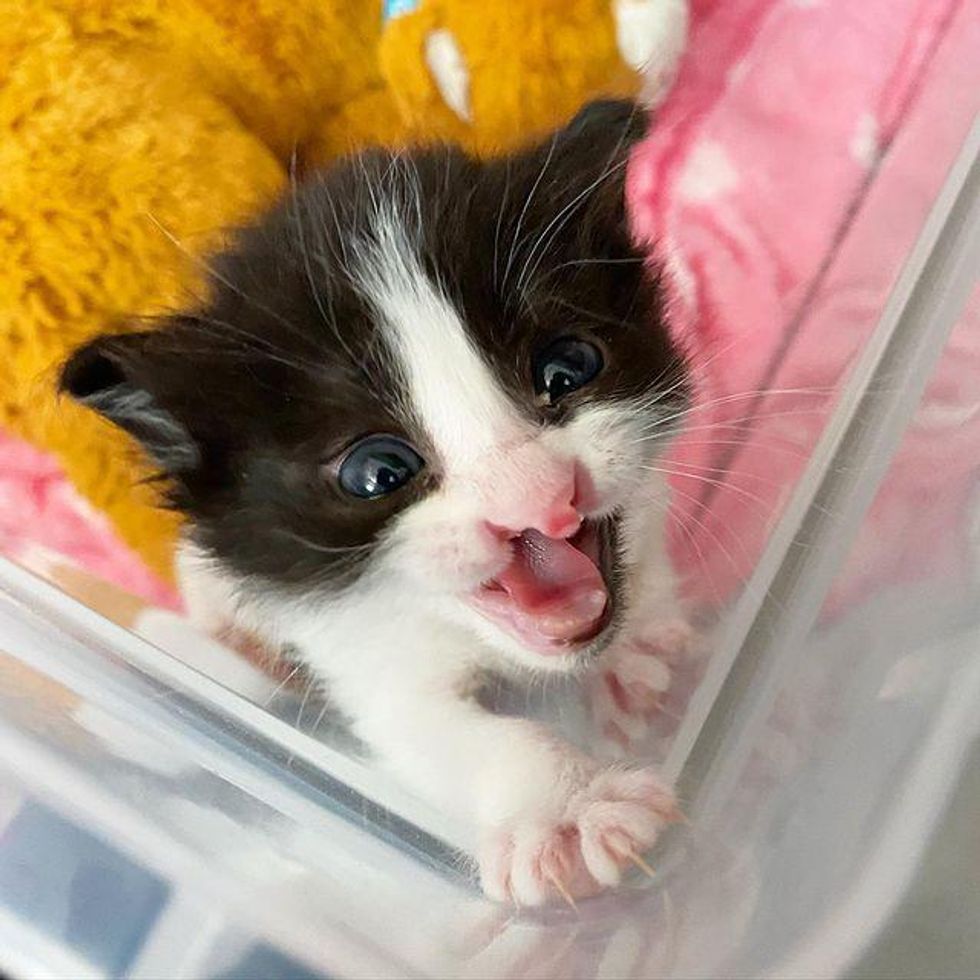 Ashley Kelley
Share this story with your friends. Follow updates on the tuxedo kitten and Ashley's fosters on Instagram.
Related story: Palm-sized Kitten Learns to Sit and Stand Again with Support from Cats Around Him