Fanta was rescued along with her siblings. When she discovered cuddles, she didn't want to stop.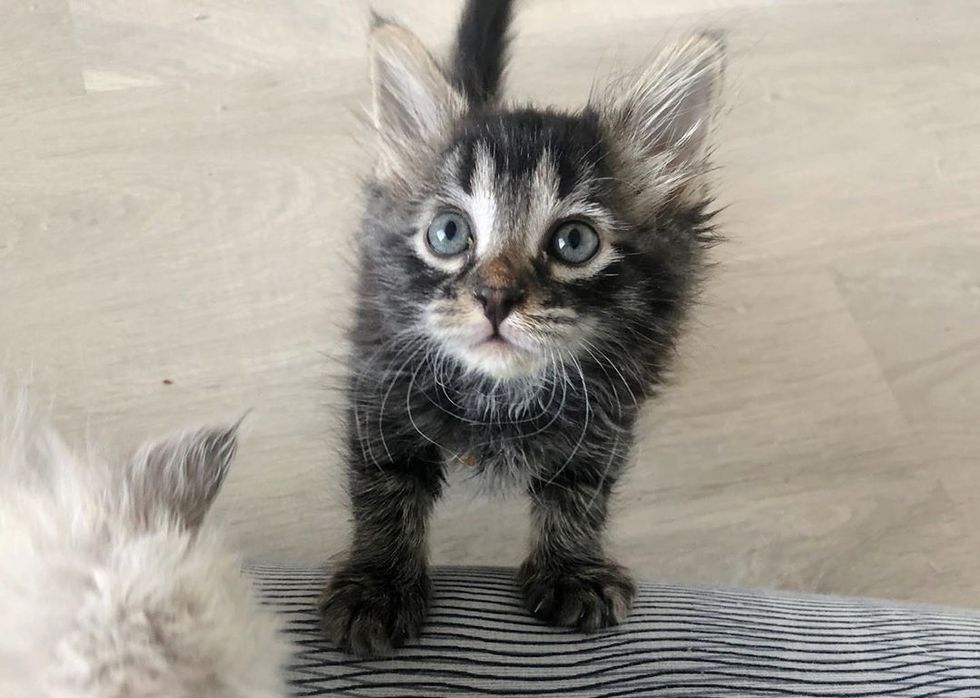 Patricia Lika @fosterkittensvegas
Patricia Lika, a foster volunteer based in Las Vegas, took in four kittens that were brought to her local shelter, in a box. They were in poor shape and covered in filth.

"They were severely malnourished and very dirty. I got the babies bathed as much as possible for the first night," Patricia wrote. After getting a full belly, the kittens fell asleep cuddling together in their new warm bed.
Despite their very best efforts, one of the kittens lost her fight. The other three pulled through after days of round-the-clock care and many sleepless nights.
The kittens began to thrive.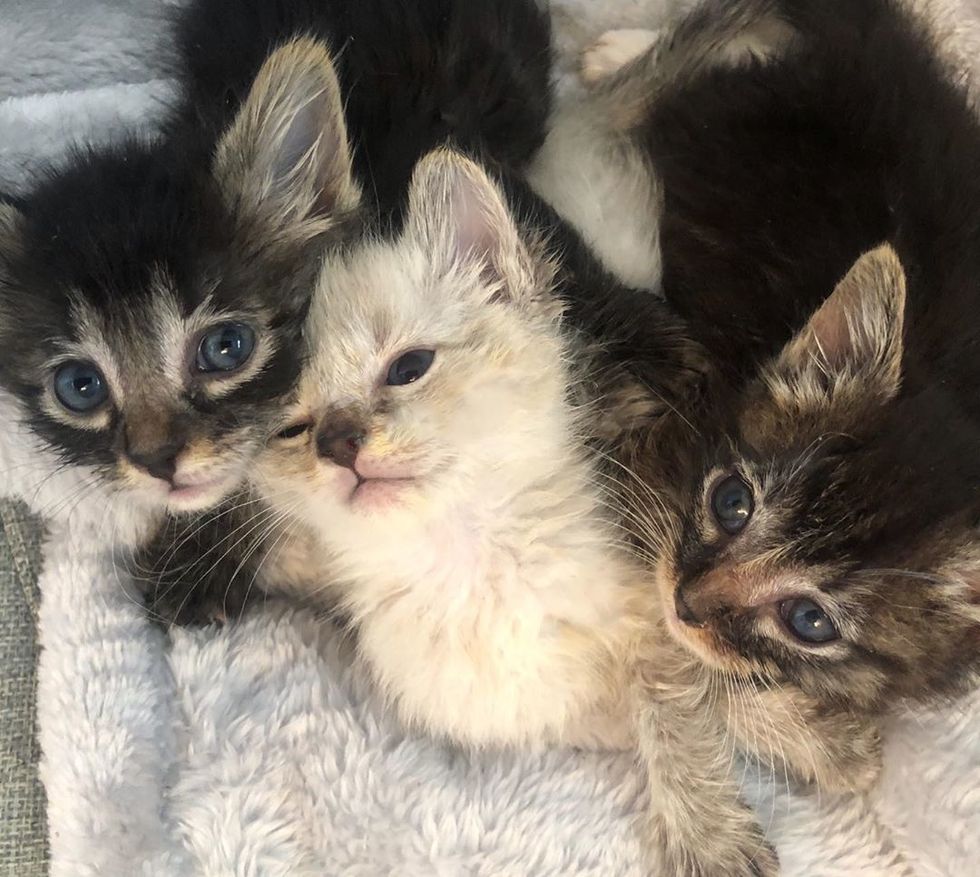 Patricia Lika @fosterkittensvegas
Little Fanta, the fluffy tabby, quickly proved to be a cuddle-bug. At an early age, she was the first to venture out of their nest and the bravest, most demanding one when it came to food and cuddles.

"Fanta was the first one ready for bottle every time. She stood on top of their bed so I saw her first," Patricia said. "She was one vocal girl and was the ringleader of this crew."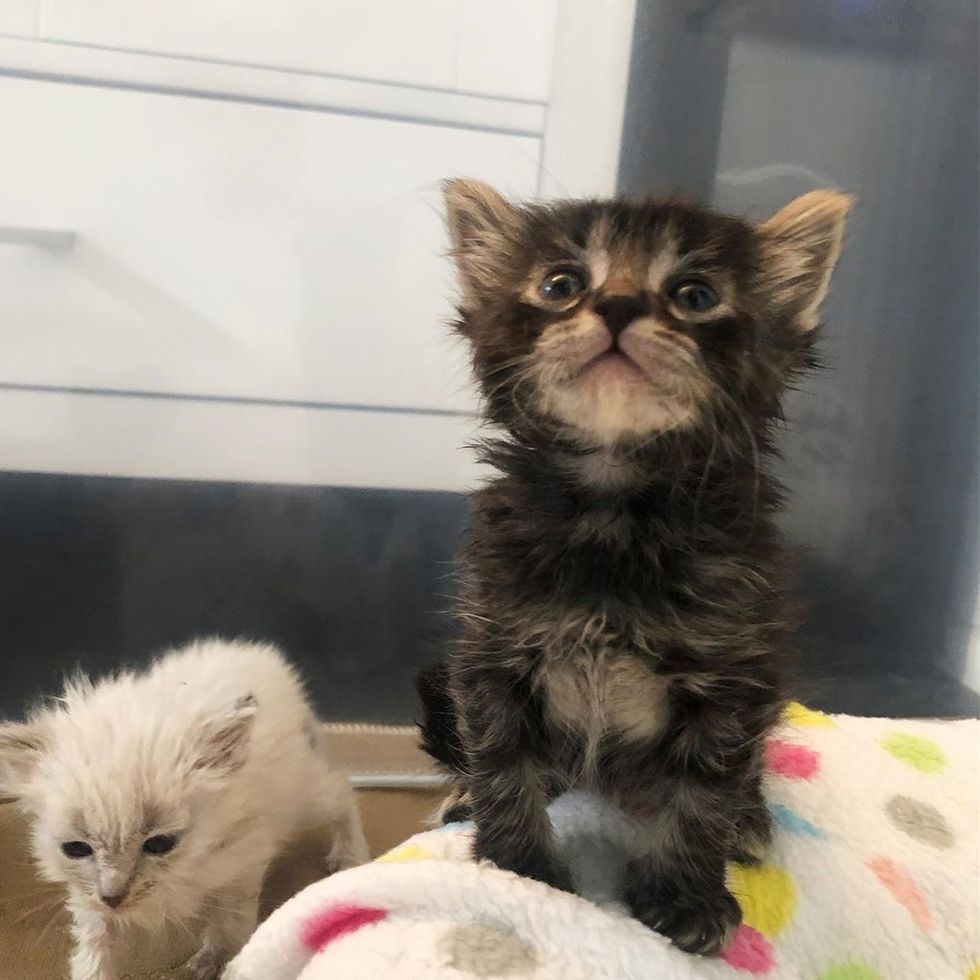 Patricia Lika @fosterkittensvegas
As soon as she could walk, she made her way up Patricia's lap. Fanta placed her front paws on her leg and crawled up like a champ.
She declared it as her new favorite spot.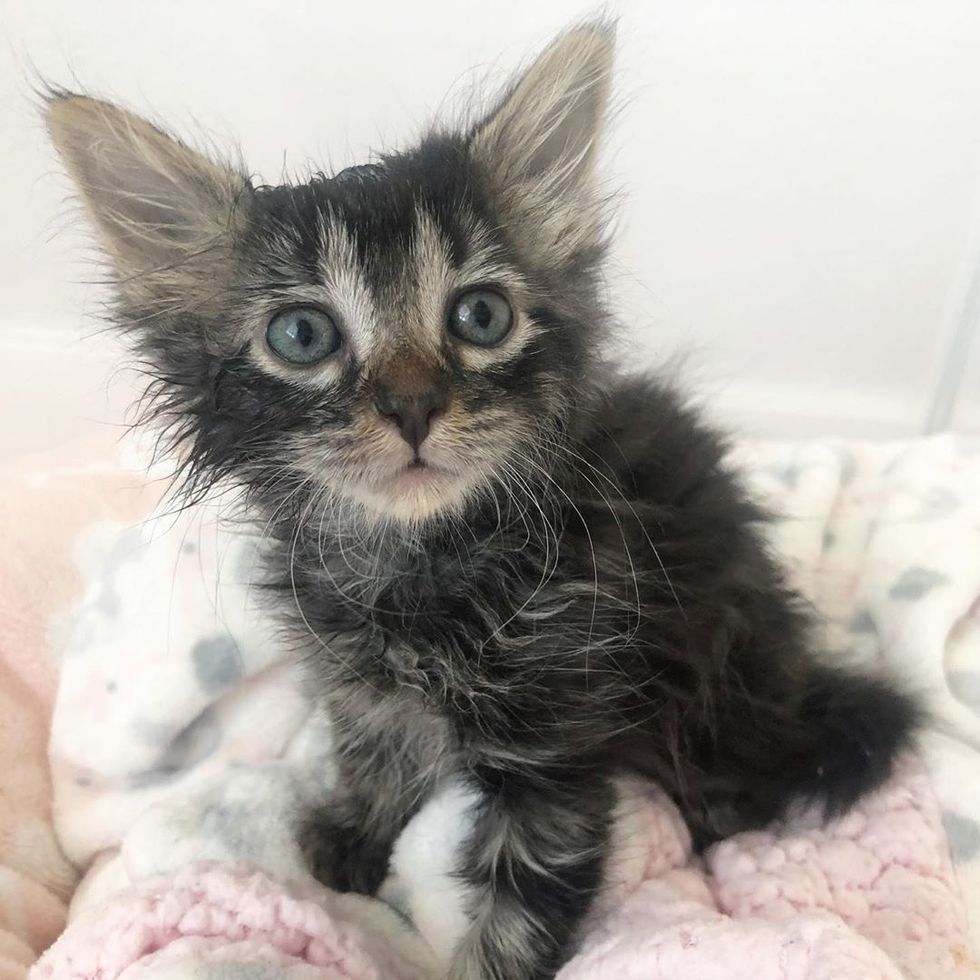 Patricia Lika @fosterkittensvegas
All she wanted to do was cuddle and make biscuits. As Fanta grew bigger, she became even more affectionate and snuggly.
Nothing made her happier than having a warm lap to sit on.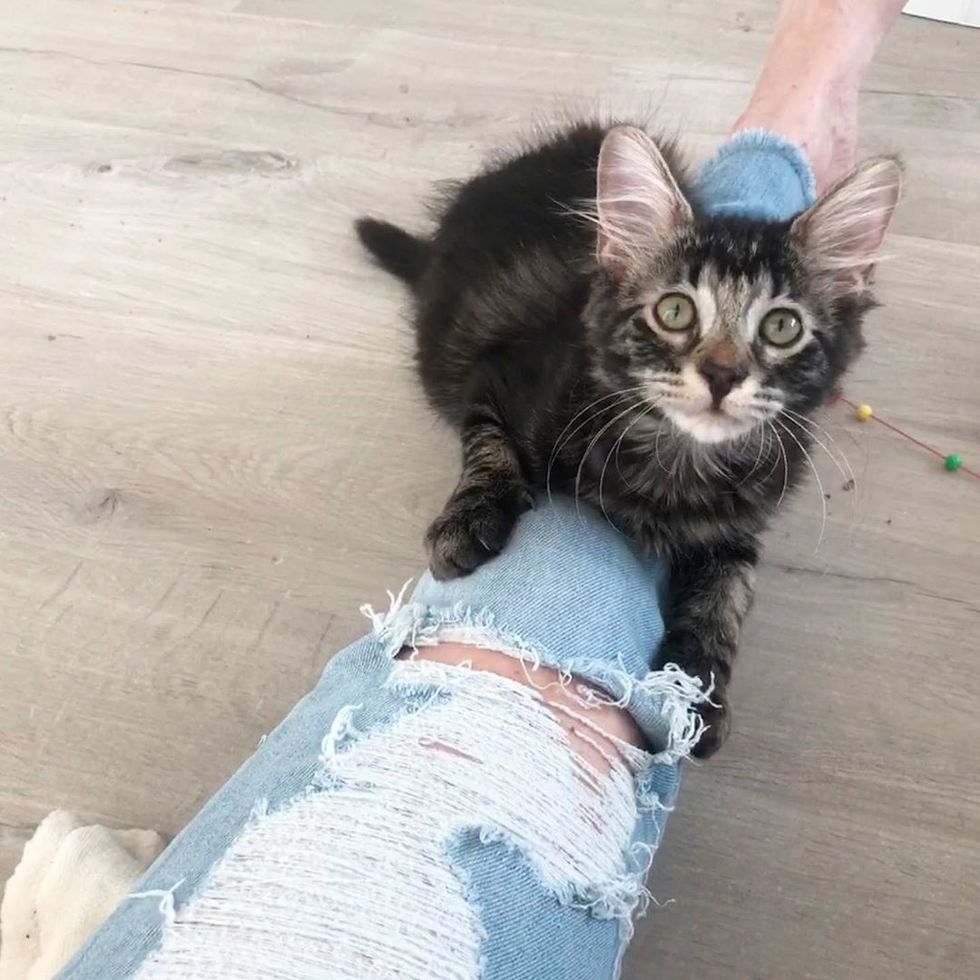 Patricia Lika @fosterkittensvegas
Fanta and her siblings really blossomed in foster care. Two months after they were rescued, they were ready for their next adventure in life.
Her siblings quickly found their loving homes, but Fanta found herself waiting week after week for her forever family to come.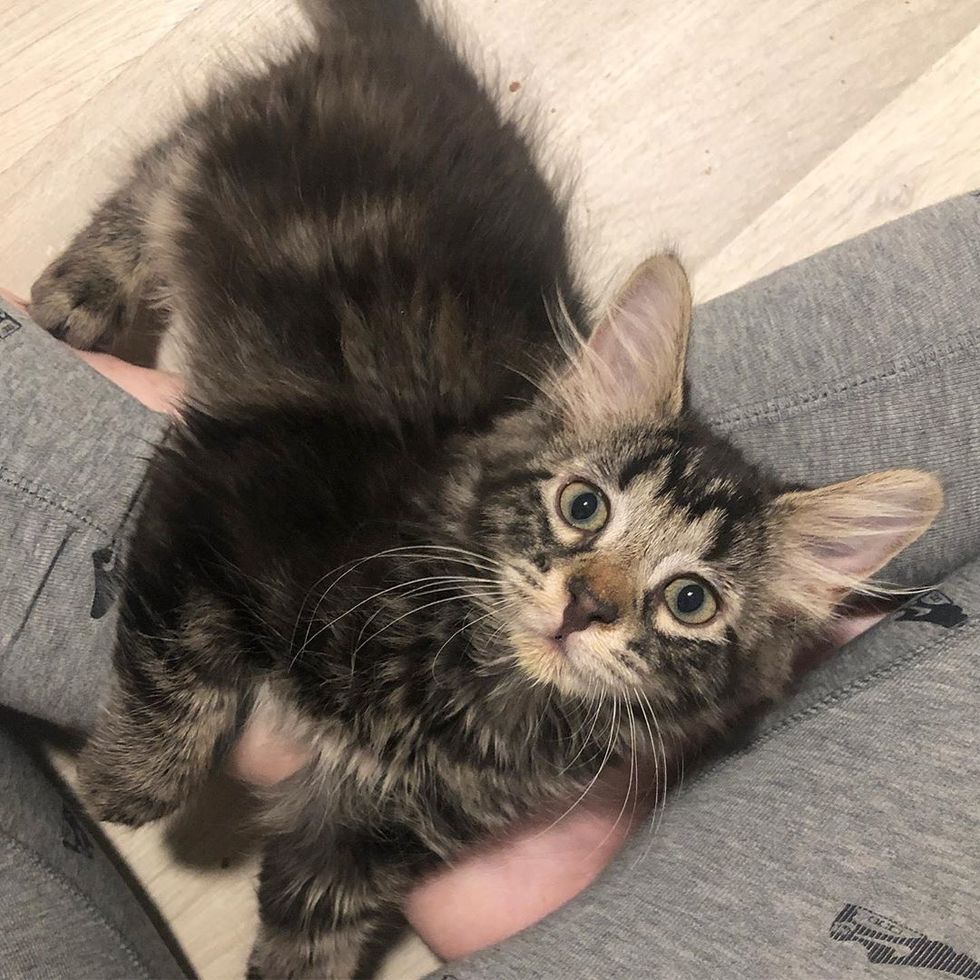 Patricia Lika @fosterkittensvegas
The sweet tabby follows her foster mom everywhere around the house.

Whenever there's an empty lap, she will be sure to sit on it and cuddle. Sometimes she wraps her arms around her human as if she's giving them a big hug.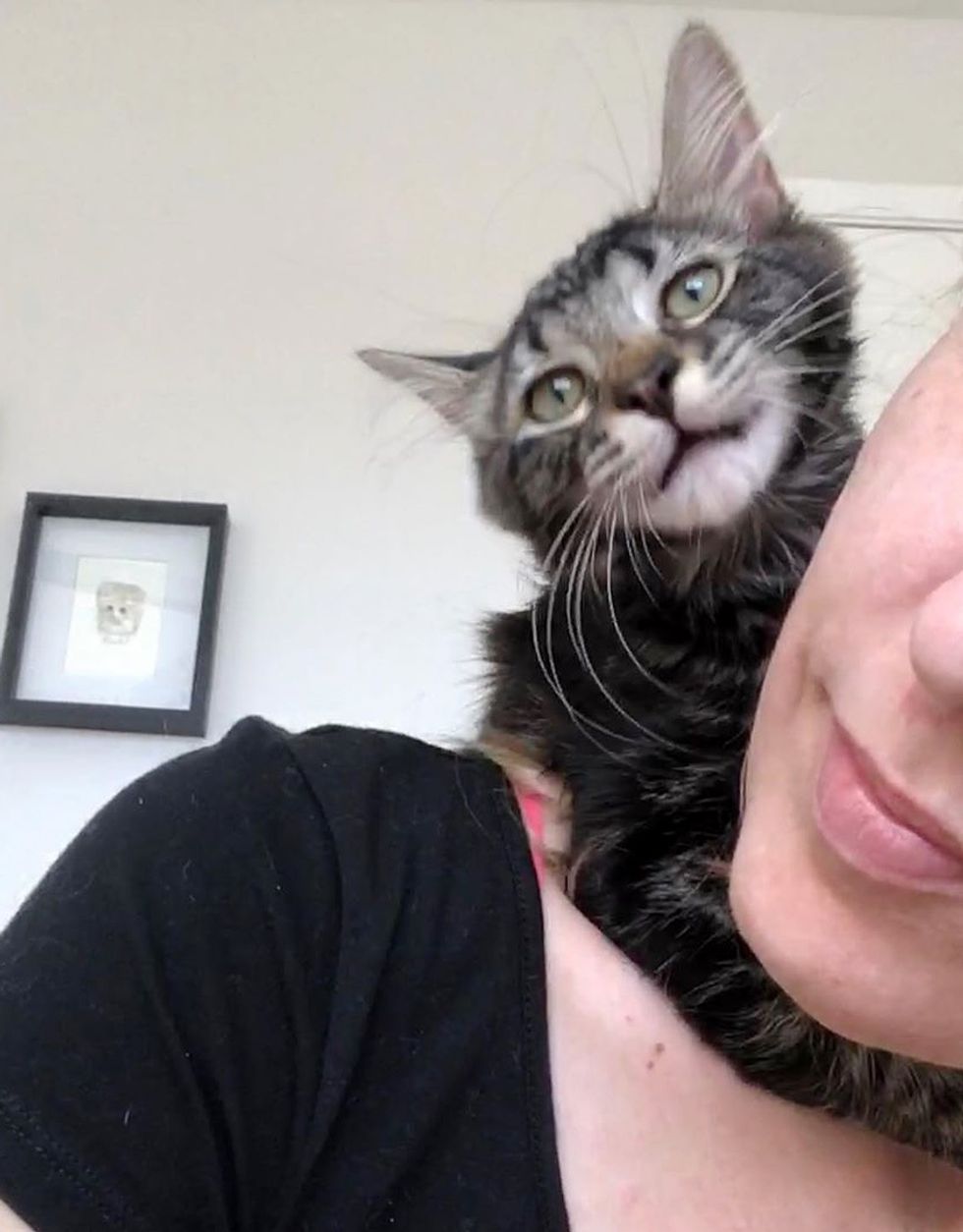 Patricia Lika @fosterkittensvegas
"This sweet big baby child is still looking for a home. She's a love-bug who loves to cuddle and make biscuits. She's such a sweet girl and deserves a wonderful family," Patricia added.
Watch Fanta in this cute video:
My Movie 41finyoutu.be
"She loves company and definitely needs a buddy in her forever home."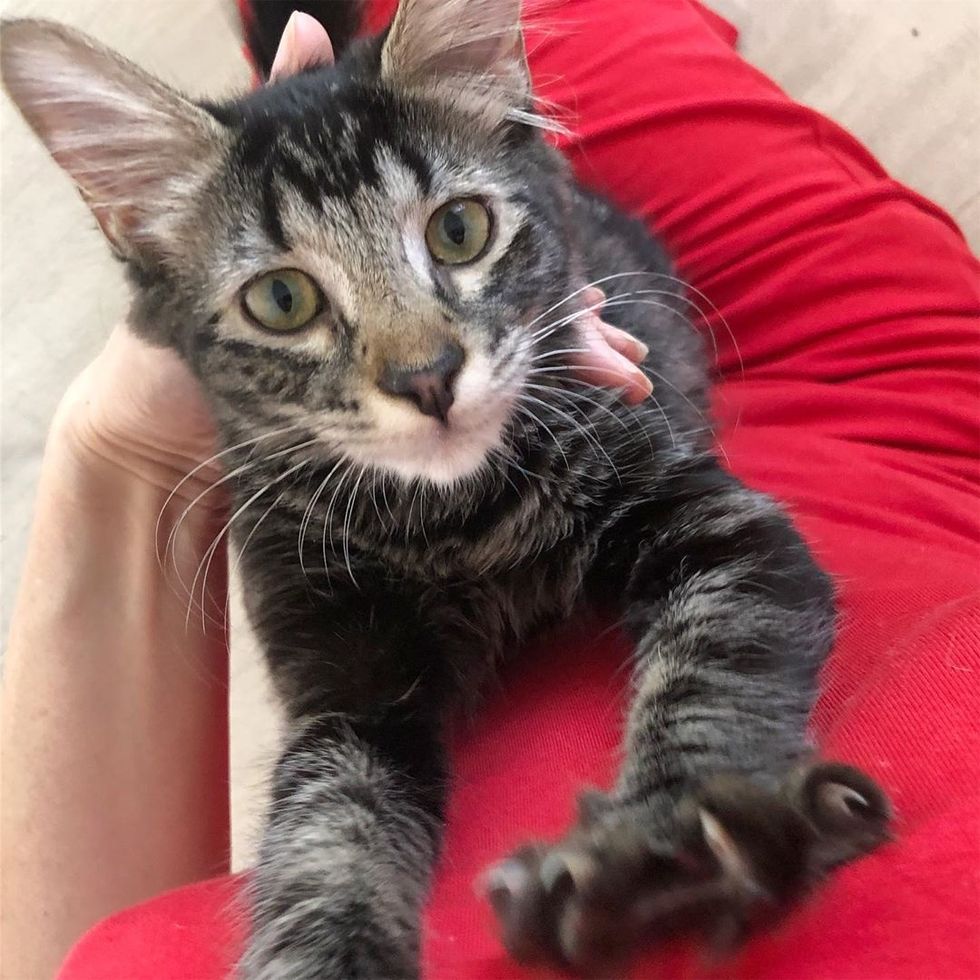 Patricia Lika @fosterkittensvegas
The tabby girl who was rescued from an uncertain fate, has come a long way.
She is as happy as can be when she has a warm lap to snuggle on.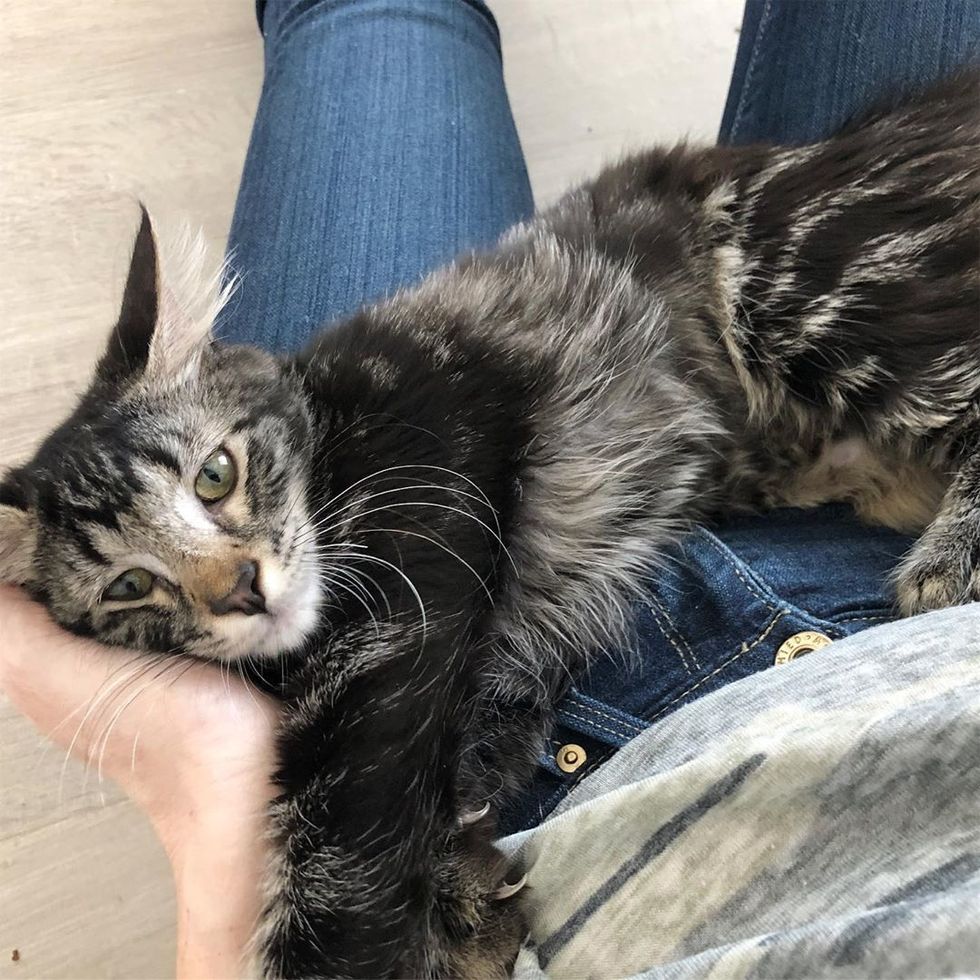 Patricia Lika @fosterkittensvegas
Share this story with your friends. Follow updates on Fanta and Patricia's foster kitties on Facebook and Instagram.
Related story: Man Gave Kitten a Home — Now He Wakes Up to a Kitty Cuddling Up to Him Every Day