A couple opened their hearts and their home to a tiny kitten, and he hasn't stopped cuddling since.
Meet Louie the lovebug!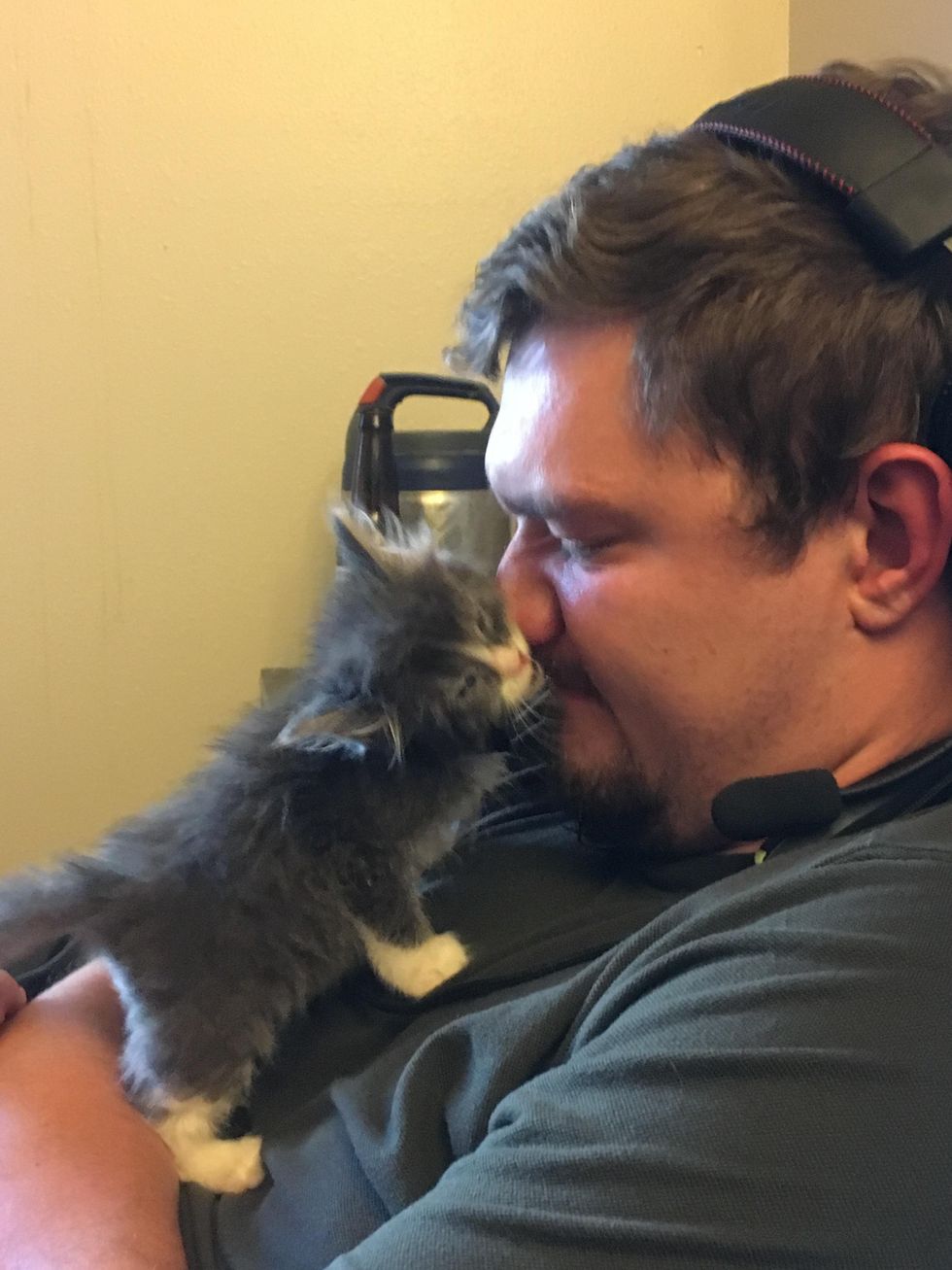 imgur/cdegraaf
The couple had never had a cat together before but when they heard about a kitten who was in need of a loving home, they simply couldn't say no. "He's our first kitten together and my husband's first cat," imgur user cdegraaf told Love Meow.
The day they brought Louie home, the tiny ball of fluff strutted around his new abode. After a bit of exploring the kitten made his way onto the man's chest and rubbed his face against his nose as if to say "you are my forever human now."
Louie snuggled up to his human dad and fell asleep in his lap.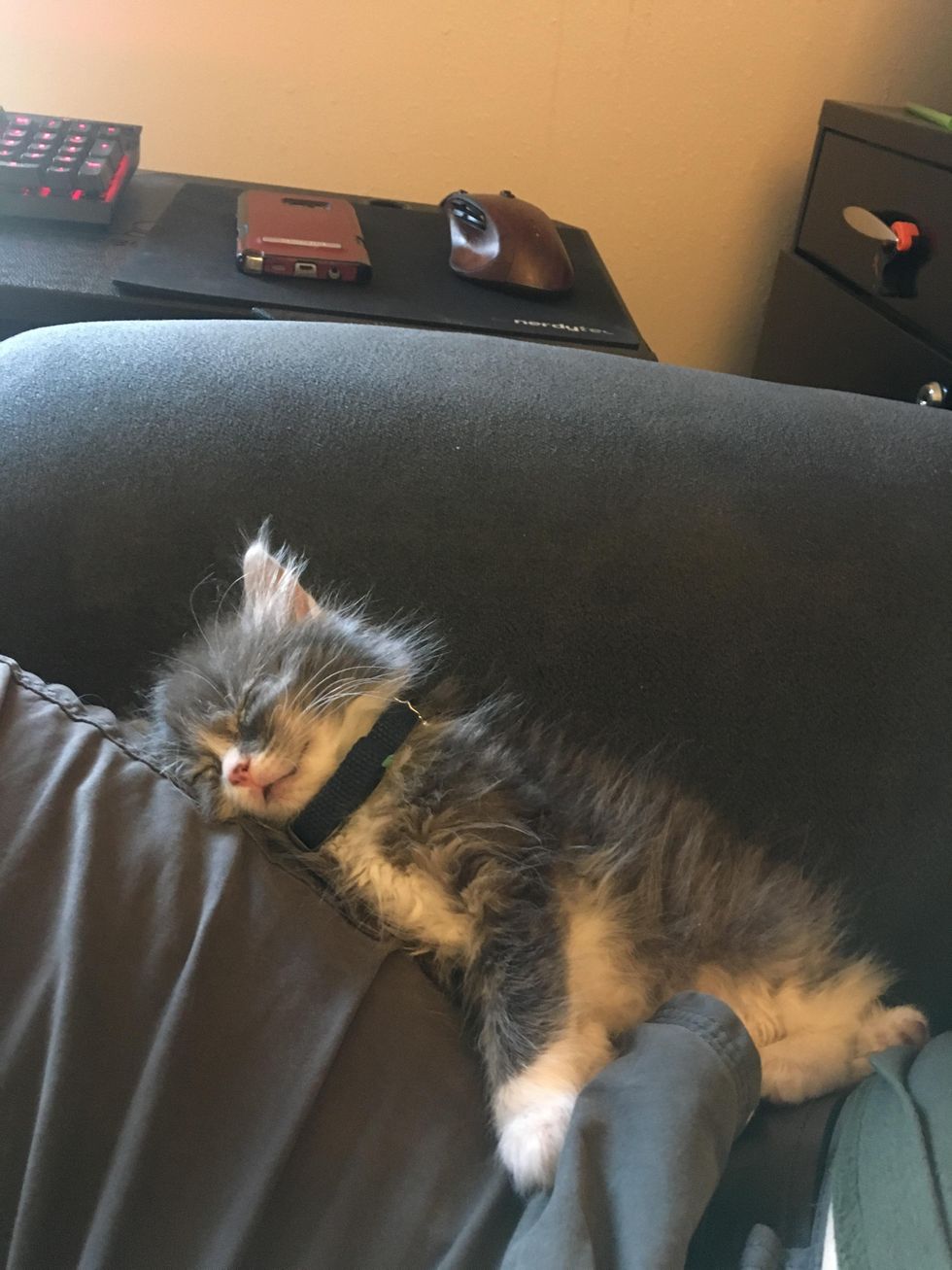 imgur/cdegraaf
The little bundle of joy quickly became very attached to his human, following him around the house. When he sat down by the computer, the mischievous kitty jumped on the desk and decided to "help".
"We discovered that he loves keyboards."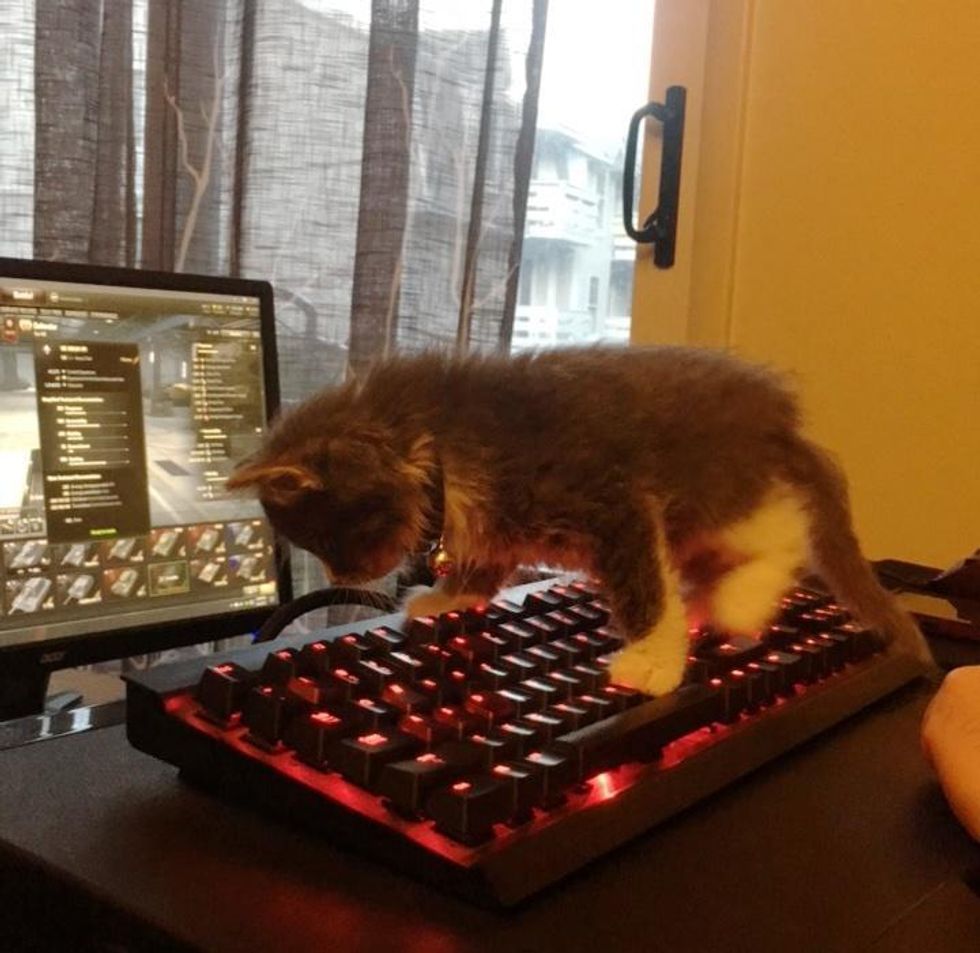 imgur/cdegraaf
The kitty refuses to leave his human alone in the office room. He nestles into his shoulder and drifts off to sleep.
"He purrs while he sleeps."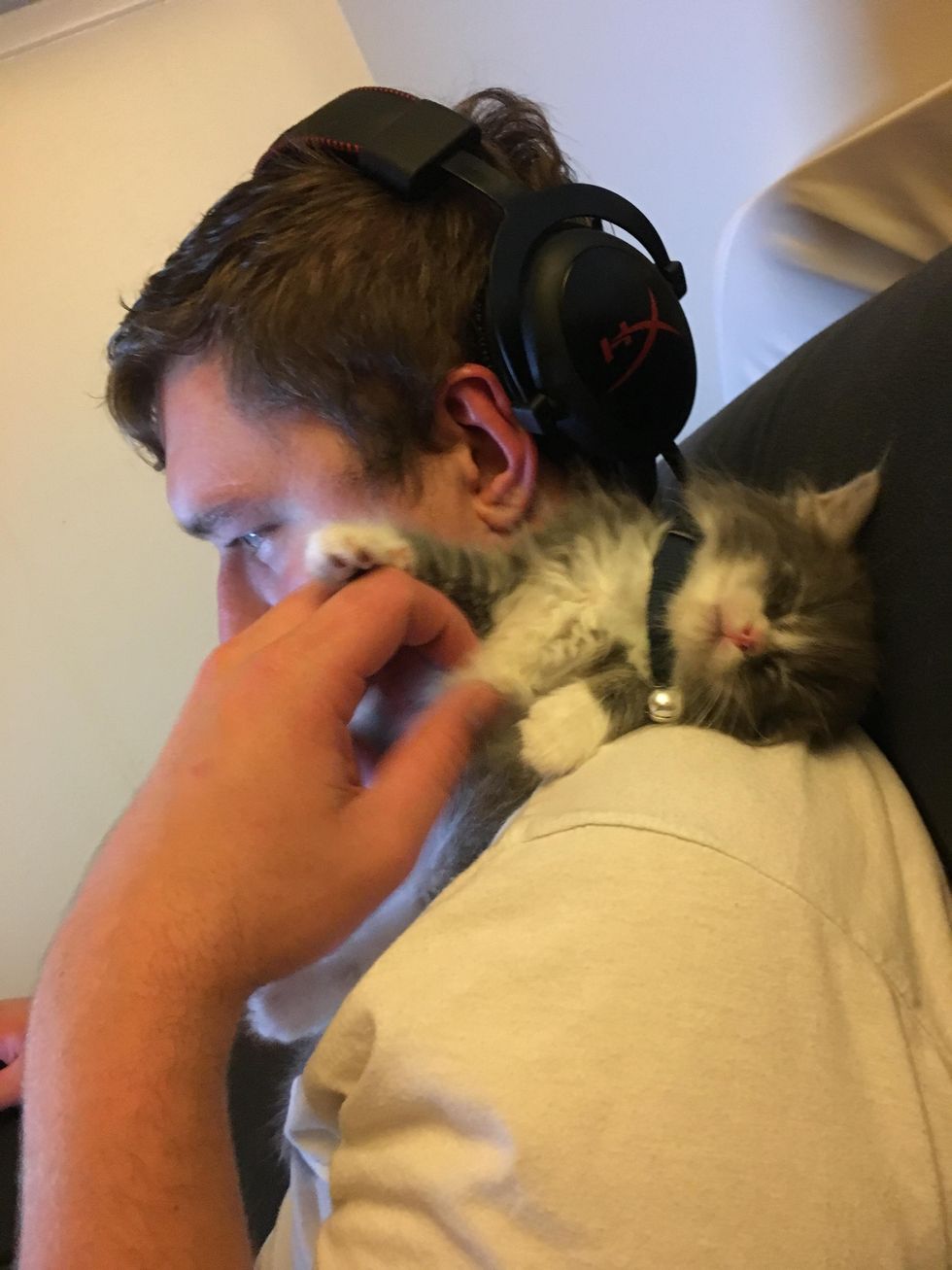 imgur/cdegraaf
Louie makes sure that everyone in the house is loved, and no one goes without cuddles from the little lovebug.
"He likes to be up by your face when he cuddles."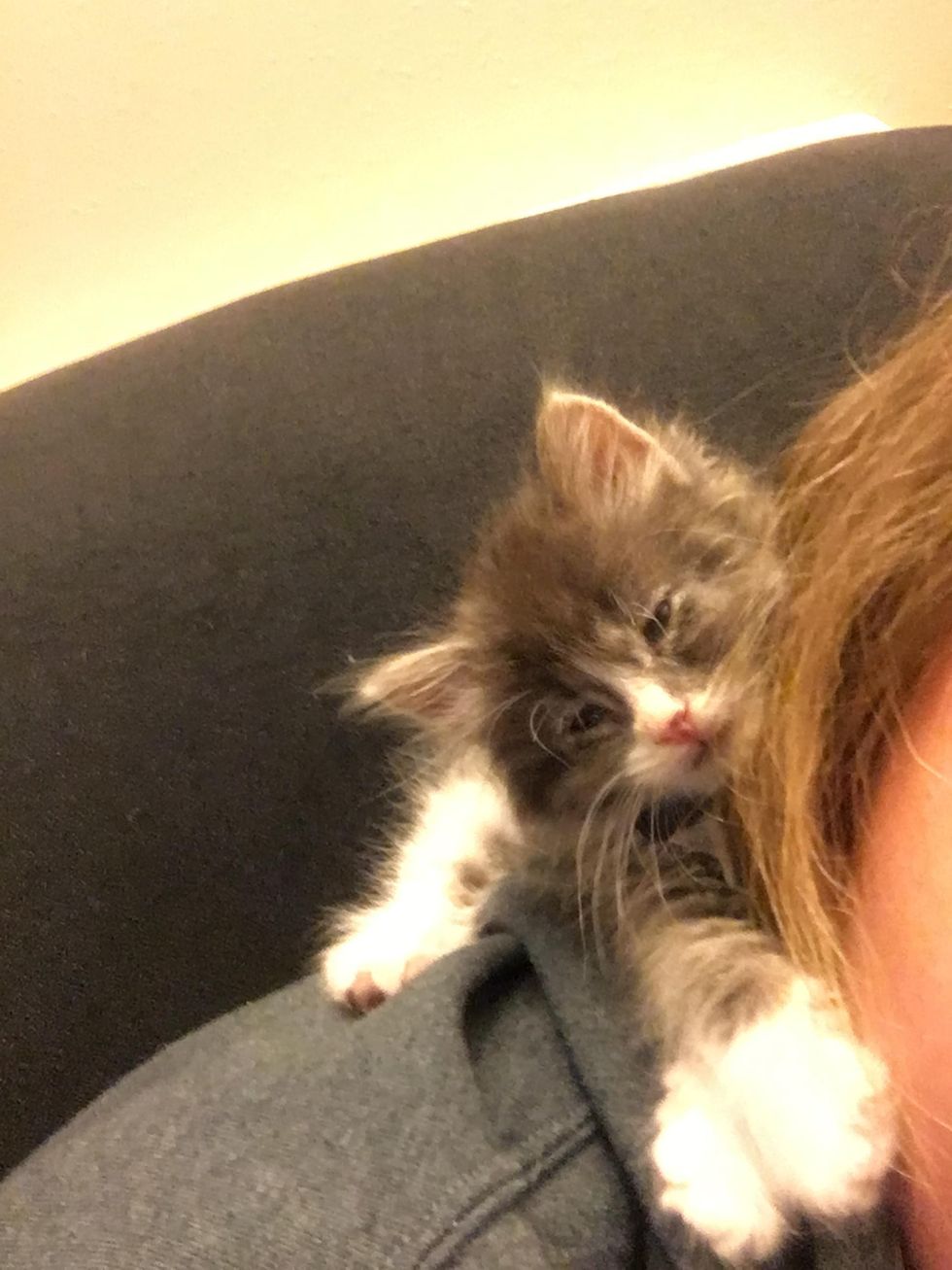 imgur/cdegraaf
"Louie has been great. He's super curious and affectionate. We're looking forward to watching him grow up," she told Love Meow.
They gave the little guy a forever home, and he returns the favor by giving them endless supply of cuddles and purrs.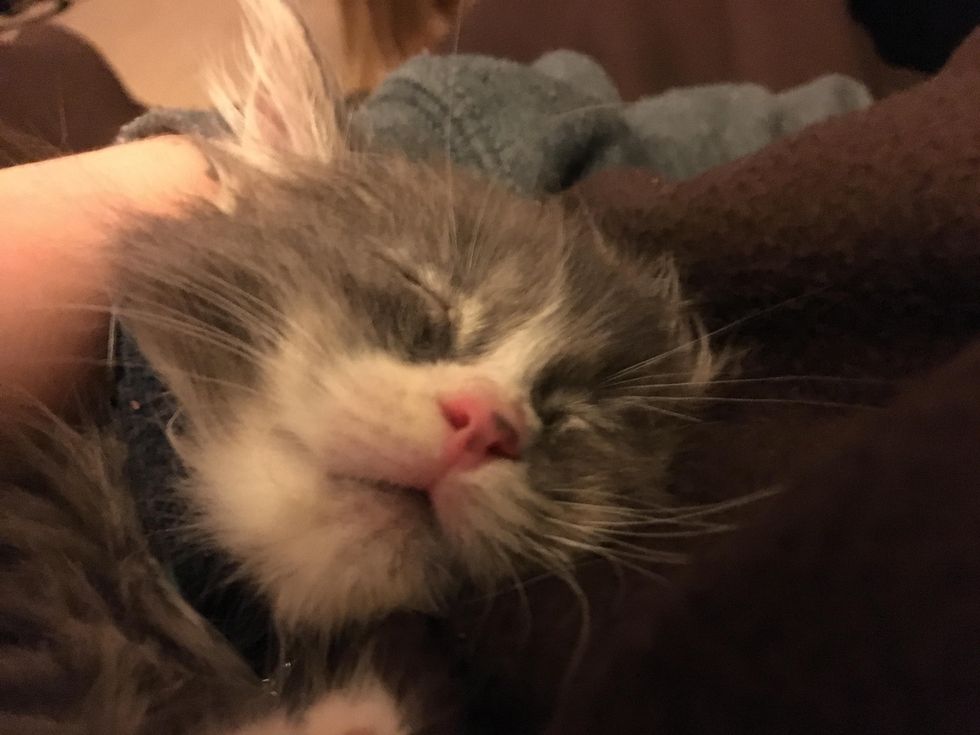 imgur/cdegraaf
All you need is love... and a cat. Share this story with your friends.
Related story: Cuddly Big Kitty Grows Up Hugging His Human Every Chance He Gets