A tiny grey kitten found herself floating in a sea of filth in quite a deep hole. She was was stuck in a small drain pipe, meowing desperately for help.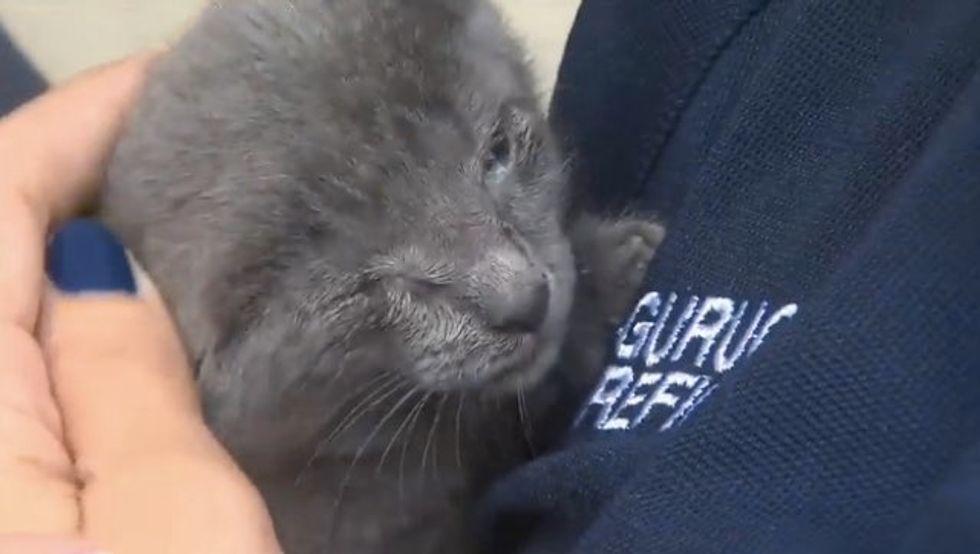 "We came out and used our resources, and we were luckily able to get her out," Javier Corrales, of Miami Fire Rescue said via WPLG Local 10 News.
"It was kind of tough because of how the manholes were built, but we were able to get (her) out and save the little cat's life," Miami Fire Rescue Lt. Gerry Rodriguez said to WSVN.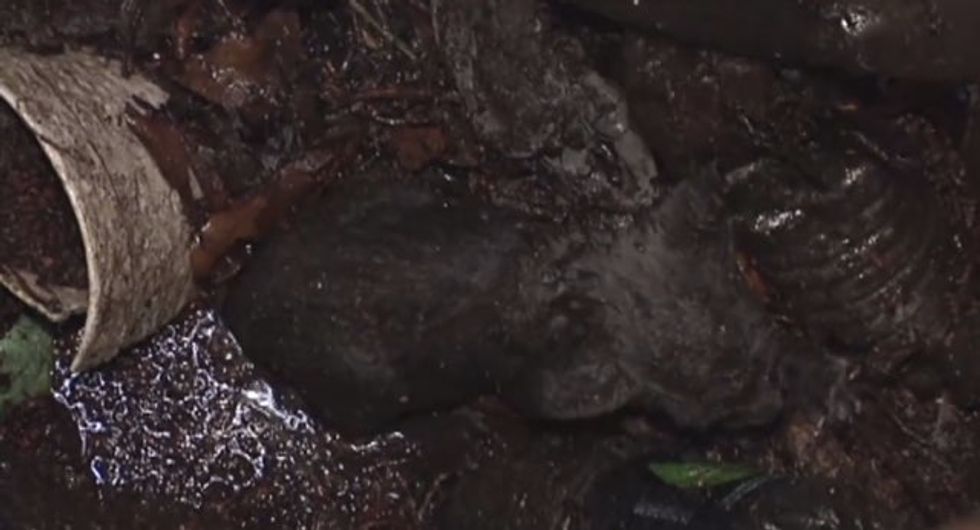 "She looks like she hasn't eaten in a while, so I have kitten formula that I keep at the station and I actually gave her formula with a syringe by the mouth," firefighter/paramedic Kris Gurucharri said.
"She ate it and perked up a bit. I did give her a bath, (because) she was in the storm drain and she was disgusting."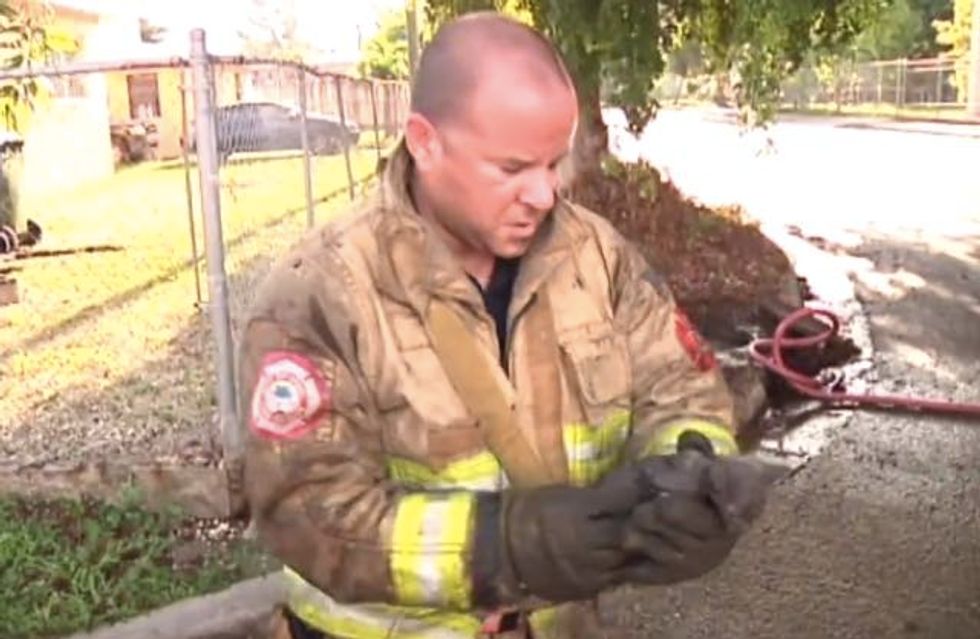 They took her back to the Miami Fire Rescue and kept her in foster care until she got adopted. They have kitten formula on hand because they deal with similar situations like this all the time.
They named the little grey kitty Storm.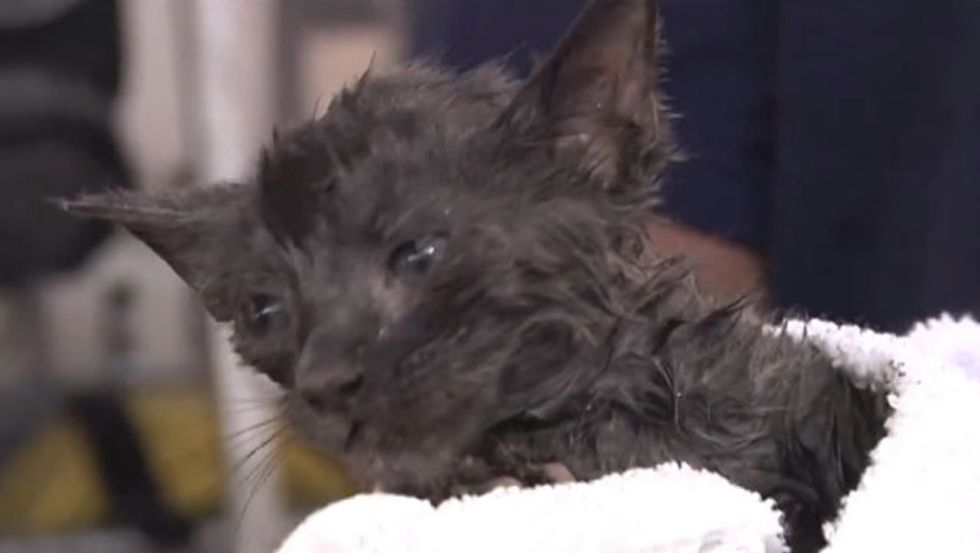 On Friday, Maren S. shared the news about adopting the cat on Facebook: "I'm so blessed and happy to be able to be the new adopted parent of Storm; I'll be picking her up this weekend! ...huge thanks to City of Miami Fire Rescue Dept for finding and rescuing Storm! This little ball of fur has found her forever home."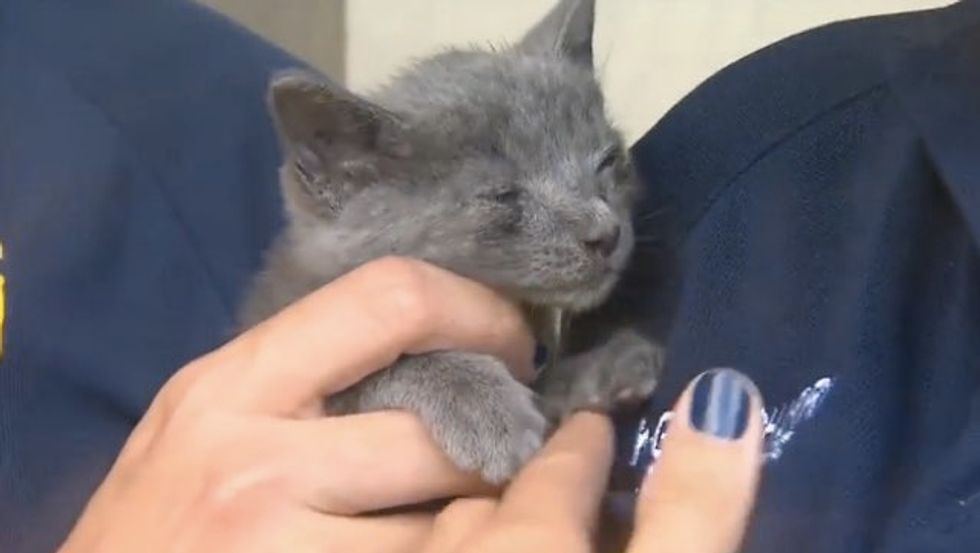 Happy ending for a little rescue kitty!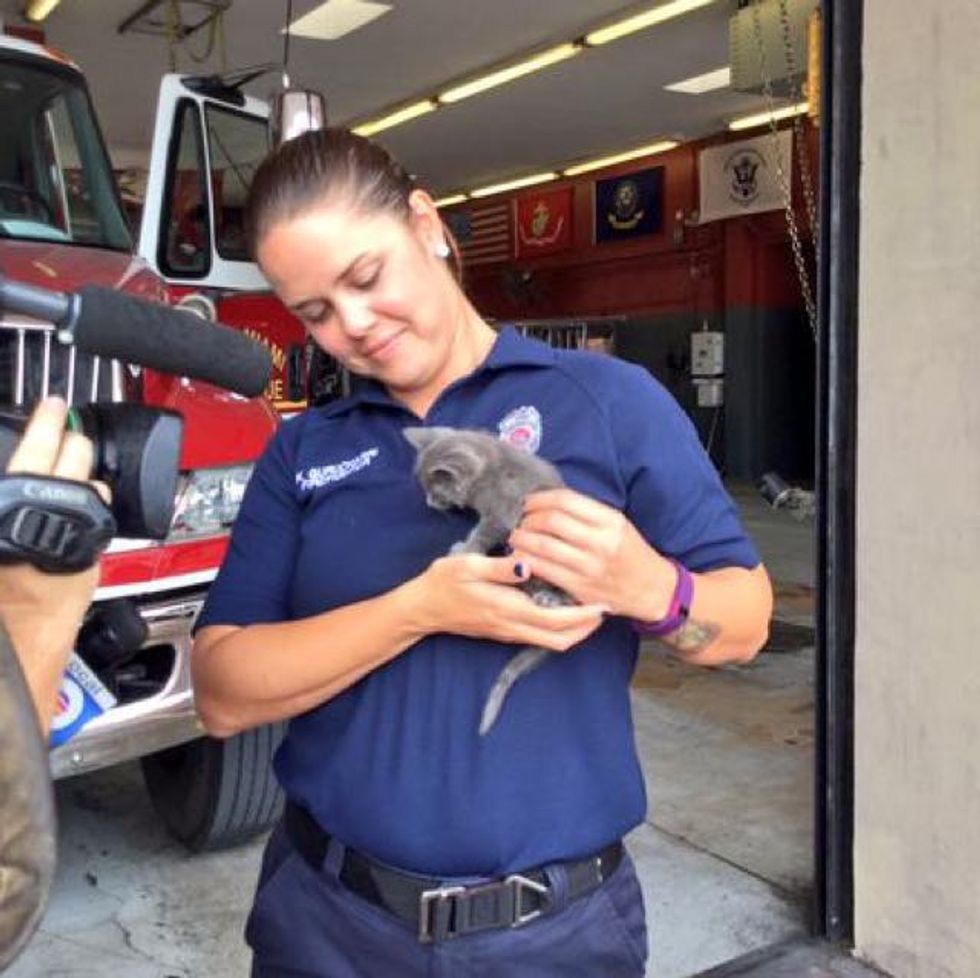 Watch the raw footage of the rescue:
Everything is ok now!