"Found her in the middle of the street in the pouring rain," said garrow10. "First few hours she cried but now she hops around like a rabbit."
Warming up after being found in the rain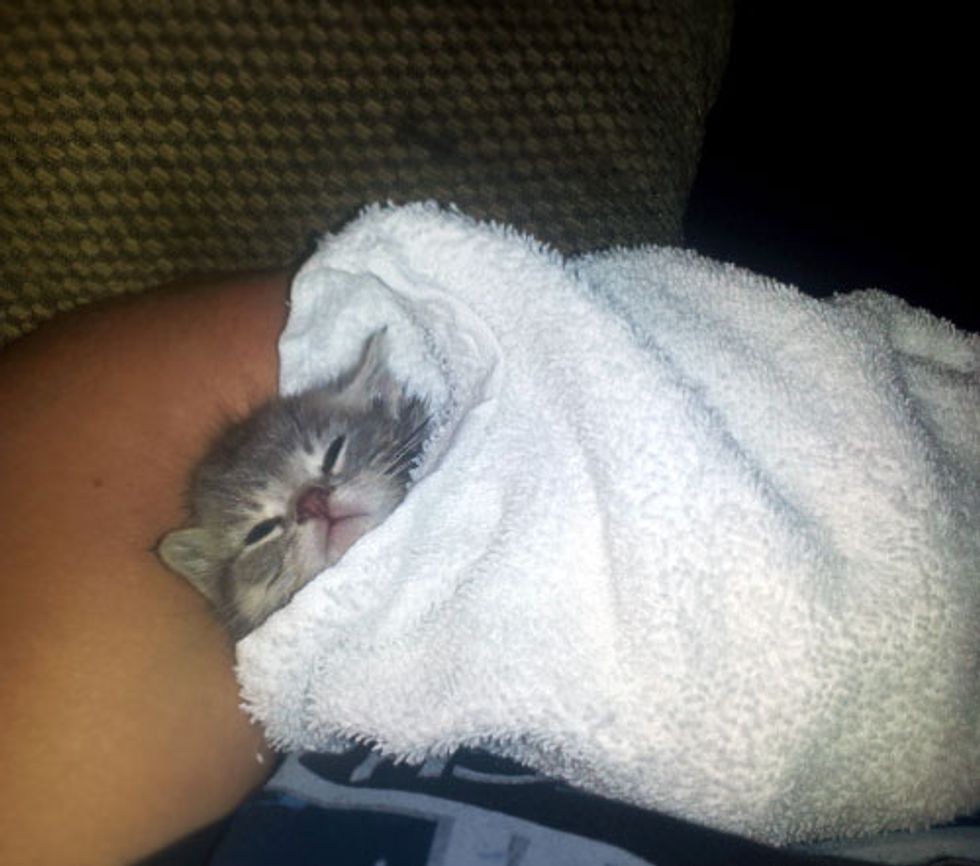 Hold my paw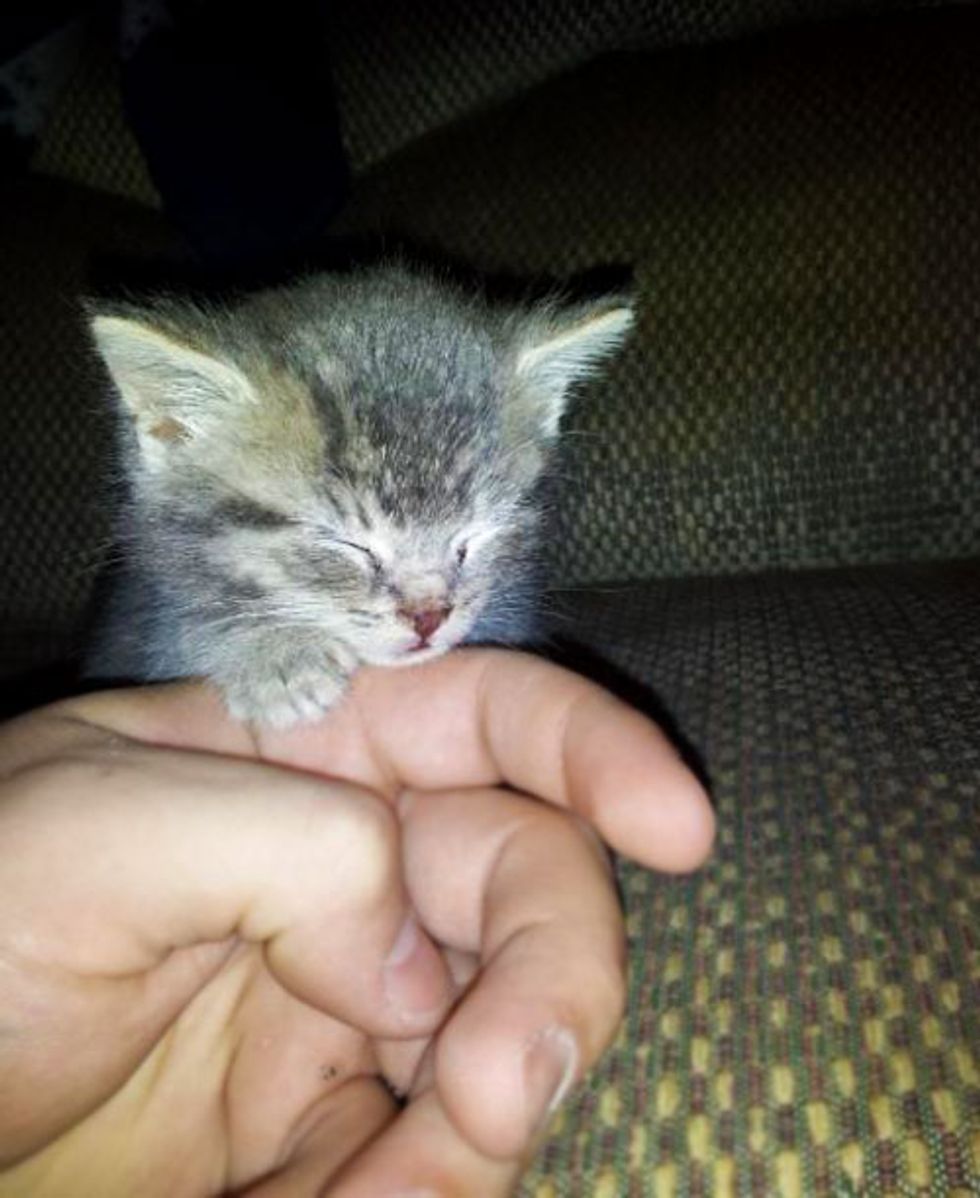 "I'm never gonna move my hand," said kitty's dad.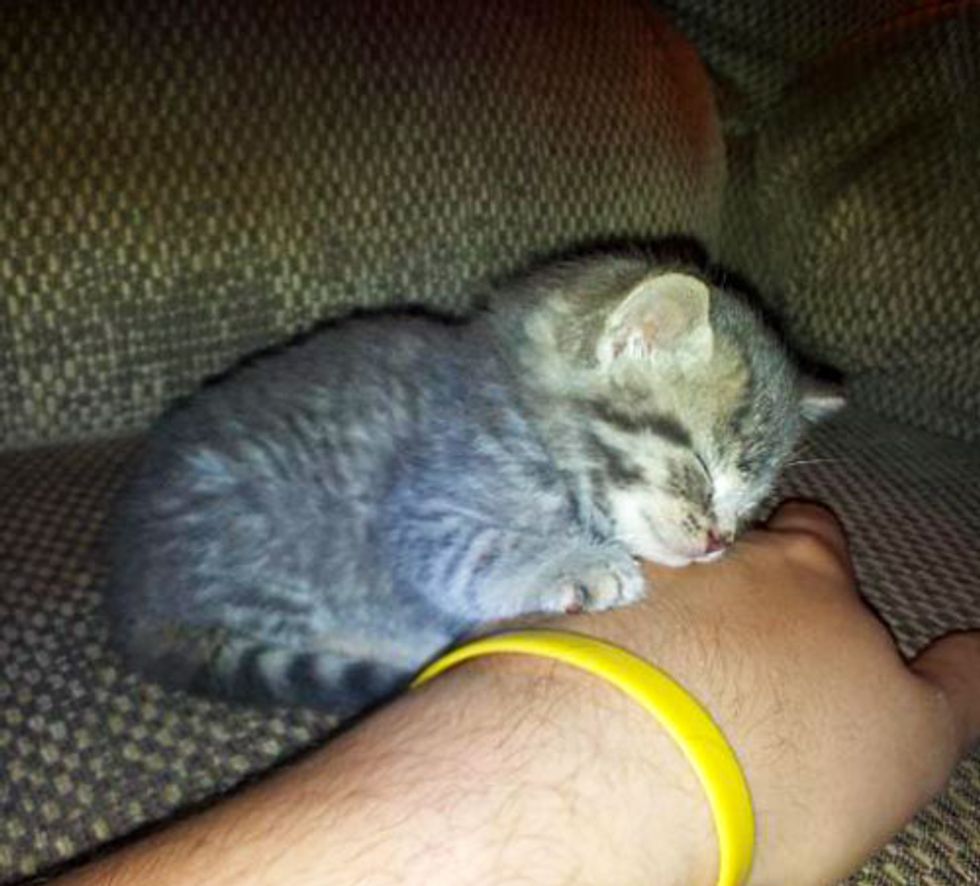 They named her Butter. "After taking Butter to the vet, she is a completely healthy kitten," said garrow10.
Photos by garrow10 via Reddit.