His name is Stanley. He was born in their foster home in Oregon -- a sweet little ginger boy, the most laid-back of all.
Then one day, his foster mom, Sheila (@Love2Foster), brought home some tiny doughnut beds made for young kittens. Stanley was in love.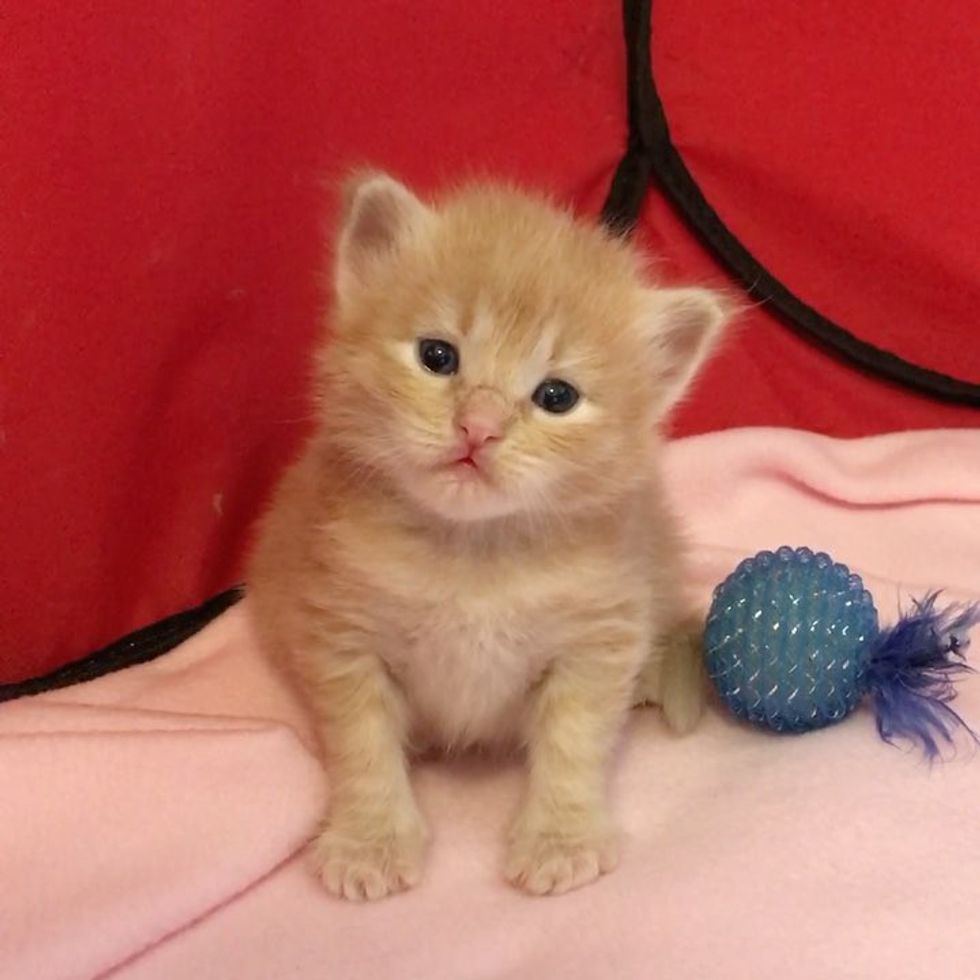 Sheila @love2foster
Stanley is from a litter of six kittens. Their mama cat Raisin was rescued by MCAS in Portland Oregon. From the start, the tiny ginger was always curious and preferred cushy, cozy things.
His brother Mike shares quite a resemblance to Stanley but Mike is very playful and constantly wants to wrestle whereas little Stanley just wants to stay snug in his comfy bed.
The day when they got the donut beds, Stanley crawled into a tiny one and was immediately marveled by how comfy it felt.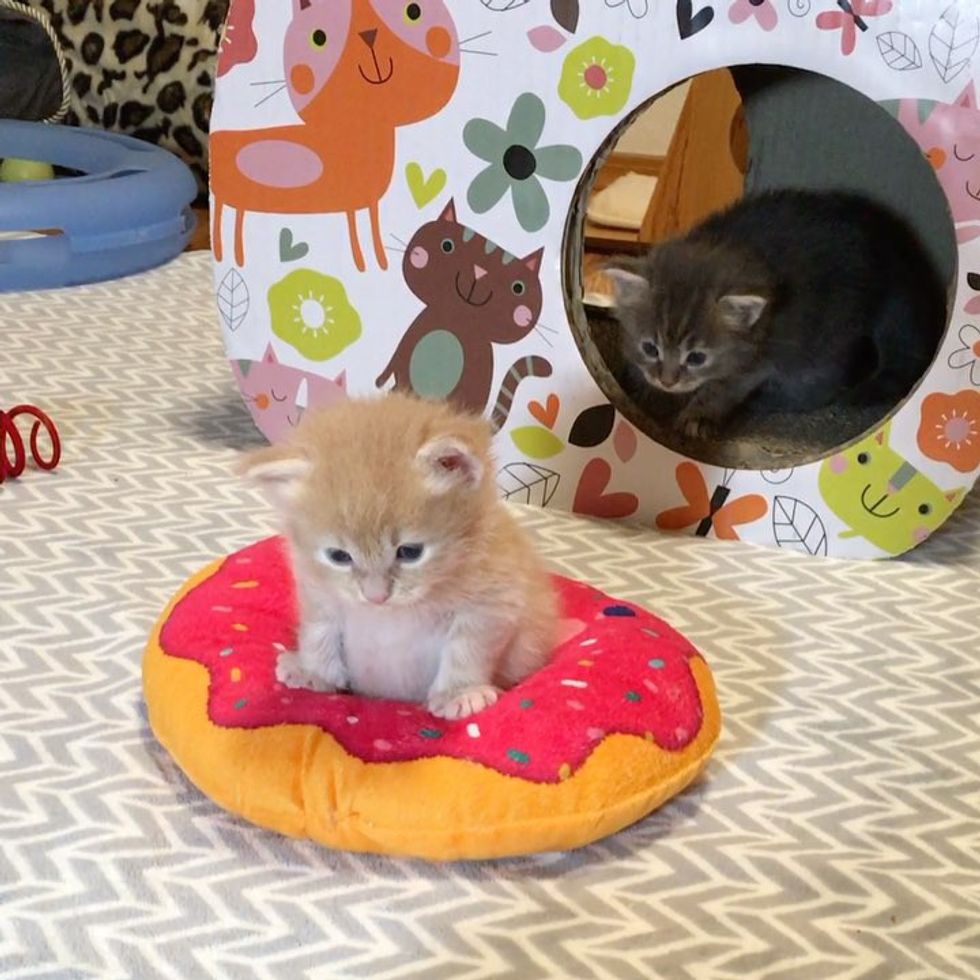 Sheila @love2foster
Since then, Stanley has been sleeping, chillin', grooming in these tiny donuts - his favorite things in the world.
At a few weeks old, Stanley became quite obsessed with donut beds of all sizes. [Scroll down for video]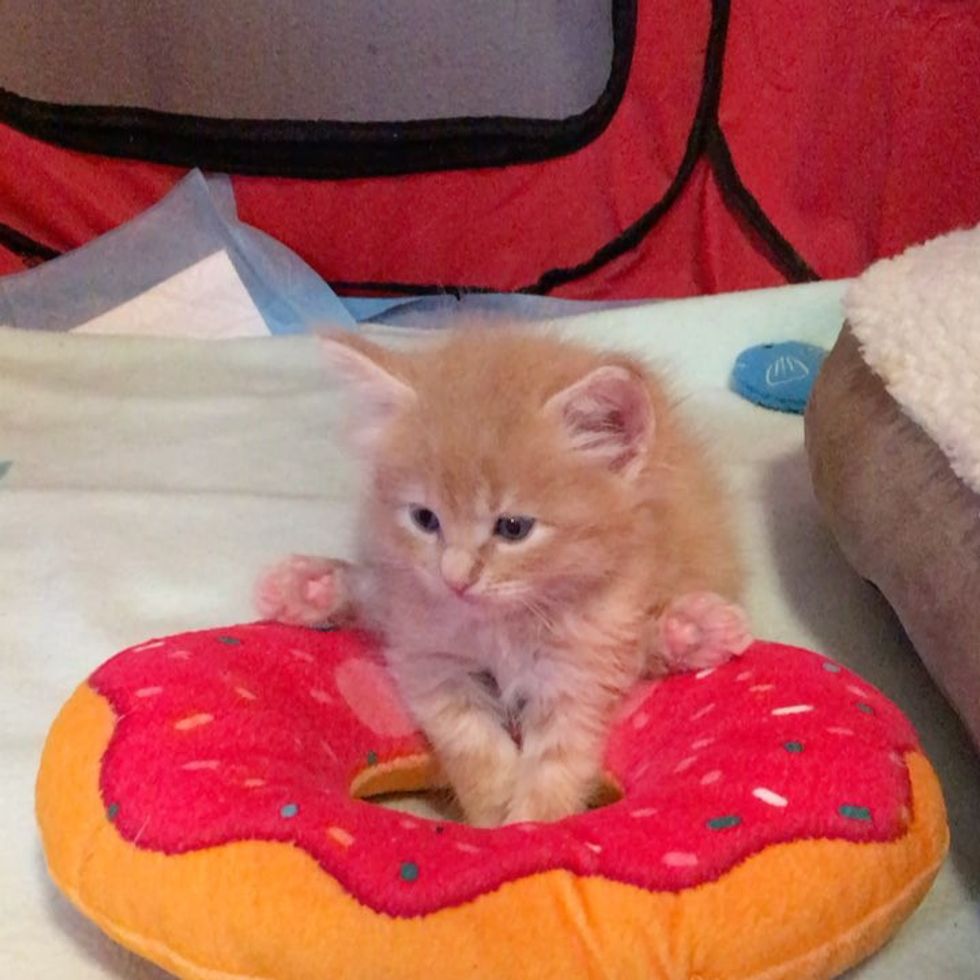 Sheila @love2foster
He never leaves them and falls asleep on them while guarding his precious donuts.
He soon outgrew this tiny donut bed.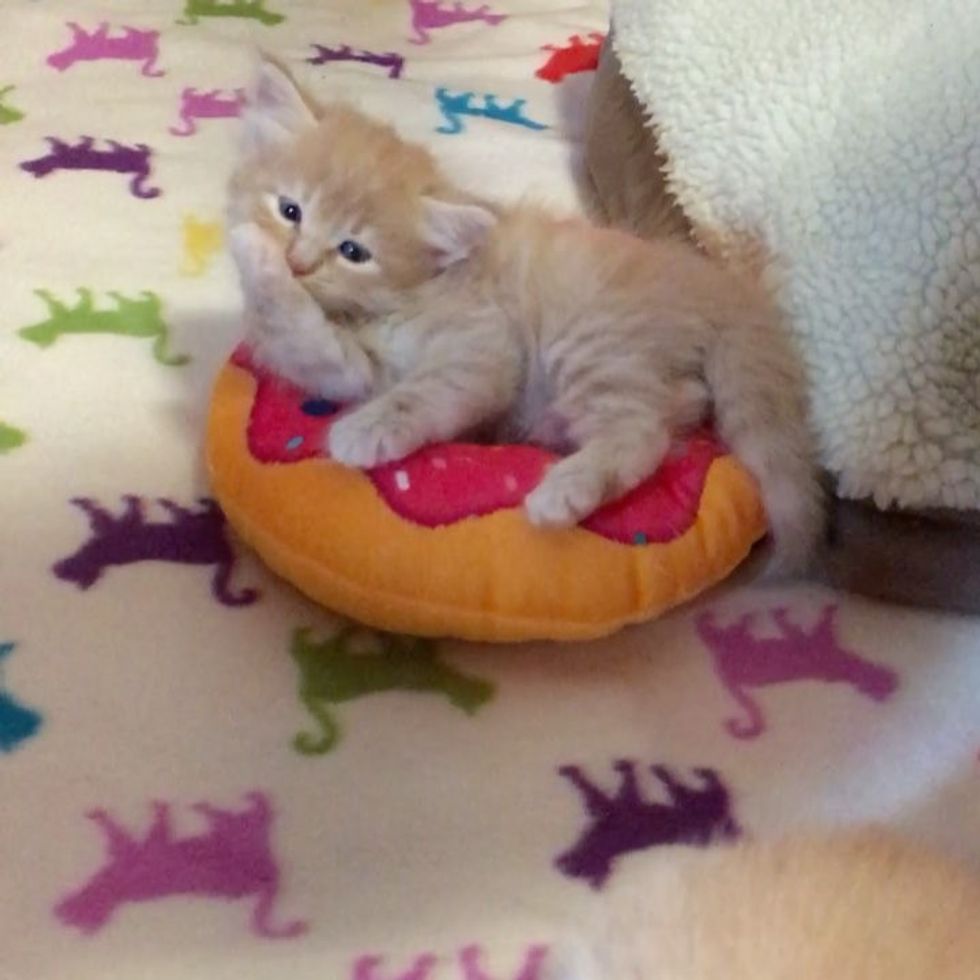 Sheila @love2foster
Sheila got Stanley a larger donut and he curled up in the center, drifting off to sleep.
He claimed every donut he could find in the house.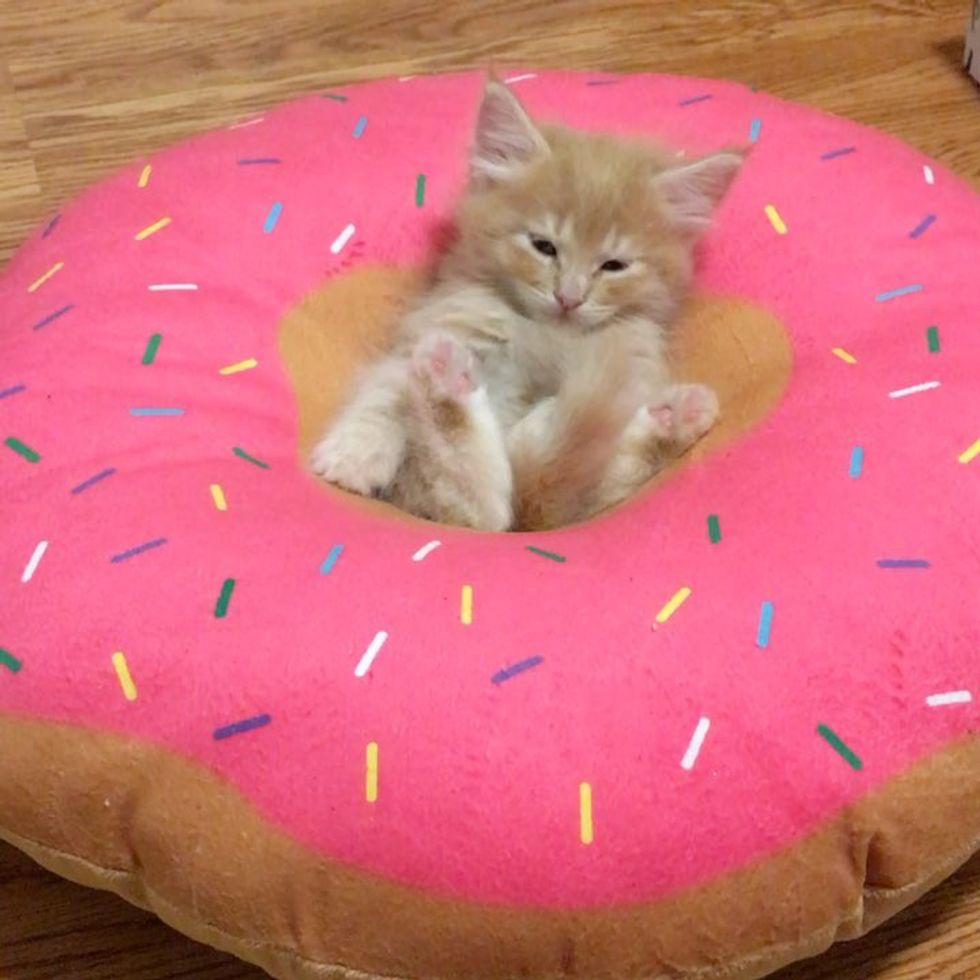 Sheila @love2foster
Stanley guarding and protecting his big donut.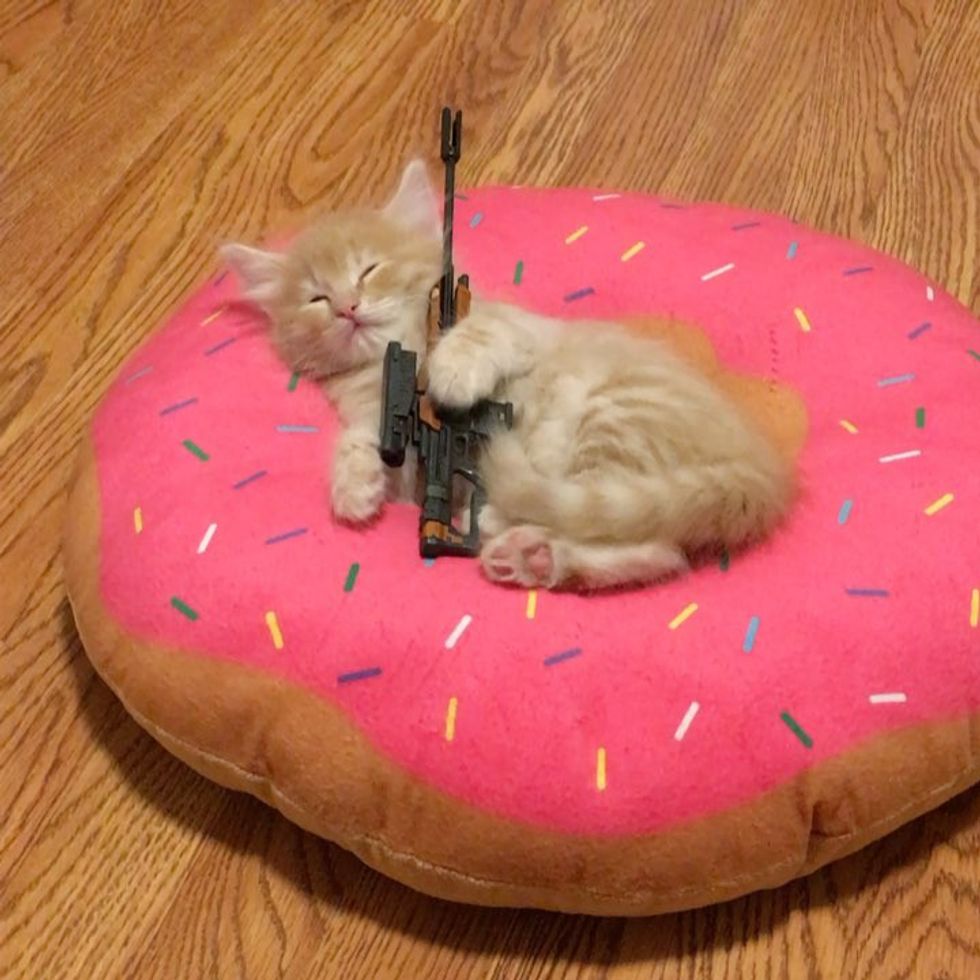 Sheila @love2foster
They have a tiny donut toy, not a bed, but Stanley loves it all the same.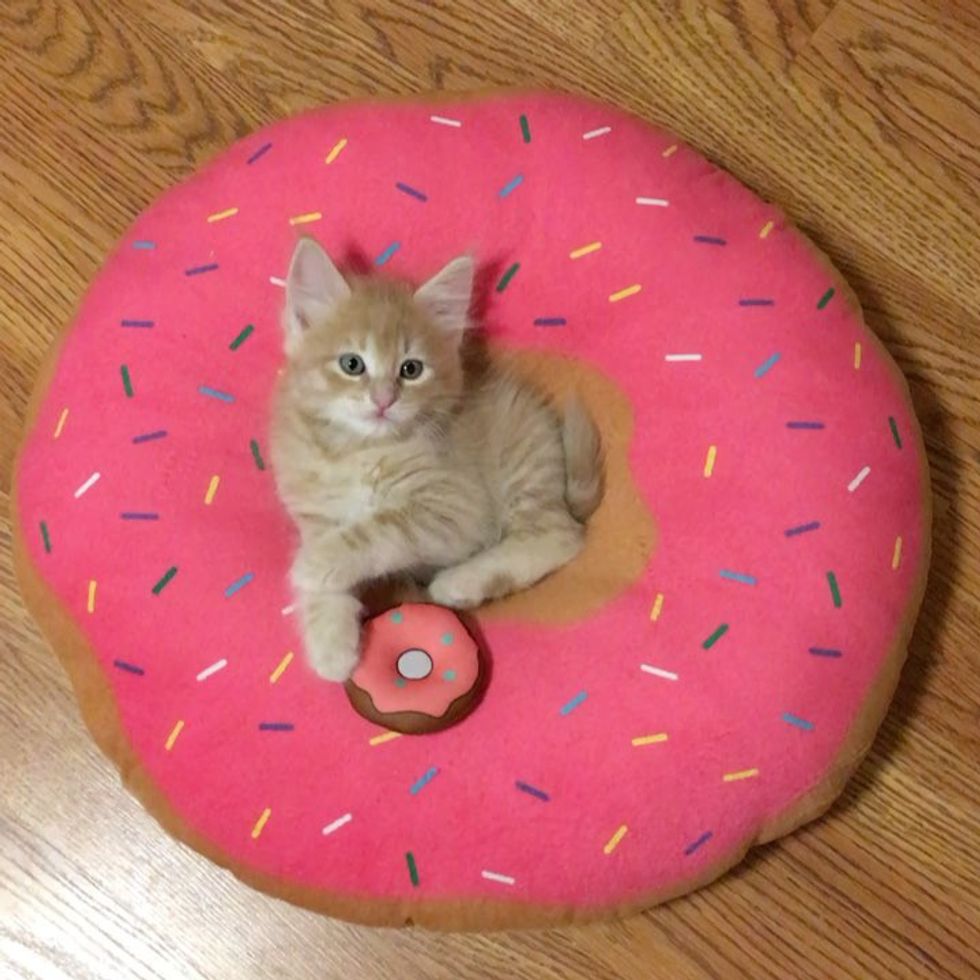 Sheila @love2foster
They stacked up the donuts and made them into a little donut tower.
Stanley climbed to the top and laid down for a nap while holding onto his cuddly mini donut.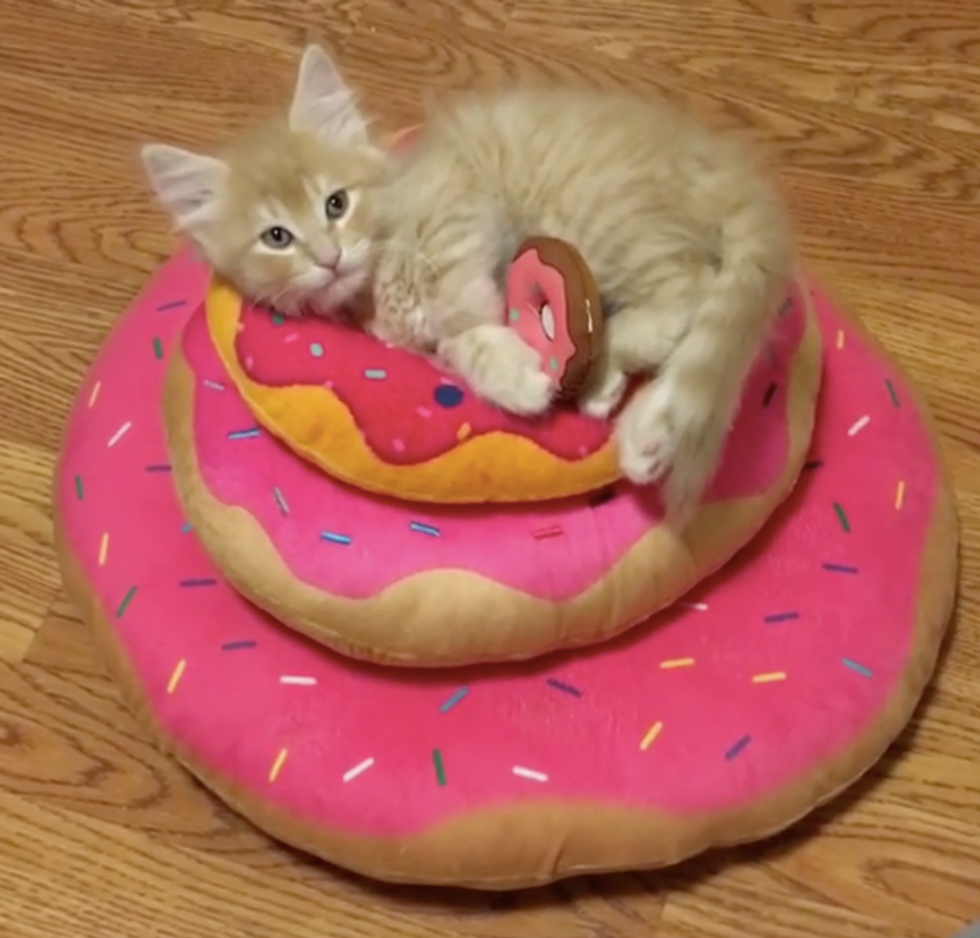 Sheila @love2foster
"They are all mine!"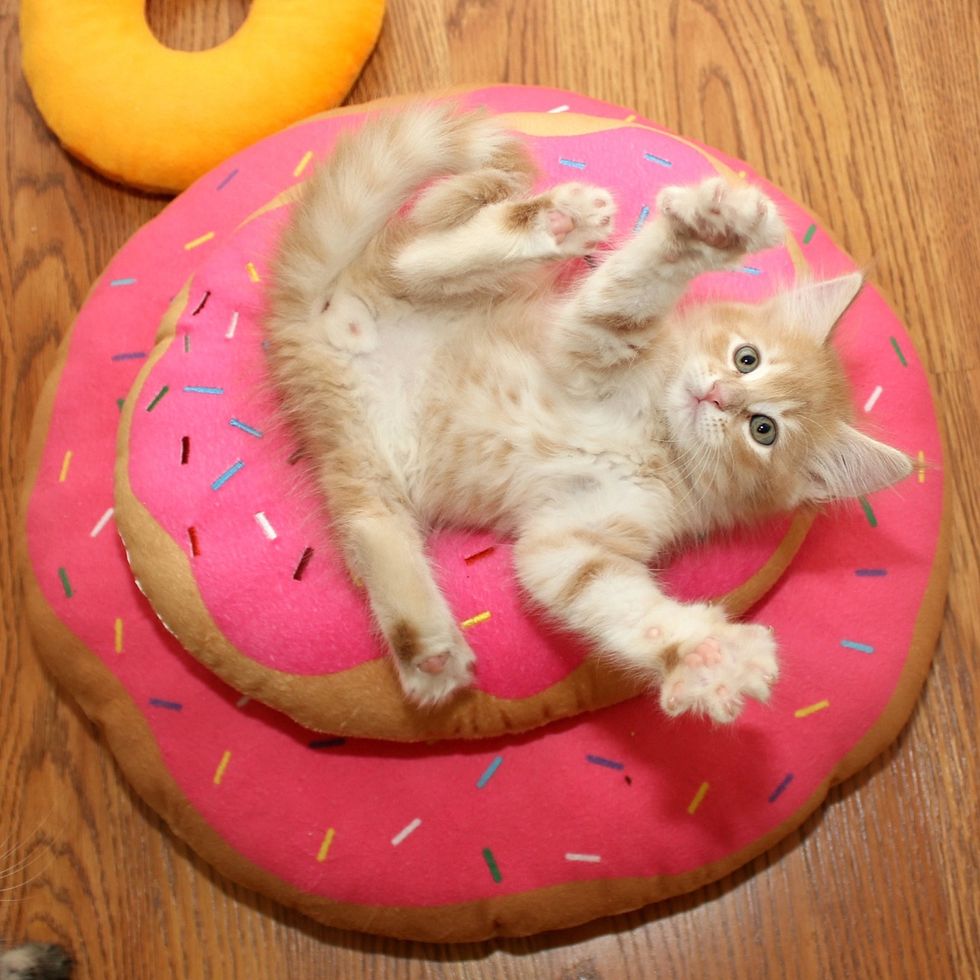 Sheila @love2foster
Nothing makes Stanley happier than snuggling in his donut beds.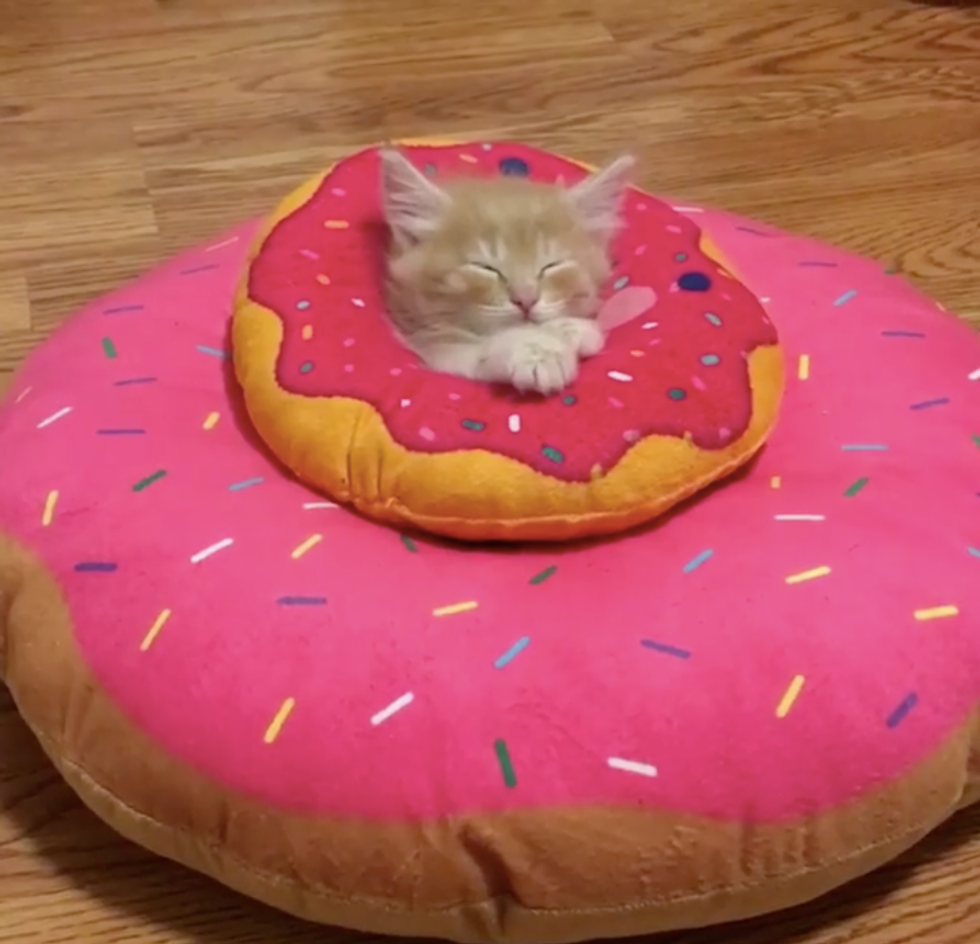 Sheila @love2foster
Sometimes he shares one with his siblings.
A big cuddle puddle!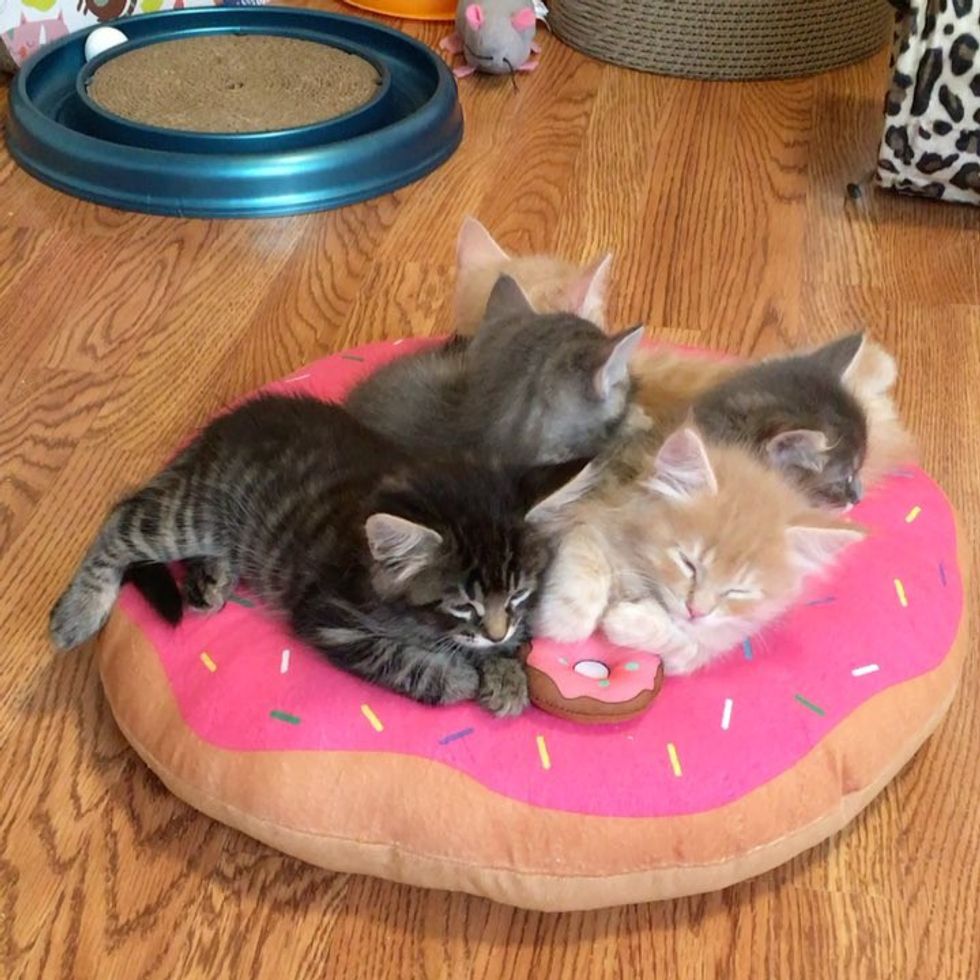 Sheila @love2foster
Stanley and his brother Mike have found their forever home together!
And of course, they got plenty of donut beds for sweet Stanley at his loving home.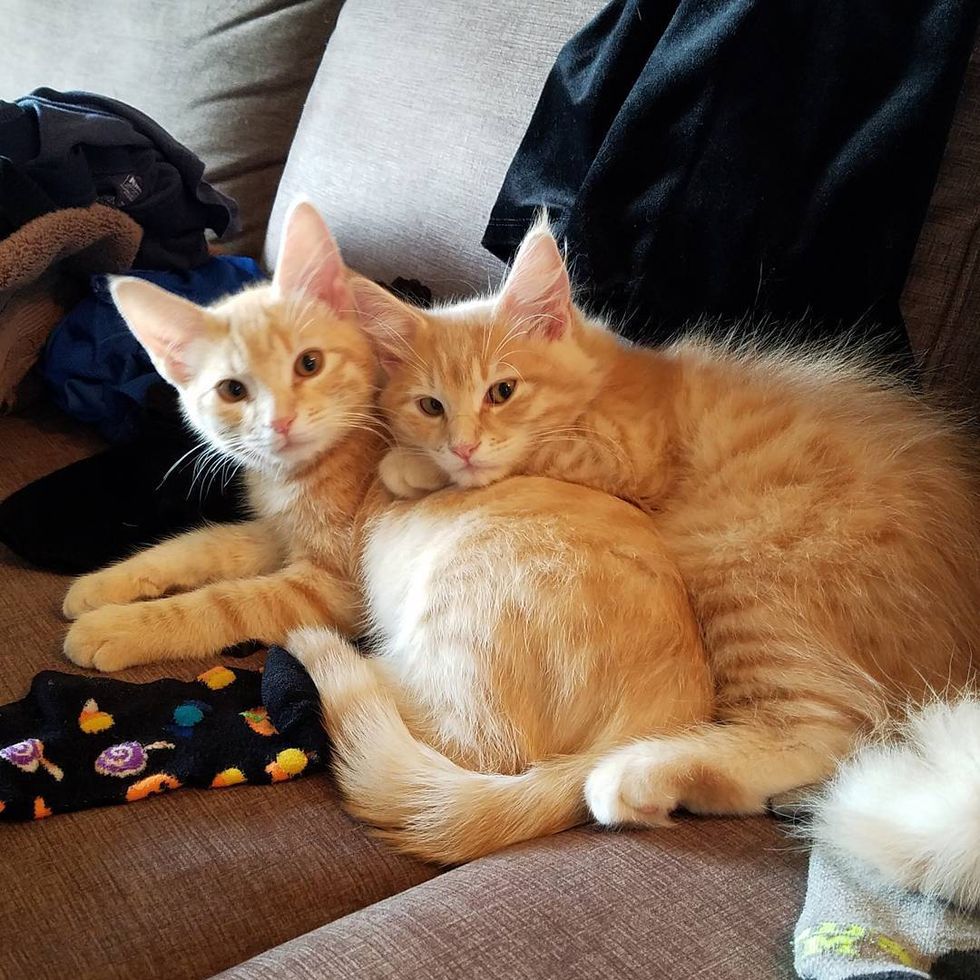 @the_mike_n_stanley_show
Follow Sheila's foster kitties on Instagram @Love2Foster and updates on Stanley and Mike @the_mike_n_stanley_show
Watch Stanley and his love for donuts in this cute video:
Share this story with your friends.

Related story: Family Saves 3-day-old Kitten and Gives Him an Unusual Friend to Grow Up with