Pix the kitty was found in a bush. She was very timid and wouldn't let anyone near her until Abbi Bell who went on a mission to bring this little feral kitten home.
Abbi wrote: "I came back and put the food down but she was still too scared to go near it with me, and that night I couldn't get her to come home with me. That was hard. I came back first thing the next day with more food and same deal leave the food and go faaaaar off into the distance. I did this day and night for a week. She got better and I could stand closer but even if I reached down to touch her she'd hiss and run away. One night I couldn't even find her and had to just leave the food. I was so scared that something had happened to her, but the next morning there she was waiting for me."
"So the next time my friend came to the gym with me she had a towel ready and I picked her up and put her in it. Ohhh she was not a happy cat at all! I took her back to my place and she hid under the bed. I put food and water under and the next day she'd come out and eat but still hissing if I tried to reach out to her. By the end of that day though she let me pet her and for the first time purred. I even think if it might have been her first purr. She looked a bit shocked as if she was thinking 'What's this sound?'" [Full story]
They named her Pix and today she's grown into a beautiful cat who is very happy and loved.
Pix found in a bush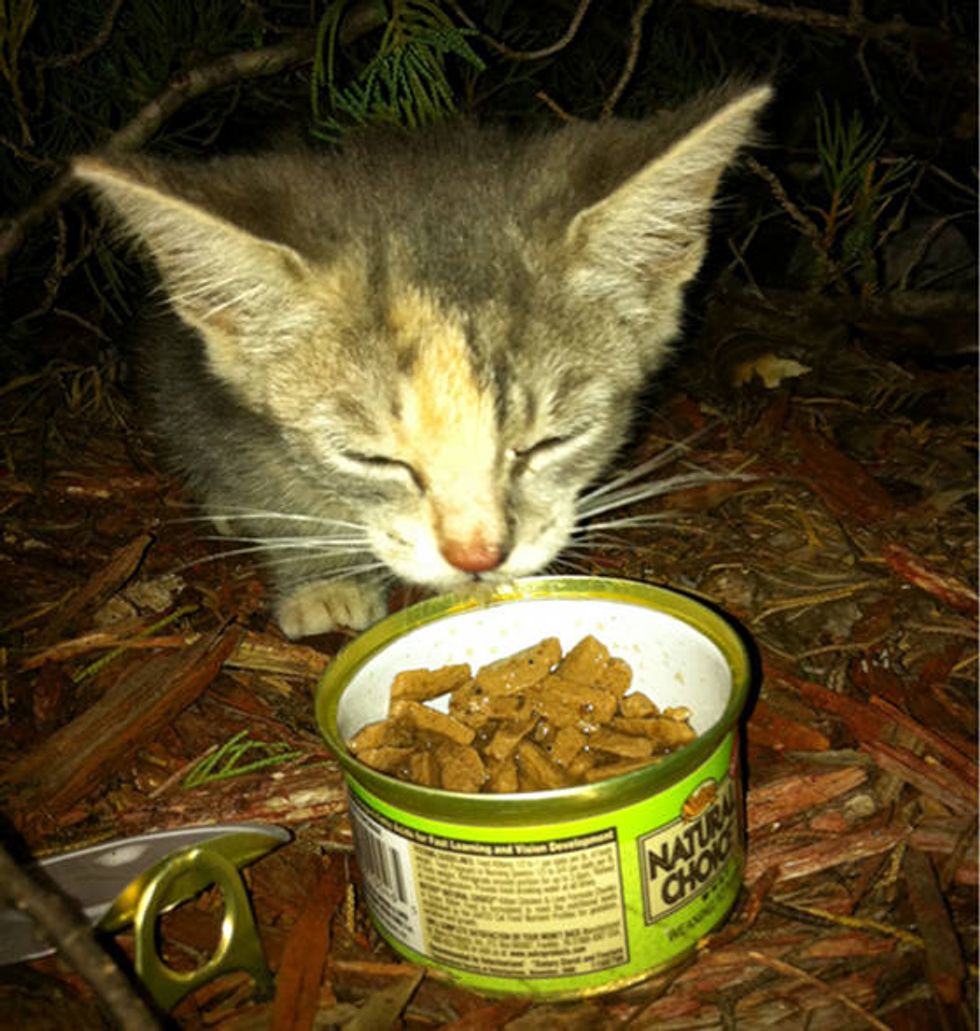 At a new home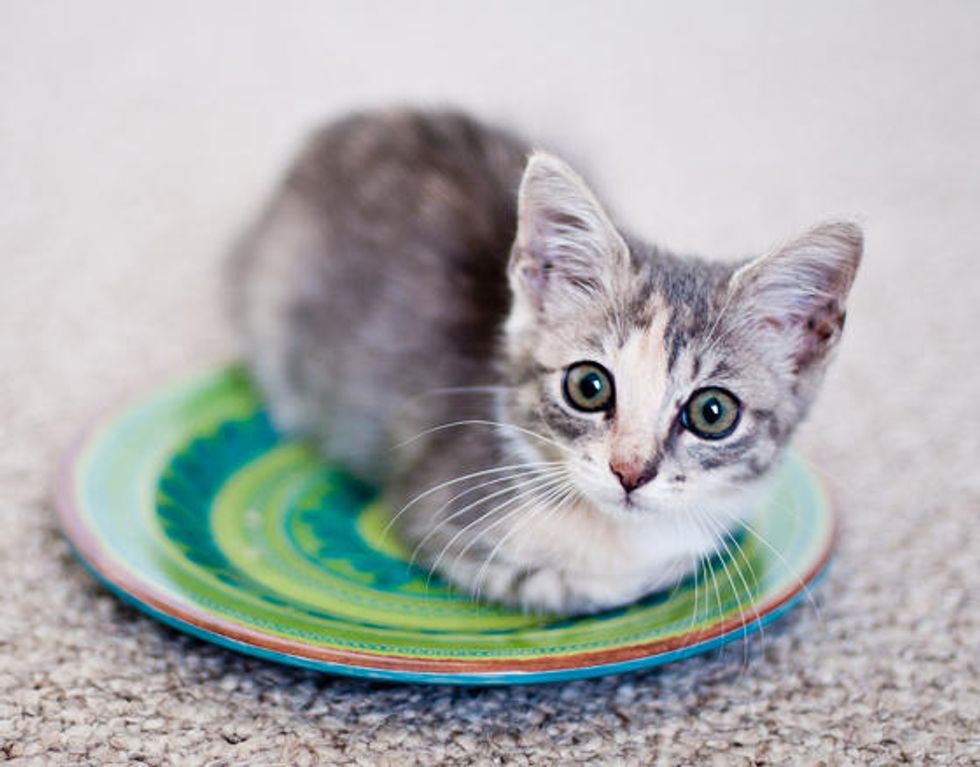 Getting some love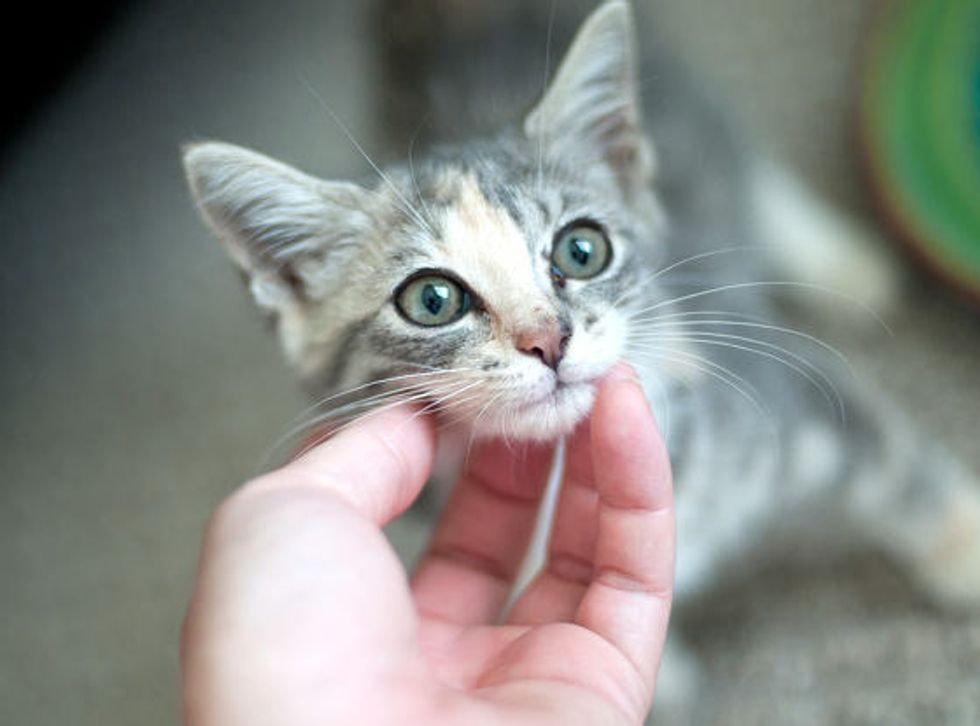 All grown up!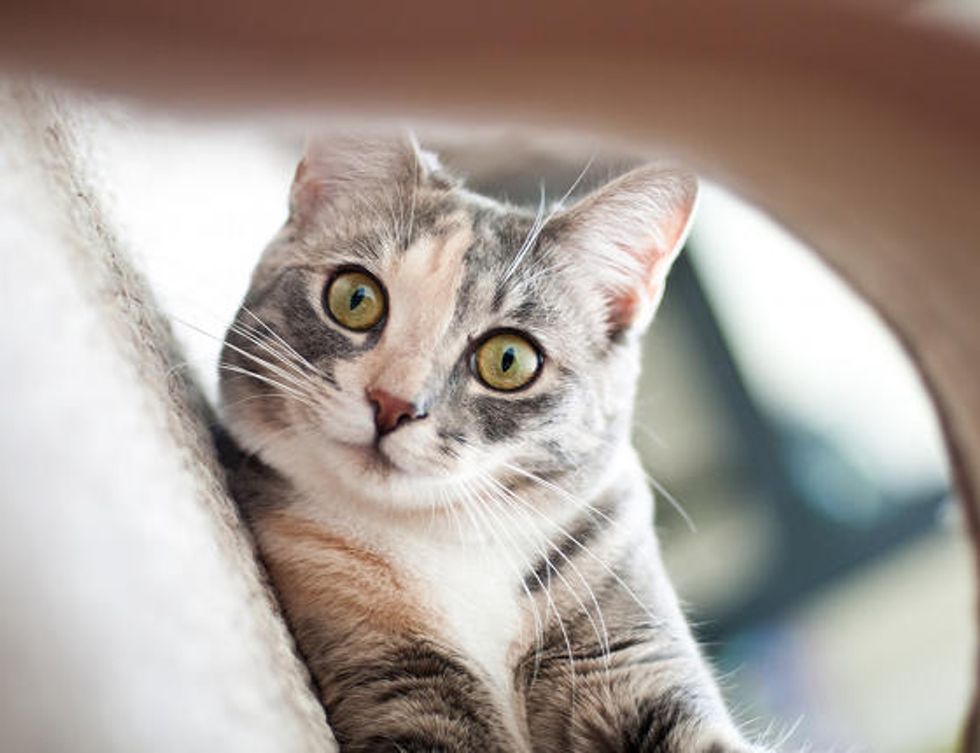 Photos courtesy of ©Abi Bell (Check out Abi's flickr and photography website).