A kitten was crying nonstop until a senior cat took her under his wing.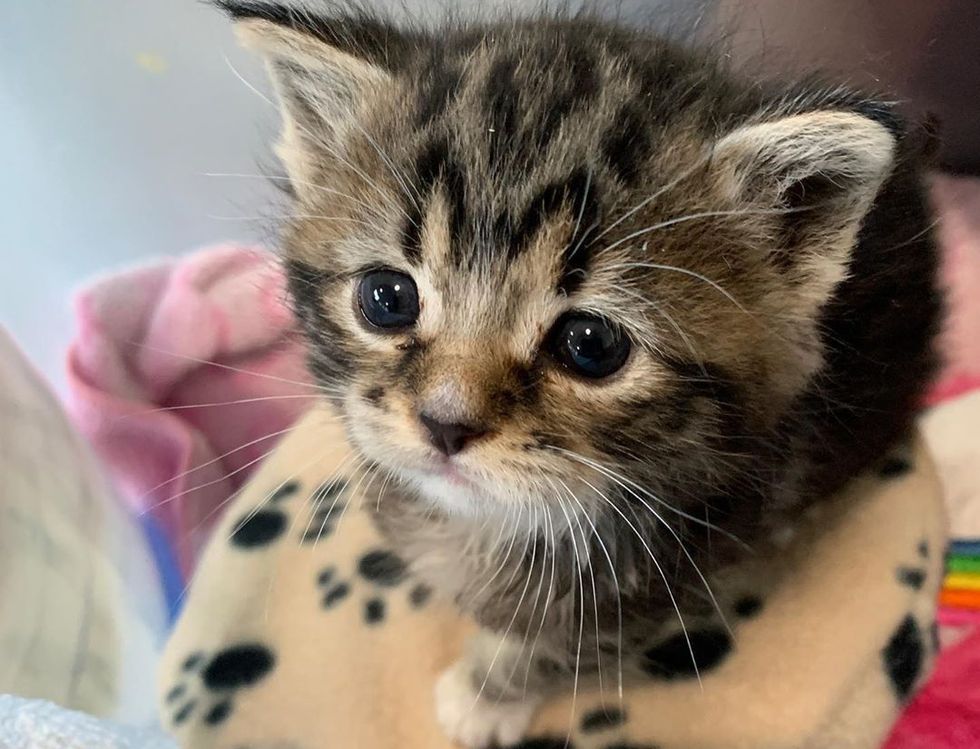 Alley Cat Rescue
Last Sunday, a rescue coordinator from a Los Angeles shelter reached out to Alley Cat Rescue about a kitten who needed help. Noel the tabby was two weeks old and found as a stray.

"She was found in sub-freezing temperatures all on her own," Alley Cat Rescue told Love Meow. "The shelter doesn't have the resources to care for such small babies that need care around the clock."
Alley Cat Rescue took her into their care so she could have a chance at a better life. The kitten was very vocal and refused to be alone.
She would meow nonstop until she was cuddled.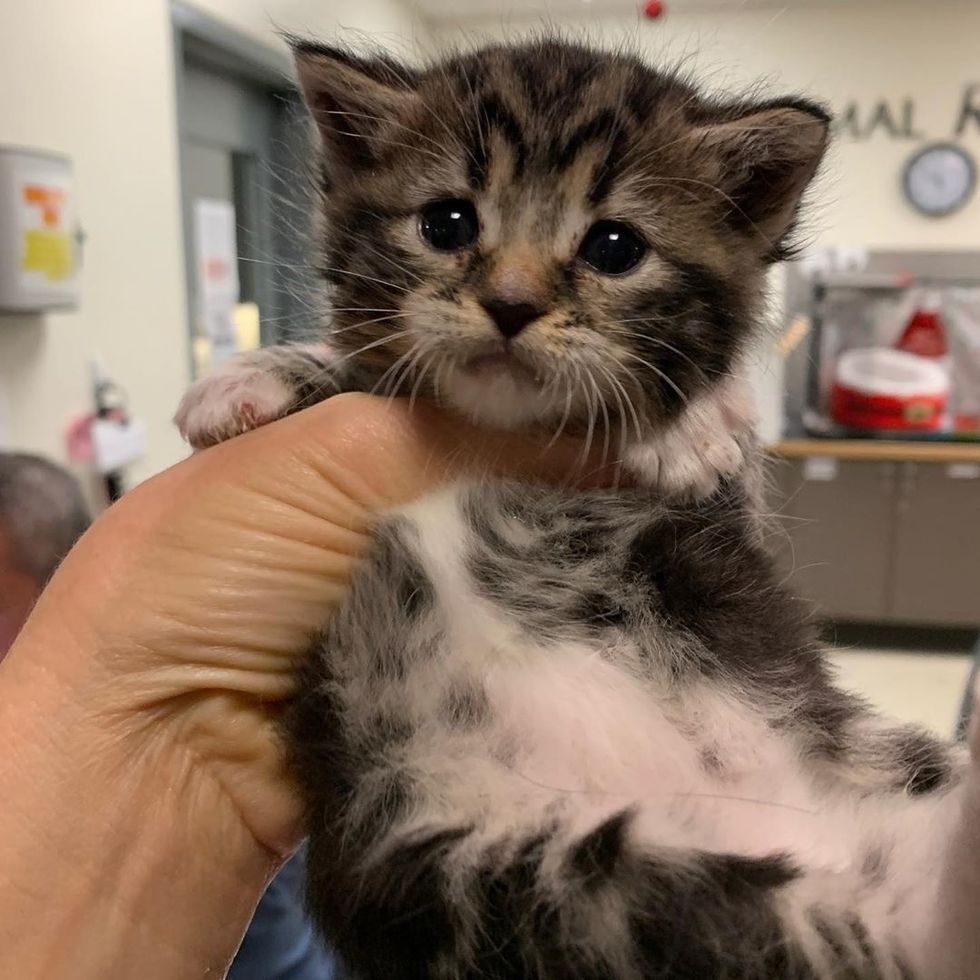 Alley Cat Rescue
"She cried constantly and took a while to settle."

While the kitten was safe, warm, fed and loved, she desperately wanted a friend and wouldn't stand being alone. That's when they thought of their long-term foster cat Harrow.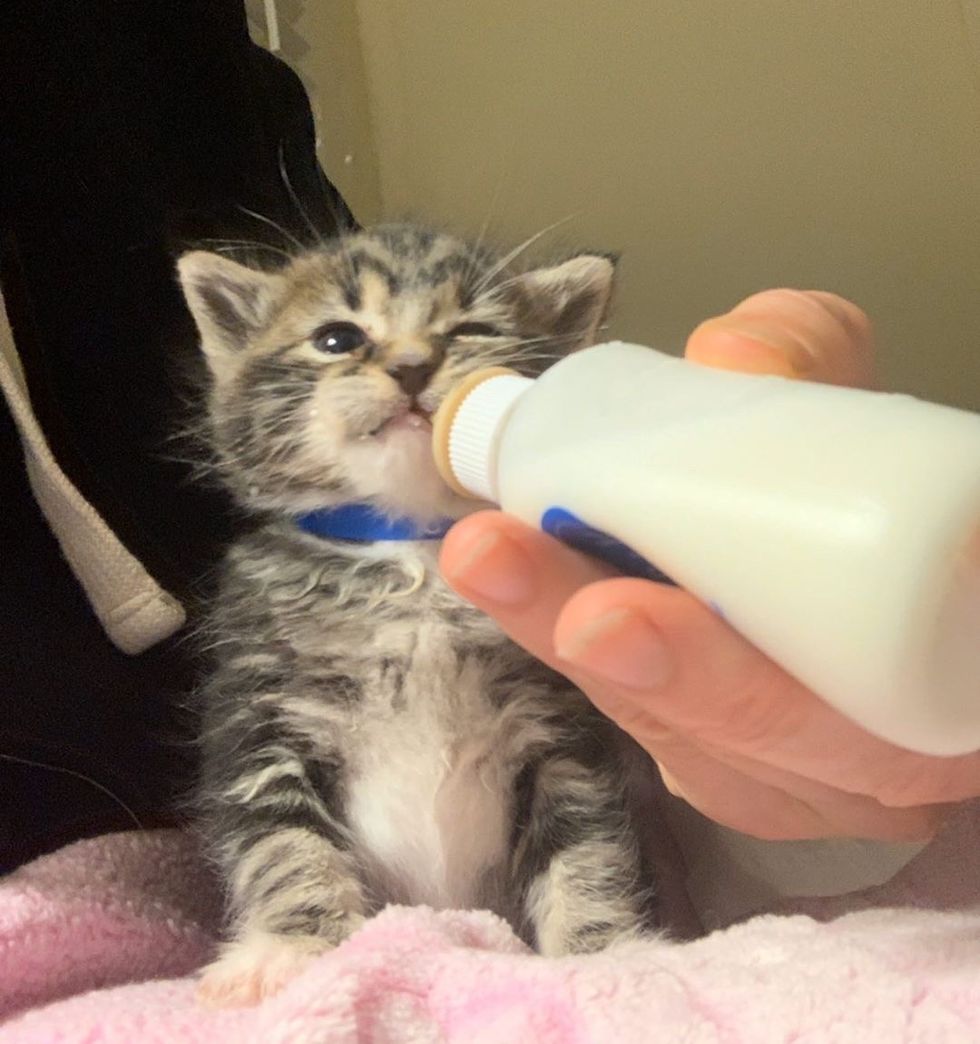 Alley Cat Rescue
Harrow, a grandpa cat, came to the rescue after years on the streets. When he met his first foster kittens, he quickly blossomed as he found something to look forward to every day.

Soon after the rescue introduced him to little Noel, the kitten stopped crying, and even started to purr.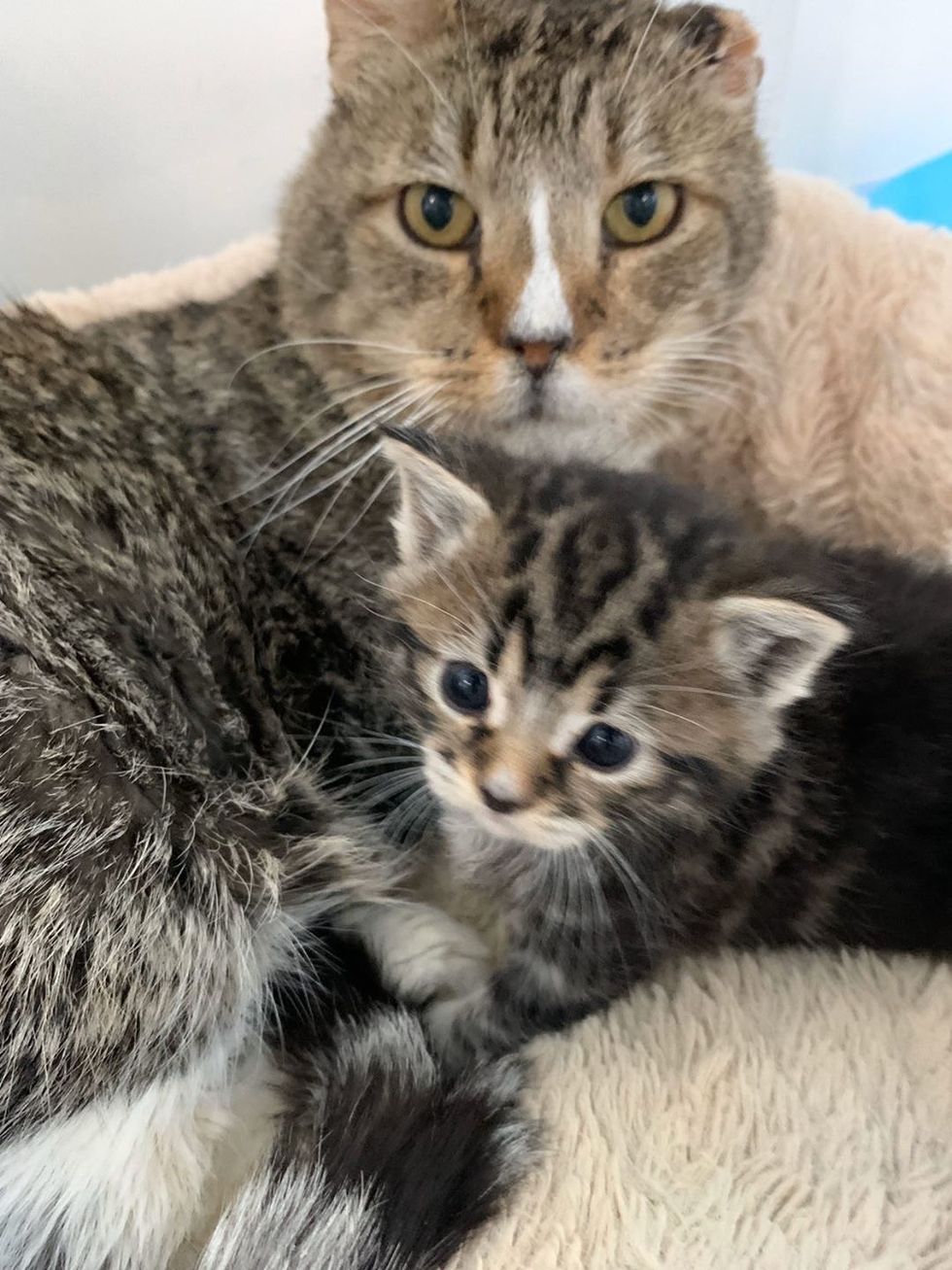 Alley Cat Rescue
"Harrow took the little tabby under his paw. She settled down with him immediately. His big purr really calms her down and comforts her," the rescue told Love Meow.

The grandpa snuggles with his new foster baby every day so she will never feel alone.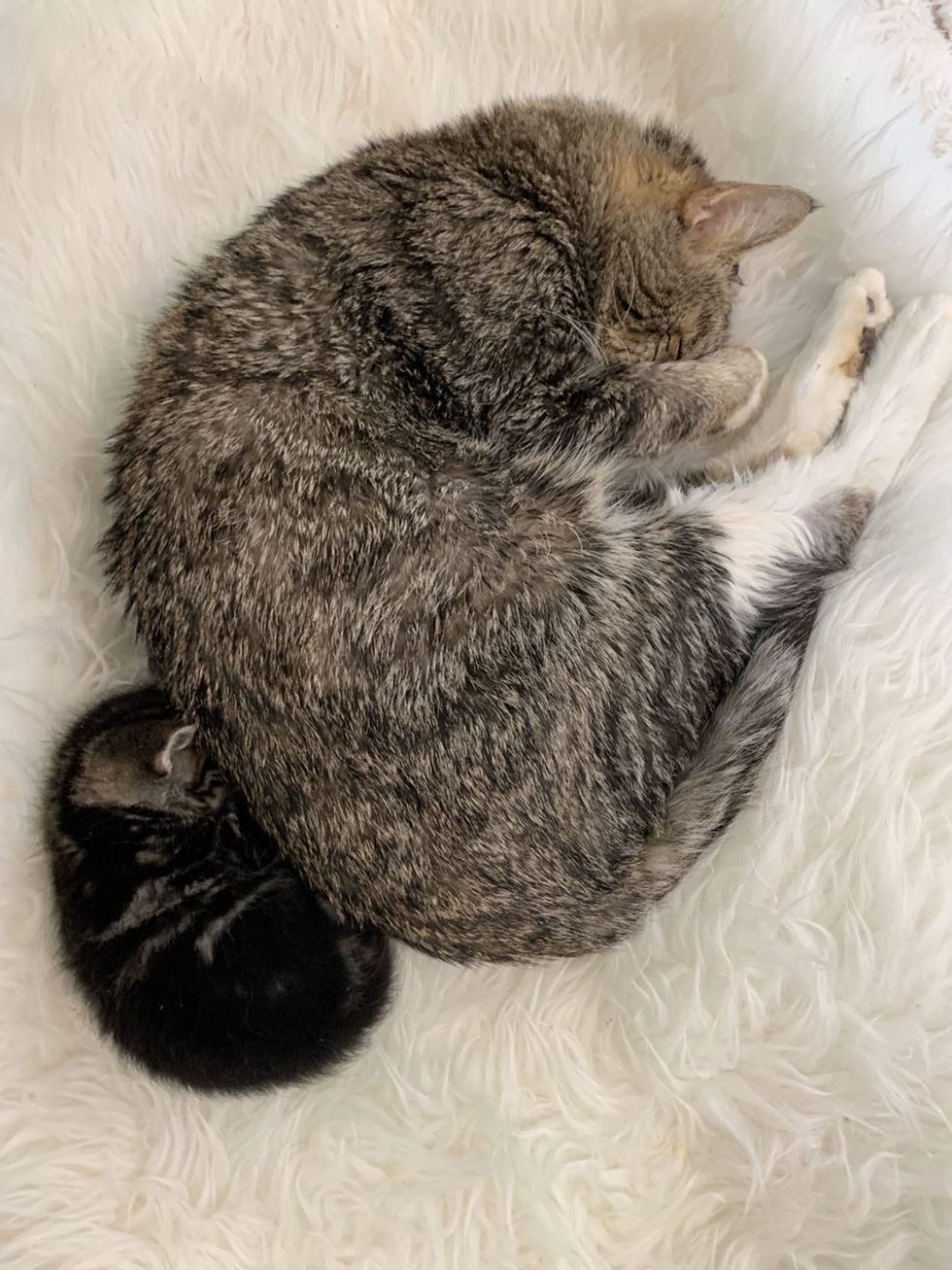 Alley Cat Rescue
Harrow adores Noel, and they are helping each other thrive.

Watch Harrow and Noel in this cute video:
Kitten and Grandpa Catwww.youtube.com
The little tabby clings to her grandpa like velcro and nuzzles into his fluff when she naps.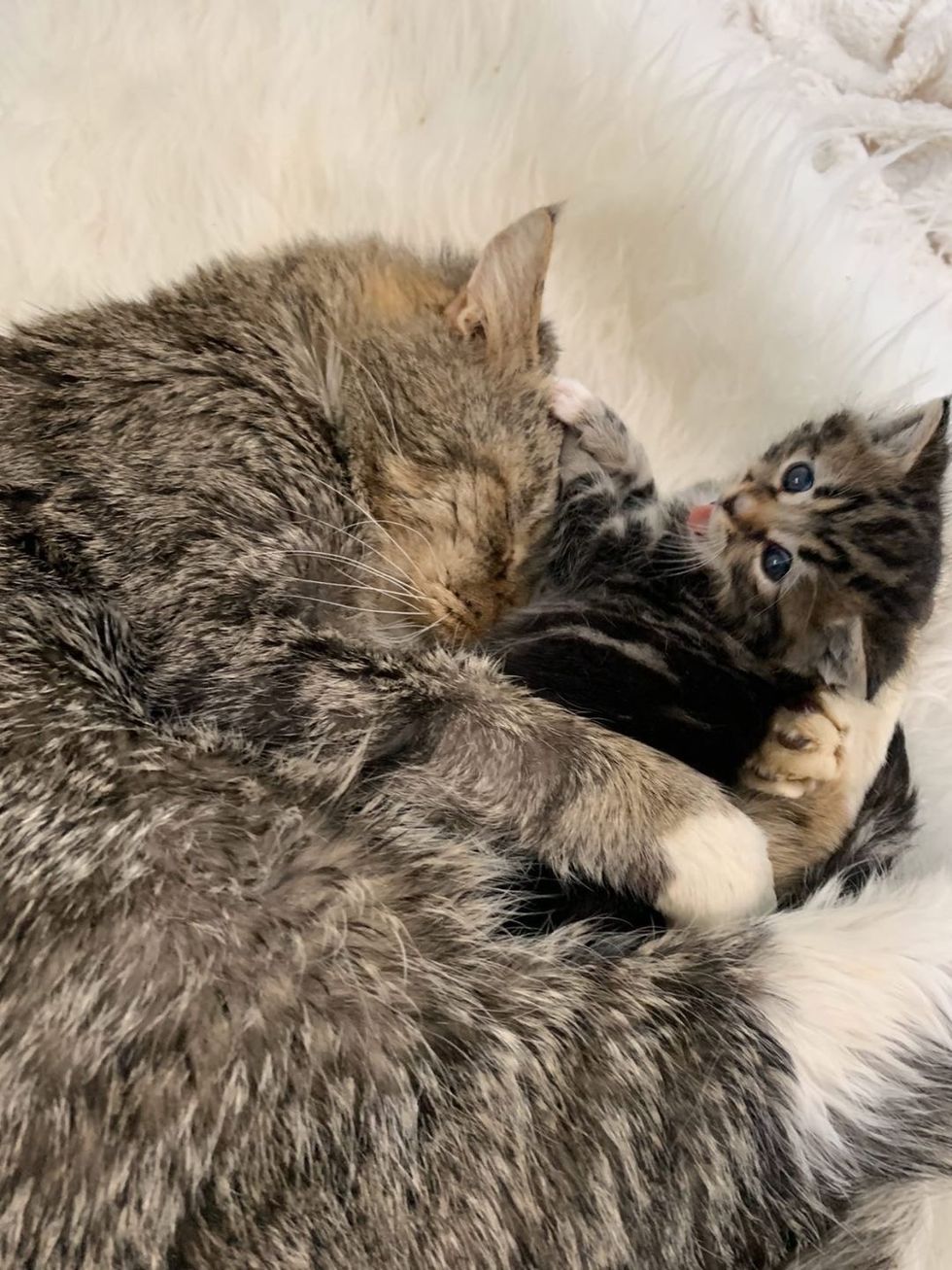 Alley Cat Rescue
She no longer cries for attention and is happy and content.
Likewise, Grandpa Harrow purrs up a storm when he has his foster kitten by his side.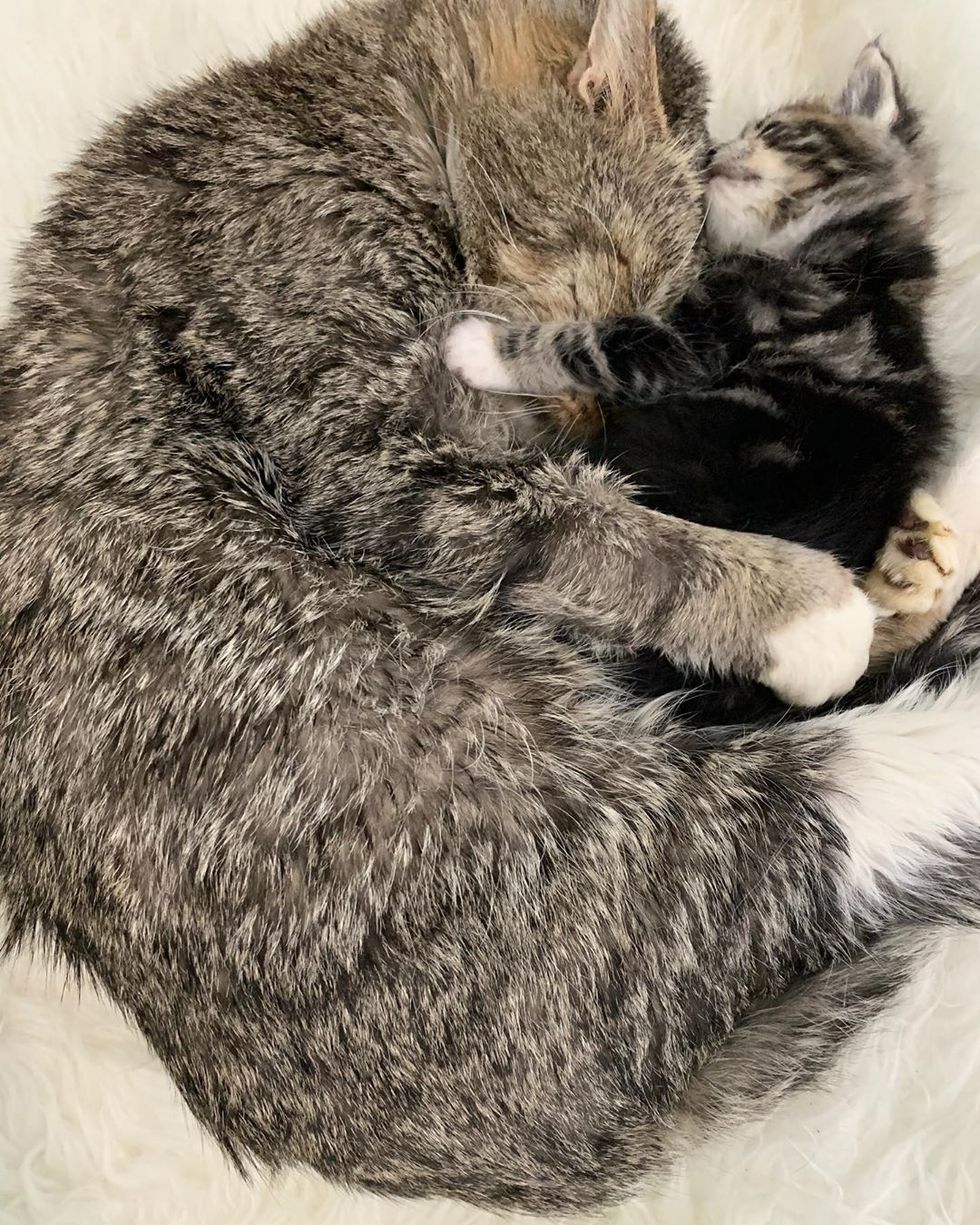 Alley Cat Rescue
The kitten who was found outside on a very cold day, now has warm beds, good food, and a loving, nurturing friend to cuddle with.

Whenever Grandpa Harrow hears her meow, he comes running.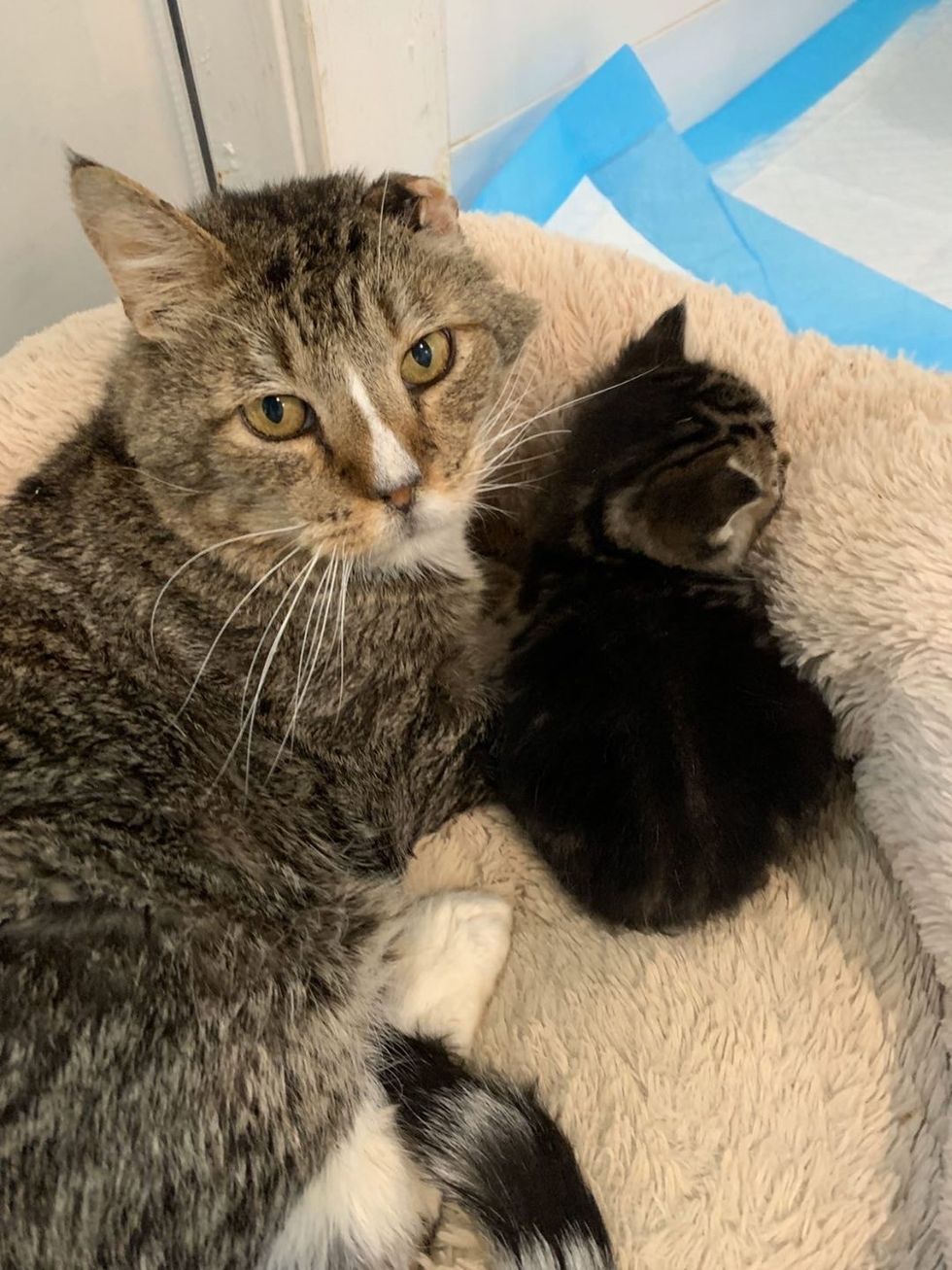 Alley Cat Rescue
Little Noel is doing very well now that she has a friend with her at all times.
After every meal, she waddles back to cuddle with Grandpa Harrow, soaking up the love.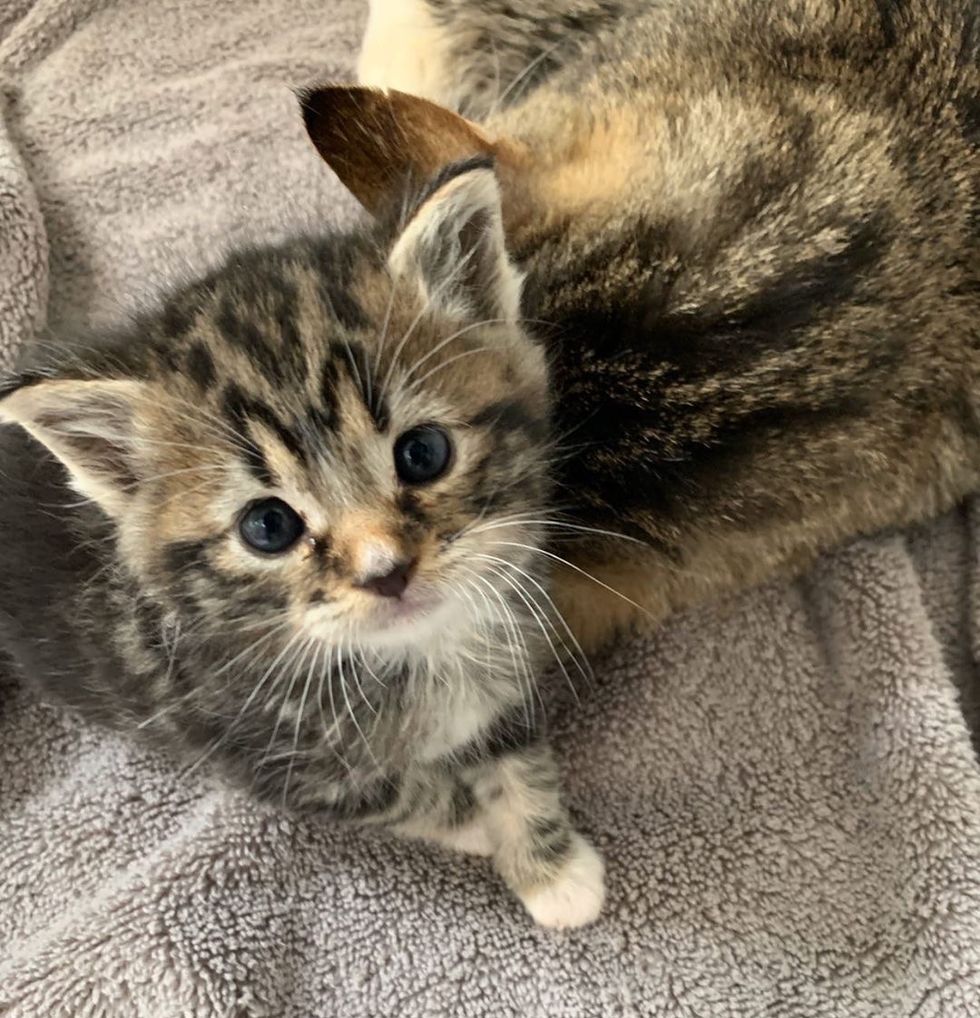 Alley Cat Rescue
Share this story with your friends. Follow updates on Noel and Alley Cat Rescue on Facebook and Instagram. Follow Harrow and his foster kittens on Instagram.
Related story: Cat Walks Up to Rescuer and Tells Her He's Done Living on the Streets