This kitten was saved not just once, but twice by a group of good Samaritans.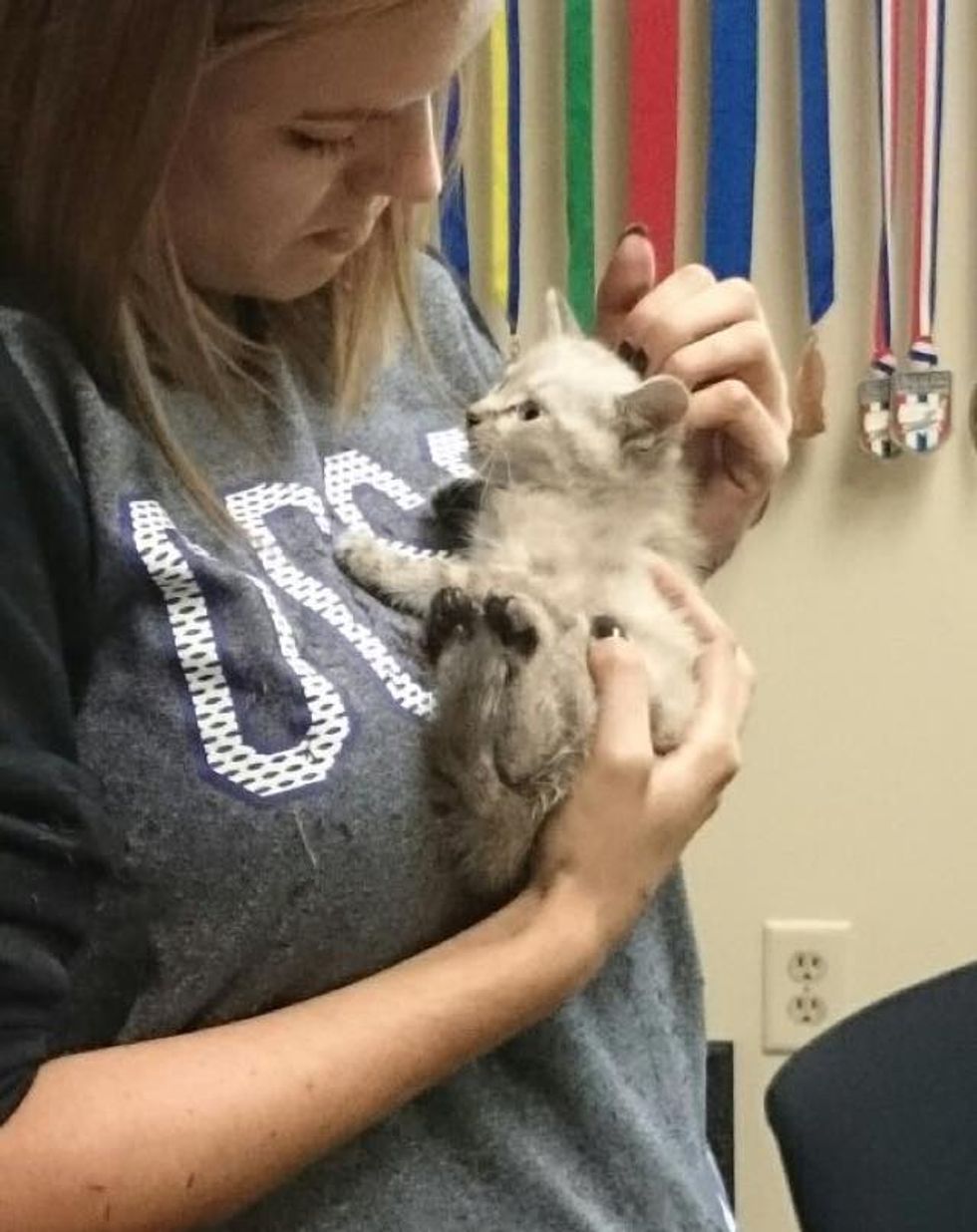 A tiny kitten snuck into a woman's car, but got stuck in the whellwell. When the woman, an employee of 1010XL, heard meowing, she looked for help to save the kitten.
A listener of 1010XL heard about the trapped kitten and drove over to help out. An engineer and reporter MacKenzie Thirkill also came along.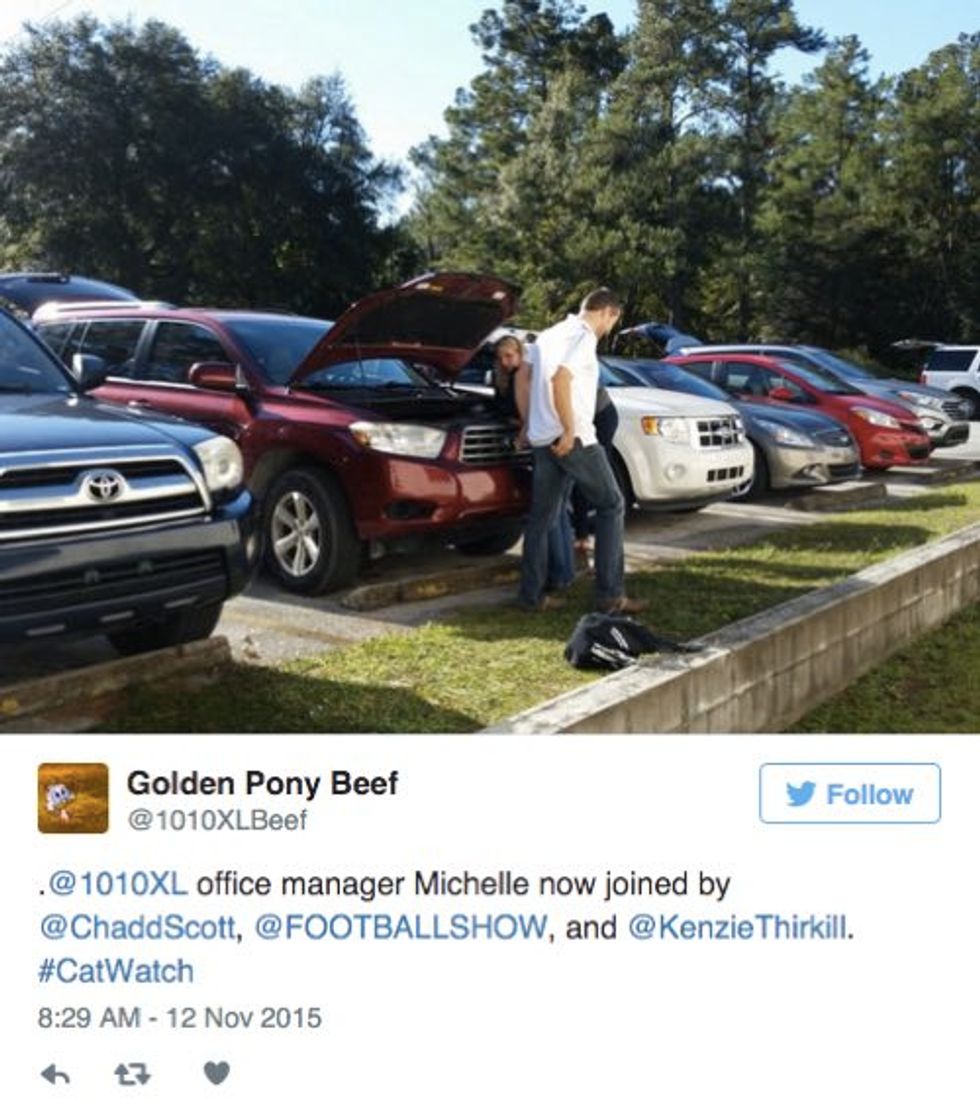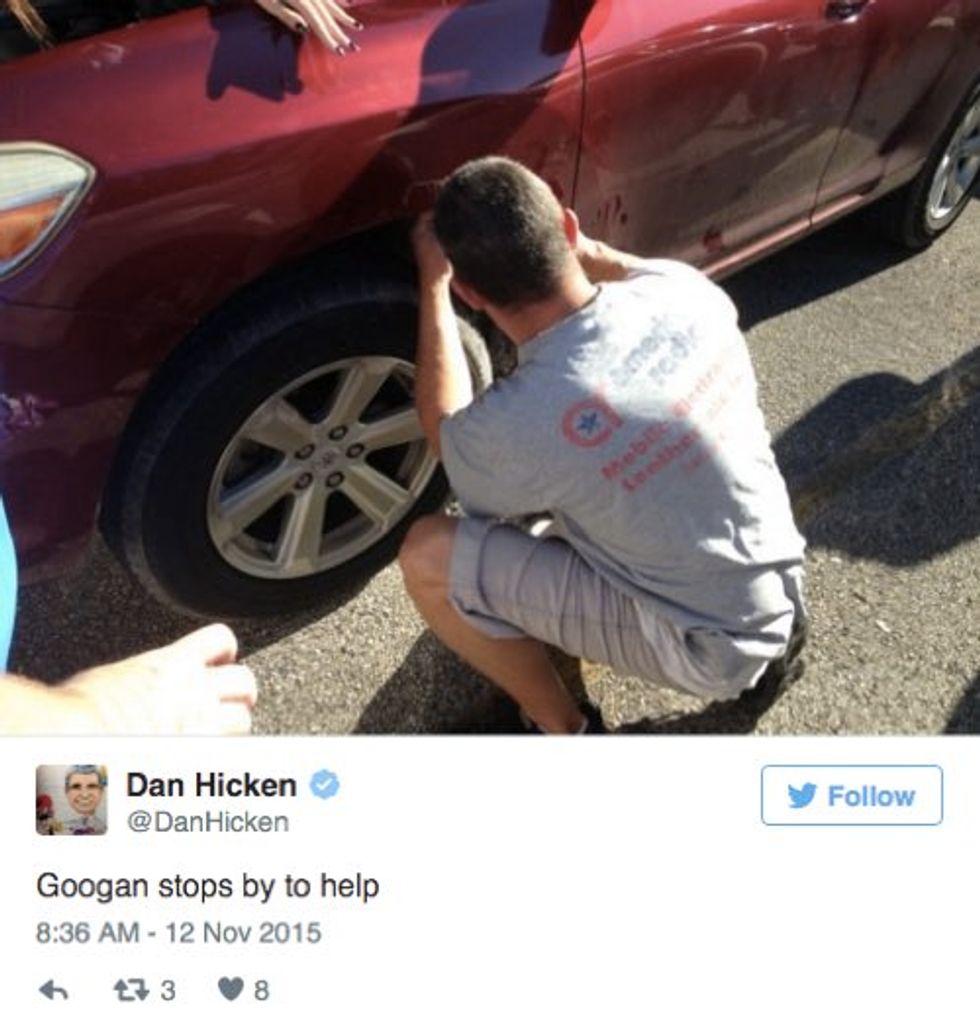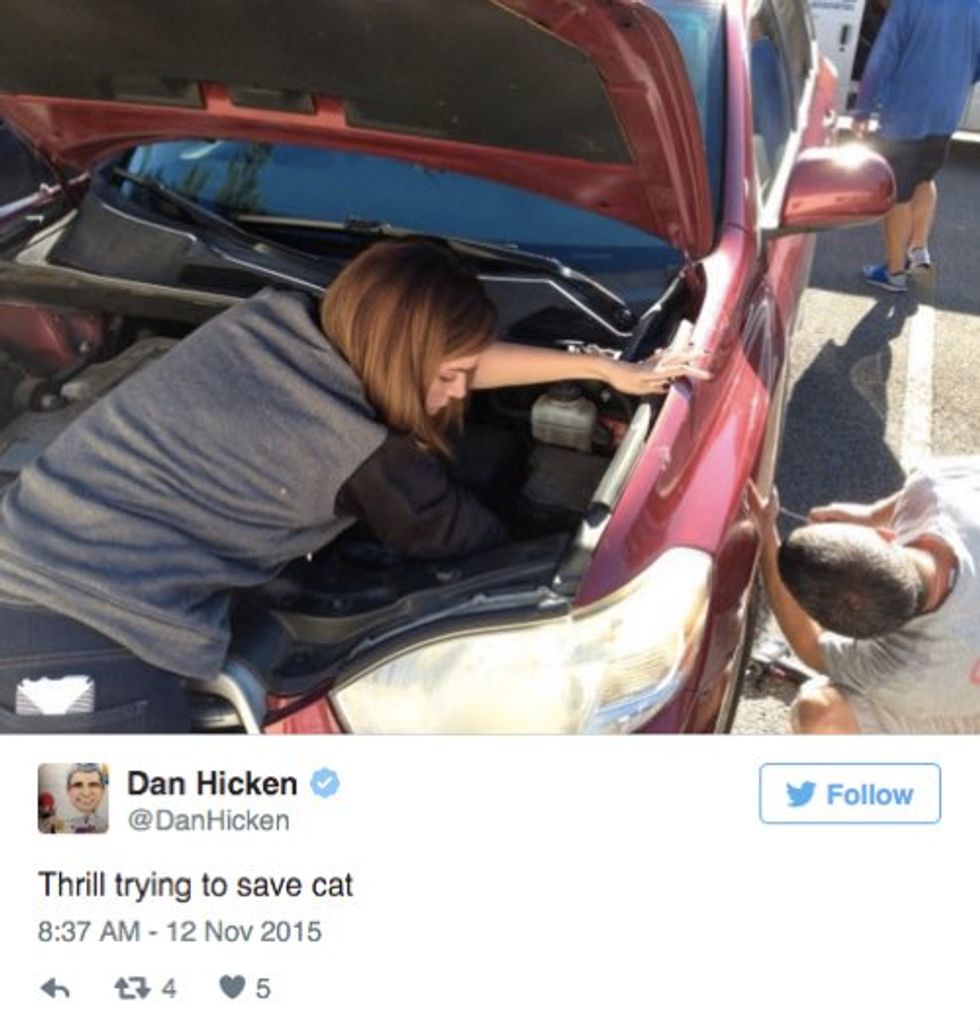 Finally after 30 minutes of hard work, they got the kitten out of the car.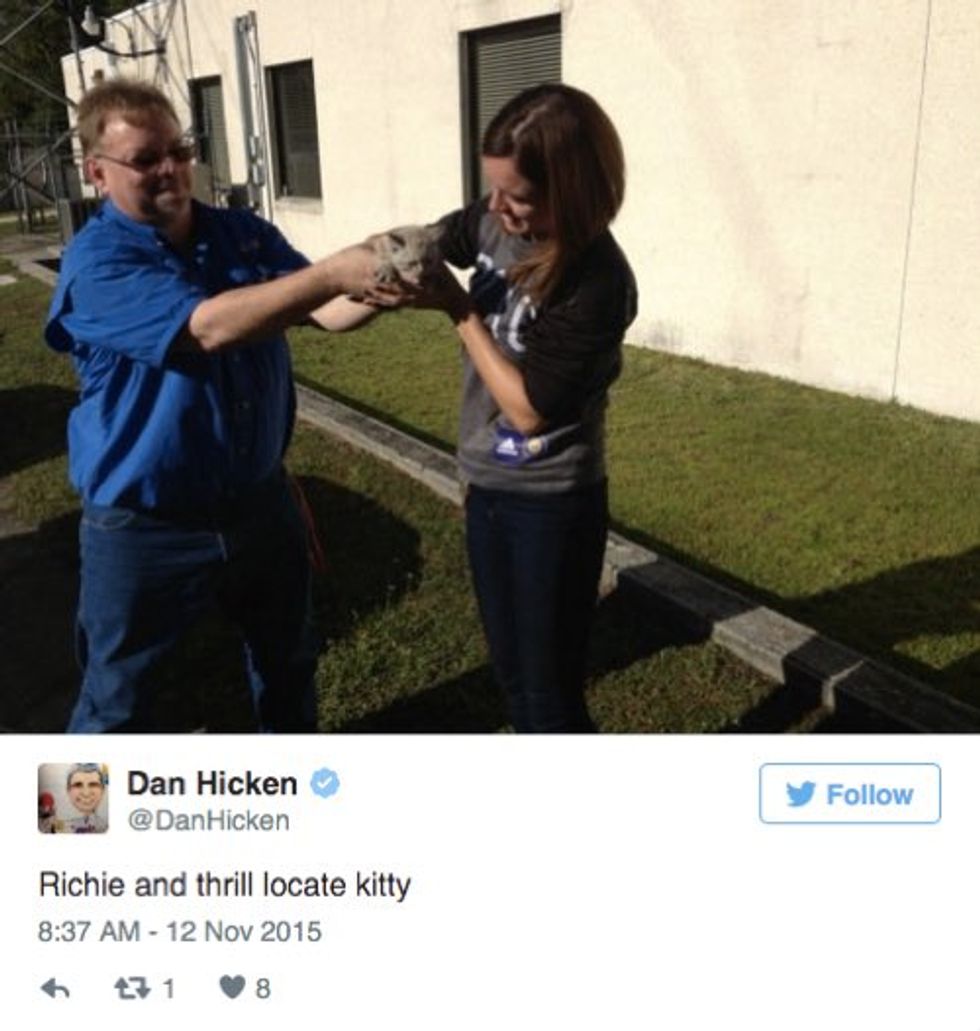 Once the kitten was out, he ran away!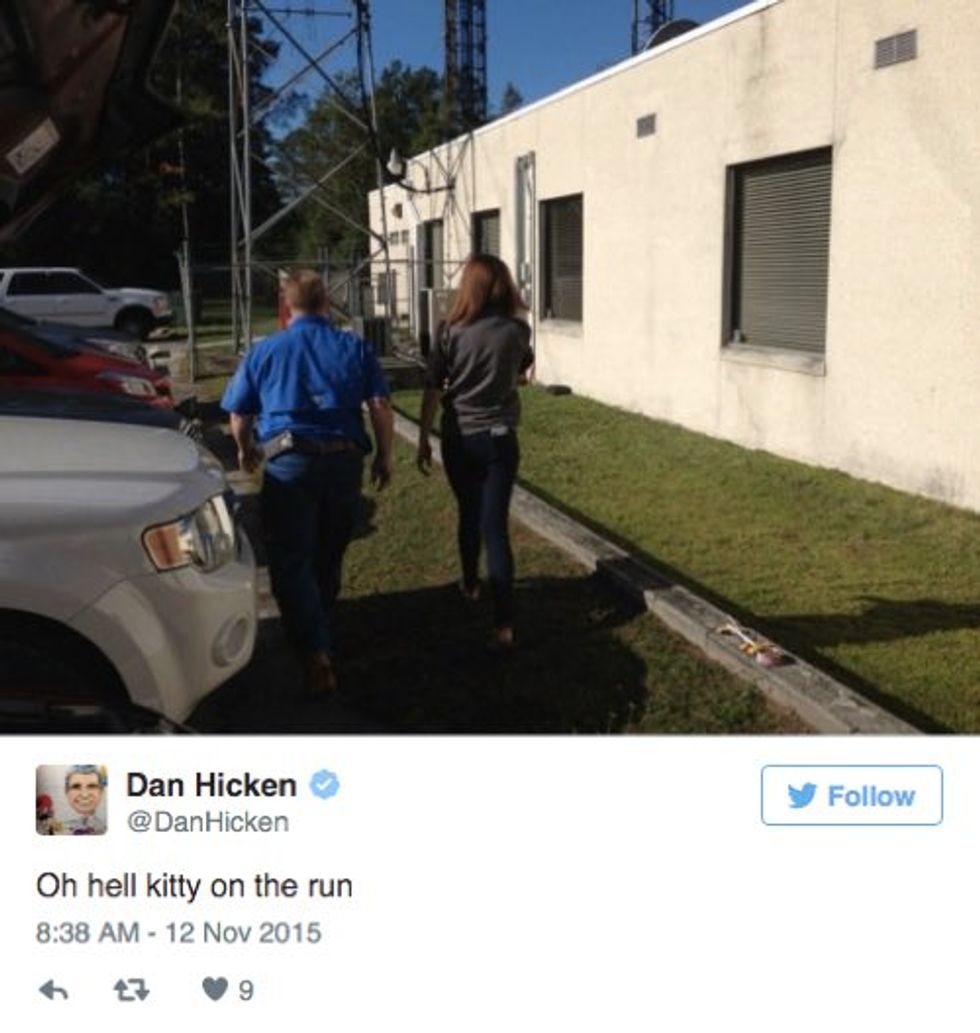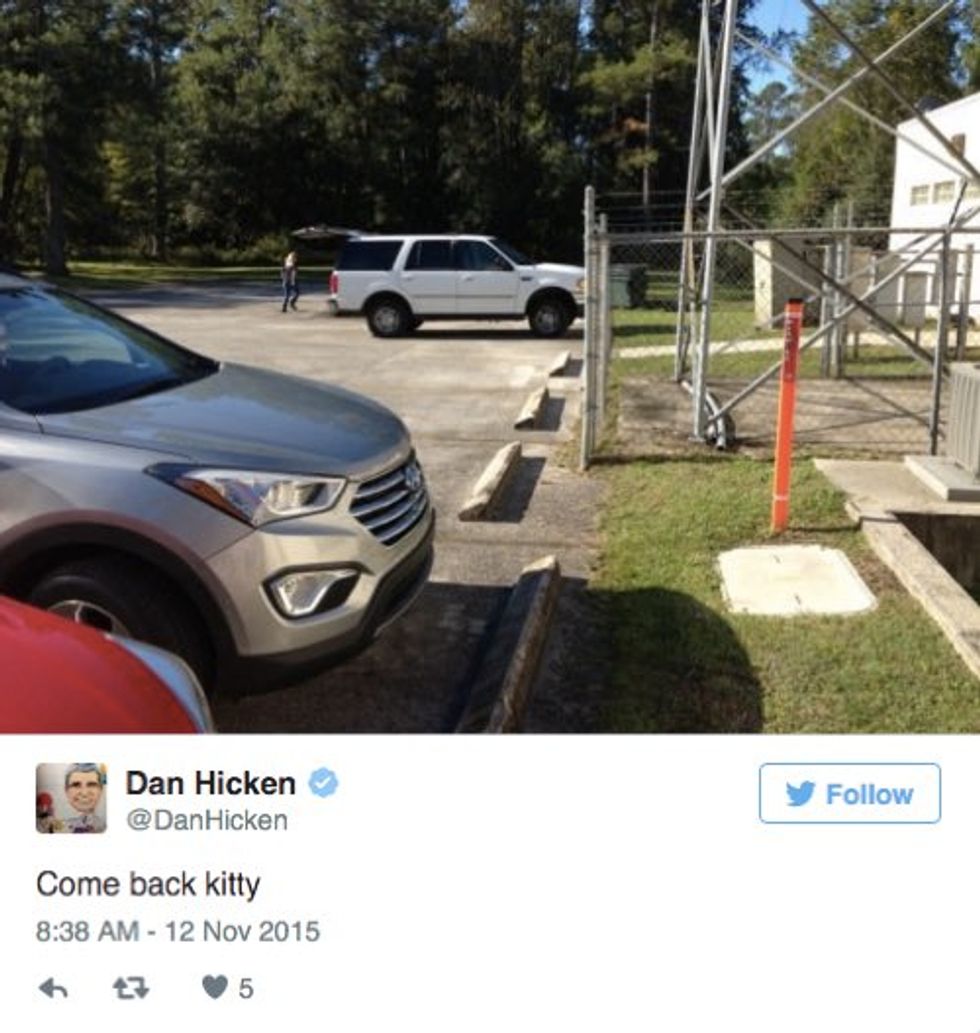 Kitty saved the second time!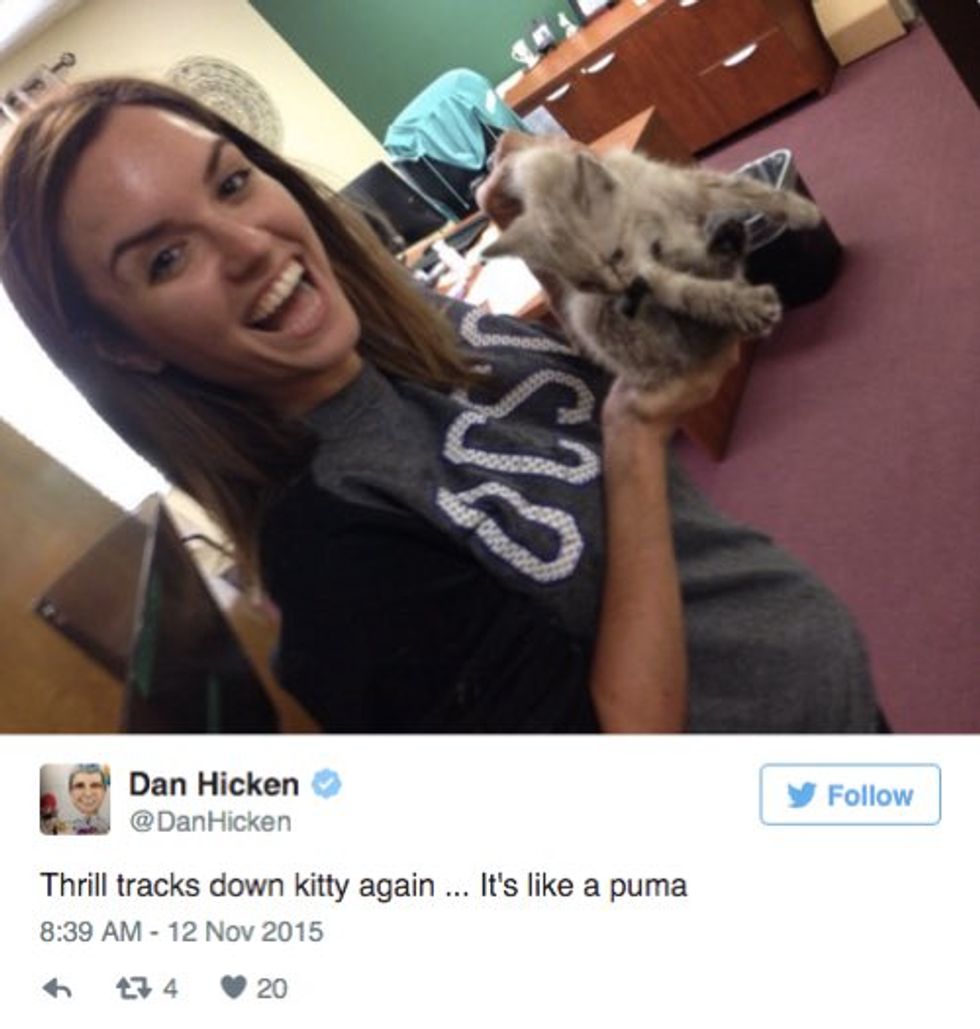 Kitty and his new human!