This heroic man and many animal lovers in California wouldn't give up on this tiny kitten trapped inside a storm drain for over 33 hours. After a lot of hard work and perseverance, the kitten was brought to freedom!
Faint kitten cries alerted customers from a Fontana Costco parking lot in California. David Loop of Sierra Pacific FurBabies and many Fontana residents learned about the whereabouts of the kitten via social media and rushed to help save the kitten.
"David Loop arrived at 1:30 pm on Sunday and the kitten was finally pulled out at 10:30 pm on Monday," Chris Poole of Cole and Marmalade said.
When Loop came to the premises, he tried to get into the storm drain but it was too small. They could hear the kitten, but had no idea where he was. They kept trying to get back in but couldn't get through.
Then the rain started to pour. The food they put in got washed out, and after hours upon hours of trying, they were soaking wet, shivering but the rain wasn't letting up. Despite all the things against them, they refused to give up and continued their rescue efforts over night.
More info on Sierra Pacific FurBabies | Follow them on Facebook
When All American Plumbing responded in the early morning, they used a snake camera and more tools to locate the kitten, but it took much longer time to find the kitten than they expected. After another 10 hours, this happened...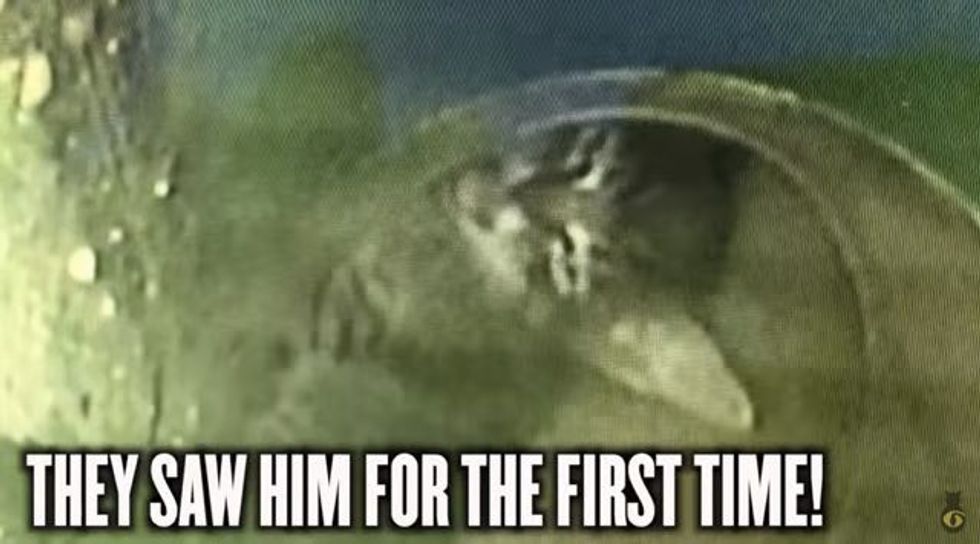 Watch this amazing rescue in this video:
"We got him!" Loop shared the good news on Facebook.
They named him Piper and he weighed in at one pound and half an ounce.
"3 days ago, this little guy was starved and there wasn't much chance for him. He was cold and hungry. Now look at him," Loop said.
"I wonder he knows how lucky he is, how many people banded together and fought for him. I think he does," he said.
"I think if he can say thank you to all of you guys, I think he would."
Share this amazing story! You can help Sierra Pacific FurBabies (501c3) with their rescue efforts at their website.