This little kitty is not letting his big Husky eat in peace. He hops and grabs the doggie's leg and then proceeds to fight it with a few bunny kicks.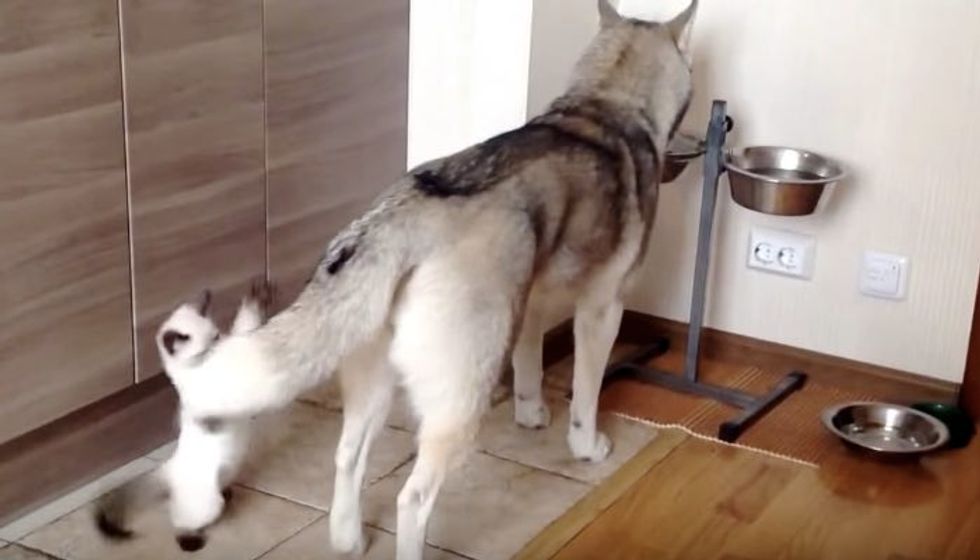 The patient Husky has dealt with such mischief before and continues eating while the kitten tries to wrestle with his legs and tail.
Watch the full video here:
Don't you just love kittens. Share the cute!