A family heard tiny kitten meowing from inside their house but they don't have a cat.
After searching all the way to their basement, they were stunned by what they discovered.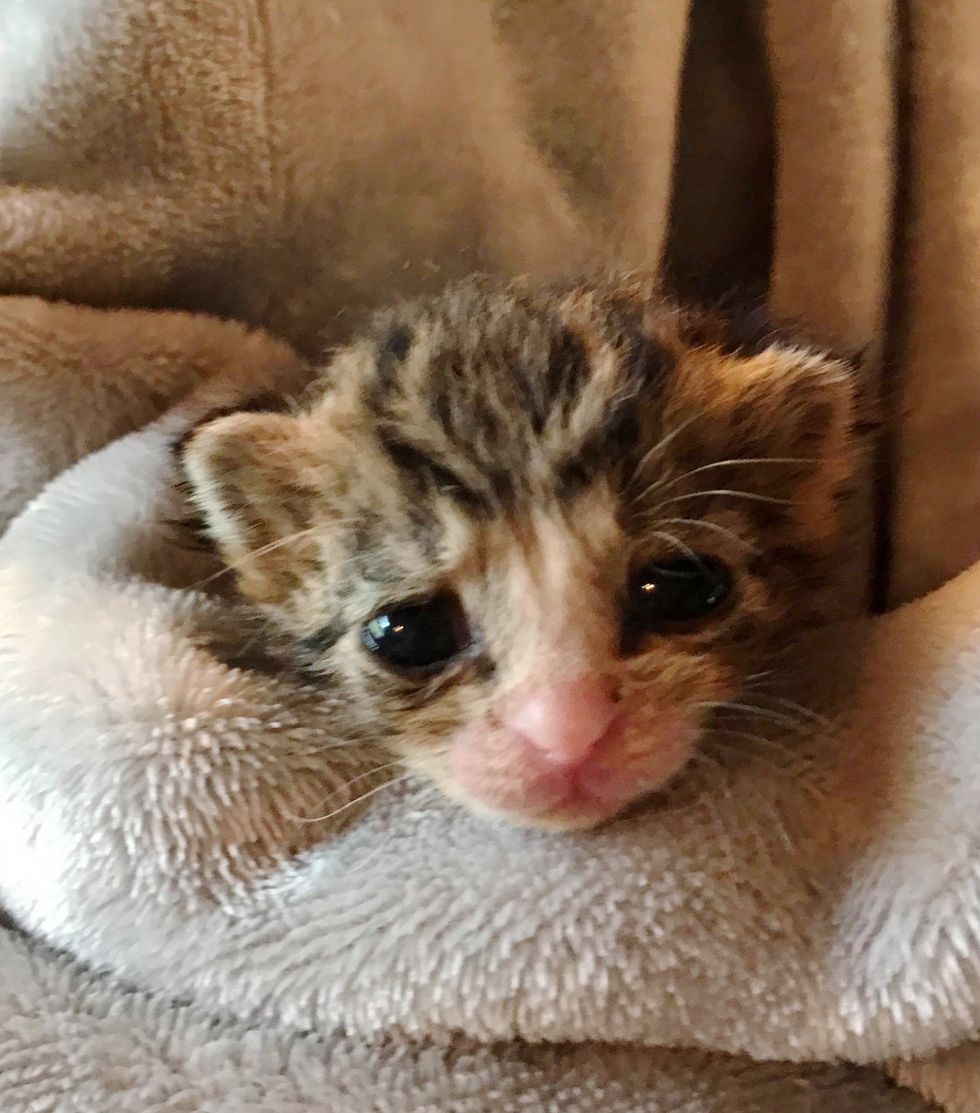 Here Kitty Kitty Rescue
A litter of tiny kittens, just a couple of days old, were found without a mother in sight.

Earlier this month, Janette Miller from Indiana was woken up by her daughter shortly after midnight, telling her that there was a cat in the house. "Obviously, I thought that she was joking," Janette told Love Meow.

As her daughter insisted, they decided to look and heard the sound coming from the basement. "Turns out, there were seven kittens — five on a couch in the basement and two were trying to walk on the floor."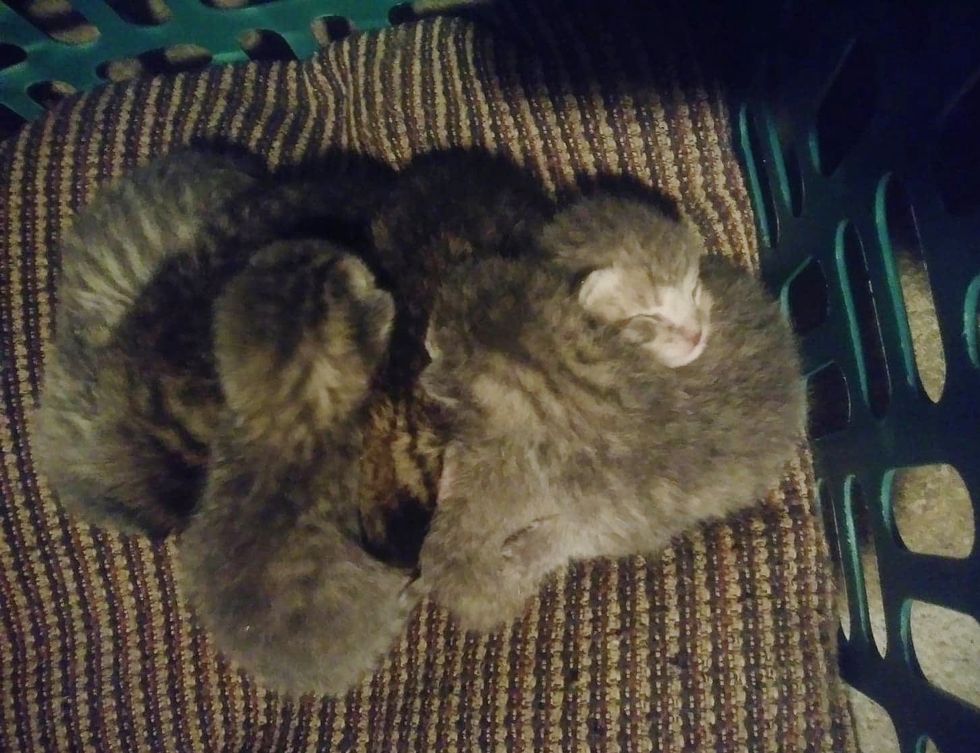 Janette Miller
They had never seen a mama cat around the neighborhood except only one time awhile ago. They are not allowed to have cats at the rental house, yet somehow a cat chose their place and delivered kittens in their basement.

The next morning, they took the kittens to the vet and got them food but the tiny fur babies needed round-the-clock care and feedings so they reached out to Here Kitty Kitty Rescue (in Elkhart, Indiana) for help.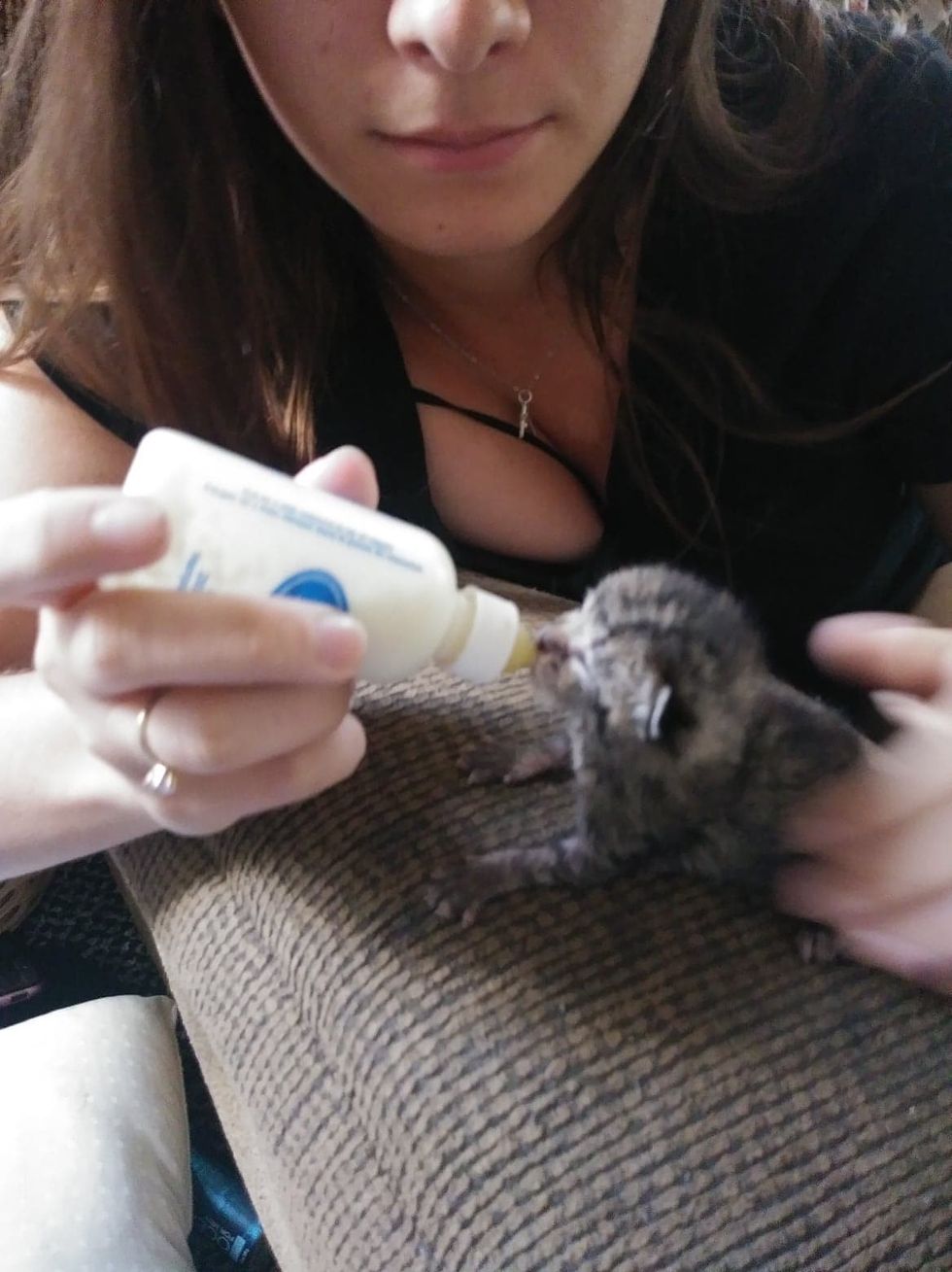 Janette Miller
They continued feeding the kittens until they handed them over to the rescue. "As soon as the last one was done feeding, the first two would be hungry again - the best 12 hours of our lives taking care of those abandoned sweetie pies," Janette said.

After some investigation, the family was able to find a small hole in the foundation, where the feral cat mama might have gotten in through.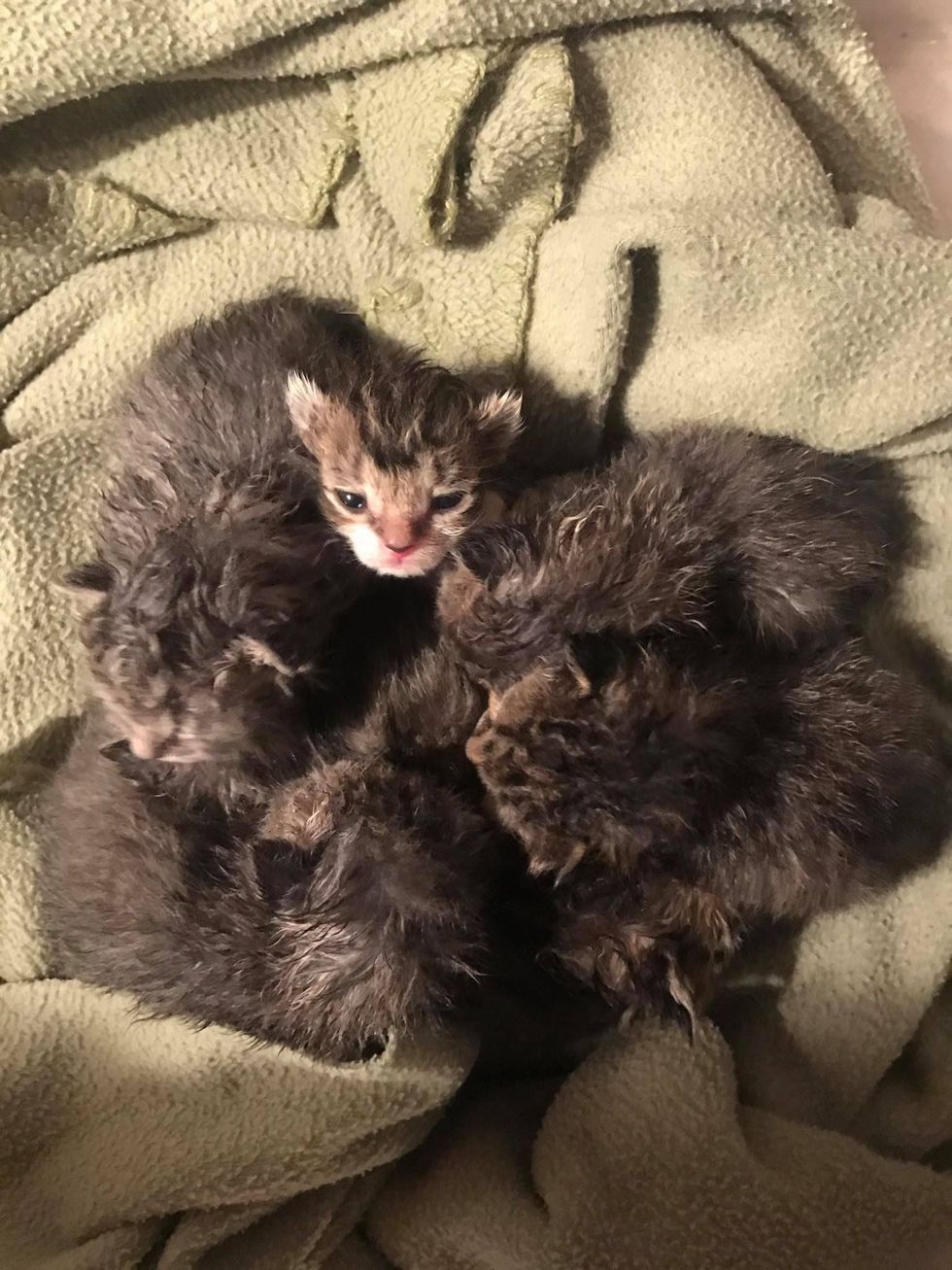 Here Kitty Kitty Rescue
Jennifer Gillispie founder of Here kitty Kitty Rescue took the kittens in and began hand-raising them around the clock.

"The kittens are so precious and they love to snuggle and purr. With there being so many, you often have to give them baths to keep them clean. They love getting snuggly in their fresh blankets," Jennifer told Love Meow.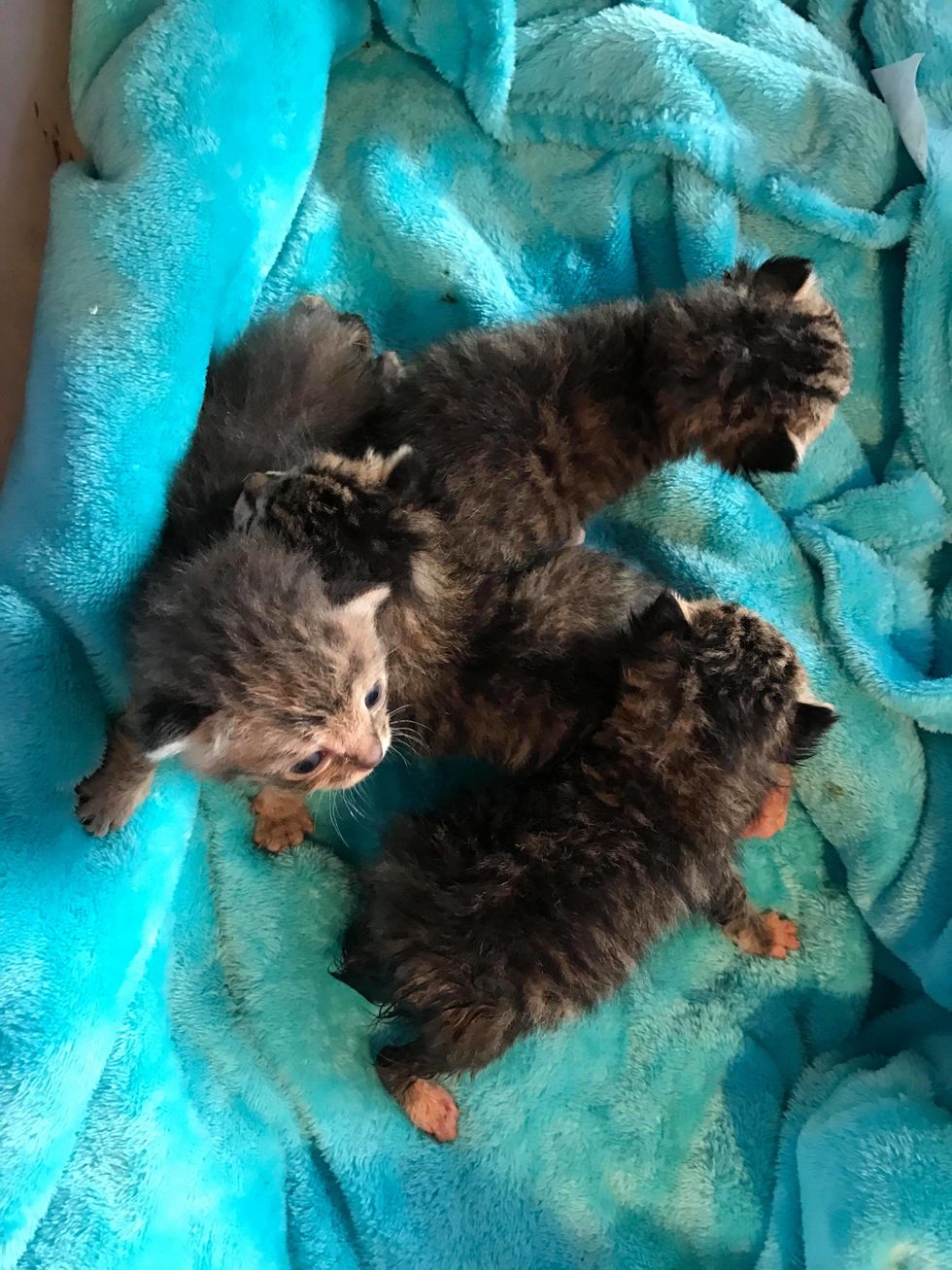 Here Kitty Kitty Rescue
Orphaned kittens are at higher risk of being dehydrated and developing infectious diseases as they need the mother's milk for disease-protecting antibodies.

By spaying and neutering community cats, it can prevent more kittens from being born outside and/or abandoned.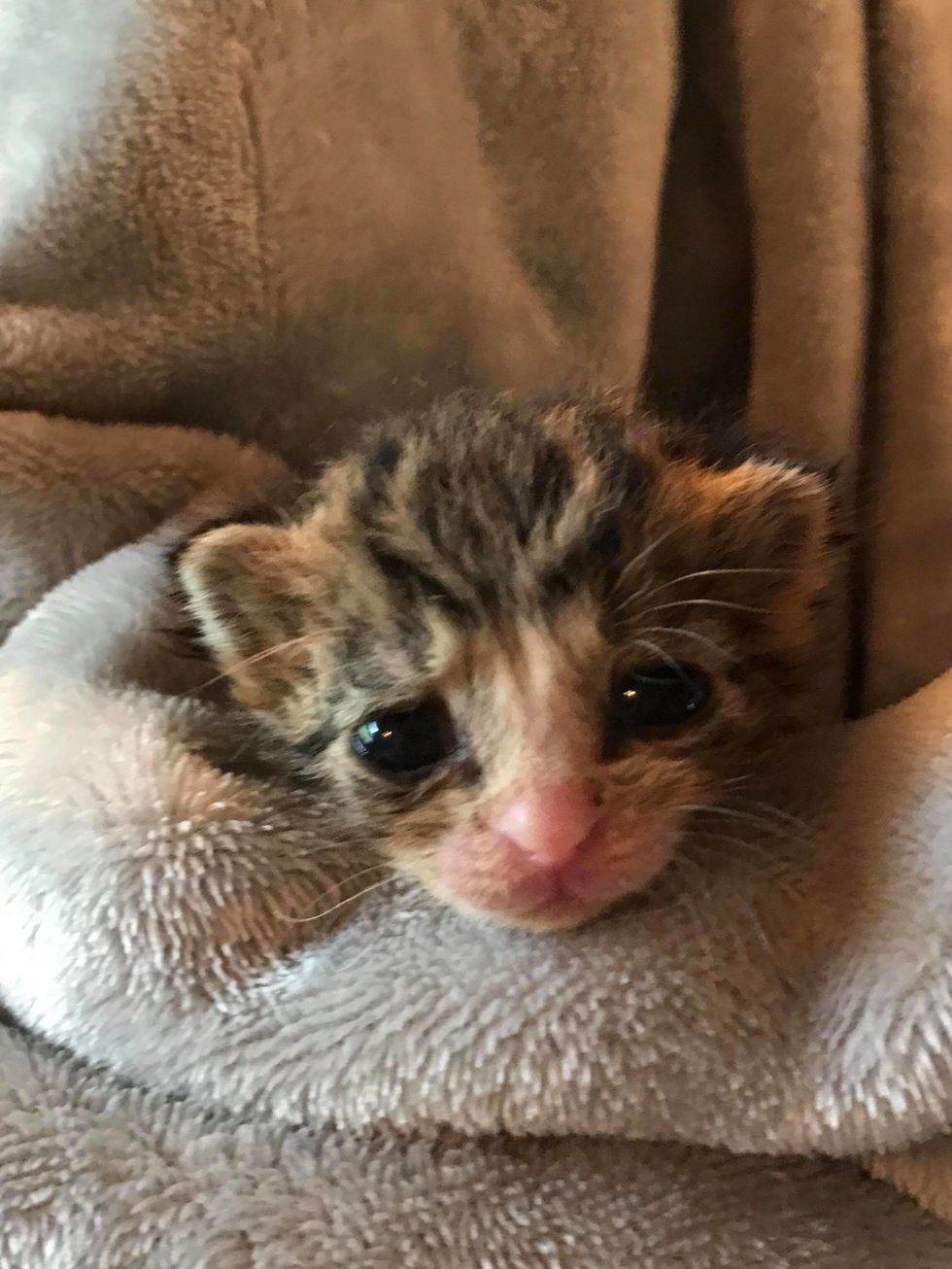 Here Kitty Kitty Rescue
Janette and her family never expected to find a litter of kittens in their basement in the middle of the night, but they are glad that they found them just in time.
The tiny stowaway kittens are getting plenty of food, all the love and snuggles from their loving foster mom.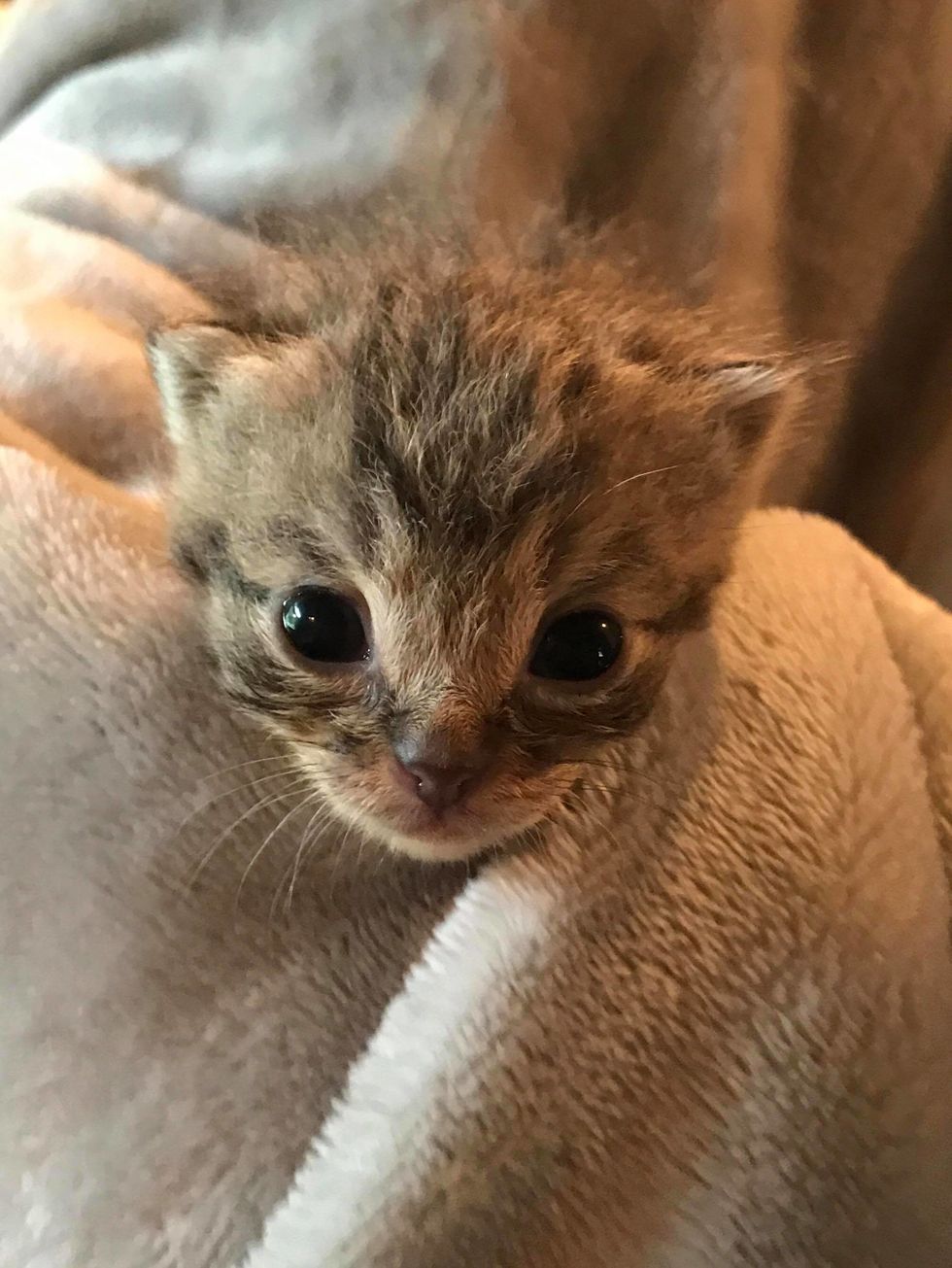 Here Kitty Kitty Rescue
Share this story with your friends. Follow Here Kitty Kitty Rescue on Facebook. If you would like to support their rescue efforts, click here to see how you can help.
Related story: Orphaned Kittens Found in Street Think This Bearded Guy is Their Mom